About Absolute Armenia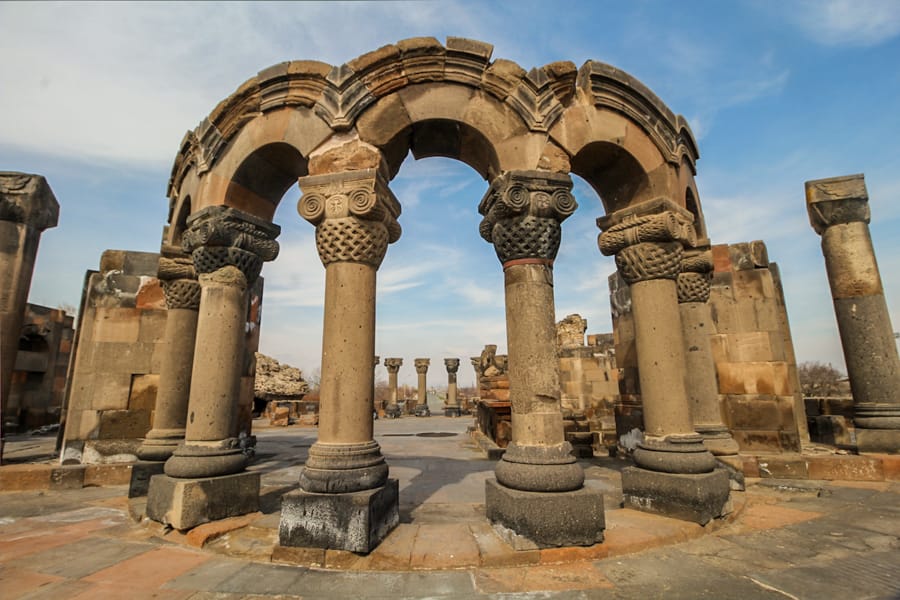 Barev!  We are Aram and Megan, two friends with a love for this wonderful and underrated country and want to share it with the world… or at least those looking to travel to Armenia. Absolute Armenia aims to be a resource that can help those coming to Armenia plan their trip and get around the country with ease. We are constantly working on putting new information on the site, so please bear with us as we do so. If you have any questions, feel free to contact us anytime! We are happy to help!
About Aram
Aram Vardanyan grew up in Etchmiadzin – the holy city of Armenia. He has lived in both Yerevan and Etchmiadzin and has a real passion for promoting his nation to foreigners. When Aram is not at home in Armenia, he is on the road traveling to various places around the globe from Norway to Thailand to Mauritius and beyond.  He is the co-owner of Absolute Armenia, Meganstarr.com, and a third business in Virginia.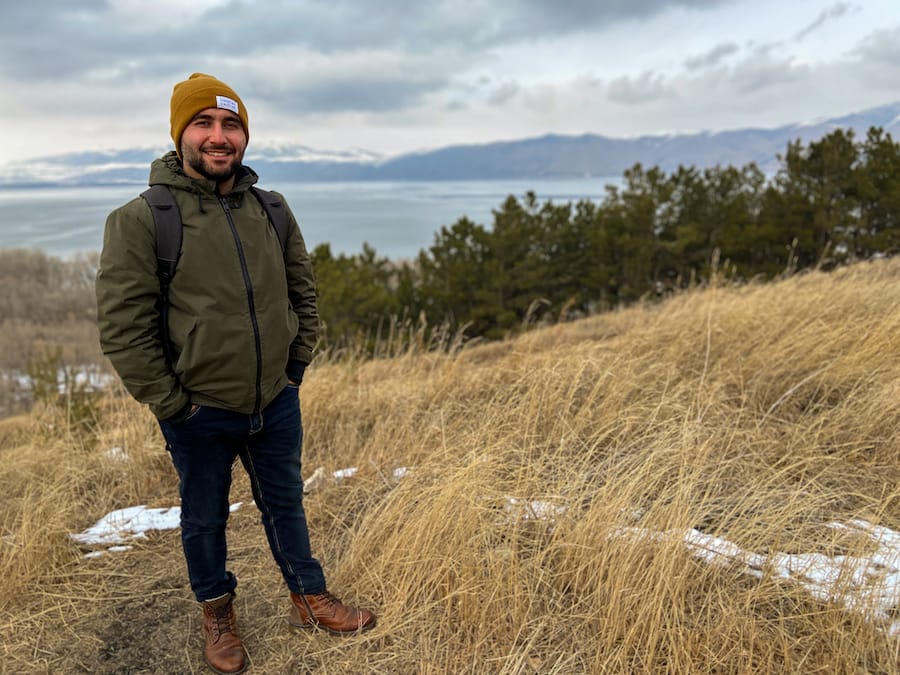 His passions are music (especially heavy metal), sports, and meeting new people. He is very extroverted and gets along with just about everyone and is definitely the more organized and logical of the two.
Aram's Armenian Favorites
Place to visit in the country:  I love to walk in the old part of the Yerevan and have a coffee in one of Yerevan's many cozy cafes. I also love to visit the hidden corners of my city, Etchmiadzin, and show guests the historical value of it. Dilijan and Gyumri are two of my favorite places in Armenia to visit.
Food:  Nothing can make my day better than Armenian dolma alongside some fresh greens and cheese.  
Drink:  Mineral water, pilsner, homemade lemonade
Singer or band:  I'm a huge metal fan but I appreciate and respect all good music.
Festival to attend:  Yerevan Wine Days, Urvakan, Areni Wine Festival
Place to hang out in Yerevan:  Epicure, Mirzoyan Library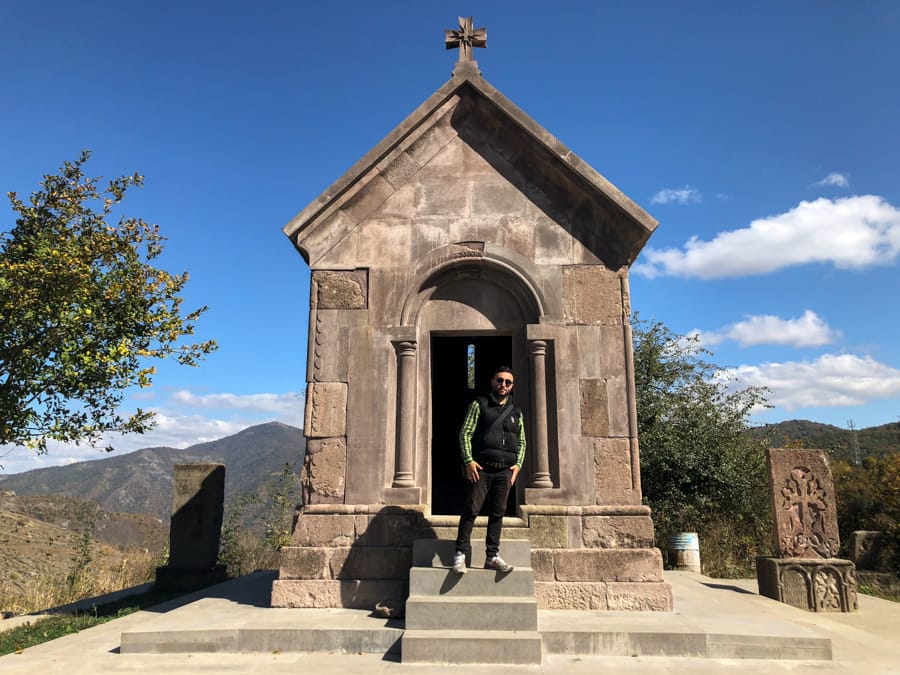 Underrated attraction in Armenia: Gyumri because it is a city with amazing architecture, hip cafes, cultural heritage, and hospitable people. With proper care and development, it has the potential to become a major touristic city and cultural center for the Caucasus.  There are many places in Armenia that are underrated but need a boost.
Armenian brands:  Ararat Brandy
Restaurant in Yerevan:  Yerevan Pandok for Armenian food, Wine Republic for wine and good Thai food.
About Megan
Megan grew up in Richmond, Virginia but was born close to the Pittsburgh area in the United States.  She has no Armenian descent but fell in love with the country back in 2013 and felt it deserved more tourism than it gets.  Megan loves sports, animals (especially dogs), and exploring a country through its food.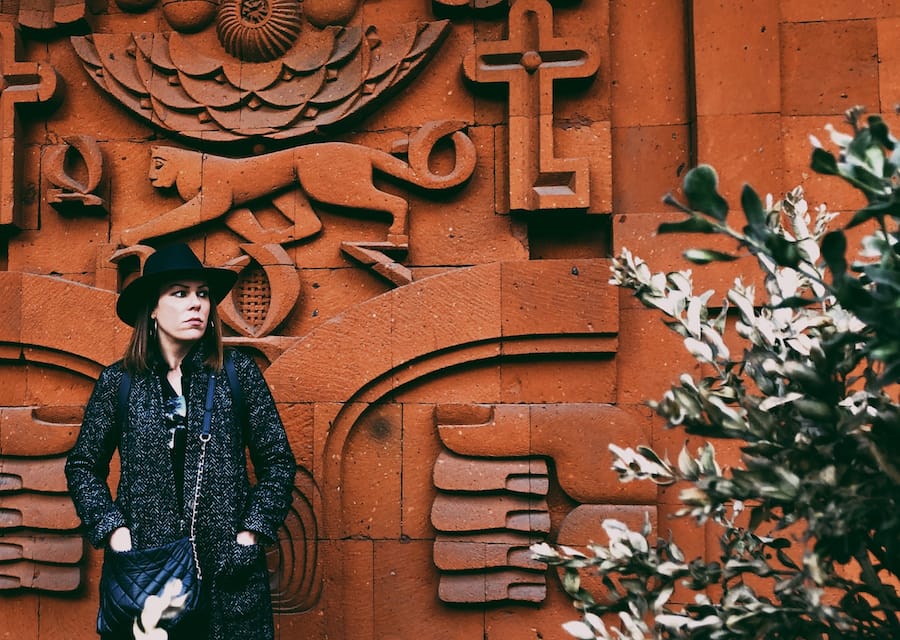 She has lived all around the world from Norway to Germany to Bulgaria to Kazakhstan and she finally settled in Yerevan, Armenia.  She is co-owner of Absolute Armenia, Meganstarr.com, and a third business in Virginia. Megan is creative and hard-working but sometimes gets lost in her own ideas.
Megan's Armenian Favorites
Place to visit in the country:  I'm a city gal, so I just love Yerevan.  I also am smitten with Gyumri, the area near Noravank, and Khndzoresk.  I think Garni Temple is amazing, too.
Food:  Salty Armenian cheese, Etchmiadzin kufta, and spas (Aram's mom's kufta and spas).  Nothing on earth beats an Armenian tomato in the middle of summer, either.
Drink:  Sevan sparkling water
Singer or band:  Still learning about Armenian bands and singers.  Cher, anyone?
Festival to attend:  Urvakan
Place to hang out in Yerevan:  Epicure, Kong EVN, 2nd Floor, and Dors.
Underrated attraction in Armenia:  Hrazdan Gorge has infinite potential.  I love driving through the area around Noyemberyan and would love to see some development there as it takes my breath away every time and is extremely special.  I think Etchmiadzin could kill it beyond UNESCO religious sights if more cafes and hip spots opened that focused on local, Armavir produce and wine.
Armenian brands:  Ellasi shoes
Restaurant in Yerevan:  Sherep and Temurnots for Armenian food.  Kong for Asian flavors. And Tumanyan Shaurma when I am lazy and cheap.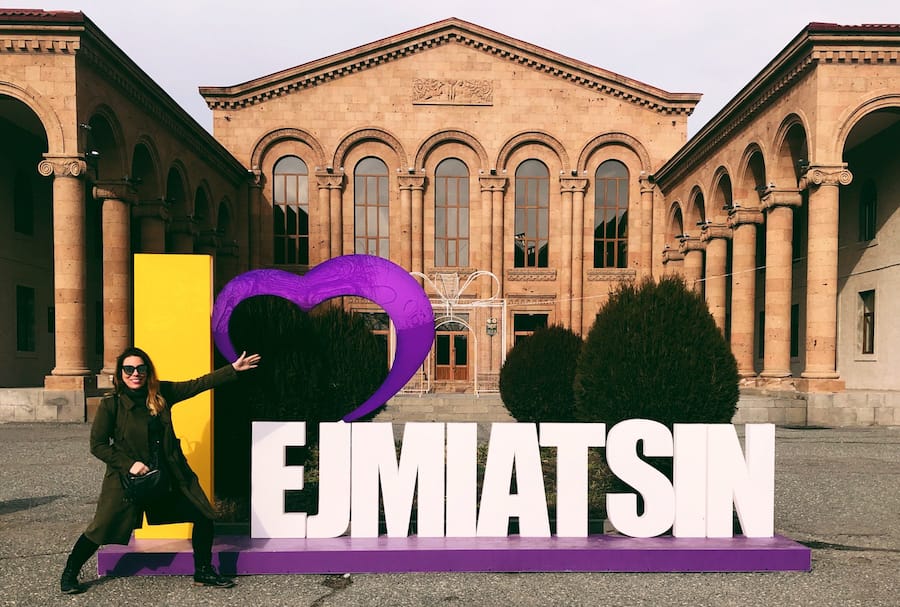 How We Met
We met in early 2018 during the Velvet Revolution that took place against the Armenian government.  Introduced by a mutual friend and remarkable photojournalist, Amos Chapple, we became friends and decided we wanted to do something to bring more tourism to Armenia.  
After months of plotting, we decided to create Absolute Armenia.  Our hectic schedules and other businesses have delayed the launch of the site significantly, but it is our baby and we are very proud to continuously gather information to help YOU travel to Armenia and love the country as much as we do.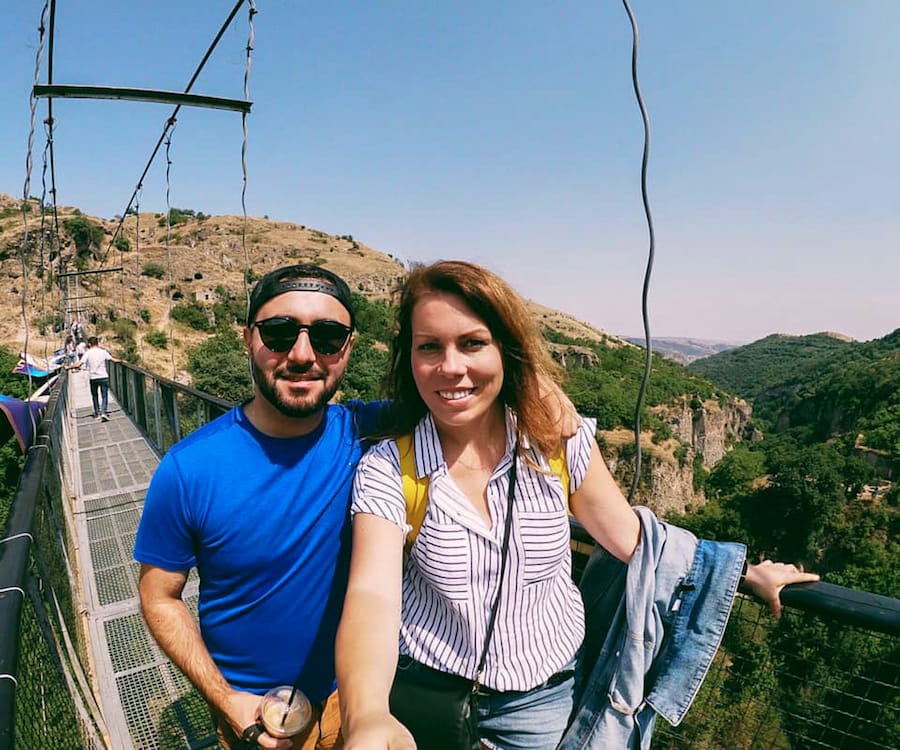 Since we met, we have traveled to several countries together and we known tourism- what works and what doesn't.  We have worked with tourism brands and boards on five continents and have really helped develop tourism in some of our favorite places like Kazakhstan, Ukraine, Norway, and more.  But, at the end of the day, Armenia is home and we know what the country has to offer and we are determined to divulge that information with you.
Absolute Armenia isn't really a blog and it isn't really a resource center.  It is something in between. We aim to provide up-to-date details and timetables so that you can create your trip the way you want to.  
Our goal is to allow you to see Armenia the way YOU want to see Armenia.  If you want to go with a tour, fantastic. If you want to travel independently, great.  We are trying to get you the resources to do both (but again, tourism infrastructure is still in development processes in Armenia so certain areas and trips will be more of a challenge than others).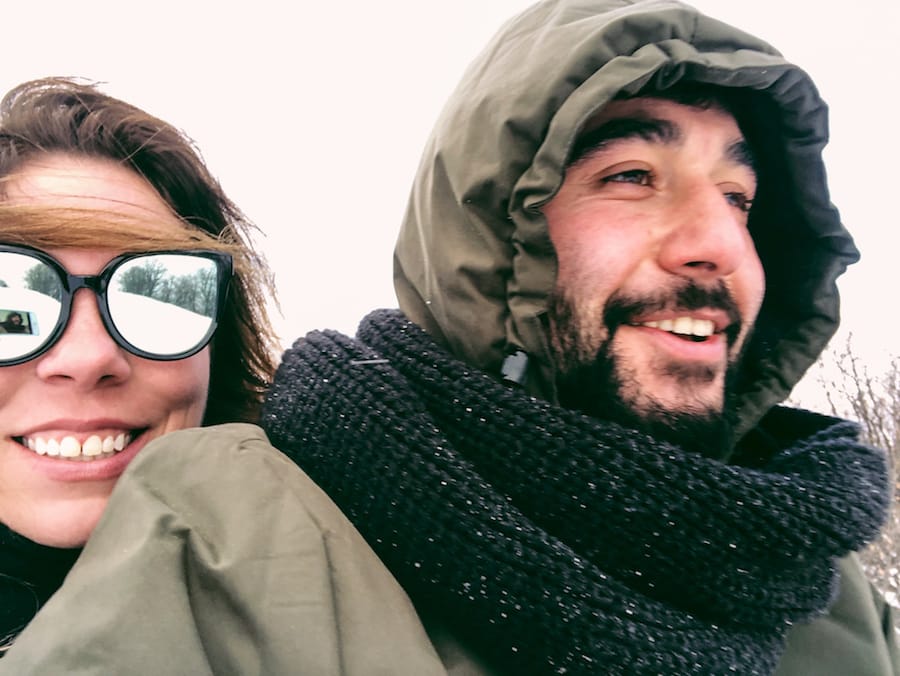 We also want to ensure that you're given the knowledge to spend your money in the right places in Armenia.  We strive to promote small and independent businesses at Absolute Armenia and we encourage you to prioritize your spending to help these businesses achieve success as the country finds its feet with a new government that will hopefully empower the local businesses and gives them the means to survive in modern-day society.
Thanks so much for stopping by and we welcome any feedback you have!  If you have a moment and want to check out our other websites, you can find our main site, Megan & Aram, and our other site, Virginia Travel Tips.