I have to admit I have never been an avid camper. In fact, I'm rather bad at it. This trip to Syunik has changed my perspective and I have found places that offer such a fantastic camping experience that it has me craving more!
One of the places that really opened my eyes from fearing to sleep in tents to thoroughly enjoying sleeping in one is Ttenut Eco Camping in Karahundj village next to Goris.
The grounds, tents, food, and everything about the place provided me with a much-needed nature getaway from crazy Yerevan.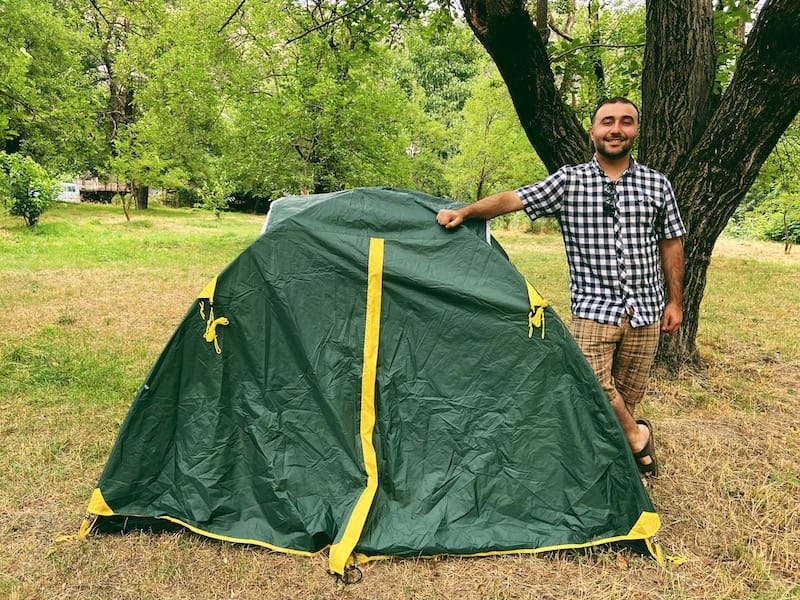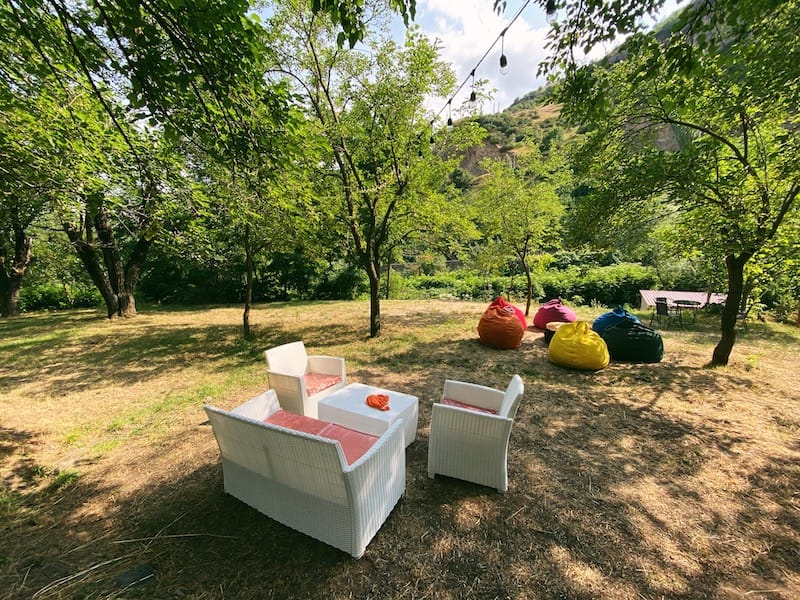 Legends Trail Karahundj
The newly created Legends Trail project goes right through Karahundj village, a place right on the outskirts of Goris.
The 300-kilometer trail runs from Khndzoresk to Khustup, passing through around thirty villages on the way. Karahundj is an interesting place. It is small and cozy but close enough to Goris to feel like it has a bit of life to it. While it feels off the path, it felt very accessible and for that, I loved it.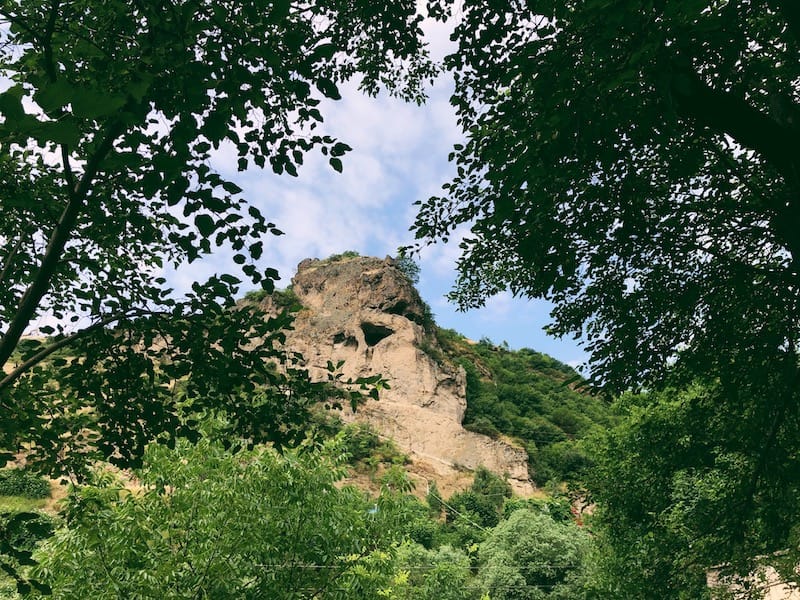 Legends Trail project was forged with the mindset of developing a beautiful trail while developing communities along the way. One of the communities was Karahundj and Ttenut Eco Camping was an idea conceived and brought to fruition by Irina.
Ttenut Eco Camping
Tte-what? Okay, so Ttenut means 'area with mulberries' literally translated from Armenian.
The reason for the name is that the entire space is teeming with mulberry trees and it was previously home to the local mulberry festival!
Mulberries are pretty ubiquitous in Armenia but festivals are not- making this such a unique place and one you will absolutely fall in love with.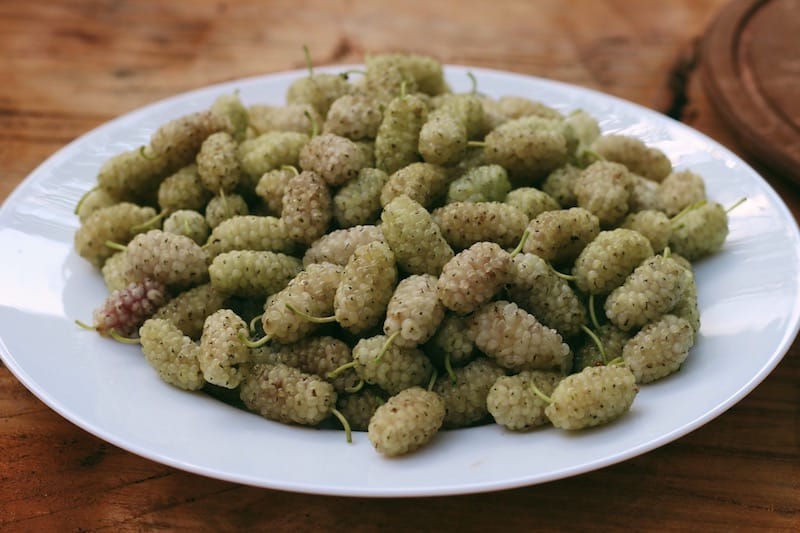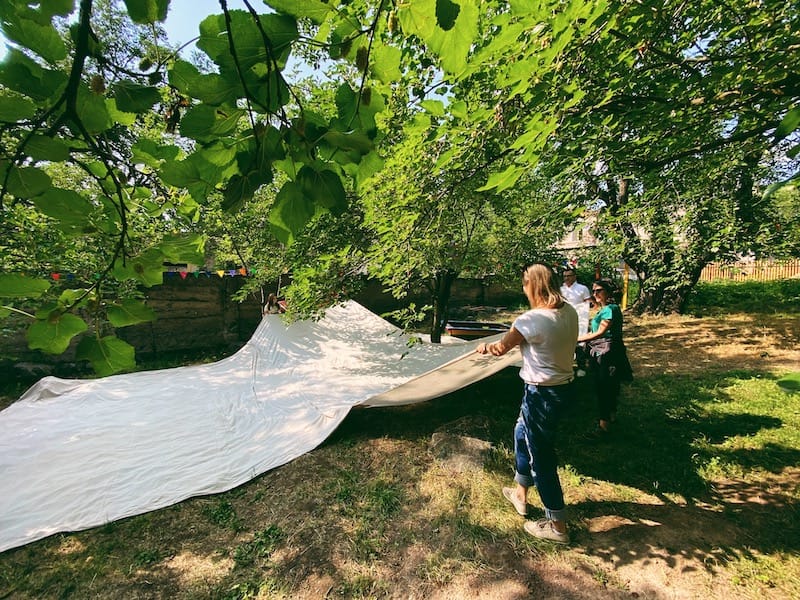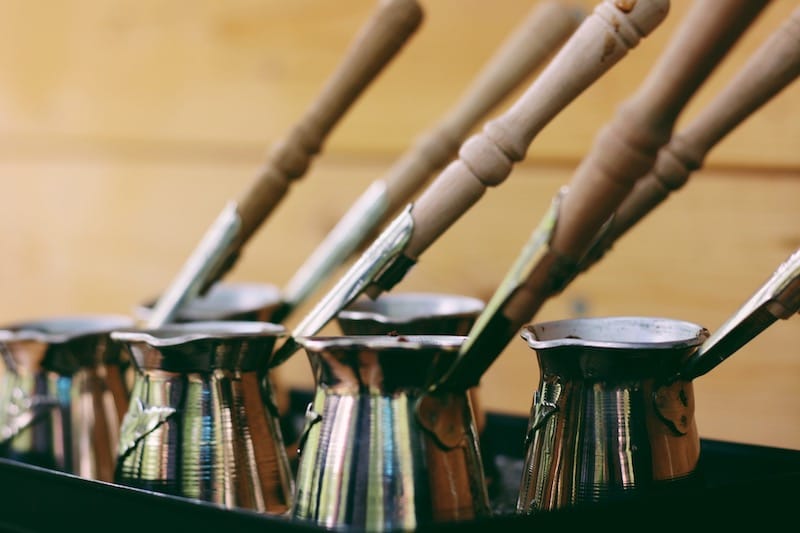 About Ttenut Camping
Ttenut Eco Camping is a project and campsite developed by Irina and her family. Her passion for Karahundj village and its people helped form it but she also has such a passion for meeting new people, especially foreigners.
Her enthusiasm is palpable and she wants everyone to feel at home when they come to Ttenut. Therefore, she has proceeded with the idea that it is not only a tourism initiative but also a community one.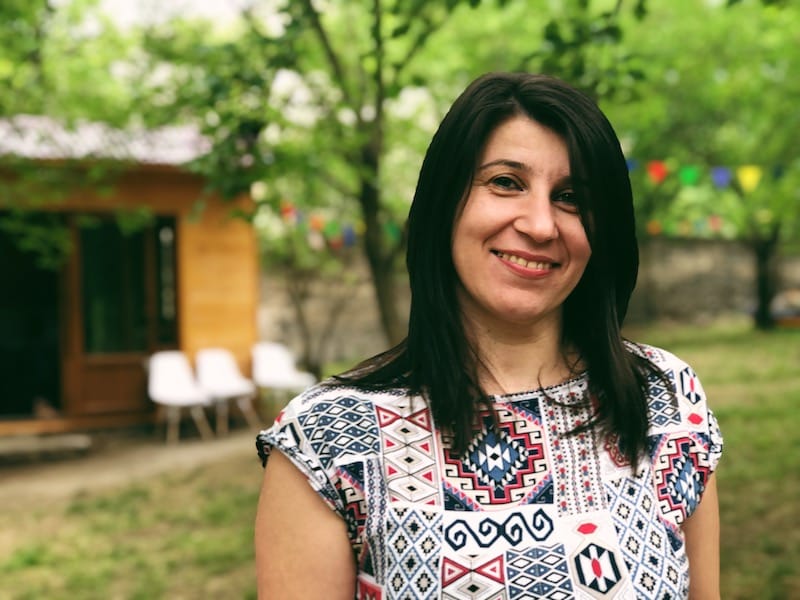 She will have a standard menu with small eats for locals that want to come and hang out and full-dinner service options for those staying overnight.
When you first walk into the campsite, you will be greeted by a spacious and colorful yard. There are bean bags, outdoor table and chair sets, tents, and more. They are working on placing hammocks throughout the property as well as more tables and workspaces.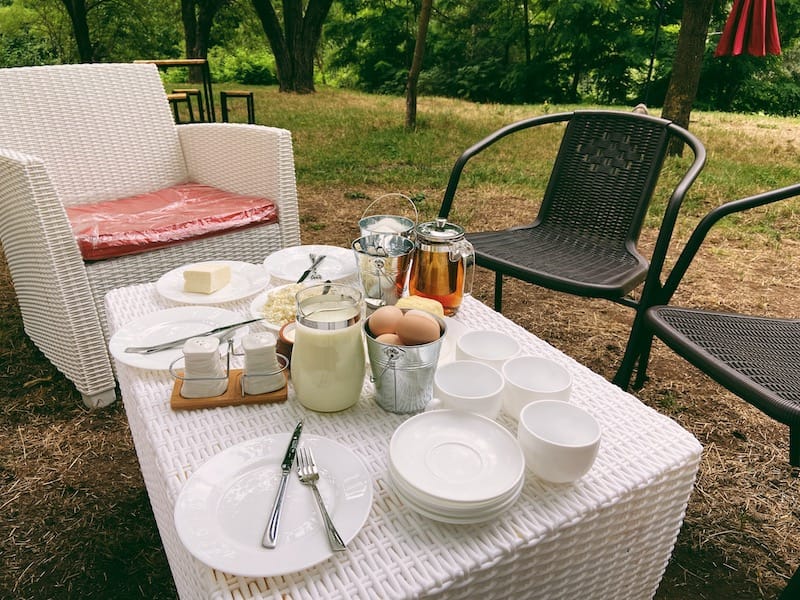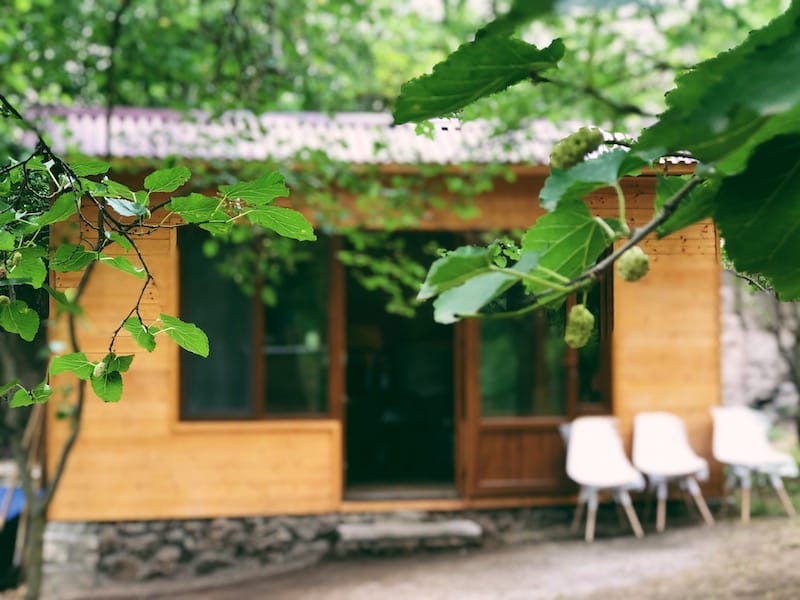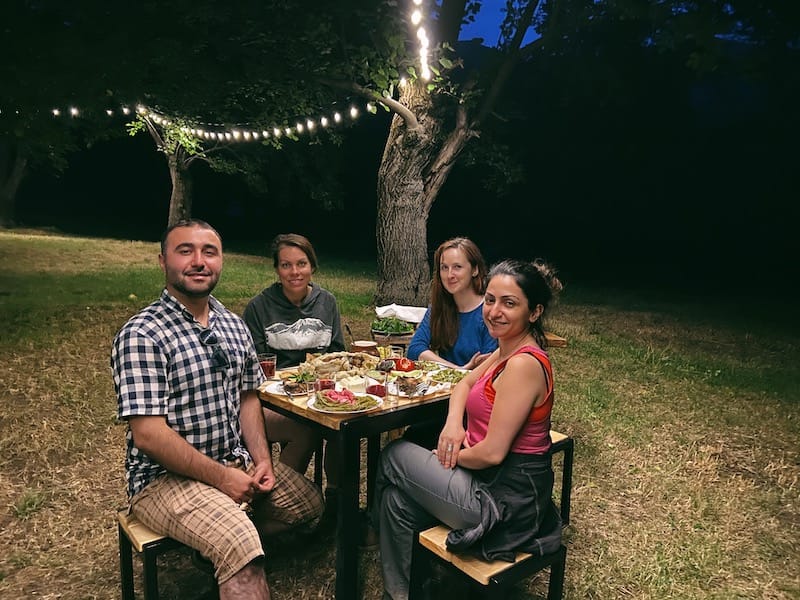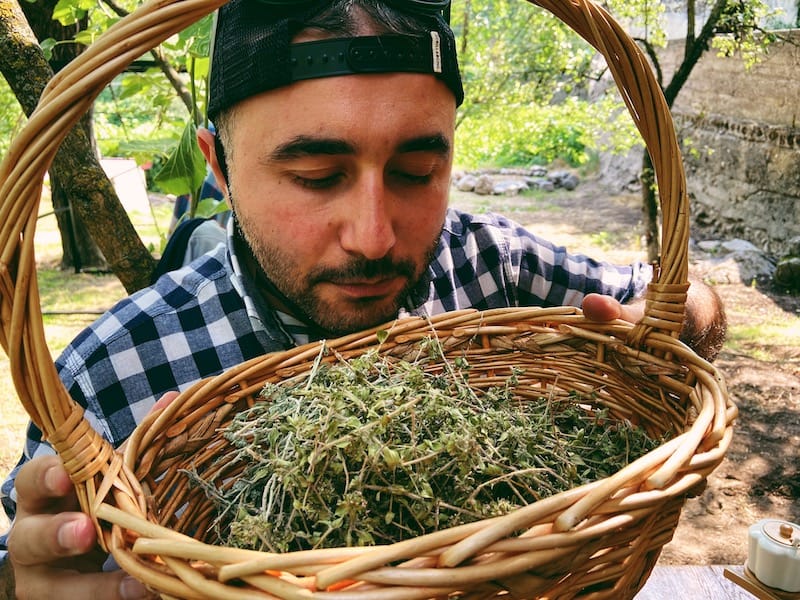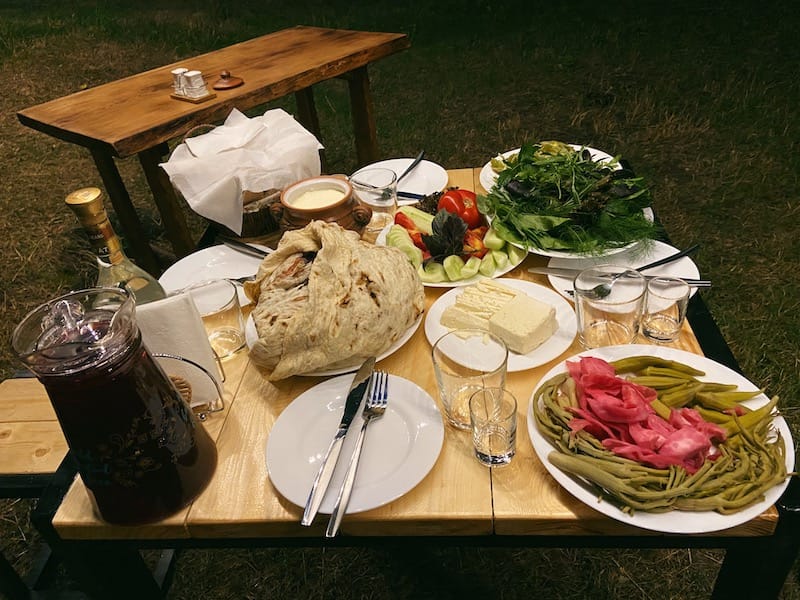 We stopped by Ttenut twice. The first time was to get acquainted and have coffee, dessert, and tea (actually the best tea I have ever had in my life). Irina also gave us a plate of fresh mulberries, as well as a few chocolate covered mulberries that were insanely delicious!
We then harvested mulberries and hung out for a couple of hours enjoying the atmosphere and peacefulness of Karahundj.
When we came back the following night to stay, we were greeted with a tasty meal of Armenian BBQ, greens and salads, pickled veggies, and homemade gata for dessert.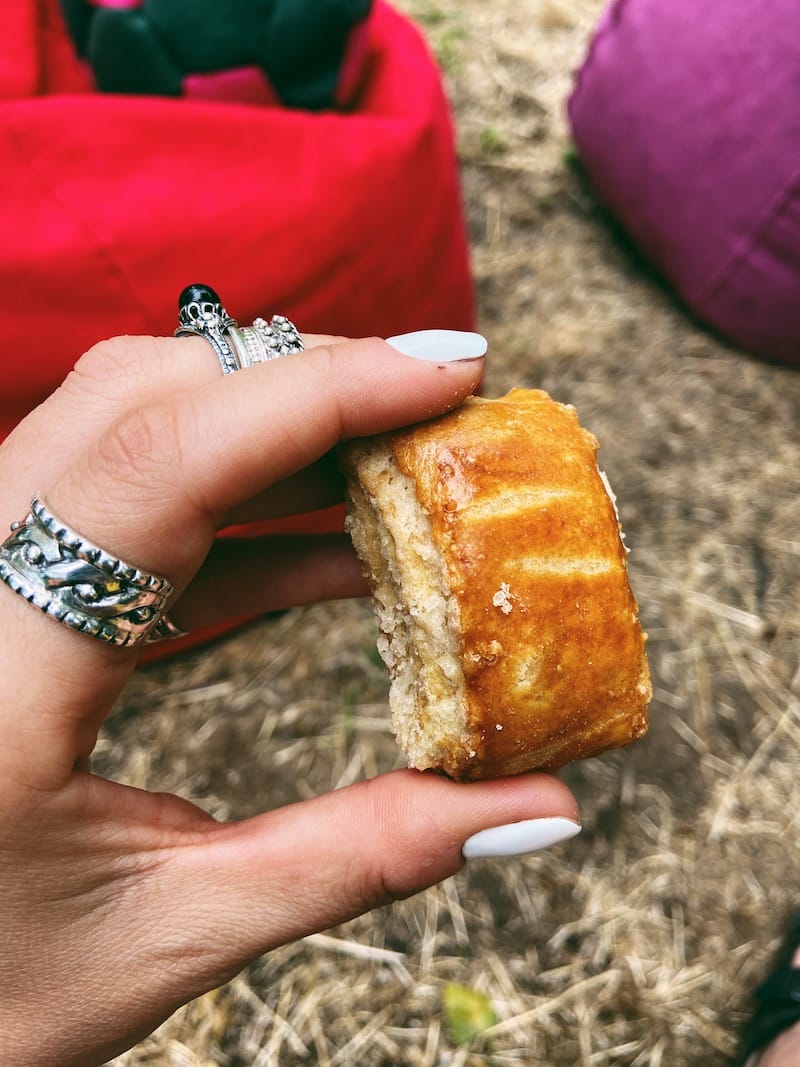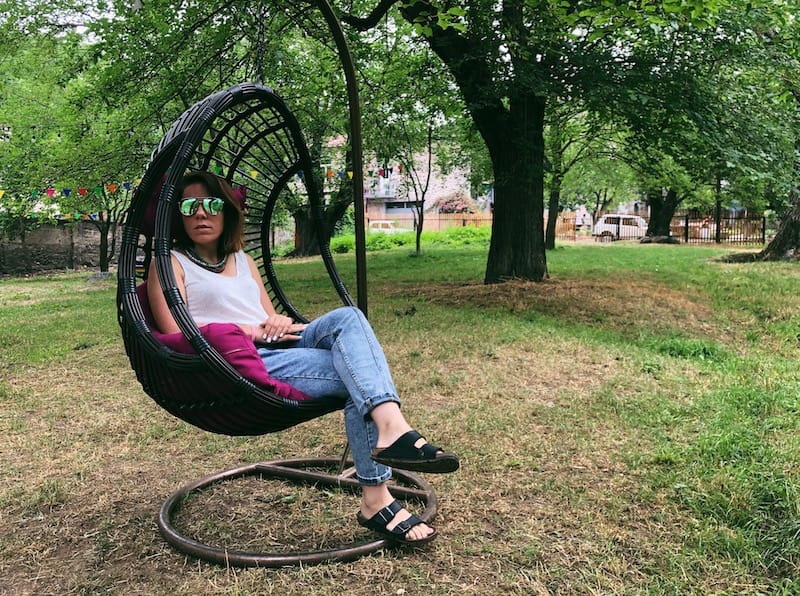 The tents are spacious and comfortable.  You can either rent a tent there or bring your own with you (there is plenty of space on the grounds to pitch a tent!).
Ttenut Eco Camping has a nice and clean bathroom facility and a shower and laundry room is currently being built. While I felt like I was camping, it all made me feel comfortable enough that I had my everyday luxuries right at my fingertips.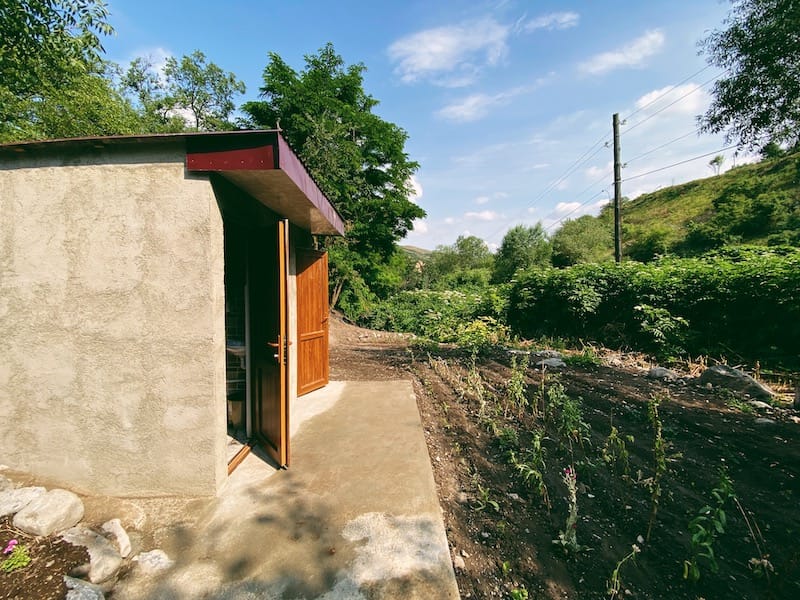 Our breakfast was all homemade and was dreamy. They offer vegetarian, vegan, and other options for those with dietary restrictions- so please just note this ahead of time when you book your stay!
Location: You will find Ttenut Eco Camping right off of the main road near Goris. Please do not confuse this Karahundj with the one that is more famous for Zorats Karer!
For coordinates of this village, just in case things are confusing on a map (Google has it all wrong), it is 39.4862249, 46.3519970.
Wifi: Wifi is not yet installed at the complex but it will be soon!
Language: You can book your stay in English via their Facebook page or by calling 094 723767.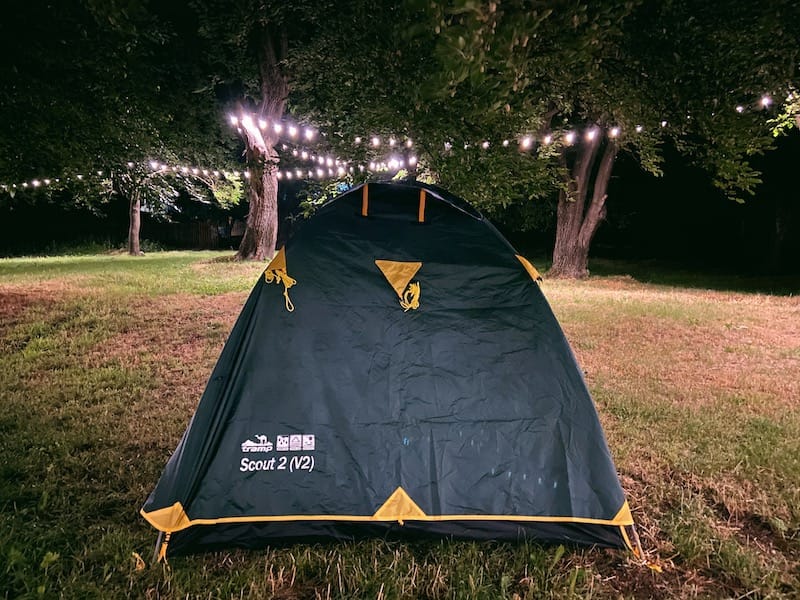 Credit Cards:  They currently do not take credit cards but are in the process of registering to be on Booking.com where they will take payment in advance.
Parking: You'll find plenty of parking in Karahundj village and by Ttenut Eco Camping.
How to Book a Stay: In order to book a stay at Ttenut Eco Camping, you will need to head to their Facebook page and contact them or give them a call at 094 723767. We will update you with additional information as it is made possible. Unfortunately, due to the virus, not everything is 100% in order yet but it will be very soon!  They will soon be available on Booking.com.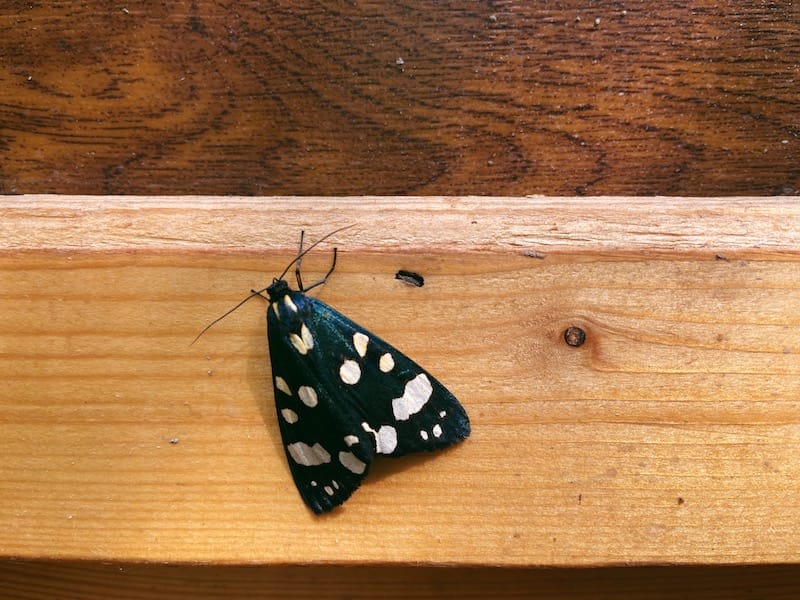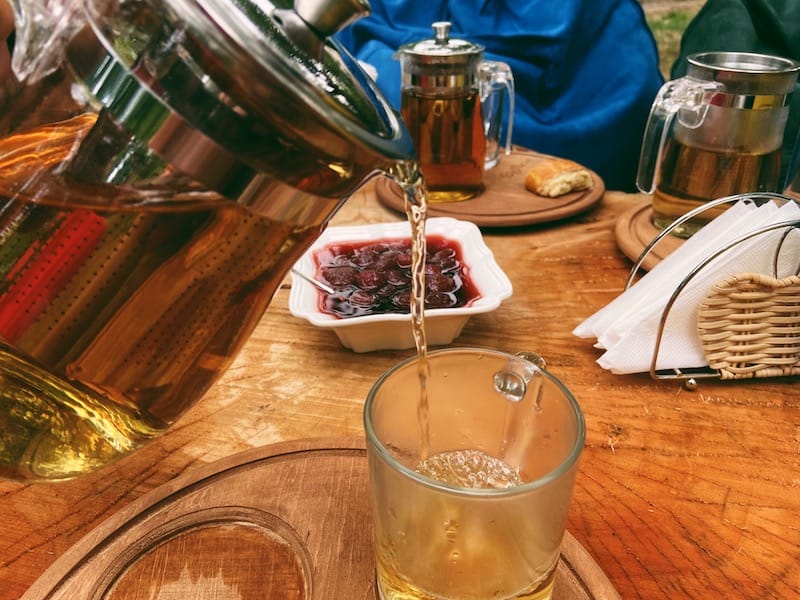 In conclusion, I fell in love with the idea and space at Ttenut Eco Camping. Irina was super hospitable and I could see myself staying there for multiple days to unwind and relax in the gorgeous Syunik countryside.
If you're embarking on a trek on the Legends Trail, or simply want a chilled out getaway, definitely hit up Ttenut!
Ttenut Eco Camping is located close to Goris in the Syunik province in southern Armenia. To check rates and availability, please check the aforementioned Facebook link.
*Our visit to Ttenut was in collaboration with the EU Delegation to Armenia and People in Need Armenia. Thanks so much to Irina and Ttenut Eco Camping for your hospitality! All opinions are our own.