This post discusses my wonderful time and stay at Yeganyans' Guest House and Wine Yard in Ashtarak and how you can have a trip of your own!
We love to spontaneously take road trips to other cities and surrounding natural places in Armenia. Sometimes it is to experience new hiking trails (because Armenia is definitely paradise for hikers) and we have nature right at our doorstep from Yerevan.
Sometimes, we take that for granted.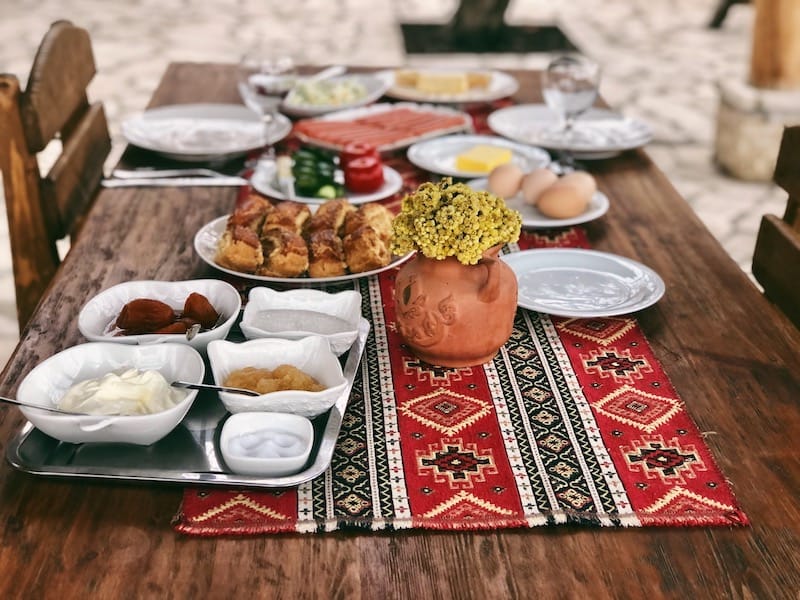 Ashtarak Gorge
One of the more spontaneous places I went hiking recently was the gorgeous Ashtarak Gorge in Aragatsotn.  While many people associate the gorge and area with weekend picnics… there is so much more to it! 
You can find amazing historical monuments, BBQ spots by the river, and one fantastic trail created by HIKEArmenia.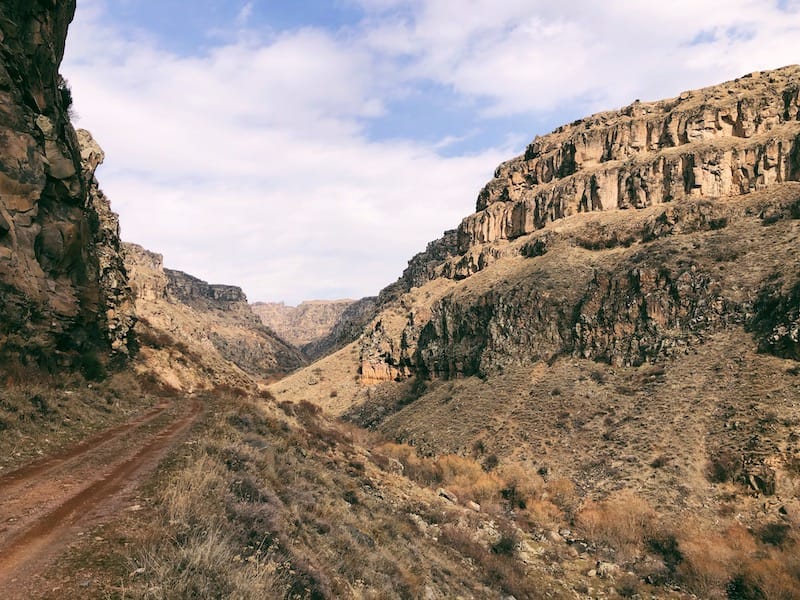 In addition to this, you will find one of the most hospitable guesthouses in Armenia, Yeganyans' Guest House and Wine Yard.
Once I checked in, I rushed off to go hiking so I could get back to the home early to eat and enjoy myself throughout the evening.
Two Churches + Gorge Trail
I set off to do HIKEArmenia's Two Churches + Gorge trail – which I will discuss in more detail in a future post.
The trail begins near Ohanavan village where the first 4th-century Hovhannavank Monastery is located. It sits on the edge of the gorge as was the first church on my 7.8-kilometer hike (you can start at Saghmosavank Monastery but I opted for this start).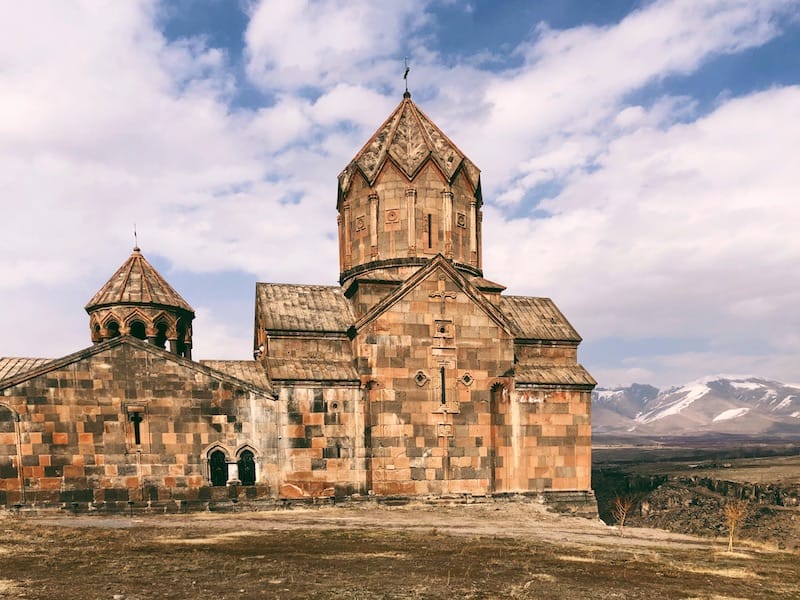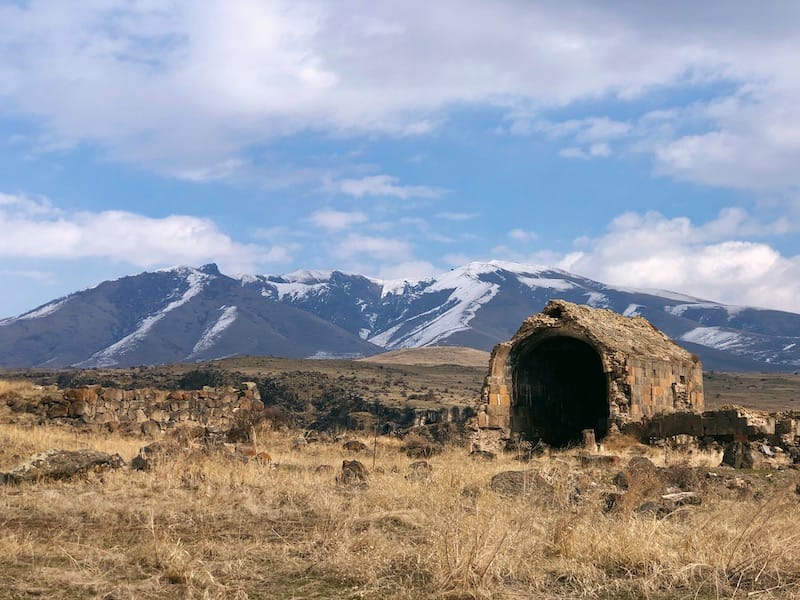 I had to go down from there to the spectacular gorge where the Kasakh River flows from the mountains. The hike passes through colorful scenery and caves all the way to the 13th-century Saghmosavank Monastery.
Because the hike is located so close to Ashtarak city (only 10 minutes away from Ohanavan), I opted to stay overnight there, which was a great choice given being a bit tired after the hike.
Yeganyans' Guest House and Wine Yard
I had chosen Yeganyans' Guest House and Wine Yard with the suggestion of Megan and because I had previously stopped there. It was a family-owned business and had a fabulous reputation in Armenia.
I quickly learned why and ended up with the same opinion!
Ran by a wonderful couple, Seth and Nelly (and their children), the cozy guest house is located in the historical and traditional part of Ashtarak where the guests can feel like they are part of the city and its story.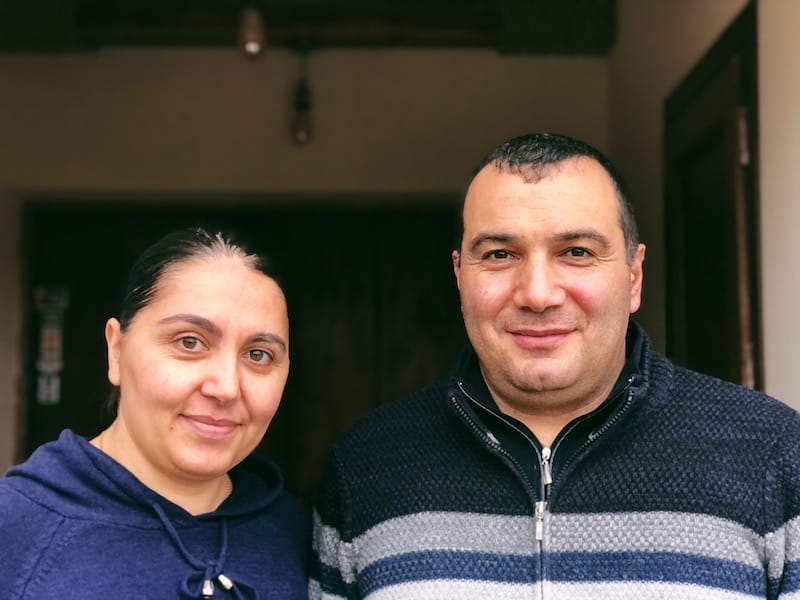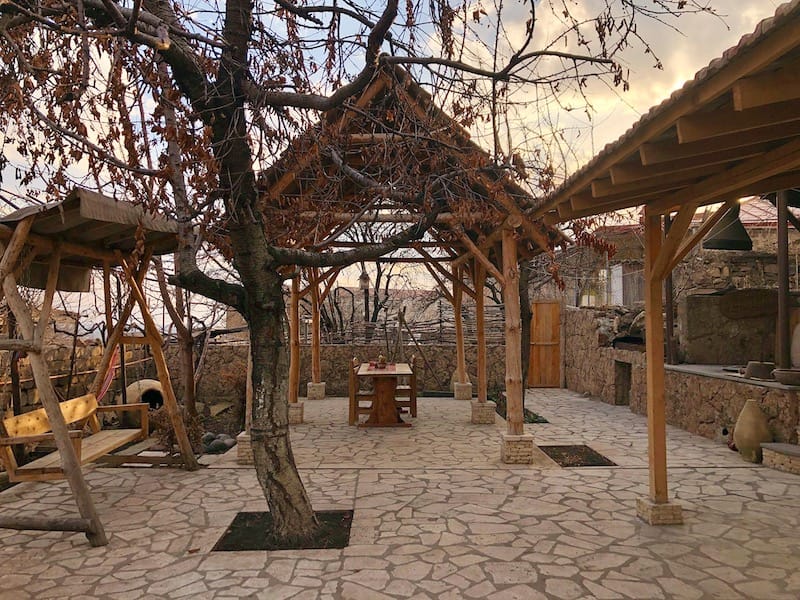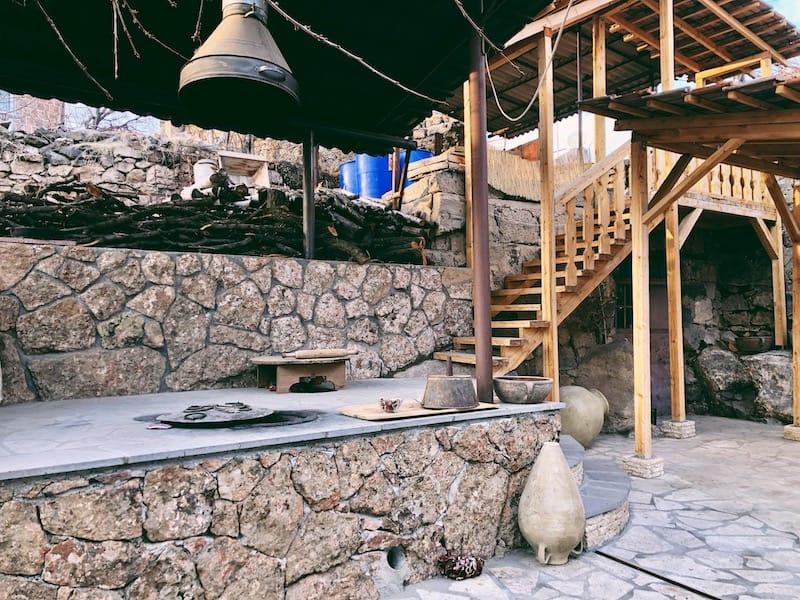 Yeganyans' Guest House and Wine Yard was created based on family traditions of wine and vodka making. Seth's grandfather was a renowned winemaker and he shared a funny story about how his grandfather couldn't wait for the wine to be ready and was known to slowly taste it throughout the process and one time finished an entire barrel of it before it was fully ready to drink! 
The guest house offers modest but super clean and well-furnished rooms with heating and air conditioning.
The food is homemade and delicious and is getting cooked right on the spot. You can have it served on the spacious terrace where you can watch lavash being baked in the tonir next to you. It is all covered by a beautiful wooden veranda and is a super relaxing place.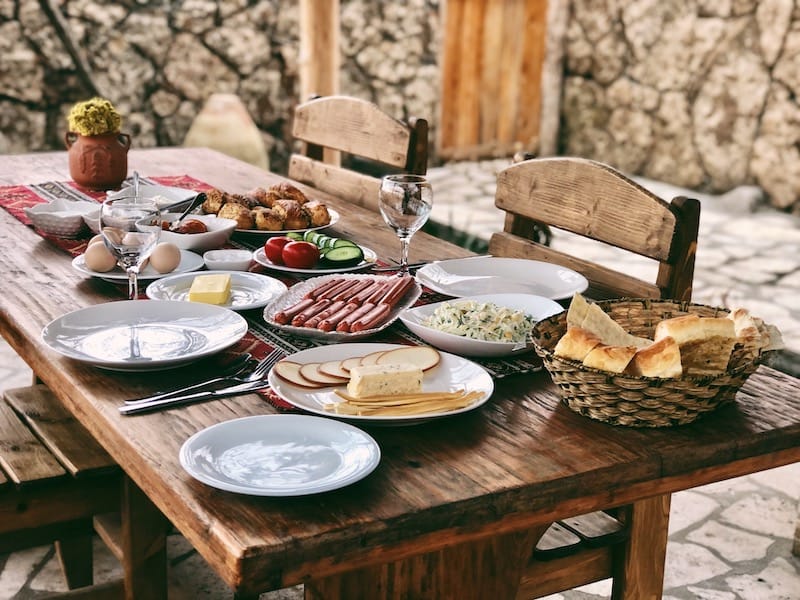 Yeganyans' Wine Cellar
The gem of Yeganyans' Guest House and Wine Yard is the underground winery where the hosts make high-quality red and white wines. The experience was interactive and I even got to bottle my own wine!  This is the perfect souvenir to take home (and I can confirm it is extremely delicious and makes Armenia proud)!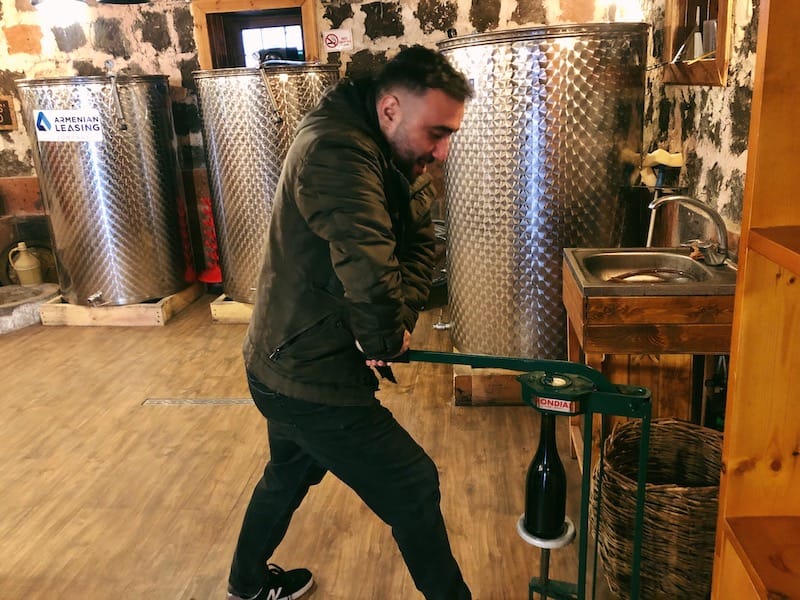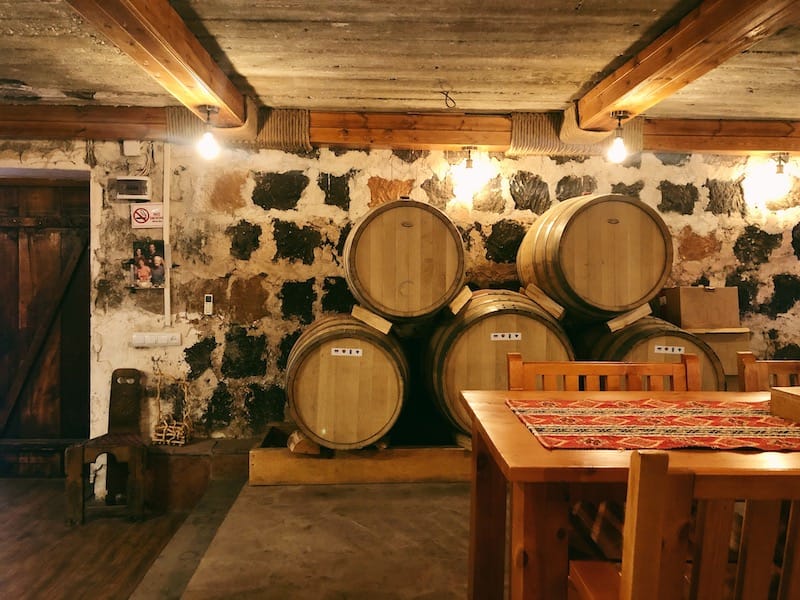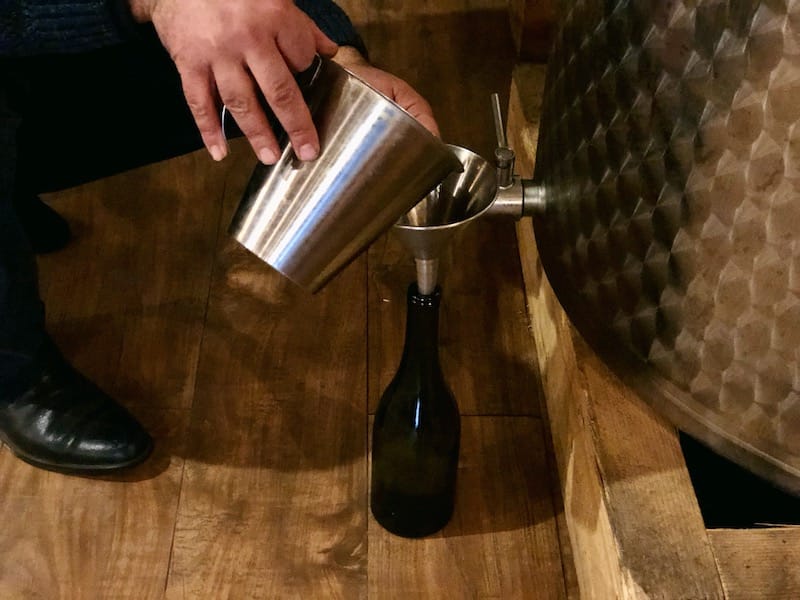 Ashtarak may be close to Yerevan, but it deserves a weekend (or week!) stay at Yeganyans' Guest House and Wine Yard.  It is a great place for a staycation or vacation if you're coming in from abroad or further away!  There are plenty of things to do in Ashtarak, including that epic hike I completed!
Have you stayed at Yeganyans' Guest House and Wine Yard? Let us know your experience if so!
>> Click to check rates and availability at Yeganyans' Guest House and Wine Yard