We recently had the opportunity to stay at Belleville Guesthouse, a brand new place in Ijevan that offers superb city center accommodation for reasonable prices. We were unsure of what to expect as our stay was arranged a bit last minute, but we are were pleasantly surprised and extremely happy about our time there.
This is a quick review of what made our stay at Belleville Guesthouse wonderful and why we are eager to go back as soon as we can.
Belleville Guesthouse in Ijevan
We ended up at Belleville rather last minute, actually. Our trip to Lori turned into a trip to Tavush and we ventured from Debed village to Ijevan and Lusadzor. Enamored by all the things to do in Ijevan, we opted to stay overnight there so we could continue exploring the next day.
The virus has caused many guesthouses in Ijevan to temporarily shut their doors but we were, fortunately, taken in by the hospitable and new Ijevan property, Belleville Guesthouse. We had a home for the night!
Also due to the virus, the common areas of the Ijevan accommodation were closed to us so we were restricted to our rooms but that was completely fine because the rooms are insanely spacious! In addition, the kitchen is usually operational for breakfast for guests and a pizzeria that will eventually open, but it had to be closed due to the virus.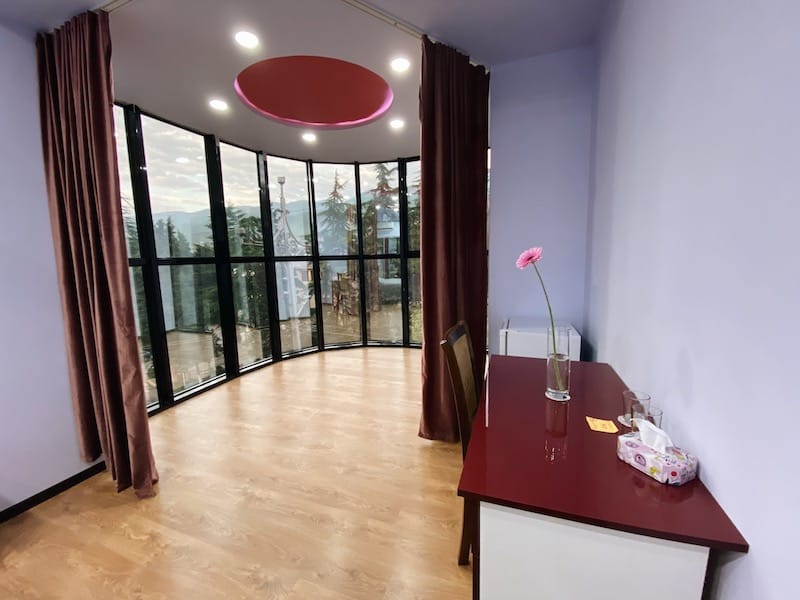 Belleville Guesthouse's location is pretty dang great. It is right off of the M4, a large highway (for Armenian standards) that runs directly through the city and connects with other major points of interest in the country. While it is off of a major highway, don't think it will be super loud or disturbing as a guest. If anything, it is just convenient.
The guesthouse sits below the old abandoned hotel of Ijevan and the bus station. It is directly across from the river and the city center of Ijevan and it is also close to the Ijevan Dendropark.
To enter Belleville, you must go up the stairs by the bus station toward the abandoned hotel. Once you get to the top of those stairs, it is an immediate left to the unassuming terrace and entrance. You will enter the door there and it will lead you into a small commons area.
In the commons area, you will see the doors to the 3 rooms the guesthouse has. Two of the rooms have large beds and the third room has a large bed as well as a small, single bed.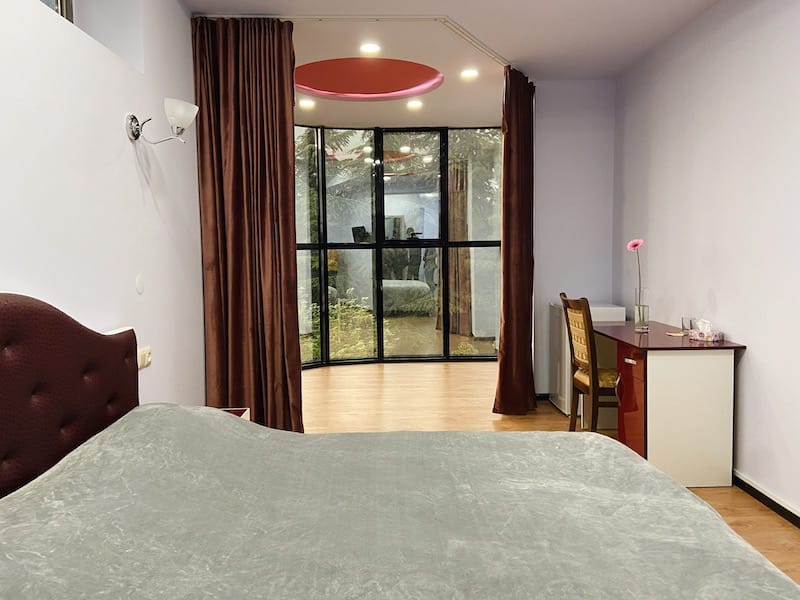 The rooms all have a desk, mini-refrigerator, window viewing area, and a very spacious bathroom. The shower was nice and hot and it was one of the best showers I had had in a while! There were also toiletries to use (soap, Head & Shoulders miniature shampoos, and toothbrush and toothpaste kits).
Another perk of staying at Belleville was that we had comfortable robes and house shoes in the room that made it feel cozy and relaxing after a long day of exploring the region.
Our stay at Belleville Guesthouse was comfortable and the rooms were extremely quiet. There were other guests in the room next to us and we never heard them throughout the entire stay only to discover the next morning that we knew them!
Breakfast: All bookings come with breakfast included. Due to the virus, we had limited breakfast options of buckwheat and fresh veggies and bread… but all of it was very tasty and made us still feel like we were having a usual stay during a strange time in travel!
Wifi: Belleville Guesthouse has free wifi in all areas and the speeds were pretty good although we didn't do much online when it came to working.
Parking: You will find parking spaces pretty easily all over Ijevan. It is never too crowded and there are several public spaces you can park.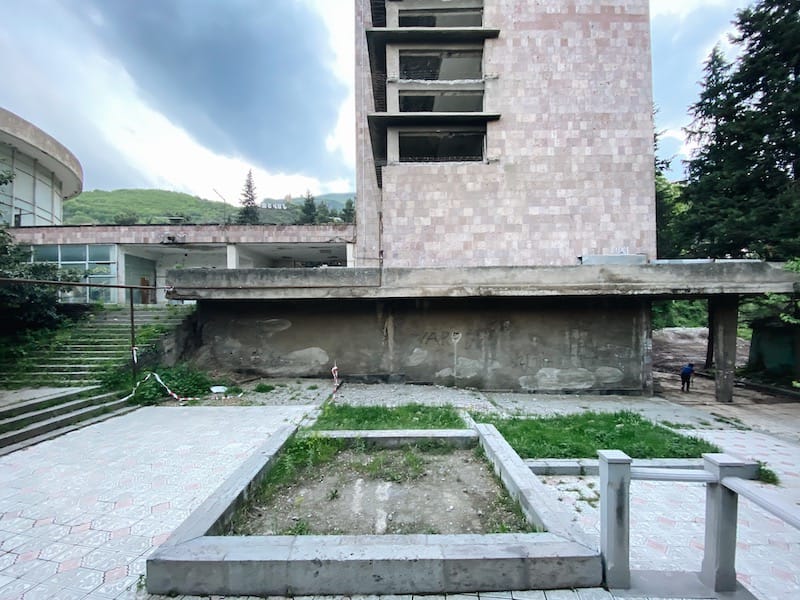 Payment: We paid for our accommodation in cash as it was a last-minute booking but Belleville will soon have a credit card payment system set up. Alternatively, you can easily pay for your room online with Booking.com, our recommended hotel booking service.
If you're looking for a hotel in Ijevan or a comfortable place to stay when there, we definitely recommend Belleville Guesthouse. While we had no expectations before heading there, it would have lived up to them and then some if we had any!
We can't wait to head back to Ijevan and explore more of the city… and book another stay at Belleville.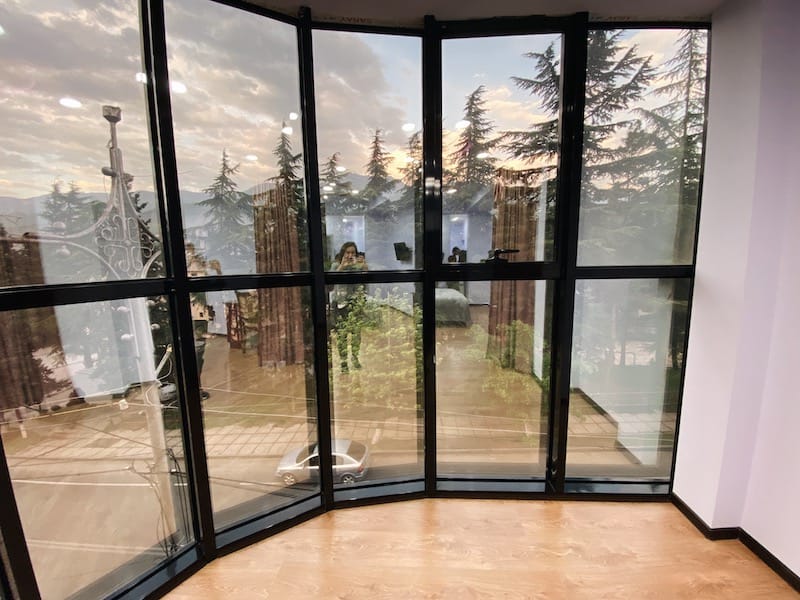 Belleville Guesthouse is located at Yerevanian Street 6/6 off of the M4 in the center of Ijevan. To book or check rates and availability, click the link previously mentioned.