When I woke up this morning, I craved strawberries. I rambled on about it for a better half of the morning only to end up getting my fill (and then some) at the Fresh Station later throughout the day.
The Fresh Station is a new addition to the village of Shinuhayr and a brilliant one, at that. We are absolutely certain that the mobile beverage cafe will become a favorite for those traveling in and around Tatev, Devil's Bridge, and Shinuhayr Highway.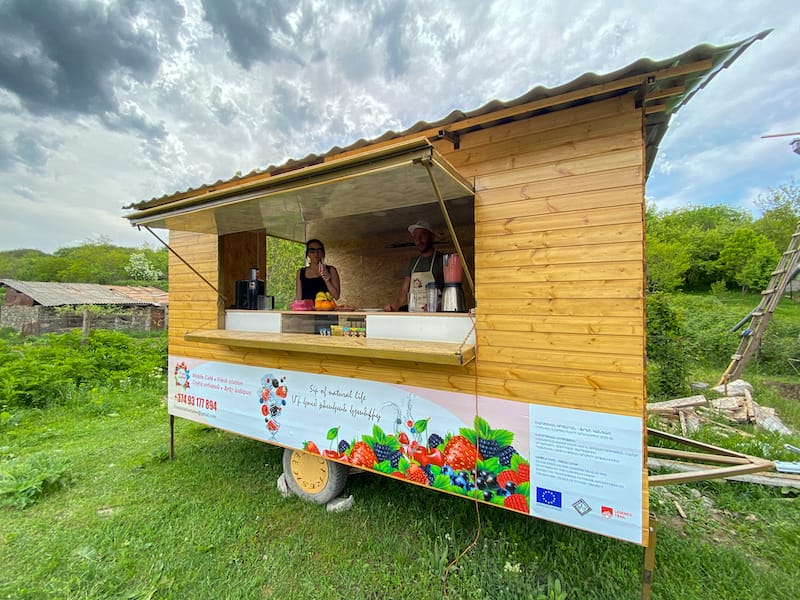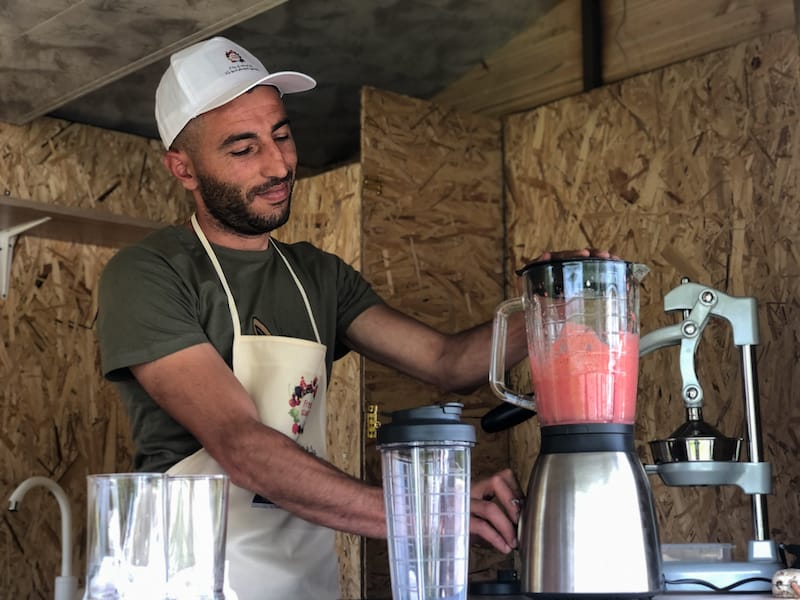 Anna Danielyan has spent her years working in social community development and she was known for encouraging others around her to start their own projects and businesses.
Eventually, they all came back to her asking why she didn't have her own, yet was encouraging them to take a leap into entrepreneurship.
And so the Fresh Station was born…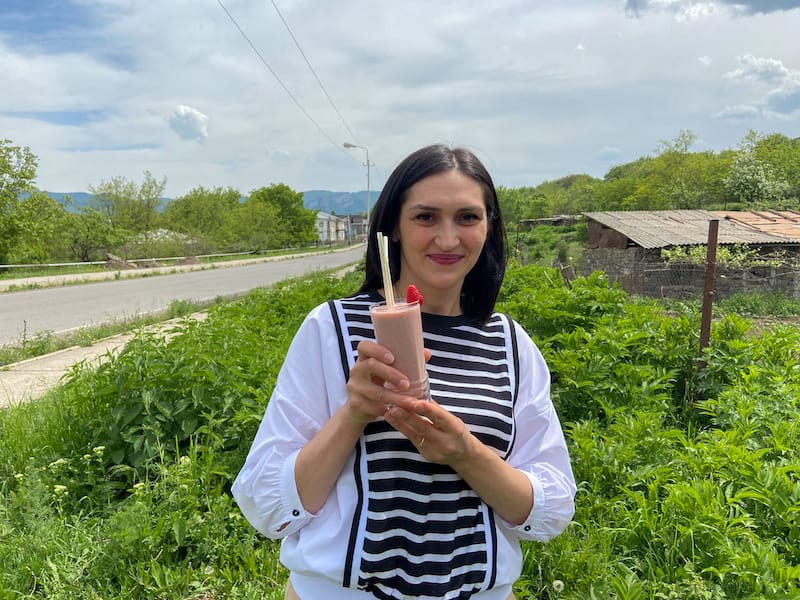 About the Fresh Station
The concept of the Fresh Station is to deliver passersby a taste and refreshing drink on the road!
They have 'freshes', another word for smoothie in Armenia (yet they don't put a bunch of fake or processed sugar inside of them because fruit actually has enormous flavor in Armenia), tea with homegrown and wild herbs, and coffee.
They also have ice cream and can create the most delicious milkshakes.
One thing that sets the Fresh Station apart is that the berries are grown on-site. Completely natural and bursting with flavors, they are truly in a category of their own.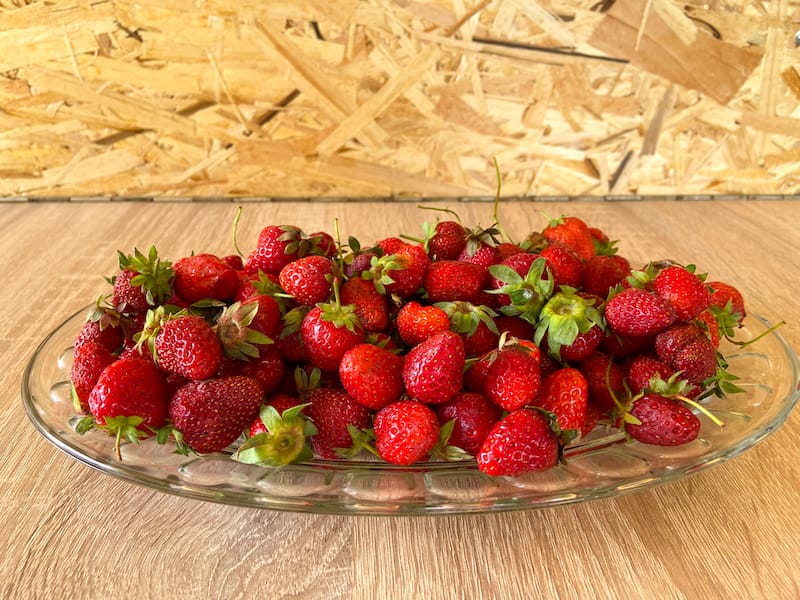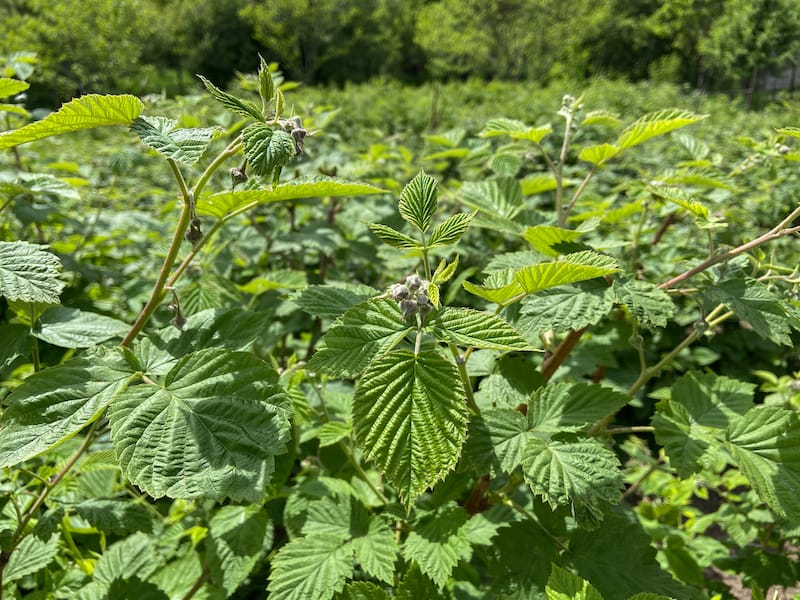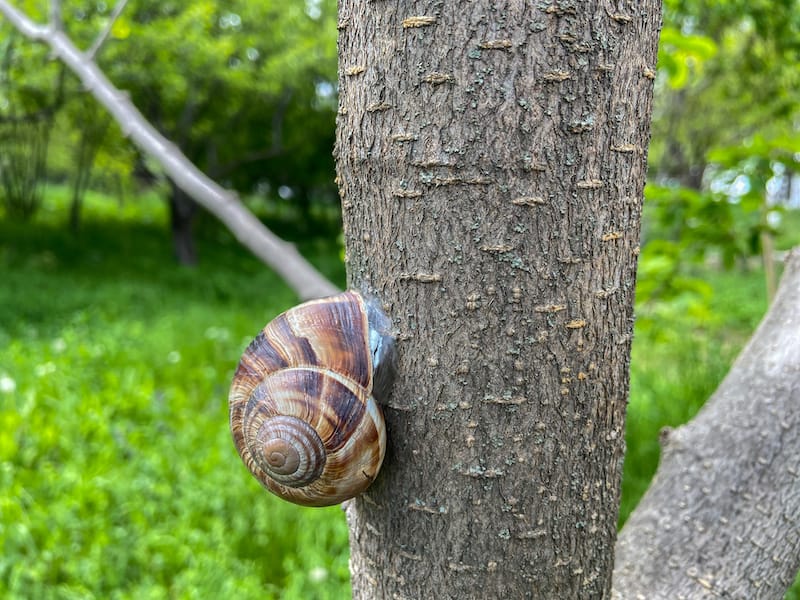 Fresh Station will be 'docked' in three different areas and they will vary depending on the tourist flow and traffic. The three places will be at its home base at Shinuhayr Hwy 26, Tatev Monastery around the Wings of Tatev, and around Devil's Bridge.
All berries will be sourced from their garden at Shinuhayr Hwy 26. We strolled through the garden and it was just a little slice of paradise for those who love berries (me!).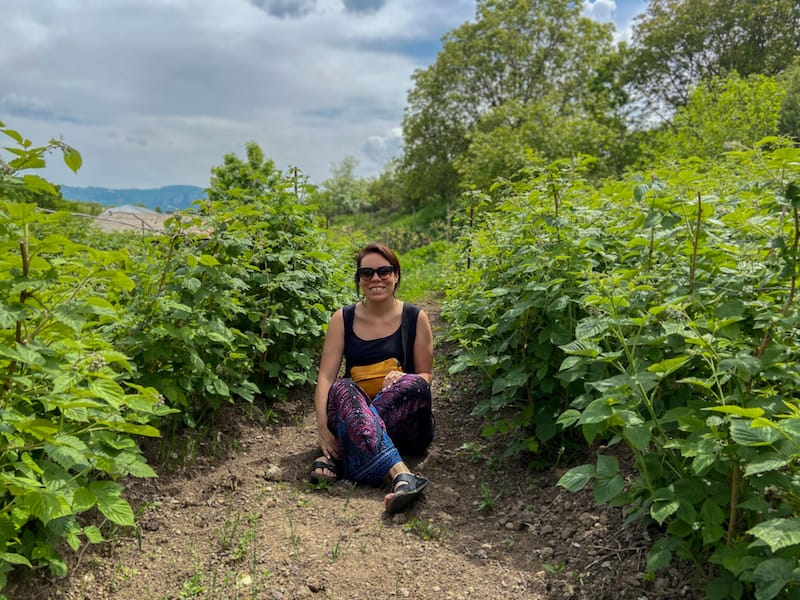 They grow every type of berry that is local to Syunik, as well as herbs like fresh mint. Everyone in Shinuhayr village has berries in their gardens and it really is a business that is symbolic of the village as a whole – combining fresh ingredients with lovely hospitality.
Fresh Station is currently a seasonal business but will consider year-round options in the near future.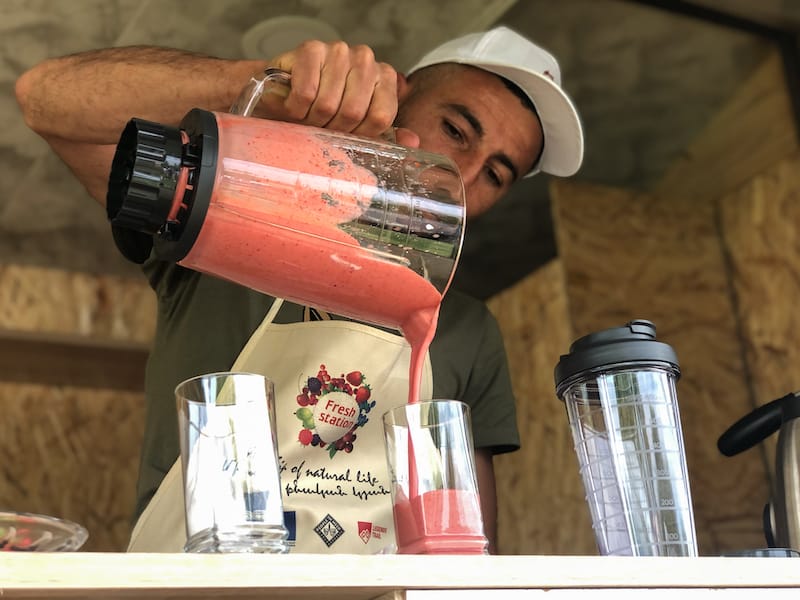 Another really amazing thing about the Fresh Station is that they will have their own branded eco-cups and paper straws here in the near future (we got there just before their opening in early June 2021).
They also have plans to make the business completely reliable on solar energy in the near future and will be installing solar panels on the mobile cart.
If you're interested in contact Fresh Station, give them a call at +374 93 177 894 or get in touch with them on Facebook. We will update this with additional information once they officially launch!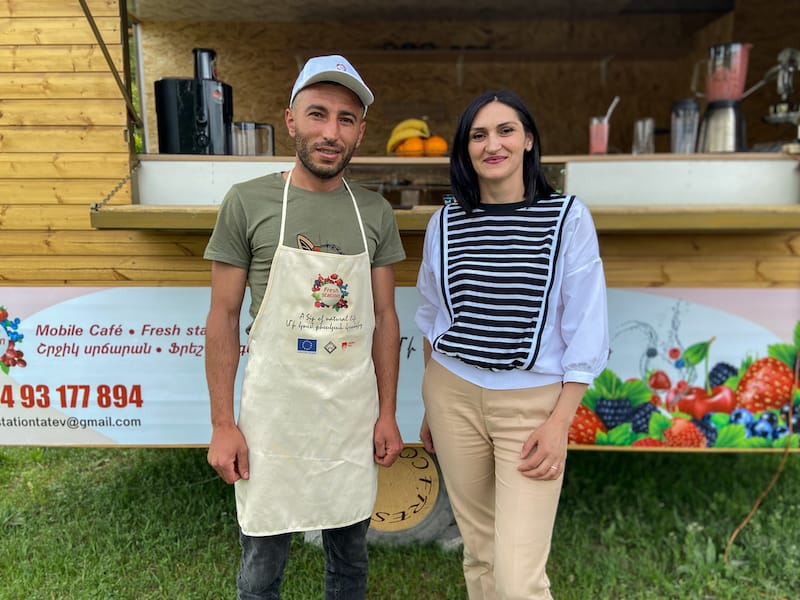 *This article was produced with the financial support of the European Union. Its contents are the sole responsibility of Absolute Armenia and People in Need and do not necessarily reflect the views of the European Union.
**The Legends Trail was created by People in Need representative office in Armenia in the frame of "EU4Tourism: Outdoor adventures on the historic trail in Syunik" project funded by the European Union.