Hrazdan Gorge is one of the most overlooked places in Yerevan worth visiting.  Locals know about it but it had kind of become overgrown and neglected throughout the years.  Visitors simply just don't know about this natural gem in the heart of Yerevan. Below are some essential reasons to go to and things to do in Hrazdan Gorge in Yerevan.
YEREVAN QUICK REFERENCE
Short on time?
You can see our top travel recommendations for Yerevan right here:
Where to stay in Yerevan: The Alexander (luxury), Daniel's Boutique Hotel (mid-range), 14th Floor (mid-range), and Grand Hostel (budget).
Top-rated Yerevan day tours and experiences:
Yerevan City Pass: If you're hanging around the Armenian capital, the Yerevan Card is a great bang for your buck! You can visit museums at no charge, get a free taxi from the airport, and several discounts on day trips. Click here to purchase your Yerevan Pass.
Need insurance for Armenia? Be sure to check Armenia travel insurance rates and coverage with our recommended provider, SafetyWing.
Renting a car in Armenia? You can get great options and the best rates here with Rentalcars.com.
Need a Visa for Armenia? We recommend iVisa – they will sort your Armenian visa efficiently and quickly.
3 Essential Things to Pack for Armenia: Plug adapter (if coming from the US or a country that does not use a European plug), Klean Kanteen reusable water bottle, and a Georgia, Azerbaijan & Armenia Lonely Planet guidebook.
6 Things to Do in Hrazdan Gorge, Yerevan's Nature Hotspot
One of our favorite places to visit in Yerevan is Hrazdan Gorge, a natural hotspot in the city that is pretty overlooked or just simply not known about by travelers to Armenia.
Hrazdan Gorge is an interesting sight because it offers a mysterious mix of the past and the present.  During Soviet times, the Gorge flourished and there were several constructions built inside of it. Today, many structures still stand… some still in use and others abandoned, along the Hrazdan River that flows through the Gorge.
This short guide will detail why we think you should add the Hrazdan Gorge to your Yerevan itinerary and head down there during your trip to Armenia.  
About Hrazdan Gorge
Yerevan has a unique geography which is extremely evident as soon as you enter the Armenian capital city.  Inside of the city is a gorge that has hidden spots, fantastic viewpoints, and is now home to one of Yerevan's coolest festivals, the Urvakan Festival.  
Unfortunately, the Gorge has been neglected over the years and only recently has the city and its residents recognized the potential it has.  We full-heartedly believe that Hrazdan Gorge offers a lot to tourists, too, if they are looking for a place in the city that compares to no other place they've ever been.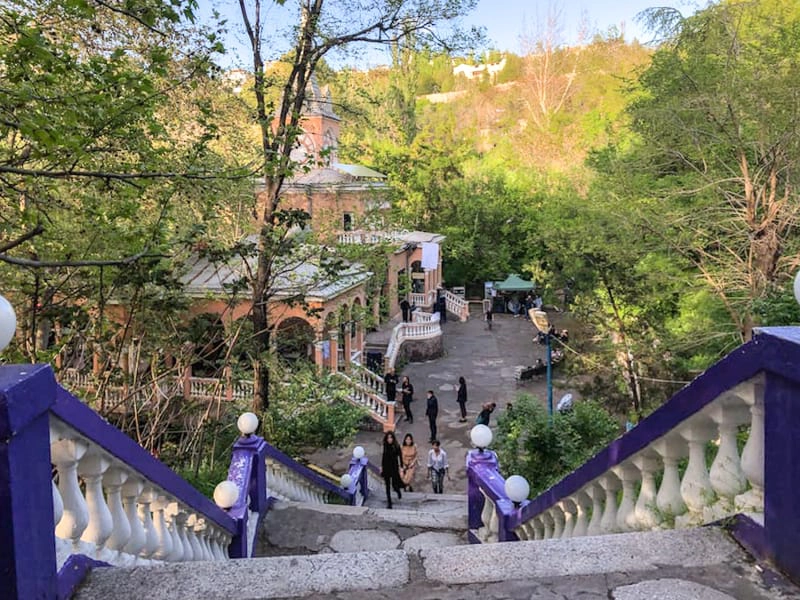 There are a few things to do in Hrazdan Gorge that should help convince you to walk down there when in Yerevan.  This guide will highlight a few of our favorite things.
How to Get to Hrazdan Gorge
There are a few ways to get down to Hrazdan Gorge.  We will note the traditional route from Victory Bridge and will also give details about how to get there via an old Soviet tunnel coming off of Saryan Street (this is how we go there).
Getting to Hrazdan Gorge from Victory Bridge Area
In order to reach Hrazdan Gorge from Victory Bridge and Mashtots Avenue, you will want to walk down Mashtots to its start.  You will need to venture to the right-hand side because you will need to take an underground passage in order to get there.  
Once you take the underground passage, you will continue going straight and it will take you to another tunnel on Israelyan Street where you will get your first glimpse of the Gorge and Victory Bridge.  You will then see a flight of stairs that will take you to the right of the bridge.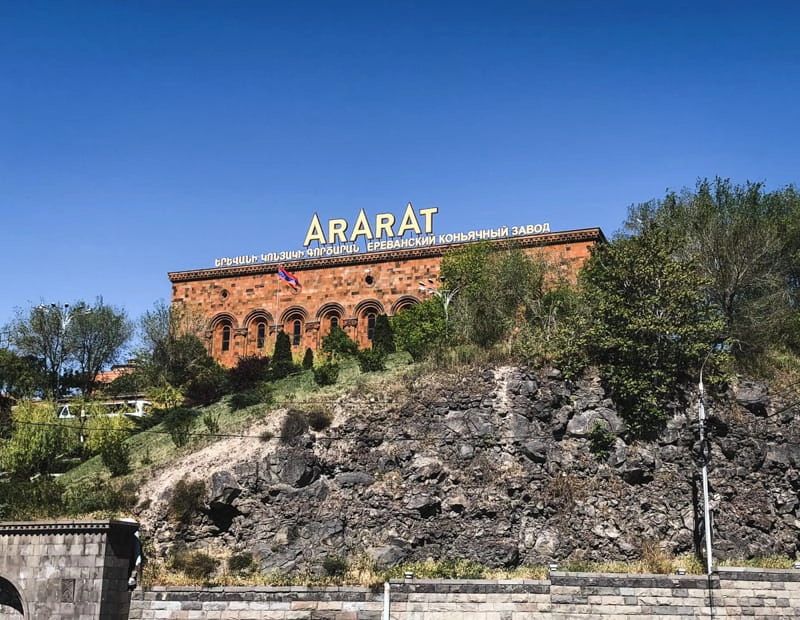 It is a bit overgrown in this area but you're on the right path.  From there, you can just continue walking straight into the Gorge.  We suggest taking the Soviet tunnel back from there and it'll lead you directly into the heart of the city and not on busy Mashtots.
Getting to Hrazdan Gorge from a Soviet-era Tunnel
This is our preferred way to get to Hrazdan Gorge.  It is easy and you don't have to walk down Mashtots, one of the busiest thoroughfares in Yerevan.  It also takes you through a photogenic, Soviet-era tunnel that connects the city center by Saryan to the Gorge.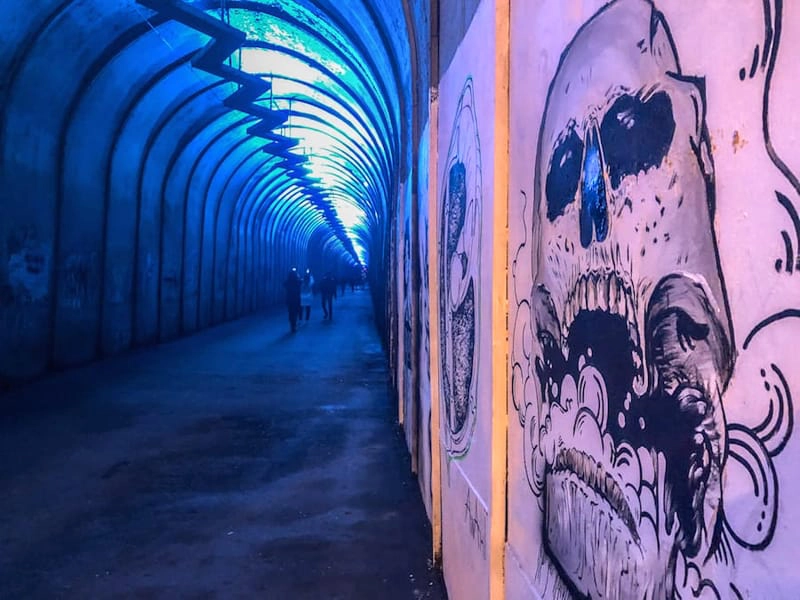 The tunnel is situated more or less inside of Missak Manushyan Park.  However, it is located at the very northwest end of the park beside Saryan Street (it goes under Saryan).  If you're unsure of where Manushyan Park is, it is located between Aram Street and Buzand Street.
If you're coming from Saryan, you will see the Main Post Office building (which is tall) and it is underneath that… but you need to take a left on Aram or Buzand Street to find it.  
Once you're down in the right area (which currently is a dirty parking lot with dumpsters and construction), you will see two tunnels.  One will likely be closed while the other remains open. Enter into the one that is open, naturally.
This tunnel will take you to Dzorapi Street and the Hrazdan River.  The Hrazdan Tunnel is about 460 meters long and is well-illuminated these days.  To no one's surprise, it is teeming with graffiti.
When you come out of the tunnel, you will be across the street from Hrazdan Gorge.  Cross over the street and you will see an old, children's railway station. Head down that way and you'll see the river and walking paths.  There is also a small amusement park and hydroelectric dam on the river.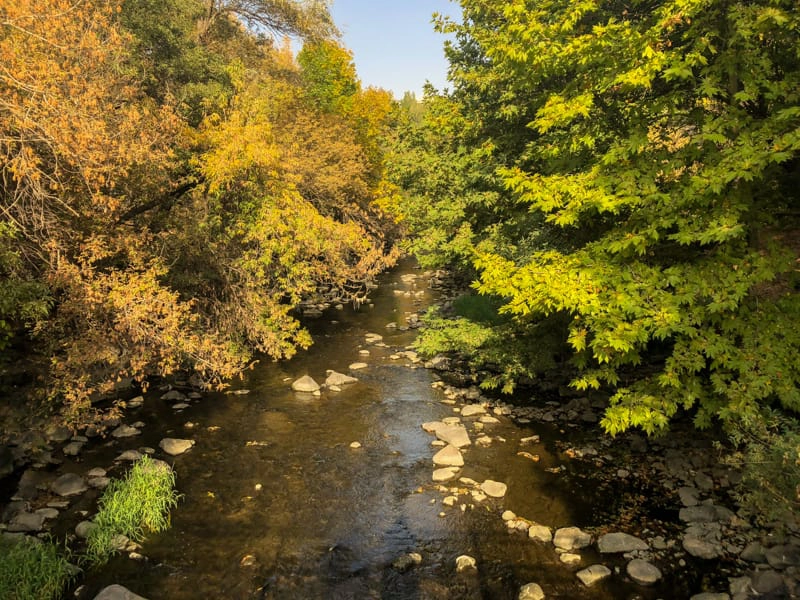 What to Do in Hrazdan Gorge
Discover the Soviet-era Children's Railway
The Children's Railway was once one of many similar miniature, yet fully functioning railways that existed across the Eastern Block.  During the summers, the trains still operate but during the colder months, they are stationary and you can kind of have the place all to yourself.
The railway system has three small train stations and each one of them has its own station with unique architecture.  The track is about two kilometers long and the trains leave every 15-20 minutes depending on capacity. This is the perfect thing to do in Yerevan for families.
Ticket prices for the railway are 300 AMD (less than $1) each and the railway is open from May until October from 1000-2100 daily.
You can find the Children's Railway at Dzorapi Street 130 in Yerevan.
Visit the Hrazdan Football Stadium
One of the most notable sights in Hrazdan Gorge is the Hrazdan Stadium, a Soviet-era football stadium that is interestingly built into the gorge a bit. You can easily see the stadium if you're near the bridge or beginning of the Gorge and you can walk down from Israelyan Street from St. Sargis Church.  
Alternatively, you can reach it from the Children's Railway by just walking down the path for a bit.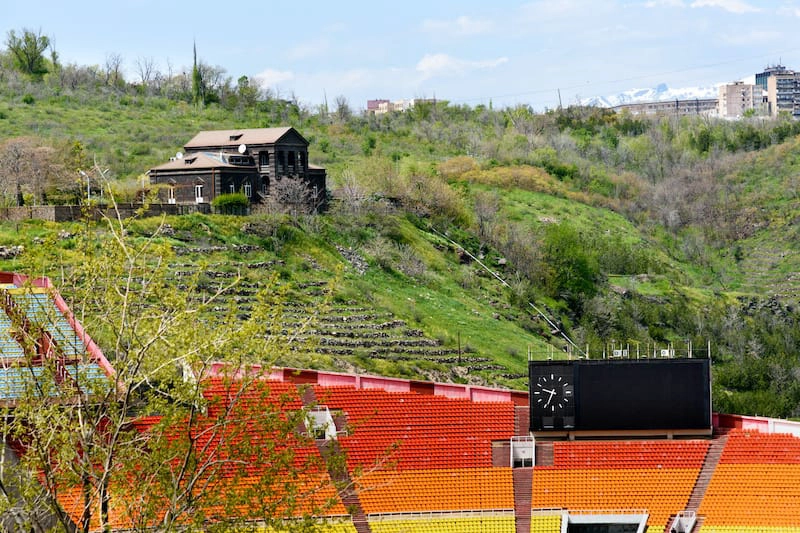 Ride the Zipline Under Dhavitashen Bridge
For those looking for an alternative adventure in Yerevan, you can take a long zipline that goes under a bridge through the city and over Hrazdan Gorge.  The zipline is currently the longest in the region at around 870 meters long.
Yerevan Zipline Airlines, as it is called, is a thrill and a unique thing to do in Hrazdan Gorge if you find yourself wanting to see the city from a different perspective.  This is the only zipline in the world that passes underneath a bridge.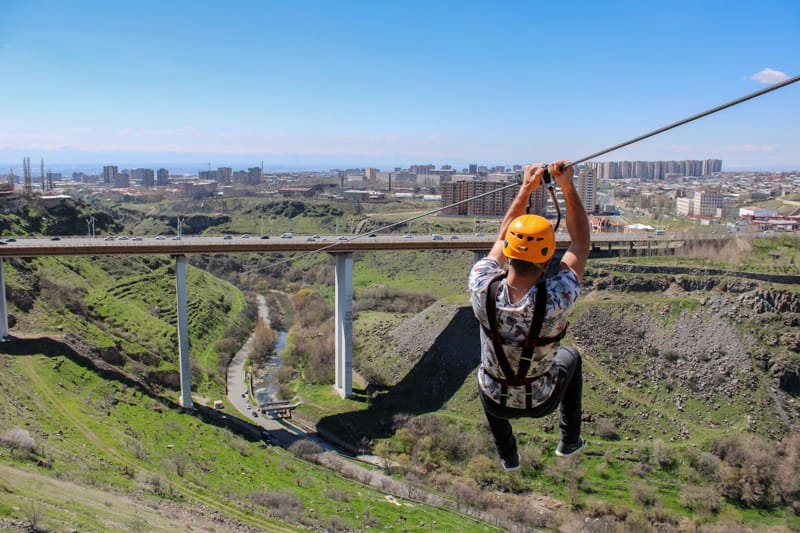 The ticket price is 14,000 AMD and Yerevan Zipline is open from 1030-1830 daily.  They do not have age limits and if you're coming in a large group, it is recommended to call ahead at +374 43 409090.  You can also find them on Facebook here.
You can find Yerevan Zipline in Arabkir at Papazyan Street 114/1.
Take Photos From the Top of the Gorge
Hrazdan Gorge is super long and has three large, main bridges that pass over it: Victory Bridge, Kievyan Bridge, and Davitashen Bridge.  All are perfect for photographing the Gorge from above (or below!) because they all offer varying perspectives. The best time to do this is at golden hour in the evenings as you may even get a chance to catch a glimpse of Mount Ararat in the backdrop.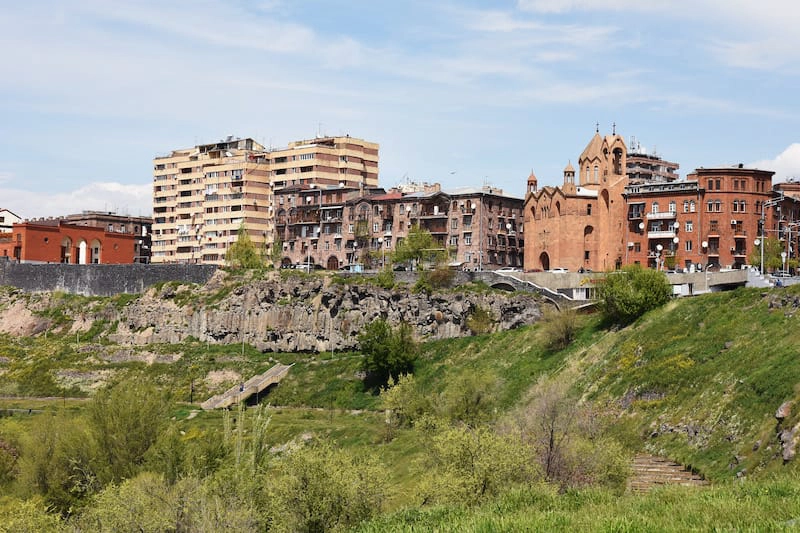 Visit Tumo Park
Right on the edge of Hrazdan Gorge and on the other side of Yerevan is a creative campus and park where Tumo Center for Creative Technologies is located.
Tumo Park is a strategically and beautifully designed park with abstract and asymmetrical pieces of urban art surrounded by renovated, Soviet-era fountains.  The park is a clean and peaceful respite from the otherwise hectic city life of Yerevan. It is definitely worth a visit or stroll through.
Go to Urvakan Festival
Starting in 2019, Hrazdan Gorge became the home for one of Yerevan's newest (and coolest!) festivals, the Urvakan Festival.  In early May, the entire area transforms into a hub for electronic music and DJs from all over the world.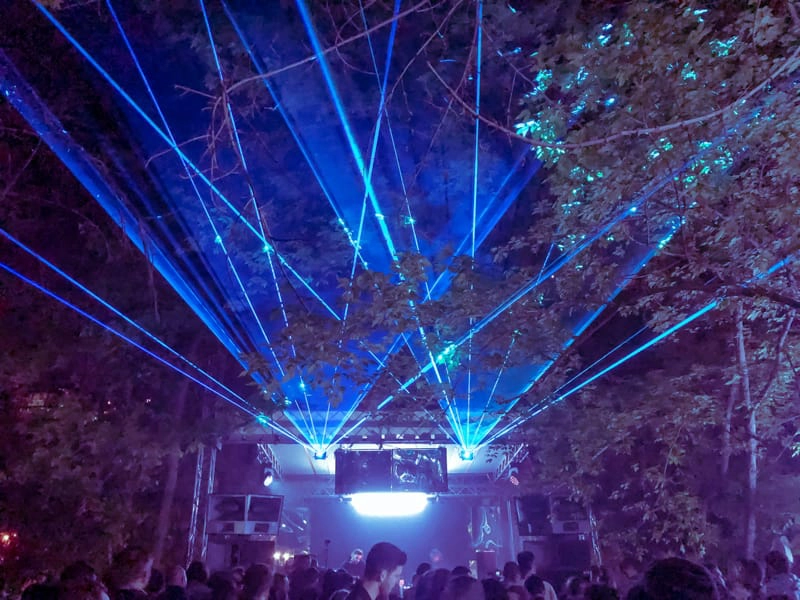 Literally translated to 'ghost' in English, Urvakan will hold its second festival in May 2020 and it is going to be bigger and better than last year's.  This festival has been great not only for the music but also as it has given new life and a second chance to otherwise decrepit and neglected structures in Hrazdan Gorge.
Click here to read our recap from last year's Urvakan Festival.
If you're heading to Yerevan, you definitely should add Hrazdan Gorge to your list of things to do in the city.  We hope that these few things will help encourage you to visit and see this spot that is slowly turning over a new page in Yerevan.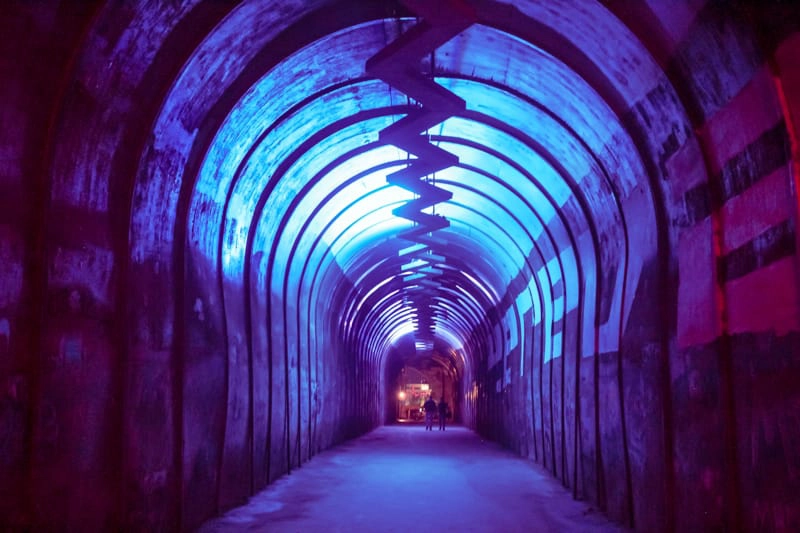 Where to Stay in Yerevan
Here are our recommendations of where to stay in Yerevan, covering all budgets from luxury to budget:
The Alexander (Splurge): If you love luxurious hotels with classy taste, you will love The Alexander, a five-star experience in the heart of Yerevan close to Republic Square.  The hotel will blow your mind with top-tier service, beautiful rooms, and a cigar bar where you can enjoy a cocktail and a cigar and relax. Click here to check rates and availability.
Daniel Boutique Hotel (Mid-range): A lovely, mid-range hotel located in the city center in Yerevan, Daniel Boutique Hotel has cozy rooms and hospitable staff.  It is the perfect place to get affordable luxury for families, singles, and couples. Click here for rates and availability.
Grand Hostel Yerevan (Budget):  Located just a two-minute walk from the center area of Yerevan sits Grand Hostel, a family-run hostel in one of the most spacious and cleanest buildings I've ever stayed in.  It has privates and dorms and is truly a great place to stay if you're not looking for a huge party experience in Yerevan. Click here for rates and availability.
Alternatively, click here if you're looking for the best Yerevan Airbnbs.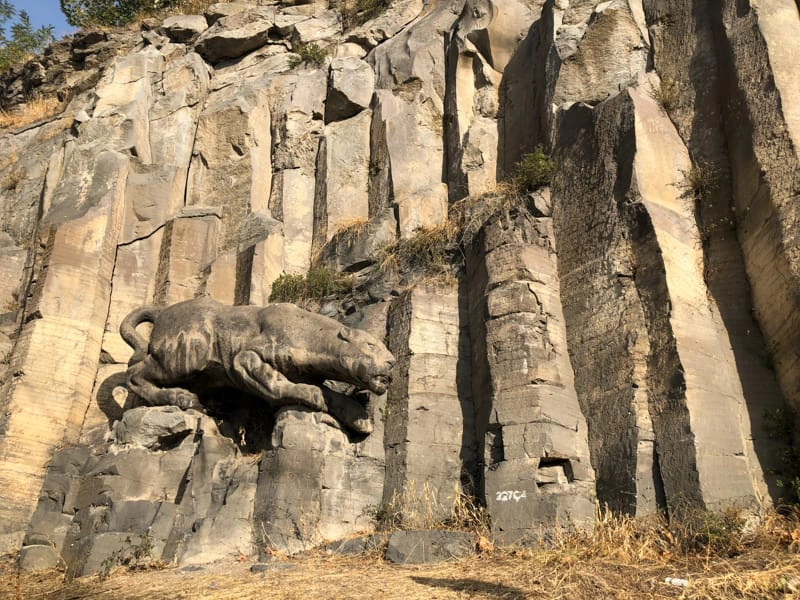 Do You Need Travel Insurance for Armenia?
We recommend getting travel insurance for your Armenia trip.  Our recommended provider is SafetyWing, a Norwegian company offering widespread policies at affordable rates.  We use them ourselves when we travel and we know they have great coverage in Armenia.
>> Click here to get an Armenia travel insurance quote
Top-selling Yerevan Tours
If you're looking to take some day trips in and around Yerevan, infrastructure can be your worst nightmare.  As the country develops this a bit better, you'll be grateful that there are some tours that can take you to some of the top sights in and around Yerevan. 
Here are four tours worth considering if you're looking to see more of Armenia.