When I first visited Armenia nearly a decade ago, I remember gazing at a map of the small country and seeing a place in the southwestern corner called Arevik National Park.
This was during a time in my life where I was drawn to remote places and the unknown. My curiosity has been tamed a bit since then, but those desires to visit the park never dissipated.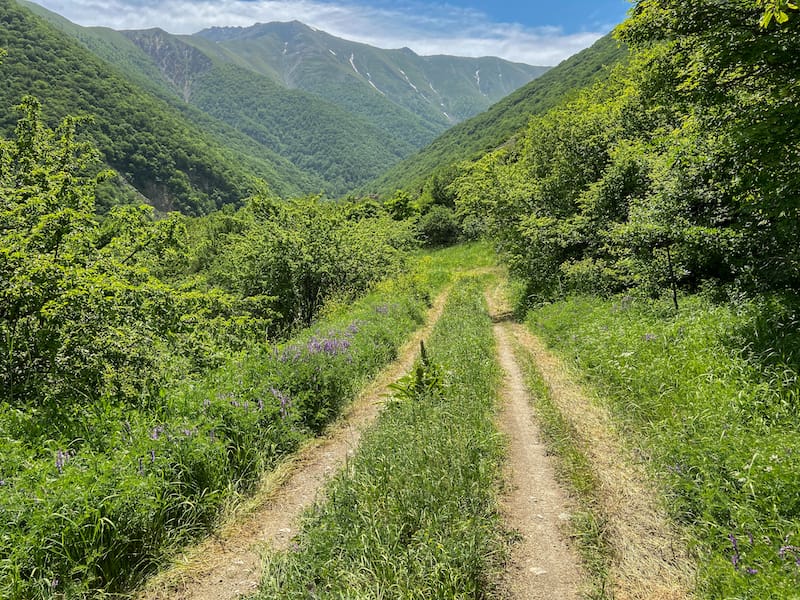 I even told Aram that it was my dream to visit one day and explore the lesser-known Armenian destination.
And lesser-known it is. Many Armenians I have met haven't even heard of the national park, let alone traveled to this Syunik region that borders Nakhchivan.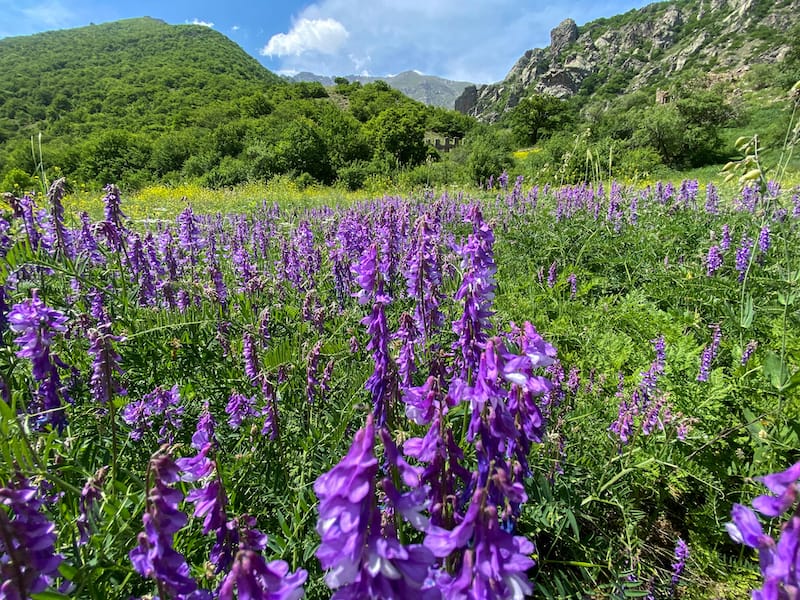 Arevik National Park
We were planning to travel down to Meghri to explore and get some content for this site when we ended up in contact with Anna Mazmanyan, the Deputy Minister of the Ministry of the Environment of Armenia and the founder of the Yerevan Food Festival and Gastronomic Camp Armenia.
Immediately when she said she could help us arrange a trip to Arevik National Park, we jumped at the chance.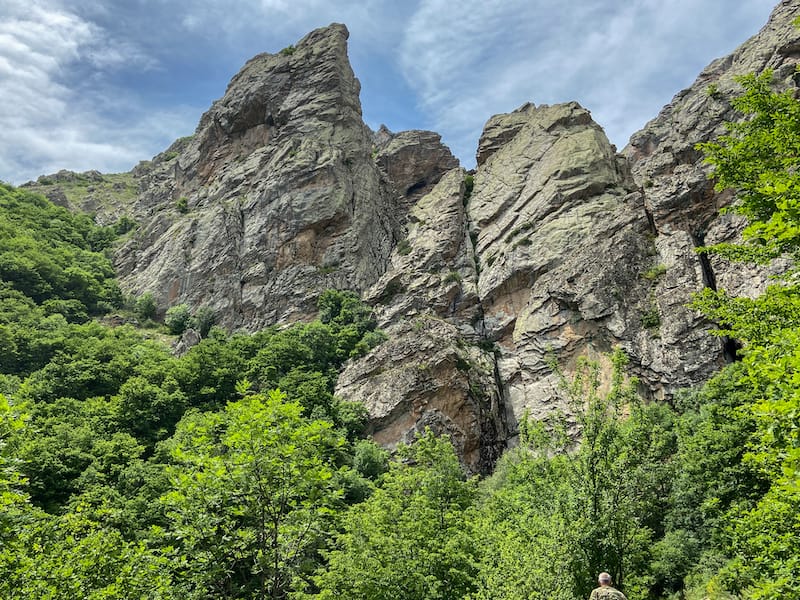 And so, we were connected with Harut, Stephan, and Vito… who showed us around Meghri and Arevik National Park. Little did we know that we were in for the best travel day of our lives (not even kidding).
About Arevik National Park
Arevik National Park sits in the southwestern corner of Armenia and shares a small border with Nakhchivan. The park is one of Armenia's four protected areas and spans over 344 square kilometers.
One of the most remarkable things about the park is that it has over 150 species of butterflies, many of which are in the Red Book of Armenia (which details endangered species in the country).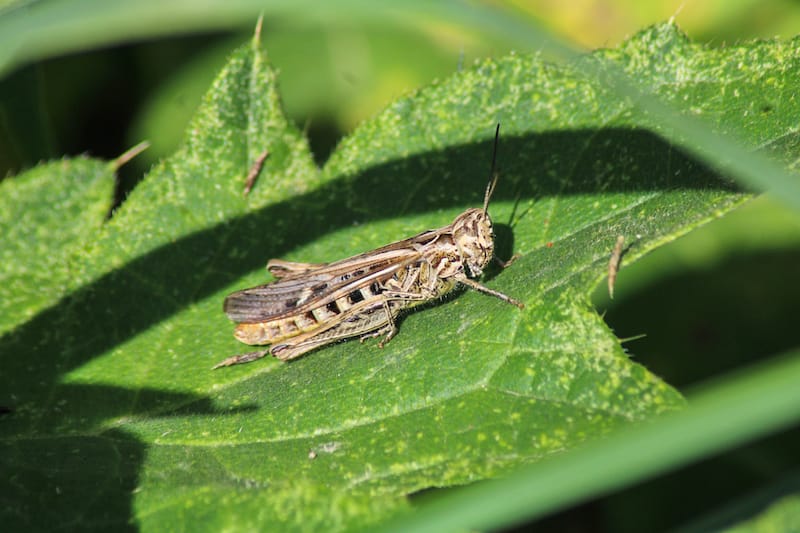 In addition to the many butterflies throughout the park, there are heaps of birds calling the pristine area home. You will find well over 180 species of birds there, including some endangered ones such as the Egyptian vulture, lammergeyer, golden eagle, woodchat shrike, and more.
You will also find the Caucasian leopard, lynx, striped hyena, and a lot of other wildlife there.
Arevik was established in 2009 as a national park in Armenia.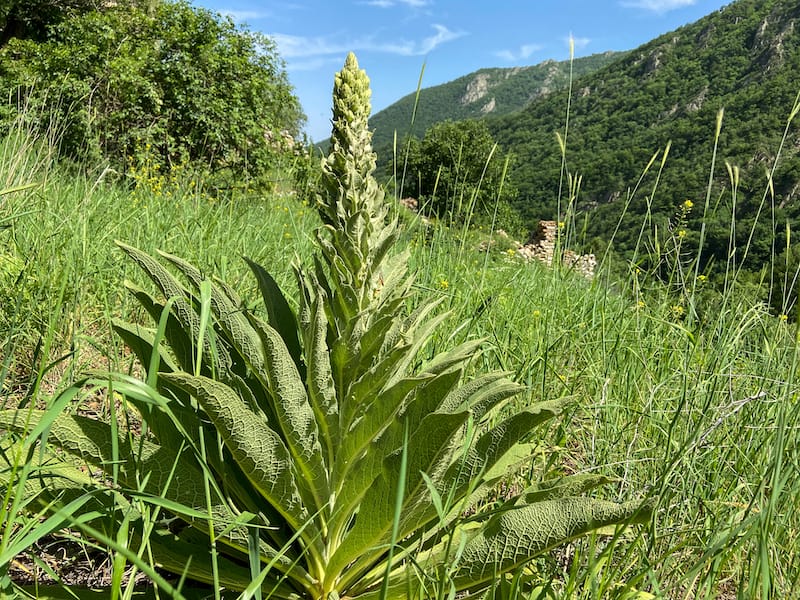 Our Trip to Arevik National Park
We were picked up from Meghri relatively early for our trip to Arevik – however, we visited a few other places prior and didn't make it into the park for a few hours.
We were in an all-terrain truck and cruised into the park with Stephan and Vito, two of the park's workers and conservationists. They initially took us to their ranger cabin high up in the mountains where we checked things out and chatted.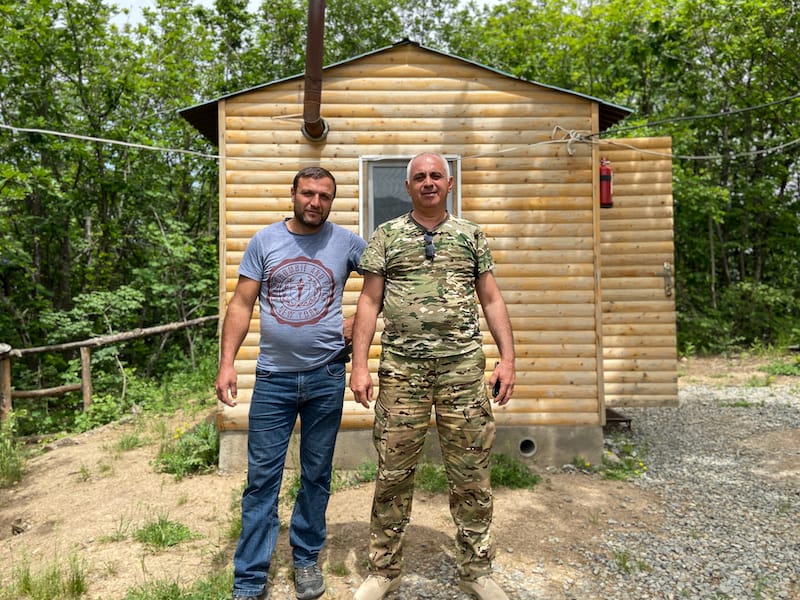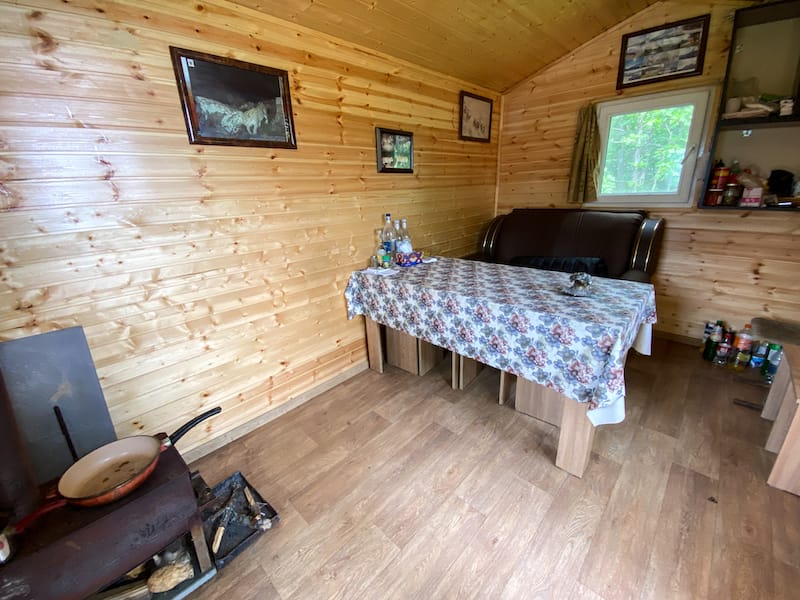 From there, we went cruising throughout the park. We stopped several times along the way to admire wildlife we came across, as well as unique flora.
The roads were not paved and rather dangerous without the right type of vehicle. We were grateful that Vito was driving as he was familiar with every inch of the park and had the appropriate car to explore it!
Mosque Ruins in Arevik
One of the first sights we made our way to was an abandoned mosque that now was in ruins. The mosque also had a hotel beside it that was dilapidated and in shambles.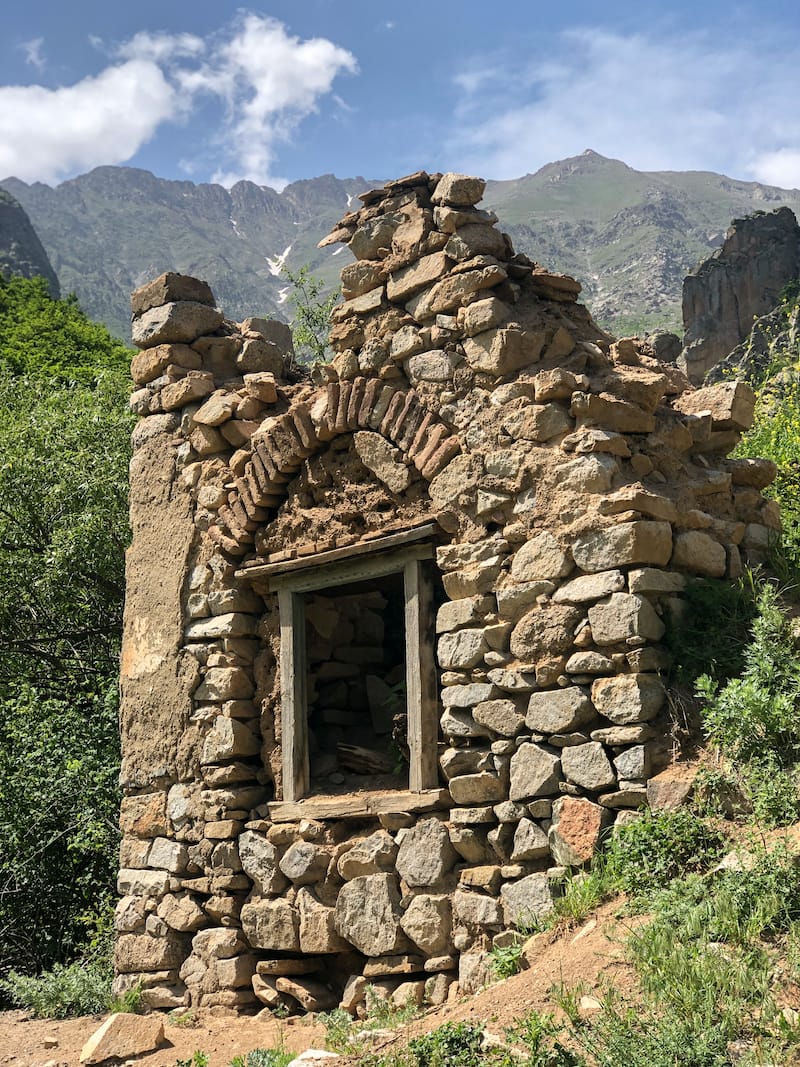 Getting to the Arevik sight was no easy feat, but it was well worth the views and walking around the ruins. We don't know too much about the mosque except that it was historically a Persian one and was used by Muslims in the region during Soviet times.
It eventually fell into disrepair years later and is now nothing more than a bunch of stones in the middle of the wilderness.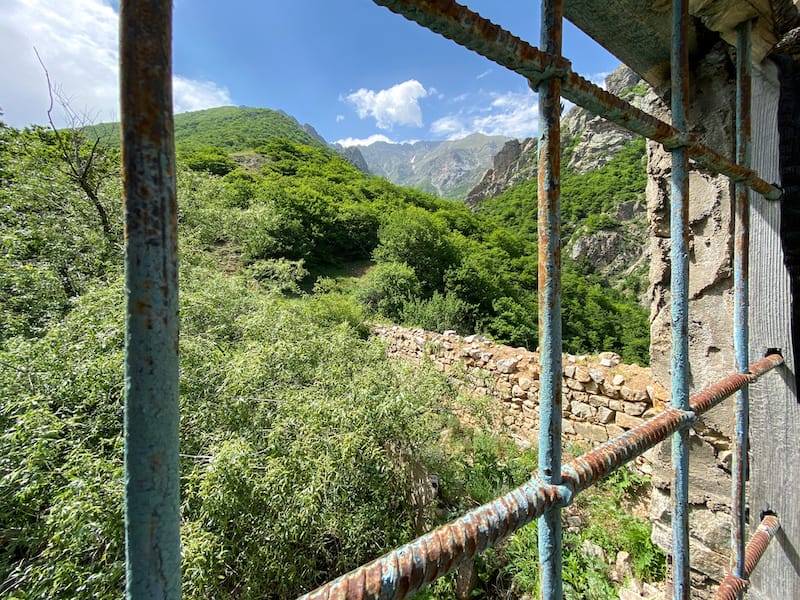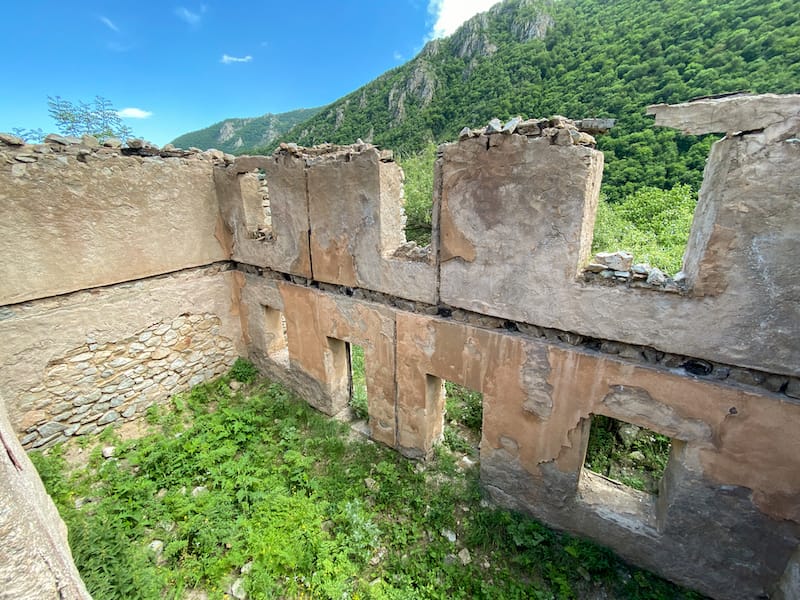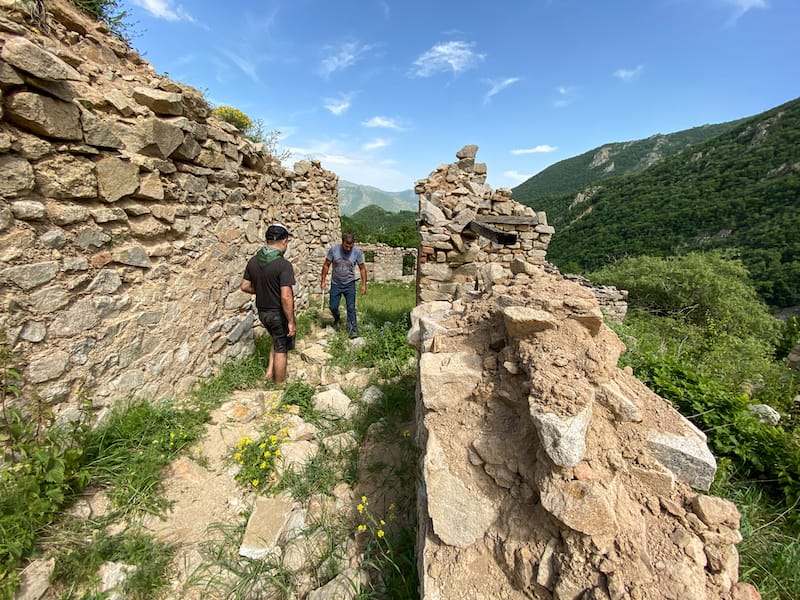 The aroma throughout the area assaulted our senses just as it does in other places throughout the country. The mosque was covered in fresh mint and other types of wonderfully smelling wildflowers and edibles.
Even standing in the midst of ruins, the landscapes and smells transplanted me to a place of peacefulness and bliss.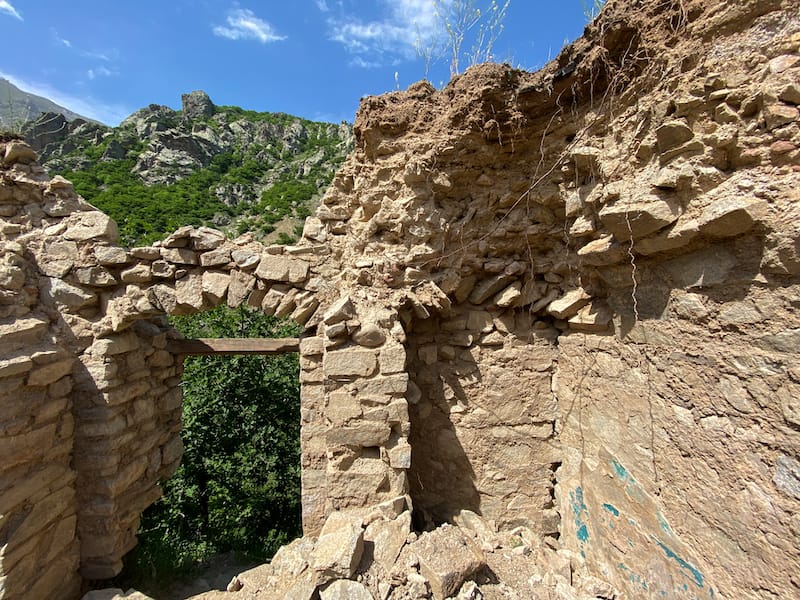 Arevik National Park Waterfall
There are likely several waterfalls scattered throughout the park but we only had time to visit one of them. It had no name but it didn't need one – it was mind-blowing and we had the place to ourselves.
Naturally, and in true Armenian fashion, we had a BBQ. There was a small, covered awning there that protected us from the storm that rolled through while we were eating and enjoying the natural attraction.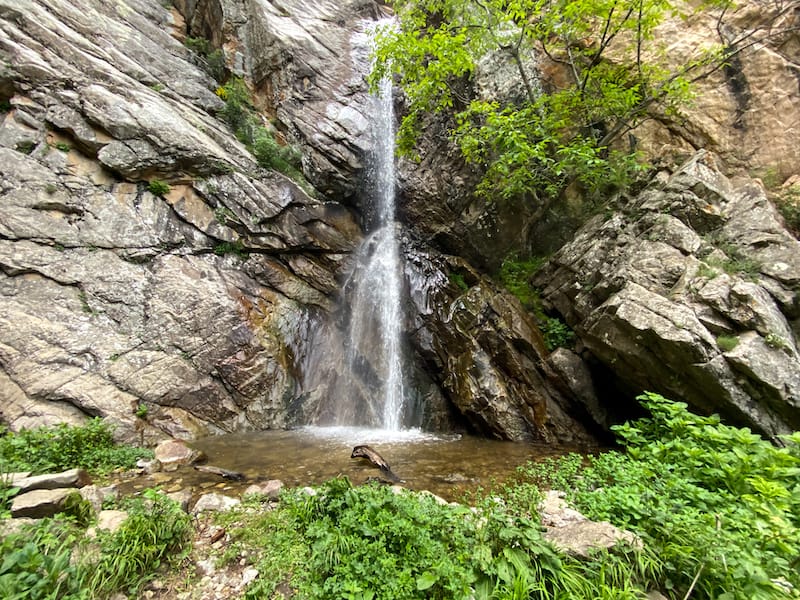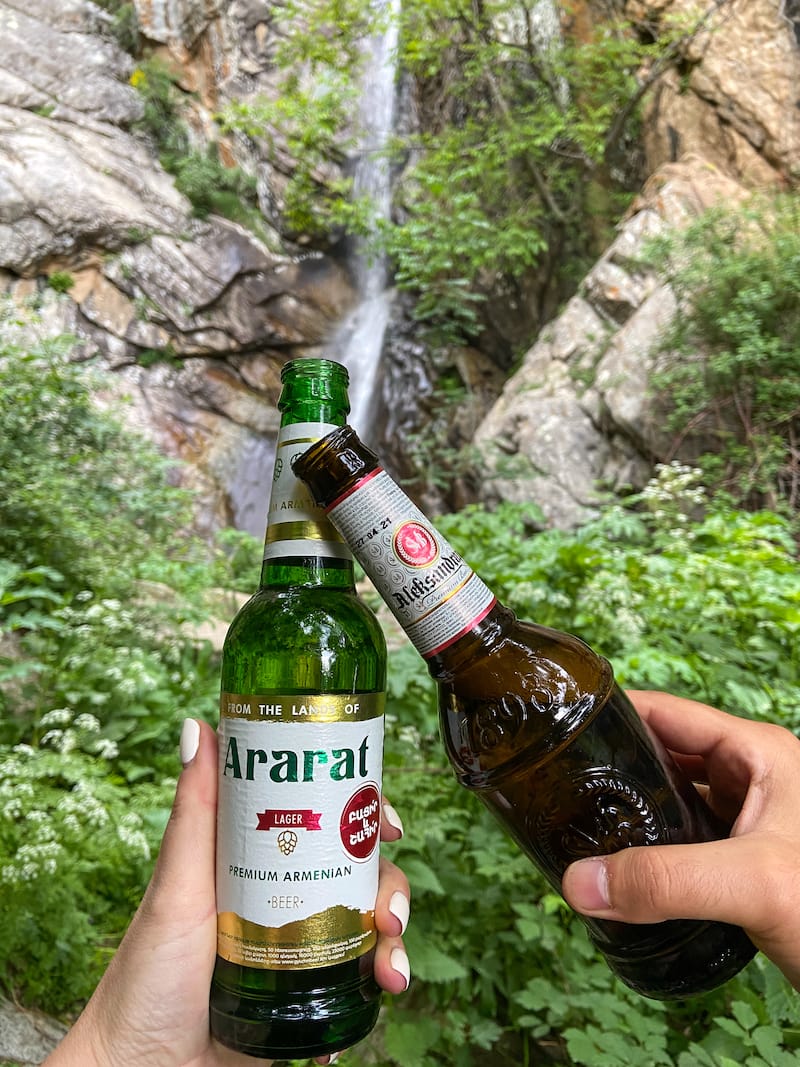 The waterfall was stunning. It was cold, but you could easily swim in the shallow pool it cascaded into. But, most importantly, it was clean. The sight was respected by the few visitors that passed through weekly.
We sat a bunch of beers in the water to keep chilled and enjoyed vodka, khorovats, and some of the best chat I have had in years with Vito and Stephan. It was at that very moment that I knew I had just had my best travel memories to date and I was grateful to be sharing them with Aram.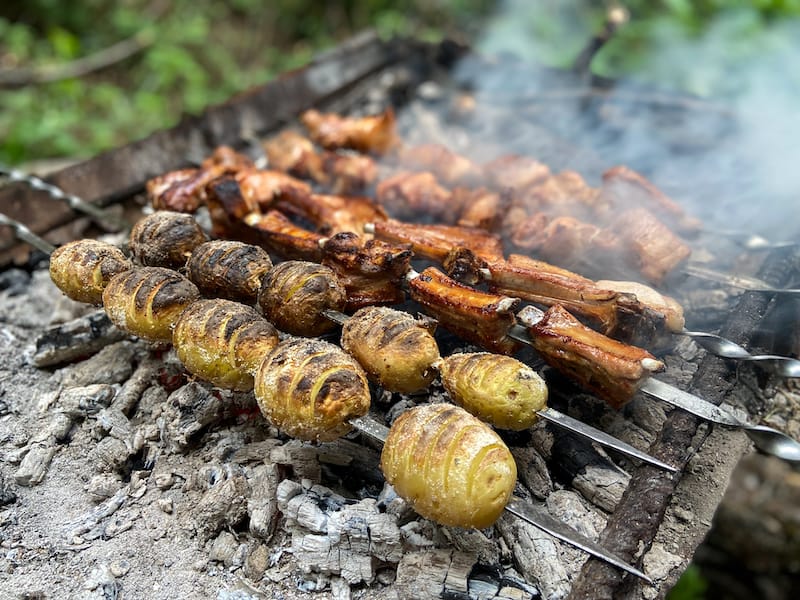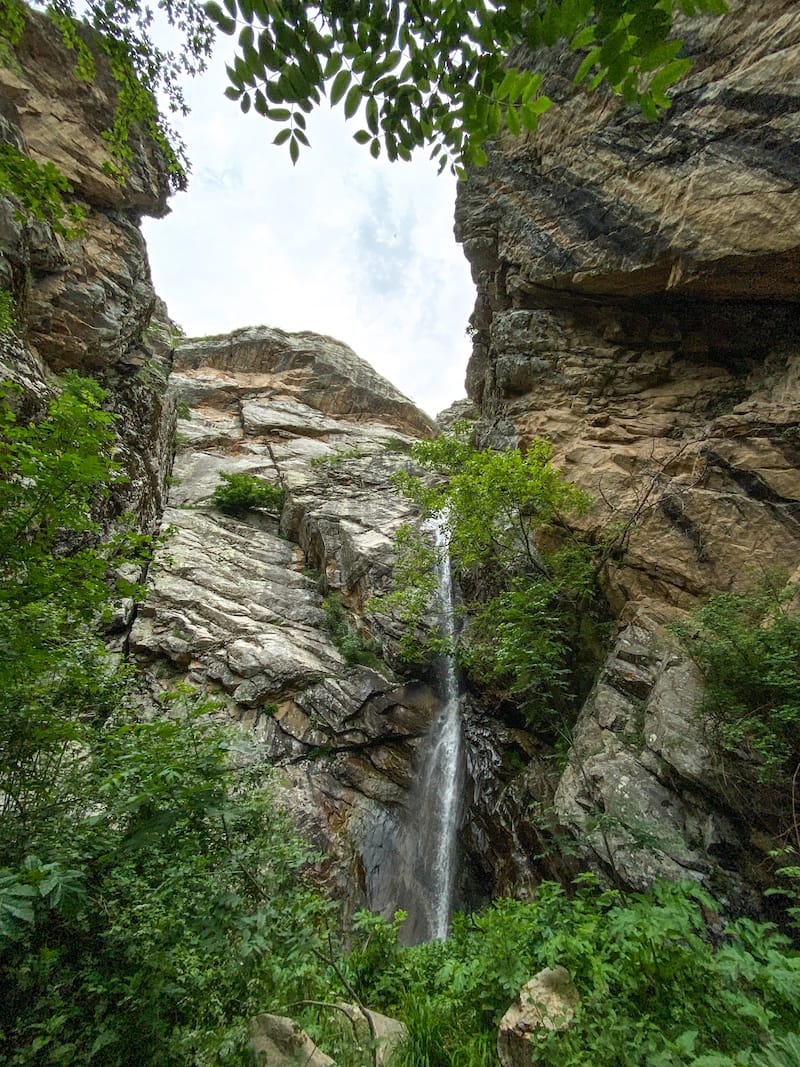 Tips for Visiting Arevik National Park
To be honest, this isn't like a national park in the United States and it is actually extremely different than the other parks in Armenia. It is REMOTE. And there are practically no amenities within Arevik National Park.
Here are a few random tips if you decide to visit Arevik National Park on your trip to Syunik.
Be quiet and respectful at all times. The wildlife in the park is abundant but doesn't see many people and is very skittish. If you see something and want to admire it, turn the car off or use a zoom lens to see it from afar.
Snakes are prevalent – be cautious! Especially because the park is natural and overgrown almost everywhere.
Wear long pants and hiking boots or sneakers. I wore long pants and still have bites all over the bottom of my legs!
Camping is NOT permitted. So, be sure to leave the park at dusk.
There are no visitor centers or places to pay (entry is free) or purchase souvenirs. This is truly an off-the-path experience.
You will not be able to drive a regular car throughout and will need a 4-wheel drive vehicle or a truck.
There are Armenian military stationed within the park as this is right on the Nakhchivan border (controlled by Azerbaijan). Be cautious taking photos in those areas.
Please, please, please clean up after yourself. Leave no trace.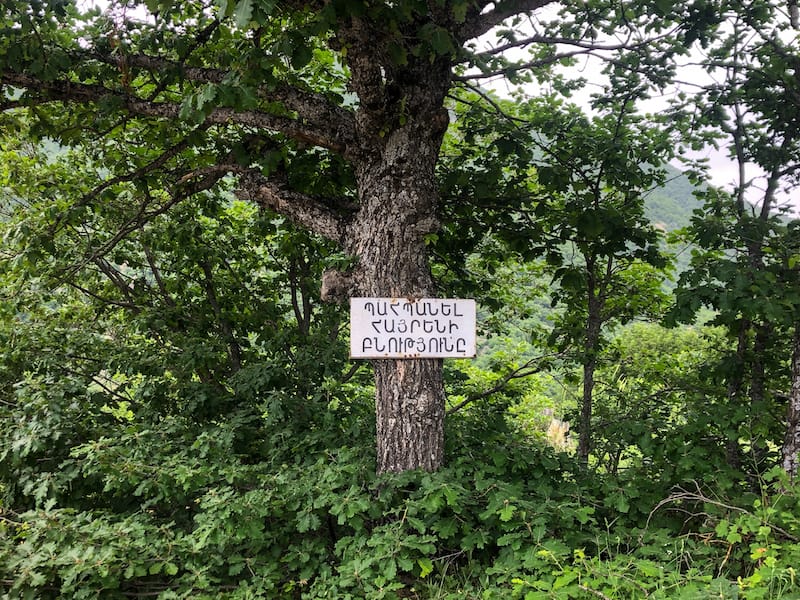 If we missed anything, please let us know in the comments!
Where to Stay Near Arevik National Park
To be honest, there is nowhere to stay within the park or right outside of it. The best place to stay is in Meghri (or even down in Agarak on the Iranian border).
If you want to stay close to Arevik National Park at one of the most traditional old houses in Meghri, then definitely stay at Khachats Toun.
Meghri has limited options of places to stay but we highly recommend staying at Khachats Tun if your budget permits. It is truly one of the coolest experiences I have ever had in Armenia – it has amazing food, beautiful rooms, and is a genuine cultural experience!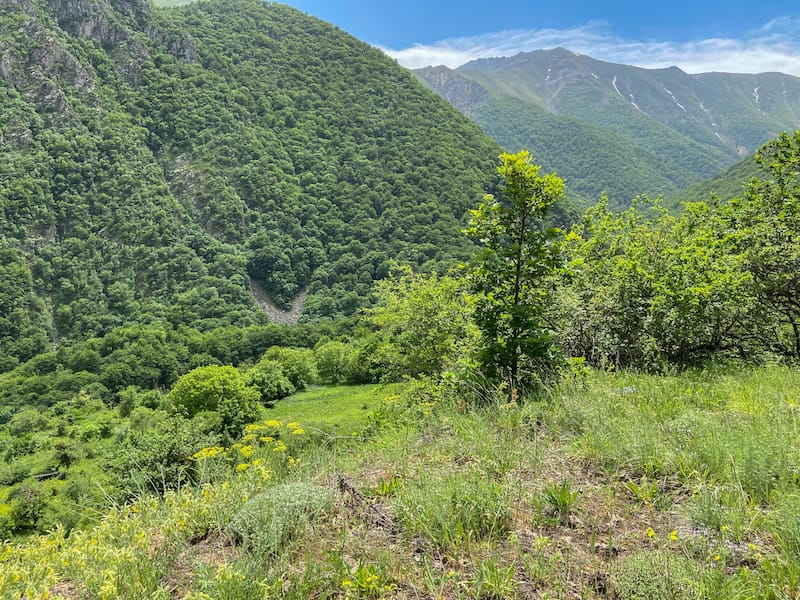 If you have a chance to travel to Arevik National Park, we hope you go!  But, please remember that this area is a remote and pure experience. Don't taint it and respect those who call the park home.
*Thanks so much to Anna Mazmanyan, Stephan, Harut, and Vito for arranging this unbelievable trip – this was literally our favorite travel experience anywhere in the world and we are still in awe of everything we saw during the trip.