I have long found Shirak to be an undeniably underrated region of Armenia. It is clean, has landscapes that go on for days, and some of the friendliest (and most humorous of people).
One of the best ways to enjoy the Shirak landscapes is by joining Hiking and Biking with Mamikon for a tour from Gyumri to some of the region's top sights!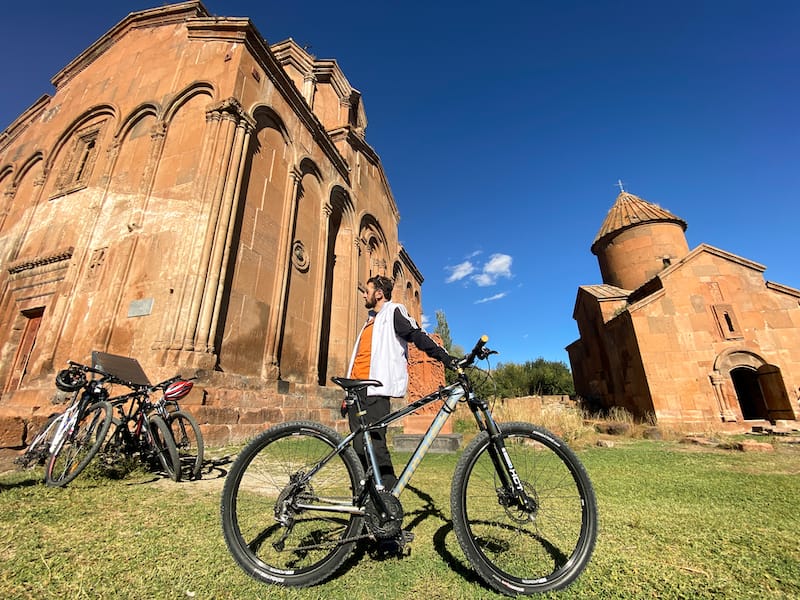 This guide recaps my experience on a biking tour with them as well as some tips for those looking to join one of these adventurous tours!
Please note: Hiking and Biking with Mamikon offer two tours – I only did one of them!
However, further down the post, you will see some of the highlights for tour number two in case you are interested in biking that one (or both over the course of multiple days).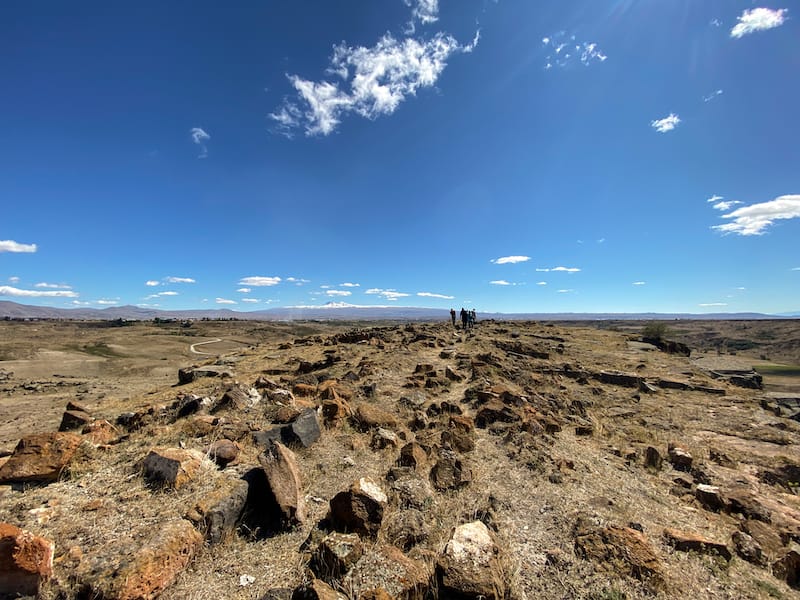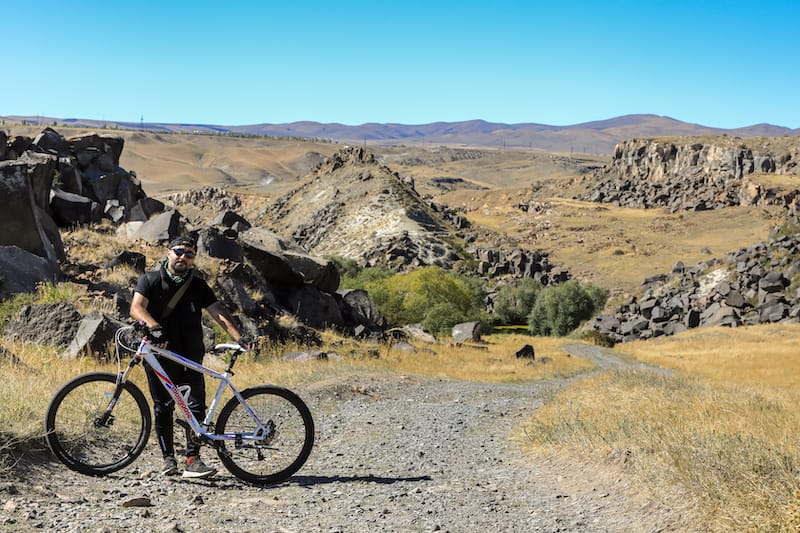 Tour 1
Start of the Journey at B162
My adventure started in the old Kumayri district of Gyumri at Mamikon's friend's art studio called B162. This art basement housed the projects and works of various people and it was truly a unique way to start an adventure tour and it really made me look forward to what else we had in store!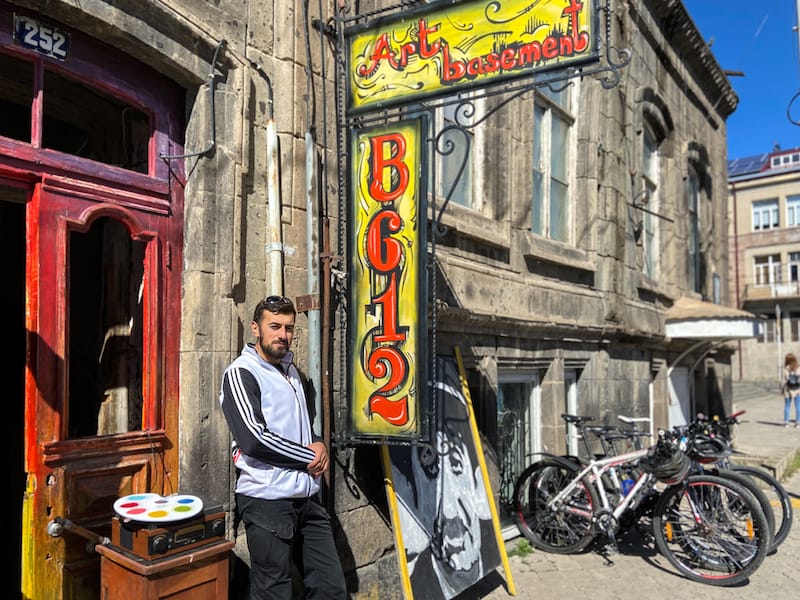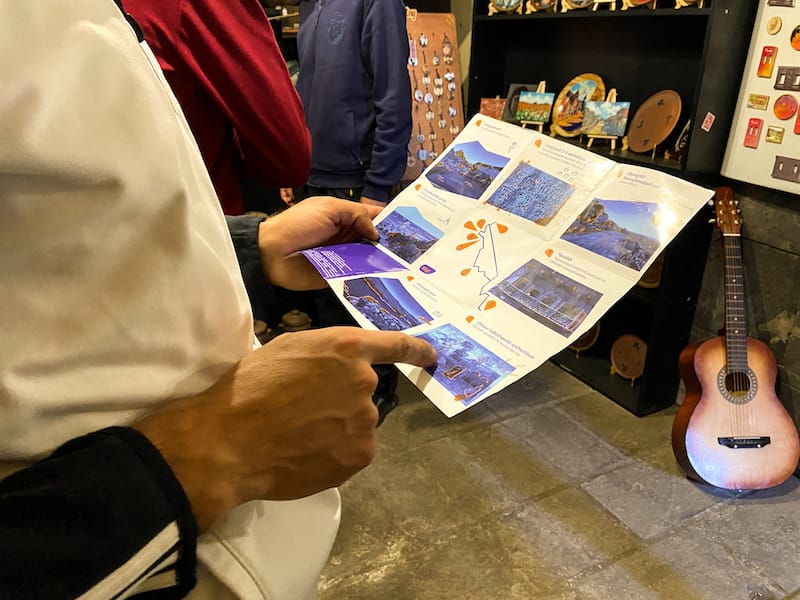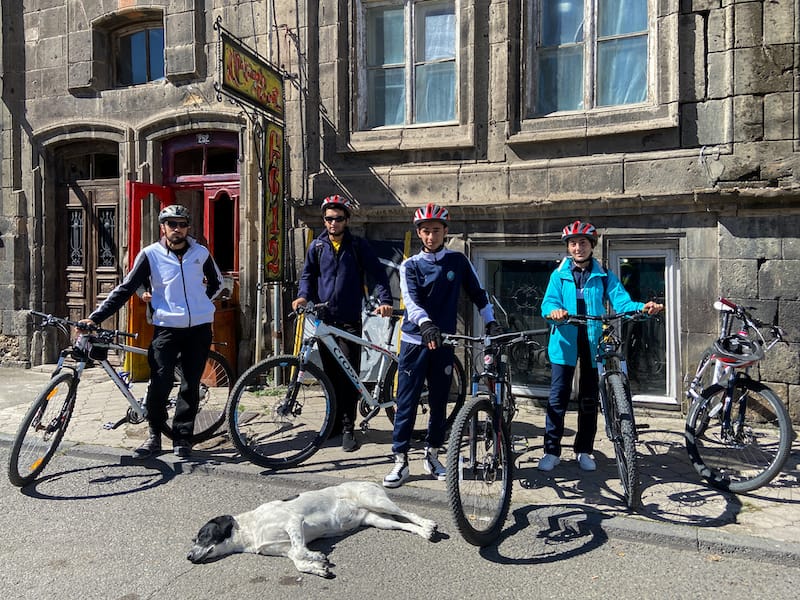 Once we wrapped up things at the art studio, we hopped on the bikes that were waiting for us and started through the historic center of Gyumri, stopping at a pulpulak to hydrate along the way.
Biking with Mamikon – The Trip
It amazed me how much of Gyumri you can see on a bike since I am usually on foot in the city and we made our way through the city until we came up near the highway where we biked to some old Soviet buildings that were previously a university before arriving at the Shirak Gorge.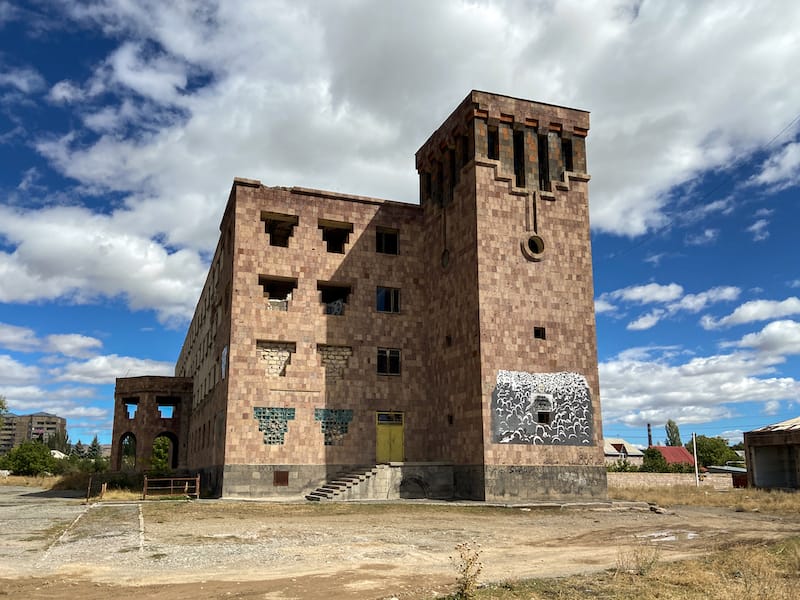 Throughout the first part of the journey, it was hard not to gaze around me and admire the scenery. As I mentioned above, the landscapes here are something else!
You could see for kilometers on both sides and even the slopes of Aragats. And while I loved doing this in autumn, I can only imagine how beautiful it is in spring with the blossoms and wildflowers in bloom!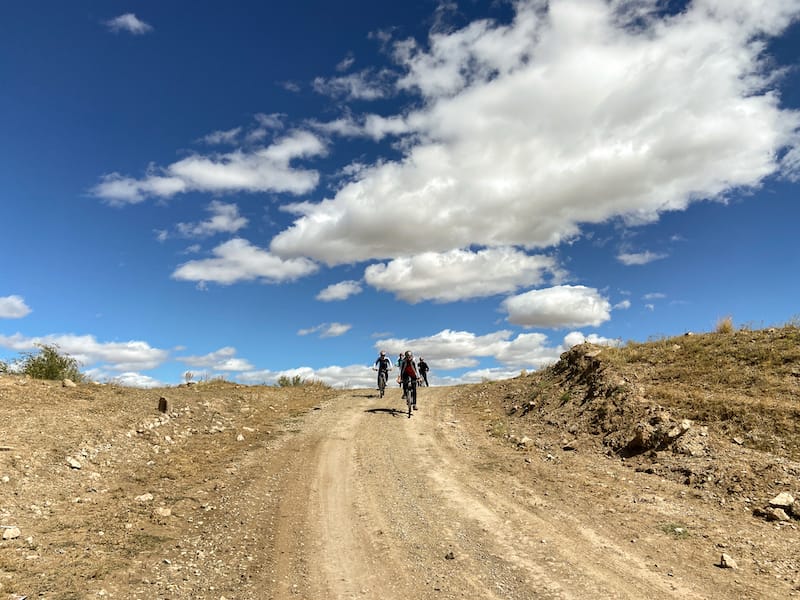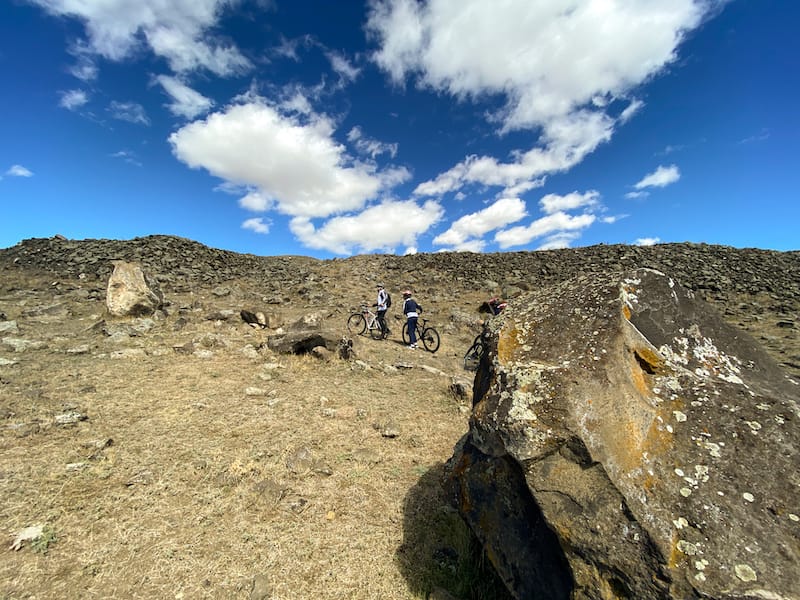 Stop 1: Remains of a Fortress + Lake + Tirashen
Our first stop took us briefly to a fortress that was in shambles and had previously been destroyed by the Mongols. And next to the fortress was a lake surrounded by bamboo that moves about in the wind… so much that it even changes the scenery drastically!
This area was so picturesque with views of Aragats that I can imagine having a relaxing picnic with friends there. I had no idea this area existed (and so close to Gyumri)!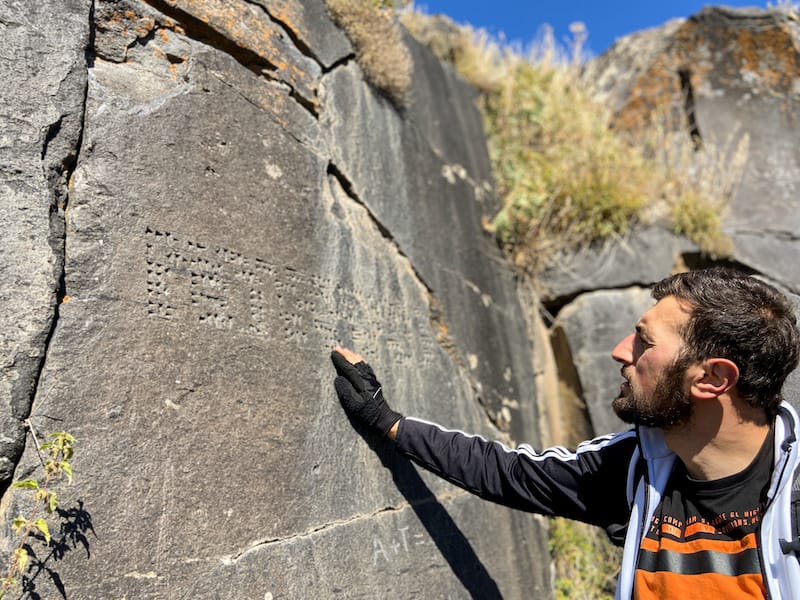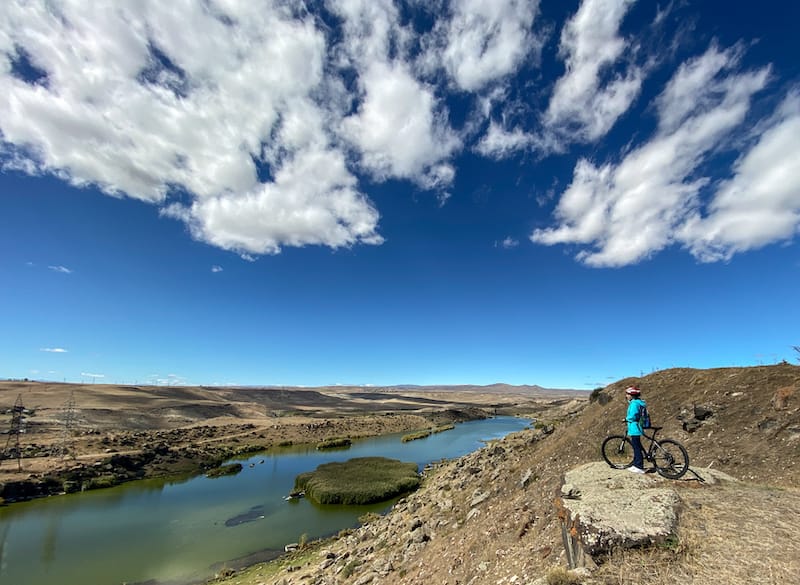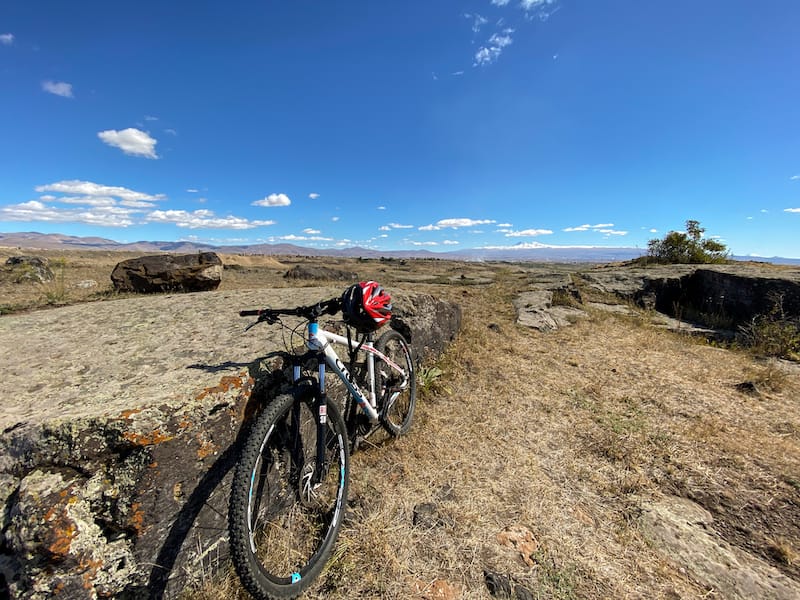 Tirashen Archaeological Site is also located here and it dates back to the 3rd millennium BCE (and it even has an inscription to King Argishti I)!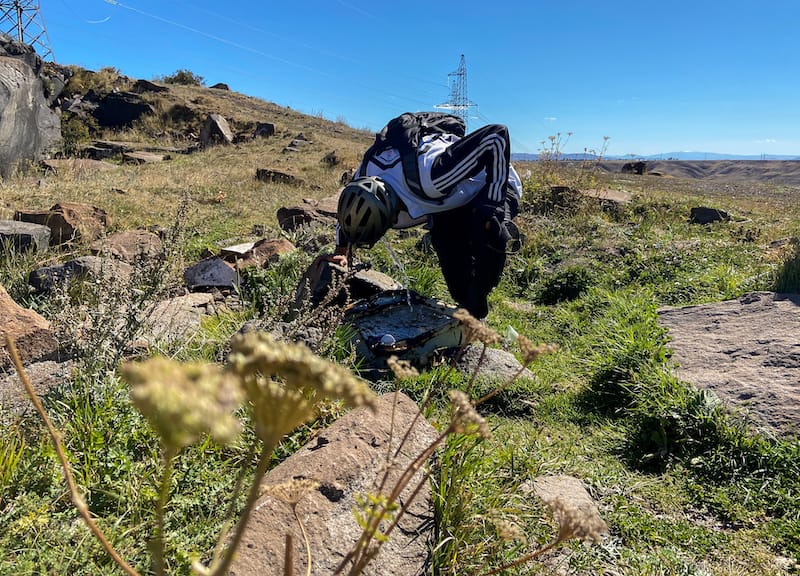 Stop 2: Nadya's Lake
After getting a deep dive into ancient Armenian history, we ventured off to a small lake called Nadya's Lake.
It was crystal clear despite its small size, and again, offered insane views over the landscapes! It was surrounded by rocks and trees and was impeccably clean (as I find most of Shirak).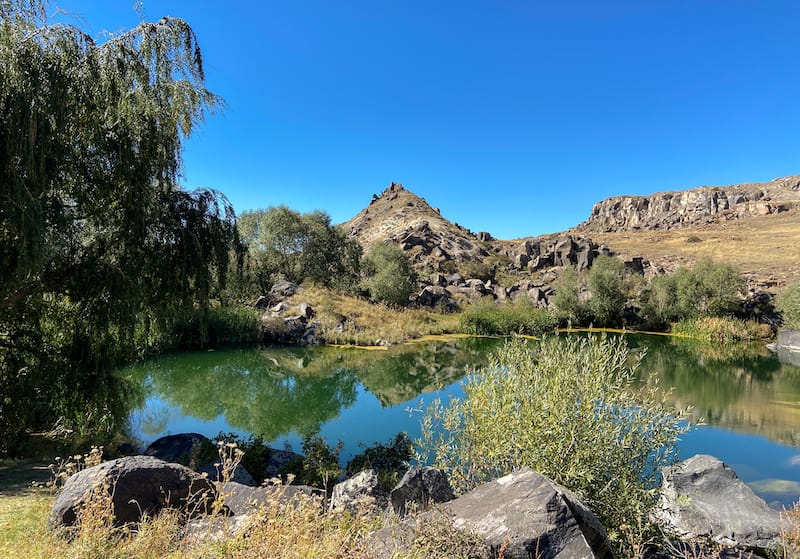 Close by, we also found another small pond that was also extremely clear and beautiful! It was so clean and clear that we could even see frogs swimming inside of the cold lake.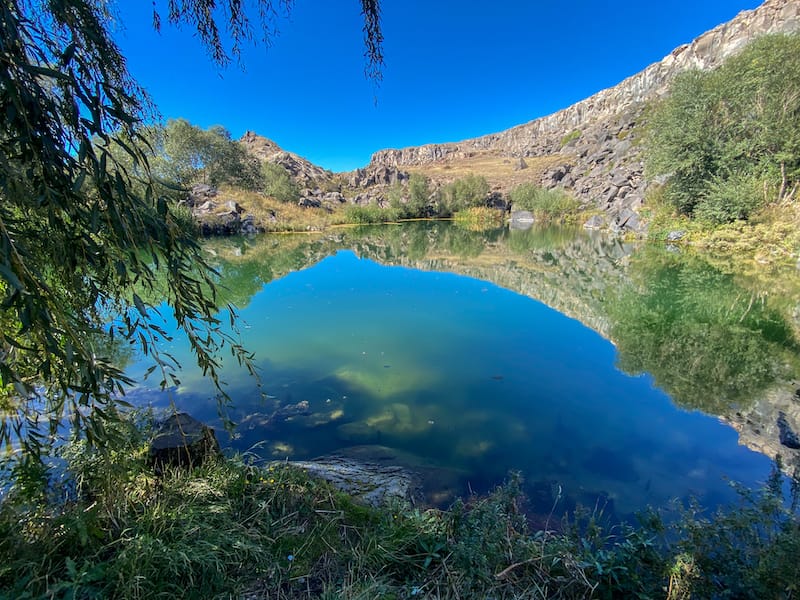 Stop 3: On the way to Marmashen
From there, we made our way to the most well-known sight on our journey, Marmashen Monastery (definitely one of Armenia's most famous monasteries and attractions).
However, we did have to be a bit careful and even guide our bikes at one point over some white hills and rocks. This led us to the main highway that takes you to Marmashen.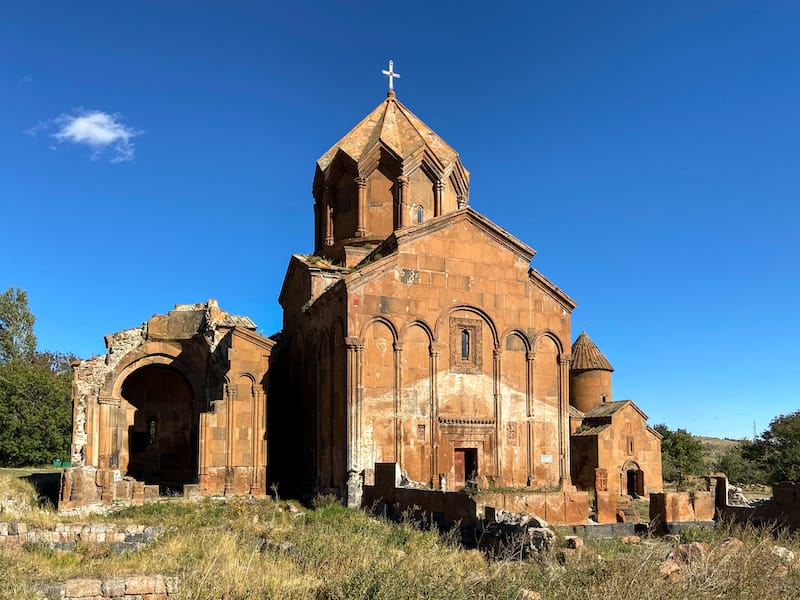 At Marmashen, we had plenty of time to explore and recover from our journey. As we entered the complex, we got to photograph the church in and out and bike in the areas surrounding it.
We also moved away from the structures toward the beautiful Akhuryan River which is close by. To be honest, this was definitely one of the highlights of the entire trip!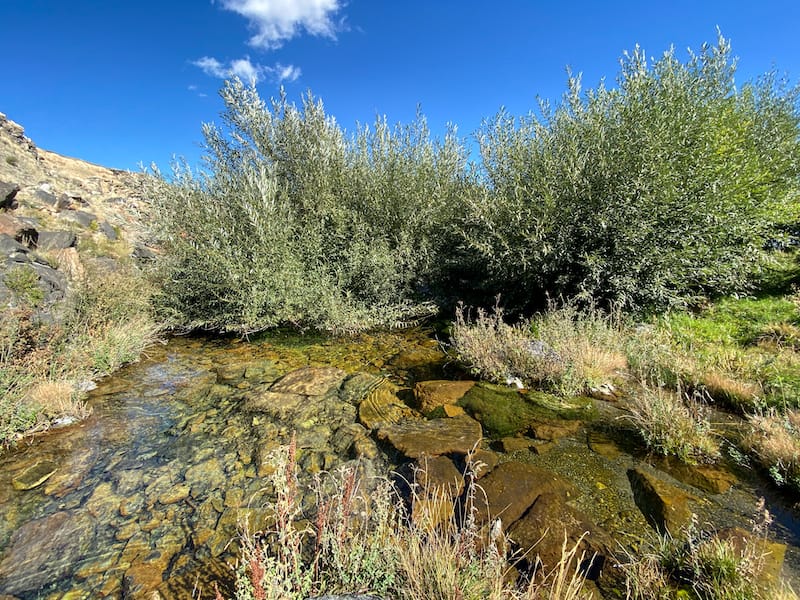 I have seen this river a lot but there was truly something magical about it that day under the open blue skies and with a crew of people eager to see more of Shirak like I was.
We took some time to relax, eat sweets that Mamikon had brought along for the journey, and hydrate in a pulpulak located nearby that was featured in an old Armenian movie!
Just as I thought the day was nearly done with cool sights, we ventured to a village where we were taken into a cultural center that had nearly collapsed after the 1988 earthquake but still had a painting by Minas inside!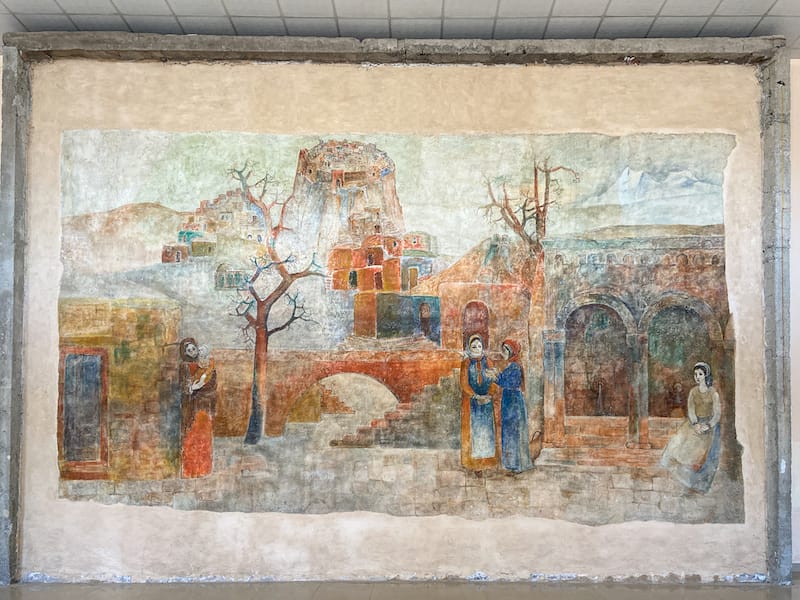 The wall that the painting was on was the only wall to survive. The villagers wanted to preserve the masterpiece, so they created a DIY roof and later built a cultural center (and school) around the famous artwork.
The day wrapped up beautifully and I really found myself falling more and more in love with Shirak from the tour we took that day. You will take the same route back to Gyumri and get to see the sights all over again and take them in one more time before your trip is over.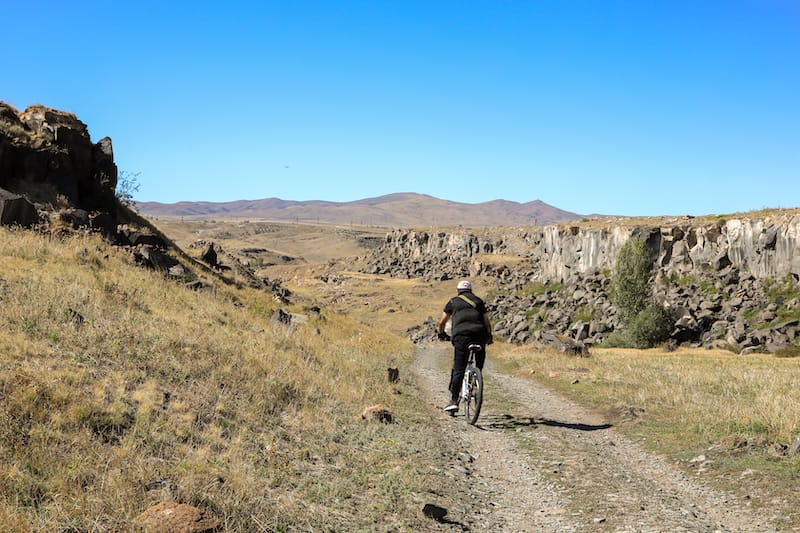 Tour 2
I did not have a chance to do the second route of the tour but I definitely am planning to head back in spring and complete it!
The second tour takes you along the Gyumri-Lernut Trail which is a 66-kilometer trail that guides you to Lernat village. Once there, you will see the epic landscapes where 150 people call the slopes of Aragats home.
The trail's highest point is 2,000 meters high and you will get to see Jajur railway station there. In addition, other highlights of the trip are a Soviet bunker that connects many tunnels winding underground (served as bomb shelters), Hatsik village, and Tsak Kar (an egg-shaped monument that has been considered sacred since Pagan times).
Booking Details
Tour Availability: 7 days a week from 8am-9pm
Reservation: Please reserve 24 hours prior
Duration: 2-2.5 hours
Languages: Armenian, Russian, English
Seasonality: April-November
Maximum group size: 7 (minimum is 2 people and ideal size is 5 people)
Meeting Point: Gyumri's Independence Square area
You can book your tour with Mamikon Varderesyan at +374 94 83 39 94 or via Facebook. Contact us if you'd like an email address to contact them that way.
What to Bring + Expectations
I found this trip to be of medium-level difficulty for the average person. Some of the places were tougher than others as I had to carry my bike along rougher surfaces.
Here are a few things I recommend bringing along for the journey:
Hat
Sunscreen (no shade)
Water bottle (you can fill it up at pulpulaks along the way)
Sunglasses
Lots of sleep the night before!
It's medium difficulty and you may need to carry the bike in some of the places. Also, be ready to learn! I was shocked at how educational the tour was along with how adrenaline-inducing it was!
**This article was produced with the support of My Armenia, a program funded by the United States Agency for International Development (USAID) and implemented by the Smithsonian Institution. The contents are the sole responsibility of the authors and do not necessarily reflect the views of USAID, the Smithsonian Institution, or the United States Government.