There are many stunning villages in Armenia but few have as much recognition in their name the way Tatev does. Tatev Monastery is one of the top sights in Armenia and attractions thousands of visitors annually.
When the Wings of Tatev was opened in 2010, the world's longest cable car made Tatev Monastery even more accessible and the village slowly developed itself to accommodate the additional influx of tourists that followed.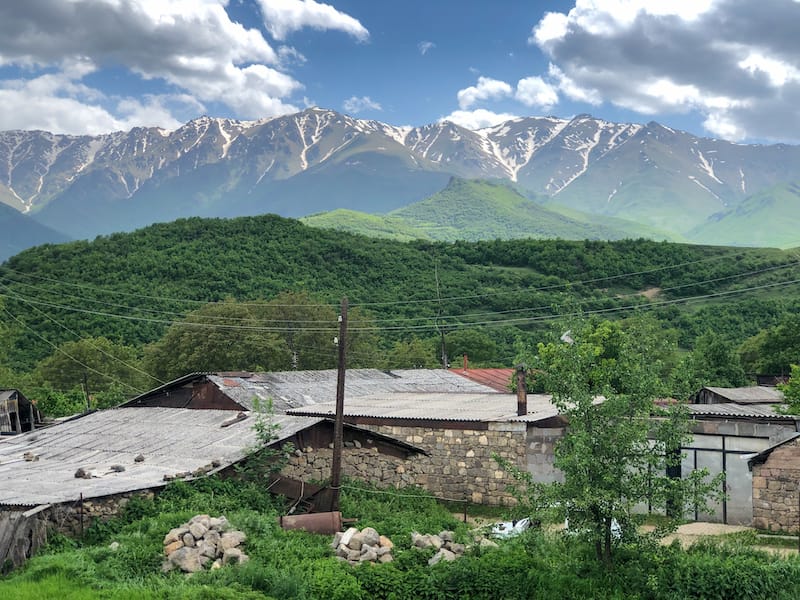 One of the most notable ways the village of Tatev developed itself was by the slew of guesthouses that opened thereafter. And, one of the most iconic guesthouses in Tatev that eventually opened was the Old Tatev B&B.
About Old Tatev Bed & Breakfast
Old Tatev B&B is located in the center of Tatev village, a quaint place with around 500 residents. It was the brainchild of Vagharshak Mkrtchyan, a local entrepreneur.
When we arrived at the Old Tatev B&B, one of the first things to capture our attention was the garden and terrace. It was massive! It made me even say to Aram how it was the ideal workplace for being inspired while writing about the local area.
Nevertheless, at Old Tatev, you will find free wifi, a shared lounge as well as a terrace and garden.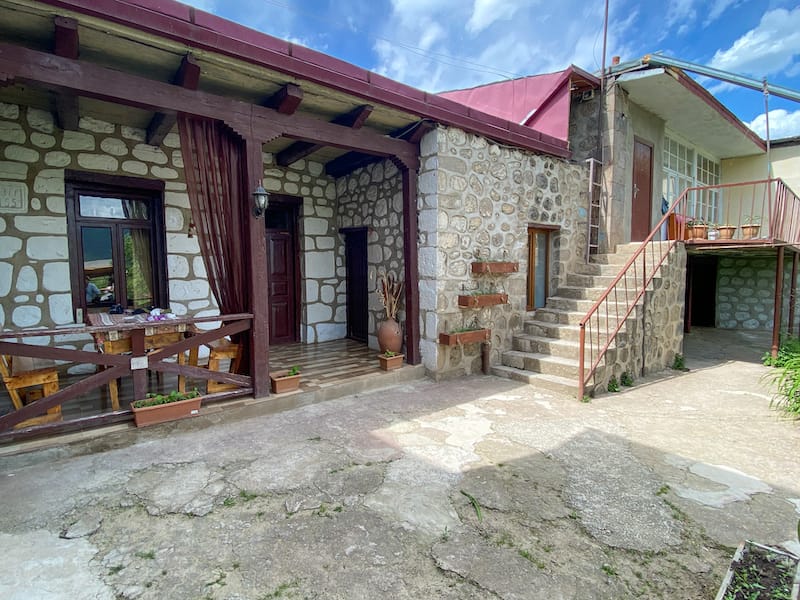 There are currently a few room options on-site. You will find a standard quadruple room that has 2 single beds and 1 extra-large double bed. You will also find a standard double room as well as a large twin room. All are cozy, clean, and have a lot of personality in their decor.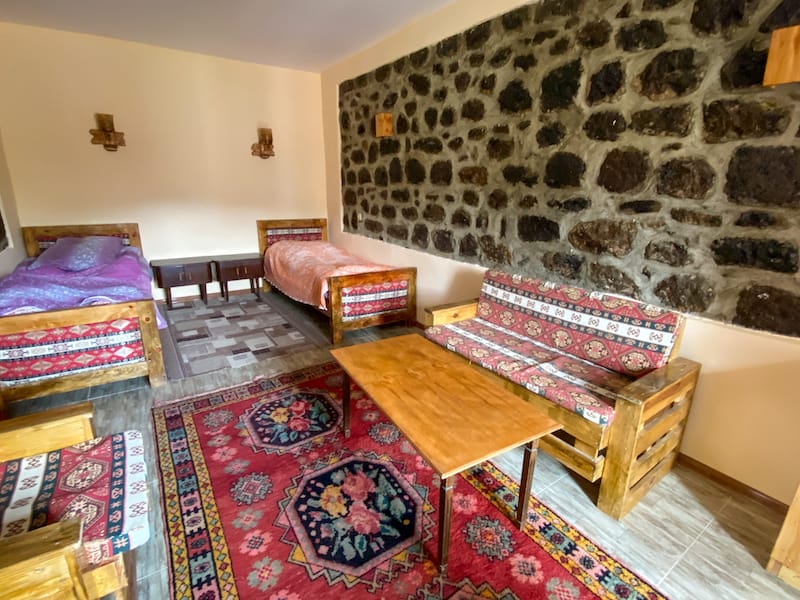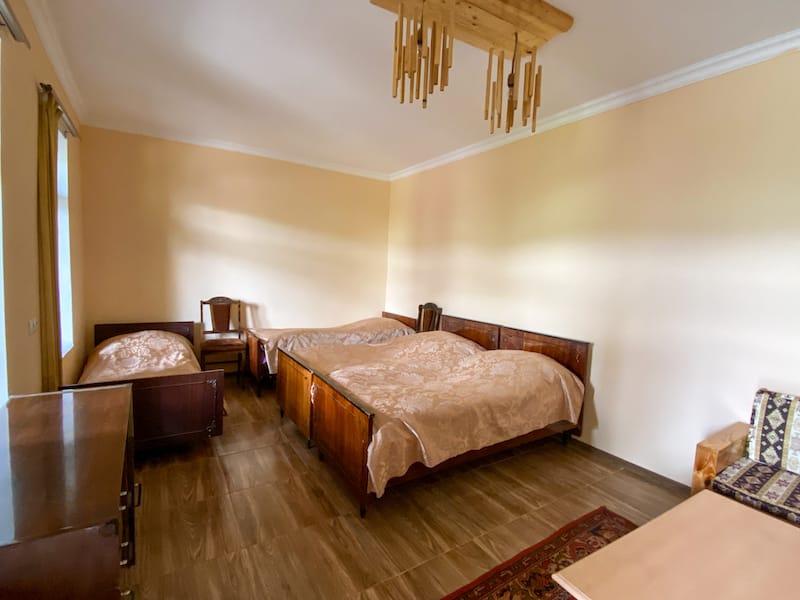 Some of the things you will find at Old Tatev B&B are BBQ facilities, a shared kitchen, several tour options, breakfast in the room, and more. There is also free parking for those traveling to Tatev from Yerevan by car.
During the winters, you will have heating and all rooms are non-smoking and soundproof. In addition, they are currently expanding and building even more rooms (and the views are enviable)!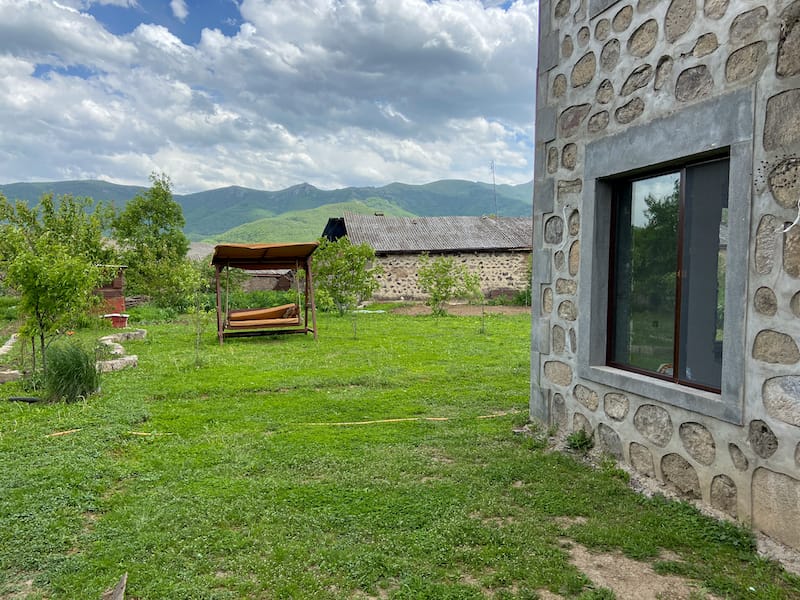 Solar Panels
In collaboration with People in Need Armenia, Vagharshak has chosen to make the guesthouse even more environmentally friendly and has installed solar panels.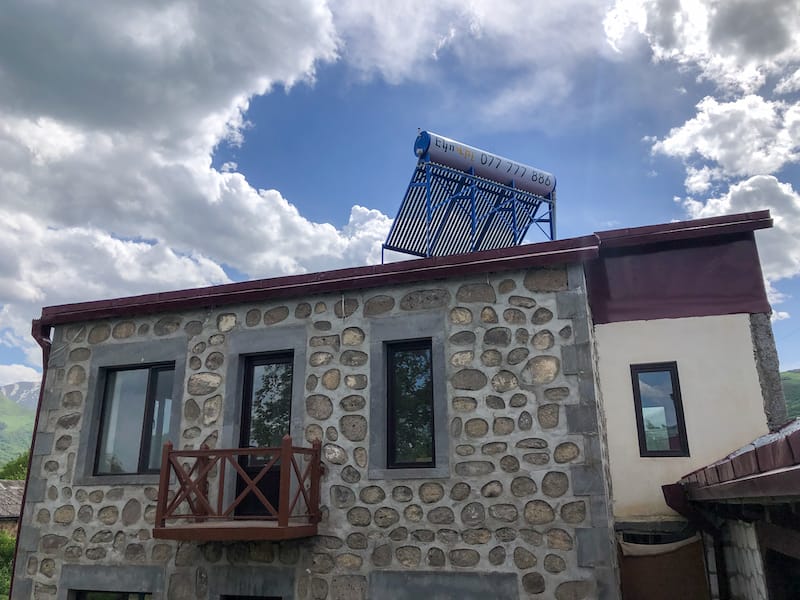 We love staying at places that do their best to be conscious of the environment and take advantage of the natural elements and features of the area (in this case, SUNSHINE)!
Old Tatev B&B truly is a magnificent place to call home for a day (or more) when you're visiting gorgeous Tatev village. There are many activities in the surrounding area that will make you grateful to opt for a base at Tatev village while exploring this part of Syunik!
>> Click here to book a stay at Old Tatev B&B
*This article was produced with the financial support of the European Union. Its contents are the sole responsibility of Absolute Armenia and People in Need and do not necessarily reflect the views of the European Union.
**The Legends Trail was created by People in Need representative office in Armenia in the frame of "EU4Tourism: Outdoor adventures on the historic trail in Syunik" project funded by the European Union.