There are many historical sights in Armenia that get a lot of attention but a lot of times, travelers don't go beyond the attraction. This is a guide of things to do in Tatev village – beyond the famous monastery.
If you tell someone you're visiting Tatev in Armenia, they will automatically assume you're off to visit the Syunik monastery. However, Tatev is also a village with around 500 people living in it… and with plenty to do!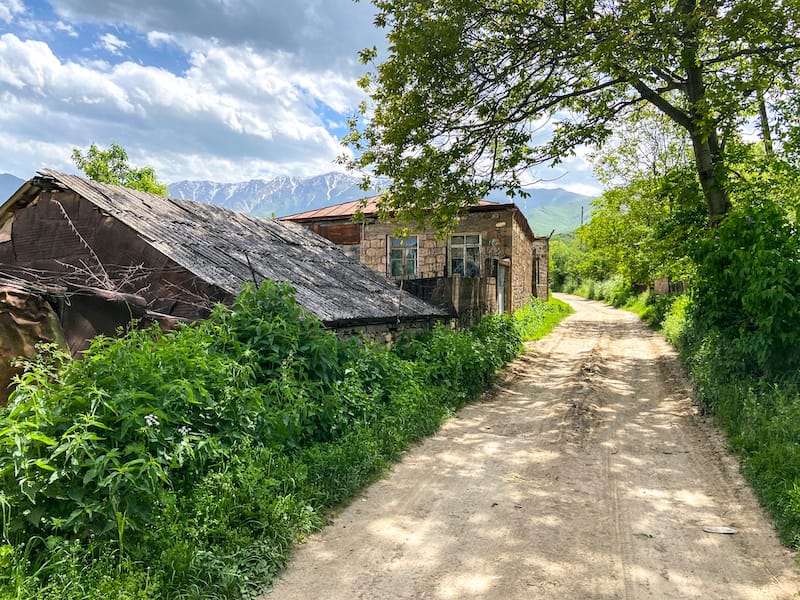 This is a guide of what to do in Tatev apart from just seeing Tatev Monastery. Don't get us wrong, the monastery is fantastic and worth a visit… but the village is a great overnight destination and worth a trip to, as well!
Have you visited Tatev? Let us know your favorite things to do there in the comments!
>> Check here for tickets and operation hours.
Best Things to Do in Tatev
1. Tanzatap Wildlife Watchpoint
One of our newest favorites in and around Tatev village is the Tanzatap Wildlife Watchpoint. An initiative started by Ashot Arshakyan, a Caucasian Leopard conservationist and expert with the World Wildlife Fund, it truly is an unforgettable experience while visiting Tatev!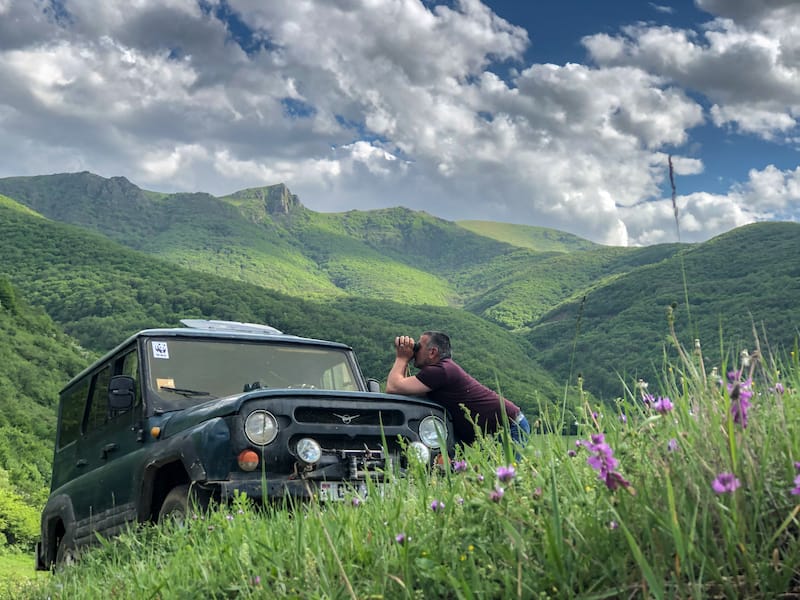 The wildlife watchpoint can be experienced by booking a tour with Ashot directly and it will take you out to a remote wilderness area where there is a watchtower where you can look for birds, bezoar goats, porcupine, lynx, deer, and more.
He will offer guests binoculars and transportation with an off-roading vehicle to and from the watchpoint and will guide you through spotting the local wildlife.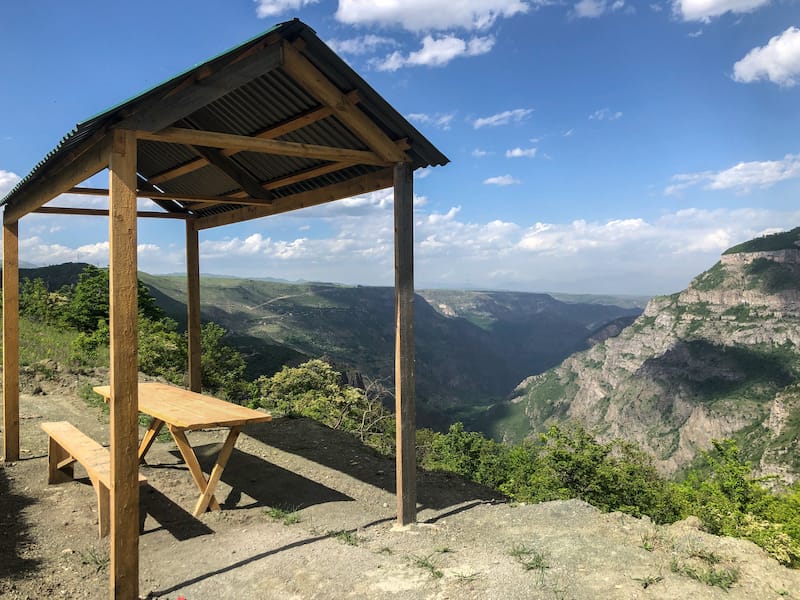 This truly is one of the most incredible experiences in Tatev and I highly recommend you book a trip to the Tanzatap Wildlife Watchpoint when visiting! To book – call +374 077 570494.
2. Legends Trail Hiking
Another exciting thing to do in Tatev is to go hiking!
Luckily, one of the coolest trails in the Caucasus and Eurasia goes directly through Tatev village, making it a fantastic place for a bit of hiking and nature therapy! The trail is the Legends Trail.
The Tatev to Khustup segment starts in this area and it is an ideal place to pick up that leg of the journey if you're not keen on completing the entire trail from Khndzoresk on.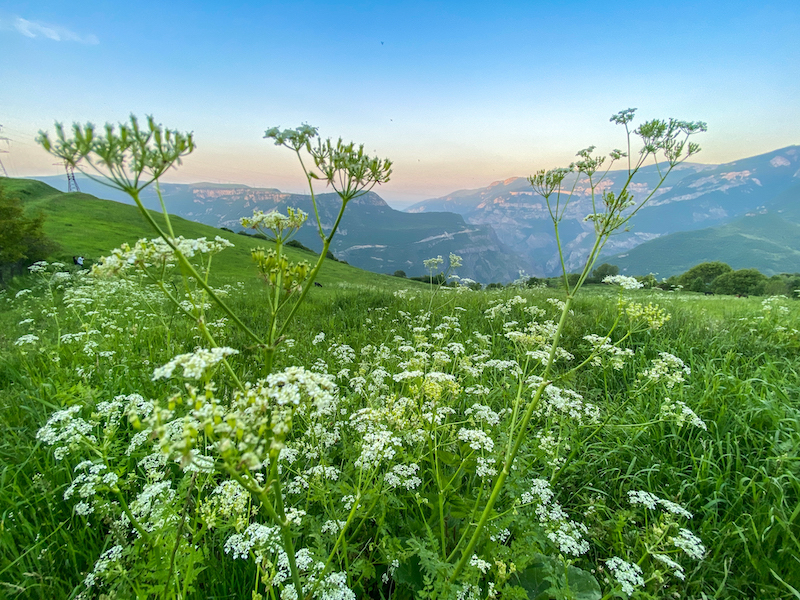 This part of the trail has an additional ten segments and the first will take you from Tatev Monastery to Tandzaver. This is considered to be a fairly easy route and if you decide to complete the rest of the segment all the way to Khustup, you will need around a week (give or take a few days). It is about 80 kilometers in distance.
Nevertheless, hiking in Tatev is one of the best things to do in the Syunik village!
3. Grab a Local Beer
One of the coolest things to do in Tatev is to grab a local beer! We had the chance to visit Derenik Harutyunyan, a local man, and enjoy some of his homemade Tatev beer.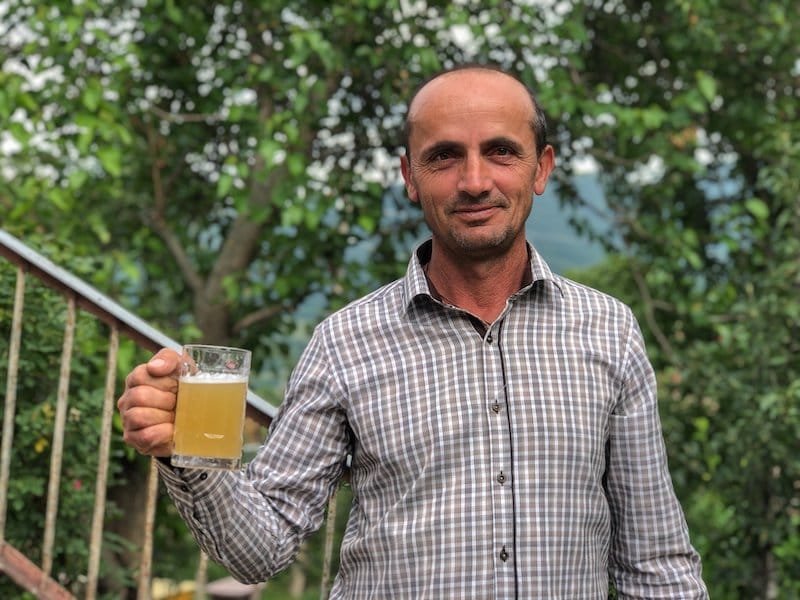 He is also a science teacher at the school but decided to turn his passion for beer into a hobby and eventually… a business! He has been producing the tasty stuff for around five years.
His small-batch 'Tatev Beer' is produced in his home and he has started converting the first floor of his home into a mini brewery where he uses local ingredients to create refreshingly delicious beer!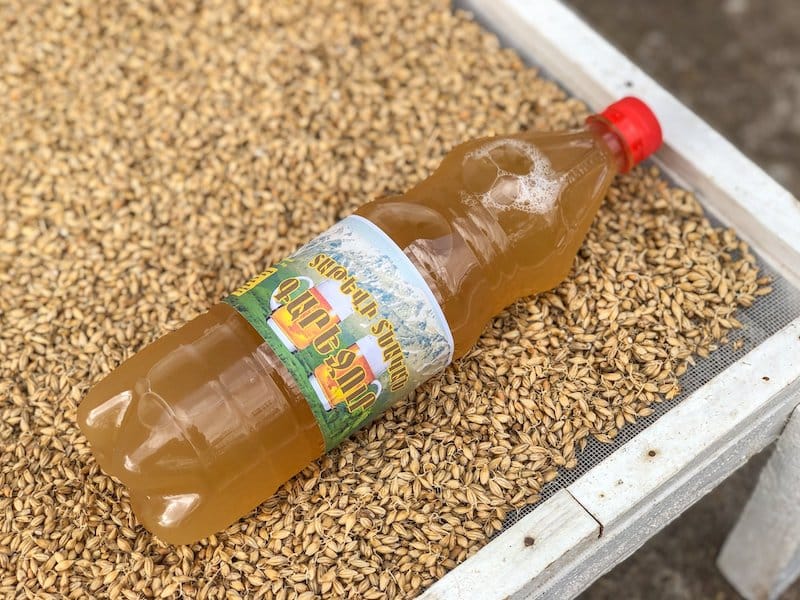 Let us know if you're interested in stopping by and we will help arrange a meeting!
4. Tatev Tea and Chat Room
If you're looking to socialize a bit and meet some locals, my friend Alina Gevorgyan started the Tatev Tea and Chat Room in 2020 for the local kids and teenagers and it has developed into a cultural hub of sorts!
Alina realized that a social area was missing from Tatev village and took matters into her own hands.
She now has transformed a room in a local building into a small cultural center where you will find kids hanging out, socializing, and learning new skills from the resources inside.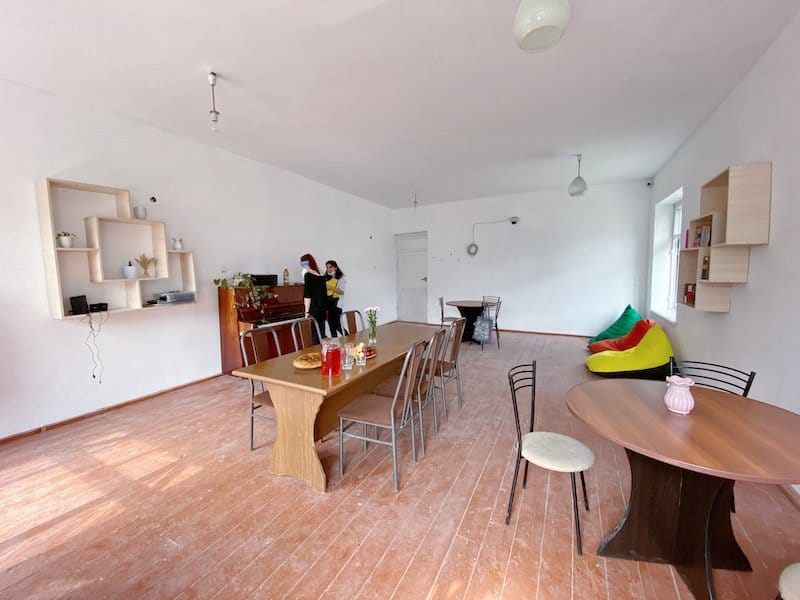 They also organize hikes and activities around the community. Follow their Facebook page to find out more and how you can visit!
5. St. Minas Church
Many people do not realize that there is another old and beautiful church in Tatev beyond the well-known monastery! But, there is and it is called St. Minas Church.
This 17th-century church is situated inside of the village and can be seen if you navigate your way to it on foot or by car.
One of the most interesting things about the church is that during the Soviet times, it was transformed into a warehouse. You can even see the painted numbers for the parking spots still on the church today.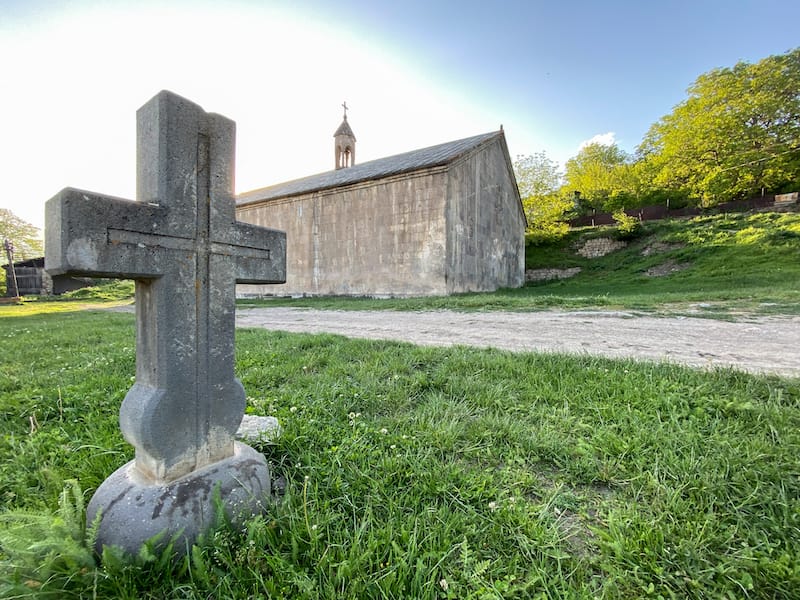 Once the Soviet Union collapsed, the church immediately resumed its initial purpose, and the key to the church was given to a local woman named Laura. She is now the keeper of its key and she was kind enough to grant us access to its interior!
If you're interested in history, definitely make a stop at St. Minas!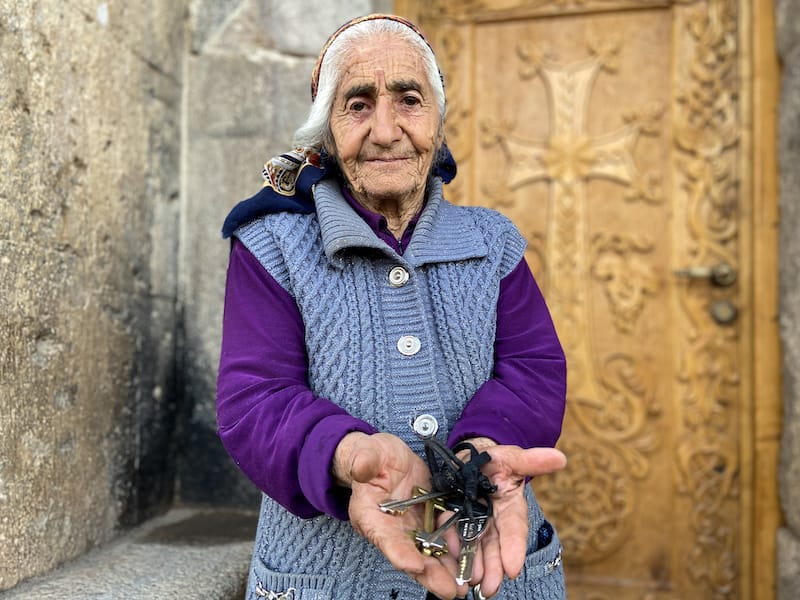 6. Old Halidzor Hotel and Restaurant
Okay, so this place is not technically in Tatev village but it is close enough and is an exceptional place to visit for an authentic Syunik dinner!
The Old Halidzor Hotel and Restaurant has on-site accommodation but also serves up some of the tastiest food in the region.
If you're looking to taste some regional food and sit with an epic view while you eat it, be sure to head there and order the tanapur, King's Slippers, and khashil. All were absolutely delicious and the food experience was so memorable!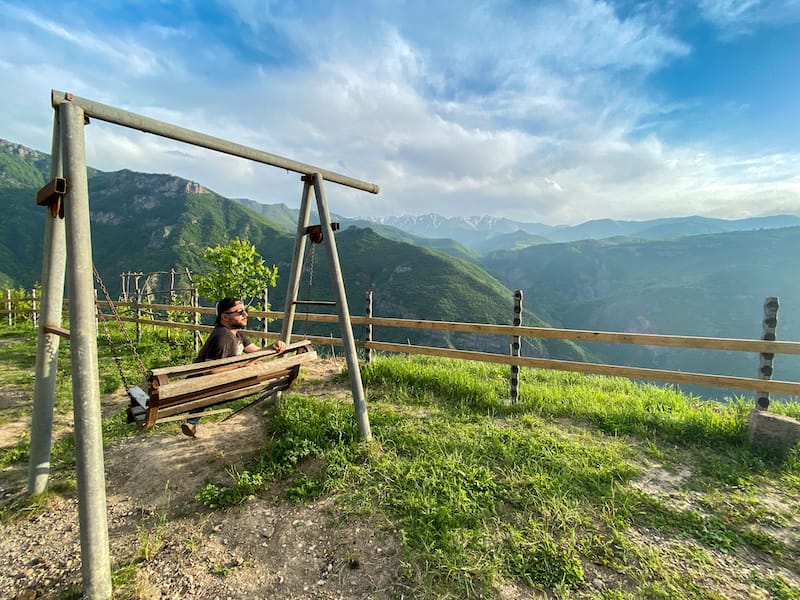 While Old Halidzor is not in Tatev village, it is close by – only 10 kilometers away (17 minutes by car). The views are simply stellar!
The Restaurant is open daily from 9 am to 11 pm.
Where to Stay in Tatev
Tatev is brimming with guesthouses, of course. When the Wings of Tatev opened in 2010, it generated a slew of new guesthouse businesses in the village.
We have two fantastic recommendations while there – Old Tatev Guesthouse and Gevorgyan's Guesthouse. Do be sure to book ahead during the high season to ensure availability!
Old Tatev Guesthouse
Old Tatev Guesthouse is a beautiful and rustic stay in the heart of Tatev village. It is still undergoing renovations that include some new rooms but there are rooms ready to host guests available now.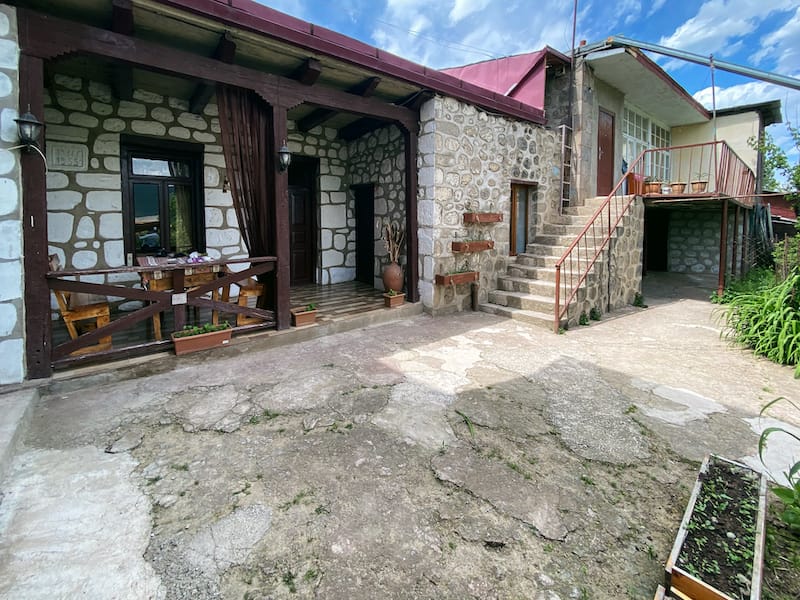 The guesthouse offers some of the most beautiful views over the local landscapes and there is a spacious garden throughout that allows you to unwind and get in touch with nature.
>> Click here for rates and availability
Gevorgyan's Guesthouse
Another favorite guesthouse of ours is Gevorgyan's Guesthouse – one she runs with her family. The guesthouse offers multiple rooms and a spacious bathroom with breakfast and delightfully inspiring views.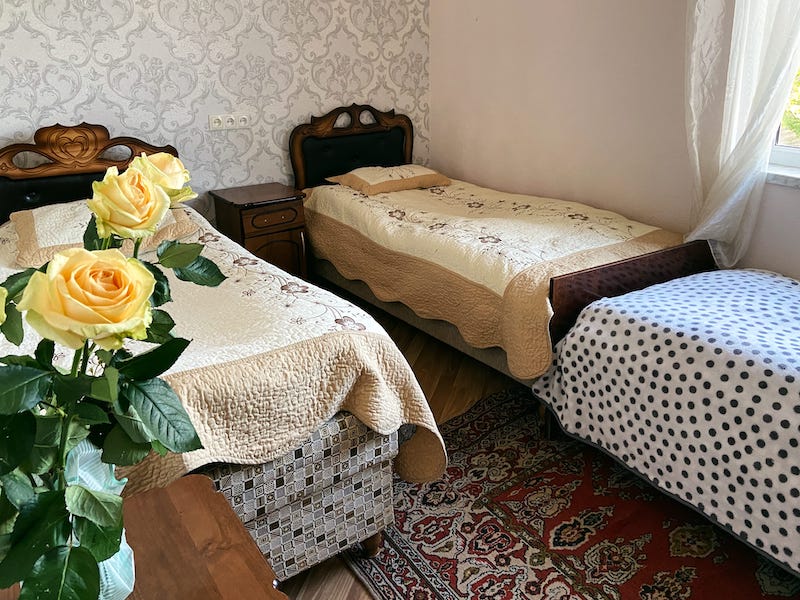 If you're interested to stay at Gevorgyan's, please call +37493650618 to reserve or send us a message to get the email address.
How to Get to Tatev
If you're looking for how to get to Tatev, we have an entire article about it! Click here to see how to get from Yerevan to Tatev.
Places to Visit Near Tatev
If you're looking for some other things to do in Tatev and its surrounding area, feel free to check out our other articles below:
Have you visited Tatev and explored beyond the monastery? Let us know your top tips in the comments below! Thanks!
*This article was produced with the financial support of the European Union. Its contents are the sole responsibility of Absolute Armenia and People in Need and do not necessarily reflect the views of the European Union.
**The Legends Trail was created by People in Need representative office in Armenia in the frame of "EU4Tourism: Outdoor adventures on the historic trail in Syunik" project funded by the European Union.