Perhaps no place in Armenia is quite as jaw-dropping as Hin Khot. This guide details how to visit Hin Khot, what to expect, and a bit of its history.
We visited Hin Khot as part of the Legends Trail with People in Need Armenia.  But, of course, you can visit independently and see this beauty with your own eyes and at your own pace (you seriously should hike the Legends Trail though)!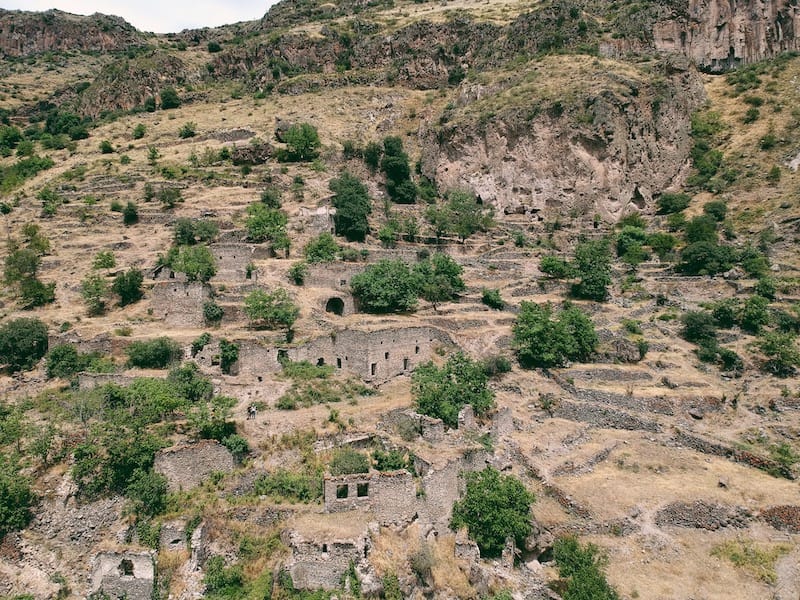 We still wonder and ask ourselves the question about how a tiny country like Armenia can have so many astoundingly beautiful and interesting places to visit. 
That is part of the reason why we started this site!  We want to share not only the popular places in Armenia with the world but also those lesser-known gems that should have their place on the map.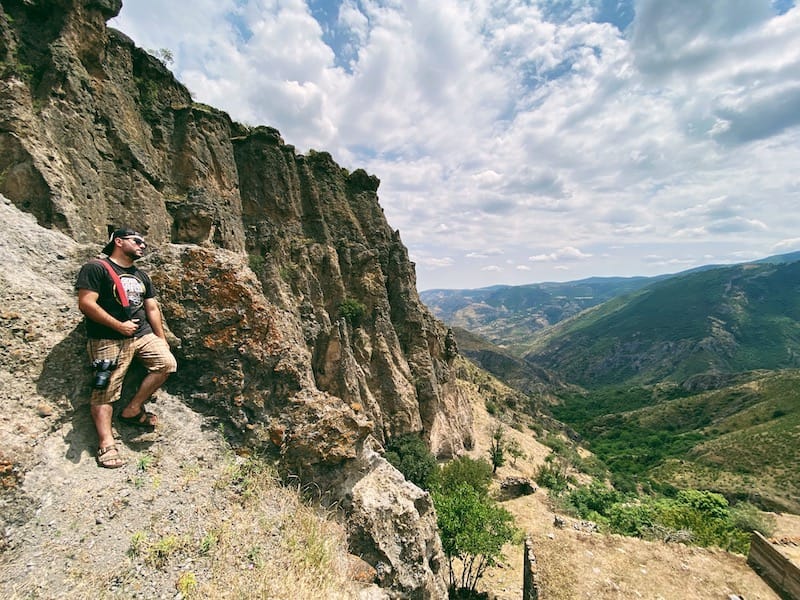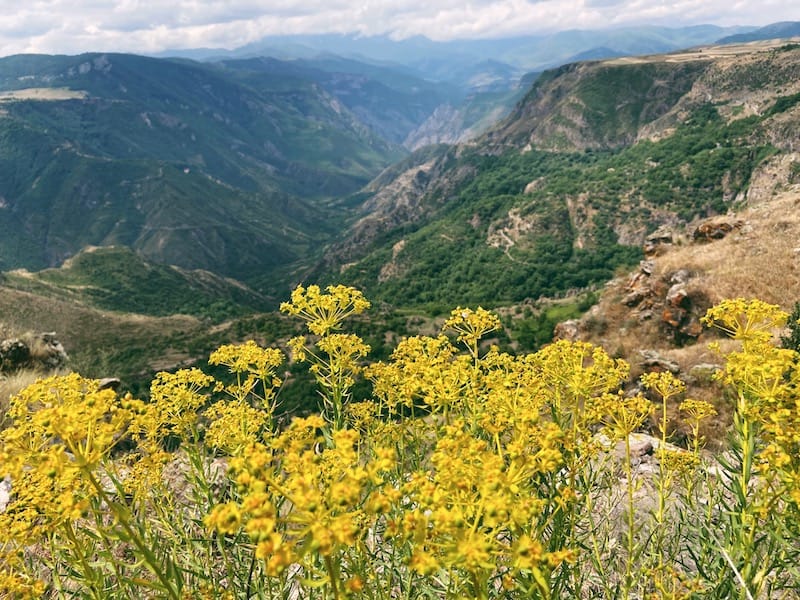 The Syunik region has a special place in our hearts and we were so keen to discover as much of it as we could on our July trip to the southernmost province in Armenia. 
Syunik holds so many secrets and has so many stories to tell and we were positive we would leave knowing some of them (and yearning to travel back for more)!
We had the opportunity to discover Goris city, Ttenut Eco Camp, and Shahnazar Adventure Camp and then we had an offer to visit the Armenian 'Machu Picchu', Hin Khot. When offered this, we didn't really know what to think as we don't love when places are compared.
We just assumed it was some small abandoned village that wouldn't be overly impressive… because, let's face it.  No one really talks about this place.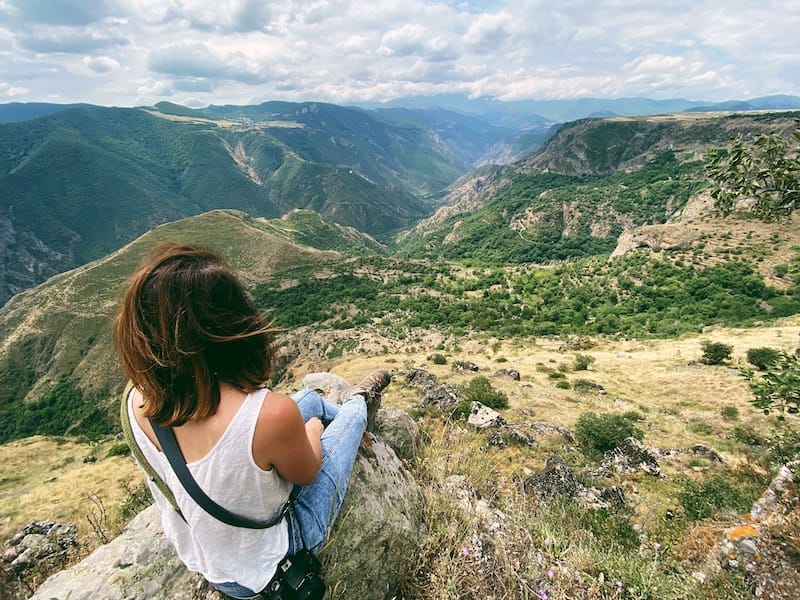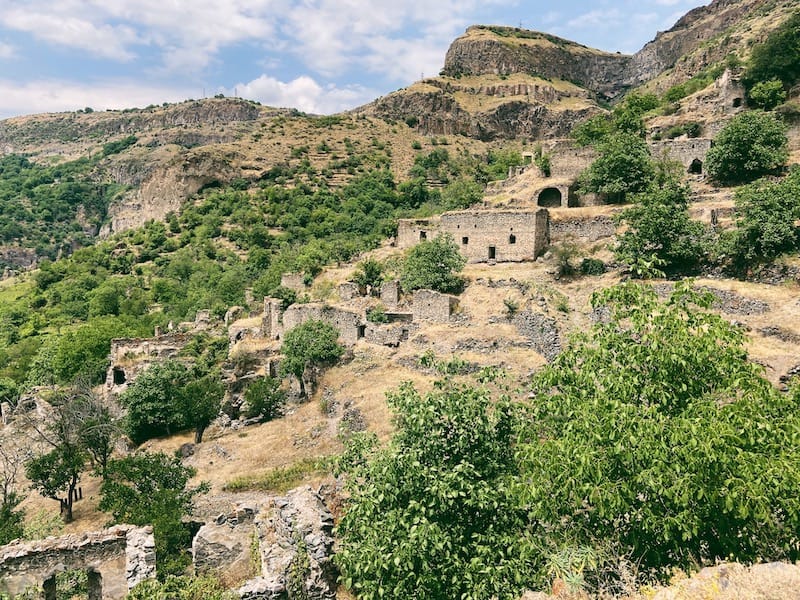 We had our trip planned to Hin Khot and we are still completely mind blown today.  How does a place like this exist and people don't really know about it? 
Out of all the cool things to do in Armenia (and trust me, there are many places to see), this definitely is one of the coolest.
This guide is a short recap of our visit and explains how to visit Hin Khot, where to stay nearby, and the history of this abandoned Syunik village.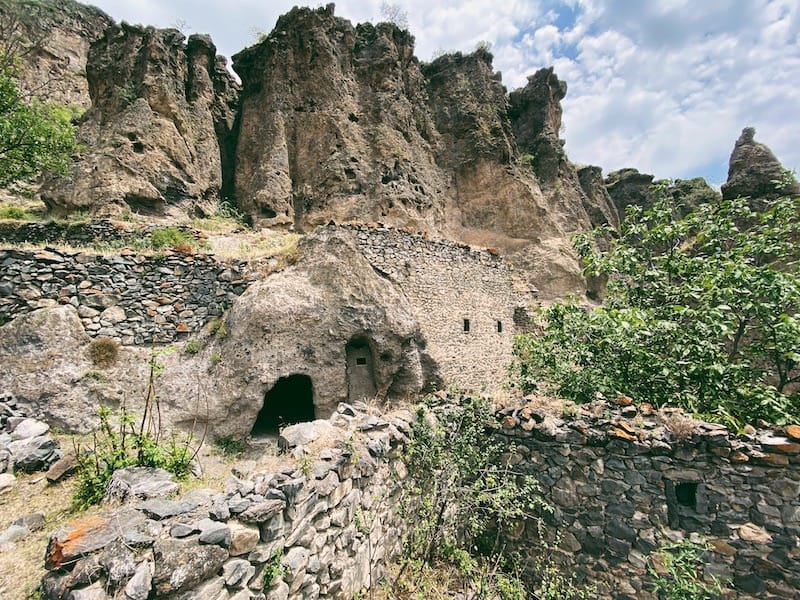 History of Hin Khot (Հին Խոտ)
There is not much information about the date of the foundation of Hin Khot, but it's an ancient settlement that ended up abandoned.
There have been 3000 years old ancient graves and remains discovered in the Hin Khot area and that leads us to believe that Hin Khot was first inhabited around the 2nd century BC.
Hin Khot was given to Tatev Monastery in 1205 by the son of Khashbak Lord (or Ishkhan, which is an Armenian royal title) It was later returned in 1275.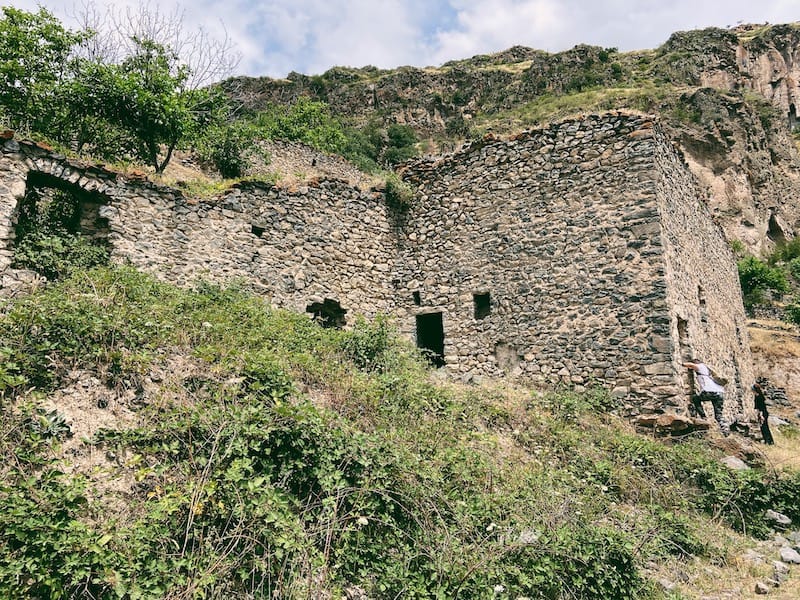 People began living there inside caves throughout the centuries to follow. The people living in the village lived there all the way until the 1970s when the village in the gorge was left abandoned and the residents moved and created a new place up on the hill called 'Khot'.
There were several reasons that people fled the village for the 'new' one.  There were small earthquakes, difficulties bringing electricity to the village (it didn't receive it until the mid-20th-century), and troubled communication with other parts of the region because the road to the village was rocky and treacherous.
Hin Khot actually translates to "Old Grass'. We will update here if we get more details on that name in the future!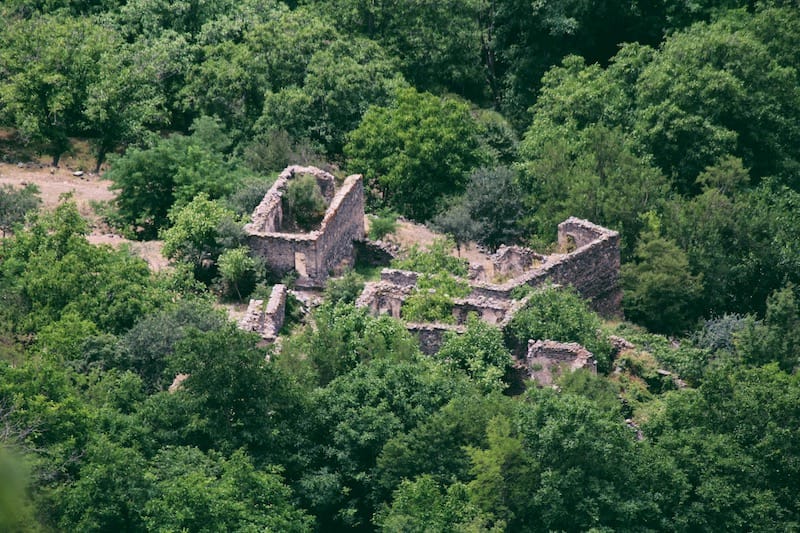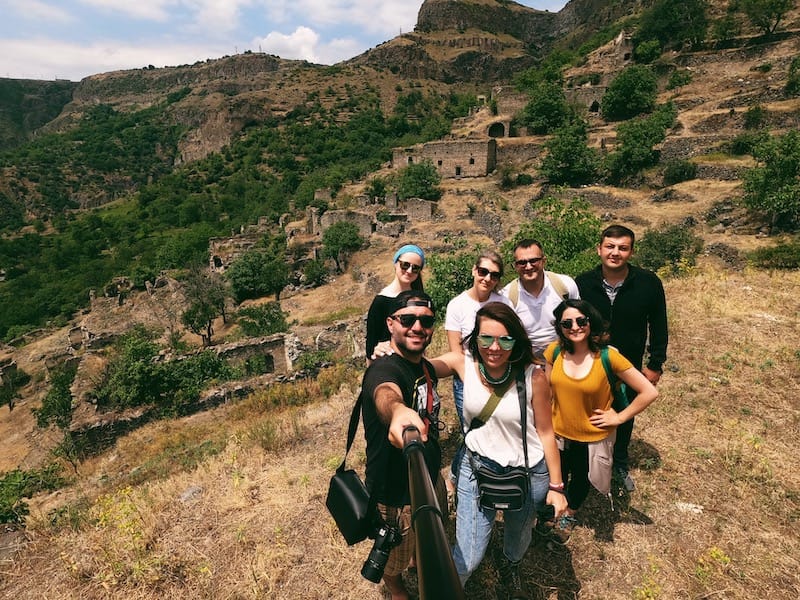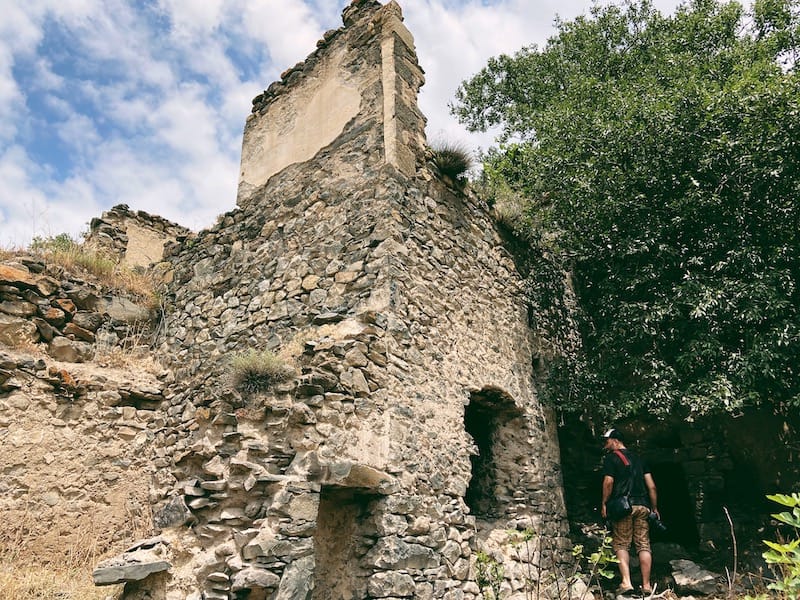 Similar to Khndzoresk, one of the most popular villages in Syunik, the residents took part of the homes with them when they fled.  They then built their new homes with any material they could salvage from the original village.
Even though we knew a bit about the village of Khndzoresk and the people that once called it home (the now-abandoned part), we found Hin Khot a much bigger mystery as so much of it seemed puzzling and not quite all fitting together.  It left us so intrigued.
We also had a chance to visit the other abandoned villages in Syunik: Aygedzor (Maghanjugh), Old Shinuhyr or Zorashen (Koru), and Ourghunishen (Azatashen).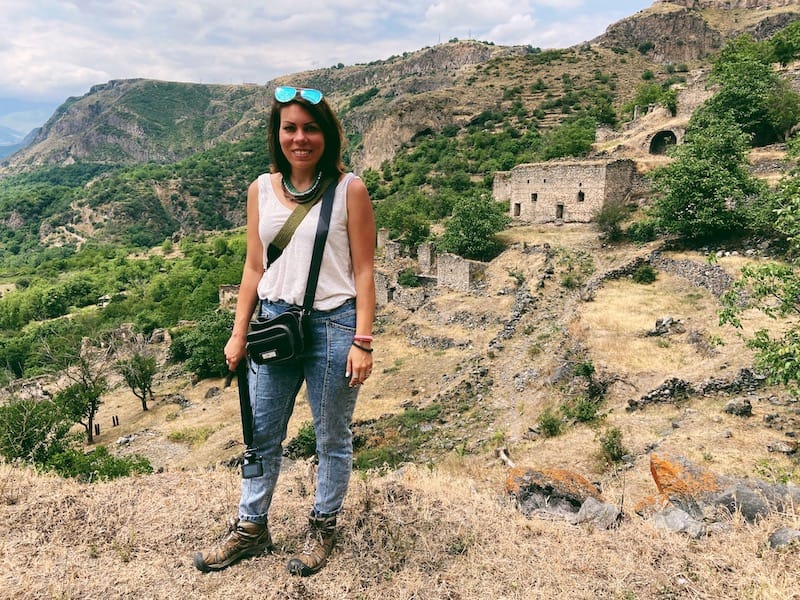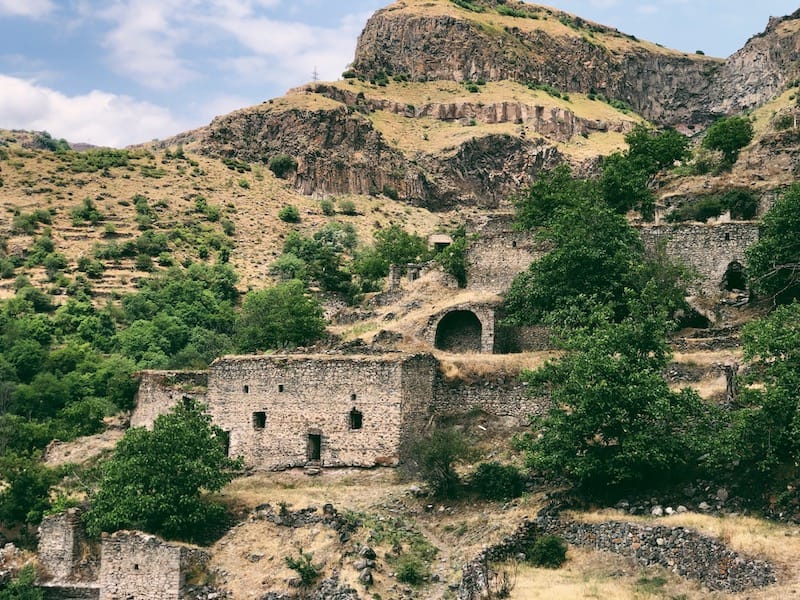 Where is Hin Khot?
Hin Khot is located on the left side of the Vorotan River and is about 1500 meters above sea level.  It is around 67 kilometers away from Kapan city (the major city in Syunik) and only 18 kilometers from Goris if you take the main highway.
How to Get to Hin Khot
Even the newer village of Khot (Խոտ) is not the 'most connected' village in Armenia.  It really is quite isolated and even though it may be a challenge to get it, it is not that expensive if you plan accordingly. 
As of writing this guide, we don't know of any tours taking travelers to Hin Khot.  You will need to get there on your own with a rental car or by public transportation.
In order to get there with public transportation, you will need to get to Goris or Kapan or you can just take a taxi straight from Yerevan if your budget permits.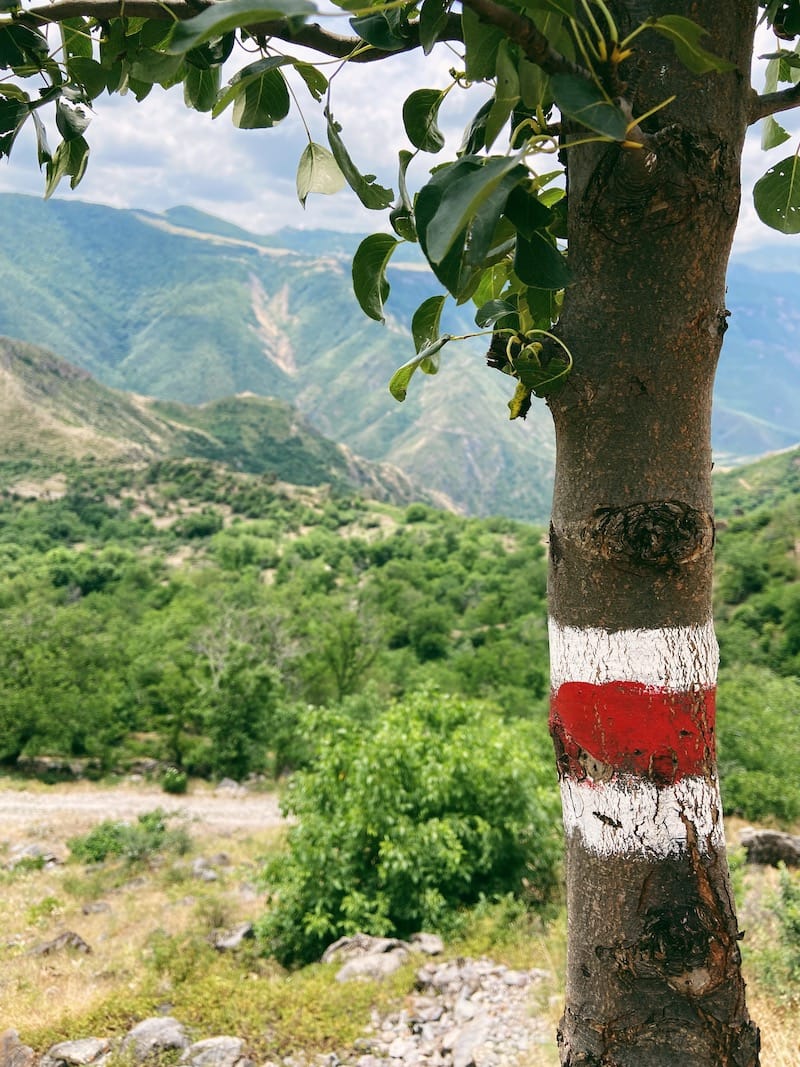 Driving into the gorge is not an easy feat as it will require an all-purpose vehicle.  But, you can walk down there with ease and it is part of the Legends Trail.  
If you are visiting Tatev Monastery, this is a wonderful destination to add to your Armenia itinerary!  It is not far at all.  
Here are some quick notes about how to get to Goris and Kapan from Yerevan (where you can then get a taxi all the way to Khot village).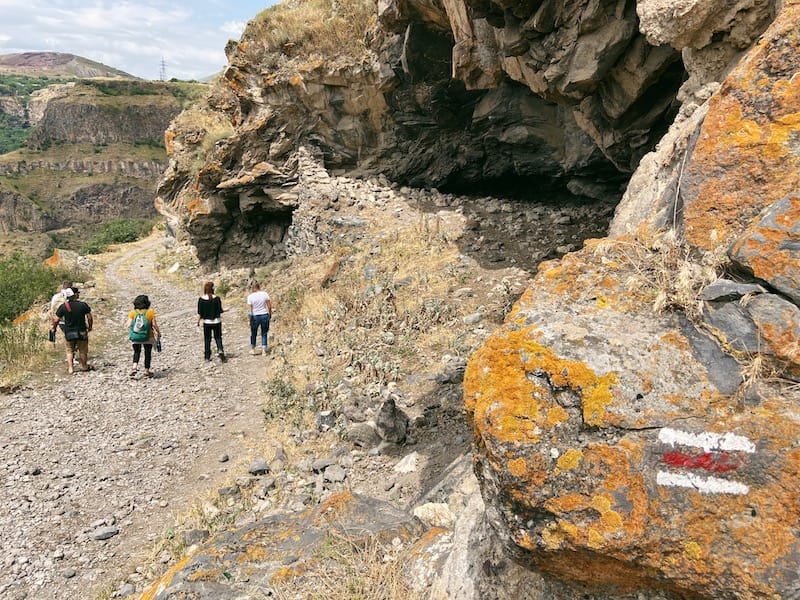 Yerevan to Goris (Գորիս)
Getting from Yerevan to Goris is pretty easy.  You can either drive there, take a taxi, or grab a marshrutka.  
A taxi from Yerevan to Goris with the GG app is about 25000 AMD (about $50) one-way. 
To get to Goris from Yerevan, you will need to go to the southern bus station in the capital city and grab a marshrutka to Goris.  This takes about 4-5 hours and costs about 2000-2500 AMD ($5).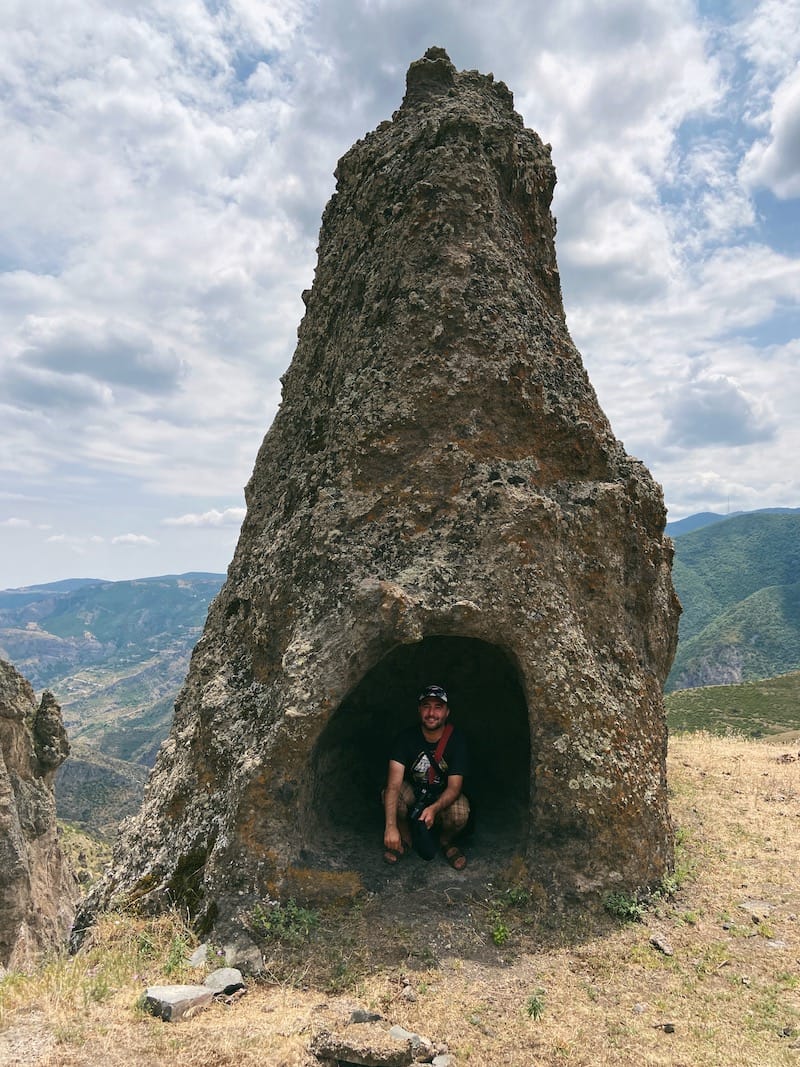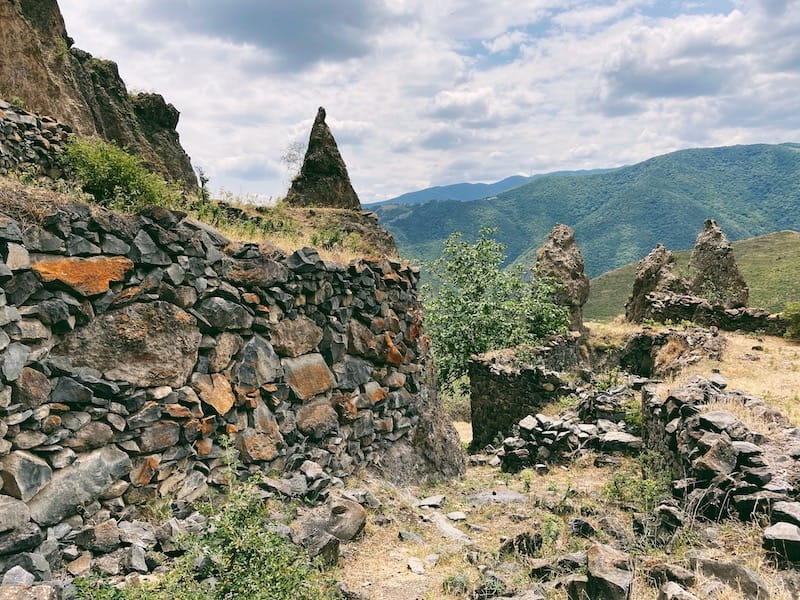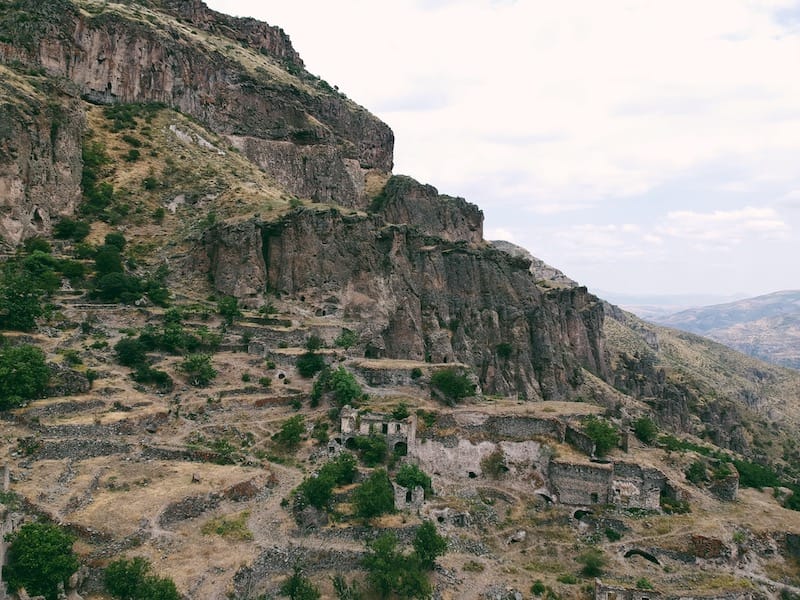 Please note that 4-5 hours is being generous.  It can take a bit longer so plan accordingly. These buses leave at 9am and 4pm daily. Please have your Yerevan accommodation double-check before you leave to ensure all is still running and on schedule.
You can also take a shared taxi to Goris which will be about 4500 AMD per person and can be about 4.5 hours in total.  
Yerevan to Kapan (Կապան)
Getting a taxi from Yerevan to Kapan is going to run you about 30000 AMD (about $60) one-way via the GG app.
Getting a bus from Yerevan to Kapan is a long process (about 7 hours or more) and you'll need to head to the northern bus station to do so.  The price is 2500 AMD (about $5) and the bus leaves daily at 8:30am. The bus number is 611 and it will stop in Yeghegnadzor, Vayk, and Goris before arriving in Kapan.
If someone has additional information or corrections on this- please let us know ASAP.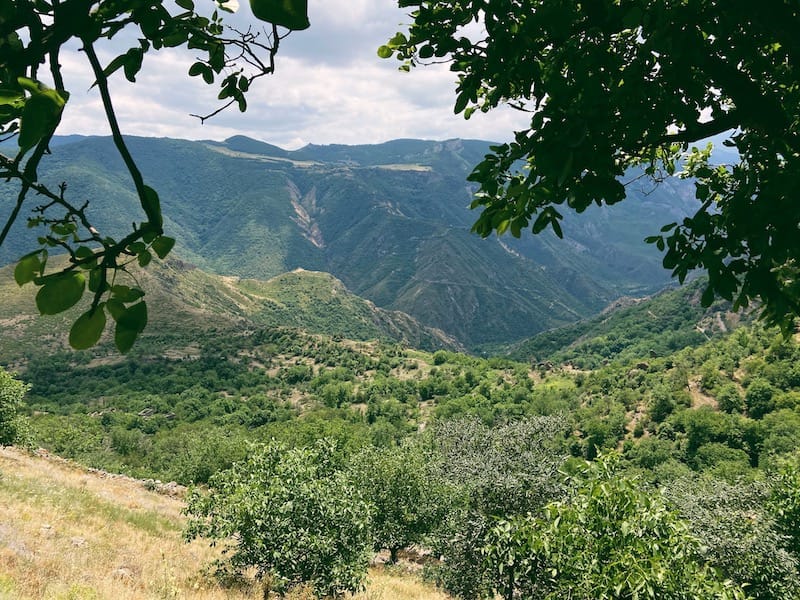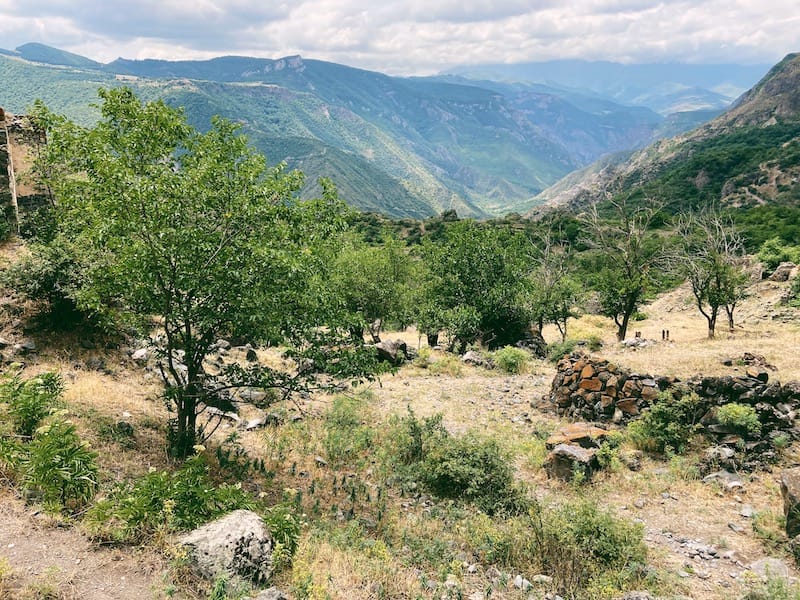 Where to Stay near Hin Khot
We recommend you stay at the places below if you're looking to stay in the area.  Please note, they are not in Khot village.  
Ttenut Eco Camp (camping in Karahunj village near Goris)
Shahnazar Adventure Camp (camping near Khndzoresk)
Gevorgyan's Bed and Breakfast (lovely guesthouse in Tatev village – call +37493650618 to reserve or send us a message to get the email address)
Hotel Mirhav (luxury living in Goris)
Have you visited Hin Khot? Share your experience and secrets about the place for other travelers!  
Please reach out to us if you have additional questions.  Once travel resumes back to normal, we will update this guide with more details and visiting tips!
** Our time in Hin Khot was part of the Legends Trail development project by the EU Delegation to Armenia and People in Need Armenia. All opinions are our own.
Pin This Hin Khot Travel Guide