The most underrated season to visit Armenia is definitely the winter.  Winter tourism in Armenia is fantastic… if you know where to go and what to do.  Skiing in Armenia is an up-and-coming activity since the country has an abundance of majestic snow-covered mountains mixed with smaller ones for novices. 
Ashotsk Ski Centre – an Epic Place for Skiing in Armenia and More
Armenia is a very mountainous country that sits very far above sea level in most parts of the land-locked nation.  One of the most underrated places in Armenia is the Armenian Highlands and the region is ideal for winter tourism, with cross-country skiing opportunities and various other winter activities.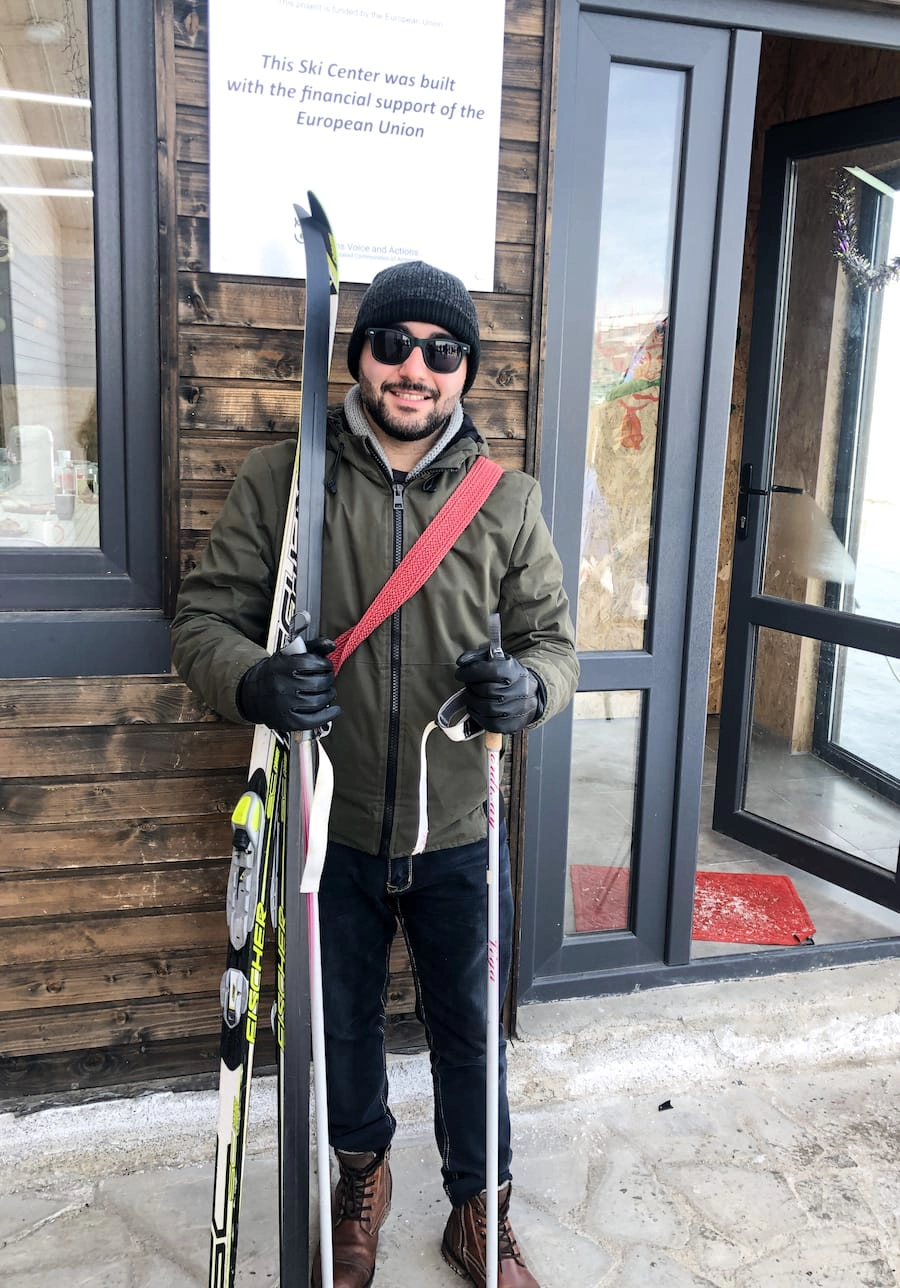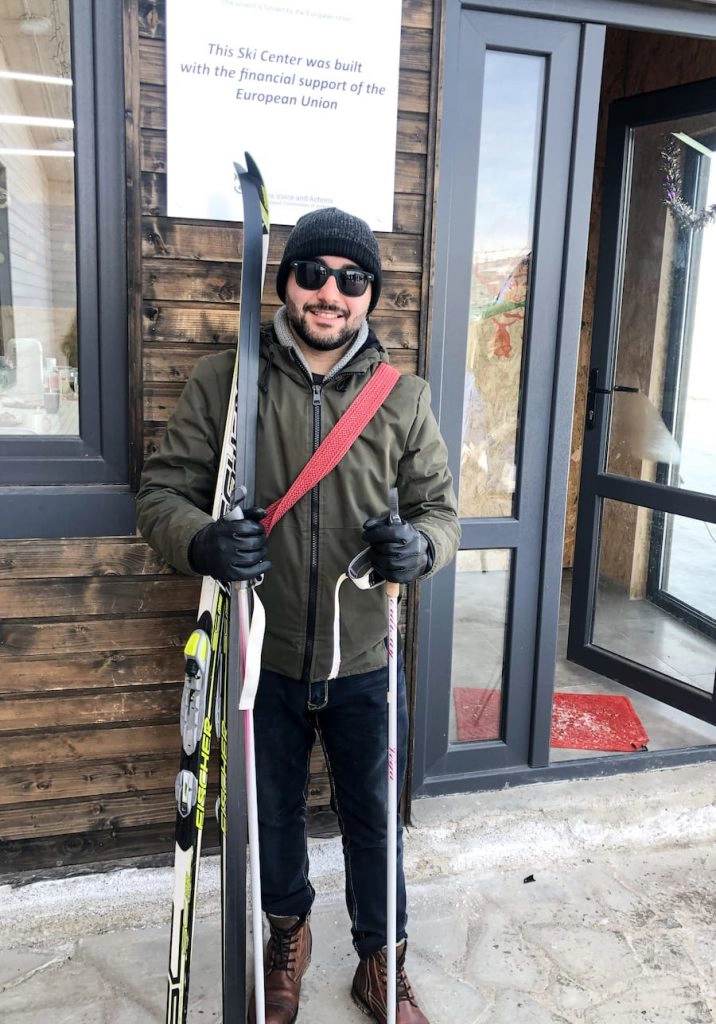 The rest of Armenia is no stranger to winter activities, however, it just has been a bit overlooked by tourists throughout the years. 
Tsaghkadzor is probably the most famous ski resort in Armenia and it has been since the Soviet days. Still very popular today, Tsaghkadzor is a go-to winter destination for locals, tourists, and professional athletes that come to Armenia to train in their sport.
While Tsaghkadzor stays on people's radars, they are likely overlooking the newly opened Ashotsk Ski Centre, an up-and-coming school and center located in Ashotsk, close to Gyumri and in the Armenian Highlands.
While Ashotsk Ski Centre is still in its early development stages, this post will inform you about it and tell you why you should keep it on your radar and visit when you travel to Armenia.
About Ashotsk Village
Deservedly the coldest place in Armenia, Ashotsk village is located approximately one hour away from the historic and beautiful city of Gyumri in the Shirak region.  
The temperature of Ashotsk can drop to -30C, hence winning the title of being the coldest place in the country.  While it is known for its low temperatures, it is also renowned for its unique nature.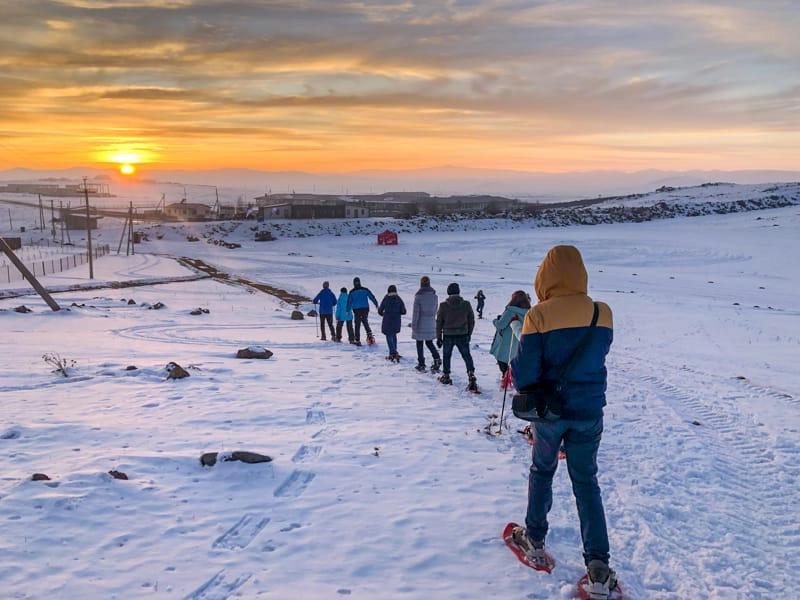 The nature in Ashotsk is barren and without trees.  As Ashotsk is also not too rocky, it makes for the perfect place to do a little cross-country skiing or other winter sports. 
Also known as the 'Armenian Siberia', Ashotsk grants ski and winter enthusiasts with around five months of cold weather… although, in true Armenian fashion, that cold weather comes with sunny skies.
Ashotsk Ski Centre and the Miqayelyan Family
The idea to open a ski center in Ashotsk belongs to the Miqayelyan family, a family of athletes and professional skiers that have been living in and skiing around the Ashotsk mountains for generations.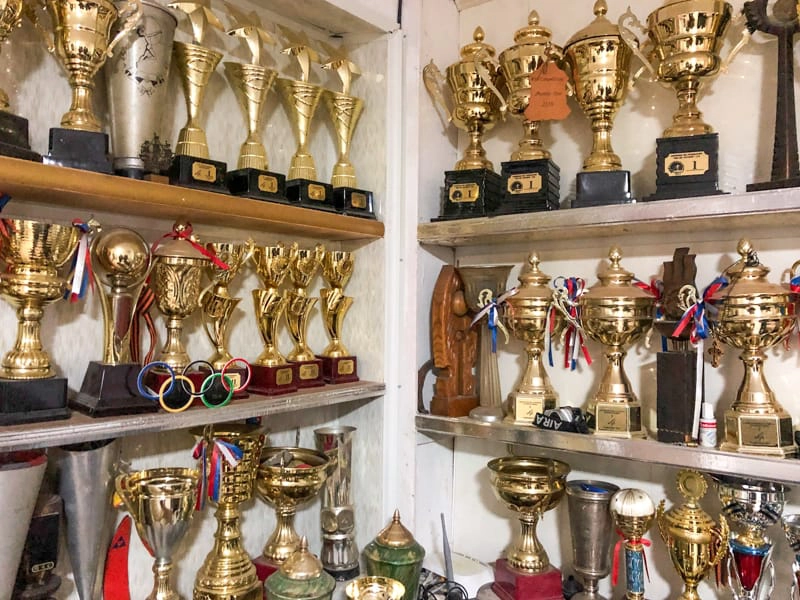 From childhood, Arthur, the father of the Miqayelyan family, has been an avid skier and can not imagine his life without the beautiful sport.  He currently serves as the coach of the Armenian national team.
Arthur states that skiing is in the blood of many of those from the Shirak despite the sport's lack of popularity within Armenia.  He recollected the days when skiing was not necessarily a sport but it was also used to hunt, get from one place to another, and bring water to the village from the mountains.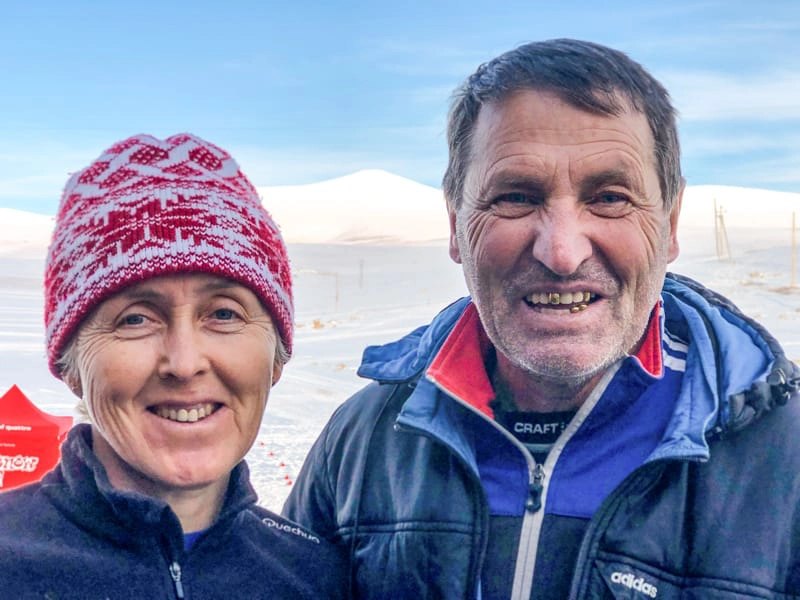 Alla is Arthur's wife and she hails from Siberia.  She is also a professional skiing and sports master that moved to Armenia decades ago.  Currently, she is helping her sons train in the sport. Arthur jokes that he married a ski loving woman so that he could share his passion with her and one day she would not complain about his hobby.
The family's sons are both professional skiers that have successfully earned many trophies from around the world and have participated in several Olympic cross-country ski competitions.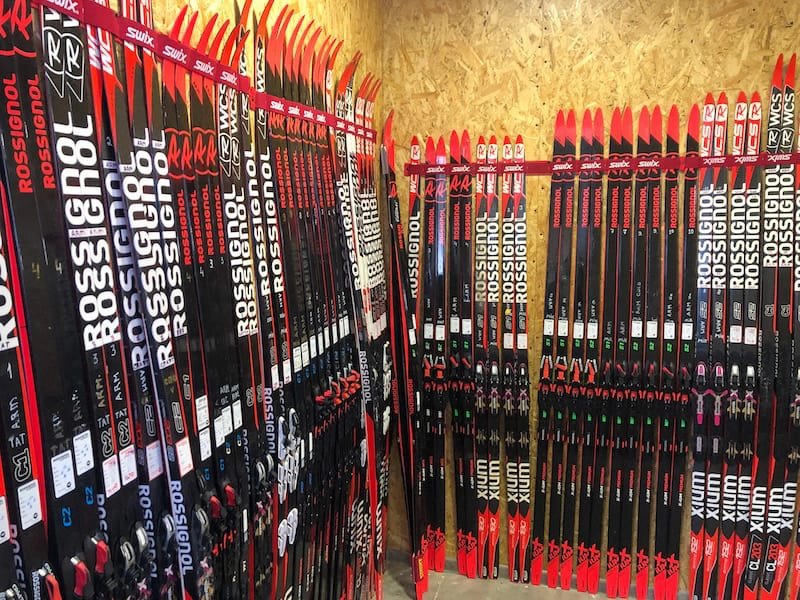 Opening the Ashotsk Ski Centre
The Miqayelyan family had the idea to open the Ski Centre a long time ago but an opportune time never rolled around as they were frequently on the road at various ski competitions or enduring a rigorous training schedule.  
Once they became older, the Miqayelyans passed the torch to their sons and they decided to start teaching people to ski and love their passion too.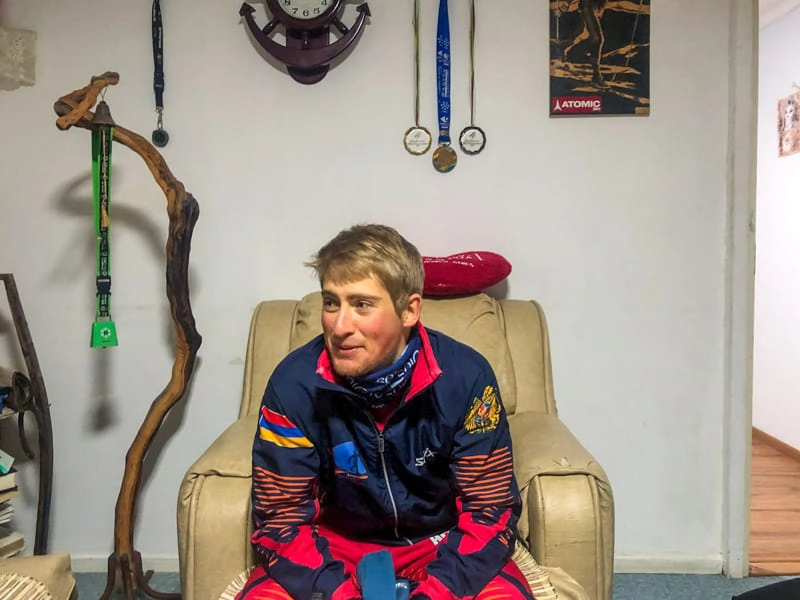 Finally, at the beginning of 2019 and with the help of an EU-funded project, the Ashotsk Ski Centre went from a dream to a reality.  Its mission is to be a skiing school for kids and adults and also help promote winter tourism in the region.
Skiing in Armenia still has a way to go in order to increase its popularity, but places like Ashotsk Ski Centre are setting the sport on the right path.
The Future of Ashotsk Ski Centre
While the Miqayelyans want to increase interest in skiing in Armenia, they are not keen to turn Ashotsk into a commercialized ski hub and resort area. 
They want to attract those willing to learn and put effort into the sport as well as those who are experienced and looking for a new destination to embark on.  Part of Ashotsk's appeal is its rawness and their mindset aligns perfectly with the people that the Highlands attracts.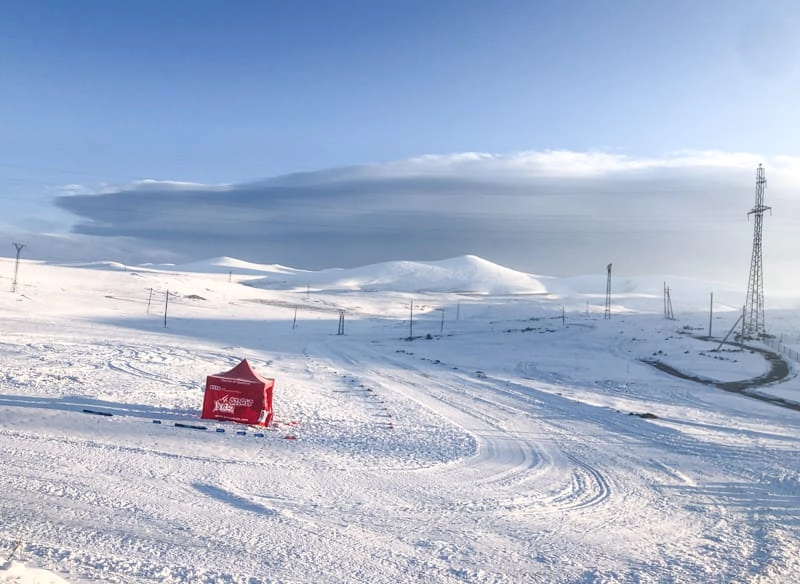 In the future, the Miqayelyan family wants to receive funding from the government or from private investors in order to build a cable and lift area since the scenery is treeless and pretty ideal for such a setup.  They also have plans to build cottages around the Ashotsk Ski Centre where guests can come from near or far and stay on-site.
Where to Stay at the Ashotsk Ski Centre
Currently, the Ski Centre can accommodate approximately 20 people in private rooms and dorms that they have located there.  The number will soon increase.  Click here if you are looking for hotels in Gyumri instead.
How to Get to Ashotsk 
Armenia's infrastructure is currently in development stages so we are excited to update this over time with far easier methods than what we suggest here.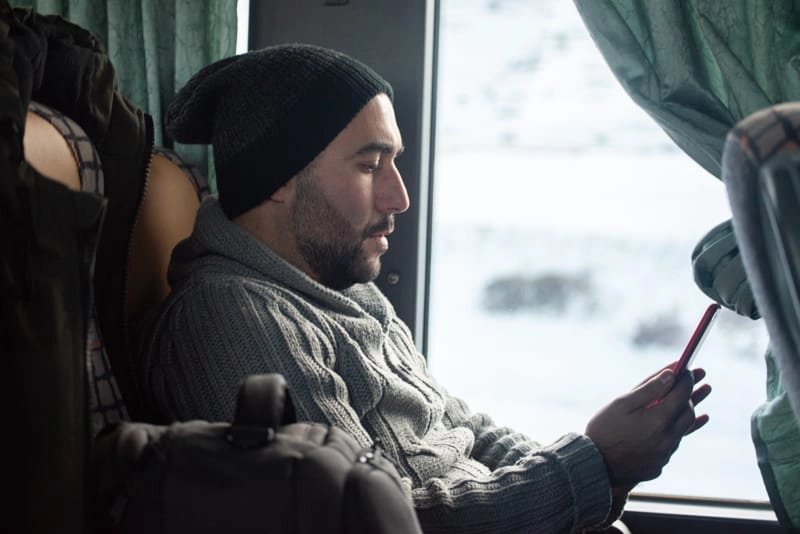 Since the village is really remote, the Miqayelyan family is looking for better ways to transport those interested in getting to the Ski Centre.  For now, the best way is via a rental car. Here are a few other viable options if you have the time and patience to take them:
Getting to Ashotsk from Yerevan
Currently, the village is poorly connected with Yerevan.  There is one minibus leaving the Kilikia bus station to Ashotsk daily.  The bus number is 378 and the journey takes about 3 hours.  
Alternatively, you can head there with a taxi and it will run you about $20 one-way.
As we mentioned above, the best way to get there is by private vehicle or renting a car.  Renting a car in Armenia is a cheap and easy option but do make sure you're a qualified driver.  Many roads are under repair in the country and the condition is getting better. Also, be sure that you are fine driving in winter weather.
>> Click here to rent a car in Armenia
How to Book a Trip to Ashotsk Ski Centre
Unfortunately, for the time being, Ashotsk Ski Centre does not have a website or easy way to book a trip there.  We will update accordingly when this is a realization. You can book a spot there by getting into direct contact with Arthur Miqayelyan at +374 77 357111 or +374 98 061656.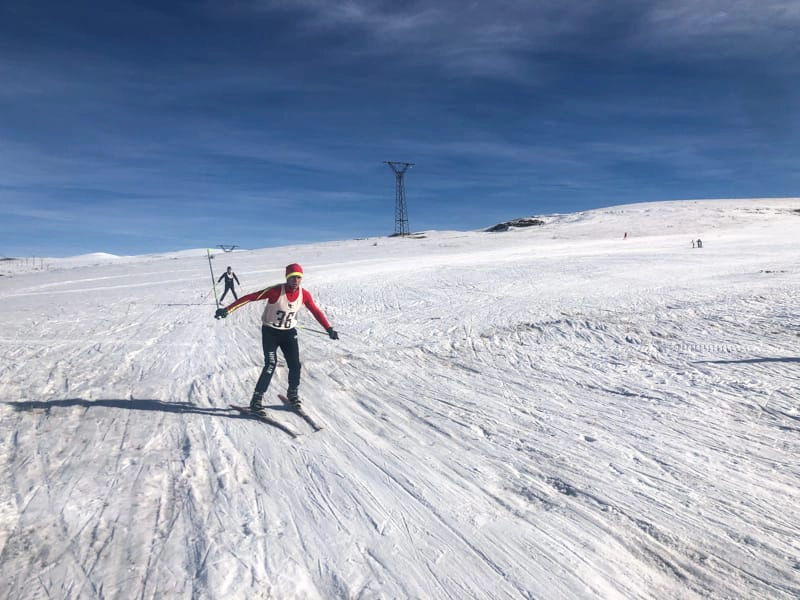 Skiing in Armenia, particularly in Ashotsk, is a great way to boost the local economy.  In Ashotsk, you can spend about 13,000 AMD ($27-$30) a day and get accommodation, three meals a day, and equipment included in the price.  This is definitely a great way to see a different side of Armenia in one of its winter wonderlands.
What to Bring Skiing in Armenia
Below are a few items you will want to consider bringing with you if you choose to go skiing in Armenia.
Mittens:  Ashotsk is the coldest place in Armenia and I highly recommend bringing a nice pair of warm mittens with you.  Gloves are fine, but mittens will keep you much warmer! Click here to purchase a warm pair of sports mittens.
GoPro Hero 8 Black:  We love our GoPro Hero 8 Black and it's the perfect piece of equipment to tote along with you as your cruising down the slopes or across the Armenian Highlands.  Click here to purchase your own GoPro.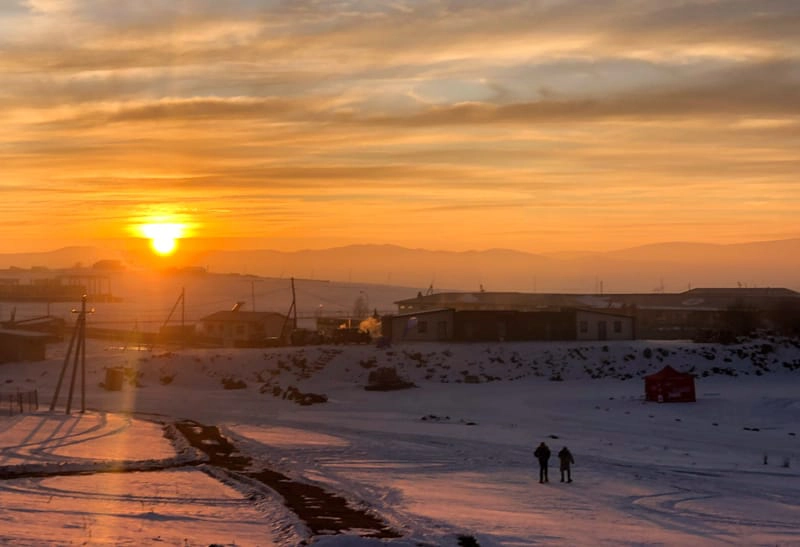 Sorel Snow Boots:  Megan swears by her Sorel snow boots for her winter activities and travels.  And after experiencing the frigid temperatures in Ashotsk, I can understand why she opts for them!  Click here to check out her exact Sorel snow boots.
*Special thanks to the Armenia Tourism Board for inviting me to check out the Ashotsk Ski Centre in December 2019.  All opinions are my own.