There are many places that sell themselves in person and then you have the rare few that sell themselves online before you even see the place in person. Aregak B&B in Goris is the latter. This is a recap and review of our stay at one of the best B&Bs in Armenia!
When Aram and I were looking for a place for him to stay on a recent trip to Goris, we didn't have to look too far. We scoured around the hotel and hostel booking website and kept seeing the same property pop up with exceptional reviews – Aregak B&B.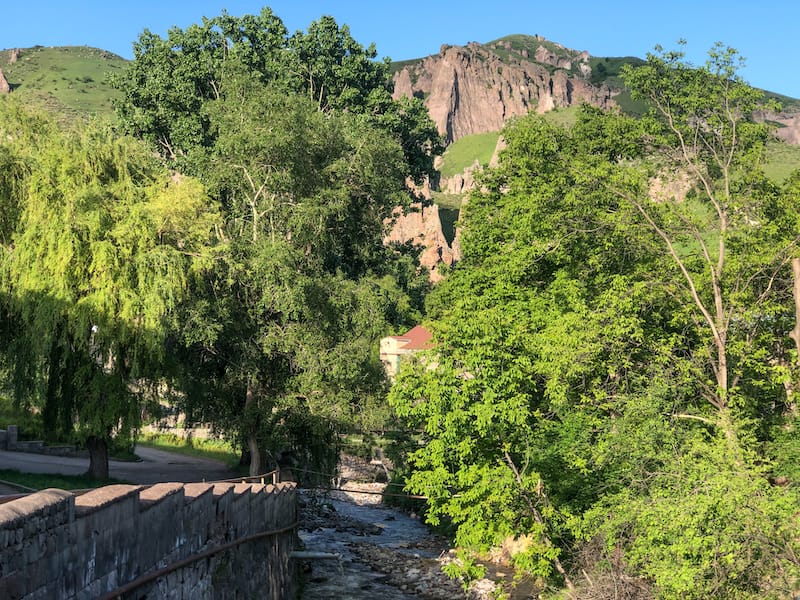 A lot of places were highly rated, but Aregak B&B was one of the few standouts that had reviews left from guests that constantly mentioned the woman running it named Marietta, and her unparalleled hospitality.
We instantly knew that there was something special about the place and booked it without hesitation. You can see how much the guests love her even on the walls of the B&B!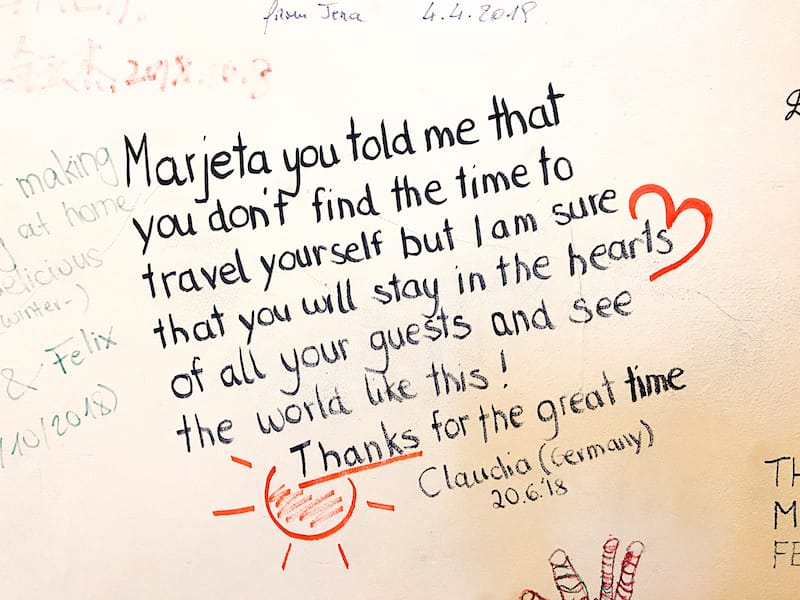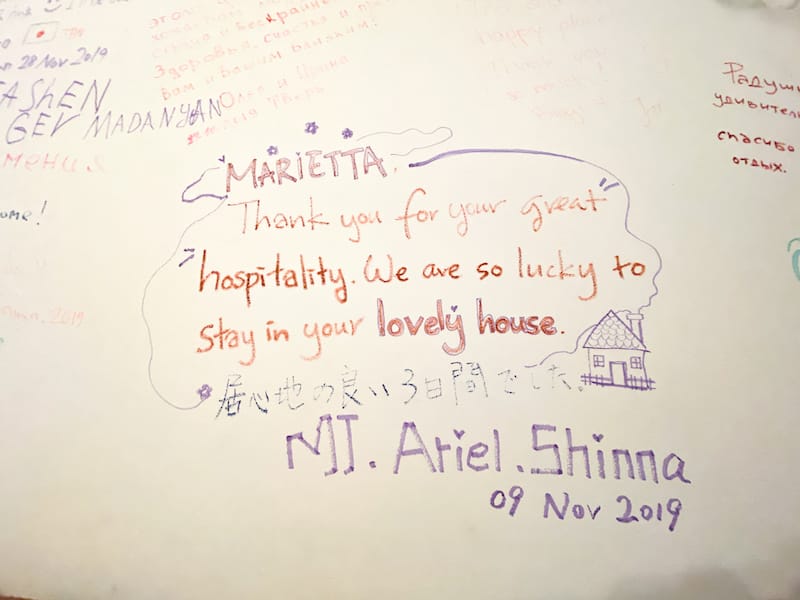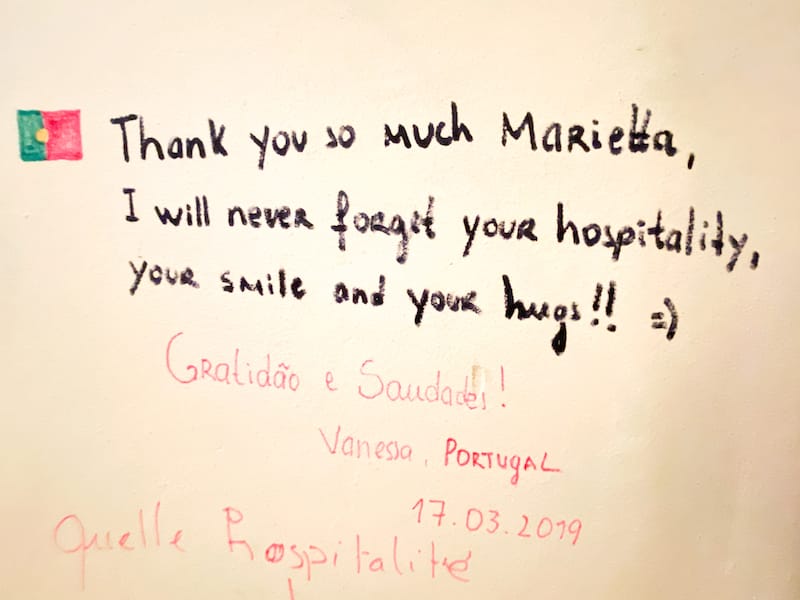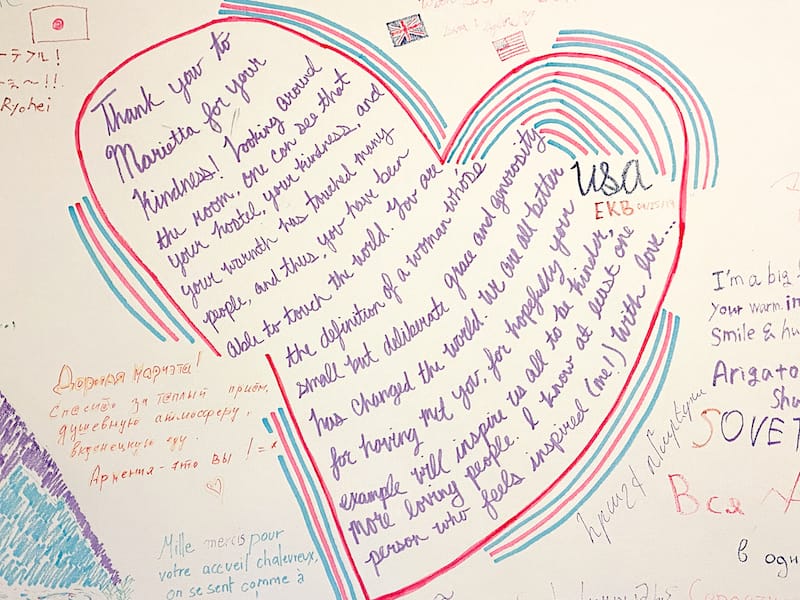 About Aregak B&B
Aregak is a small and comfortable B&B located in the city center of Goris across the river in the town. It is on the first level (but there are a few stairs going up to it) and it contains a cozy garden as well as three rooms.
In two of the rooms, you will find 2 twin-sized beds and a bunk bed, making the perfect set-up for small groups or a solo traveler looking for affordable accommodation and the chance to meet other travelers.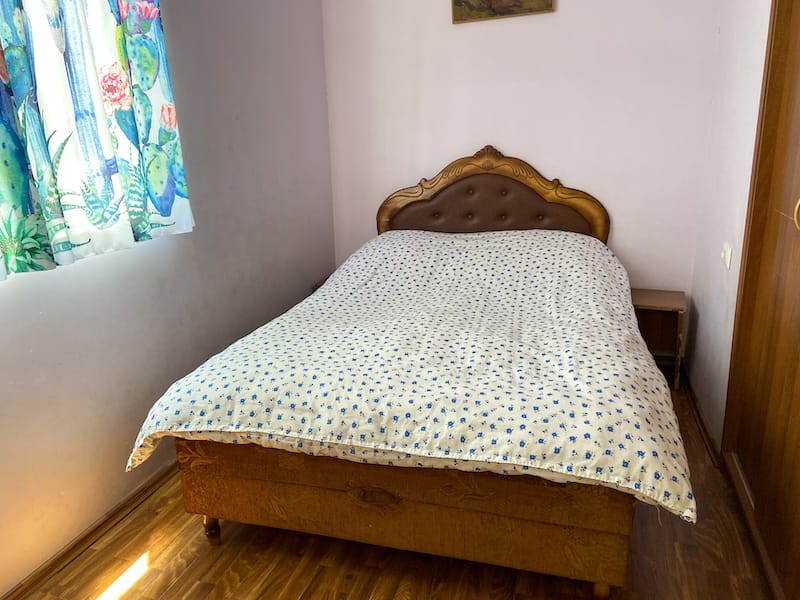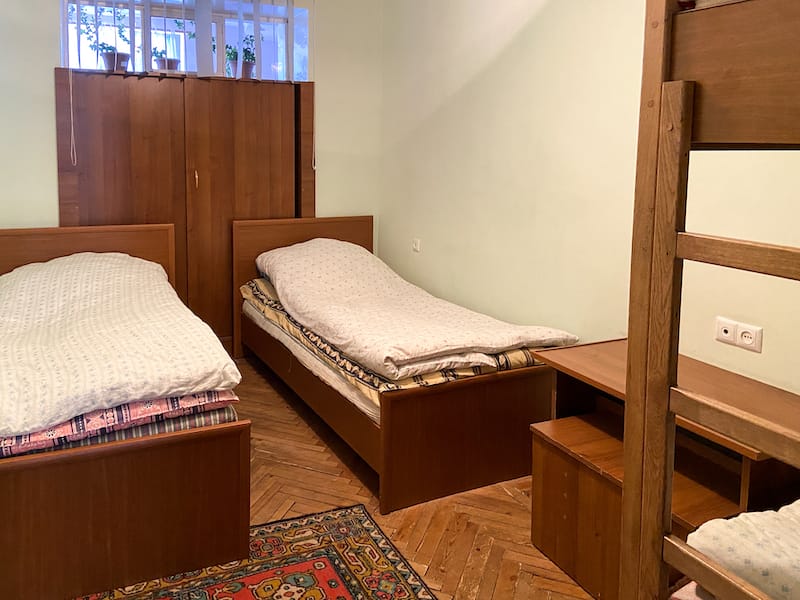 All of the twin-sized beds had charging outlets and there were also some in each room for those on the bunkbeds.
In the other room, there is a full to a queen-sized bed and it is a completely private space. In between all the rooms, there are two bathroom and shower units.
You will find a lounge space with a small TV, a dining room table, and a fully-stocked kitchen. And one of the best things is that there is super fast wifi at Aregak B&B. Below is a screenshot from 8pm in the evening at the guesthouse.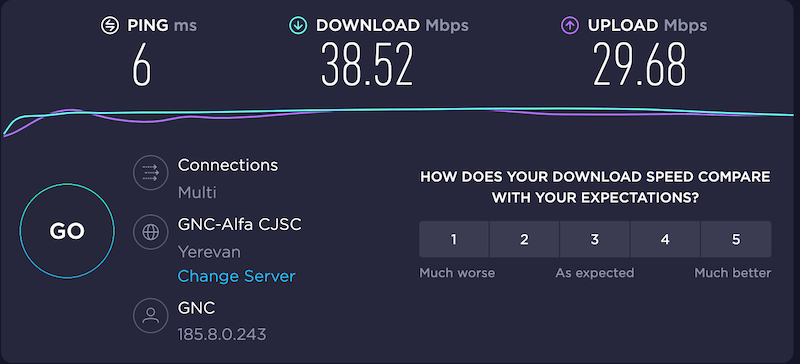 Some of the amenities you will find at Aregak B&B is free breakfast, free laundry (if you write a review or recommendation for them!), and more. Marietta will also arrange tours for you around Armenia as well and has the services listed for you to choose from.
If you're looking for a tasty, home-cooked Armenian meal, you can also order and stay at the B&B (and enjoy it in the lovely garden, if the weather permits)! She has an organic vegetable garden and the flavors are just sensational!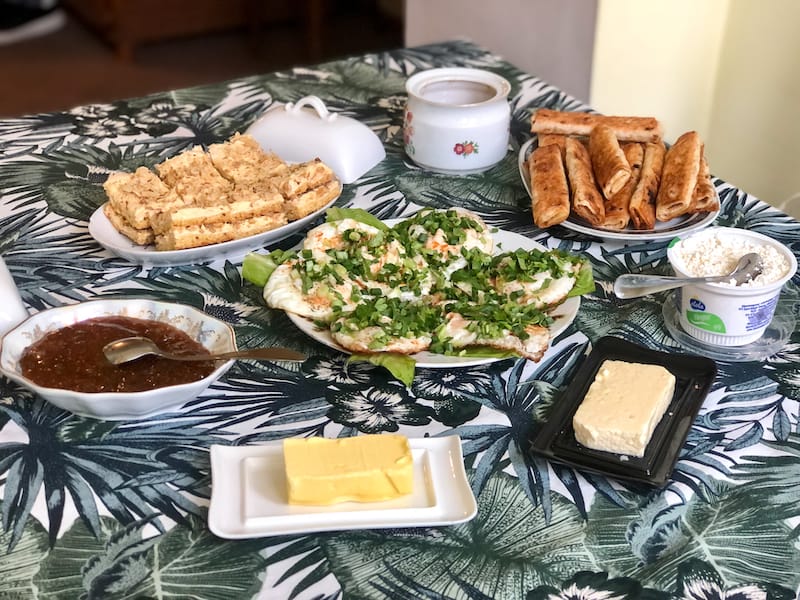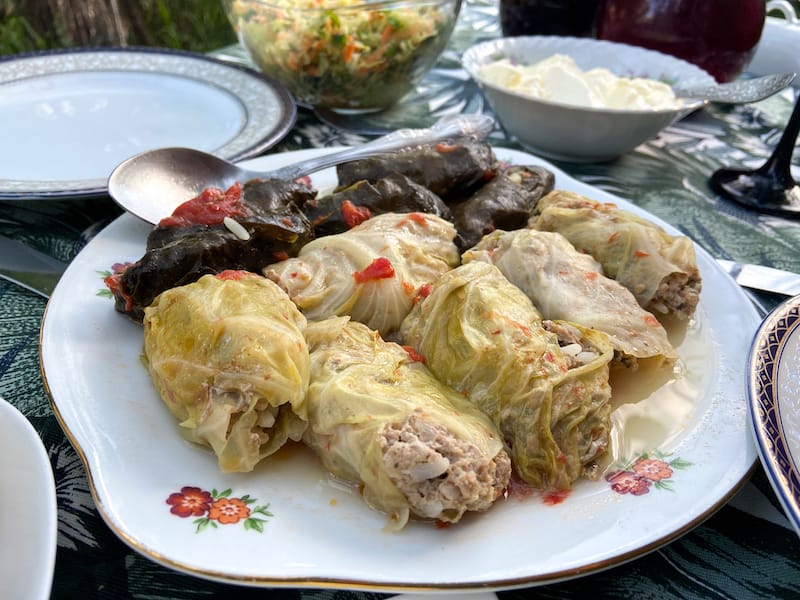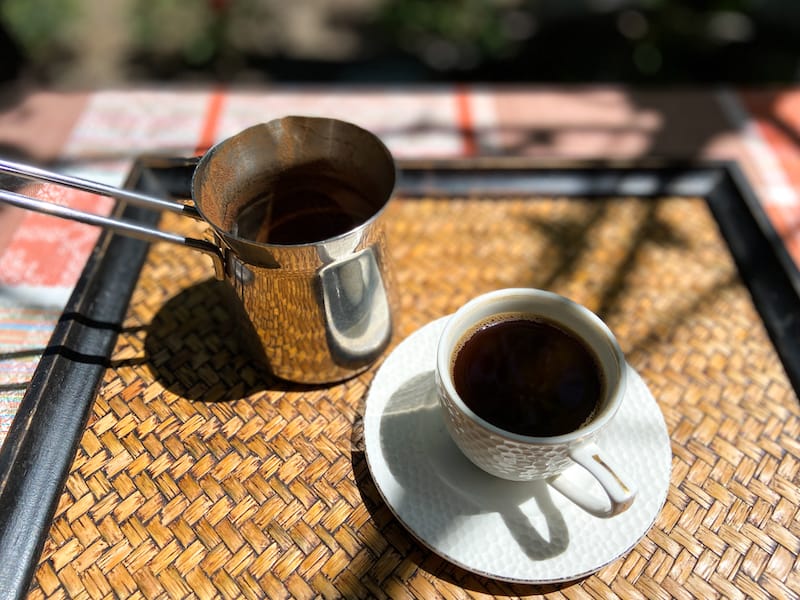 Solar-Powered B&B
One of the absolute best things about Aregak B&B is that they just got solar panels installed and everything inside of the B&B is run on clean energy.
It is so amazing seeing guesthouses around Armenia embrace clean energy and I always do my best to support them for making the efforts to do right by our planet the best they can.
Legends Trail
Another fantastic thing about Aregak B&B is that it is one of the most epic places to add to your Legends Trail itinerary when you're in Goris. The accommodation is so cozy and inviting that it is the perfect way to break up your journey for a few days.
The free laundry and high-speed wifi are also perks so you can catch up on some work or socializing throughout your hike on the Trail!
About Marietta
Marietta is an accountant by day and an exceptional host by night (okay… and by day, too). She started the B&B ten years ago when a colleague suggested she do so after Wings of Tatev was built down at the Tatev Monastery.
Her first guests were from Switzerland and had Armenian ancestry and she has hosted guests from all over the world ever since!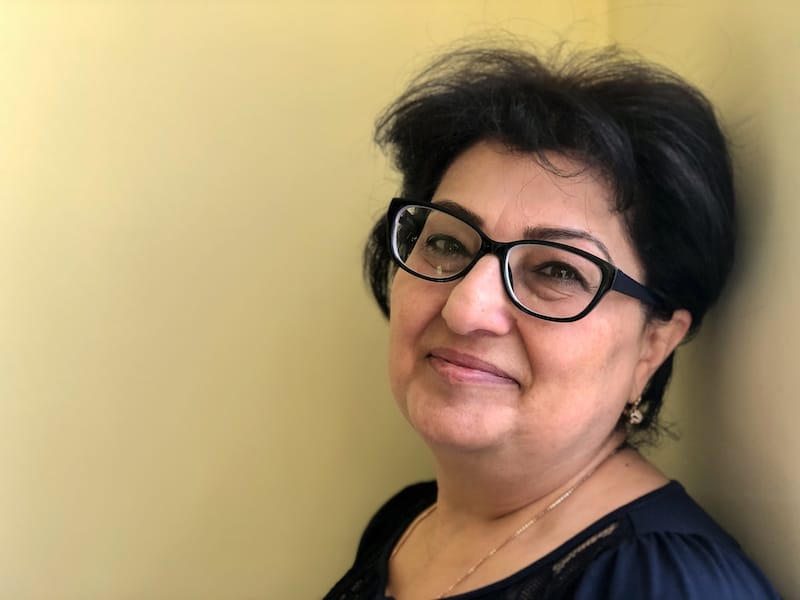 She has a husband and two children and considers her guests as an extended family as well. And we were definitely treated this way when visiting!
How to Book a Stay at Aregak B&B in Goris
If you're keen to stay at Aregak B&B in Goris, you can easily book your stay through Booking.com. Marietta will also help you arrange any tours you might be interested in taking when you're in Goris and the Syunik region upon arrival.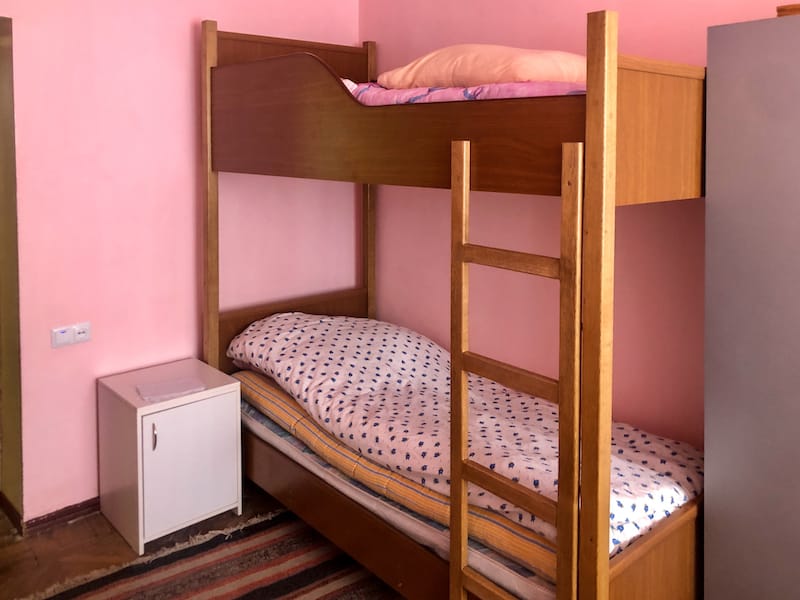 Have you ever stayed in Goris or with Aregak B&B? Let us know your experiences below!
Also- feel free to reach out to us with any comments, questions, or tips! Thanks!
*This article was produced with the financial support of the European Union. Its contents are the sole responsibility of Absolute Armenia and People in Need and do not necessarily reflect the views of the European Union.
**The Legends Trail was created by People in Need representative office in Armenia in the frame of "EU4Tourism: Outdoor adventures on the historic trail in Syunik" project funded by the European Union.