I've visited many museums around the world in many different countries and I truly think that the Gallery Of Mariam And Yeranuhi Aslamazyan Sisters is one of the best I have ever been to!
This is a quick guide about the museum and why you should pay it a visit (including what you can do there)!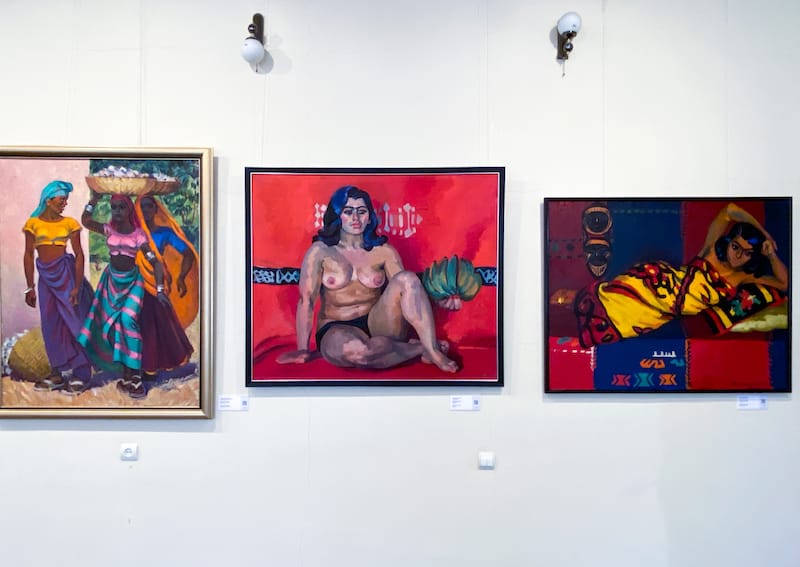 The Gallery Of Mariam And Yeranuhi Aslamazyan Sisters is located in the heart of Armenia's artistic capital, Gyumri, in the historical Kumayri District in a 19th-century building.
It is a place that no one should miss, and this article will explain exactly why you should add it to your list of things to do in Gyumri!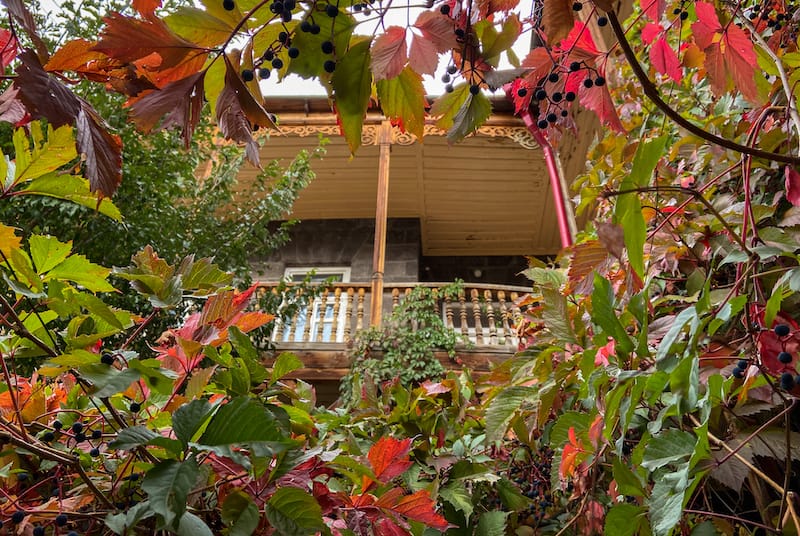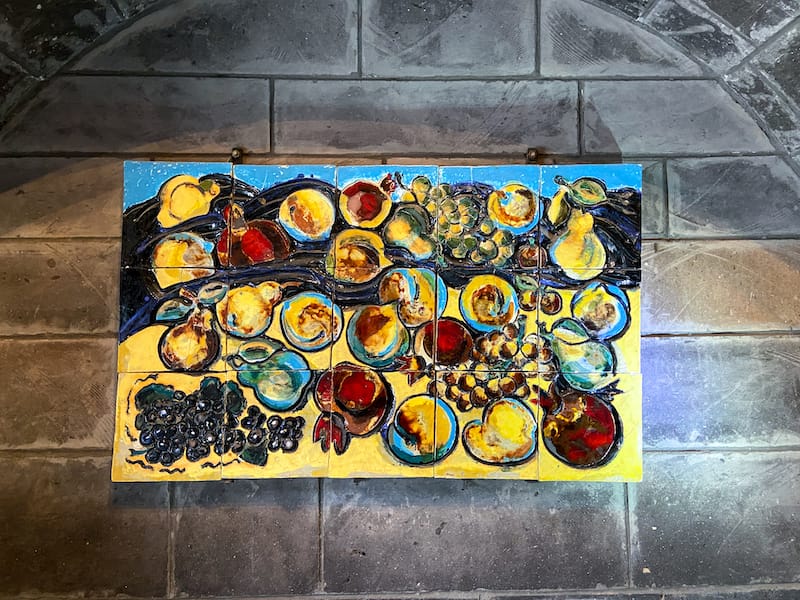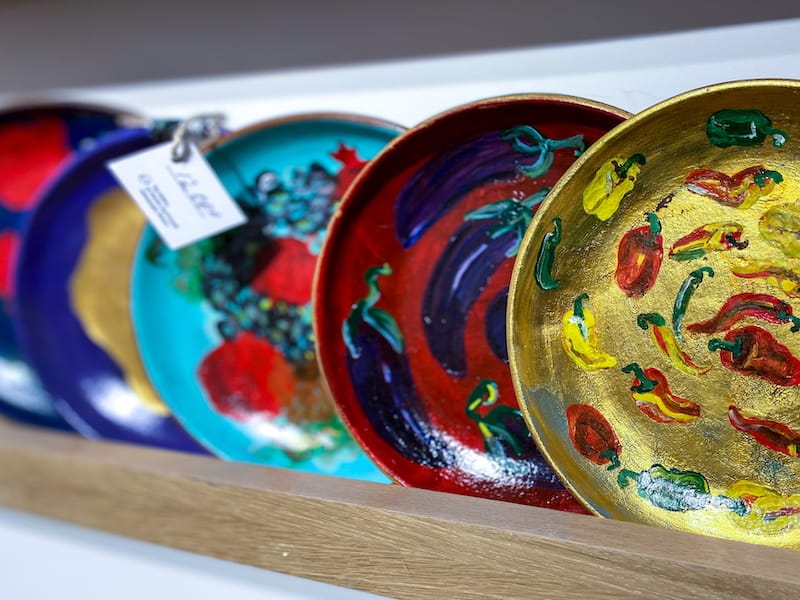 History of the Aslamazyan Sisters
Mariam and Eranuhi Aslamazyan Sisters were born at the beginning of the 20th-century during the Russian Empire times in Bash-Shirak (previously part of the Kars Oblast but now is in Eastern Turkey).
After graduating from the Alexandrapol Painting School, these talented sisters began to create amazing and unique works from an early age.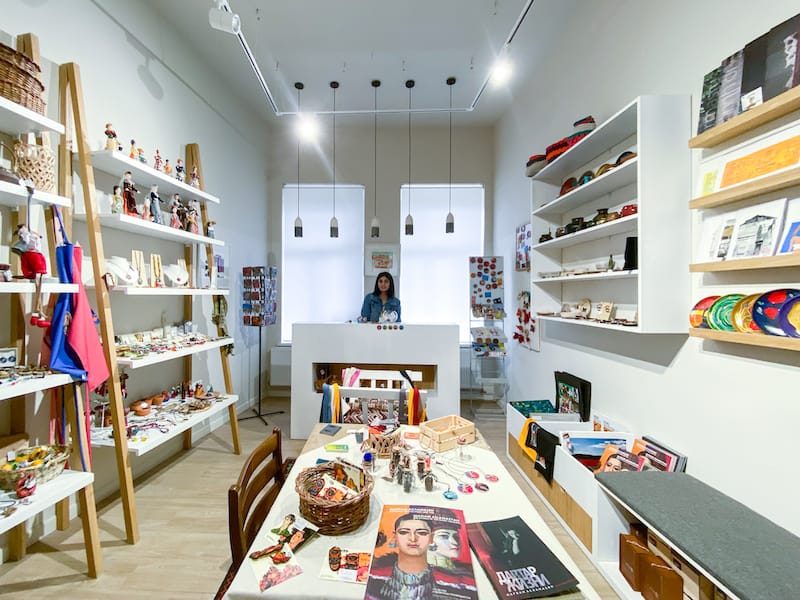 Unique to the era they lived in, the Aslamazyan sisters tried to break barriers in the art industry, which was a male-dominated industry at the time.
Because they tried to redefine women's roles in art, they influenced thousands of female artists all around the world during their time and even today.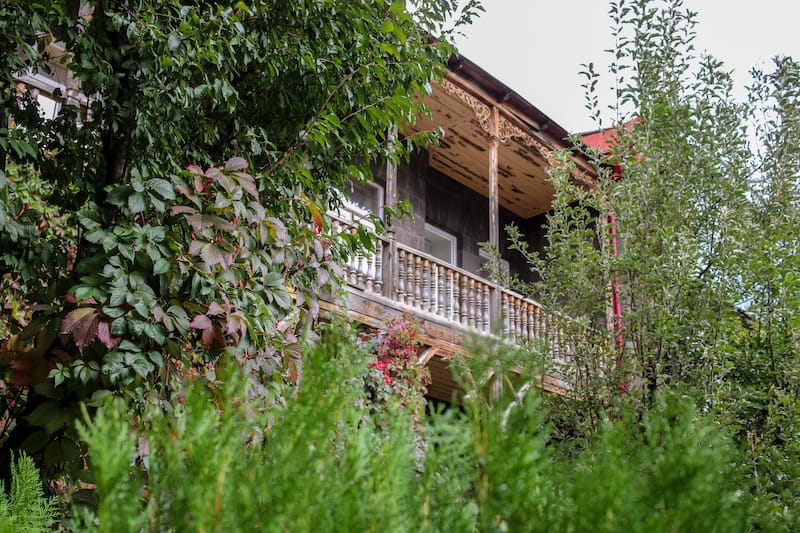 In 1987, as a sign of respect and admiration for their rare works and a huge influence on Armenian art history, a gallery was opened in honor of them in Gyumri in Armenia's Shirak province.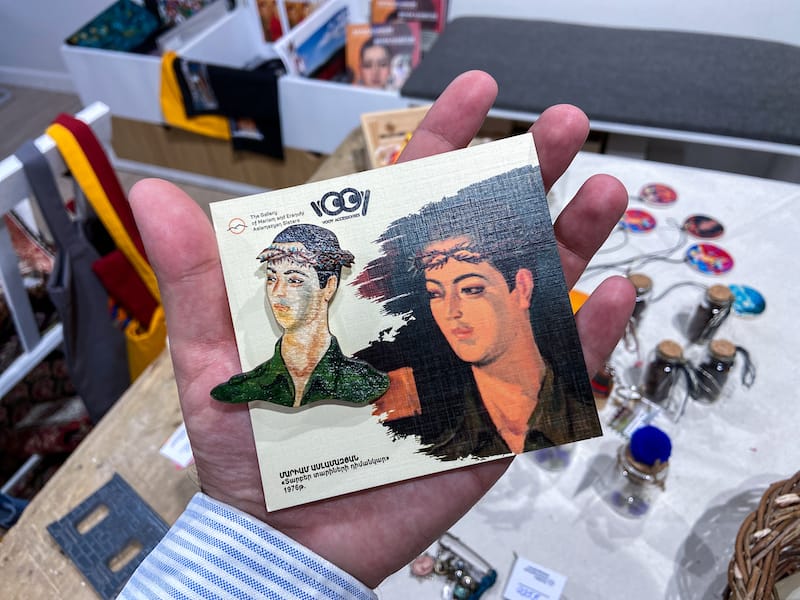 After a life rich with creativity and traveling the world, Eranuhi Aslamazyan passed away in 1988, and Mariam Aslamazyan passed away in 2006.
The Gallery Collection
The Gallery Of Mariam And Yeranuhi Aslamazyan Sisters is home to 620 unique artworks of the sisters including their drawings, paintings, prints, and ceramic works.
All will definitely blow your mind as they were such multi-talented individuals!
The Aslamazyan's sisters traveled the world, from Madagascar to Japan, and painted images of women of different nationalities and ethnicities, in an effort to showcase their role in society and their unique beauty.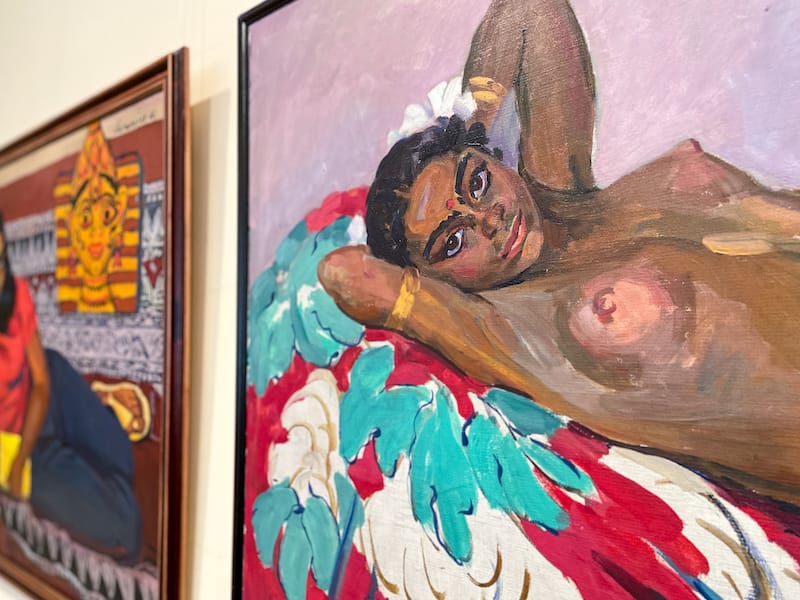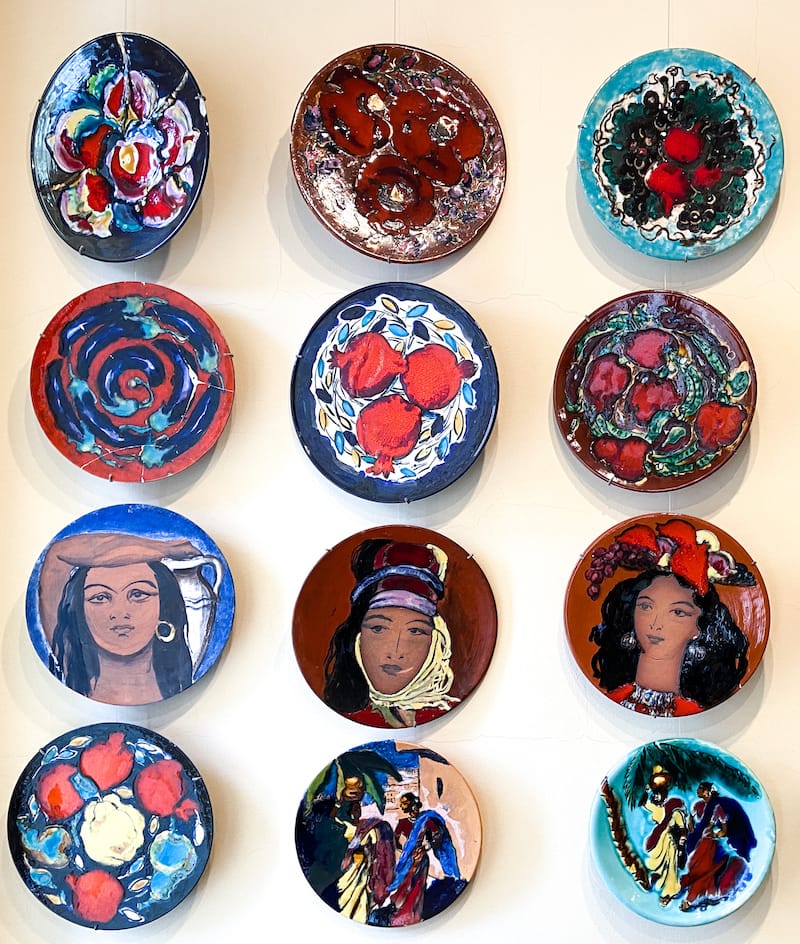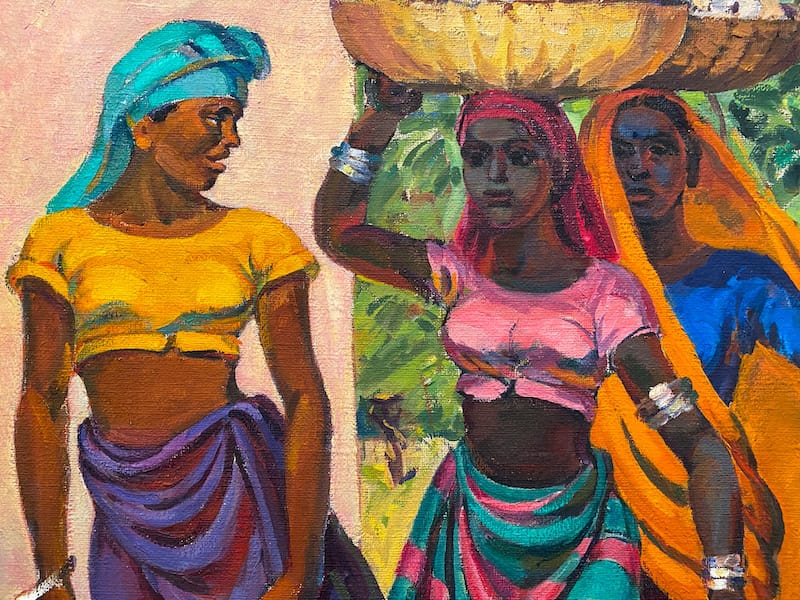 Their paintings and art empowered women of the 20th century globally and it is such an honor to walk around this museum and see the artwork firsthand!
Good to know: This is the only art museum in Armenia dedicated to female artists.
Boutique-Shop
After walking around and admiring each work of art, I exited the main gallery building in order to explore the garden of the gallery where I got to photograph a wooden 19th-century balcony.
Once there, I met my guide who took me through the small boutique that was housed inside the Gyumri museum.
On the second floor, there is a small area where you can see beautiful theme works by local artists, ranging from jewelry to clothing and ceramics.
The workers at the shop informed me that the pieces sell extremely fast because they were colorful and inspired by the sisters' works.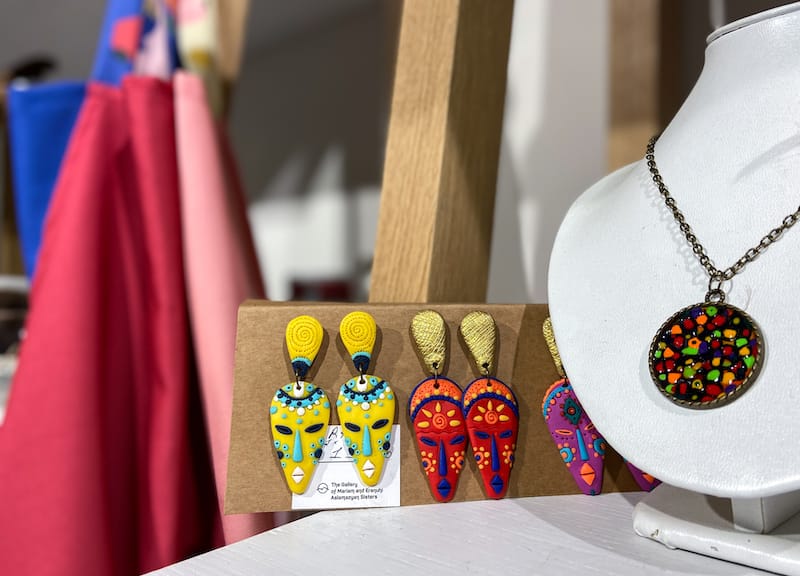 1001 Shades Workshop
One extremely cool thing is that you can actually partake in the painting process yourself at the gallery!
You are able to choose your own ceramic plates and paint them colorfully inside their garden where you can sip a coffee as you create.
This is the perfect way to channel your inspiration from the gallery into a souvenir to take home!
Workshop Booking Details
Availability: From Tuesday to Friday
Hours: 10 AM – 5 PM (on Saturdays until 4 PM)
Reservation: Please reserve 24 hours prior
Duration: 2 hours
Languages: Armenian and Russian (English and French can be requested in advance)
Seasonality: Year-round
Maximum group size: 15 people
Have you ever visited the Aslamazyan Sisters Museum in Gyumri? Let us know your experience and thoughts in the comments!
Additional Gyumri Travel Guides
**This article was produced with the support of My Armenia, a program funded by the United States Agency for International Development (USAID) and implemented by the Smithsonian Institution. The contents are the sole responsibility of the authors and do not necessarily reflect the views of USAID, the Smithsonian Institution, or the United States Government.