In a small cement-walled studio, a middle-aged man stands next to a workbench surrounded by ceramic urns. On the wooden bench sits a plate of rusted bullet shells. Placing a shell in his palm, he presses the metal down with pliers until it flattens out.
This is the story of a Gyumri man who took one of the most detested (or beloved, depending on the person) items on the planet and repurposed it into something extraordinary.
Bullet for Peace: How One Armenian Man Gave Bullets a Better Purpose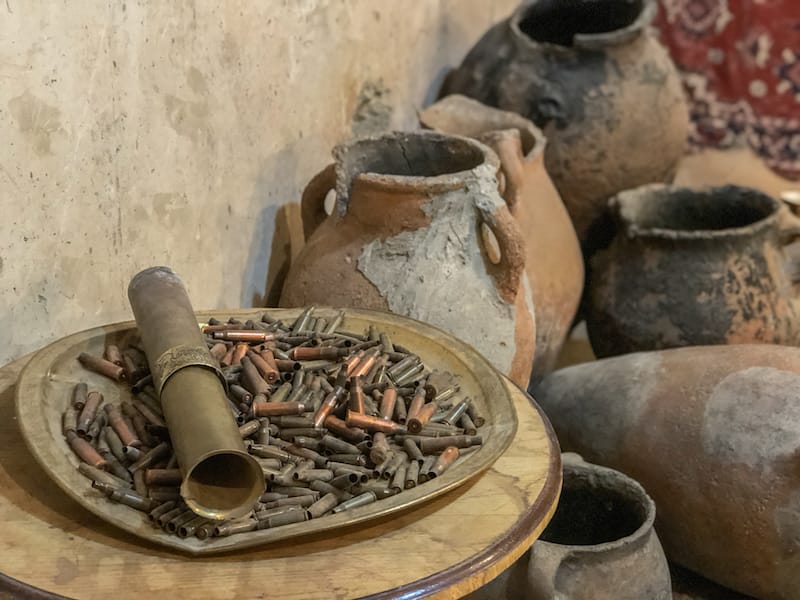 I was recently visiting Gyumri, one of the most beautiful cities in Armenia, and a city where the vibe is beginning to morph from one of uncertainty and disappointment to one of confidence and anticipation.
Meet Artak Tadevosyan
One of the people defining Gyumri's lustrous future is Artak Tadevosyan, a 39-year-old Gyumretsi who is trying to convey the tale of the city, in addition to his own, through his art.
Artak repurposes bullet shells that he finds in and around Gyumri into intricate jewelry, such as rings, necklaces, and bracelets.
From different calibers and types of the bullet, he can transform the story of a bullet from one of decimation to one of aspiration.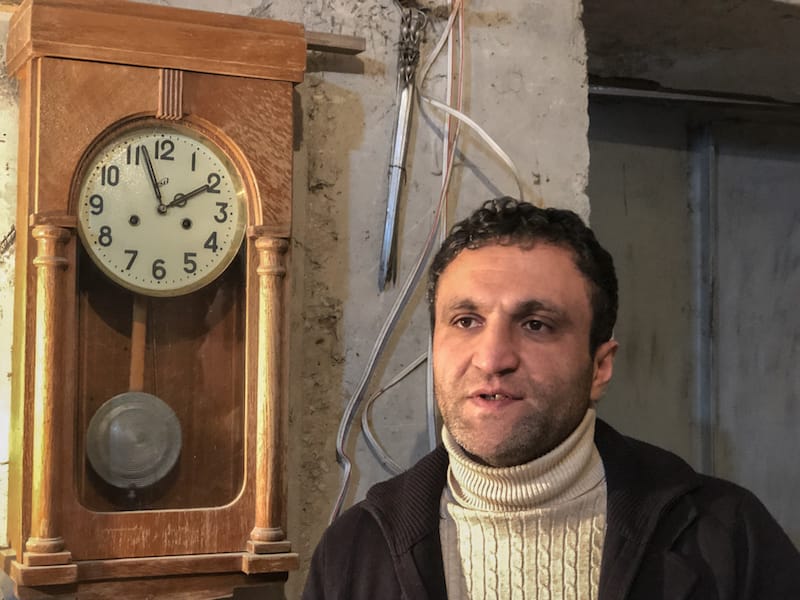 Artak's Story
Artak, like every other citizen of Gyumri, was deeply impacted by the earthquake in 1988.
While no one in his family perished (38,000 lost their lives) or were injured since they resided in a low-level house, many of his peers suffered losses because of the earthquake, and his school was razed by the disaster, leaving him to attend classes inside of a make-shift tent.
His family remained positive throughout and fought for a better future, but he never had the opportunity to completely capitalize on his creativity and inventiveness because of the dissolution of the Soviet Union – a time when Armenians were fleeing the country in droves for Russia in hopes of work and prosperity.
A Postponed Dream
Artak grew up and eventually had his own family with his wife, Hayarpi.  One of his favorite pastimes with his two lovely daughters, Ani (8) and Nare (6), was taking them to the hills around Gyumri for some leisure hiking.
During these hikes, his daughters would often find bullet shells along the way and would ask Hayarpi and him what they were and why there were so many so close to home.
He had to logically answer and explain the purpose of bullets and how one person might use them to hunt an animal for food while another person might use them against other humans.
It was these conversations and questions that resonated with him, eventually giving way to creating an additional purpose for the bullets.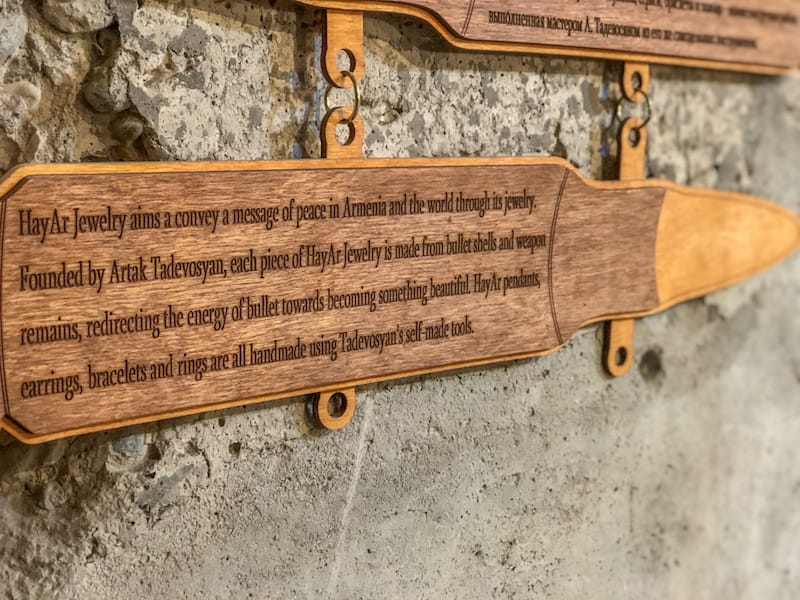 Bullets Around Gyumri
"So, why exactly are there so many bullet shells around Gyumri?"
The question ignited my curiosity even though I am an Armenian and I suspected I might have already known the answer.
During WWII, the Russian army set up a base in Gyumri to protect the new Soviet state of Armenia.
The 1915 genocide, in which more than a million Armenians perished under the Ottoman empire, remained fresh in the country's collective memory.
To this day, the Russian Army remained in the area for decades and there were regular military exercises less than 25 kilometers away from Gyumri.
These exercises left thousands of armory shells and weapons remains in the area long after the military abandoned the grounds.
From Destruction to Decoration
Artak says the idea of transforming these bullets from a weapon to an adornment came in 2015 and he began conjuring up ideas of how to create a responsible brand that transmits a message of peace.
His goal was to create beautiful art that showcased a better purpose for bullets.
"A knife is a useful tool that helps us on a daily basis, but put in the wrong hands, it can be used for destruction and harm," he explains.  The same can be said for the materials used to create bullets.
Tadevosyan's unique and handmade creations are truly a work of art and take time to reach the finished product.
He takes his work very seriously and wisecracks that creating a bullet is a simple-minded process… but creating a piece for HayAr Jewellery is anything but.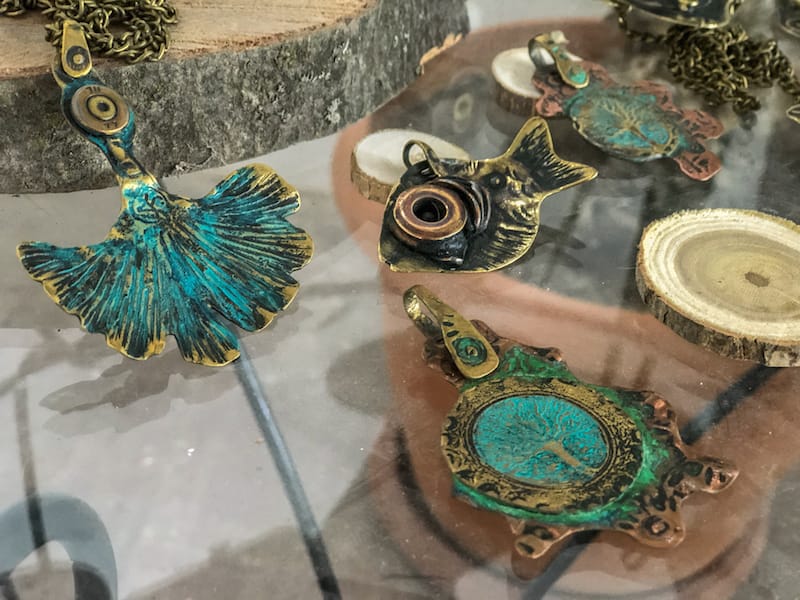 The HayAr Jewellery creations require a lot of time, patience, and special equipment.  As Artak states, "You can't play professional football if you don't have the right equipment and you can't create works of art if you don't invest in or have the right equipment".
He also states that art can be a bit like human life.
"When a baby is born, he crawls before he learns to walk.  He walks before he learns to run.  And then he runs until he can't anymore.  T
hese skills reflect humans evolving, developing, and eventually facing and acknowledging the past while still leaving it behind in hopes for a better future," Tadevosyan explains.
"Some people may be adults by age, but their mentality is still in the crawling stages.  I think of art in the same manner… I want it to evolve and I want to constantly bring new meaning to it," he continues.
Artak credits the local military authorities and police officers for keeping his vision alive and donating their used bullet shells from training and exercises to him, allowing him to continue his art.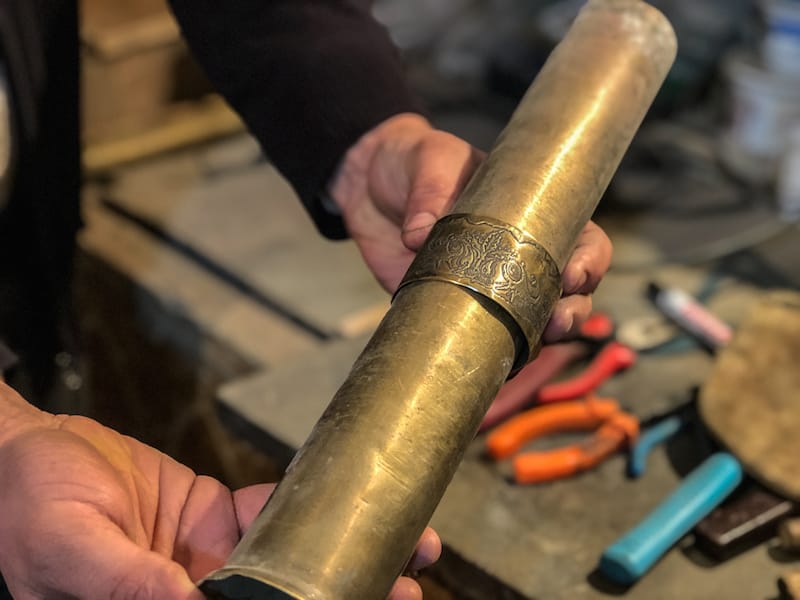 A Plea for Peace
In 2016, there was a 4-day 'war' between Armenia and Azerbaijan in Artsakh (Nagorno-Karabakh), resulting in casualties on both sides.
Unwilling to accept that this is the future of Armenia and Azerbaijan, Artak dedicated an 'In War' peace exhibition of his art in Gyumri that gained recognition of the community and pleaded for peace on both sides.
What Makes Gyumri Unique?
Artak wittingly stated, "You have to be lucky by God to be born as a Gyumretsi.  We have beautiful architecture, culture, but it's really the people of Gyumri that put the city on the map. 
We are renowned for our sense of humor, warm hospitality, and open doors that allow strangers and guests easily into our lives."
You can learn more about HayAr Jewellery by visiting their Facebook page and following along Artak's journey into promoting peace through art.
People are supporting his idea from all corners of the globe and he hopes to continue delivering a message of peace to all generations.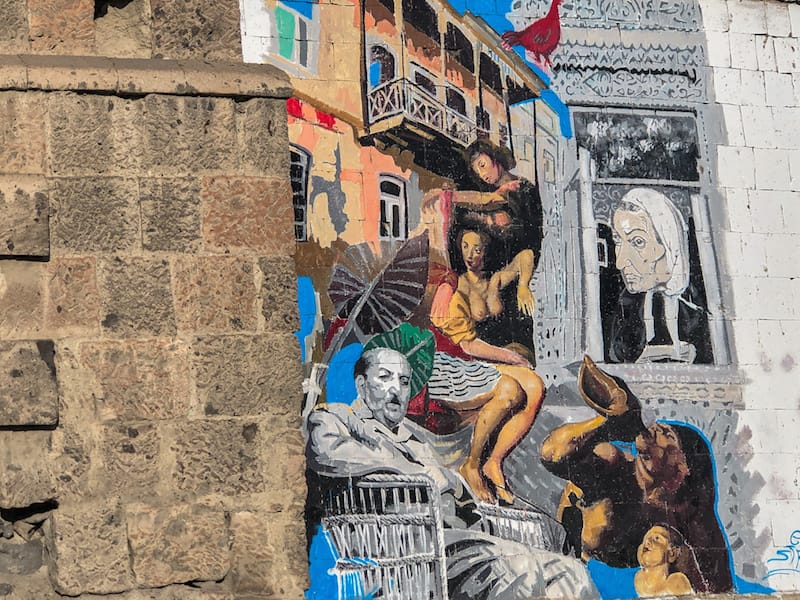 About Gyumri, Armenia
Despite the city's misfortune and association with the 1988 earthquake, it has always prevailed as Armenia's creative capital, producing many of the country's most famous celebrities, artists, and creatives.
These notable names and people are holding the key to Gyumri's future and are leading the way in the community with their ingenuity and invigorating outlook and visions.
If you're looking to plan a trip to Armenia's second city, it is pretty easy to get to Gyumri from Yerevan (and vice versa).
But, we definitely don't recommend Gyumri as a day trip from Yerevan, but as an overnighter.  There are many hotels in Gyumri that will help you plan an amazing stay.
Be sure to make a stop by Herbs & Honey Teashop– it is one of our favorite cafes!