Yerevan has a burgeoning nightlife scene and many of the bars and places to hang out have a unique vibe that gives the Armenian capital a vibe that isn't present anywhere else.
These are our top picks of the hippest bars in Yerevan and places that you will WANT to hang out at.
Hippest Bars in Yerevan: Our Top Picks of Where to Hang Out in EVN
The capital city has always had an unparalleled cafe scene but recently, the bars that started opening around Yerevan have really put themselves on the map.
The vibes are cool, rarely pretentious, and they will keep you occupied for a fun night out in the Armenian metropolis.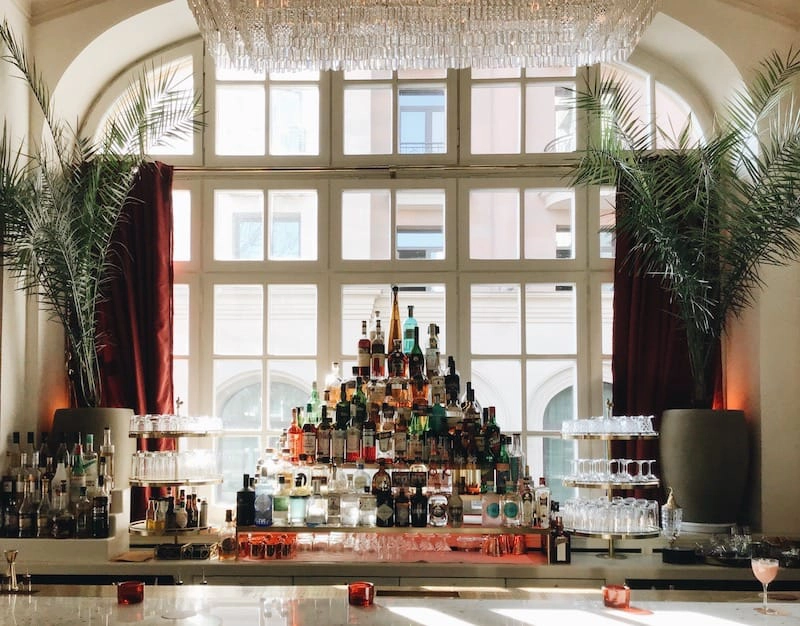 This is a guide to some of the coolest Yerevan bars and places to chill out.
We didn't list nightclubs or pubs on here but you can check out our Yerevan beer guide if you're keen to dive into the city's craft beer scene.
If coffee is more your speed, be sure to take a glance at our Yerevan cafes guide or our guide to the best coffee in Yerevan.
Are you a new business in Yerevan and want us to stop by and check it out?  Please send us a message or drop us a comment and we will come by for a drink as soon as we can!
Kong Cafe & Cocktail Room
One of our favorite new places in Yerevan is Kong.
Kong is a cafe and cocktail bar that has some of the coolest decor we've seen… anywhere.
The vibe is a bit of Bali mixed with Miami mixed with old Yerevan.
They have hired outstanding bartenders and their cocktail menu is nothing short of superb.
We recommend the drink 'Africa' or 'Native' (Native uses Armenian ingredients).
You will find DJs and a fashionable crowd on weekends.
The weekdays are pretty busy too as the place is newer, so be sure to book a table if you're absolutely keen on visiting.
There are three exceptionally standout things about Kong, however.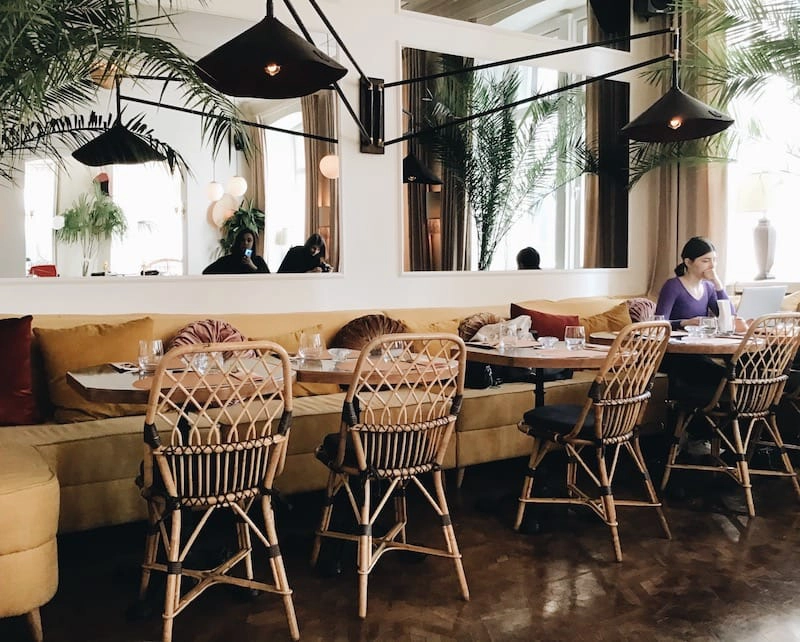 The first is that the place is non-smoking.  Yerevan is slowly converting to banning smoking in bars and restaurants but Kong has taken it a step forward and done away with it themselves.
The second thing that really stands out about Kong is that they don't use plastic.
The straws are made from paper and you won't find plastic used around the bar.  This is very important to note as Armenia slowly makes changes to how they treat the environment and Kong is setting the benchmark.
And lastly, Kong has outstanding food.
The menu is inspired by Southeast Asia and the chef hails from that part of the world. Don't be scared to check out the Thai red curry or Nasi goreng… both are fantastic and bursting with flavor.
The poke bowls are fresh and a welcome change from menus around Yerevan.  They also have bao buns for appetizers.
You can find Kong Cafe & Cocktail Room at 3/1 Abovyan Street (you must go upstairs).  To find out more, check out their Facebook page.
Epicure
The place we hang out the most in Yerevan is undoubtedly Epicure.  We not only drink there, but we also work and pretty much live in the place.
Epicure's staff doesn't have a high turnover rate which says a lot about the management of the place.  We feel like part of the family there.
The decor at Epicure is cozy but cool. There is a wooden finish inside with spacious tables and an area for a DJ.
They also have really fast wifi and it is a great place to work from during the days (just be cognizant if you're taking up a lot of space working in the evenings and they can't fit other customers).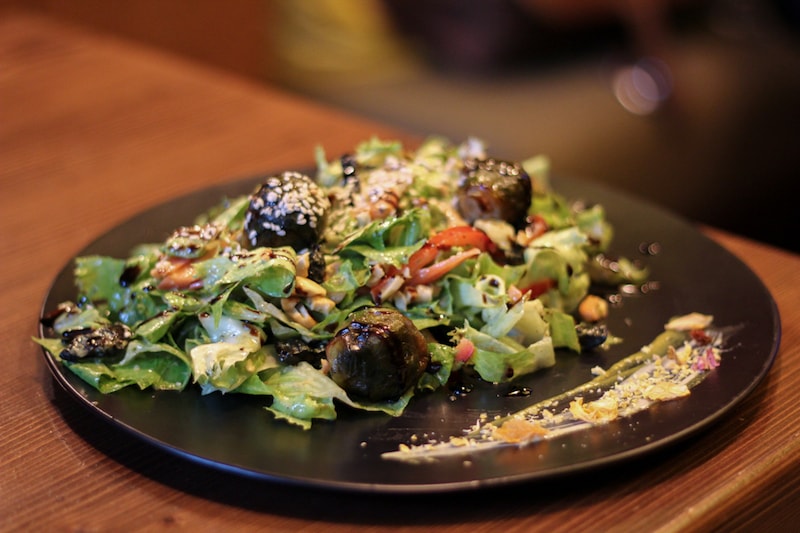 Epicure has an ever-changing menu with really fantastic soups and salads (and more).
I love their mushroom soup as well as their brussel sprouts salad.  If you're a cocktail lover, you're in luck!
They have really skilled bartenders who can whip up some tasty drinks for your crew.
We recommend the Yerevan Mule or the Syunik Old-Fashion, both are made entirely of authentic, local Armenian ingredients and are stellar.
If you follow Epicure on Facebook, you will see that they regularly have cool events happening and it is truly one of the best bars in Yerevan to hang out at.  It is also a non-smoking bar.
2nd Floor
Another Yerevan nightlife favorite of ours is 2nd Floor.  This popular Yerevan bar popped up last year and has been a hit ever since… they have even opened up a second location downstairs, aptly called '1st Floor' that specializes in wine and delicious food (the tomato soup is killer).
What separates 2nd Floor from the rest is the concept.  It is part bar, part restaurant, part vinyl shop.  But, the vibe is always cool.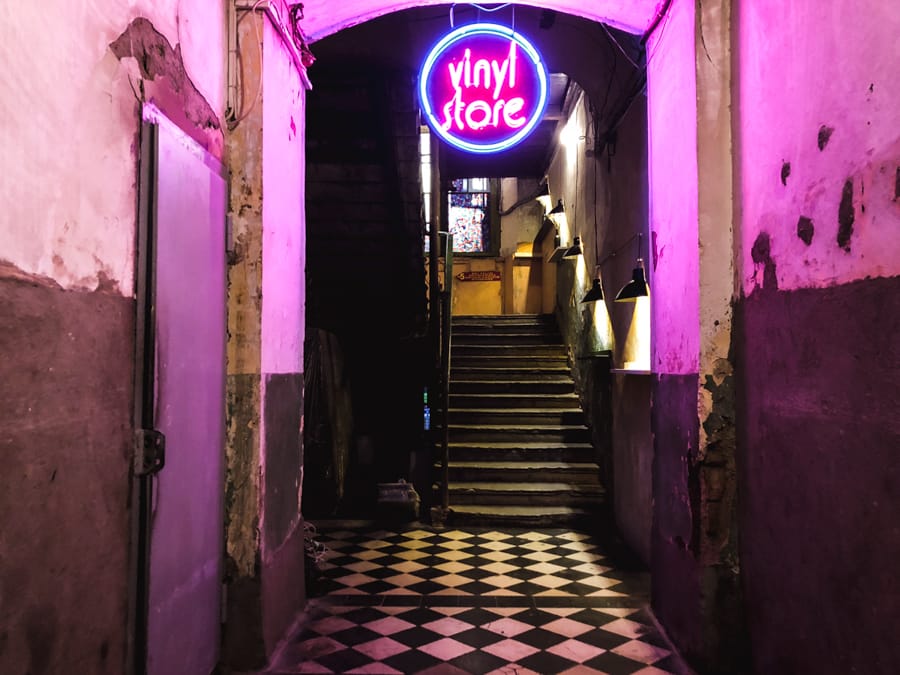 You will find a menu brimming with tasty soups and salads and a drink menu that has just as palatable non-alcoholic cocktails
You can find 2nd Floor at 3/1 Abovyan Street (go upstairs to find).  To find out more, check out their Facebook page.
Calumet Ethnic Lounge
One of Yerevan's most popular bars is Calumet Ethnic Lounge and it has been that way for many years.
This bar has become a staple on the Yerevan nightlife scene and it is just as popular amongst travelers as it is amongst the locals.
Calumet is known for its quirky setting and laid-back vibes.  They often have live music and once you walk in, you will see bean bags and cushions for guests to chill out on the floor instead of uncomfortable, stiff seats.
They offer an array of drinks inside and you will find one of the most international mixtures of people in all of Yerevan.
That alone makes Calumet worth your visit!  Also, be sure to check out their pizza if you're hungry for a quick bite to eat.
Forewarning- Calumet can get rather smoky when crowded but it is actively embracing the new no-smoking laws that will soon come into effect in Yerevan.
You can find Calumet Ethnic Lounge at 56a Pushkin Street.  To find out more, check out their Facebook group.
Roomz
Another newbie on the Yerevan nightlife scene is Roomz, a quirky bar and hangout space that is exactly what its name suggests- rooms.  As you walk in, you will first be drawn to the high ceilings of the historic Yerevan building.  As you enter the doors to the actual bar, you will see a long hallway with several different rooms off of it.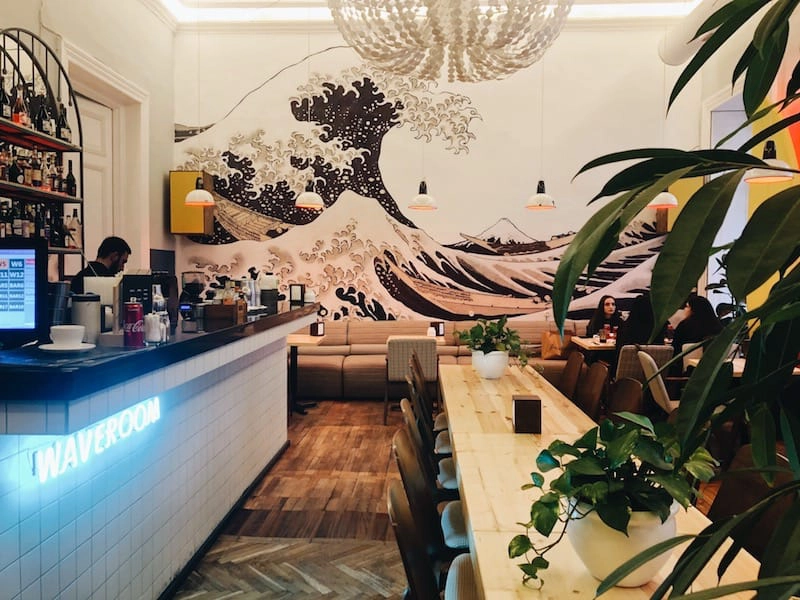 There is a Jungle room with green lighting and palm decor.  You have large rooms with colorful wall art that popular bar Enoteca and Yerevan cafe Malocco occupy.  Then you also have rooms where you can get a burger, a craft beer, and more.
This is truly an innovative and cool space in Yerevan.  They have great working wifi and will often have DJs on the weekends.
You can find Roomz at 38 Pushkin Street.  To find out more, check out their Facebook page.
Yar
A recent addition to Yerevan, Yar has come in and created one of the best terrace atmospheres in the entire city.
During the summer, you'll find them situated behind a building near the Cascades with a nice outdoor bar and cozy seating.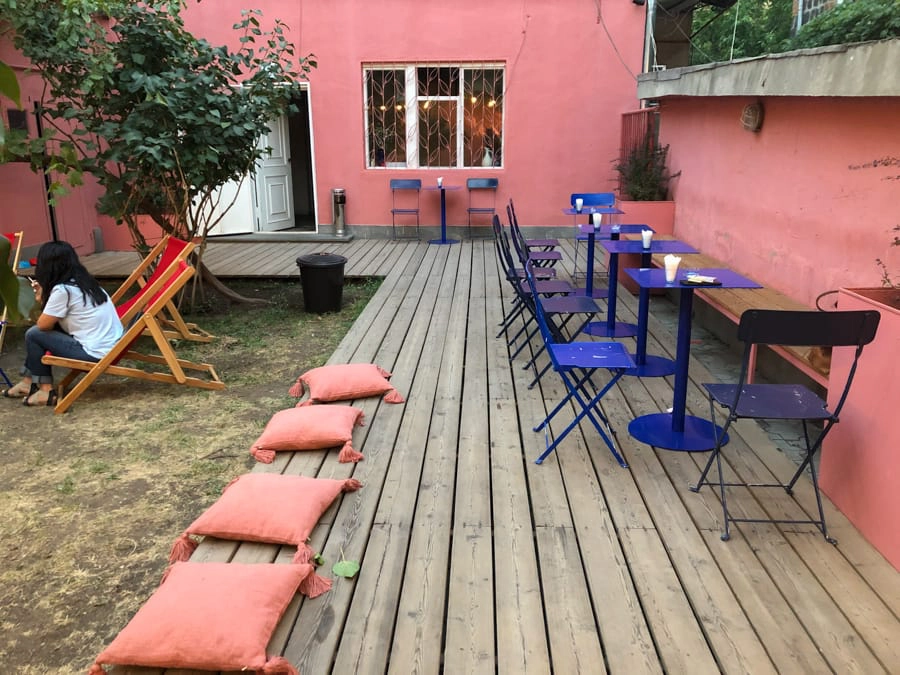 One of the best things about Yar is that there is also a cafe and a coworking space in the vicinity.  This bar is becoming a Yerevan favorite and we enjoy going there as the entire property has become somewhat of a cultural hub in Yerevan.
You can find Yar at Isahakyan 44.  To find out more, check out their Facebook page.
Mirzoyan Library
In the city center, you will find Mirzoyan Library, a creative space where you can enjoy a coffee, drinks, DJs, and art exhibitions (and more!).
Mirzoyan Library has really capitalized on the space where they are located and it gives off a cool Yerevan vibe with its hidden location inside of an old building.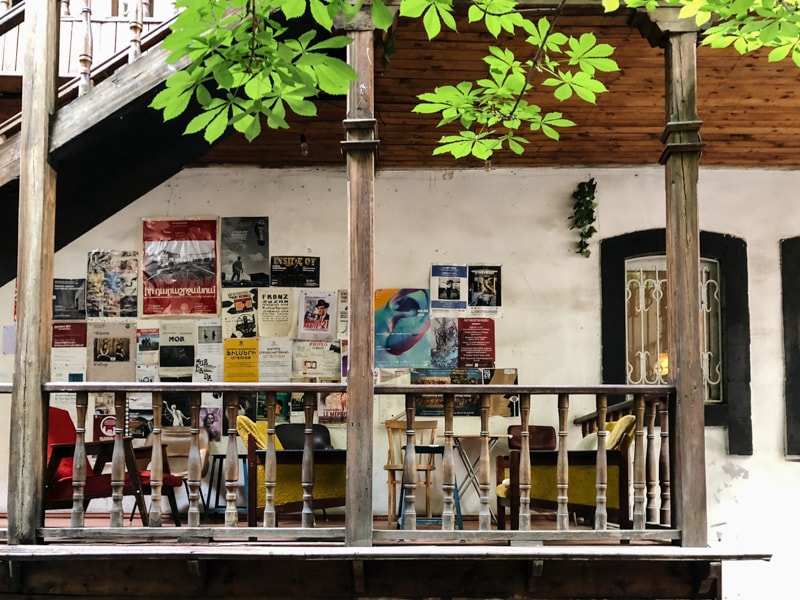 Mirzoyan Library hosts many events and lectures and always has a packed schedule full of things to do.
One of our favorite Yerevan events, the Urvakan Festival, uses the space for DJs and parties.
Nevertheless, Mirzoyan Library is definitely a cool place to check out and the locals love it.
You can find 10 Mher Mkrtchyan Street.  To find out more, check out their Facebook page.
Kond House
If you are in Yerevan for a few days, it would be remiss of you to not stop by Kond House one evening.
Located in an old, Yerevan building in the Kond District of the capital city, the place is a little bit of everything but a whole lot of cool.
Kond House is a restaurant, bar, hostel, and meeting space.
They have rooms there for those looking to overnight and the rooftop even has a pool which is not very common in Yerevan.
In the summer evenings, you will feel the chilled vibes by hanging out at one of their rooftop parties.  In the winter, you can cozy up by the fireplace in the restaurant and bar area.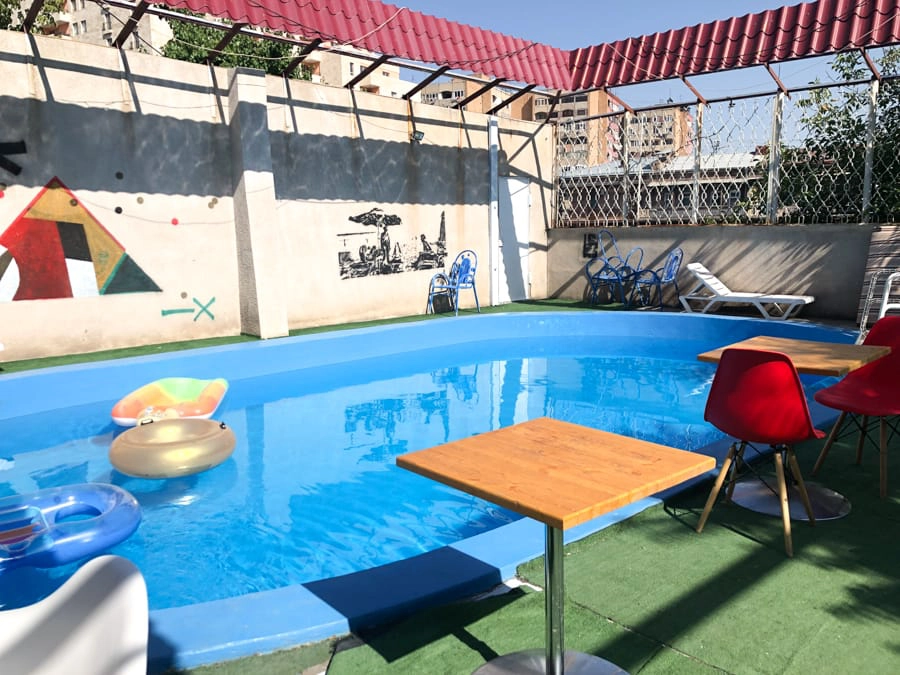 The Kond District is a historic part of Yerevan that is often overlooked.  Kond House will give you a taste of the district, so do be sure to stop by this Yerevan bar when you're in EVN.
You can find Kond House at 46 Leo Street.  To find out more, check out their Facebook page.
Rio Bar
Summer 2019 saw the bar 'Rio' open its doors in Yerevan and it has been a whopping success ever since.
The colorful Brazilian bar began as an outdoor terrace with live music and festivities and has slowly grown into a place where you can even hang out in winter.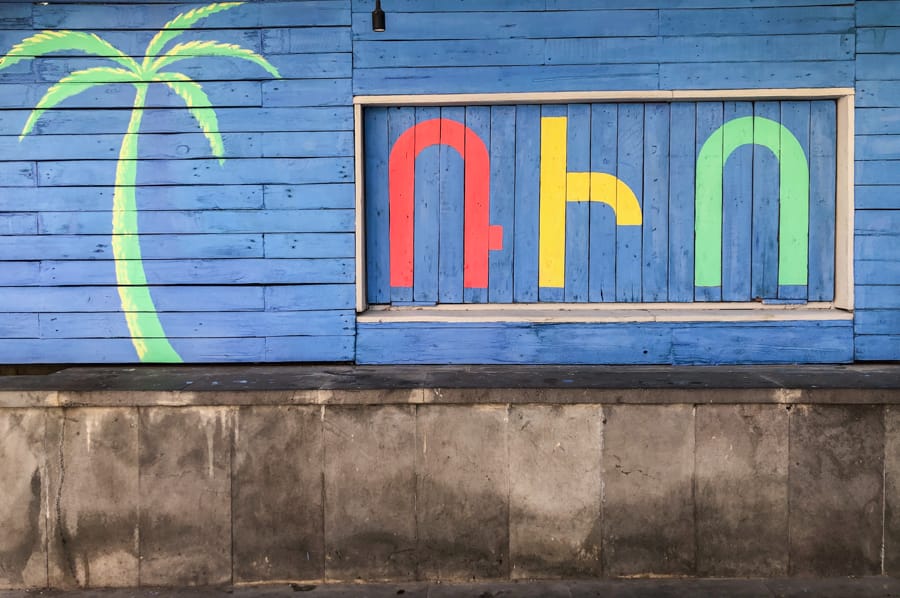 Located right off of Saryan Street, Rio Bar has typical Brazilian drinks and small eats.
There is a stage for live music and artists to perform and the place is non-smoking (don't worry, smokers, there is a room for you closed off behind!)
Rio is a place where people from all over the world can mingle together and have a light-hearted and good time.  This has become one of our favorite bars in Yerevan since its opening.
You can find Rio Bar at Saryan 16.  To find out more, check out their Facebook page.
Simona
If cocktails get you excited, then you definitely can't miss Simona.
This underground bar is located off of Aram Street and it has gained a cult following from those that love mixed drinks and good music.
Simona's bartenders are some of best mixologists in Yerevan and they will skillfully serve you one of the best drinks you've ever had.
Be sure to ask them for something with local, Ararat Brandy in it.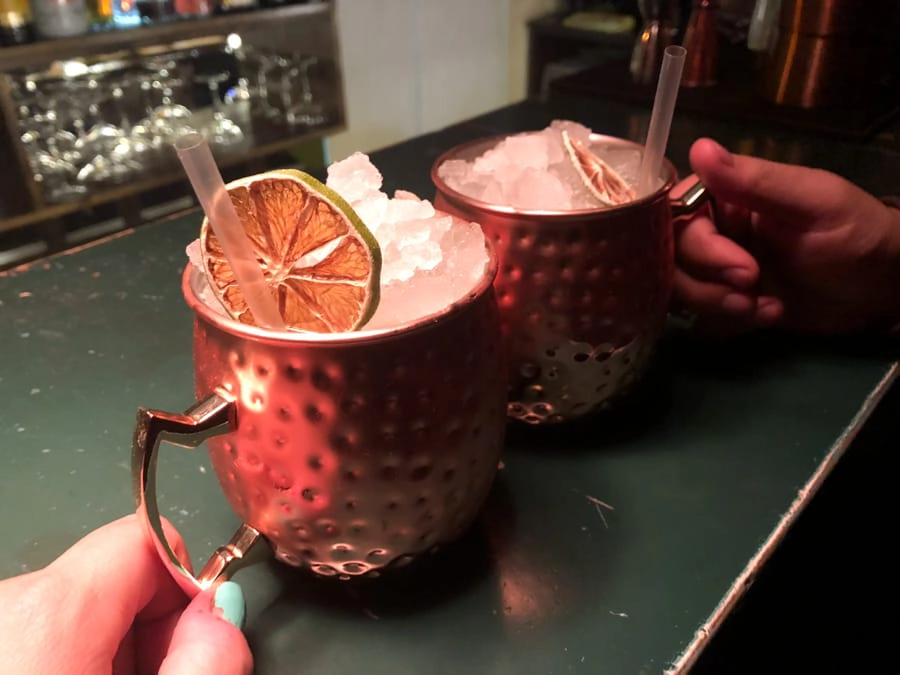 At Simona, smoking is permitted currently and it can become rather hard to breathe if you're there later in the evening.
This will likely change once the smoking laws are introduced in Yerevan, but for now, if you're a non-smoker or bothered by cigarette smoke, stop by earlier in the evening.
You can find Simona at 80 Aram Street.  To find out more, check out their Facebook page.
1880 bar & more
Another bar with one of the best array of drinks in Yerevan is 1880 bar & more, a hip bar located at the start of Saryan Street but still on Moskovyan Street.
1880 opened in 2019 and the interior and decor are some of the most beautiful in Yerevan, so stopping in is definitely worth it if you like photogenic places with gorgeously built bars and seating areas.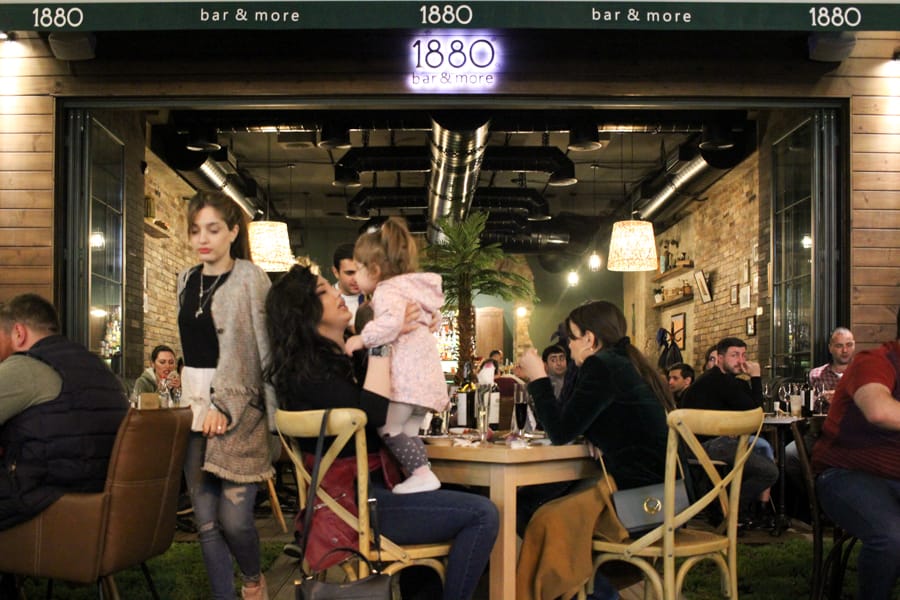 They also have a menu where you can find international dishes at an affordable price.
1880 is a great place to start your evening rocking up and down Saryan finding Yerevan's best bars and nightlife.
You can find 1880 bar & more at 28 Moskovyan Street.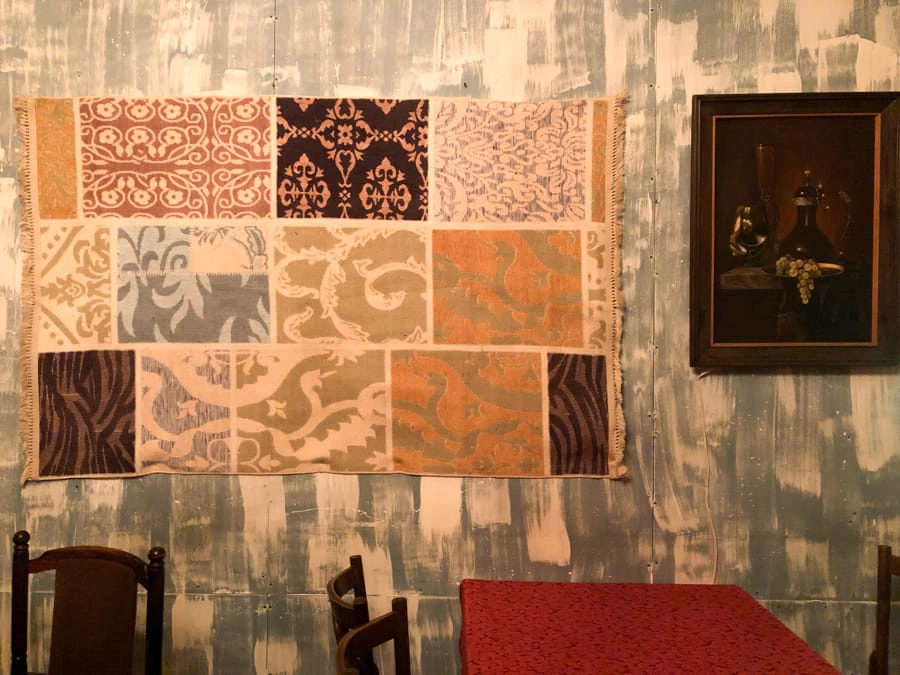 These are some of the best bars in Yerevan and we will continue to add to this guide as we see fit and as new, hip places open their doors in EVN.
If you have a favorite Yerevan bar, please drop it in the comments and let us know!
YOU MIGHT ALSO LIKE: