Armenia is teeming with wonderful villages and places to visit.  I have had the opportunity to travel to (and through) many and I firmly believe that Debed is a rare gem.
These are some fantastic reasons to get out of the city and head for a weekend in Debed in the wonderfully green Lori province.
Reasons to Visit Debed Village in Lori
Debed was not a place I was too familiar with until I found out my friend was building a guesthouse there.  Tatevik, an Armenian friend whom I met in Frankfurt, started on her awesome Debed Life project and it immediately ignited my curiosity of Debed.
I knew of a canyon and river called 'Debed' but had no insight into the village of the same name.  Debed, or 'Debet' is a village in Armenia's lush Lori province that has just shy of 1,000 residents and is situated south of Dsegh, a more well-known village in the country.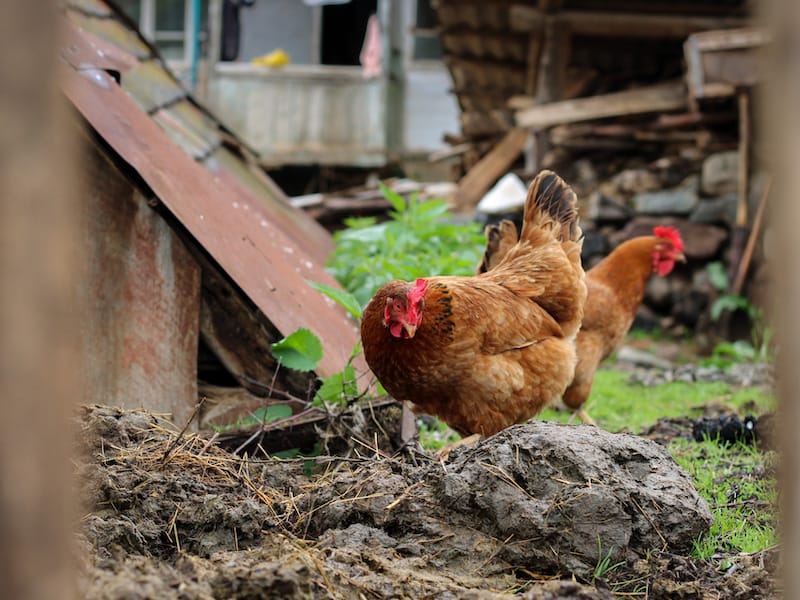 In recent years, Debed started gaining international recognition for COAF Smart Center campus building and the award-winning Beirut architecture firm behind it, Paul Kaloustian Studio.
While checking out the COAF Smart Center (or staying in its minimalistic concept hotel) is definitely one of the best things to do in Debed, this guide showcases my top reasons to visit Debed for a weekend getaway… or longer.
Stay at Debed Life
A gorgeously designed guesthouse in the middle of one of the most picturesque villages in Armenia pretty much puts Debed Life on the map and its hospitality and creative vision are what keeps it there.
The guesthouse was designed and built by a dear friend of mine named Tatevik.  She has traveled the world extensively and lived outside of Armenia for many years before coming back and using her global experiences to put together the most perfect space for other like-minded people.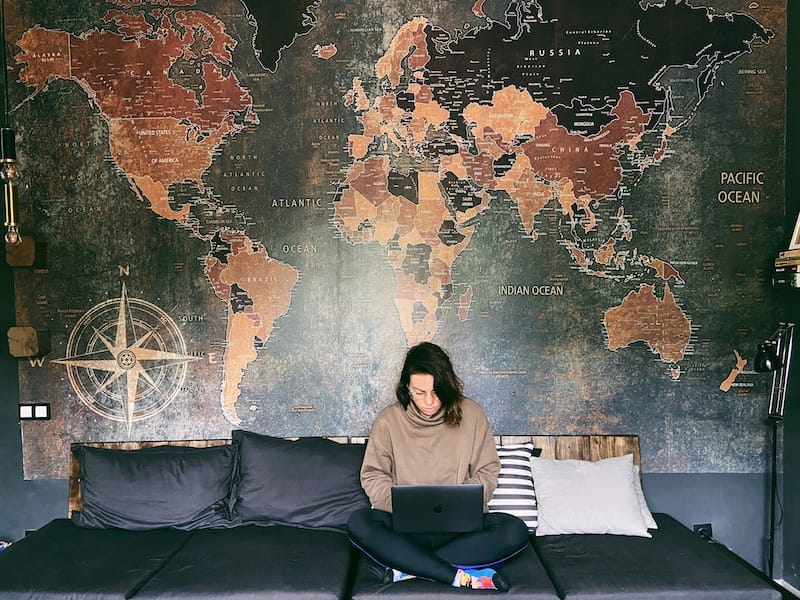 Debed Life is modern and current and doesn't feel like an outdated guesthouse.  It wants you to feel inspired and channel your creatively not only when you're outside staring but also when you're inside of the beautifully constructed property.
One of my favorite things is that Debed Life was built with travelers, digital nomads, and location-independent people in mind.  There is a large co-working area, good wifi, and many spots to help get the creative juices flowing.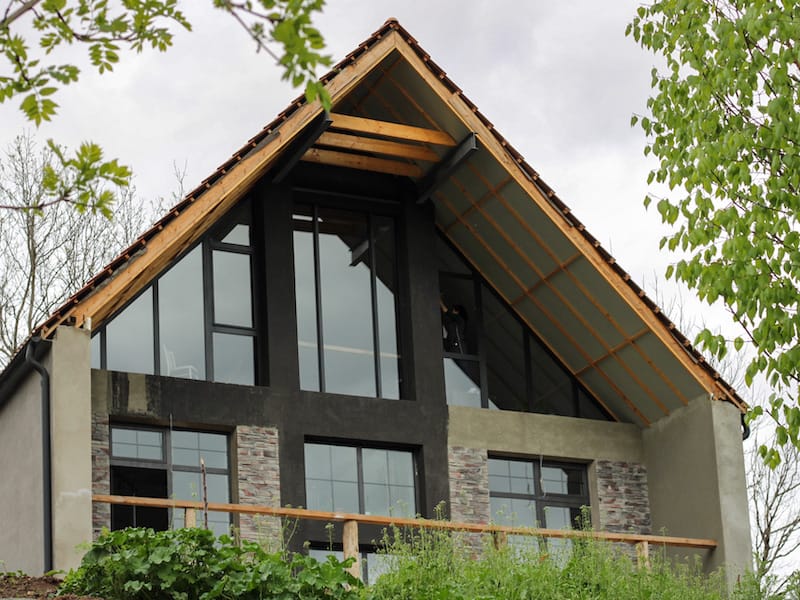 You can find out more about Debed Life on their website, including how to book a room there.  But, I definitely recommend booking a stay there if you're looking for a unique experience in one of Armenia's most awe-inspiring places.
It's Green, Green, Green
I have constantly found myself flocking to the south of Armenia when I travel here… not the north.  Where I'm from in the United States is so green and covered with trees that whenever I come to Armenia's north, particularly Lori, it reminds me of home.
Being reminded of home is fine, but I always felt like I wanted something different when I came to Armenia… so the arid climate of the south with the dry, treeless mountains seemed to lure me in a little deeper than the north.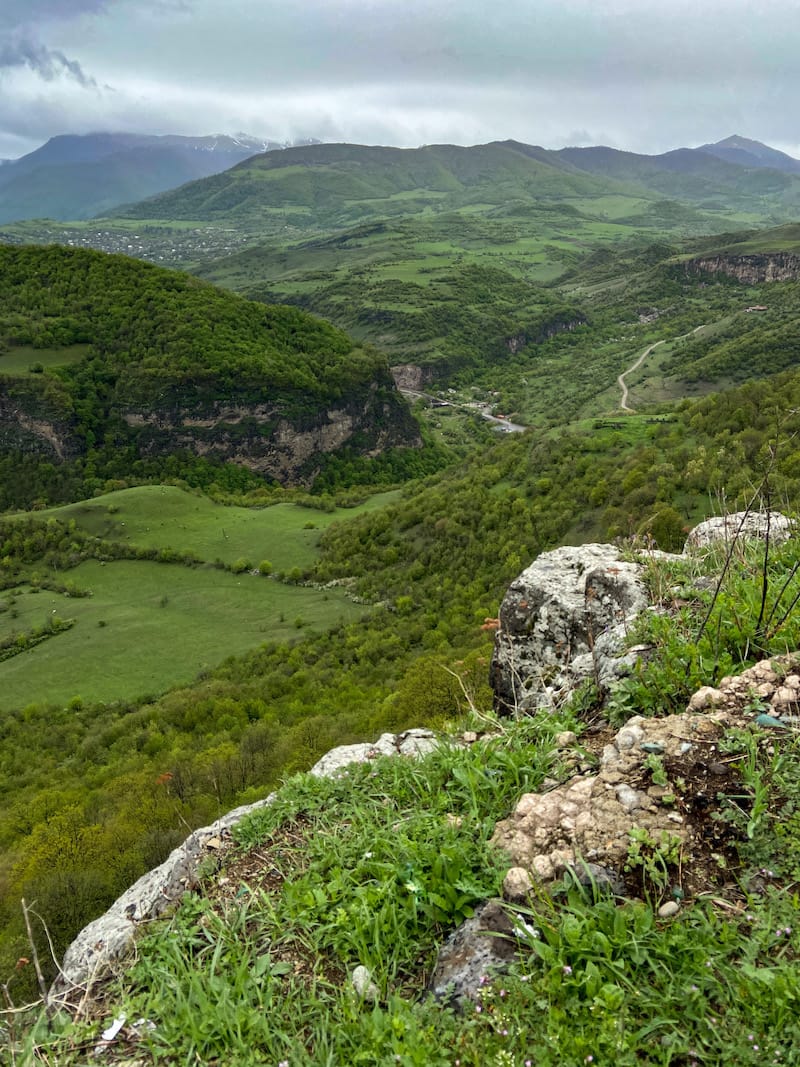 Until now.  The absurdity of 2020 has me pining for home and ever since my trip to the States was canceled in March due to the virus, I have found myself wanting something that felt a bit more like Virginia.  Lori is just that.
I'm from the city but the landscape in the western part of my state is somewhat similar to here in Debed.  The constant patches of fog and temperamental river give me the illusion that I am home and a place of familiarity while still being pretty different.
And that is why I recommend you pop by Debed- it is green and no matter where you are from, it will give you a sense of home and comfort.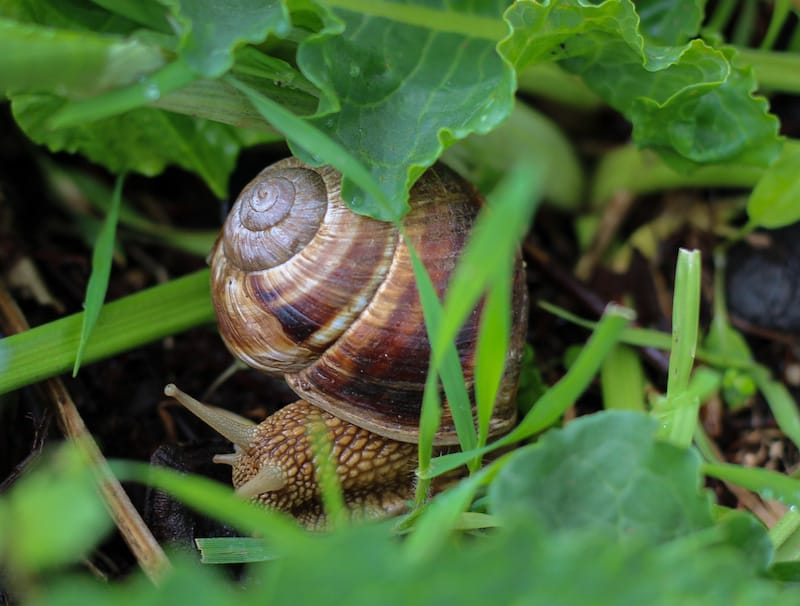 Visit the COAF Smart Center
One of the main attractions in Debed is the COAF Smart Center, a non-profit and non-governmental organization that's mission is to use a unique, community-led approach in an attempt to reduce rural poverty in Armenia.  (FYI: COAF stands for Children of Armenia Fund)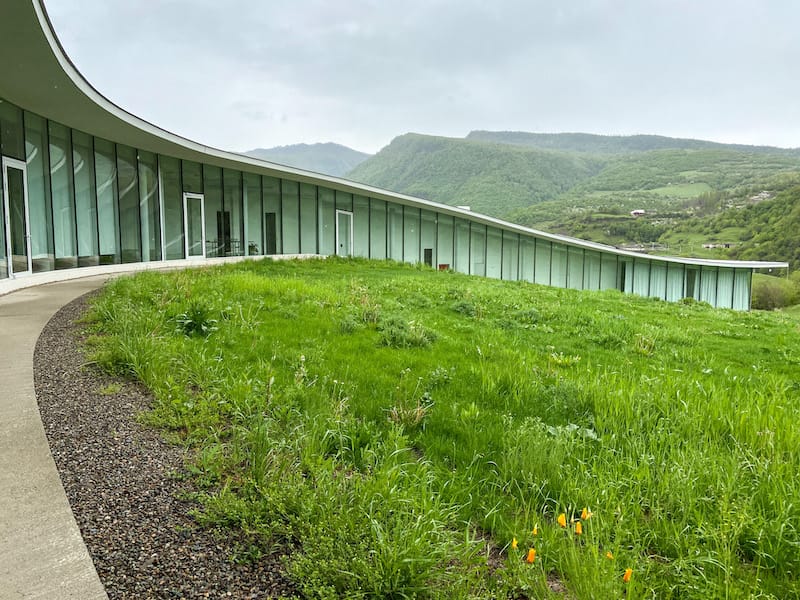 The mission is outstanding.  The building is also outstanding.  As noted above, the modern building was constructed by the Paul Kaloustian Studio in Beirut and it is a mind-blowing piece of work.  It was built with the surrounding nature in mind and the structure makes many international headlines for its beauty.
One of the best things to do in Debed is to visit and photograph how remarkable the architecture is.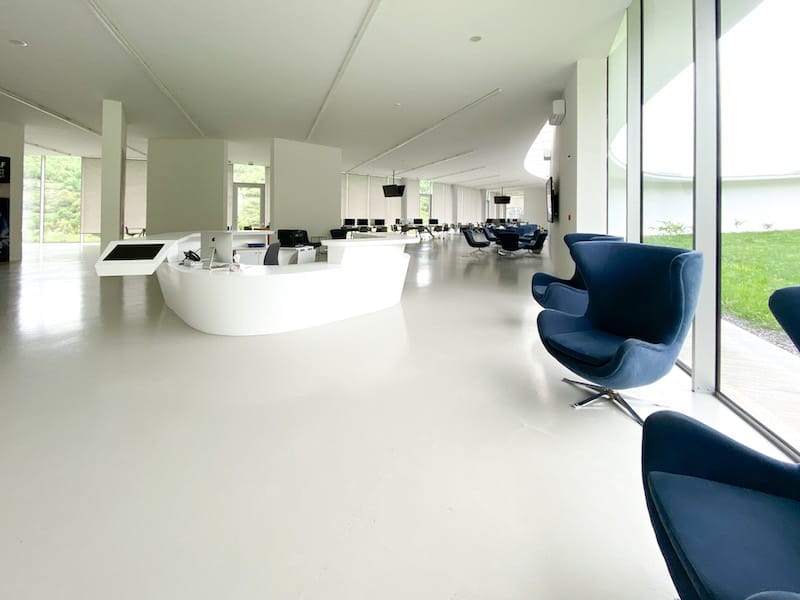 Concept Hotel by COAF
To the left of COAF Smart Center, you will find the Concept Hotel, a concrete masterpiece built into the land that offers several rooms for guests and a shared lounge and terrace overlooking the Debed scenery.
There is an on-site restaurant that was completely delicious and worth a stop in.  They have one of the region's best chefs, Roubin, working there and he is extremely talented and interactive with guests.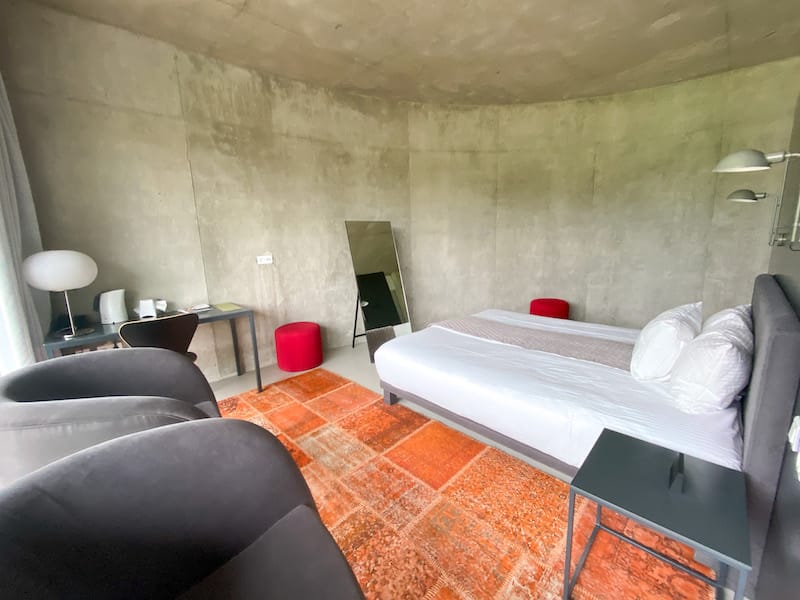 The rooms vary in design but are all modern and welcoming and places you'll want to stay at and never leave.
>> Click here to check rates and availability for Concept Hotel by COAF
Go Rafting on the Debed River
Believe it or not, Armenia is more than just monasteries.  It is also an up-and-coming adventure destination and one of the best things you can do in Debed is to take to the river and have a little Armenia rafting adventure.
Granted, your journey does not start directly in Debed and you will need to arrange transportation there, but it is affordable and wherever you stay should be able to arrange it (or you can contact Rafting in Armenia directly to ask).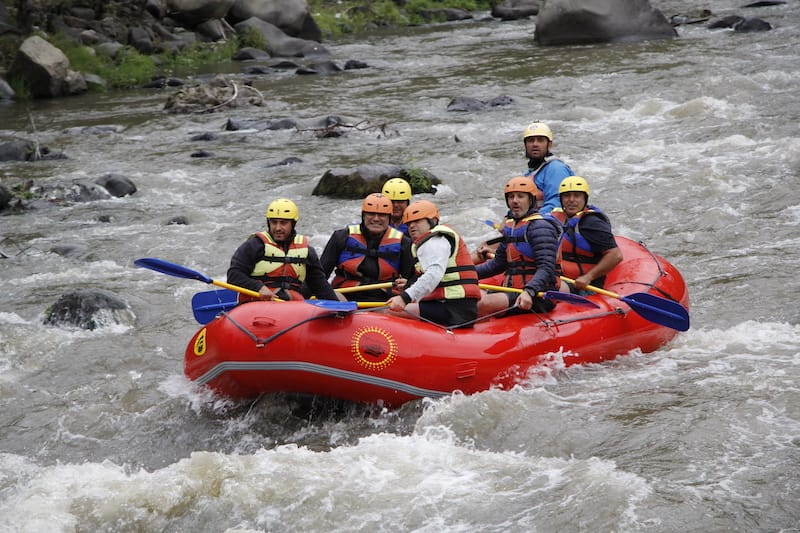 The Debed River is 152 kilometers long and runs close to the famous UNESCO World Heritage monasteries Sanahin and Haghpat.  The river is formed by the draining of Dzoraget and Pambak and it has a 3rd-degree complexity level for rafters.
If you're an adventurous soul passing through Debed or the Lori region, definitely put rafting on your list!  There are also other experiences outside of just Debed so be sure to check out their Facebook and inquire further.
Go Hiking Near Debed
Lori is a hiker's paradise.  There are so many trails in the area and many amazing opportunities to get out into nature.  You can forge your own path with the trails under development in Debed itself… or, you can download the wonderful Hike Armenia app and find all the information you need from one of their Lori hikes.
Some of the recommended trails nearby that you'll find on Hike Armenia are as follows:
Giqor Trail:  Easy (3.9km).  Trail that is marked and goes between Dsegh to Tumanyan.  Hike is ~2 hours.
Once Upon a Time Trail:  Medium (8.5km).  Trail is marked and goes between Dsegh and Kobayr.  Hike is ~4 hours.
Dsegh Loop Trail:  Medium (9.17km).  Trail is marked and runs in a loop near Dsegh village to the north of Debed.  Hike is ~4 hours.
There are also several other, more difficult trails in the region as you're on the Transcaucasian trail route (TCT).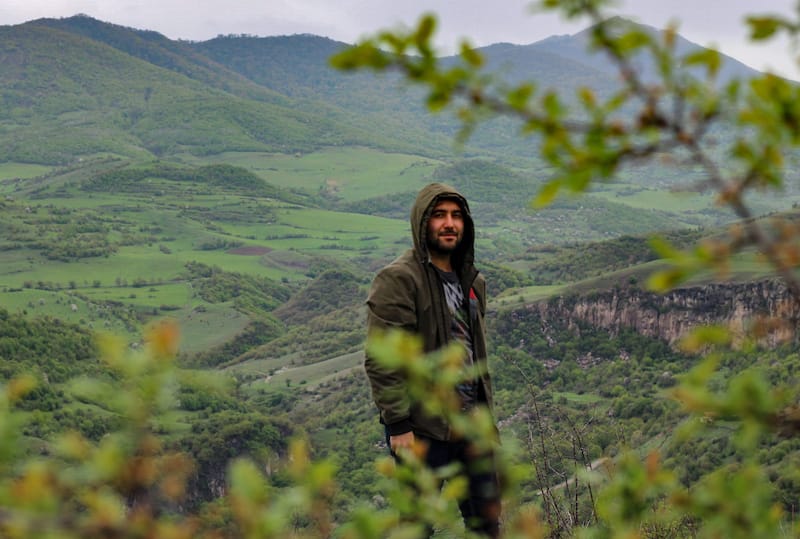 The best thing about Hike Armenia is they tell you how to get to each hike, give a quality map, and also inform you of local guesthouses that you can stay at along the way or in the villages.  It truly is one of the best apps to download before you visit Armenia.
Visit Dsegh Village
Just north of Debed is the gorgeous village of Dsegh, a place that is well-known amongst Armenians but not quite so known to travelers.
Dsegh is known for its most famous past resident, Hovhannes Tumanyan, Armenia's most celebrated poet.  But, aside from visiting the house where he grew up, you can also take in the pristine scenery and engage in the many hikes available in the area.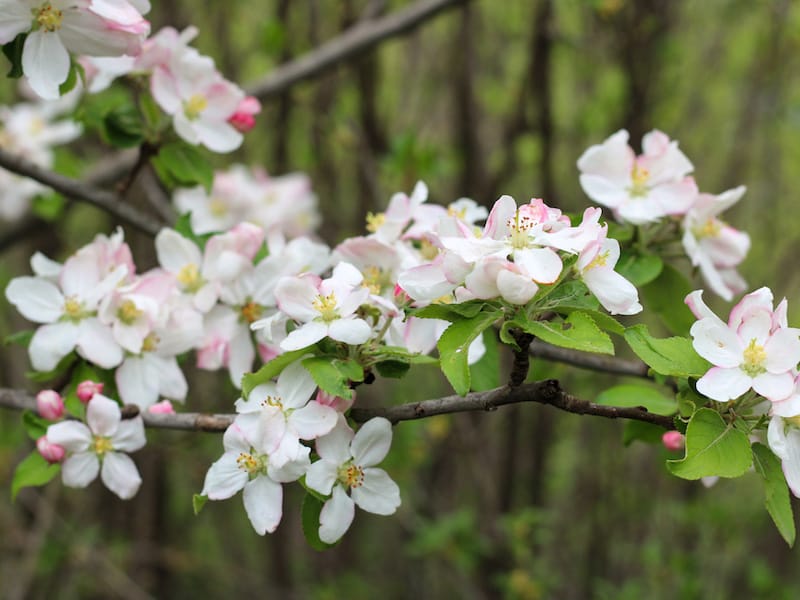 Other things to do in Dsegh are to visit the St. Gregory the Illuminator Church of Dsegh and all the monastery complexes nearby.  You can visit Kobayr, Hnevank, and Bardzrakach all nearby… or you can head to Tsover Lake and enjoy the natural settings there.
How to Get from Yerevan to Debed
Getting to Debed from Yerevan may present a bit more of a challenge but it is not too hard if you plan accordingly.  The best way to get there is by renting a car, naturally.  You can check Armenia rental car rates and availability here.  Do note that once you arrive in Debed village, the roads are a bit rough and not yet paved.
Another option for getting to Debed is by taxi from Yerevan.  This is definitely not the cheapest option but if you're going to stay in the area for a few days, it might be completely worthwhile!  The price will be around 15,000 AMD ($30) for a one-way taxi in Yerevan to Debed.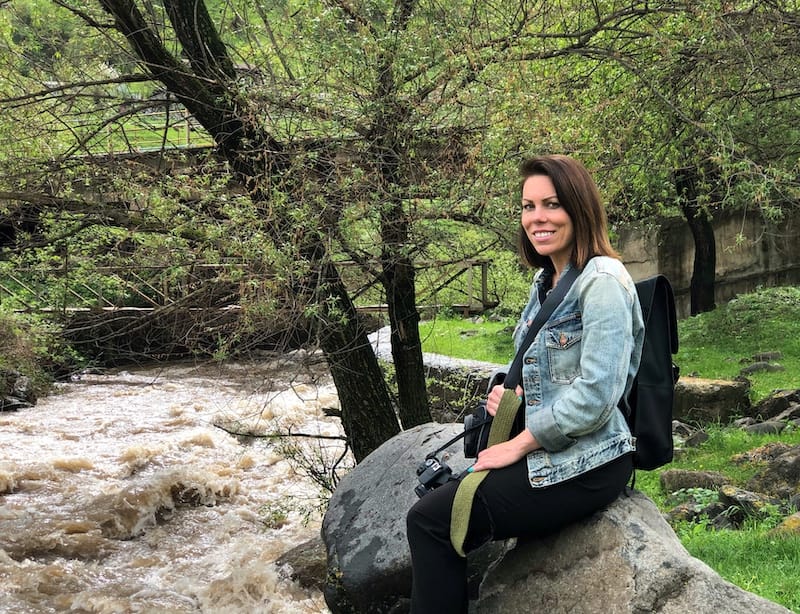 Alternatively, you can get to Vanadzor, Armenia's 3rd-largest city, via public transportation and then get to Debed from there via a taxi.  The price of the taxi will be about 2,500-3,000 AMD ($5-6).
To get from Yerevan to Vanadzor, you will need to head to the Kilikia Bus Station where buses depart regularly to Vanadzor (go in the morning when they are more frequent!).  The trip takes about 2.5 hours and will only cost you 1,500 AMD ($3).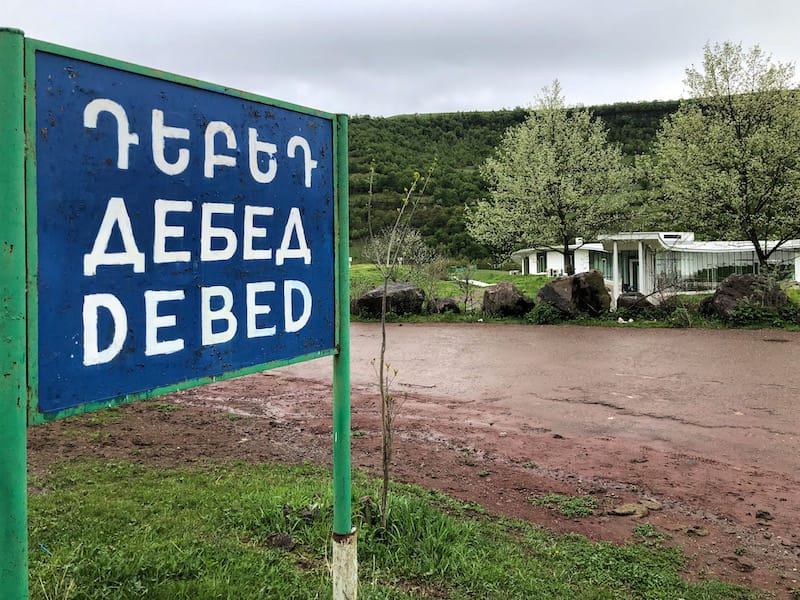 If you're looking for the perfect, natural getaway from Yerevan for a weekend (or longer!), definitely put Debed on your list!  It is the perfect place to unwind for a few days and a stay at Debed Life will certainly rejuvenate you for many days or months after!
PIN IT FOR LATER!