One of the most useful modes of transportation in Armenia's capital city is the humble taxi. This is a Yerevan taxi guide that will help you effortlessly take a taxi in Yerevan with three simple apps and a few tips.
Yerevan Taxi Tips: Taking a Taxi in Yerevan with 3 Useful Apps
One of the most frustrating things about arriving in a city as a foreigner is learning how to get around.
There are a few efficient ways to get around Yerevan (the Yerevan Pass helps with this) but the easiest way, currently, is via a taxi.
It might not be the most eco-friendly mode of transportation but in a city with limited options, taxis in Yerevan are a viable way.
This guide will showcase three reputable apps that we use to get around Yerevan by taxi.
We will discuss our top picks and the benefits and drawbacks of each.
These Armenian apps all work ubiquitously around Yerevan and are great to have downloaded on your phone before your arrival to Armenia.
If you have any additional suggestions, please leave them in the comments section as we will be updating this guide as the Yerevan taxi situation changes over time.
Tips for Taking a Taxi in Yerevan
There are a few things to know about taking a taxi in Yerevan before you do it.
Here are a few tips that will help you plan your trip:
⇒ Taxi drivers often smoke: It is commonplace in Yerevan and the rest of Armenia for taxi drivers to smoke in their vehicles.
In fact, it is more a rarity when they don't.
Just be prepared when hailing a taxi from the street or ordering one by an app.
There is a high likelihood that they will pick you up in a vehicle that smells like smoke.
⇒ Taxi drivers often talk on phones when driving:  In fact, many Armenians do this.
Until this is phased out, it is a reality when you're taking a taxi and it is scary.  Neither of us has been in an accident or fender-bender in a taxi, but this is just something to be aware of.  Hopefully, things will change in the near future.
⇒ Many foreign credit cards don't work on the taxi apps:  I actually am unable to get my card connected with any of the taxi apps in Armenia so I have to pay for everything with cash.  Just be prepared in case this happens to you too.
⇒ Always have small denominations:  If you're taking a taxi in Armenia, be sure to have small amounts of money on you.  I always have a lot of 1000 AMD notes and change in my wallet just to pay for taxis here.
Sometimes, if you try paying with something larger like a 5000 AMD note, the driver won't have change and will entice you into giving him a larger tip.
If you have issues with this, report it to the taxi app immediately. They are supposed to carry change.
⇒ Taxis are affordable in Armenia:  Taking a taxi in Yerevan is a very affordable mode of transportation.
You can get across the entire city for under $1 when it is not rush hour.  You can get to the suburbs of the city for extremely affordable prices.
You can also get to nearby locations, such as Etchmiadzin, for prices around $5 or the Zvartnots Airport for $4.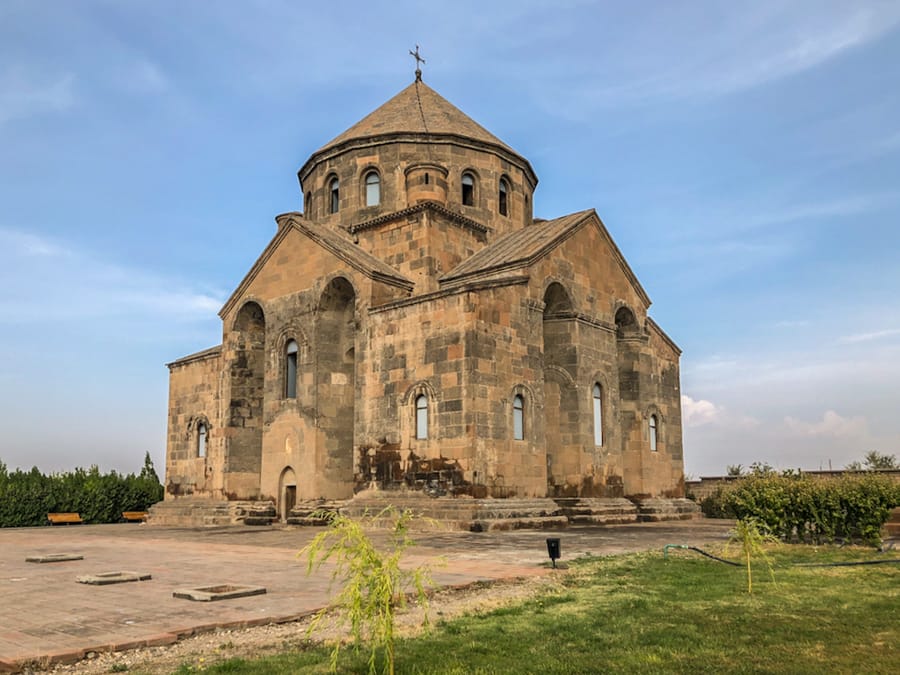 ⇒ Armenian drivers are friendly and may chat:  You may not understand them, but you will, at some point, come across a talker.
Usually, they are harmless and just like small talk… but other times they may want to become Facebook friends, Whatsapp buddies, or to slip something into your Viber.
This is pretty commonplace in Armenia.  I have met some really nice taxi drivers in Yerevan over the years from these casual taxi chats, actually.
GG Taxi App
The most popular taxi app to use for locals is GG Taxi.  The app is actually Armenian and locals really like supporting the app.
Aram uses it by default and I actually don't use it by default because I find the interface a bit more cumbersome to work through to get a taxi and there are many times when cars are not available.
But, many locals vow that GG cars are nicer, cleaner, and more modern.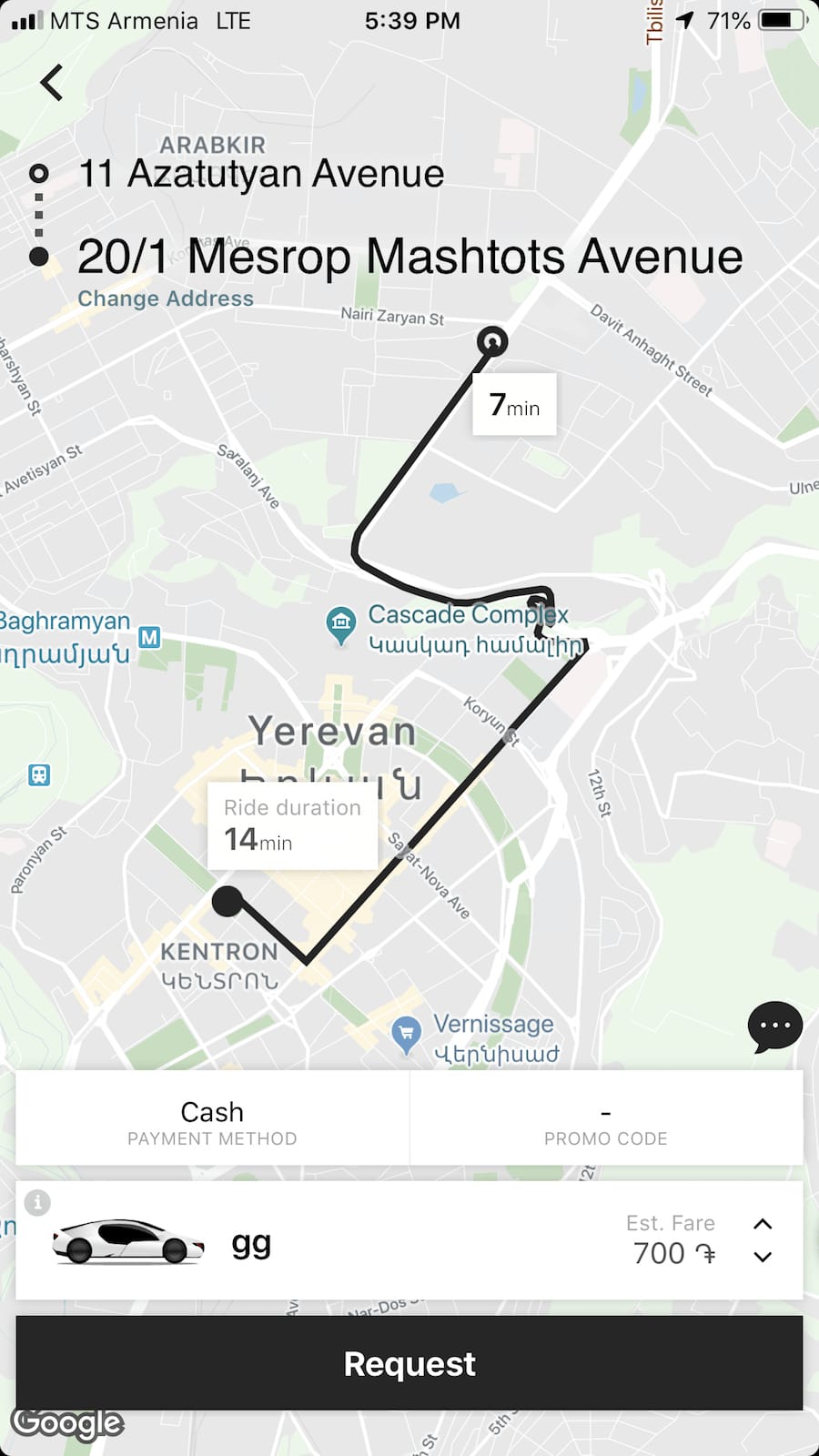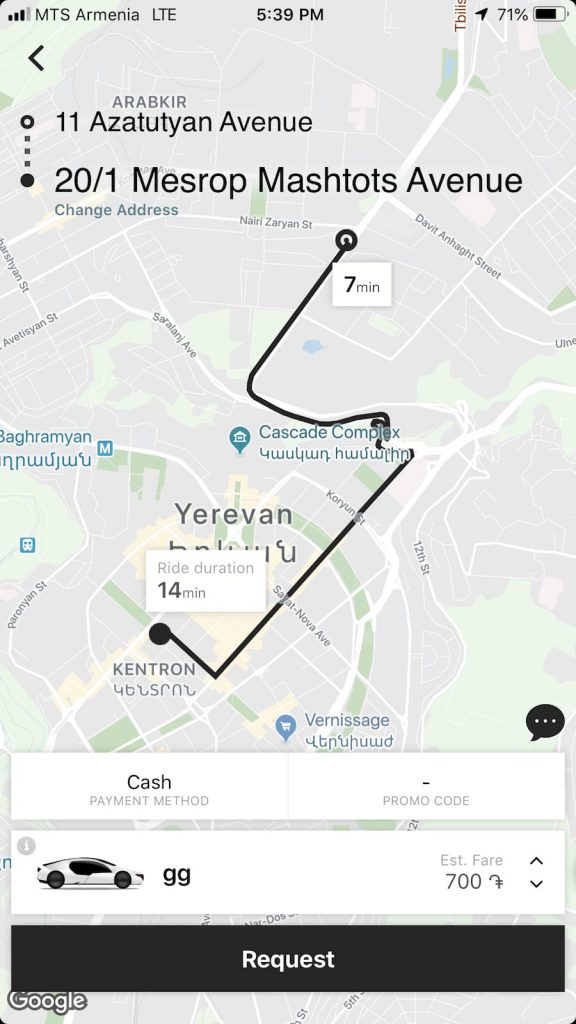 Nevertheless, we definitely recommend downloading GG Taxi before coming to Armenia as one of your go-to taxi apps.
Click here to download on iOS   |   Click here to download for Android
Yandex Taxi
Another popular taxi app here in Armenia is Yandex.  If you've traveled around CIS countries, you will know that Yandex is pretty common in many and is a mega-company from Russia.
Yandex works pretty brilliantly in Yerevan and is a great way to catch a taxi.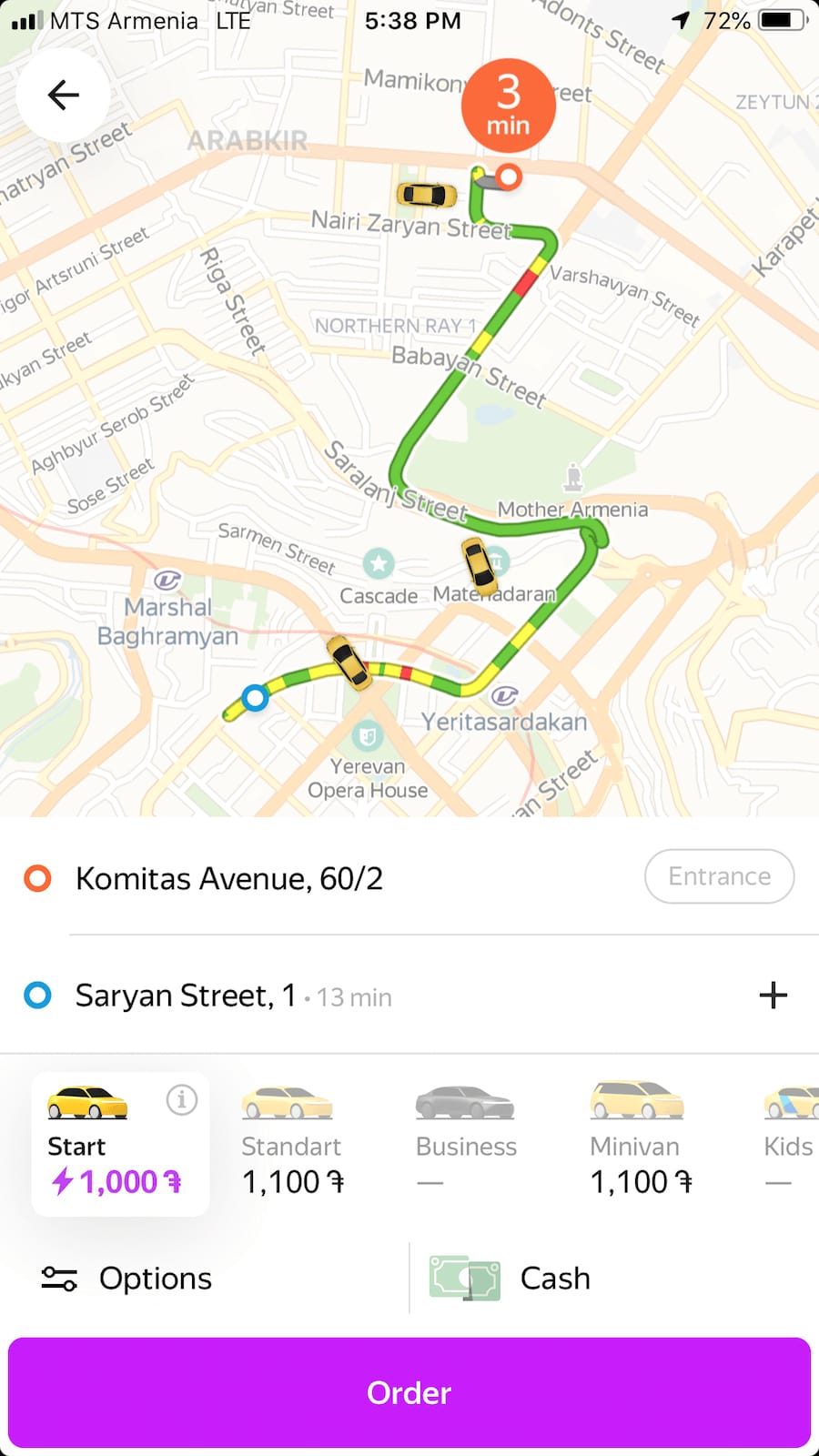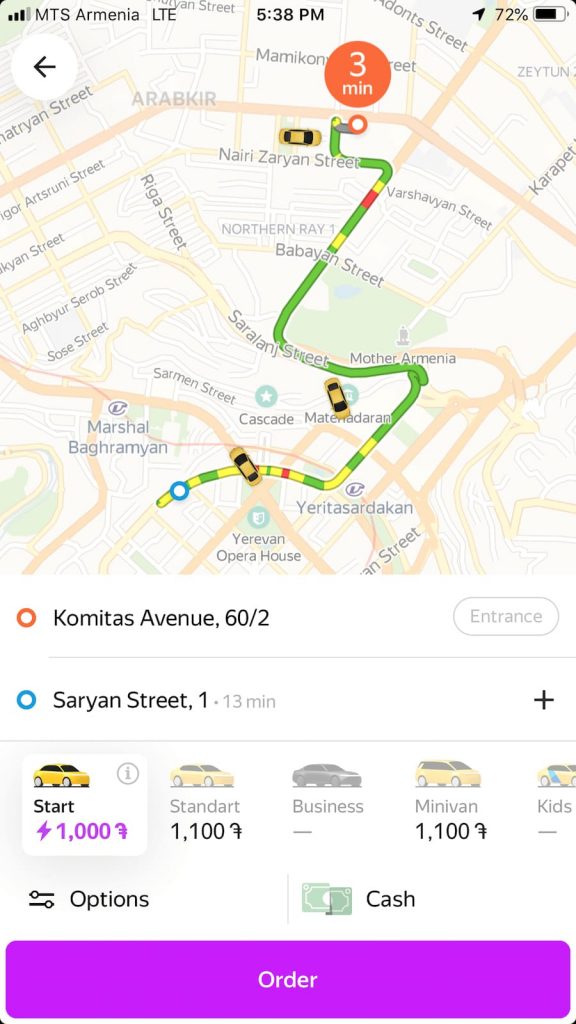 I find Yandex the easiest to use interface-wise and I like it because it works in many other countries that I travel to without problems (even Serbia!)  I also like it because Yandex almost always has cars available.
Many locals don't use it as their first choice because it is not an Armenian company and because they say the cars are crappier.
I rarely have issues with the app and when I have reported problems with drivers, Yandex customer service has been nothing but fantastic and quick to get the issues resolved.
Click here to download on iOS   |   Click here to download for Android
Utaxi
The app Utaxi is one that Aram and I are less familiar with but it comes with recommendations from some of its users so we have included it for good measure to diversify the mix a bit.
This is an Armenian app.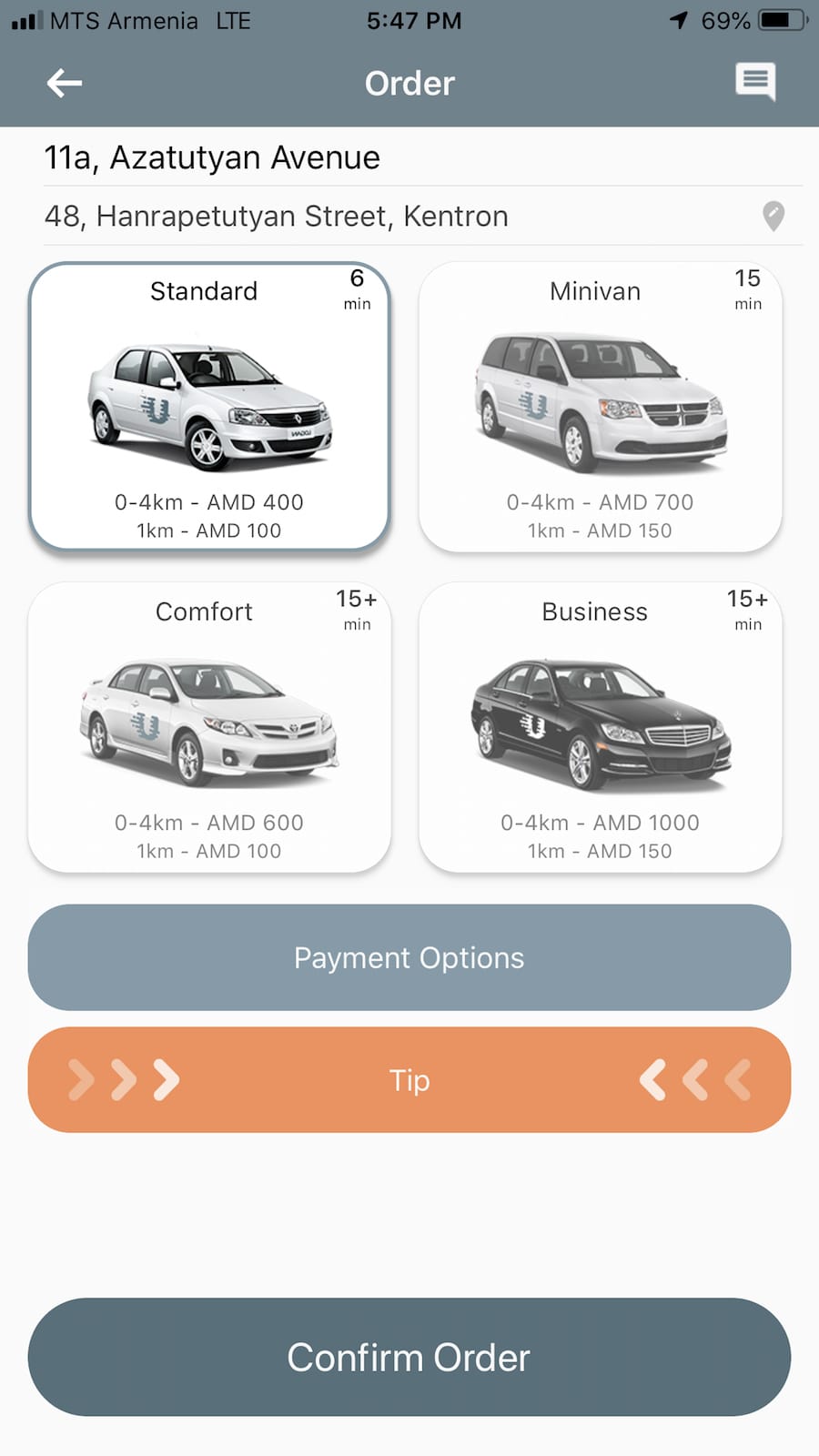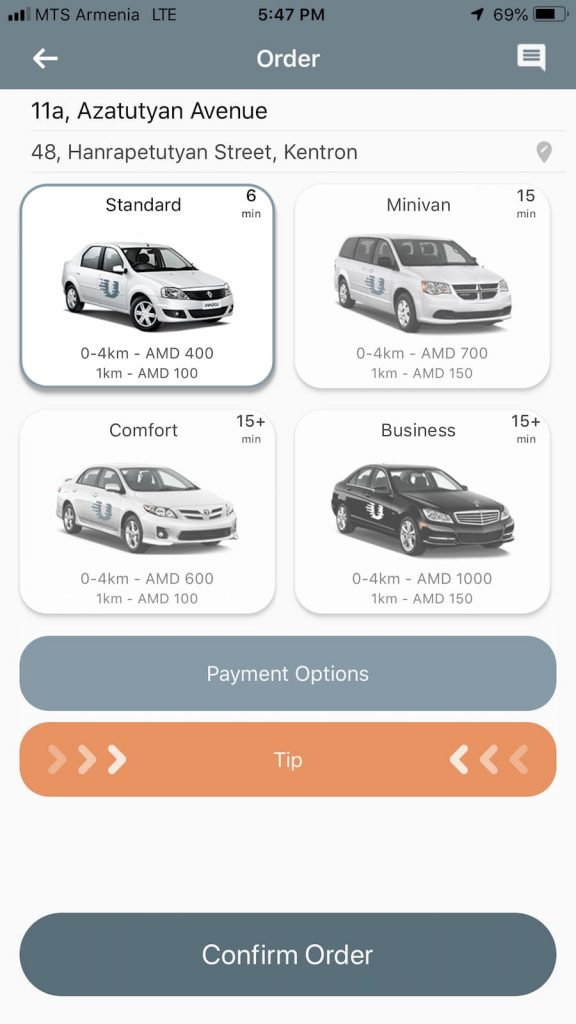 The reason I haven't used Utaxi yet is that I can't easily figure out the interface of the app.
I like the clean look of it, but I can't easily put in an address of where I'm headed.
This makes the process frustrating for me and I just open another app and use it instead.
One plus to Utaxi is that they will send you a 1000 AMD credit upon registration and download which is pretty cool.
While it is not an option that Aram and I use, it is still worth downloading if you want an additional option for your trip to Armenia.
Click here to download on iOS   |   Click here to download for Android
There are other ways to get around Yerevan from taking the metro to hopping on a marshrutka to using your own feet to walk around.
This taxi guide offers an alternative to those options and these apps will definitely come in handy when you're looking for the most efficient and reliable way to get around Yerevan.
Click here if you're keen to learn how to get a SIM card in Yerevan so that you can easily use these taxi apps!
If you have any other suggestions or are a new app that wants us to try your services, please get in touch via email or a comment.  Thanks!