If you're planning a trip to Yerevan and thinking about booking a Yerevan wine tasting, this post can guide you on the best tour to take, what to anticipate, and how to book your own trip!
My wine tasting in Yerevan was with the renowned 2492 Travel and it was an absolute gem of an experience and is one I recommend to every traveler to Yerevan!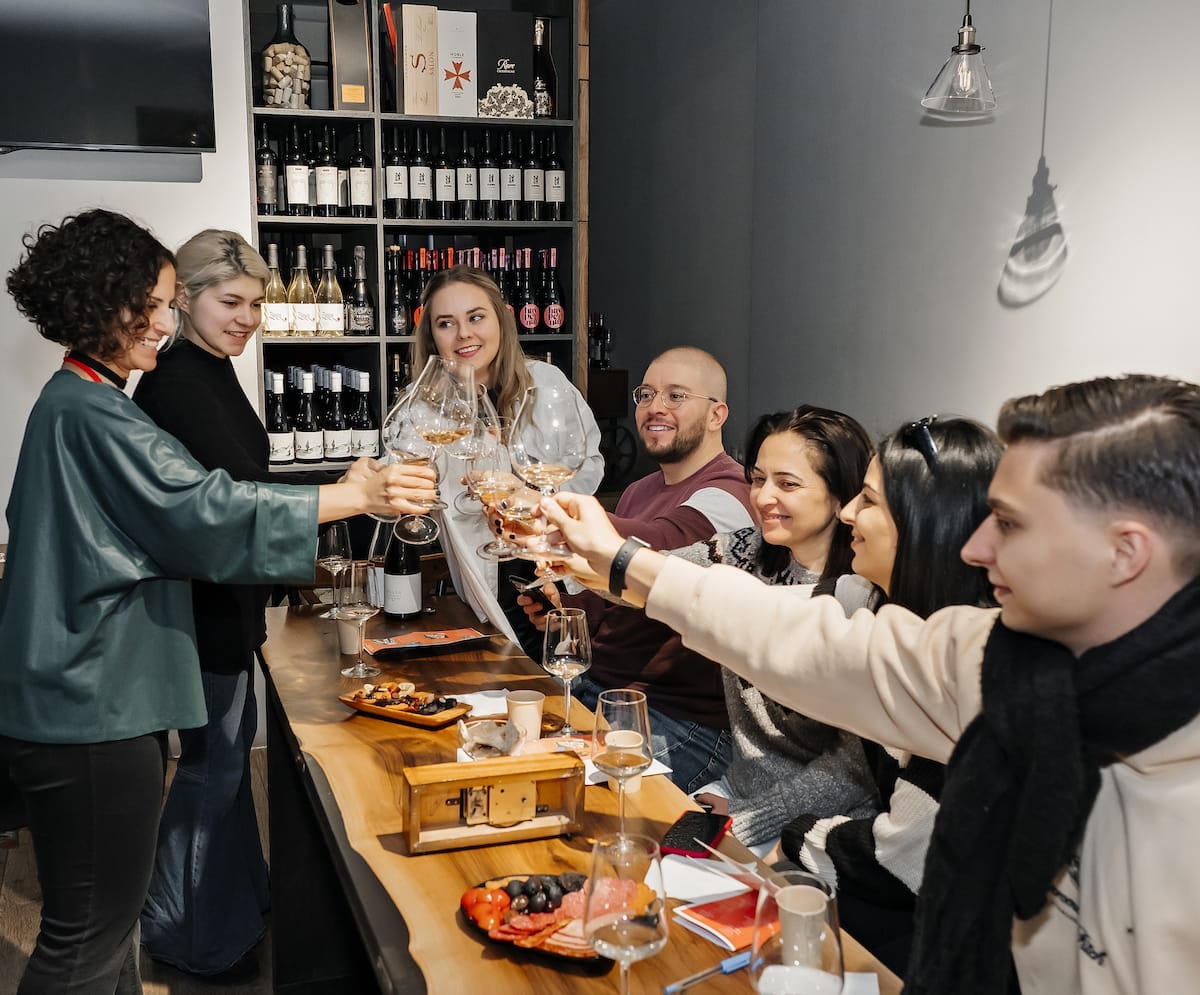 If you have any questions about joining a wine tour in Yerevan, feel free to ask in the comments section, and I'll provide as much insight as I can.
If you're looking for a quick link to the tour to get signed up – you can see more about the tour I am reviewing below here. Thank you!
Why I Signed Up for a Wine Tasting in Yerevan
Over the decades, Yerevan has cultivated a unique social wine culture that offers excellent wine-tasting experiences for locals and tourists.
As an Armenian, it pleases me to see how wine-making (and drinking!) in Armenia is progressing and the local small, medium, and large companies are producing more quality wines using native grapes and traditional and modern technologies.
And while I know a lot about wine and our wineries, things are changing every day!
And this Yerevan wine tour gave me a chance to see what was new (and past the scope of what I already knew).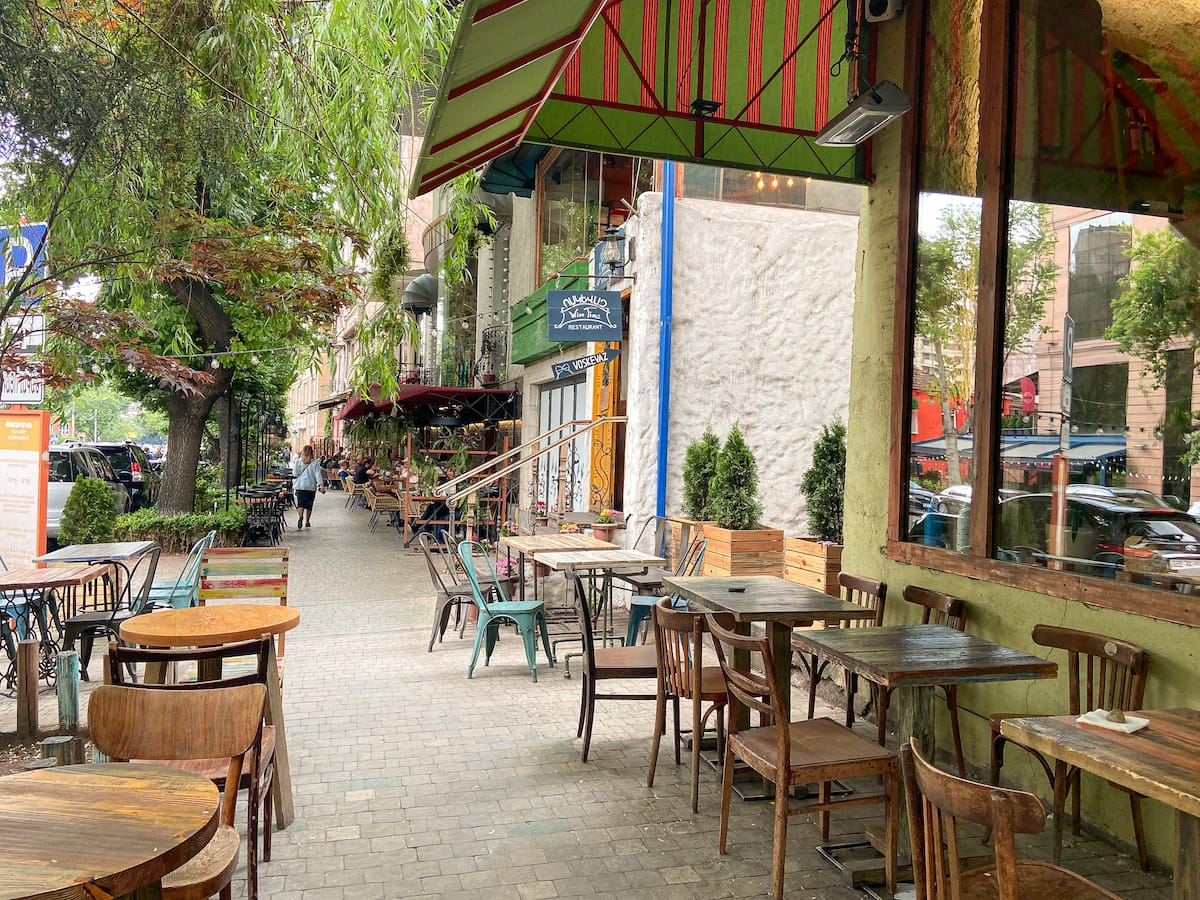 But why should YOU sign up for a Yerevan wine tasting? 
Well, Armenia is one of the oldest wine-producing regions in the world, and Yerevan, the capital city, is the perfect place to get your feet wet with the beverage.
On this tour, you will enjoy some distinctive local wines that are made from indigenous grapes that are thousands of years old. What better way to enjoy wine than in the country that is home to the world's oldest winery?!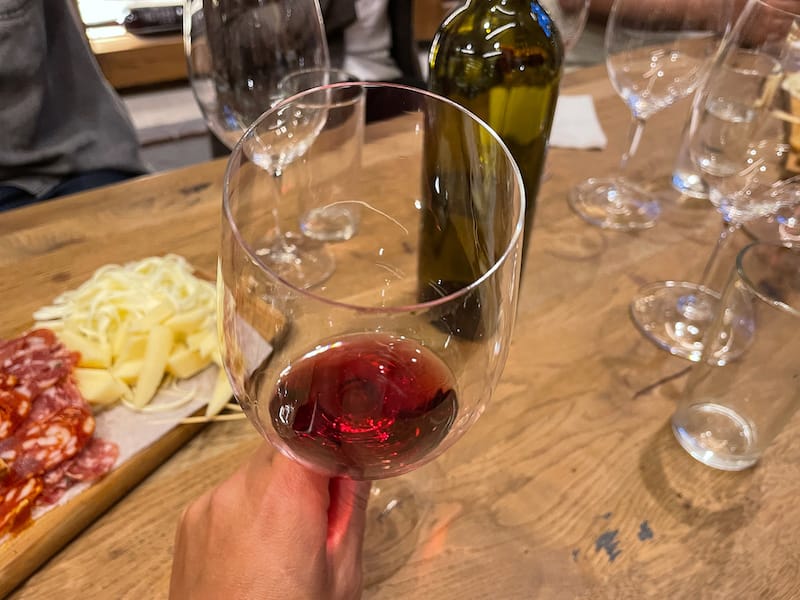 In addition to enjoying wine (and learning about it) on this tour, you will also get to experience a little bit of Armenia's fresh and delicious cuisine.
The tasting will offer some delicious small bites that can be enjoyed alongside the wine, offering a full gastro experience.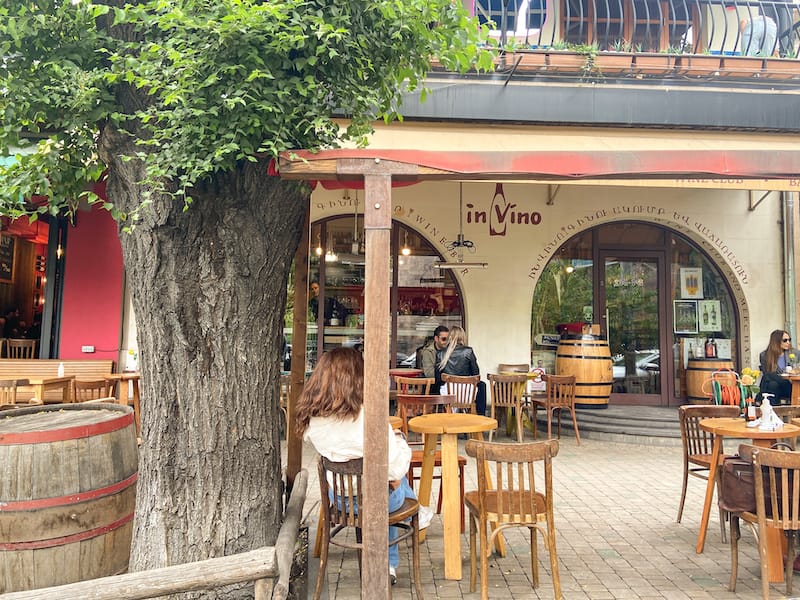 While this article is specifically about enjoying a wine tasting in Yerevan, you can also head outside of the capital city on another day and experience the wineries themselves, as well as wine culture in other parts of Armenia.
Those wine tours, vineyards, and tasting experiences will often be at the vineyards themselves.
BOOK HERE: Best wine tasting in Yerevan
While everything noted above is a good enough reason to book this tour and get introduced to Armenian wine, we definitely think it is a great way to support the local economy and wineries when you're visiting Armenia.
How to Book the Best Yerevan Wine Tasting
I booked my Yerevan wine tasting via Get Your Guide, one of our closest partners, and it was a fast and easy process!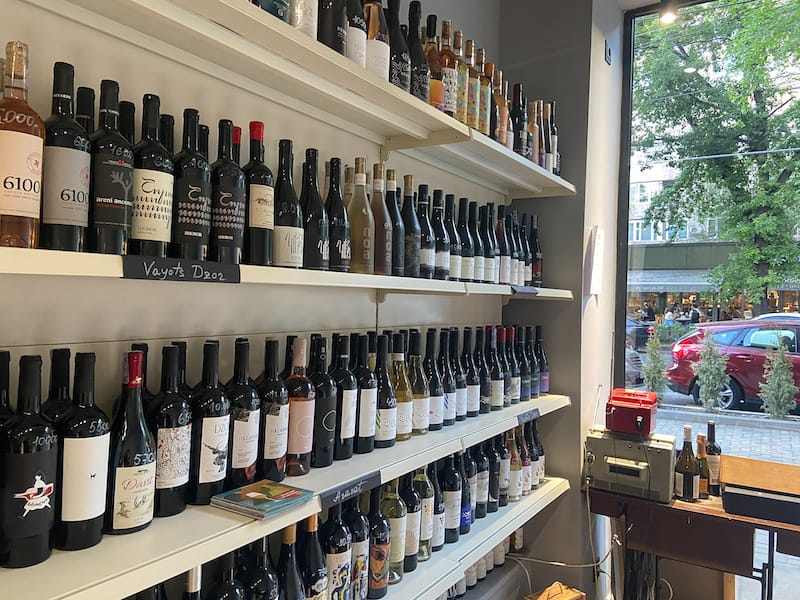 Shortly after getting my booking confirmation email (It was a bit of a last-minute decision!), just a day passed before I met with my guide and the rest of the group, ready to start our exciting Yerevan wine journey.
Book a wine tour in Yerevan here!
Where to Meet on the Day of the Tour
Our guide for the tour was Ani. She was knowledgeable and super friendly.
She met us in front of the Hovhannes Tumanyan Museum at 40 Moskovyan for my particular trip. You will receive the meeting point location via email.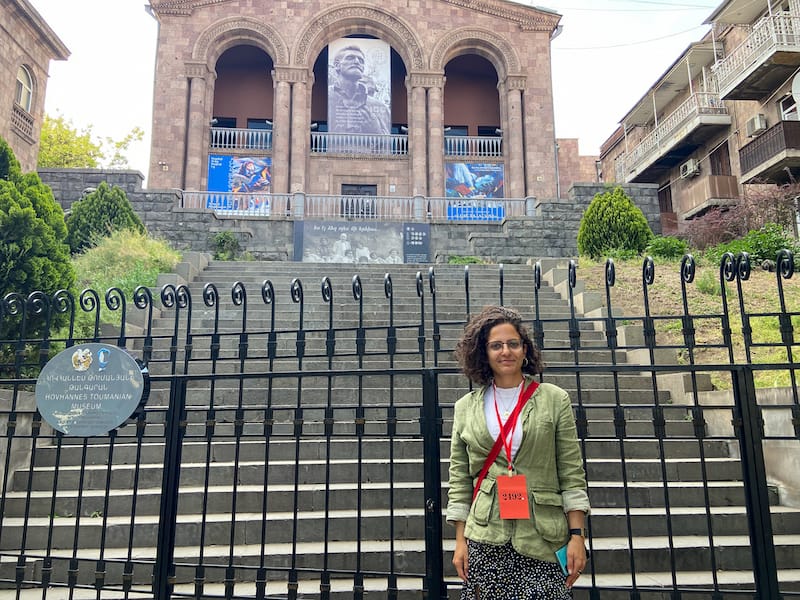 Take into consideration that the guides can be different based on their schedule and availability. The meeting point may also vary.
My Experience and Highlights from the Wine Tour
Duration: 4 hours
Meeting Point: 40 Moskovyan Street, Yerevan
Language: Armenian, Russian, English, French
🍷 CLICK HERE TO BOOK!
Our tasting started right away after our guide introduced herself and the tour participants met each other.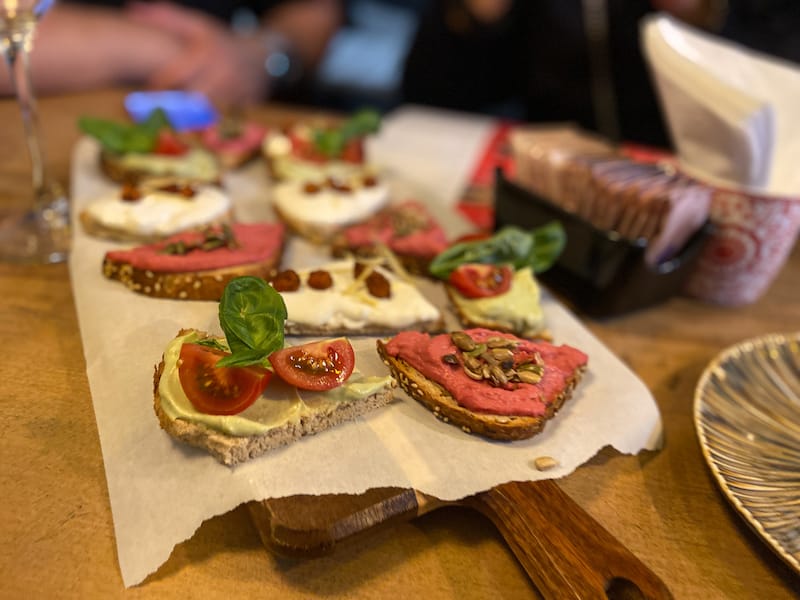 She elaborated on the places that we were going to visit where we could try white, red sparkling, port wine, and orange wines.
You will likely be visiting 4 different wine spots around Yerevan. On the day that I went, we hit up some of the hottest spots in town (Decant and In Vino to name a couple).
The tasting will include a total of 13 carefully-selected wines that will showcase Armenian viticulture in a diverse (and delicious) manner.
BOOK HERE: Best Yerevan wine tasting
While you're enjoying the wine with your group, you will also have a chance to learn more about Yerevan and the history of the Armenian people through wine and storytelling.
You will also get a chance to become familiar with many of the 400 regional grape varieties and the locations where they are cultivated.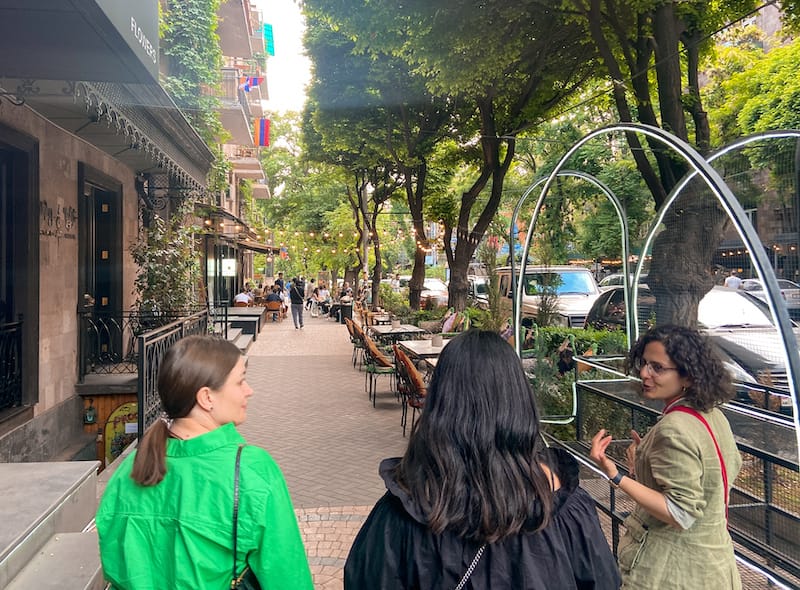 Most of the wineries and restaurants that were on our tasting itinerary were located on the famous Saryan Street which is known for its cool vibe and wine bars.
The street is home to many different different types of wine shops/bars, restaurants, hip coffee shops, and more.
Saryan Street is also the home of the Yerevan Wine Days festival which takes place annually.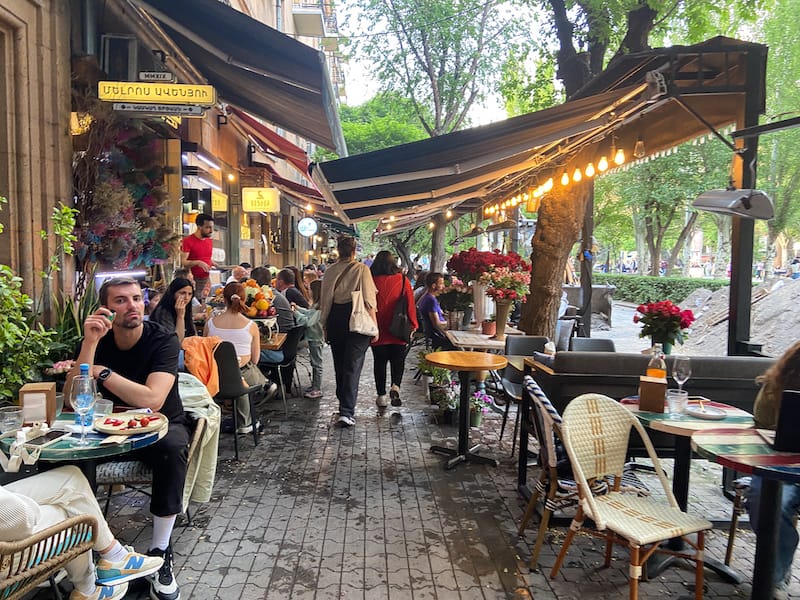 Other wineries that were on our list were in a park near the Cascades, which is another famous place in Yerevan.
Who Can't Join This Yerevan Wine Tour
Regrettably, those in wheelchairs can not sign up for this wine tour last minute. If you are in a wheelchair, please contact the tour beforehand to see if they are able to accommodate you!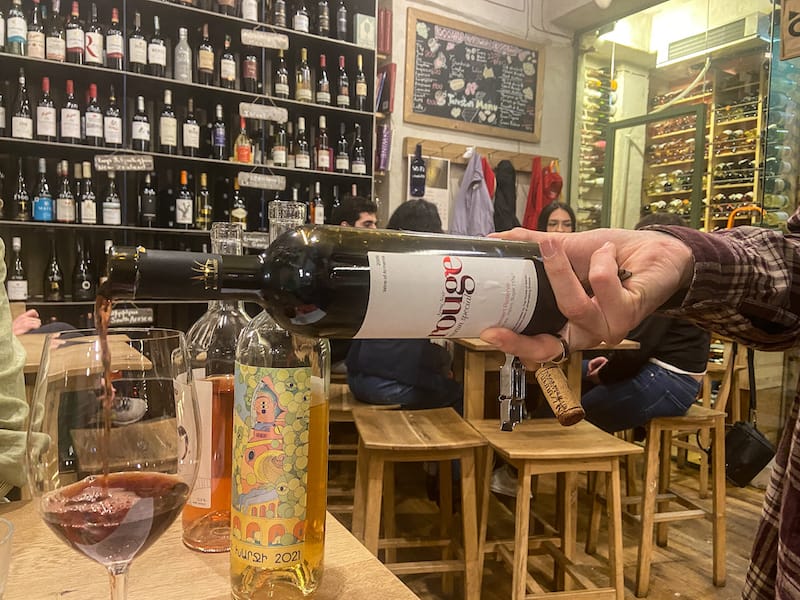 At the start of the tour, please tell the guide about your dietary restrictions, such as being vegan, vegetarian, or having allergies.
It's recommended to discuss your food preferences and allergies with the tour operator when booking via email, just to be sure!
I also recommend wearing comfortable shoes for the trip as you will do a bit of walking from place to place!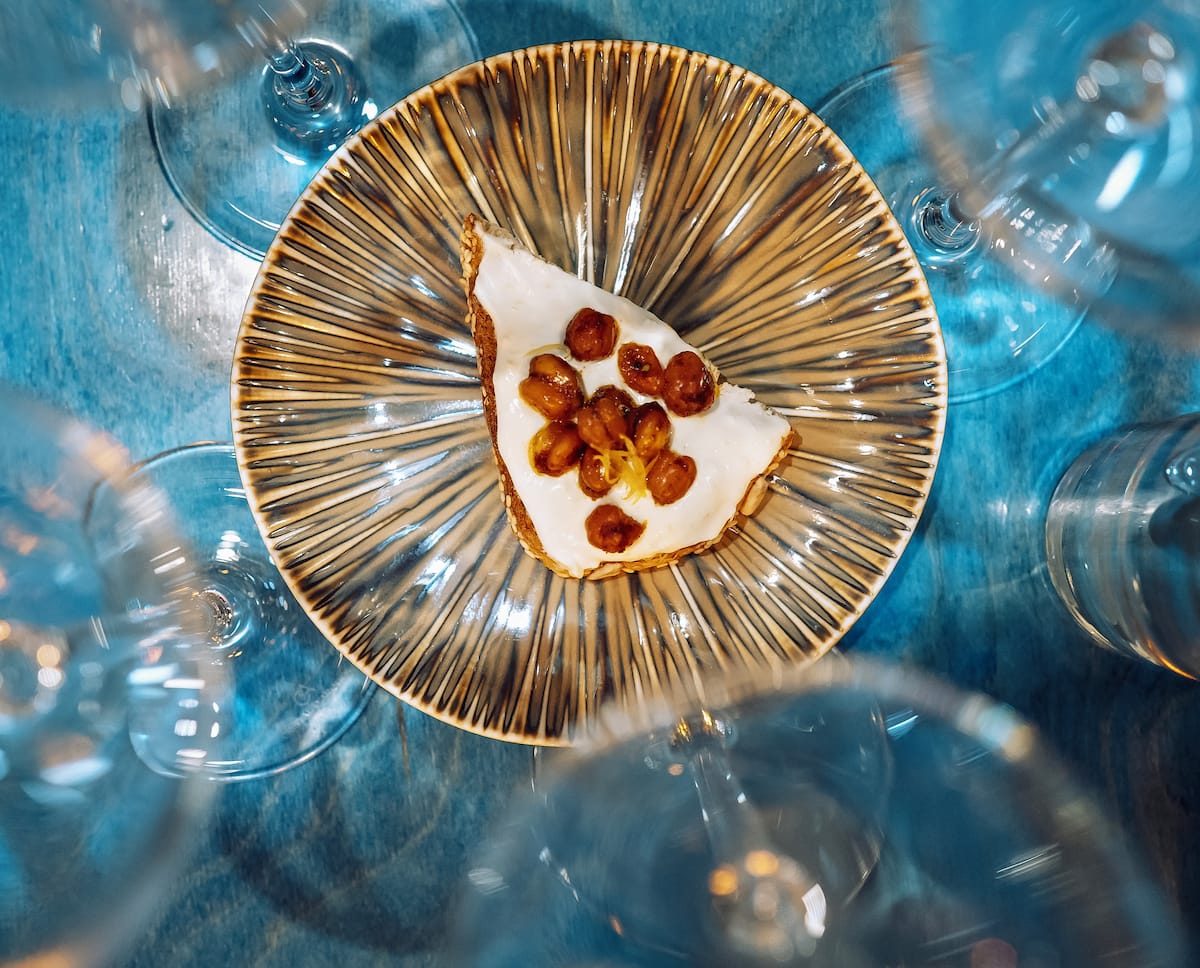 If you're visiting Armenia during the beginning of spring, bring an umbrella! That is our rainy season and the weather can be a bit unpredictable.
Should You Book a Wine Tasting in Yerevan?
Yes! Yerevan is considered the center of wine and cuisine in Armenia, and even if you have a limited amount of time in the city, this tour is an excellent option.
This tasting allows you to piece together the city's history and wine culture after exploring Yerevan's many attractions.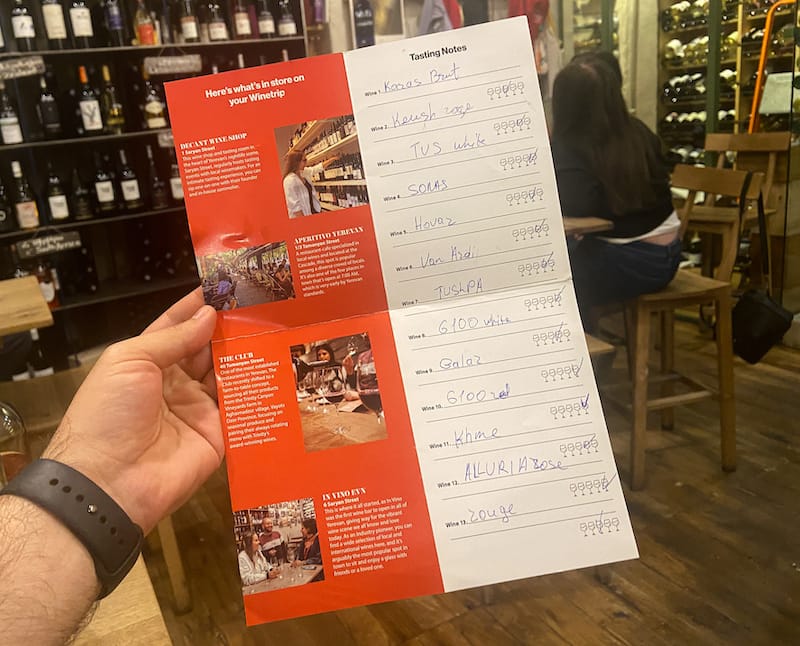 By the end of the tour, you will have gained a better understanding of the city, far beyond just the country's wine!
Book a wine tasting in Yerevan here!
If you have any inquiries about taking a wine-tasting tour in Yerevan, feel free to ask us in the comments or send us a message.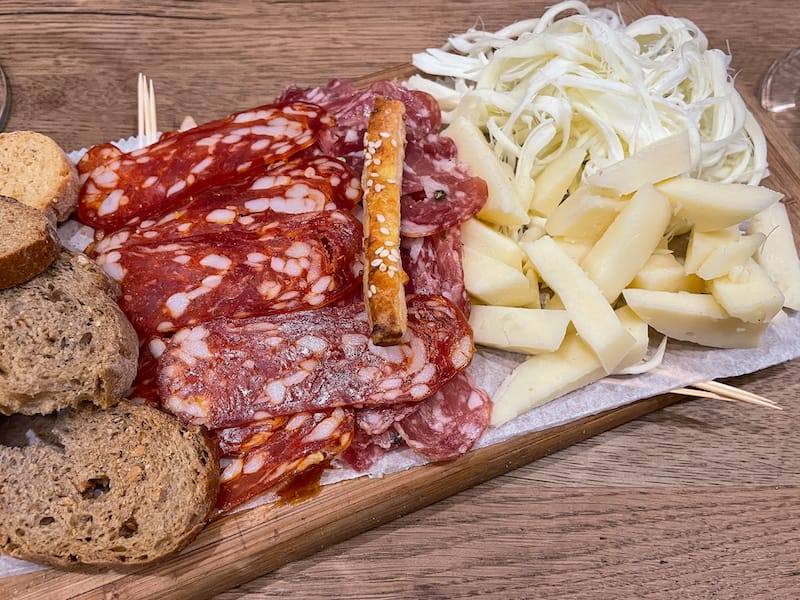 Also, if you have already been on the tour, we would love to know what your favorite part was!
More Armenia Travel Guides