Is there ever a way to make a guesthouse more perfect than it already is? Of course – just make sure the property has its own lavash bakery (bread house).  Or, you can just take a trip to Goris and visit the MVN Guesthouse!
We had a chance to experience some of Goris' top-notch hospitality at the MVN Guesthouse on Mashtots Street. Not knowing what to expect, we walked up to the site of a convenience shop, a lavash bakery, and an enormous guesthouse.
And, in true Armenian fashion, an additional splash of that famous Armenian hospitality.
About MVN Guesthouse in Goris
MVN Guesthouse was an idea that was inspired by the nearby Hotel Mirhav seven years ago in charming Goris. Davit, Meri, Vitaly, Naneh, and Nona are the local Goris family that is behind MVN and the letters stand for the first names of the children, Naneh, Vitaly, and Nona.
However, at some point along the way, there was an error in the name and it became MVN. No worries – the 'M' can totally stand for 'Magnificent' because the guesthouse is 100% just that.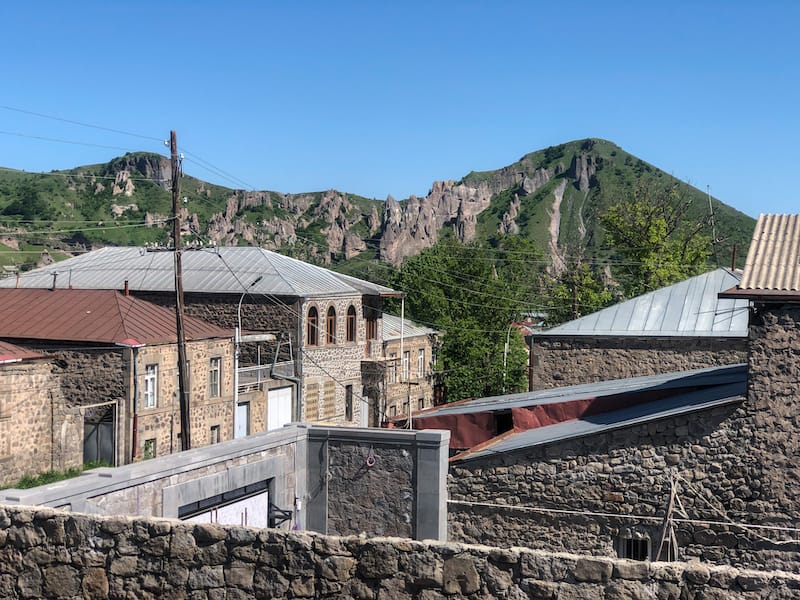 The home was built by Davit's father and has had several businesses throughout the years, including the lavash bakery that still exists there today.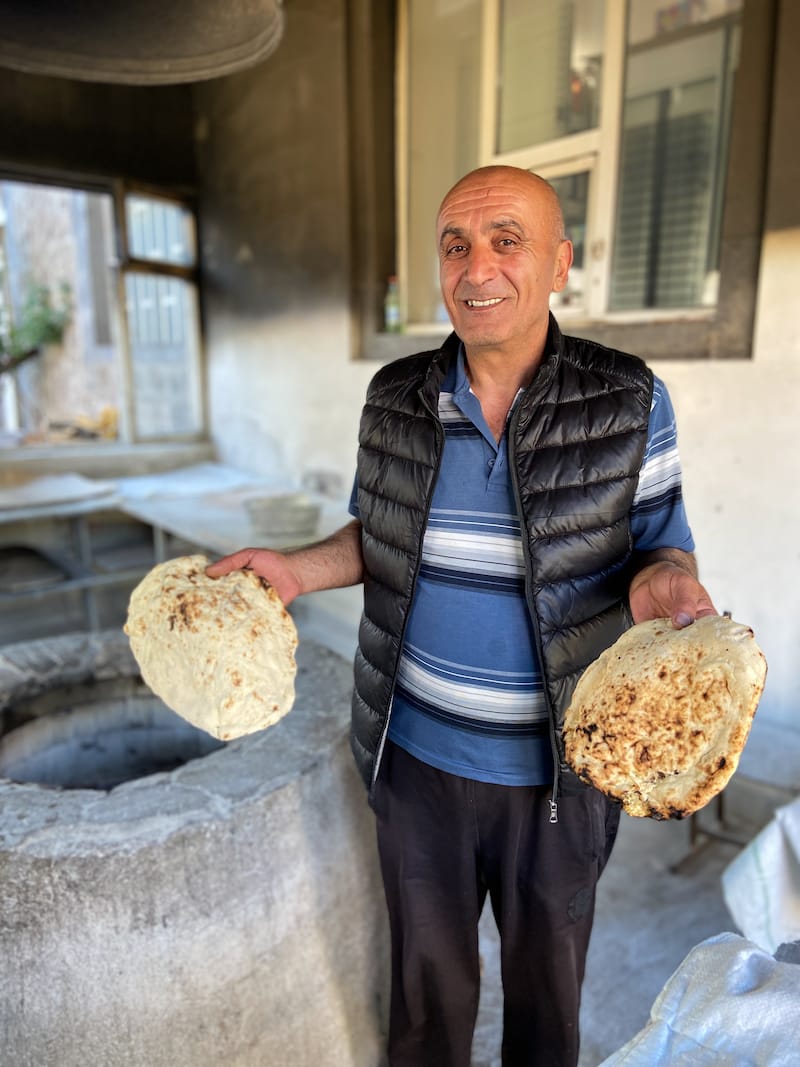 Situated next door to the Aksel Bakunts Museum, one of the main attractions in Goris, MVN is located along Mashtots, which is known as the guesthouse/accommodation street in the Syunik town.
When you head inside of the guesthouse, you will go up a flight of stairs to the area where visitors stay. There is a fully-equipped kitchen, a lounge area complete with a table, a couch, and chairs, and an entrance to all of the rooms.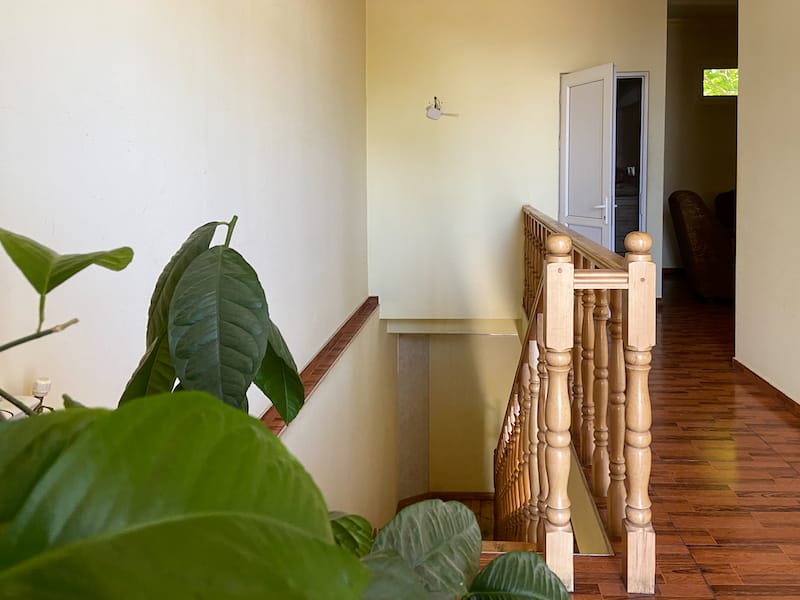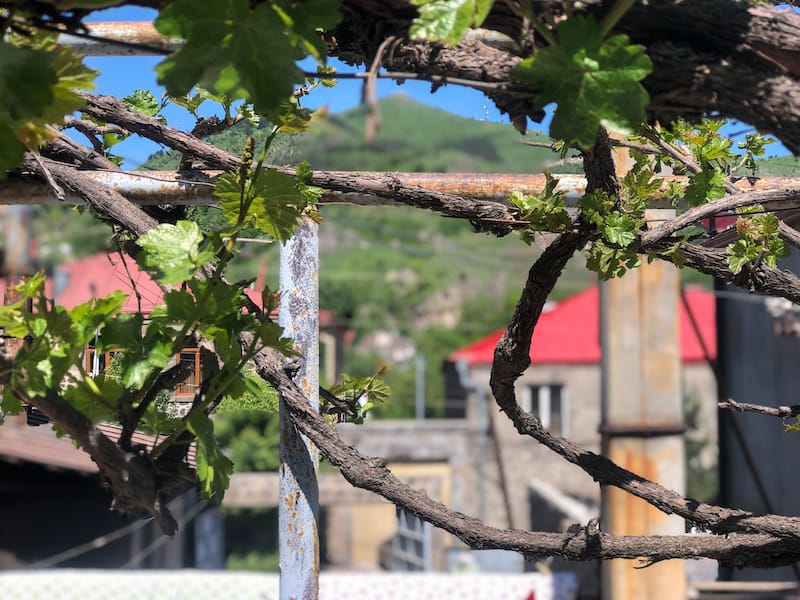 Amenities and Rooms at MVN Guesthouse
The rooms are especially spacious, which is a big deal for me as someone who is claustrophobic. Each room has multiple beds and its own bathroom, which is pretty major and one of the biggest perks of the property.
You will also find a small television and a micro-refrigerator in each room. There is heating in all rooms and the rooms stay cool during the warmer months as Goris is never too hot anyway.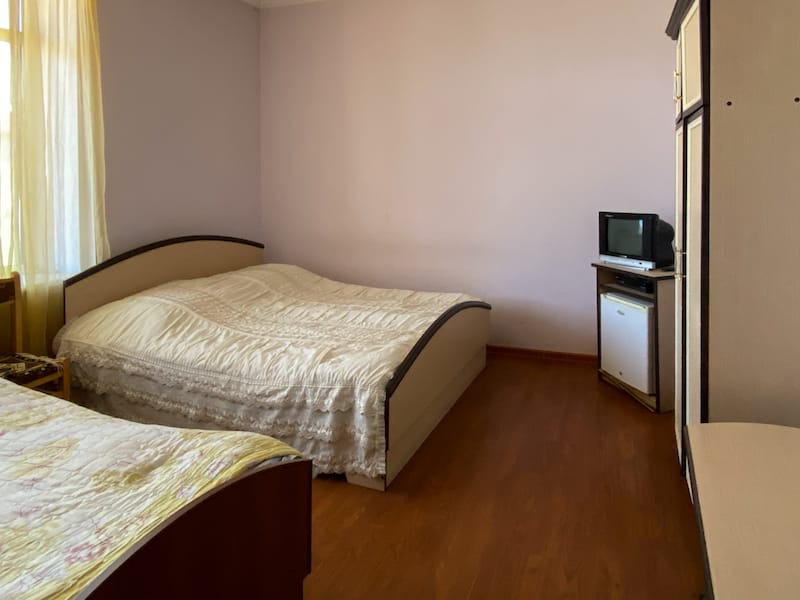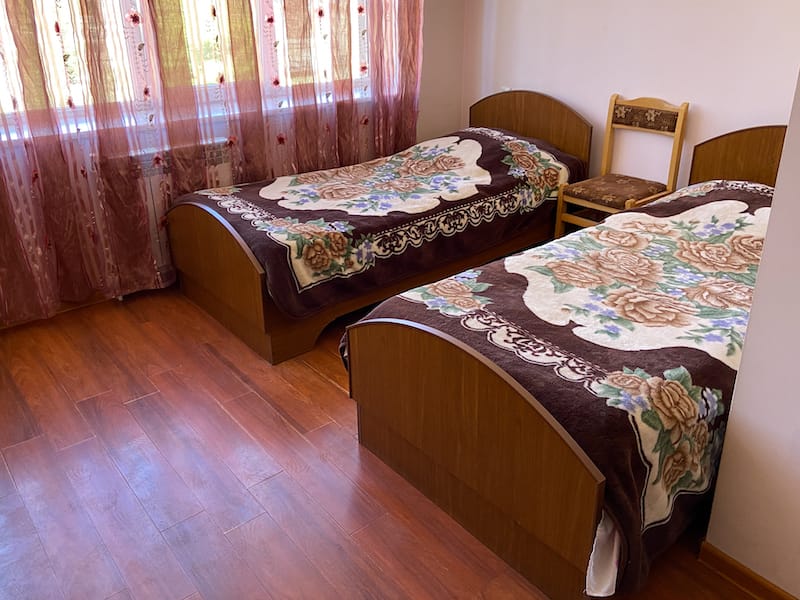 Food is not included in your stay but you can order breakfast and Armenian meals separately. Or, you're free to cook your own meals in the kitchen. They offer plenty of vegetarian options for the plant-based traveler.
I do highly recommend having a meal or two on-site because the food was amazing. Everything is homemade and some of the products, including the vegetables, are grown right in the backyard! The eggs are sourced from the chickens out back and were incredible.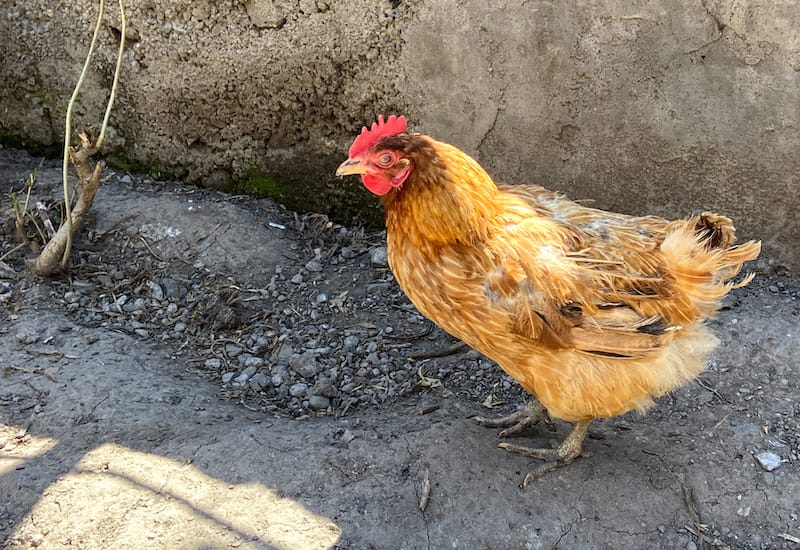 They offer an array of pickled vegetables, boqon lavash (a type of thick lavash popular in Goris), and so much more. We were going crazy over how delicious everything was!
In addition, there is an area where you can make your own khorovats (Armenian BBQ) and you can also enjoy some of Davit's homemade vodka and wine. The wine was unique and made from Goris grapes and had a taste reminiscent of that of kombucha.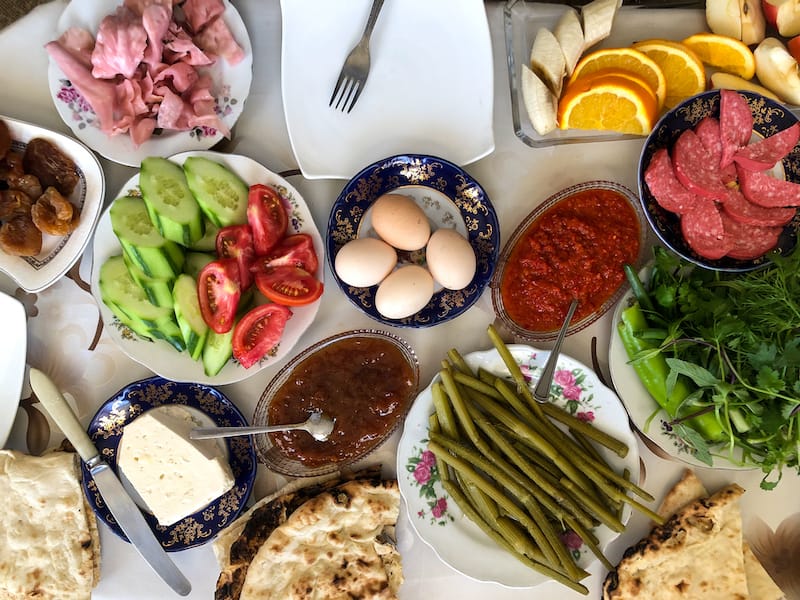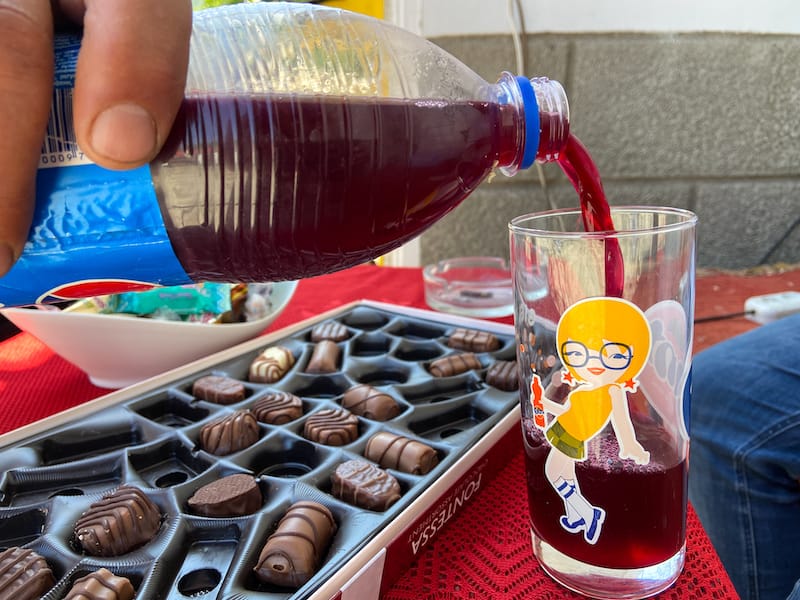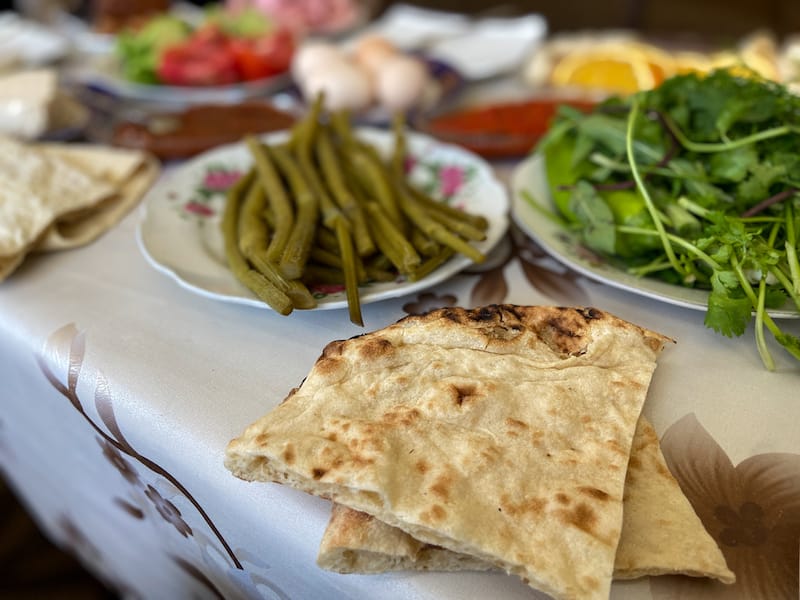 As mentioned above, there are not only guest rooms on-site, but there is also a convenience store that the family rooms, too.  This makes literally everything about MVN Guesthouse convenient and accessible!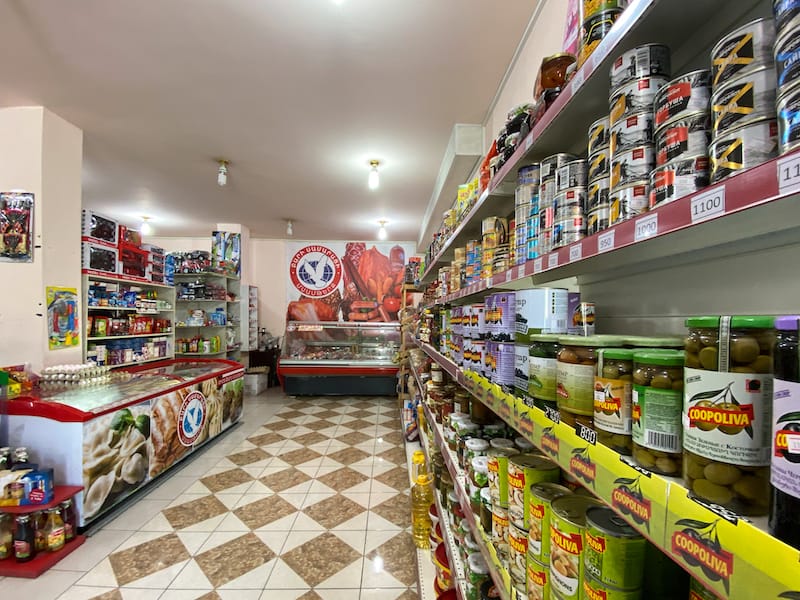 In the near future, the guesthouse plans to have a large, covered terrace as well as a more notable entrance area. For now, there is still a spacious terrace area, it is just out in the open and exposed to the elements.
Lavash Bakery
As noted above, one of the coolest things about MVN is that there is a lavash bakery right on-site. They were kind enough to let us in to photograph the process and I even had a chance to help out.
While I feel a bit sorry for whoever the unfortunate soul is to receive my lavash, it was so much fun getting a chance to learn the process firsthand!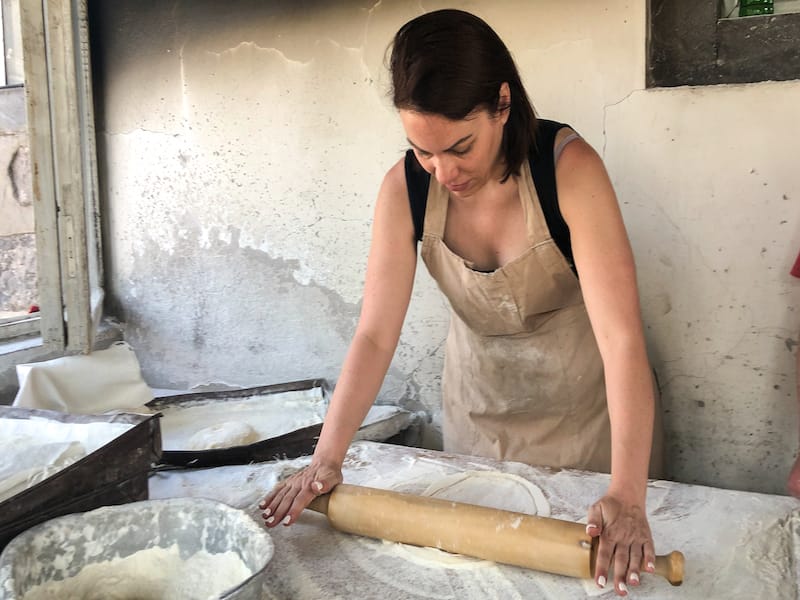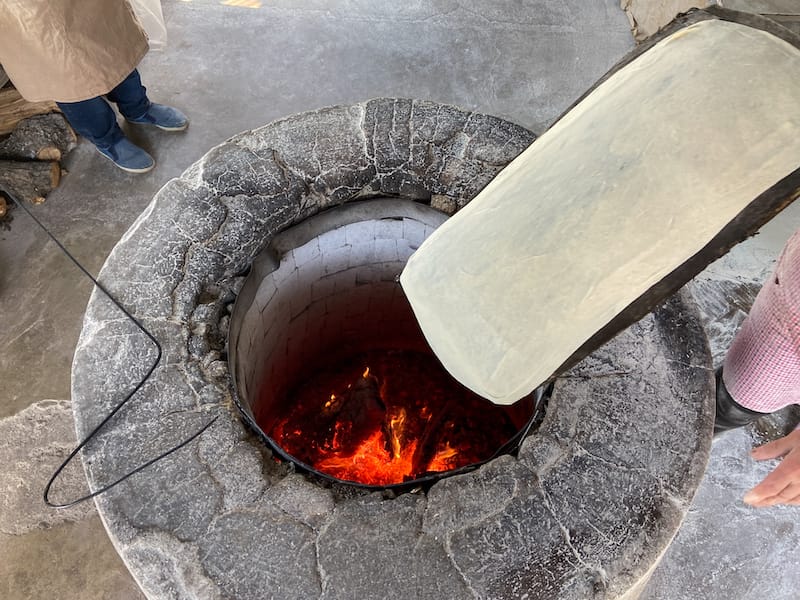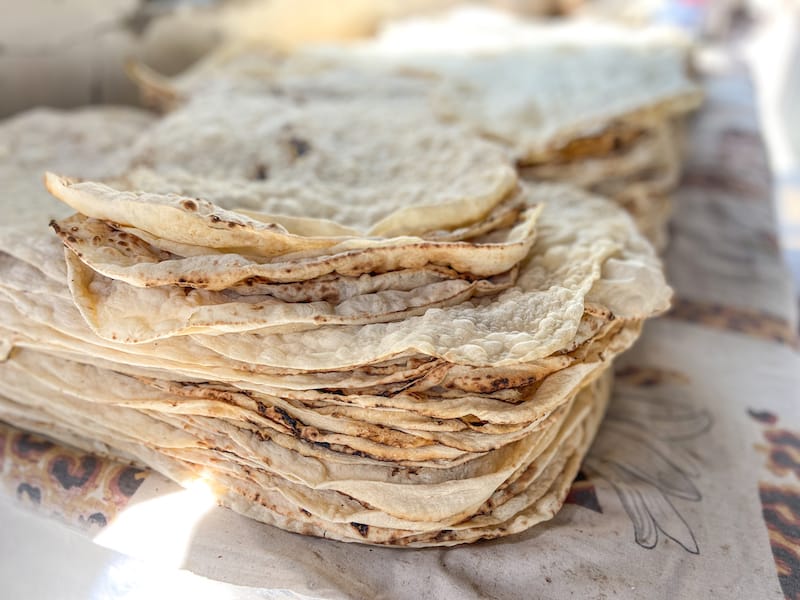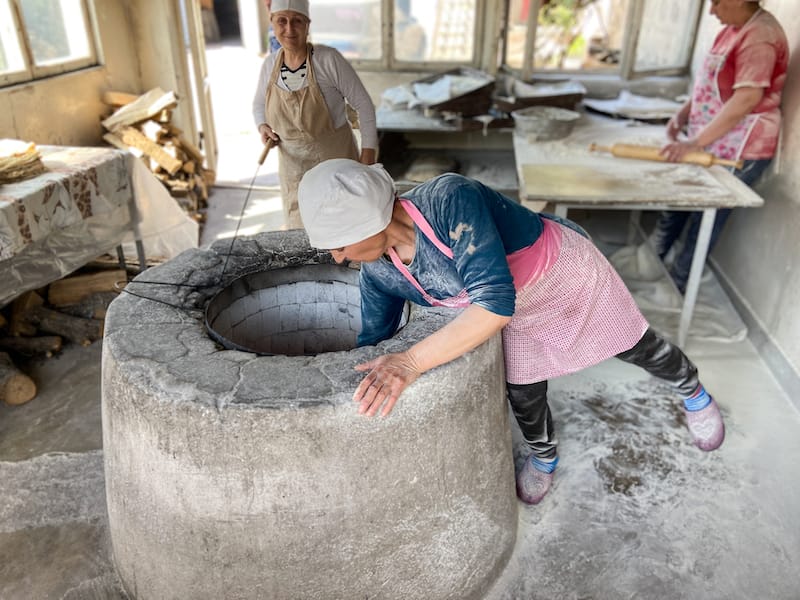 Solar Panels at the B&B
Recently, MVN Guesthouse installed solar panels to bring clean electricity and energy to the guesthouse. This is a very exciting project as it is a way to give a bit back to the environment and take advantage of Goris' sunny climate.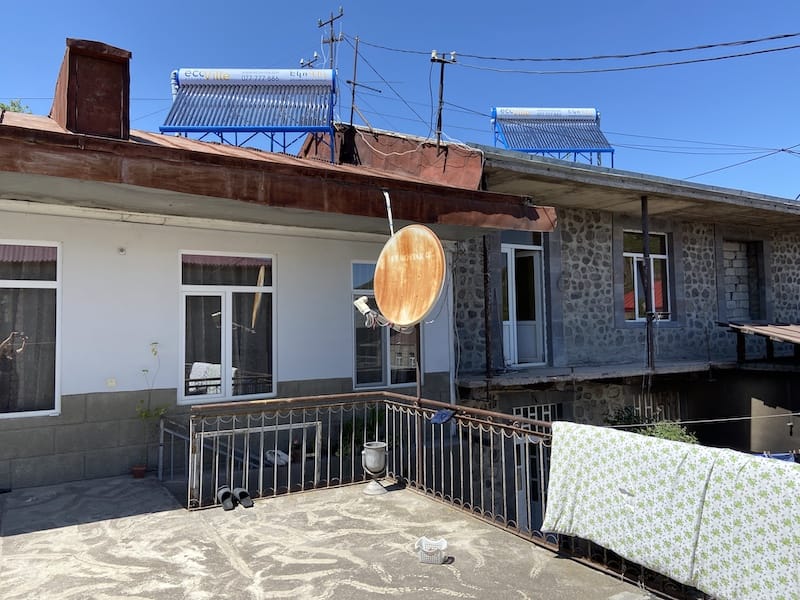 Legends Trail Accessibility
Another great thing about MVN Guesthouse is that it is located in Goris which is a large hub for the Legends Trail. They offer free laundry services and fast wifi, making it really easy to reconnect with your family and friends while you take a break from hiking!
How to Book a Stay at MVN Guesthouse in Goris
Currently, the best way for international tourists to book a stay at MVN Guesthouse is to do so through their Facebook page here (just send them a message despite there not being activity on the page).
Alternatively, you can call them and book your stay directly. The phone number is +374 93 243777.
We really enjoyed our time with Davit, Meri, and Vitaly and were gutted to not meet their daughters (although we did chat with Naneh on a video call).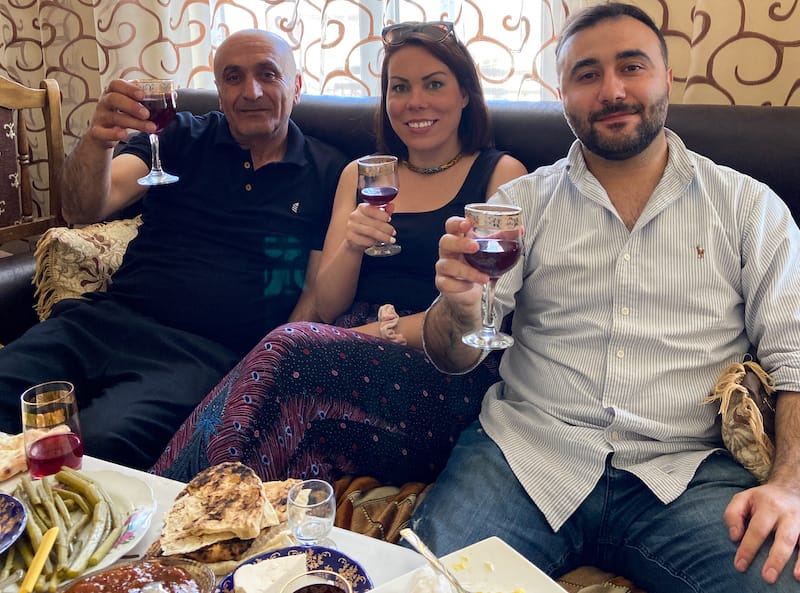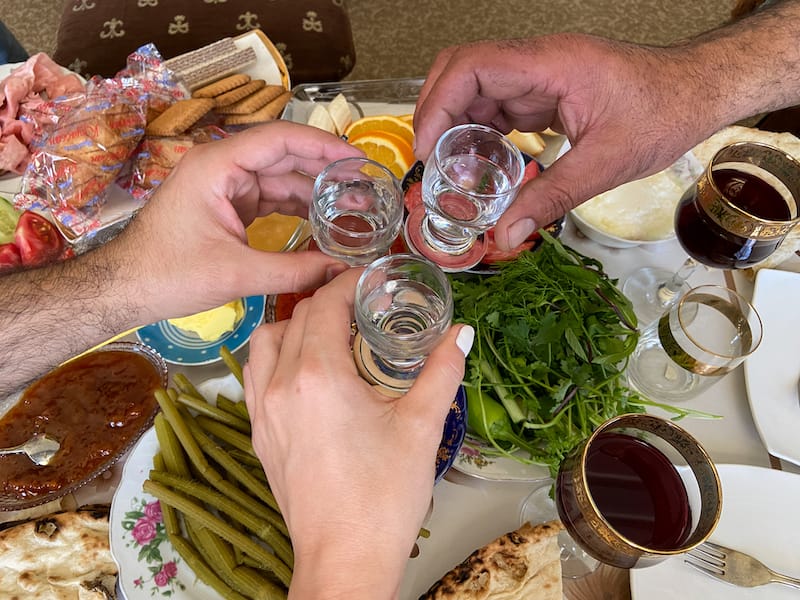 The hospitality is palpable at MVN Guesthouse and it is definitely a place to add to your Armenia itinerary!
Let us know if you have had the chance to stay there or are planning a trip to Goris soon.
*This article was produced with the financial support of the European Union. Its contents are the sole responsibility of Absolute Armenia and People in Need and do not necessarily reflect the views of the European Union.
**The Legends Trail was created by People in Need representative office in Armenia in the frame of "EU4Tourism: Outdoor adventures on the historic trail in Syunik" project funded by the European Union.