We have stayed in several places around the world. And considering comfort, food (ohh… the food), and service, we definitely place Hotel Mirhav in Goris toward the top of that list.
On our recent Syunik trip, we had the luxury of staying at Hotel Mirhav and experiencing all they had to offer- from a plov masterclass to one of the most comfortable beds I've ever stayed in and more.
This is a quick review of our time at Mirhav and why we think it might just be the reason you struggle to leave Goris (and because Goris is pretty awesome in its own right).
Hotel Mirhav in Goris
There are some awesome hotels in Armenia… and then there is Hotel Mirhav.  The place truly sits on another level and our comfortable stay there blew our minds and we are stoked to get back.
Perhaps the best thing about Mirhav is that it lacks the pretentious nature that many hotels of the same rating and tier exude.  I felt so welcome there from the moment we walked into the blossoming and lush back garden.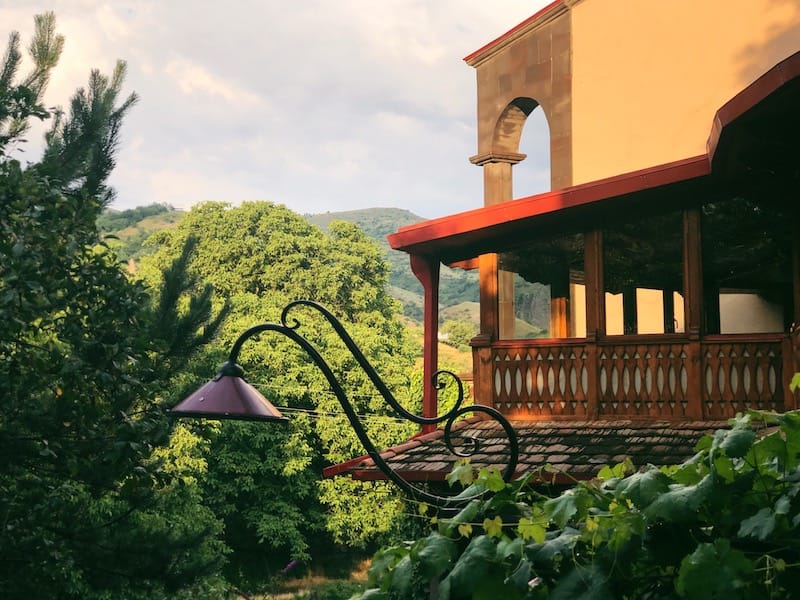 All too often, especially in Armenia, hotels that are ranked as some of the best in the country and region end up with a presence that makes you feel almost as uncomfortable as the tacky gold details adorning the rooms.  That is not the case with Hotel Mirhav.
In fact, the property gives off an altruistic and comforting vibe… one that makes you feel like part of the family even before you speak with a single member of the staff (once you do… you will feel even more like a part of their family).
Located in the heart of Goris, the hotel is an easy walk from pretty much everything in the city.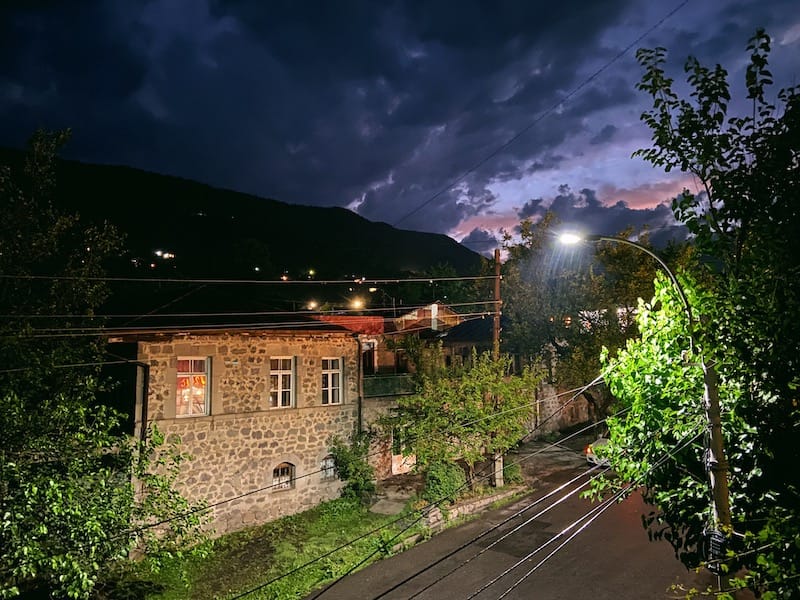 From the moment you enter, you will notice several artifacts and historical pieces situated around the lobby and restaurant.
It is almost like a museum in its own right and I could have wandered about for hours just admiring all of the pieces and their details. Just walking the premises is one of the best things to do in Goris!
The restaurant is open and has a full menu of delicious items from morning until evening.  There is also an incredibly spacious terrace out back (spacious is an understatement).  The gardens and terrace offer a quiet respite to visitors who are looking for some peace or solitude.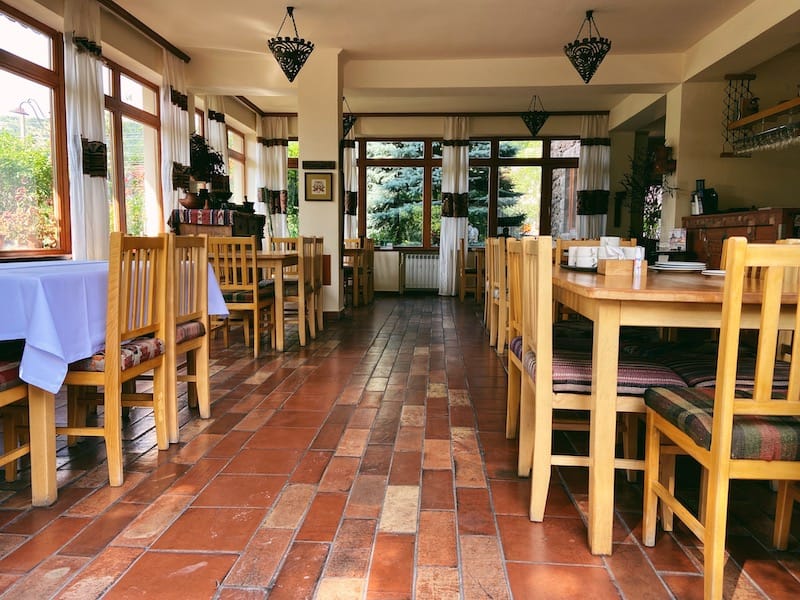 But, one of the greatest things about Hotel Mirhav is the rooms themselves.
They offer a variety of different rooms– standard single, standard double, triple, family room, single suite, and a double suite.
I had a chance to visit every single room on the property and every single one of them made me 'ooh and ahh'.  You can also ask for an extra bed for a small upcharge.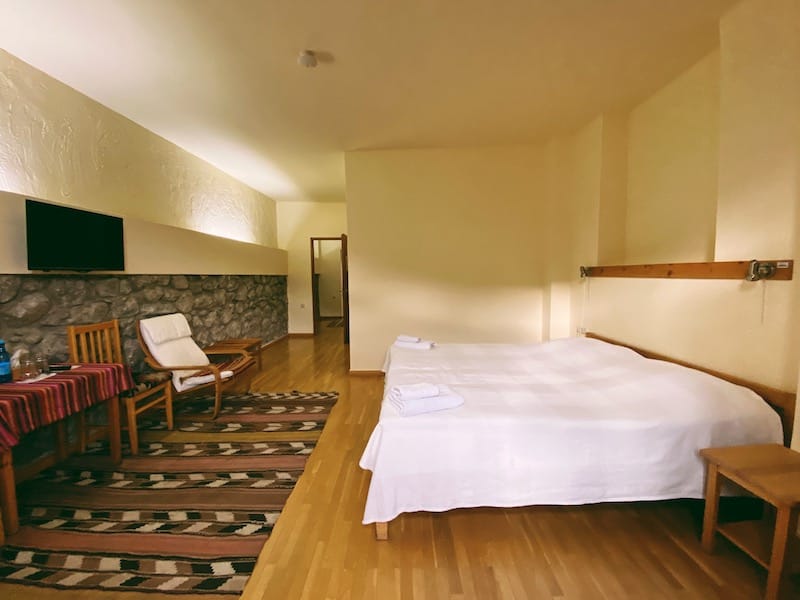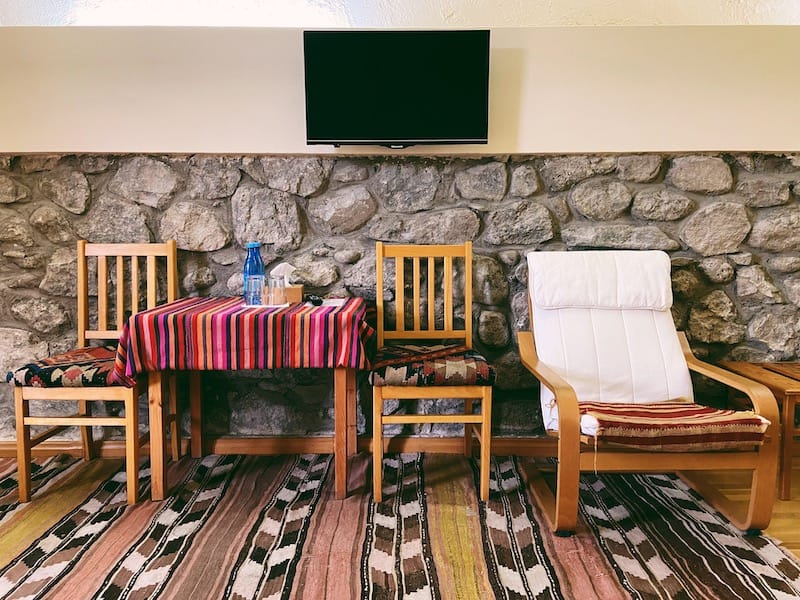 What I really loved about the rooms was that there were types for everyone.  There are even small singles for those traveling and passing through not looking for much more than a bed… but in true Mirhav fashion, some of these 'no frills' rooms came with some of the most epic views of Goris. How's that for 'no frills'?!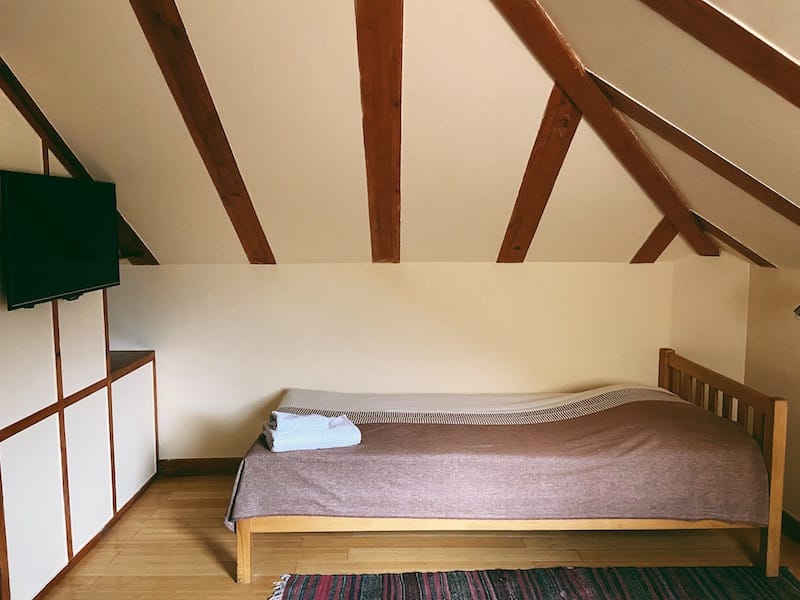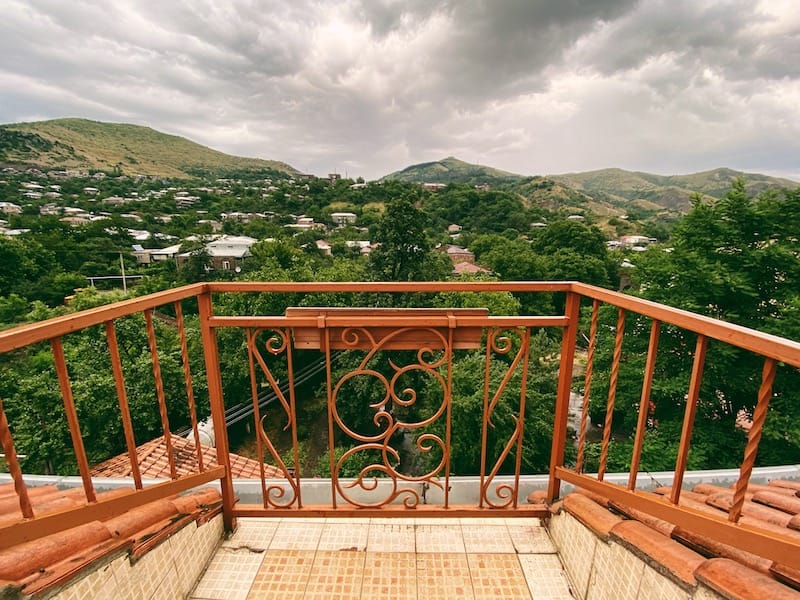 Our room was extremely spacious and had a terrace overlooking the main street… as well as a really large bathroom.  The wifi was speedy and reached the room without any problems and to be honest, I just didn't want to leave.
The morning following our stay, we got to enjoy one of the best offerings at Mirhav- their breakfast.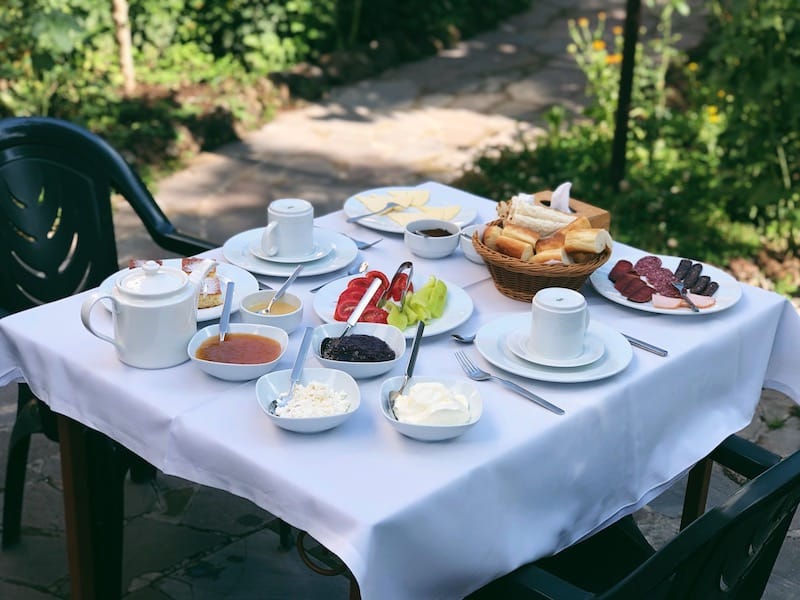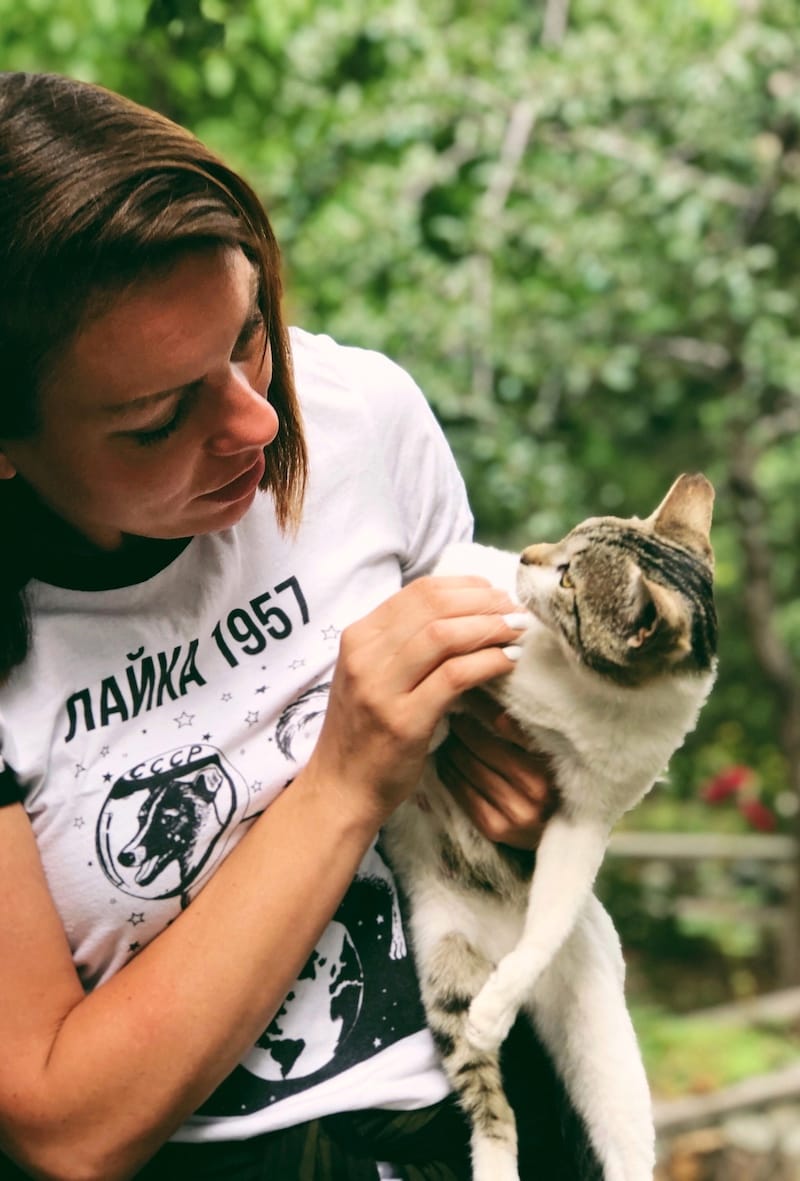 It was a nice morning so we opted to enjoy it in the garden. It was a well-rounded meal with all kinds of different and delicious things to eat- from eggs to freshly made bread (Syunik lavash is something special!) and more.
In addition to all of these offerings, we were granted the opportunity to participate in a Masterclass at Mirhav.  They offer a variety, but the one we had the chance to interactively participate in was for one of my absolute favorite Armenian dishes- their plov!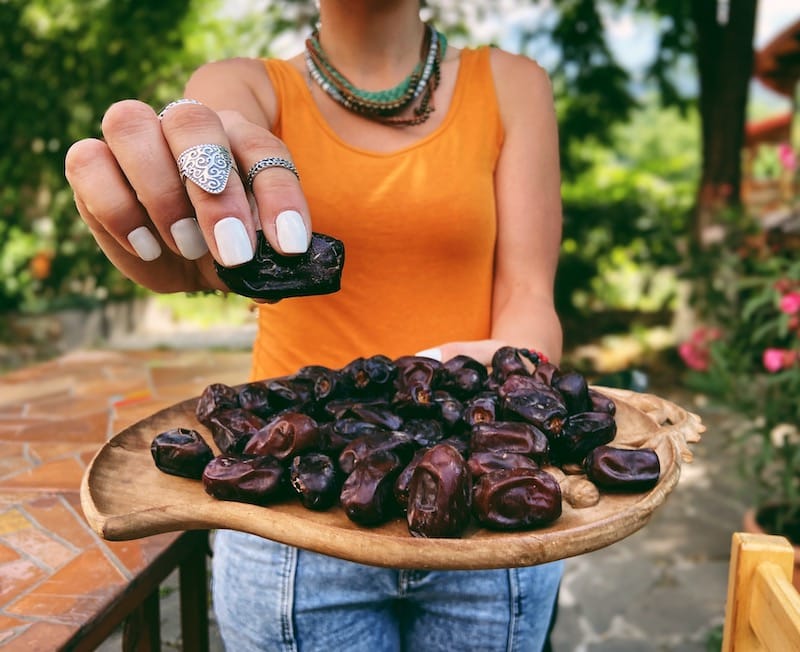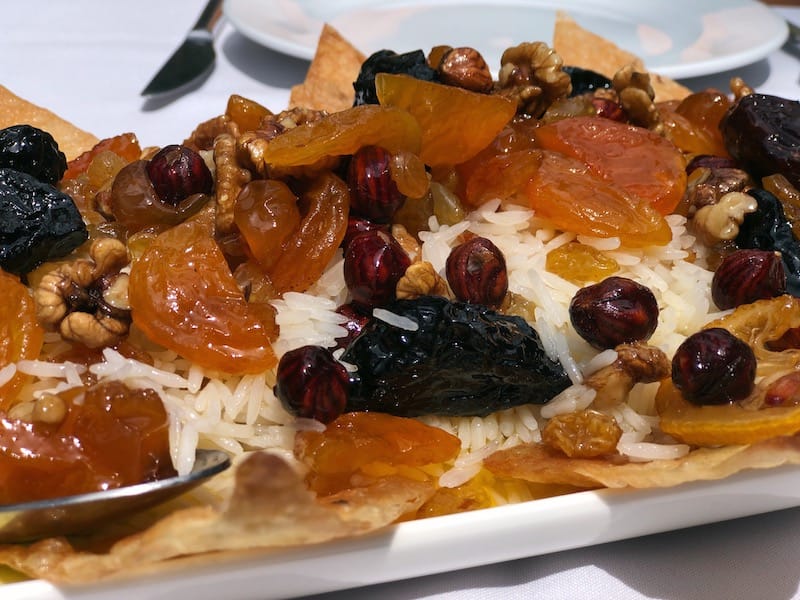 I will be writing an entire guide to this later, but it left me salivating and with such great memories from our stay there.
Lastly, Hotel Mirhav is a fantastic launchpad for many tours of Armenia and the area surrounding Goris.  You can head to Tatev Monastery, down to Kapan, the gorgeous Shaki Waterfall, Khndzoresk, and more.  It is also a great place to stay if you plan to visit Zorats Karer!
It is also right off of the Legends Trail so it can be a nice luxury stop if you've been roughing it for too long.
Quick FAQ about Hotel Mirhav
These are some quick facts about Hotel Mirhav that might help answer a few questions you have.
Breakfast: For guests, breakfast is included and offers a variety of delicious treats. The breakfast is served in the dining area or you can opt to enjoy it on the terrace. We loved having ours in the garden area!
Wifi: There is free wifi throughout the property and it was speedy enough for us to get some work done without any issues.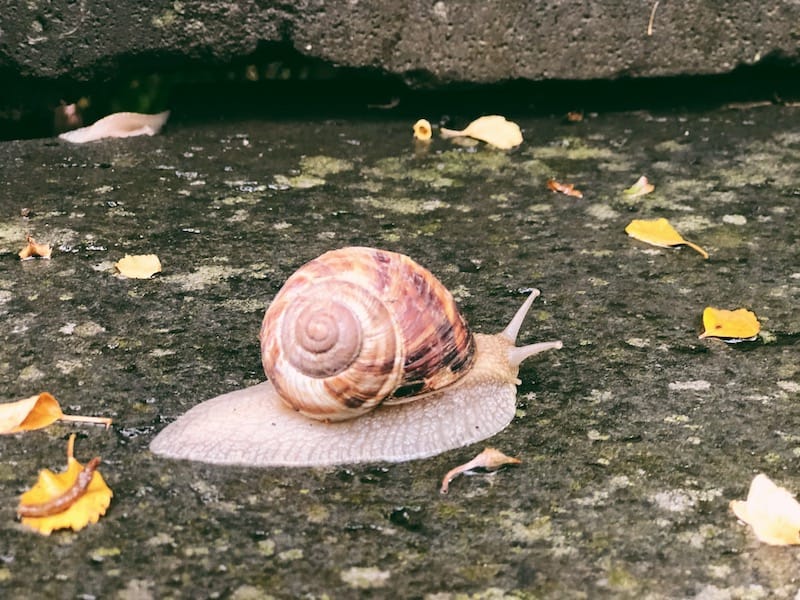 Parking: You will find plenty of street parking available at Hotel Mirhav and fortunately, Goris is not a very busy city, so the streets are never too loud or busy.
Payment: You can pay in person with cash or credit card or, alternatively, you can book your room online. We suggest booking through our partners at Booking.com where you will get the best deals and be able to see a glimpse of the room you have booked beforehand.
Our stay at Hotel Mirhav was phenomenal and we can't wait to make it our destination for the night when we return to Goris.
For us, we found it a great property because of the hospitality and comfort, but it also provided us a humble luxury after being on the road and camping a lot for days beforehand!
If you're seeking a wonderful budget option nearby, definitely check out Ttenut Eco Camping in Karahundj village next to Goris. It is a great place to camp (and also eat delicious food!). There is also Shahnazar Camping near Khndzoresk that was wonderful too!
Hotel Mirhav is located at 100 Mashtots in Goris.  To book or check rates and availability, click the link previously mentioned.
**We were hosted by Hotel Mirhav while visiting Goris. All opinions are our own.