One of my favorite places I have ever stayed in Armenia is the Stone Art Guesthouse in Pemzashen village in Shirak.
Located about 40 kilometers away from Gyumri, the small village sits on the slopes of Aragats and you can see the majestic mountain a clear day (and I can't think of many better views in the world when that takes place)!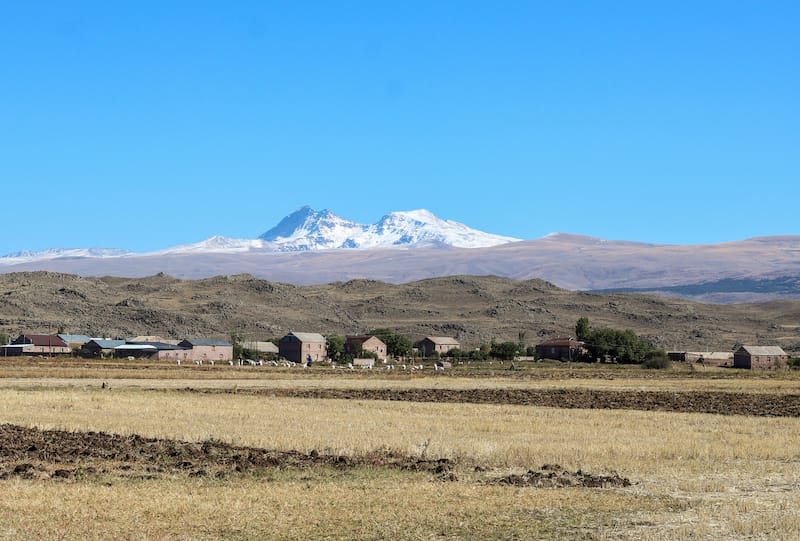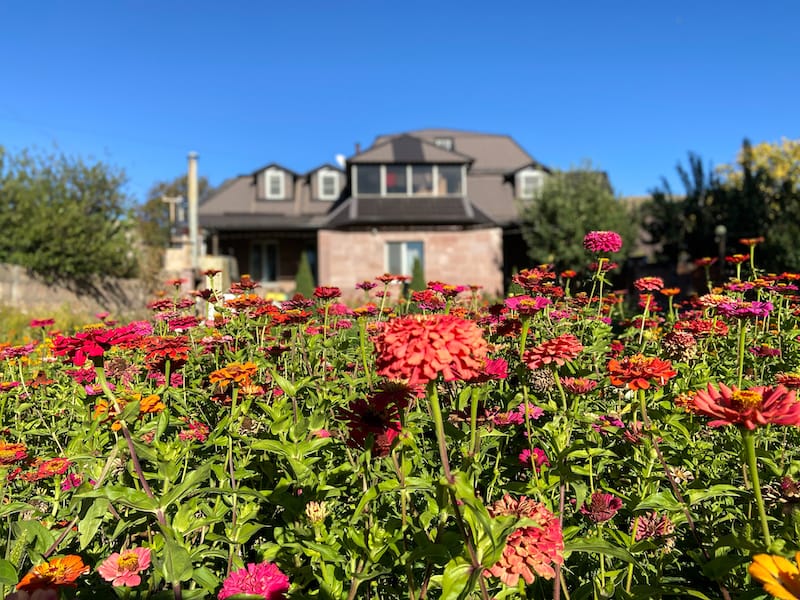 This post recaps my stay there and talks about what makes the Stone Art Guesthouse so special and a place worth traveling to!
It also discusses some of the experiences you can have with Hovhannes Margaryan and Volodya Saribekyan at Stone Art Guesthouse and why this is truly one of the coolest places to stay in all of Armenia!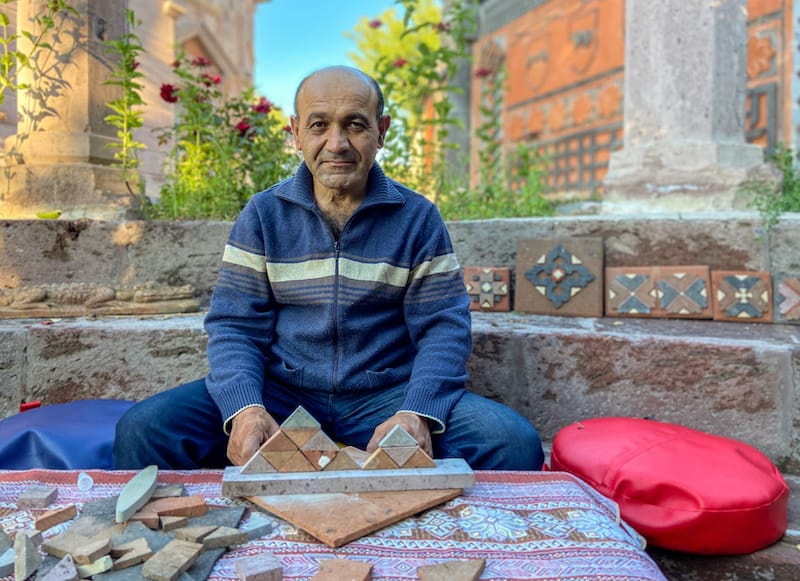 Please note: I didn't have a chance to meet Volodya when there, merely Hovhannes so this is about my experience with him at Stone Art.
Stone Art Guesthouse in Pemzashen
When I first walked into the guesthouse, I was stunned at how creative it was and how the village played such an instrumental role in the development of the place.
You see, Pemzashen is the number one (or one of the top) place to source 'tuff' in the world. Its tuff has been used in several historic sights all around Armenia and as you step inside the guesthouse, you will see photos and replicas of several of the sights decorating the premises.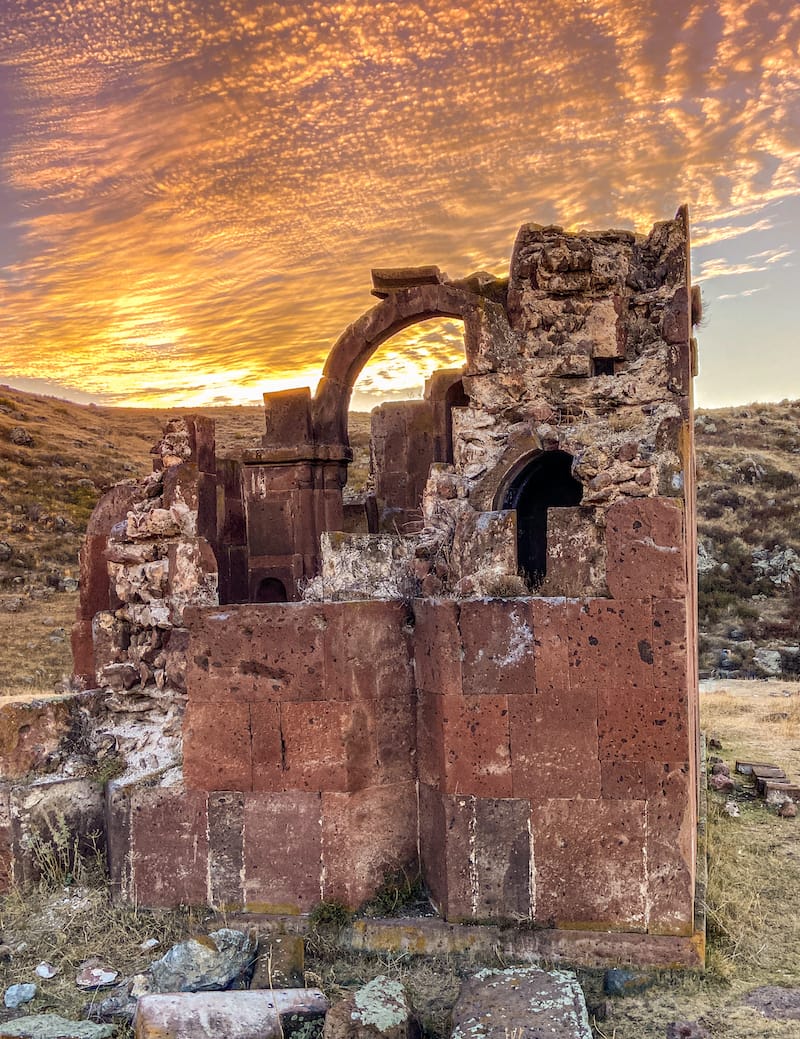 It made me realize how small Armenia truly is and how one tiny village can have such a huge impact on the country (and the region) as a whole!
You will find a small amphitheater area as well as an area where Hovhannes conducts a masterclass for his stone art, carvings, and brilliance. You can not only stay overnight there, but you can participate in creating some masterpieces yourself!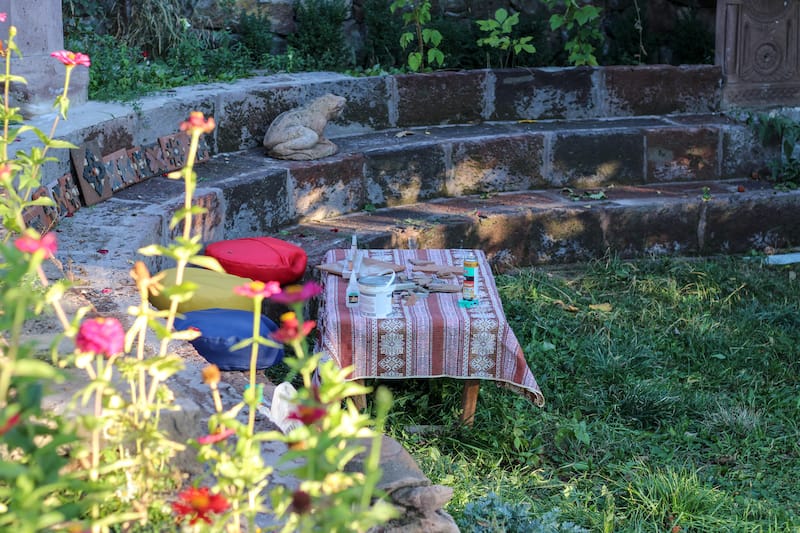 He set up an area outside where he was going to show me his work and let me participate in an experience where he explained everything about tuff stone – from its history, how delicate it is, how to carve it, and so much more. We also learned how to glue the pieces together.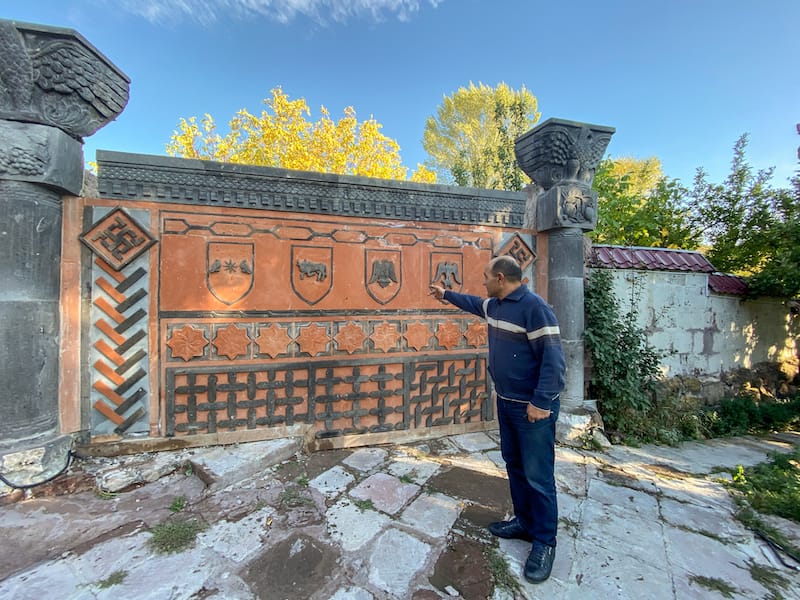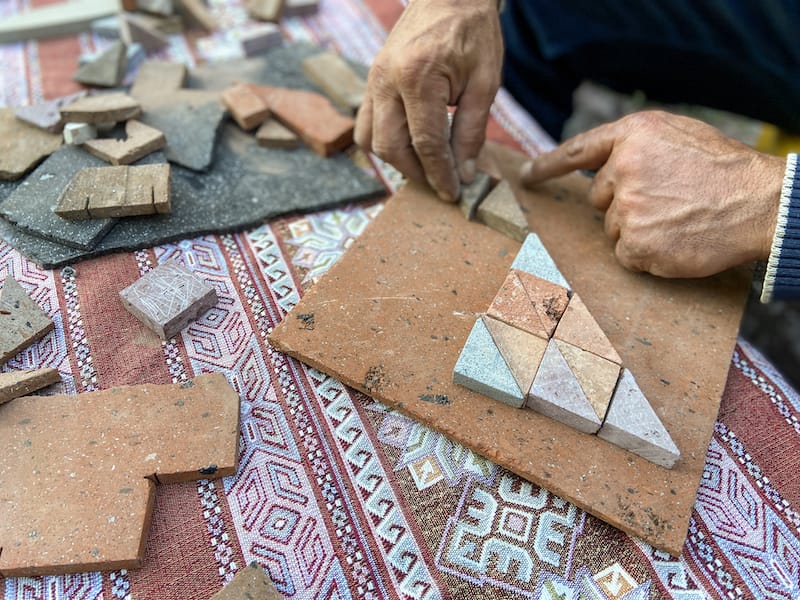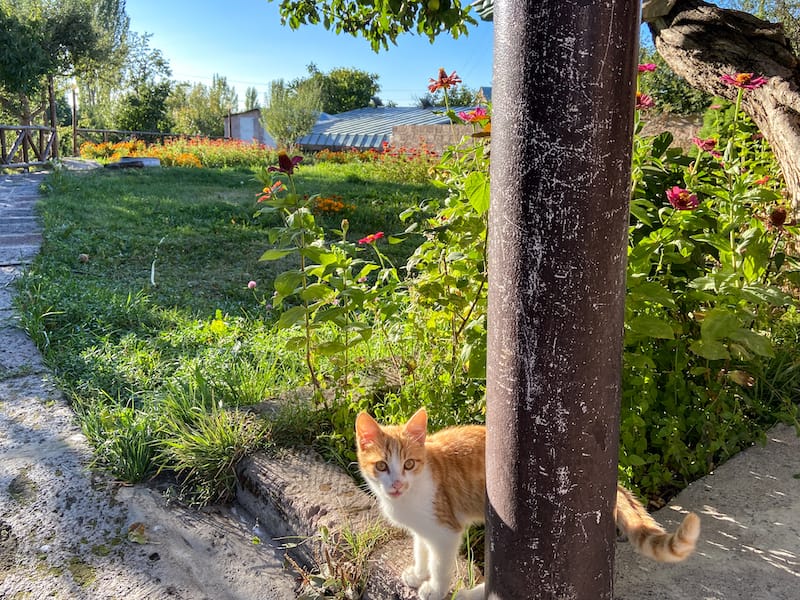 He explained to me how he rebuilt his family house from tuff stone over the years. Originally built by his father in the 1950s, Hovhannes and his brother invested when in Moscow to rebuild and renovate the place eventually (and that is the Stone Art Guesthouse you see today!)
Rooms and the Garden
The room I stayed in pretty much had one of the most comfortable beds I have ever stayed in! The rooms were modern and extremely clean.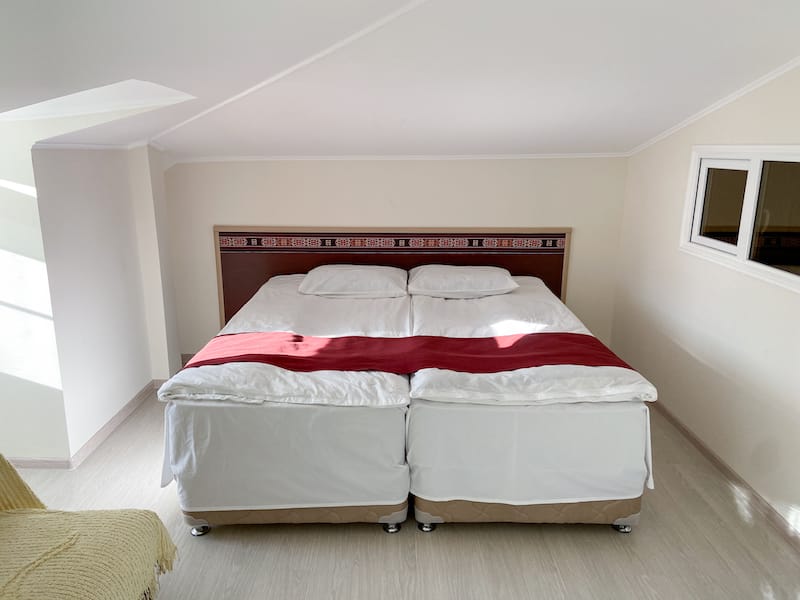 There was also a kitchen and a garden teeming with fruit trees (especially apple!) along with a hammock to relax in the cozy atmosphere of the garden.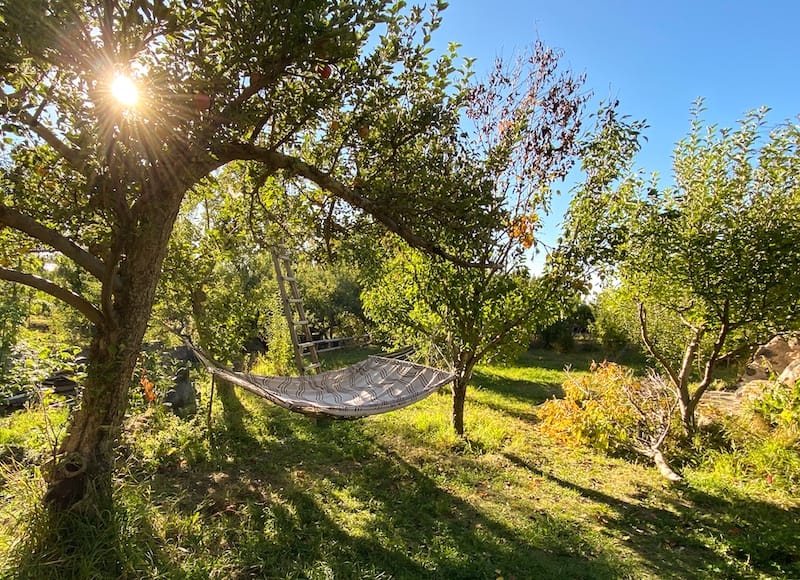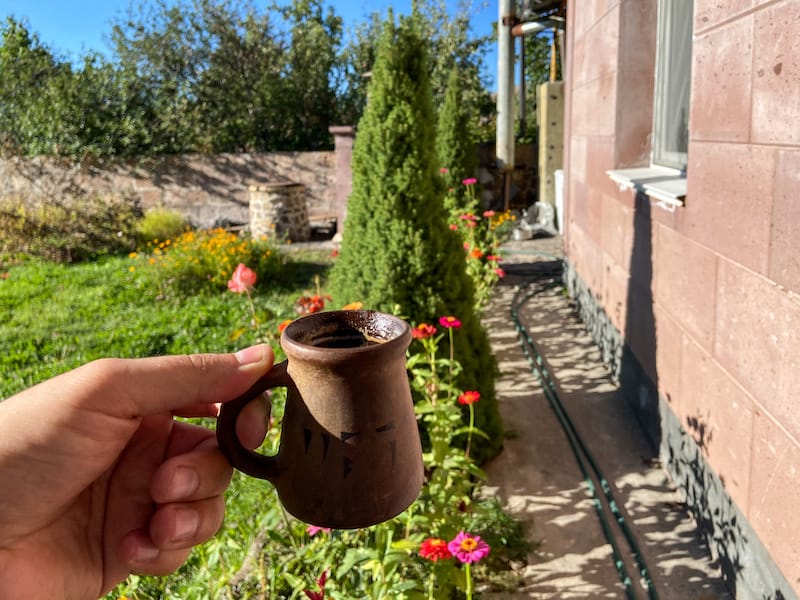 Next to it, there was a flower garden and his distillery was nearby. Hovhannes makes homemade vodka from local fruits like apricots and peaches. He also has a tonir where he makes his own BBQ. Needless to say, I was pretty excited to see that put to use!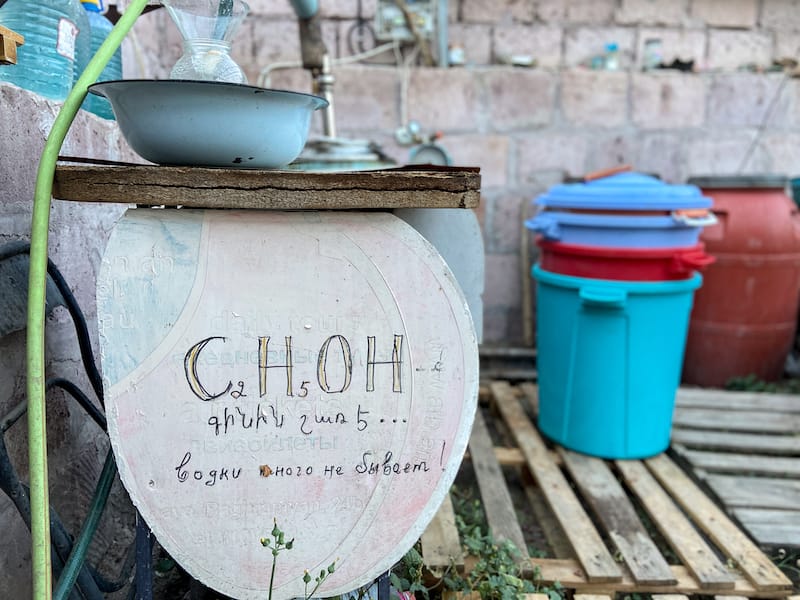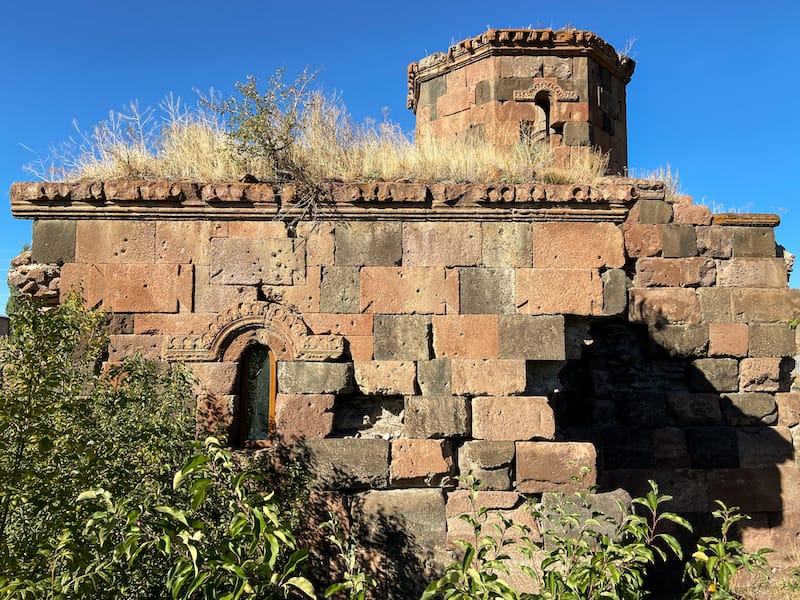 One of the best things about Hovhannes is that he is an expert in the region and he is more than willing to take you on a local tour of the village if you get him advance notice! We hopped into his yellow, Nissan SUV and drove to a historic church.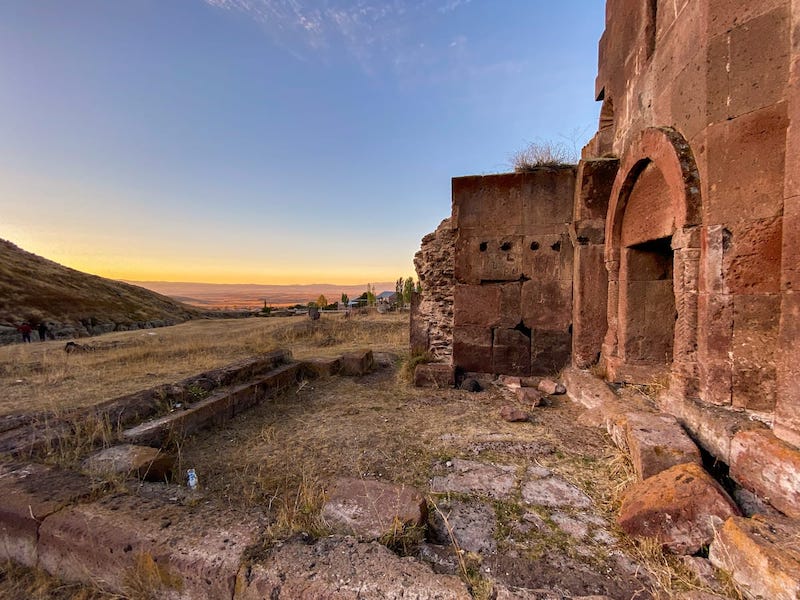 He told me the story of the village and how people migrated to this village throughout history from Mush in Western Armenia and afar. Even his grandfather had moved from Mush to Pemzashen in 1827.
We then ventured to a viewpoint to check out the golden hour and an illuminating sunset.
Once we arrived back, he insisted on a BBQ (and I was, of course, easily sold on the idea). We seasoned up some chicken and got the fire going in the tonir and chatted the night away.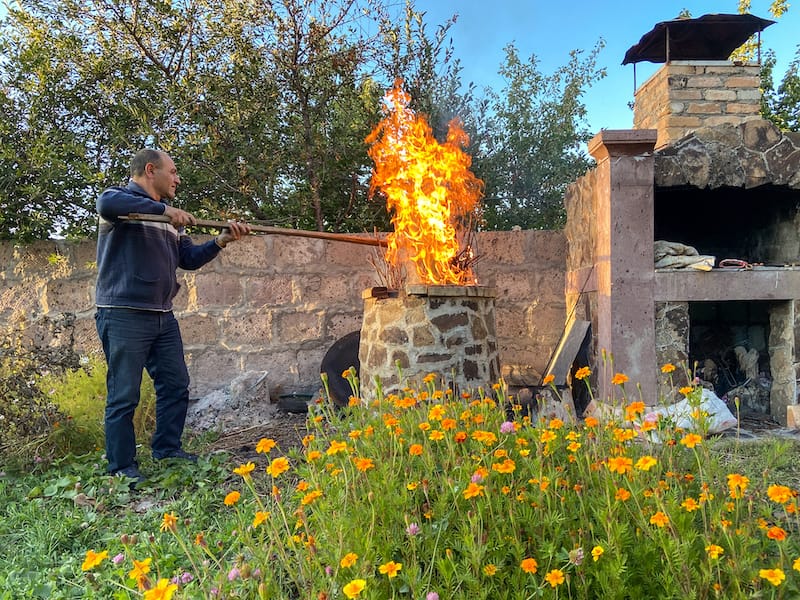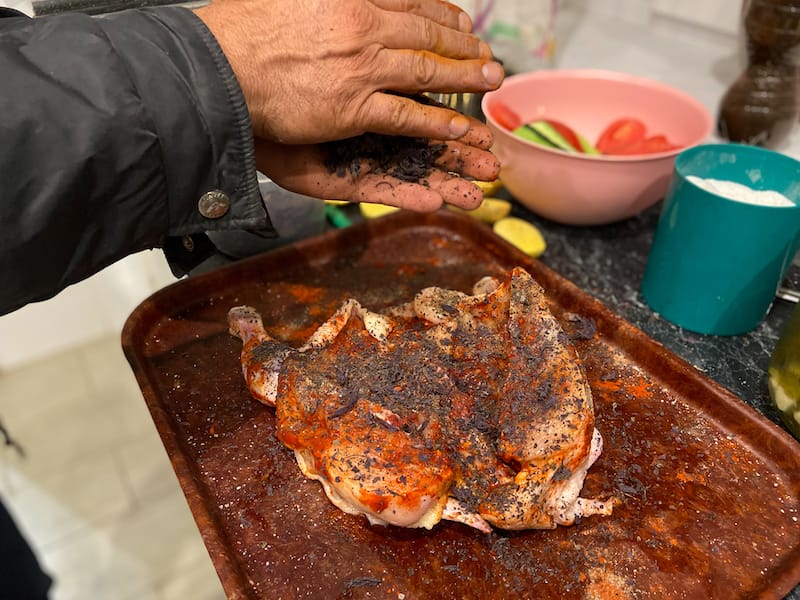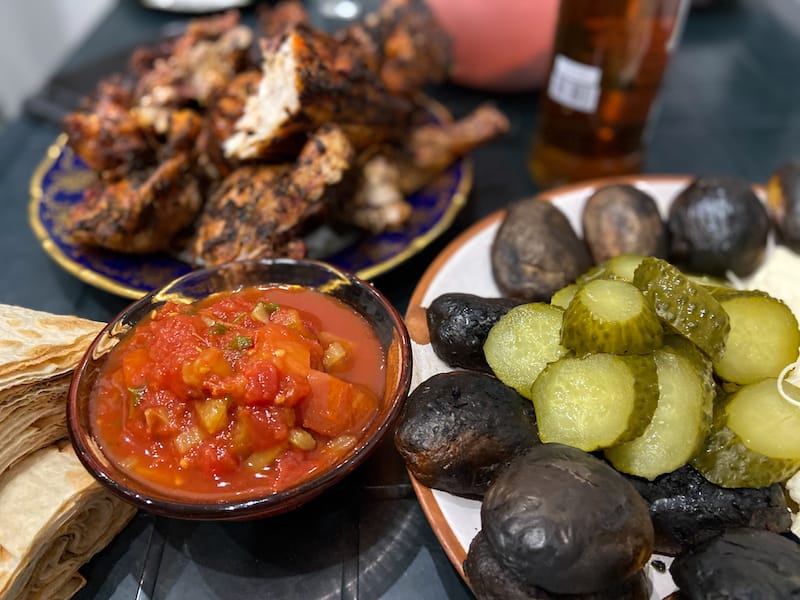 He told me about his previous work in the tourism industry in Armenia and about his apricot farm while we cooked up one of my most memorable meals ever. It was the perfect end to the day.
The next morning, we enjoyed coffee in the garden before he took me to his facility where he is creating a birdwatching project in Pemzashen.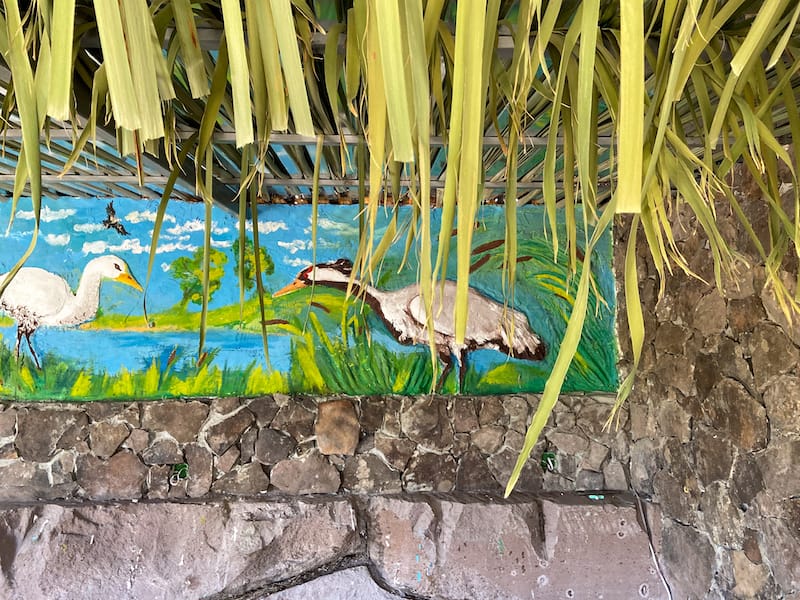 He is working on developing conservation efforts and a unique experience for tourists out there in an old tuff sourcing area. We used binoculars to check out the different species and I set back off to Yerevan.
Booking Details
Availability: 7 days a week from 8AM – 7PM. Reservations 48 hours in advance.
Duration: 1-2 hours
Languages: Armenian, Russian, English
Seasonality: Year-round. Outdoor experiences are best from April until October.
Minimum group size: 2 (ideal size is 10 and max is 15)
To book the experience, contact Hovhannes Margaryan at +374 77557374 or send us a message to obtain his email address. You can also visit them on Facebook.
Stone Art Guesthouse is located at House 17 on 14th Street in Pemzashen Village, Armenia.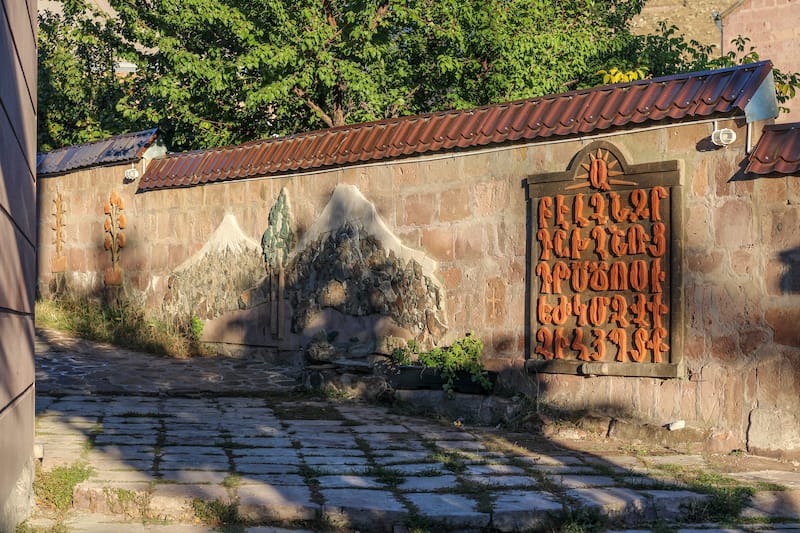 More Shirak Travel Guides
**This article was produced with the support of My Armenia, a program funded by the United States Agency for International Development (USAID) and implemented by the Smithsonian Institution. The contents are the sole responsibility of the authors and do not necessarily reflect the views of USAID, the Smithsonian Institution, or the United States Government.