Armenia is teeming with hidden gems and secret places that few know about.  One of those places is the city of Gavar, a short distance from Yerevan.  This is a guide of things to do in Gavar… and hopefully, it will entice you to make a trip there when you're in Armenia!
GAVAR & YEREVAN QUICK REFERENCE
Planning last minute?
You can see our top travel recommendations for Gavar and Yerevan right here:
Where to stay in Gavar, Sevan, & Yerevan: The Alexander (luxury in Yerevan), Daniel's Boutique Hotel (mid-range in Yerevan), 14th Floor (mid-range in Yerevan), Grand Hostel (budget in Yerevan), Lake Sevan Hostel (budget in Sevan), and Qyavar House (guesthouse in Gavar).
Top-rated Yerevan day tours and experiences:
Yerevan City Pass: If you're hanging around the Armenian capital, the Yerevan Card is a great bang for your buck! You can visit museums at no charge, get a free taxi from the airport, and several discounts on day trips. Click here to purchase your Yerevan Pass.
Need insurance for Armenia? Be sure to check Armenia travel insurance rates and coverage with our recommended provider, SafetyWing.
Renting a car in Armenia? You can get great options and the best rates here with Rentalcars.com.
Need a Visa for Armenia? We recommend iVisa – they will sort your Armenian visa efficiently and quickly.
3 Essential Things to Pack for Armenia: Plug adapter (if coming from the US or a country that does not use a European plug), Klean Kanteen reusable water bottle, and a Georgia, Azerbaijan & Armenia Lonely Planet guidebook.
Things to Do in Gavar
There are so many underrated places in Armenia that even us locals forget about.  We tend to have our sights set on the places that garner the most attention and shun those that don't.  Gavar is not a place that gets a lot of attention.  But, it should.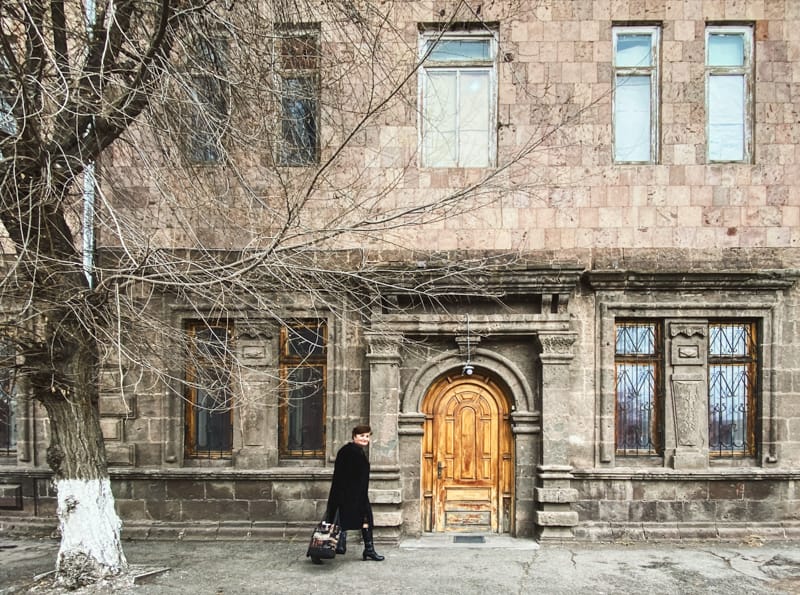 Gavar was our first city stop in Armenia in 2020 and we absolutely fell in love with the place and its incessant charm.  As off-the-path as it is to travelers and locals alike, it shouldn't be.  Megan and I were blown away by what Gavar had to offer travelers and we really hope that people consider adding it to their Armenia itinerary.
Not only does Gavar win when it comes to things to do, but it also is surrounded by some of Armenia's best nature.  Lake Sevan is close and gorges with untouched hiking are situated near the city.  It really is a fantastic place to travel to.  We also learned that Gavar's food scene is worth bragging about!
Every trip in Armenia leaves me discovering something new and this time it was all about Gavar.  This is a travel guide to the city and a post about what to do in Gavar, Armenia… easily one of the most underrated cities in Armenia.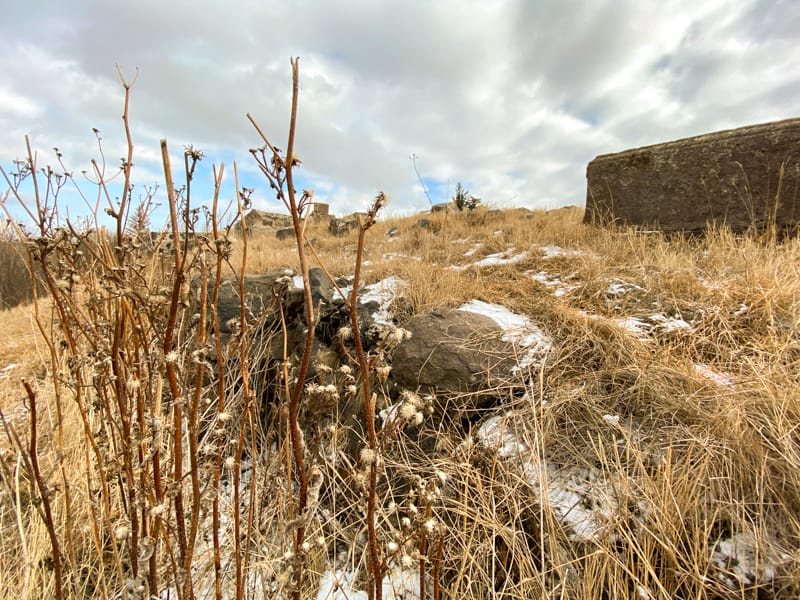 History of Gavar
Gavar is located on the west side of Lake Sevan and is currently Gegharkunik region's administrative center.  The city was founded in 1830 by Armenian migrants who wound up there from Western Armenia and named the city Nor Bayazet (New Bayazet).
According to history, the area was already inhabited thousands of years ago in the 2nd-century BC.  This is known after discoveries on ancient tombstones and the remains of the old civilization, such as its Cyclopean Fortress that was erected during the Iron Age and discovered in Gavar city.
The well-known Urartu kingdom was very large and important in the ancient world and these fortresses were part of the capital of one of the regions of this vast and great kingdom.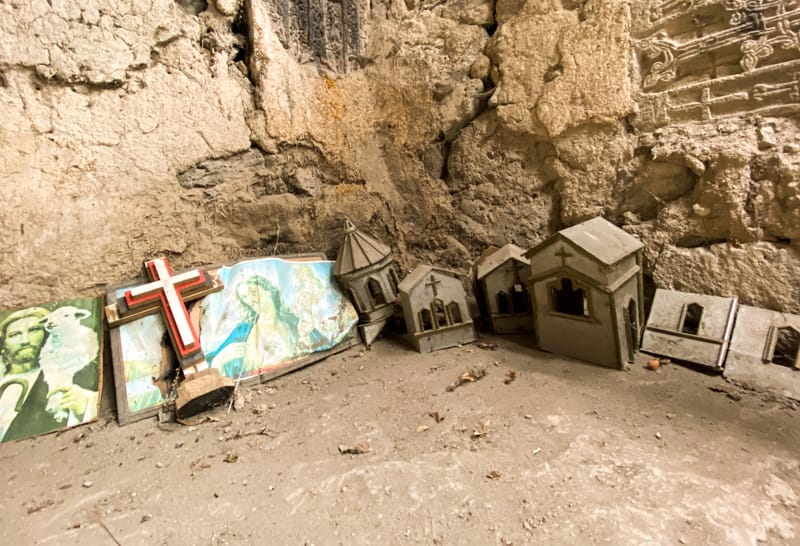 Gavar Today
Gavar today is a mix of interesting and unique cultural heritage that has a lot to offer those traveling to it.  The city reminded Megan and me of nothing else in Armenia but kind of a mixture of it all.  It was truly magnificent!
As soon as we left Gavar, we were keen to write about it and figure out how to attract visitors to the unknown destination!  We hope that these many things to do in Gavar will entice you to take the short journey there!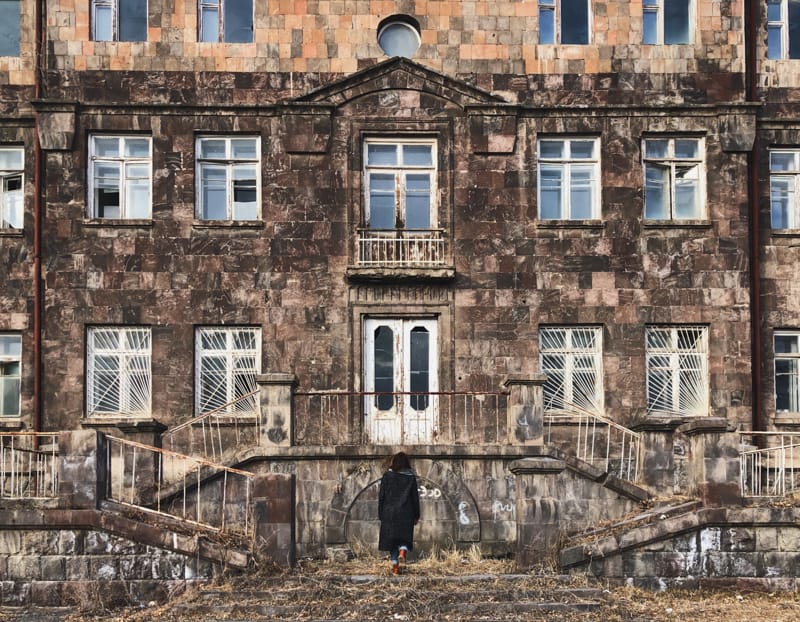 How to Get to Gavar from Yerevan
Getting to Gavar from Yerevan is pretty easy if you have the patience to do so.  There are two main options that can you explore aside from renting your own car.
Taxi to Gavar
The online taxi apps actually don't work in Gavar quite yet but you can take a taxi from Yerevan to Gavar and back (with a bit of patience and negotiation) for about $15 each way.  The ride will be about 2 hours in total.
Bus to Gavar
Alternatively, you can take a minibus, or marshrutka, to Gavar.  They leave Yerevan's north bus station every 30 minutes throughout most of the day and you will need to locate bus number 326.
The buses go from 0940 until 1840 from Yerevan.  From Gavar, however, you will need to pay close attention as the buses (departing from the central square) will leave from 0740 until 1540 only.  Ticket prices are 1100 AMD (a little over $2).
Historical Things to Do in Gavar
Visit the Ancient Cemetery and St. Stephanos Chantry
Near the top of the hill in the city center is an old, mysterious graveyard sitting at the edge of the overlook.  The graveyard has some unique artwork from various decades and it has become an icon of the city of Gavar (and seriously has some of the best views!)
In order to get there, you will need to walk up a small hill.  This will lead you to St. Stephanos Chantry, a small and ancient construction that almost looks like a place in ruins.  There is a small entrance where you can walk inside the stone structure and see locals praying for taken-away souls.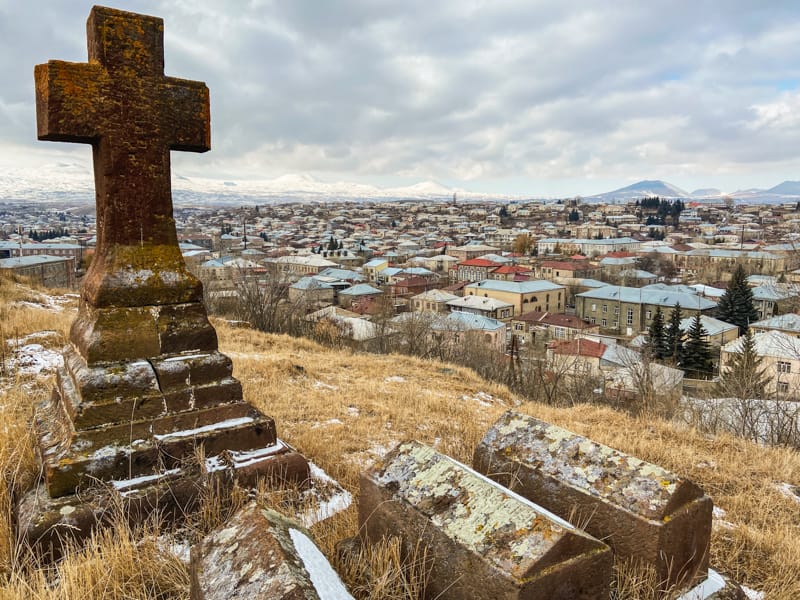 Yes, this is ultimately a cemetery, but the views are what will blow your mind.  It is almost like it was constructed to give the most iconic views of Gavar.  You can also see the remains of the Cyclopean Fortress from the Iron Age from this view.
If there is one thing you do in Gavar, it must be this (okay, and eat baklava!)
Drink Sour Water
In one of the old riverside districts of Gavar tucked away behind a restaurant adjacent to the main square, you will find the Tut Jur (sour water) little water fountain.
Small water fountains exist ubiquitously throughout Armenia and they provide great, free water to people everywhere.  This fountain actually pumps out mineral water from the mountains and it has a unique, bubbly taste as a result.  This is why Sevan mineral water company is located in Gavar city.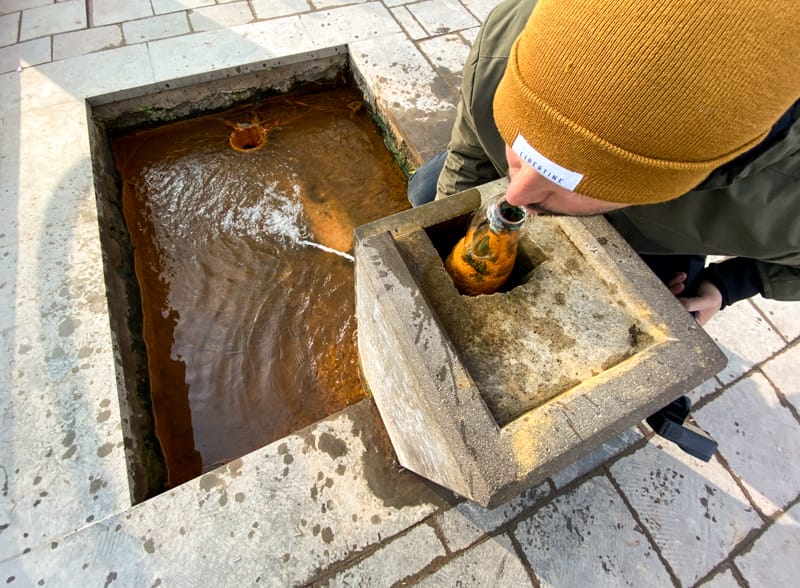 The area where the water fountains stands is surrounded by traditional Gavar homes and a beautiful river and forest.  It is really an interesting place to visit in Gavar.  You can find the fountain on the riverside Tzaghkants from Central Square.
Visit Gavar's Central Square
The Gavar city center has a large square and it is essential to walk through it at some point on your trip to Gavar.  You will quickly notice a sea of Soviet architecture alongside some traditional buildings.  There is a large church in the square, along with government buildings, a fountain, and more.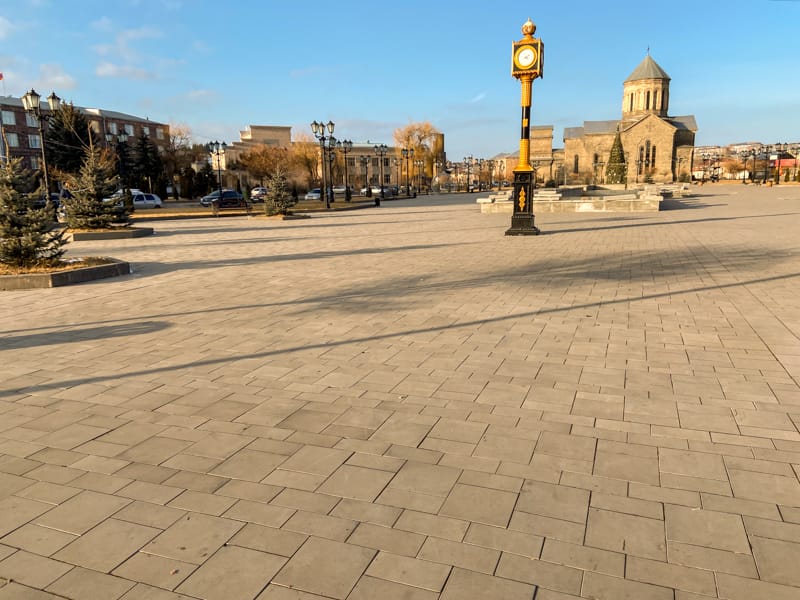 The long walking area in the square turns into a lush, green park in the warmer months and you can often find locals sprawled about enjoying their evenings.
At the beginning of the square, you will see the Holy Mother of God church.  It gives an authentic and charming appeal to the square in Gavar, especially after you look in other directions and see a copious amount of Soviet architecture, like the Hotel Khaldi or the Culture House.
Holy Mother of God Church and St. Karapet Church
The largest church in Gavar is the Holy Mother of God Church in the Central Square.  It was erected in 1905 and was partly put together in order to service the citizens of Gavar.  The historical construction is on the visit card of the city and is visible from virtually anywhere in Gavar.
Close to the Holy Mother of God Church is the much smaller St. Karapet Church.  Yet another religious site surrounded by lush greenery, both churches add to the appeal of Gavar and make the city look stunning and it gives it a sense of authenticity.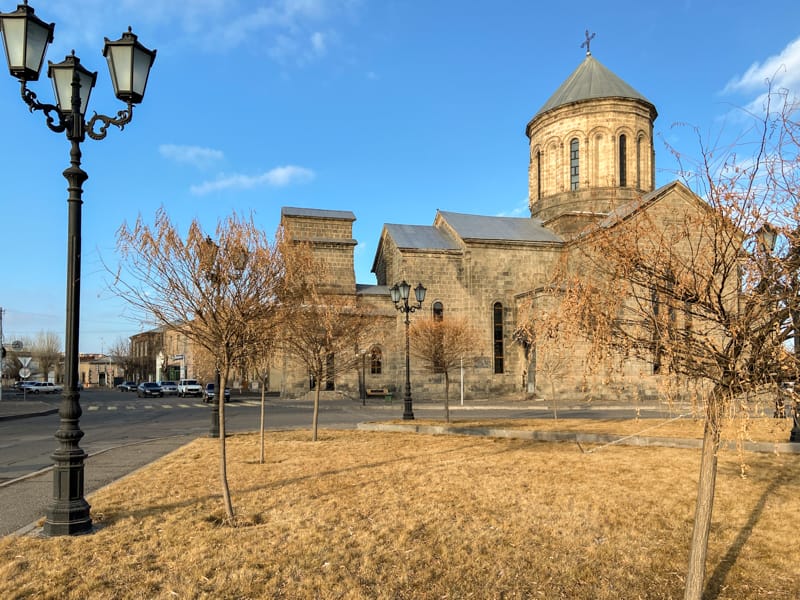 Near to the Holy Mother of God church is located much smaller 19th St. Karapet church. Yet another beautiful church surrounded with green yards, that makes the city center look authentic.  You can find the Holy Mother of God Cathedral between St. Grigor Lusavorich and Zoravar Andranik Streets.  Karapet Church is on the left side of the Central Square.
Visit a Chapel in the Rock
Gavar really uses the local surroundings and landscapes for its religious monuments and sights and in the center of Gavar, you will find a chantry (small chapel) in the rocks.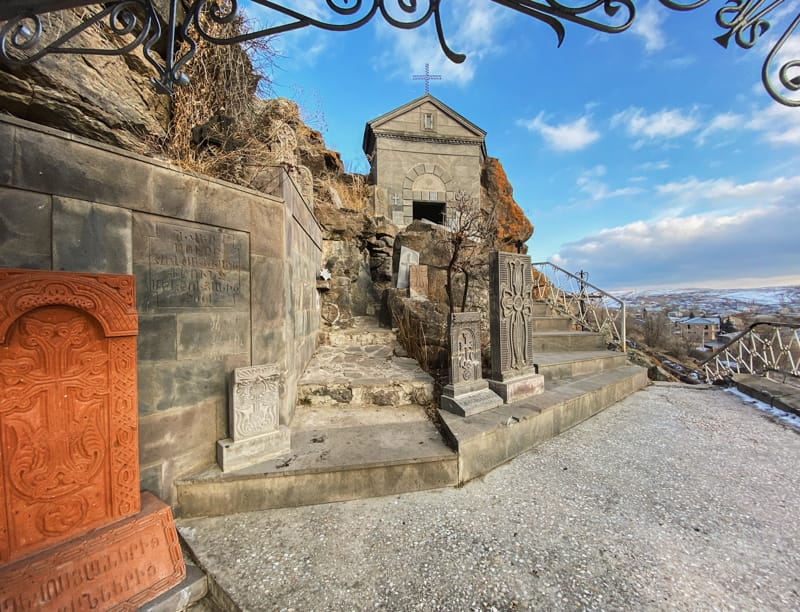 St. Hovhannes Chantry is built into the rocks and you have to duck down in order to pass it and get inside where you will see candles, photos, and locals praying and sacrificing food to people in need (referred to as Matagh).
Cultural Things to Do in Gavar
Go to Gegharkunik Museum of Local Lore
Established in 1952, the Gegharkunik Museum of Local Lore has a fascinating number of antique artifacts (more than 9,000!) that date all the way back to 5,000 years ago.
The impressive museum tells the story of the Gegharkunik region where several of these artifacts were discovered because of Lake Sevan.
For history and antique lovers, this museum is the perfect place to learn about the deep-rooted history of this region.
The Gegharkunik Museum of Local Lore is located on the second floor at 32 Zoravar Andranik Street in Gavar.
Check Out the Old Cinema House
Gavar has beautiful and underrated architecture from old, authentic Armenian style buildings to some of the newer Soviet architecture you'll find the city saturated with.
The Old Cinema House is a traditional 19th-century building that used to be a cinema in its former days.  Made from black stones, it is a photogenic building that you definitely don't want to miss if you visit Gavar.
You can find the Old Cinema House at the crossroads of Sayadyan and St Grigor Lusavorich in Gavar.
Visit the Gavar Dramatical Theatre
The recently-built Gavar Dramatical Theatre has a large impact on Gavar's cultural life and it is a place where young and experienced actors and actresses perform different plays and develop the theatrical life of the city and Gegharkunik region in general.
The Theatre is located right next to the Central Square and the Dramatical Theatre is definitely one of the best things to do in Gavar if you make the trip there!
Places to Visit Near Gavar
Go to Hayravank Church
On the way to Gavar, you will have the chance to stop by and admire a stunning 9th-century masterpiece of a church surrounded by old cross-stones, or 'khachkars' in Armenian.
The reason this church sits far above the rest and is a must-visit day trip from Gavar is that it sits on Lake Sevan and offers spectacular views.  Standing on the cliff's edge, you will see the lake hugging the rocks and it will absolutely take your breath away.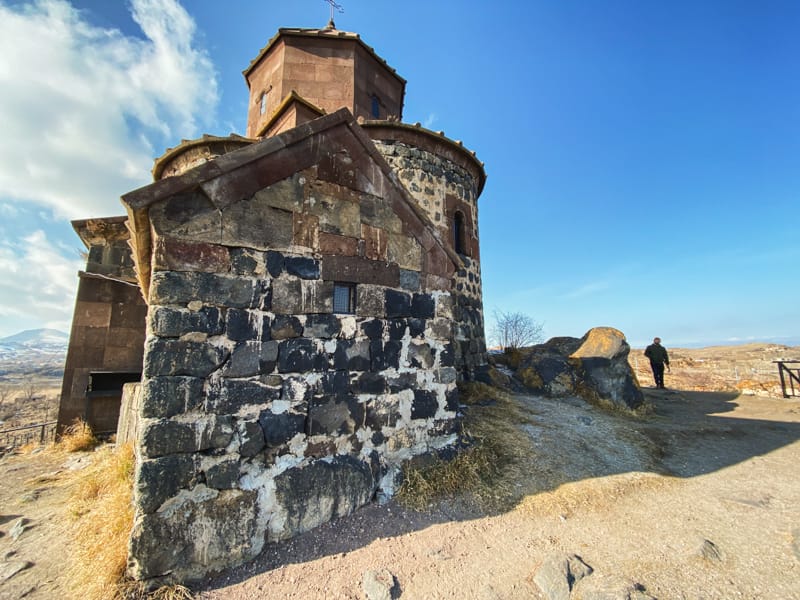 Hayravank Church is free to visit and the area has a parking space so you can park and walk up to the church.  This church is truly one of the most picturesque ones in all of Armenia so don't miss the chance to visit Hayravank on your way to Gavar, or as a day trip from Gavar.
Check out the Mysterious Noratus Cemetery
Located right before you turn to enter Gavar city is Noratus village and one of the most famous cemeteries in the Caucasus (and all of Armenia!), Noratus Cemetery.
The combination of the old graveyard and ancient khachkars make Noratus one of the most fascinating places to visit in the Gegharkunik region.  There are over 900 cross-stones and the oldest ones go all the way back to the 10th-century.
The location is a goldmine for those loving ancient sights, especially photographers as the cemetery is one of the most photogenic places in all of Armenia.
There are ruins of a tomb, chapel, and other masterpieces that showcase ancient Armenia, from the nation's biblical events to wars to wedding ceremonies… all engraved on rocks.
The entrance is free, but please be careful that you don't damage any historical artifacts because these are irreplaceable.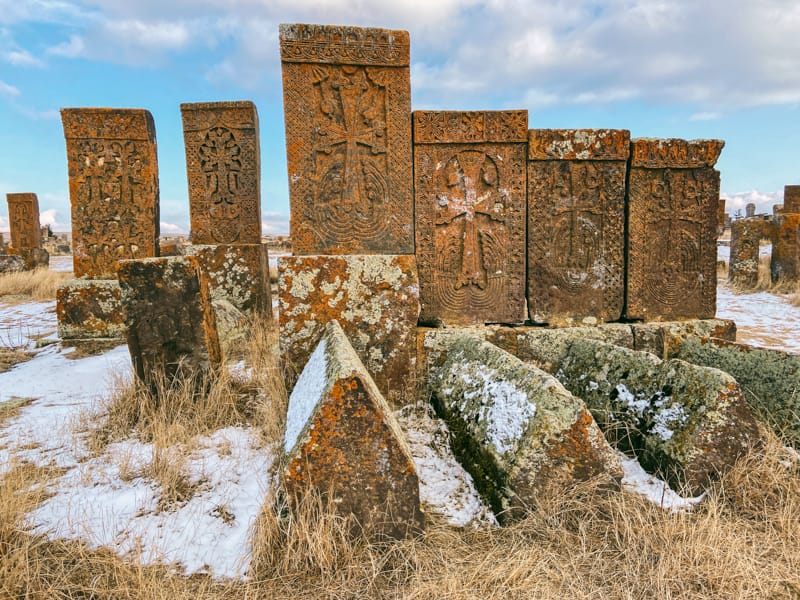 Hike in Gri Dzor
One of the biggest hidden gems in Gavar and the region is Gri Dzor, or Gri Gorge.  The undiscovered and mind-blowingly beautiful gorge is located near Gavar and only a mere 6 kilometers away.
The natural wonder is surrounded by the Geghama Ridge mountains and the gorge is a wonderful, untouched area with small waterfalls, rivers flowing with pure drinking water, and scenery that will take your breath away.
In addition, there are so many areas where you can picnic, something that is a favorite past-time of Armenians.
What to Eat in Gavar
Try Gavar Baklava at Express Bakery
Gavar is legendary for baklava and everyone in Armenia knows it.  While the dessert is known across the region and has ties to several areas, it's really known in Armenia and has an association with Gavar.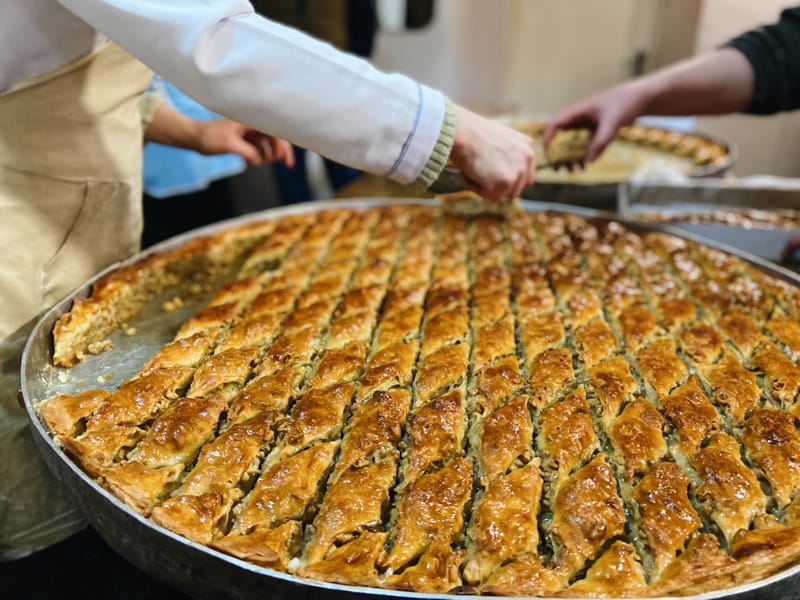 Our recommendation is to head to Express Bakery, a tiny and unassuming cafe and shop located near the Gavar city center.  They have freshly made baklava (trust us, we watched them make it in the back!) and it is created with local honey from the nearby mountains.
You simply can not leave Gavar without tasting some of its famous baklava.  You can thank us later!
Express Bakery is located at the crossroads of Sayadyan and Zoravar Andranik in front of the art school.
Eat Gavar Qufta (Kyavari Kyufta)
Gavar is also known for its 'Kyavari Kyufta', or Gavar qufta, a dish of beaten meatballs that is really ever-present in the city and area.  There is another type of qufta coming from Etchmiadzin, but this type in Gavar tastes and looks completely different and is worth a taste.
You can find Gavar qufta pretty much at any place that serves food across the city.
Where to Stay in Gavar (and Nearby)
Lake Sevan Hostel
If you're on a budget and looking for a great place to stay, we really liked the Lake Sevan Hostel in Sevan city.  The small and clean hostel was located by the city center in town and close to the lake and other cool businesses, like Bohem Tea House.  They have two rooms – one has three beds in it and the other has nine.  They have a nice outdoor terrace area, as well.
>> Click here to check rates and availability for Lake Sevan Hostel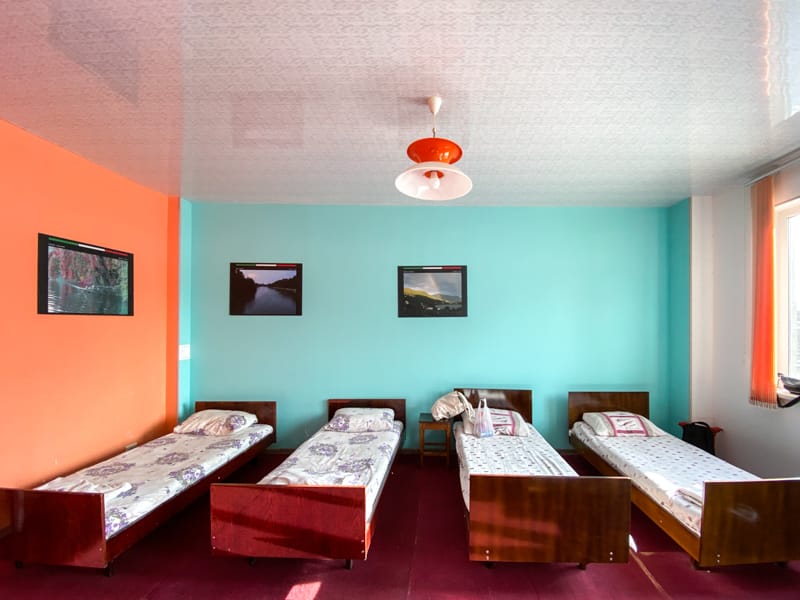 Qyavar House
In Gavar is a guesthouse and restaurant called the Qyavar House that hosts travelers from near and afar.  They really specialize in local and traditional foods, so if you want accommodation and deliciousness all rolled into one, this is the place for you!  You can get in touch with them via their website.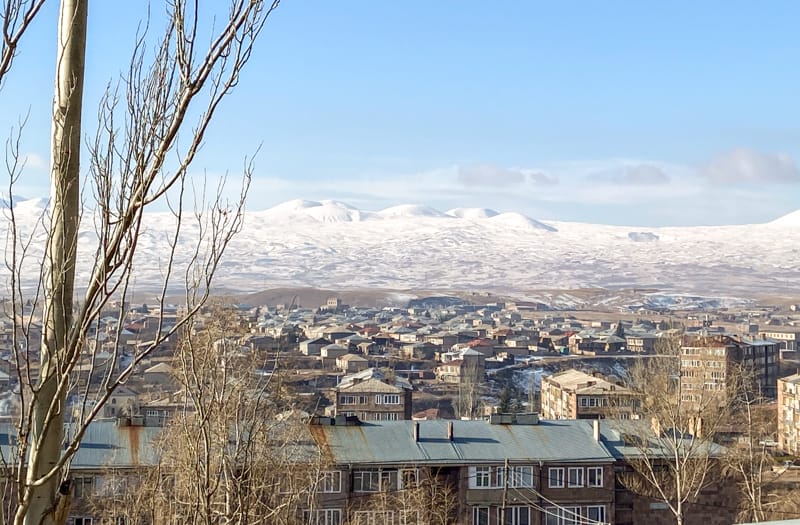 There are many things to do in Gavar and many reasons to visit the lesser-known city.  We hope this Gavar travel guide will give you a little insight and convince you to make the trip there in the near future!
Click here if you're looking for what to do in Lake Sevan or how to get from Yerevan to Lake Sevan.