Our friend and renowned photojournalist, Amos Chapple, recently arrived in Yerevan during the pandemic and has given step-to-step details documenting his experience at Zvartnots Airport.
This guide shows exactly what to expect if you arrive in Armenia during a pandemic and during COVID-19 times.  If you have any question, please leave a comment or send us an email and we will do our best to answer it!
Thanks so much to Amos for this step-by-step guide to arriving in Armenia through Zvartnots Airport during the pandemic.
Strange Times: Landing In Yerevan In A Pandemic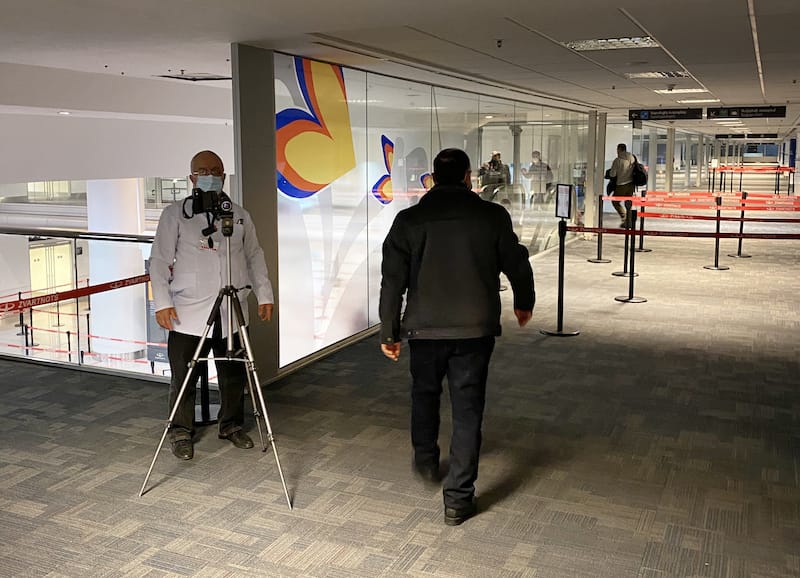 After getting off the plane, all started as usual for the walk into the airport. The same bored worker watching the passengers file past, the same lush brandy ads.  Then you will see this guy with a thermal camera checking body temperatures. Don't do anything, just be um… cool.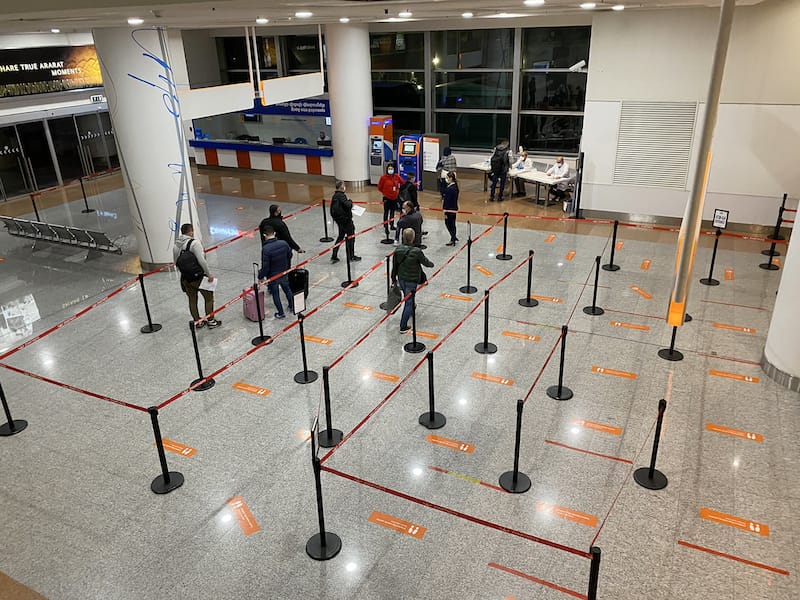 In the hall just before border control, the airport has this new step. On the plane, you will have been handed a form to fill out – you'll need that here. Take a pen for the flight, they weren't handed out on my (Belavia) plane.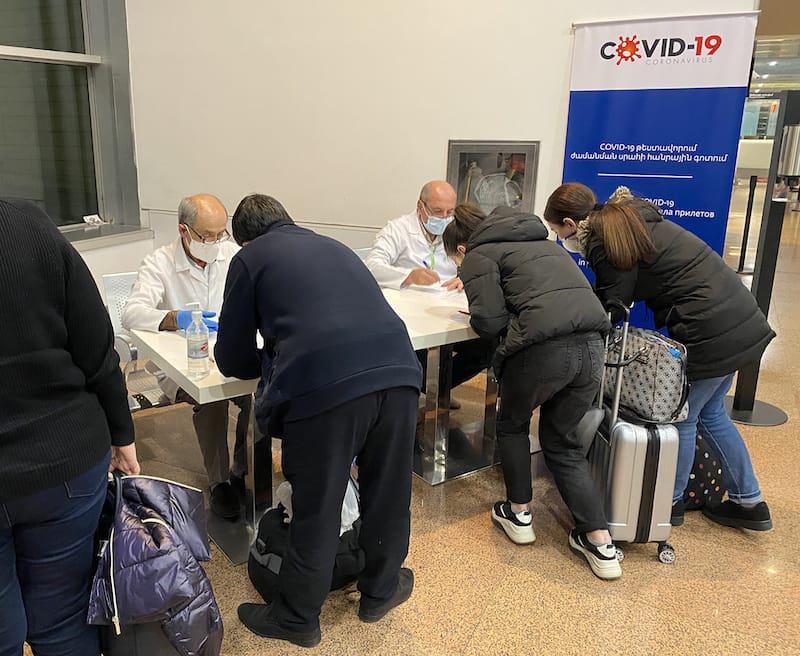 These doctor-like guys will take the form from you, which details where you sat on the plane, where you will be staying etc. 
Note: a staffer told me these people are not really doctors, despite the impressive white outfits.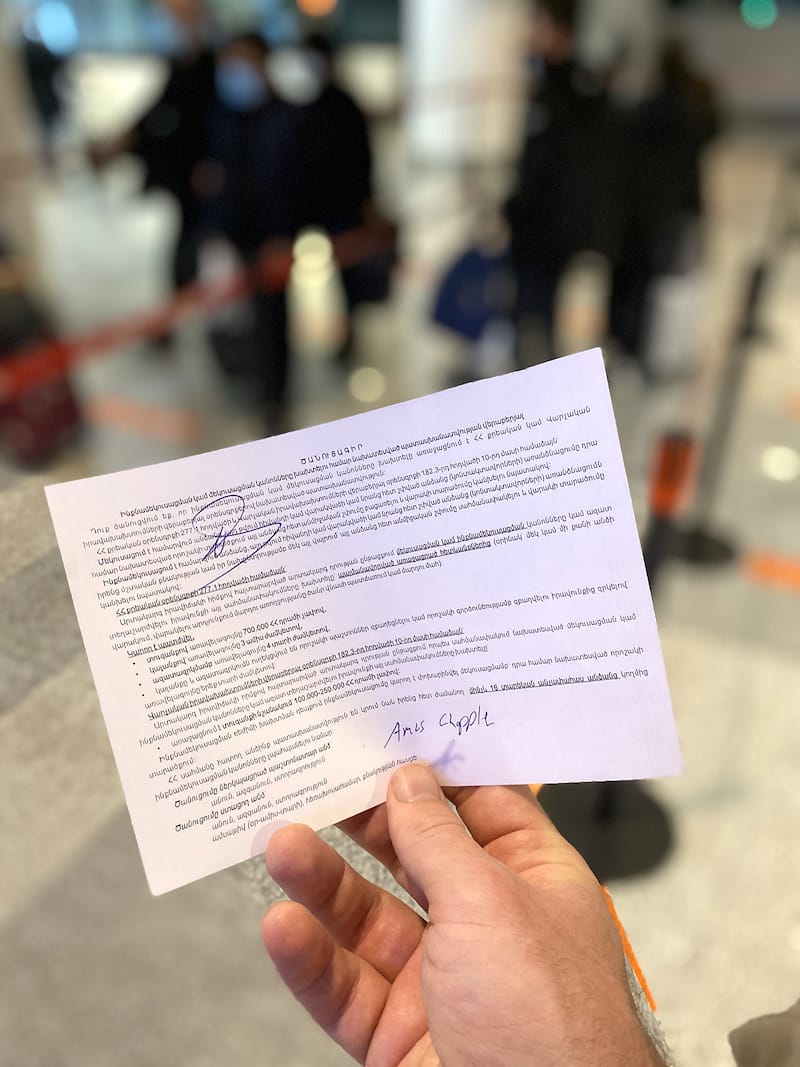 Then the 'not-doctors' will give you this Armenian-language form that you need to sign and take to the border checkpoint. I have no idea what it said but signed it.
It was 3am and everyone was too tired to be sharp. The border guard will take this off you when he/she checks your passport.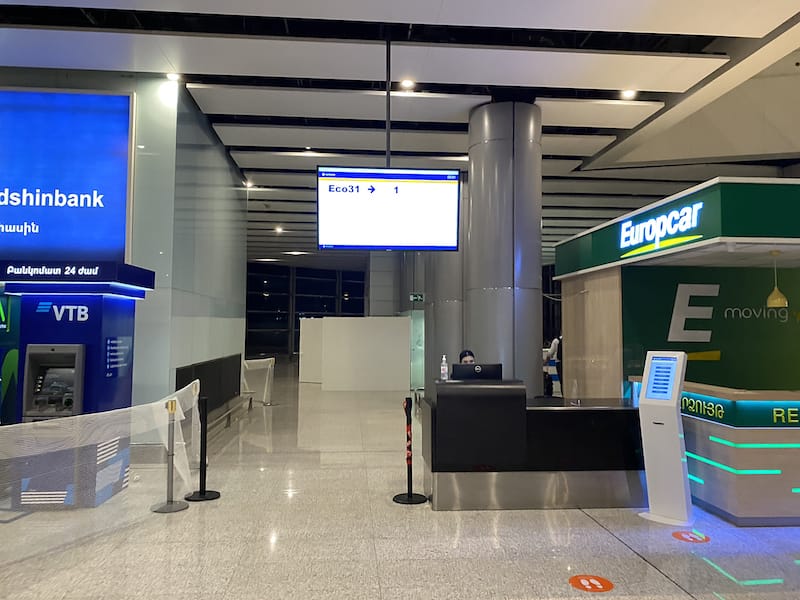 Now the bit I was nervous about: If you want to move freely in Armenia, you need to get a COVID test on arrival, and self-isolate in your accommodation until you get a clean result.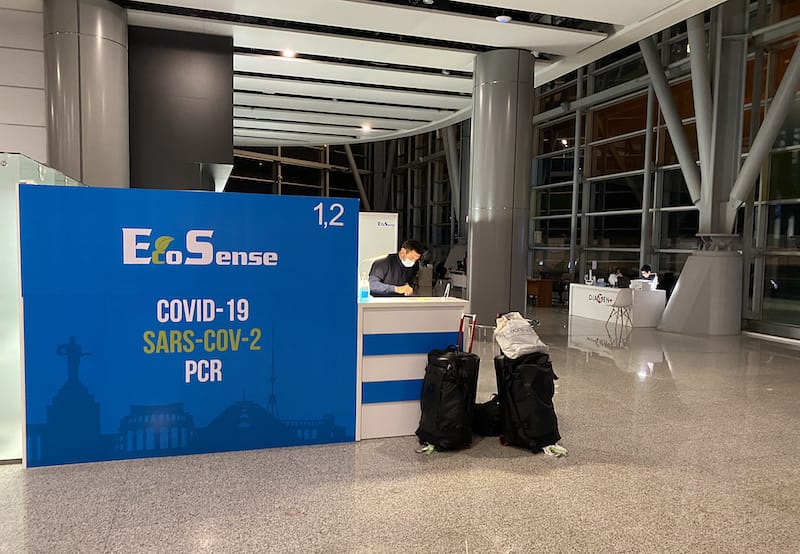 Otherwise, you will need to quarantine for two weeks. The signage for this place is not good. When you come through the arrivals gate look left for the Europcar booth, 50 meters or so away. Note that touchscreen thing on the right.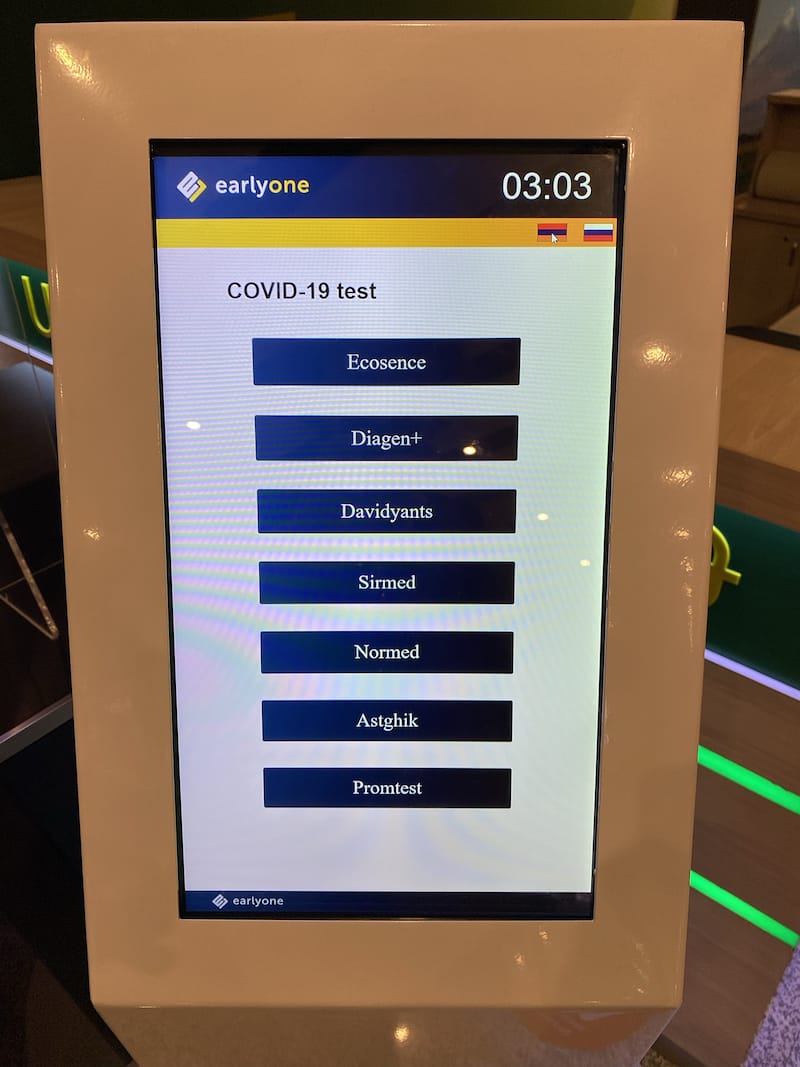 Weird step here – you need to select which laboratory you would like to study your snot. The girl working here told me they all cost the same, and she had no idea which one had the best reputation. So… choose carefully. The test costs 20,000 AMD — about $42 USD.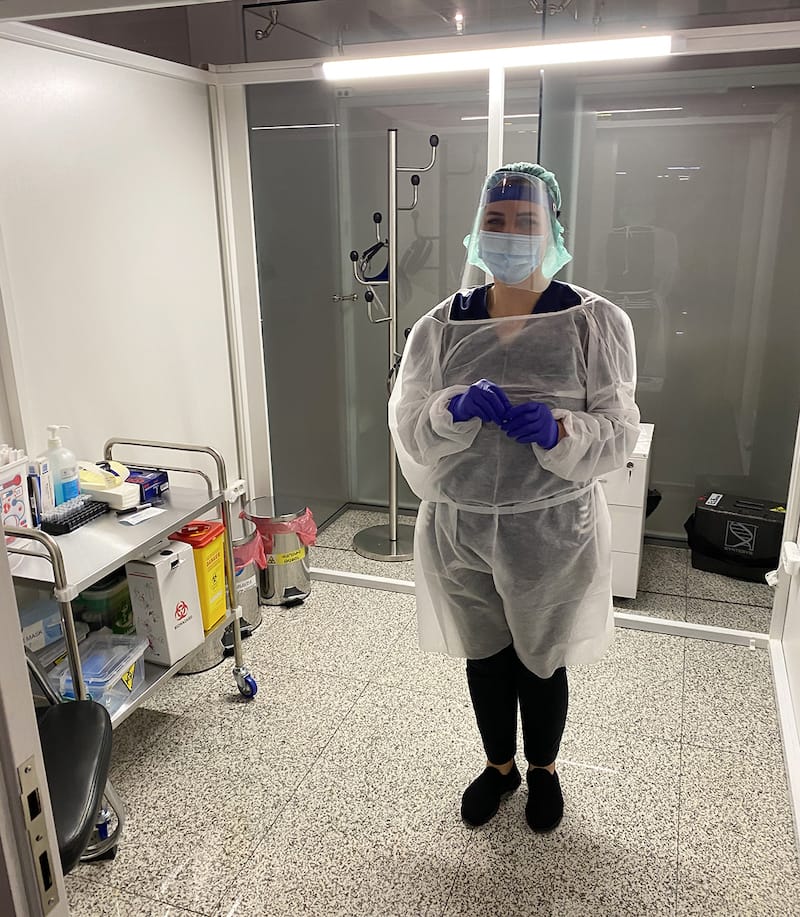 And here is the lovely lady who did my test. Important to note that it was NOT the deep dig variety that scrapes away at the underside of your brain. I think things have advanced since the bad old days of COVID testing.
She just rubbed a little inside each nostril with one cotton swab, then dabbed the very back of my throat with another. Was just like a cotton finger trying to pick a booger, then another cotton finger trying to make me chunder after too many Kilikias.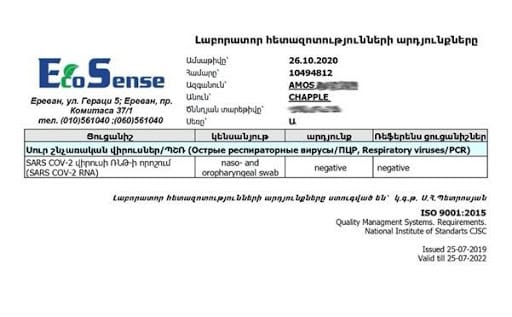 Nine hours later, just as I was writing a slightly peeved final caption about how my test was supposed to take a maximum of 8 hours, I got this in the mail. That's my ticket for life, so I'm off to get breakfast.
Armenia Coronavirus Test at Yerevan Airport – Summary
Cost:  20,000 AMD (about $42)
Results waiting time:  about 9 hours
Location:  Go left after arrivals toward Europcar booth
Tips:  Bring a pen with you – you will be given forms on the flight to fill out
* Thanks again to Amos Chapple for sharing his experience. All photos belong to him and are only to be used with his permission.