Dilijan and the greater Tavush province are known for the edible wild fruits, vegetables, and herbs that grow pretty much everywhere.
These natural bounties that come from the region's lush, green forests are a part of local cuisine and food traditions.
Now, you can experience the best of the region's cuisine on a Dilijan Woodland Feast, one of the latest Wild Food Adventures developed by ONEArmenia (1A) and available through 2492 Travel.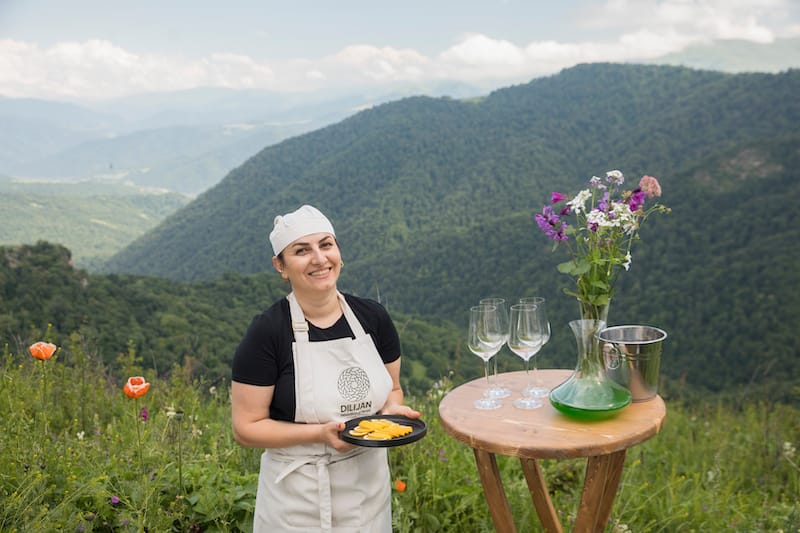 I've written about a few of 1A's Wild Food Adventures already.
Each one is unique and specific to the culinary traditions of the regions where they take place.
Everything from the dishes served to the locations where they take place and even the local hosts who organize them are unique in their own way.
You can read about some of the other Wild Food Adventures I've covered here and here, but as a quick reminder, these food experiences are 3-course meals that take place in Armenia's most beautiful natural environments, quite literally in the wild, far away from cities and towns.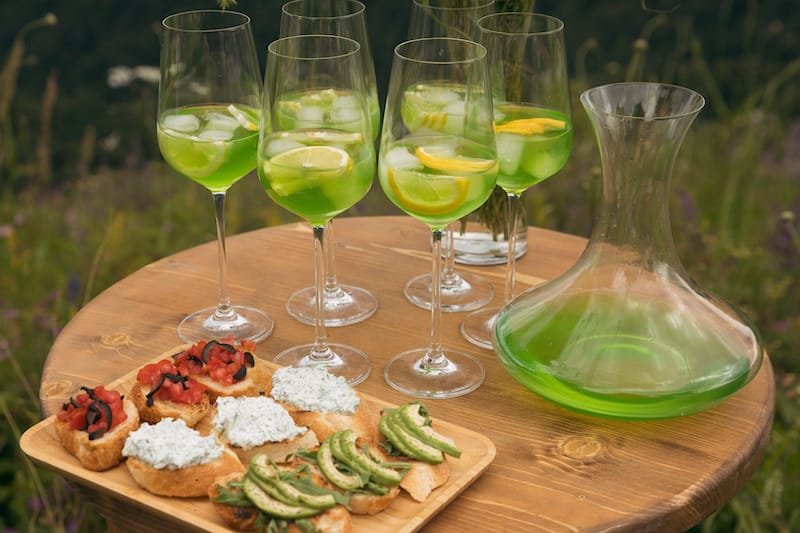 Hosts trained in hospitality and the culinary arts prepare your meal right in the wild and share with you their stories and what the dishes mean to them and the communities they come from.
Let's jump right into the Dilijan Woodland Feats!
How To Book the Dilijan Woodland Feast
To book, simply contact the hosts, Gevorg and Anna, from Vanatun Guest House near Haghartsin Monastery.
They and their team are the ones who worked closely with 1A to bring this experience to life and who will cook you an amazing meal carefully cultivated according to the culinary traditions and inspired by the rich vegetation of the region.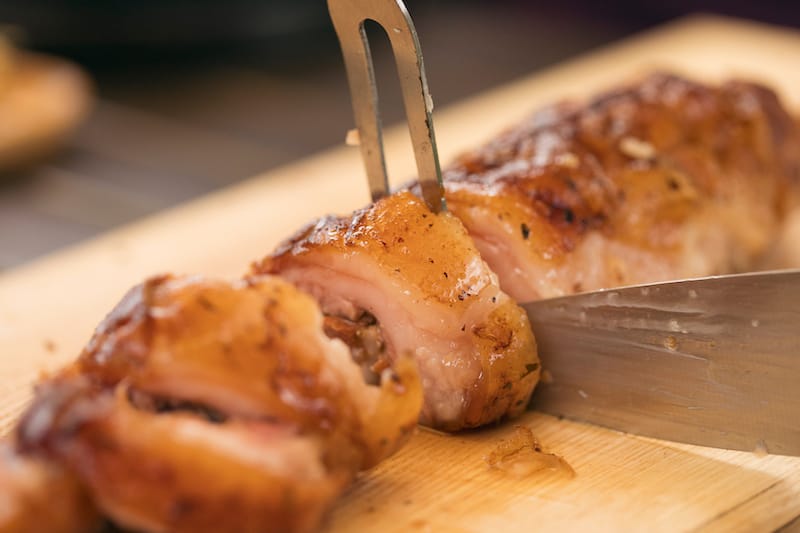 You can also contact 2492 Travel, the first and only sustainable travel brand in Armenia and ONEArmenia's for-purpose arm.
Where To Meet
Dilijan Woodland Feast takes place in the forests near Haghartsin Monastery.
You'll meet your hosts at Vanatun Guest House, which is located right next to the monastery complex.
Given that Haghartsin is a popular tourist site in Armenia, there are lots of options to get there. Even a local taxi in Dilijan will get you there for a nominal fee.
Once at the guest house, Gevorg and Anna will greet you and lead you to off-road vehicles that will transport you to the location of your feast.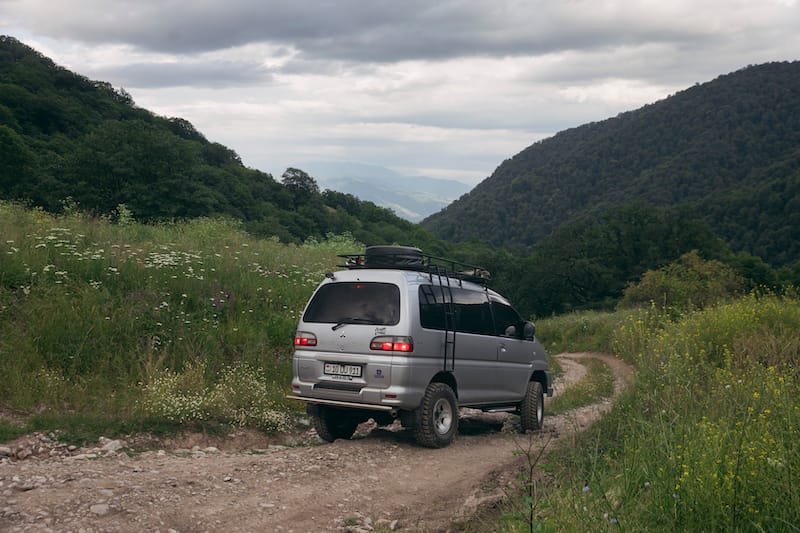 Note that there is no restroom where your experience will take place (it truly is wild!) so if you need to use the restroom, the time to do it is before you leave the guest house.
Otherwise, you'll have to go in the great outdoors, like humans have done for millennia, so it can't be that bad!
Don't worry—other than a proper restroom, your hosts will have everything prepared for you at your dining location so you to feel comfortable and welcome.
My Experience and Highlights From the Day
Duration: 3-4 hours
Meeting Point: Vanatun Guest House, Haghartsin Monastery
Languages: Russian, Armenian, English
CLICK HERE TO BOOK!
"Location, location, location." So goes the age-old saying, and WOW, does the location on this Wild Food Adventure impress!
Dilijan Woodland Feast takes place in the forest of Dilijan National Park and offers beautiful views of the Ijevan Mountains, known for their sheer rock cliffs that stretch for kilometers high above the treeline.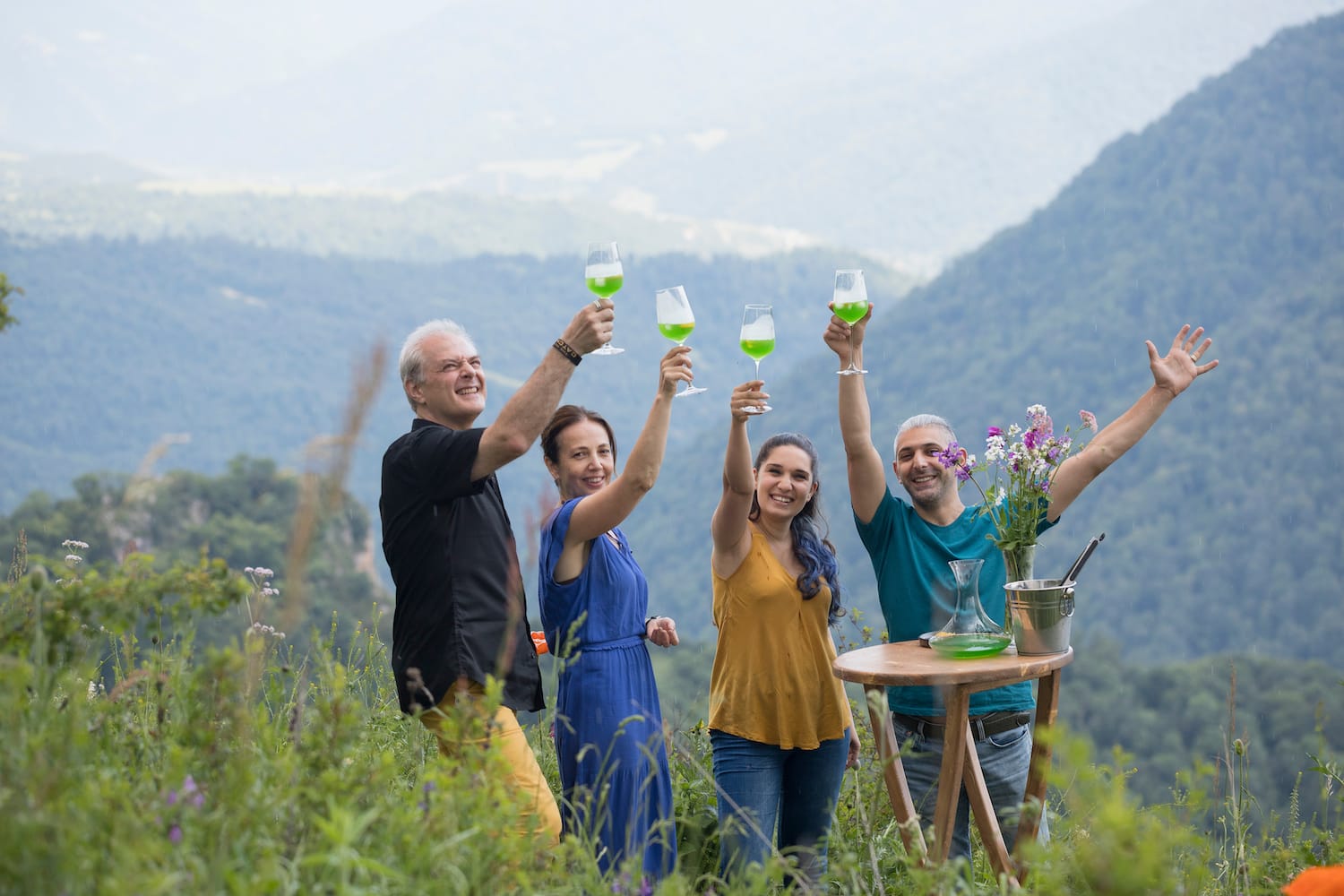 When we arrived, we were greeted with delicious and refreshing welcome cocktails made from honey wine, or mead, along with a small snack to keep our stomachs at bay while the main meal was being prepared right there before our eyes in the forest.
As I said, all the dishes on this experience are based on local recipes from Tavush and make use of seasonal ingredients.
The first course of appetizers showcased the large variety of vegetables that grow abundantly here – local sorrel or aveluk rolls, a spicy kidney bean salad, and more local vegetable rolls including wild Solomon's Seal (called sindrink in Armenia), carrot, and radish.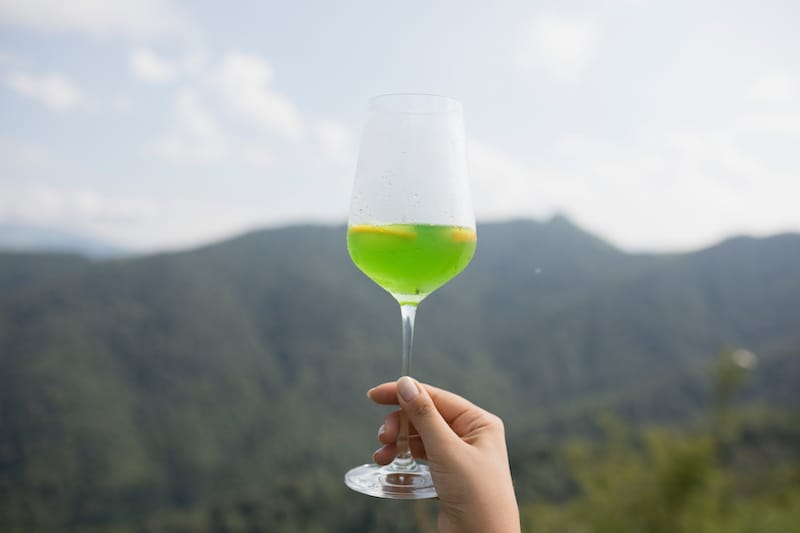 The appetizers were light and super tasty, and they were the perfect kick-off to the main dish that was being grilled in the wild kitchen: local pork rolls!
Local people generally agree that Tavush has the best pork in all of Armenia, which is saying something because Armenians love pork meat.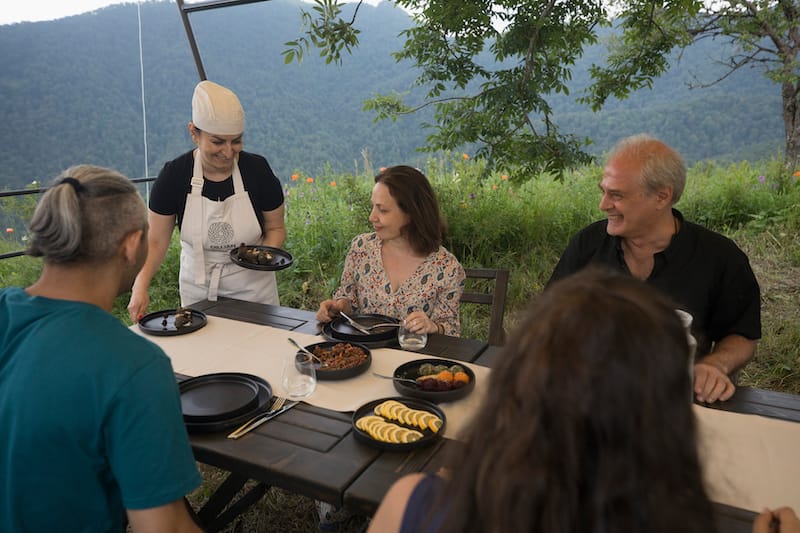 The juicy and tender pork rolls were served with a side of potatoes and raspberry sauce made from berries foraged in the wild.
I was very impressed by the presentation of the dishes and the attention to detail given to each aspect of our dining experience at the Dilijan Woodland Feast.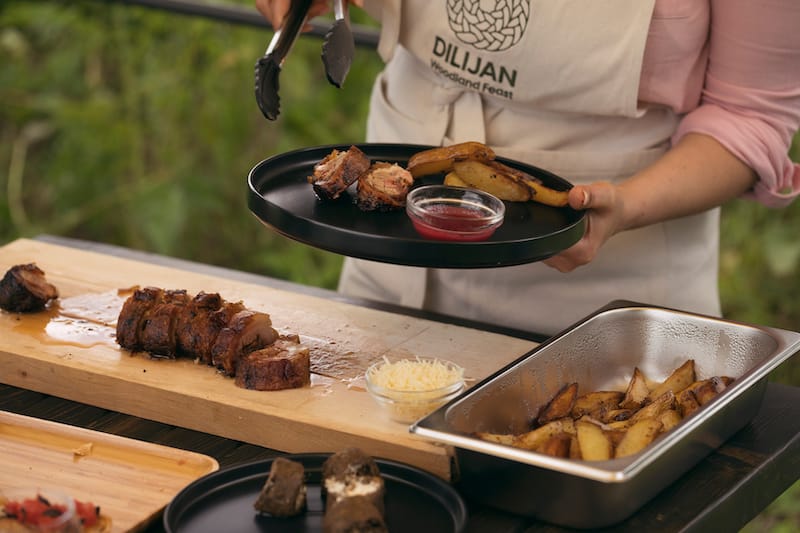 Finally, for dessert, we grilled wild pear, again foraged from the forest, stuffed with crushed walnuts and spices, and drizzled on top with honey.
During the entire meal, I was able to enjoy the peace and quiet of the surrounding forest, as well as take in the impressive views of the Ijevan Mountains.
Both my stomach and my soul were nourished during the about 3 hours that we were there, getting to know our hosts, and of course, enjoying their delicious meal prepared in the wild.
Gevorg and Anna even took the time to tell us about the dishes and what they represent to the local people of Tavush, as well as the wild ingredients used in each one.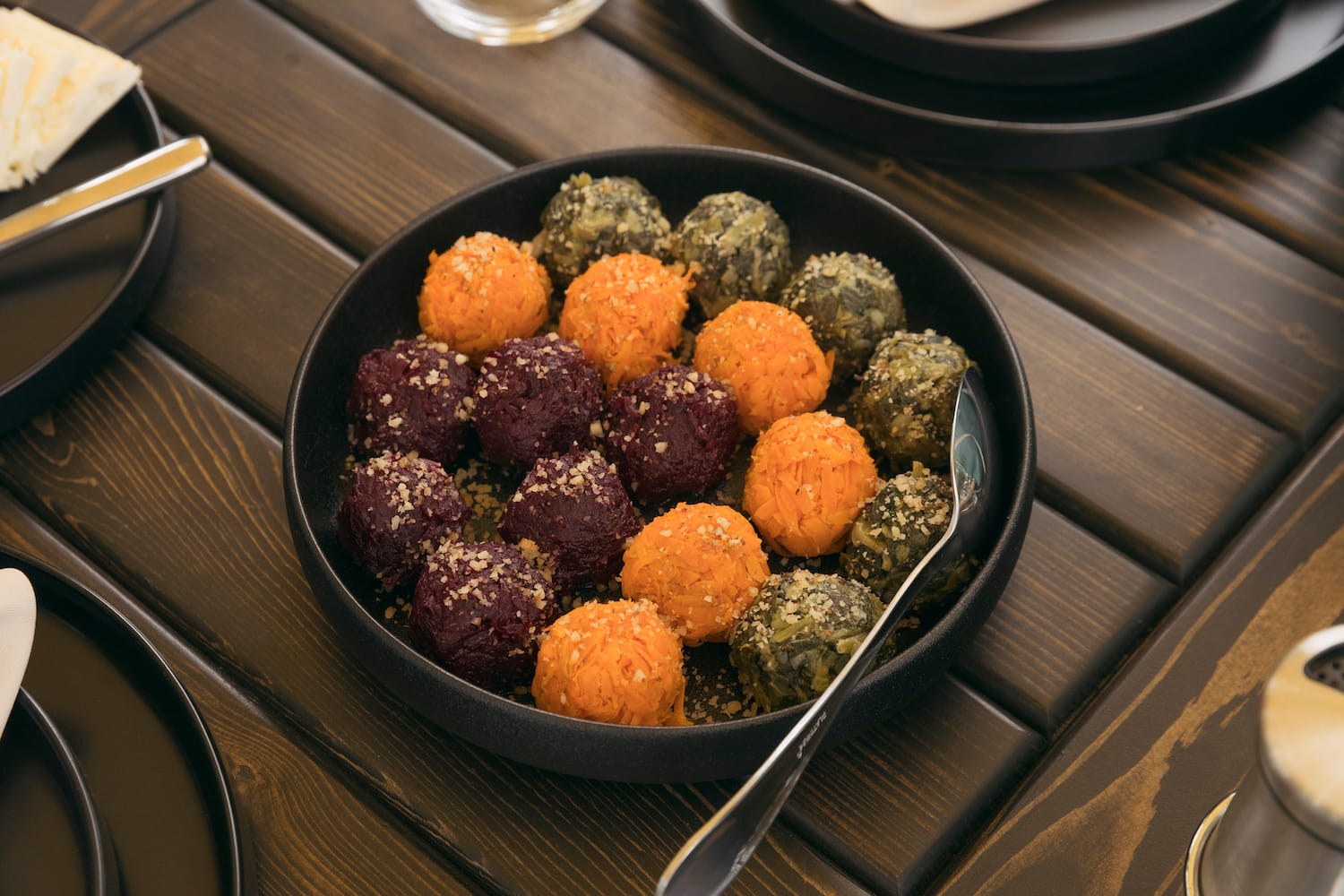 It was truly a fulfilling experience in terms of food and knowledge!
Who Can't Join
Unfortunately, due to the location, wheelchair users are unable to partake in this experience.
But, 1A and 2492 Travel are actively working to make this and all the other experiences they work with in Armenia accessible to all.
If you have any specific dietary restrictions, be sure to communicate them when booking, and if you're vegetarian or vegan, the main course may be pork, but if you book in advance, the team can prepare a delicious main course that adheres to your diet.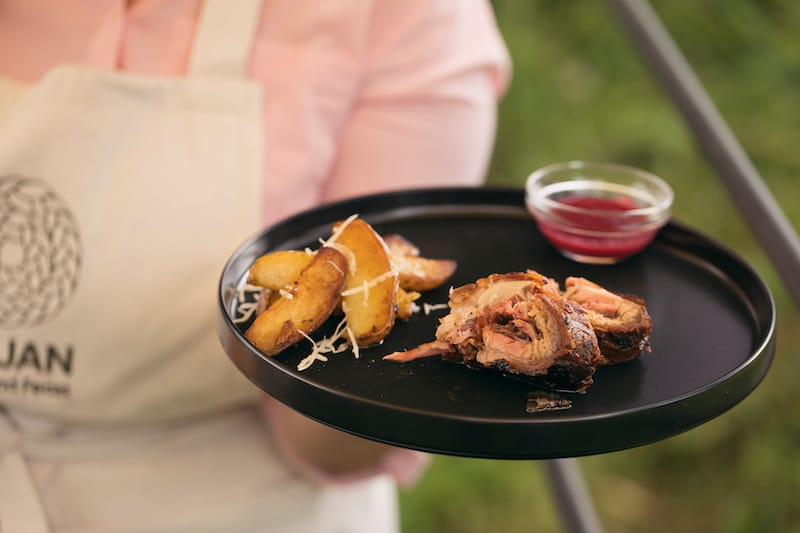 We also recommend that you wear comfortable, closed-toed shoes for this Wild Food Adventure, and don't forget a jacket, hat, and sunscreen. While the forested mountains may be cool, the high elevation means that the sunlight can be intense.
Should You Book This Experience?
Local hosts, local ingredients, local recipes, and local wildlife.
Wild Food Adventures are all about bringing together all that is local and awesome in Armenia in perhaps the most universal of spaces: the dining table.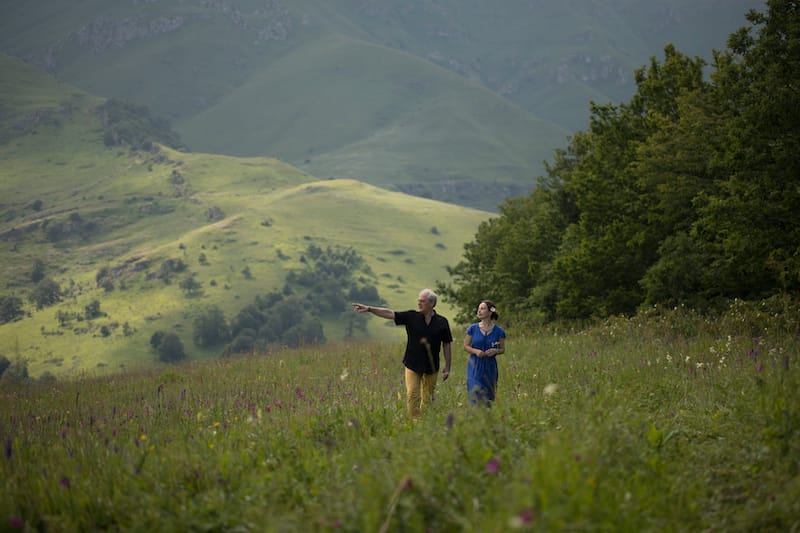 Not everyone may speak Armenian, but everyone understands food, and this Wild Food Adventure is the perfect opportunity to experience local food in a fun and immersive way.
So, in short, yes! Skip the crowded restaurants of Dilijan and go dine in the wild!
More Armenia Food Guides and Experiences