You will find a diverse array of cooking and cultural experiences all over Armenia, but some of our very favorites are located in Gyumri and the Shirak region!
This post will cover some of the best cultural experiences in Gyumri and nearby – including food, culture, tradition, and more.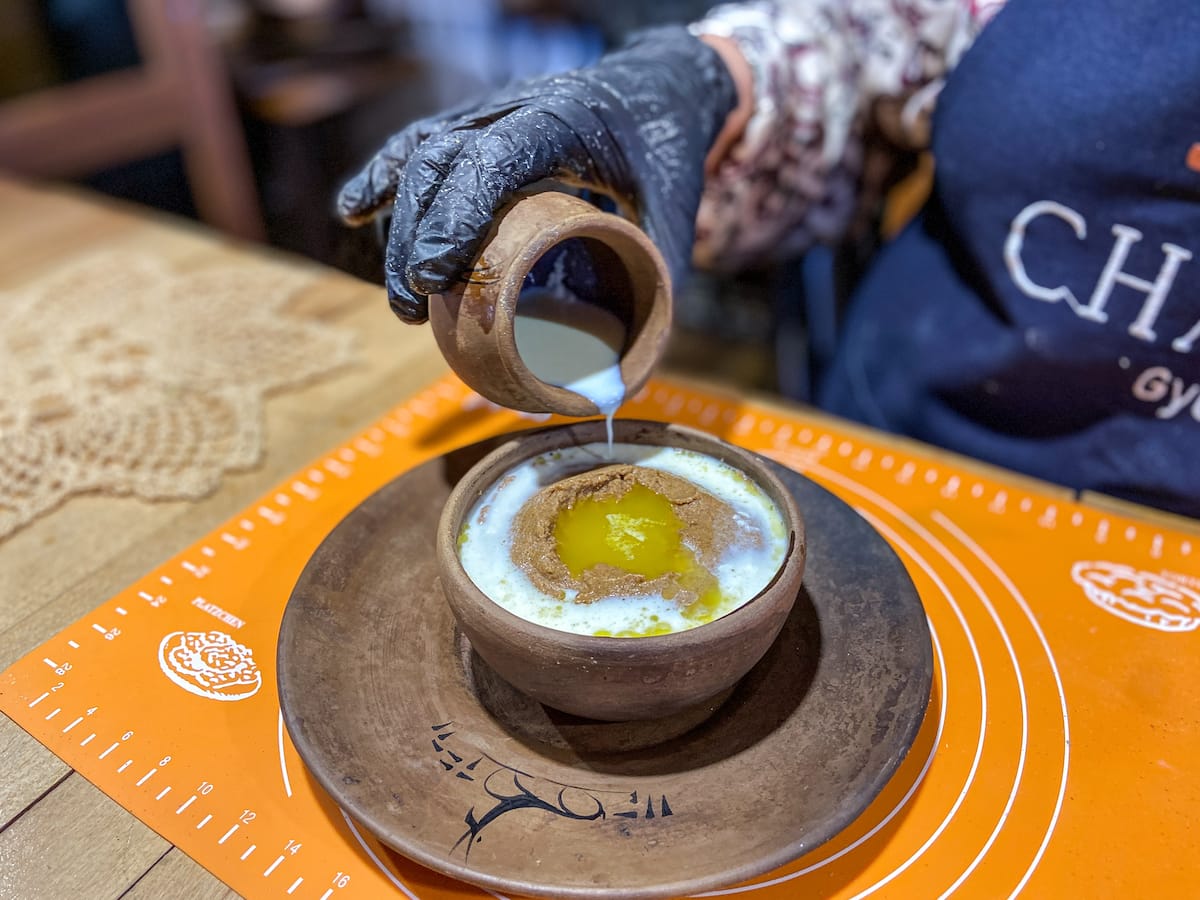 Did we miss any cool workshops, experiences, or masterclasses in Shirak? This is a live guide and we hope to update it with new experiences as we do them ourselves!
Let us know in the comments! Thanks!
Visit 19th Century Armenia at the Zanan Cultural Center
The Zanan Cultural Center in Gyumri offers visitors a chance to go back in time to 19th-century Armenia!
Hasmik Khachatryan and her team at Zanan will introduce you (and even let you wear!) cultural costumes from centuries ago where you can become a warrior, Armenian bride, or worker.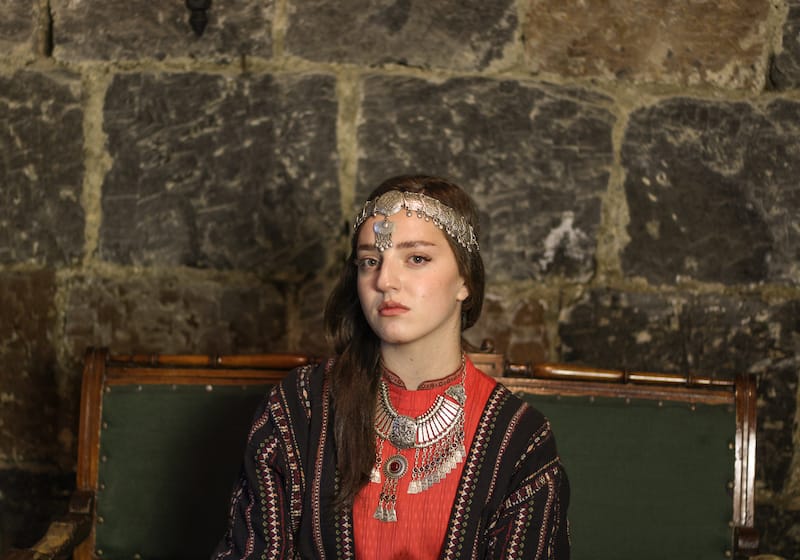 Zanan is located in the old district in the basement of Hovhannes Shiraz's house museum (he was a famous Armenian writer).
While there, you will have a chance to learn about Gyumri and Western Armenia while enjoying delicious tea and small sweet treats.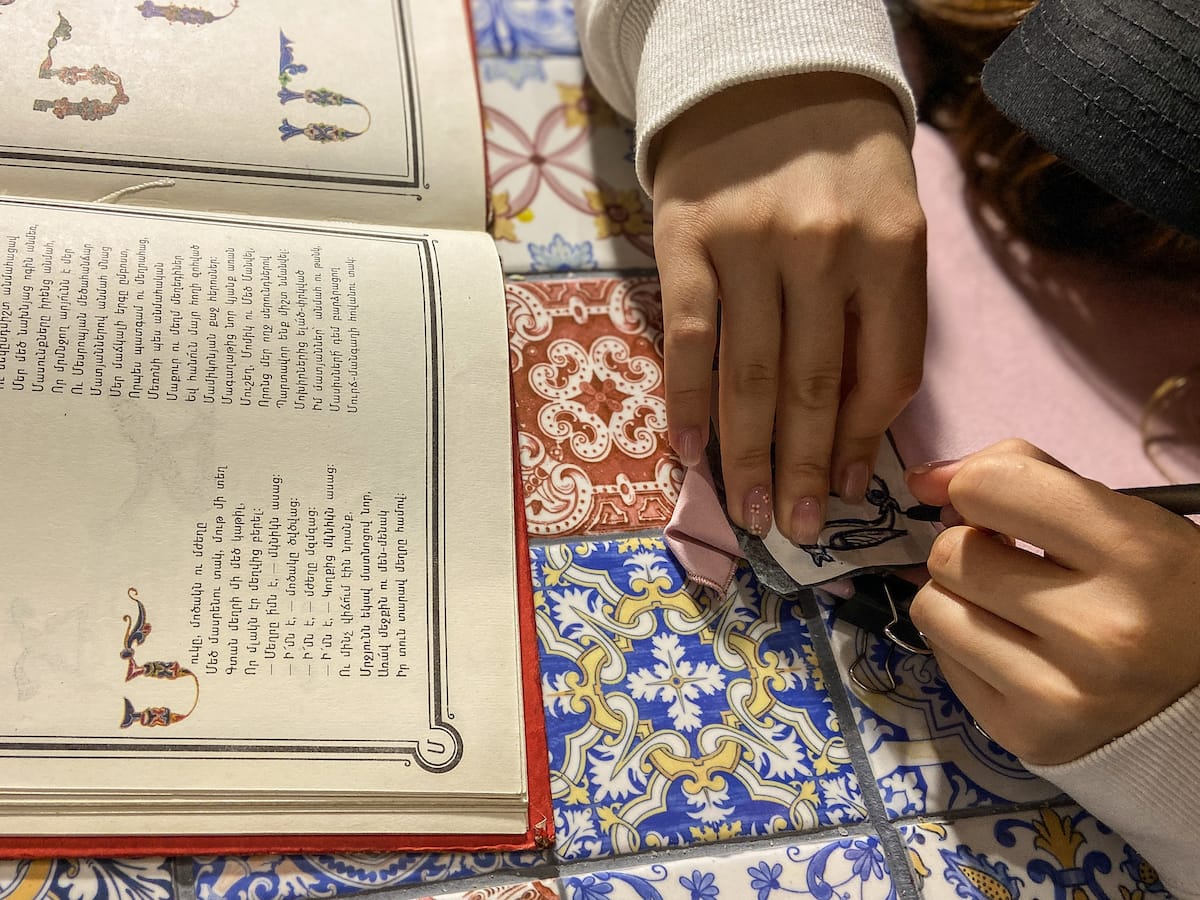 Another cool thing about Zanan is that they also teach about bird letter calligraphy! You can find them at Varpetats 101 in Gyumri.
Book this Experience
1001 Shades Workshop at the Gallery of Mariam & Yeranuhi Aslamazyan Sisters
The Gallery of Mariam and Yeranuhi Aslamazyan Sisters is one of the main attractions in Gyumri and a place that everyone should stop in, even if they are not art enthusiasts!
In the museum, visitors will learn about the lives of the sisters in addition to checking out over 620 unique artworks of them that include drawings, ceramic works, prints, and paintings.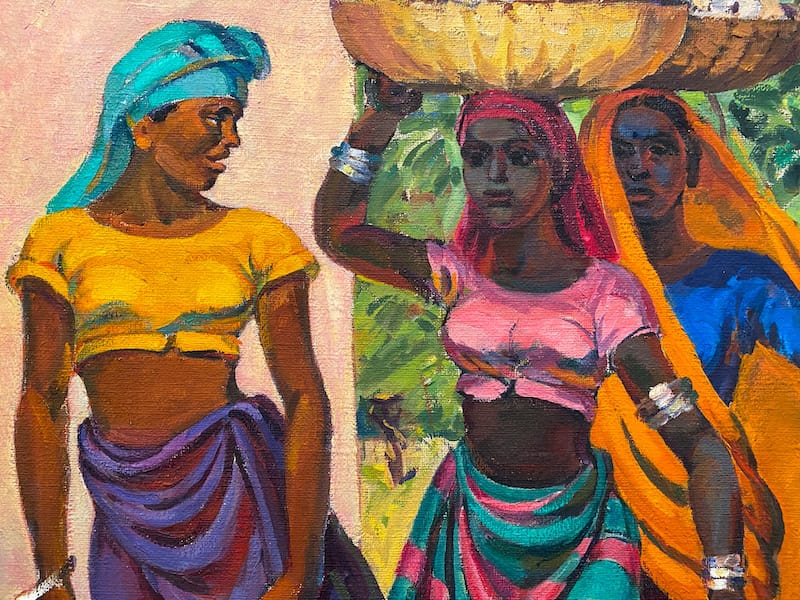 However, you can stick around beyond just a tour of the museum and participate in a ceramics workshop!
Participants will have a chance to paint a small plate or learn a new technique to paint on small, ceramic ornaments.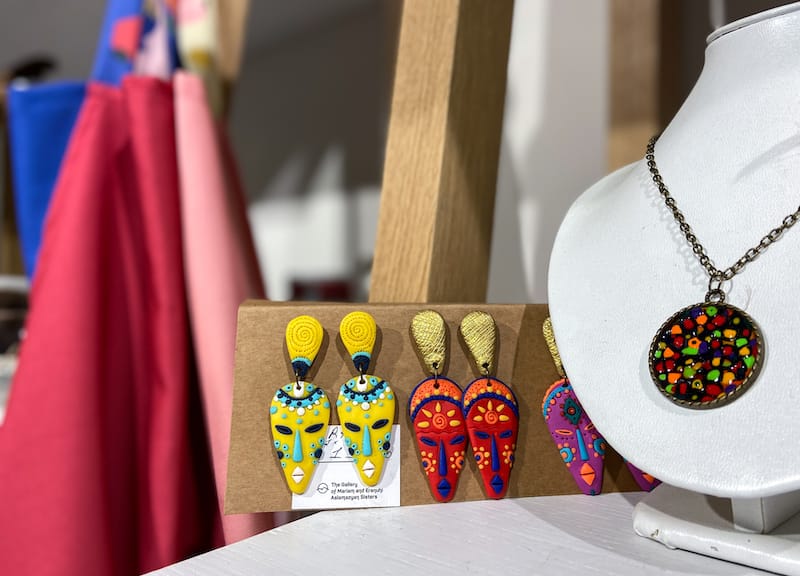 As you wait for your masterpiece to dry, you can enjoy tea or coffee in the quiet garden out back (which is home to 19th-century Gyumri architecture). You can find them at 232 Abovyan in Gyumri.
Book this Experience
Learn Doll-Making with Naro Dolls
In 2016, Narine Minasyan decided to transition careers from one in banking to one where she could create and express herself.
She then unexpectedly found herself watching DIY classes on TV about making different crafts, including dolls!
Realizing it was something that she thoroughly enjoyed over the years, she decided to establish her own small doll-making business called Naro Dolls.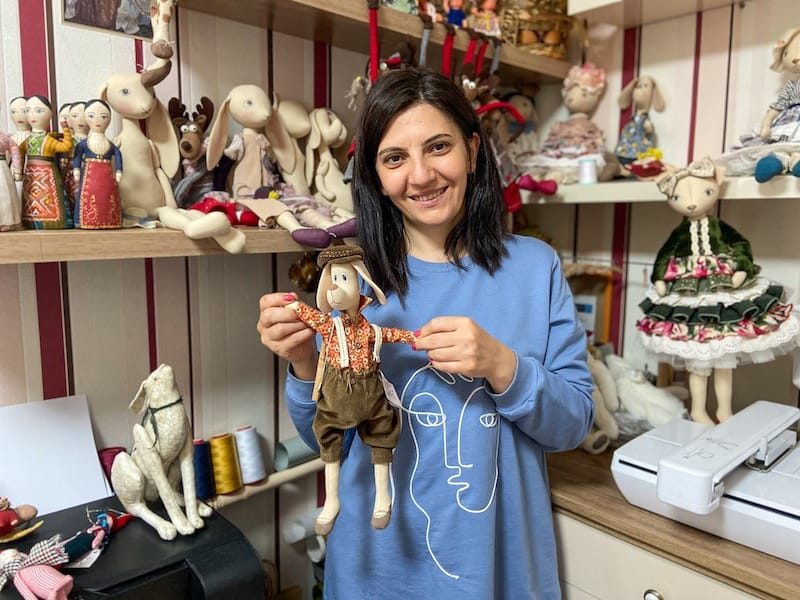 She really liked it and over the years she established her own small business of making dolls called Naro Dolls.
To hone her skills further, she dove into self-education and even participated in training workshops in Italy before opening the small workshop in her family home.
Everything she designs she designs herself, making beautiful, high-quality dolls that are great for both children and adults.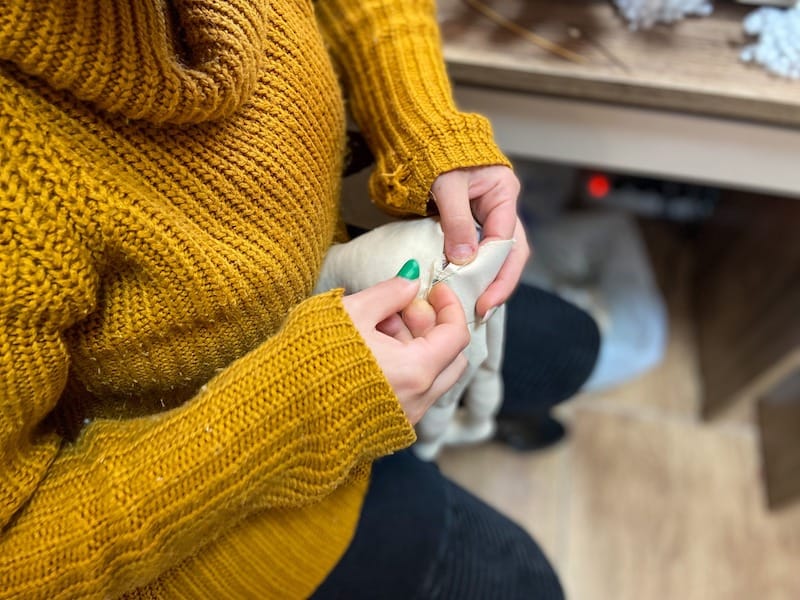 They make a great gift and are all created with love! Narine's dream is to invest in a larger workshop where she can create even more products and eventually export them outside of Armenia.
When you're in Gyumri, you can learn to make your own doll! Workshops and classes are offered on an individual basis so get in touch via Facebook and schedule a lesson!
You can find Naro Dolls at Gortsaranayin Lane 44a in Gyumri.
Built with 'Tuff' at Stone Art Guesthouse
About 40 kilometers outside of Gyumri is the beautiful Pemzashen village, a small place where you can see majestic views of Aragats on clear days… and a place where you'll find Stone Art Guesthouse!
Pemzashen is one of top places to source 'tuff' in the world and if you've been to Armenia, you will notice that many of the buildings across the whole country are built with this strong, volcanic material.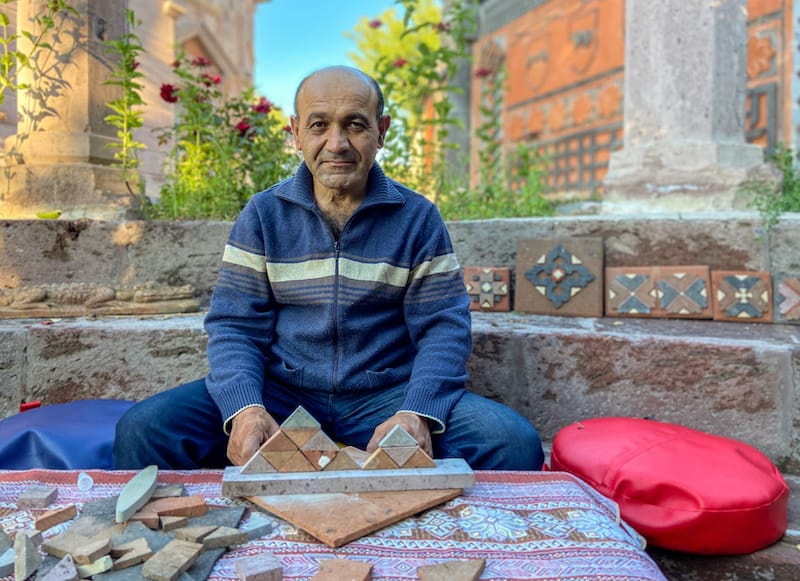 At Stone Art, you will meet Hovhannes Margaryan and Volodya Saribekyan and be introduced to the guesthouse as well as one of the coolest experiences in all of Armenia.
This masterclass conducted by Hovhannes will showcase stone art and carvings and you will have a chance to even build your own masterpiece from tuff!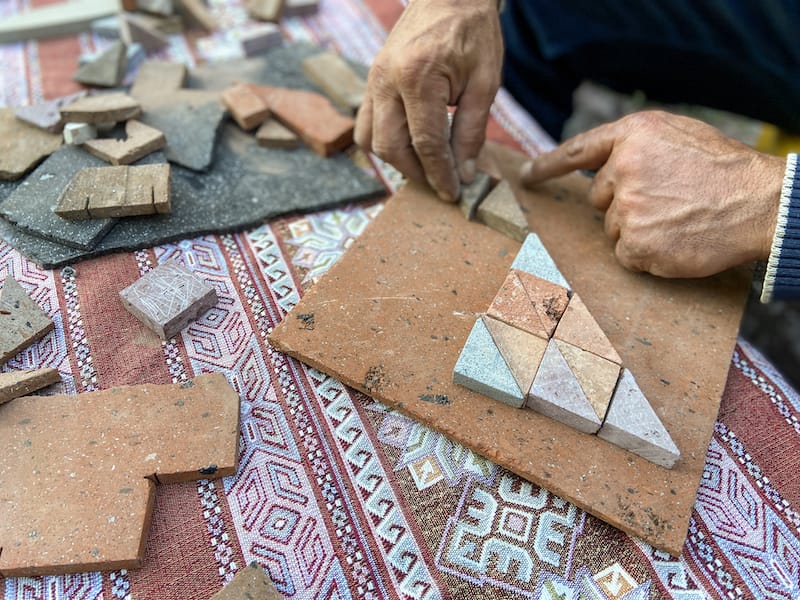 If you decide to stay overnight, you will have one of the most comfortable beds in a modern room and you'll have access to an outdoor BBQ. This is such a unique experience in Shirak!
Stone Art Guesthouse is located at House 17 on 14th Street in Pemzashen.
Book this Experience
Take an Art Masterclass with Gohar Petrosyan
A few kilometers away from Gyumri in Hatsik village, I had the chance to visit Gohar Petrosyan's workshop called Gohar.
In 2006, Gohar's parents and her two sisters decided to move from Gyumri and invest in their daughter's/sister's talent.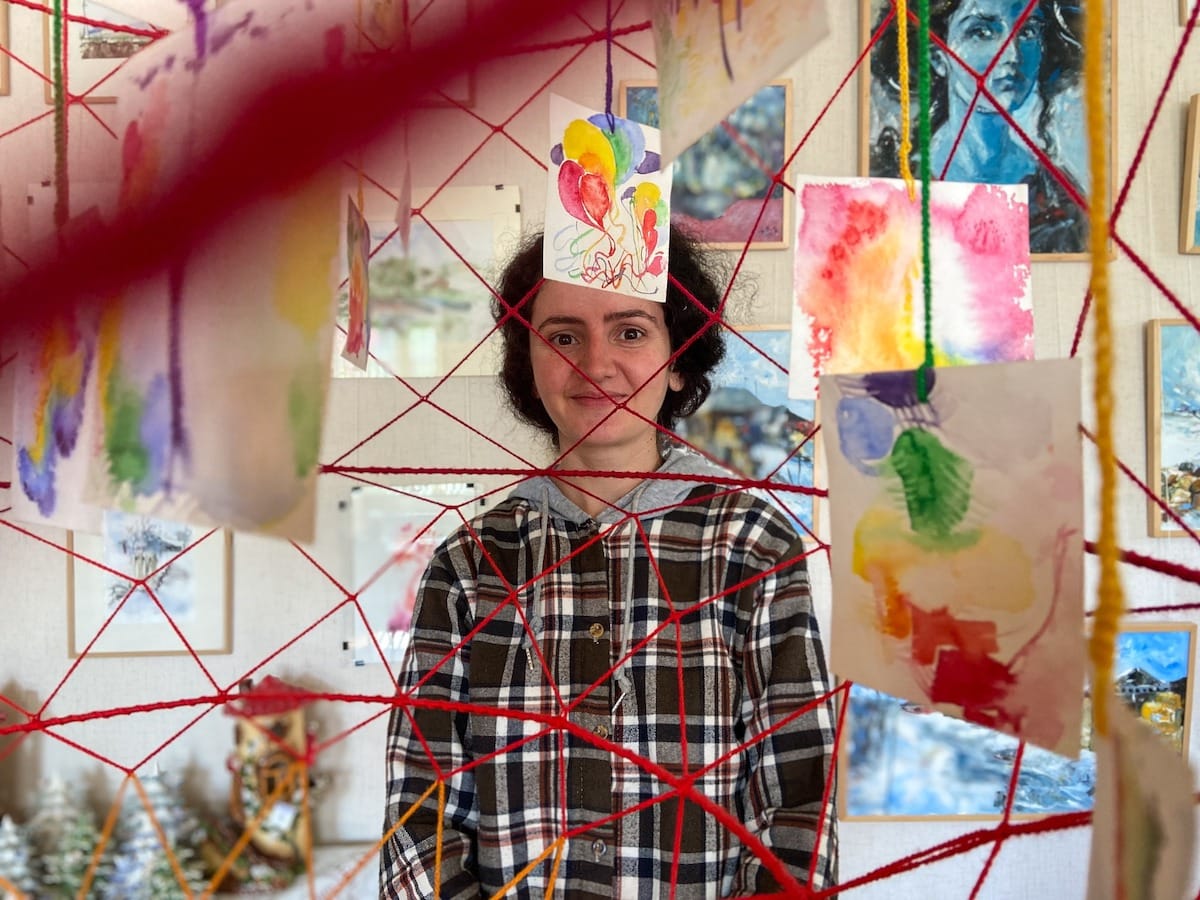 They got a large house in the village and made her dream come true by dedicating a large portion of the house to become her showroom, workshop, and pottery space.
After graduating from the State Academy of Fine Arts, Gohar became an expert in painting, creating sculptures, and working with clay… all of which led to what she is doing today!
Gohar has a dream to open an art school in her village to teach kids with disabilities or impairments because she wants to show that difficulties and challenges in life can be defeated or lessened with art and attention.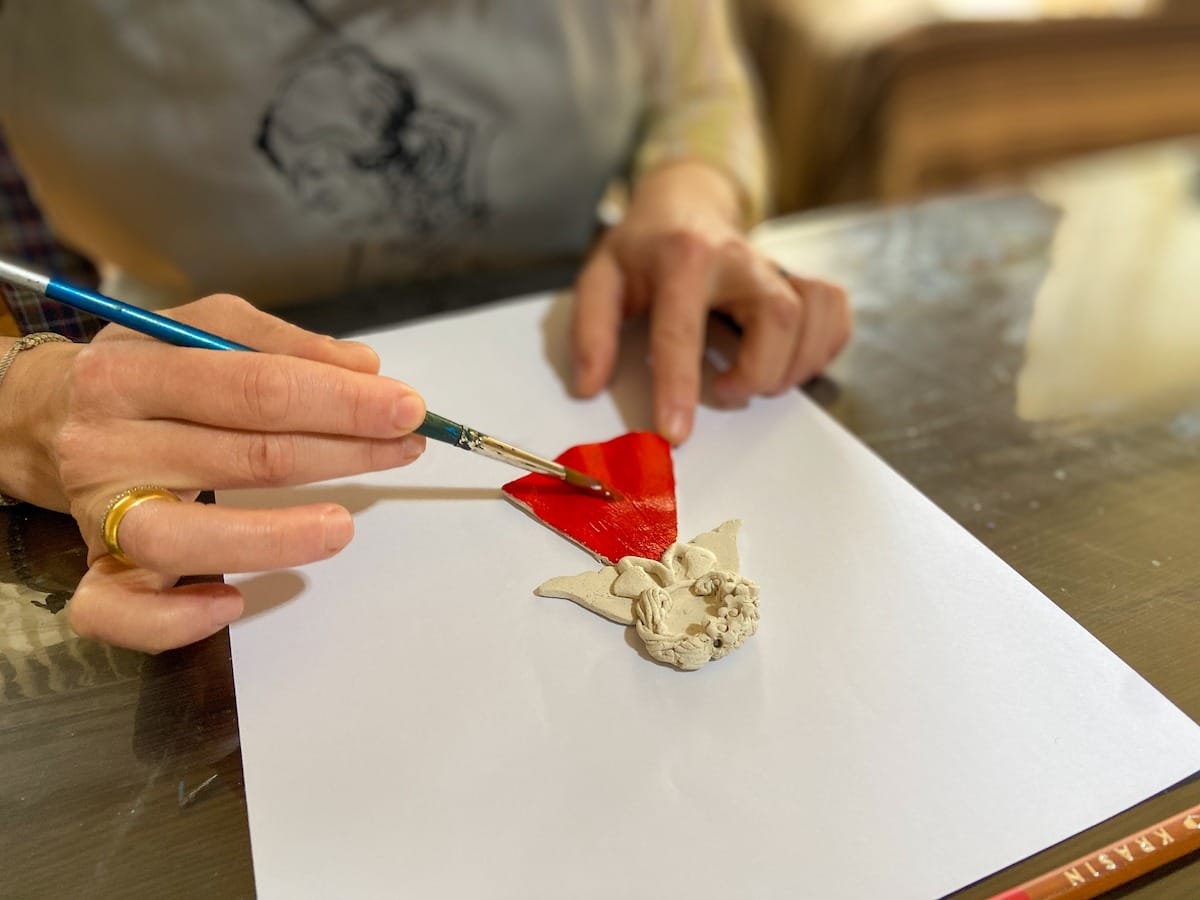 On your next Gyumri visit, definitely add Gohar's workshop to your list and let her teach you at one of her awesome masterclasses (which are also great for children!).
You can find Gohar at 5th Street, 3rd By Street, 1st House in Hatsik.
Book this Experience
Make Local Gyumri Dishes with Chalet Gyumri
Gyumri has a culinary scene all its own and one place that will teach you about the local fare and how to make a few dishes is Chalet Gyumri.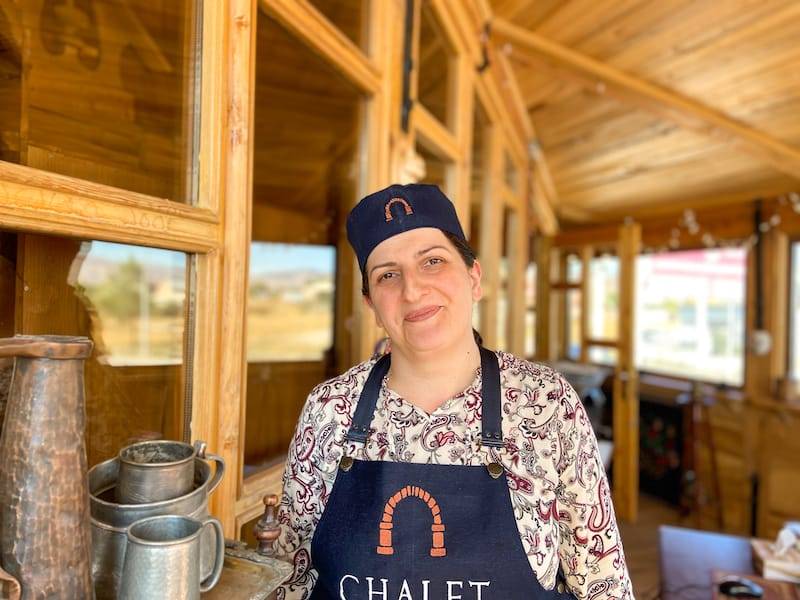 Located 10 minutes outside the city center, this unassuming restaurant will feel like a small museum, not an eatery!
Founded by Karine Tumasyan in 2012, Chalet Gyumri will teach hungry guests how to make Pokhindz and Chanakh, two Gyumri favorites!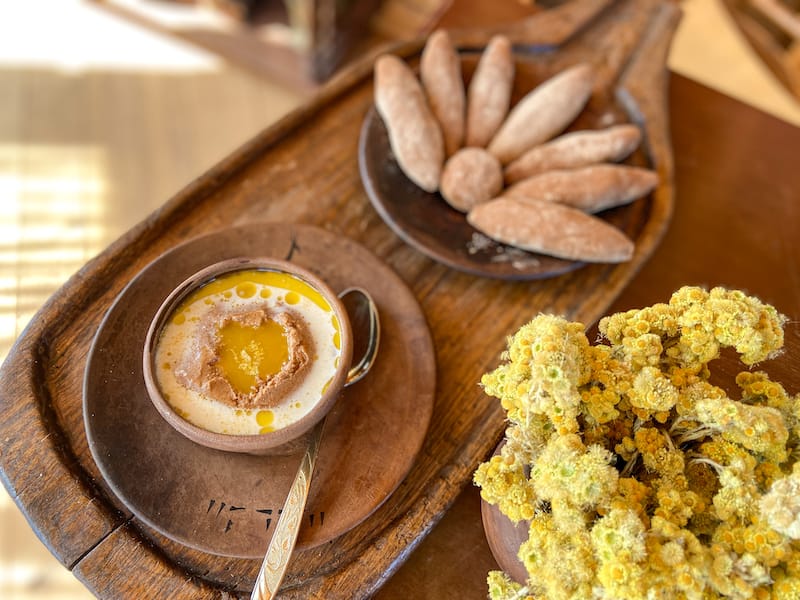 The family sources ingredients from a small farm locally and you will get to enjoy what you make once it is prepared! You can find Chalet at M. Khorenatsi 50/4 in Gyumri.
Book this Experience
Did we miss any amazing cultural experiences in Gyumri or Shirak? Let us know in the comments.
This post has been created in the frames of  "The Transcaucasian Trail – Promoting Cross-Border Tourism" project, which is being implemented by People in Need Georgia in collaboration with People in Need Armenia and is funded by the USAID EDGE Project.
It has been made possible by the generous support of the American people through the United States Agency for International Development (USAID). The contents are the responsibility of People in Need and Absolute Armenia and do not necessarily reflect the views of USAID or the United States Government.
More Gyumri Travel Guides