Are you looking for a truly unique way to experience Armenian food and nature all rolled into one? This Wild Food Adventure in Odzun is just the experience for you!
In this post, I detail my experience on a Wild Food Adventure in Lori with 2492 Travel. It tells you everything from what to expect to how to book (and more!).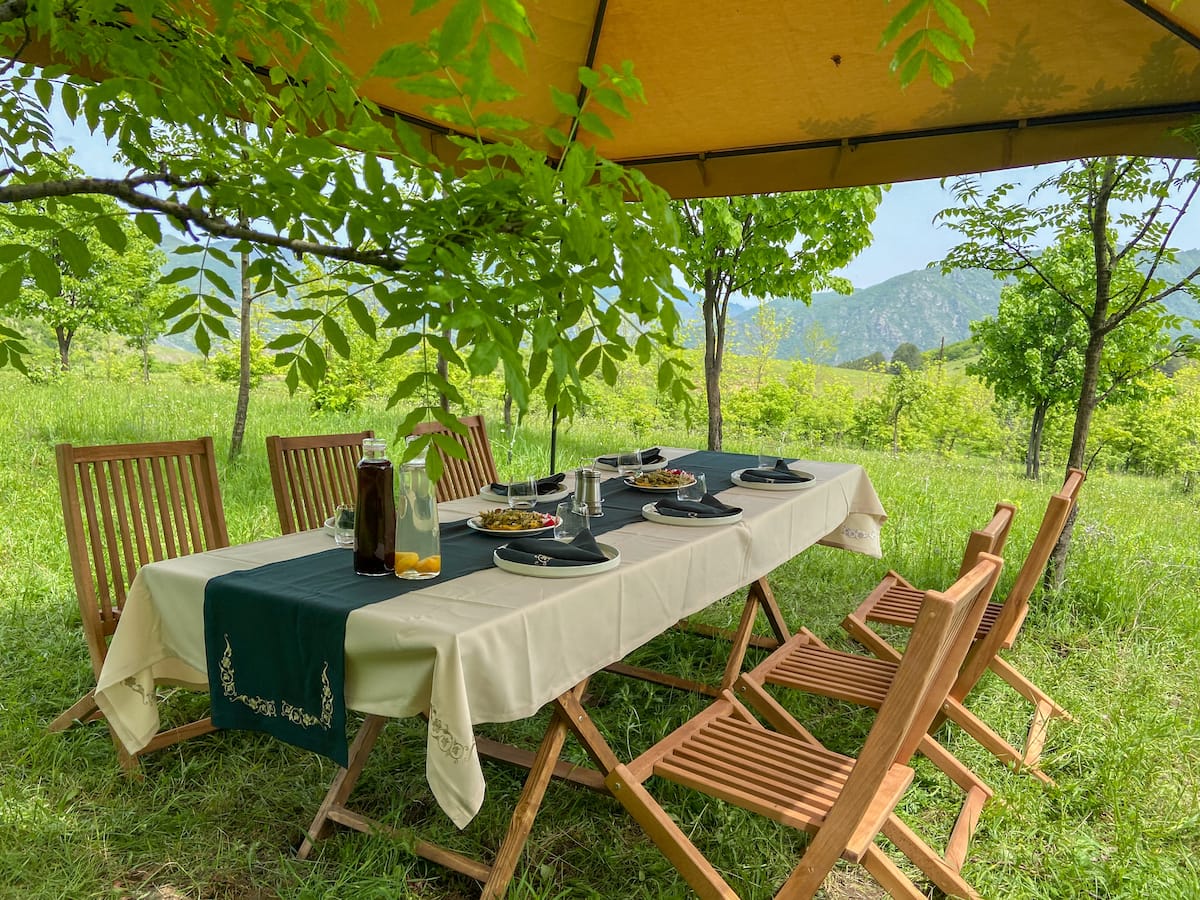 It was a one-of-a-kind adventure in Armenia's beautiful Lori region – and the food still has me salivating today!
If you have any questions about this Armenian food experience, let me know in the comments.
Why You Should Experience a Wild Table Food Experience in Lori
No trip to Armenia is complete without an outdoor dining experience! Armenians love to enjoy good food, drinks, and company in the comfort of nature.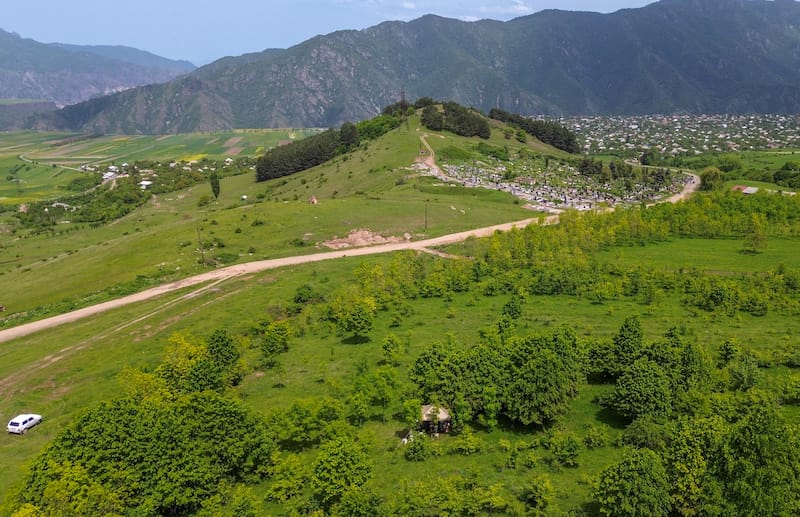 To take advantage of this very Armenian pastime, 2492 Travel and their nonprofit arm, ONEArmenia, are bringing unique dining experiences that take place in nature to travelers through their line of Wild Food Adventures.
These food experiences were named a "can't-miss" by Forbes Magazine last year and were recently featured in Food & Wine Magazine.
What's a Wild Food Adventure?
It's a 3-course meal featuring local, seasonal recipes and ingredients that take place in Armenia's most beautiful natural settings.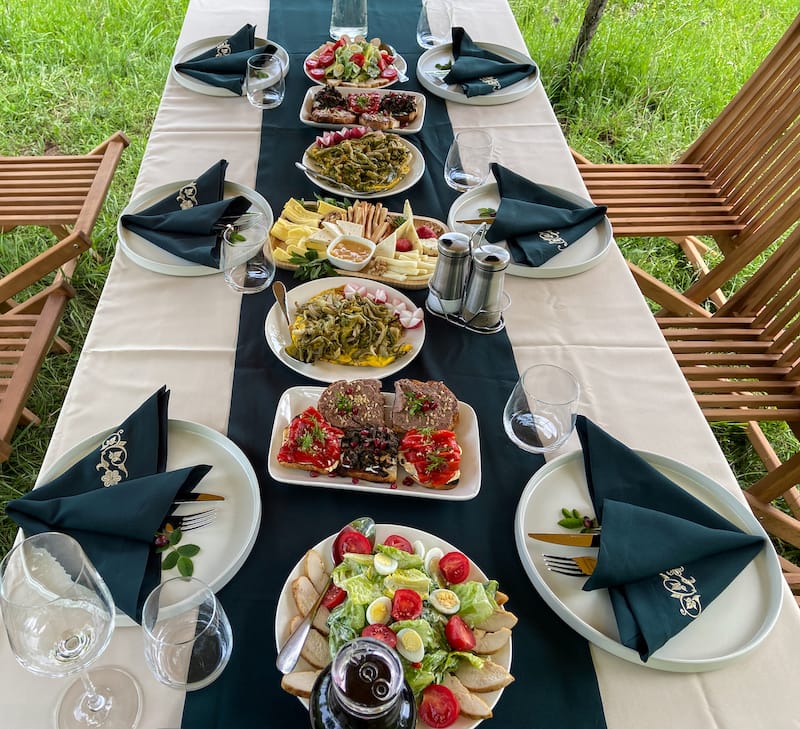 I recently experienced one of the newest Wild Food Adventures, called the Wild Table by Odzun B&B, which took place near Odzun village in the northern Lori province.
How To Book this Odzun Wild Food Adventure
To book, you simply contact Odzun B&B directly.
They own and operate this experience in the mountains and pastures around Odzun village in Lori Province.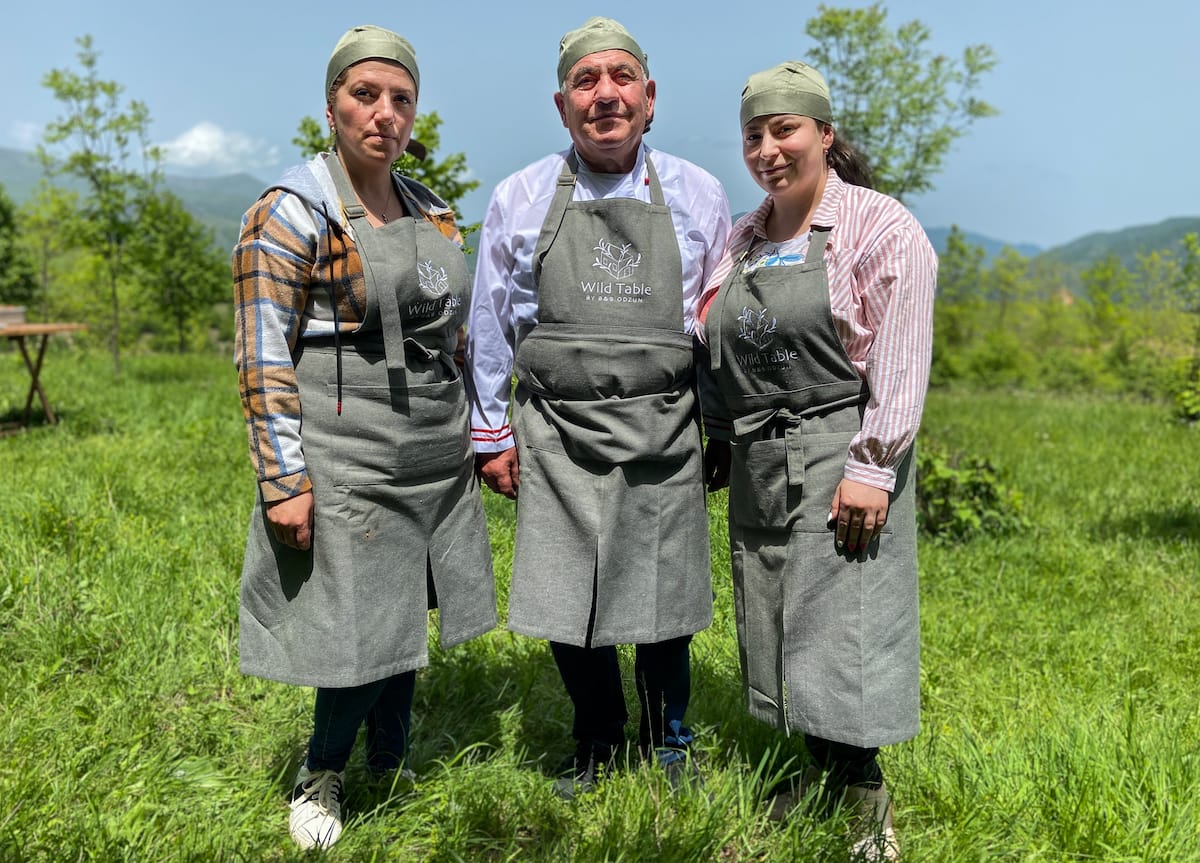 However, we recommend that you contact 2492 Travel to set things up.
They are the first and only sustainable travel brand in Armenia, which, along with its nonprofit arm ONEArmenia, developed this experience with Odzun B&B.
BOOK HERE: Wild Food Adventure in Odzun
Together, they created recipes and menus for the experience, procured all the equipment, and trained the folks at Odzun B&B in culinary arts, hospitality, and food and waste management.
This all comes together for a top-notch experience that is also friendly to the environment!
Book your wild food adventure here!
Where To Meet
This dining experience takes place in the nature around Odzun village.
If you're already planning on going to Odzun or the wider region, then all you need to do is confirm your reservation for the experience.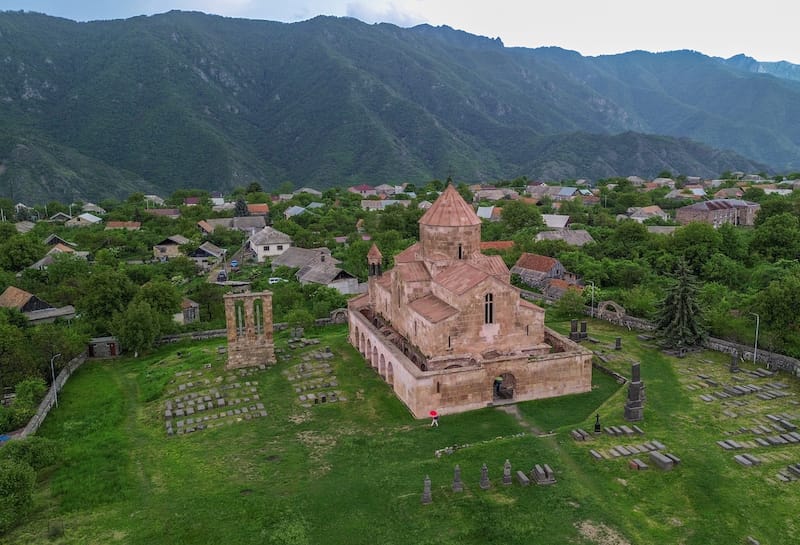 If you haven't planned a trip yet and want to go, you can check out our previous blogs on things to do in the region (we have so many in Lori!), or contact 2492 Travel, who can arrange transportation to Odzun and recommend other culturally-immersive activities to do while there.
You'll then meet your hosts at Odzun B&B, from where they will take you off-roading to the Wild Table.
My Experience and Highlights From the Day
Duration: 3-4 hours
Meeting Point: Odzun B&B, Odzun village, Lori Province
Language: Armenian, Russian, English
🍴 CLICK HERE TO BOOK!
Host Sergey, or Sergo for short, greeted the others in my group and me at the B&B very warmly, along with his family (whom I had previously met when we stayed at their B&B!).
Before departing to the Wild Table location, we took one last opportunity to use the restroom, as there is no proper restroom in the mountains where the experience takes place – it is truly wild!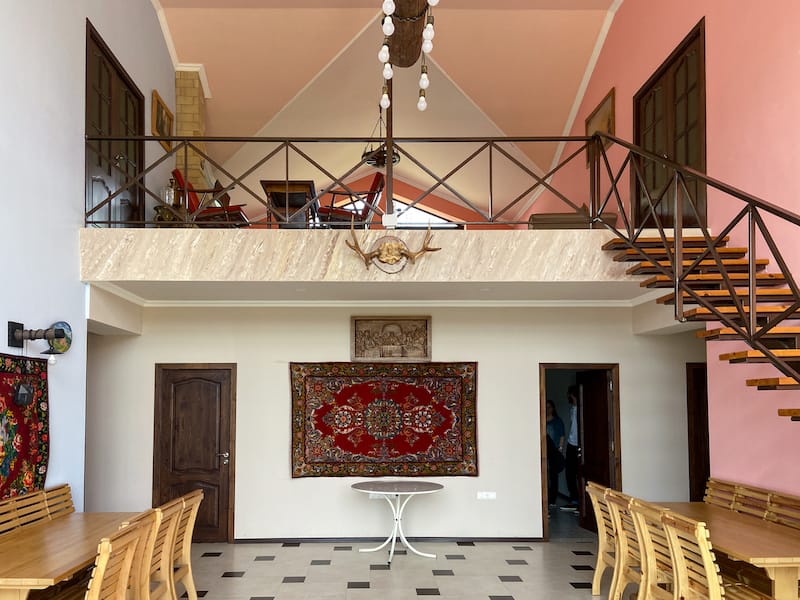 Keep this in mind before having this experience, unless you don't mind going al fresco.
Once ready, we hopped into 4×4 off-road vehicles and headed up into the mountains.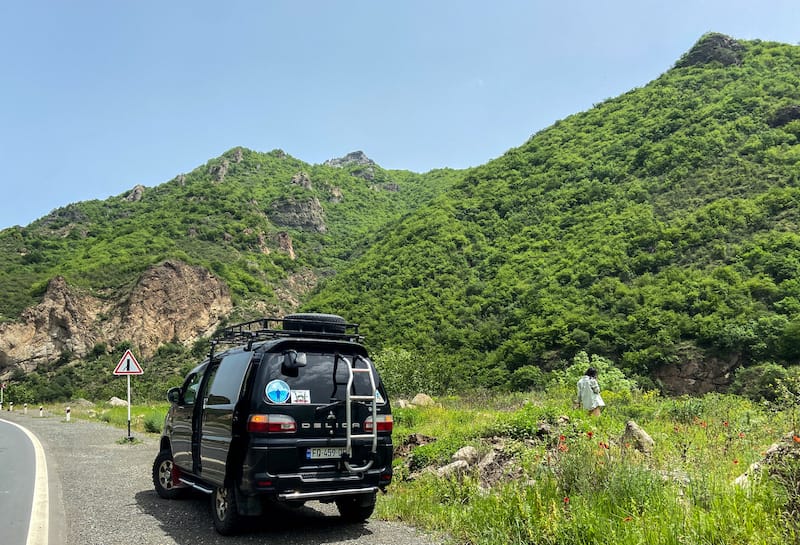 The ride was easy and fun and offered beautiful views of the Debed Canyon and surrounding nature and villages.
The location was a beautiful green opening in a mountain pasture dotted by trees, and bushes, and covered in blooming wildflowers.
In the middle of this pasture was the Wild Table, beautifully set and waiting to be enjoyed.
BOOK HERE: Wild Food Adventure in Odzun
When we arrived, our hosts had local wine chilled and waiting for us as a welcome drink, along with a local cheese platter with nuts and fresh berries.
As we sipped on the wine and enjoyed the cheeses, we got to know Sergo and his family a little more as they introduced us to the location where we were and told us local folk tales about this part of Lori.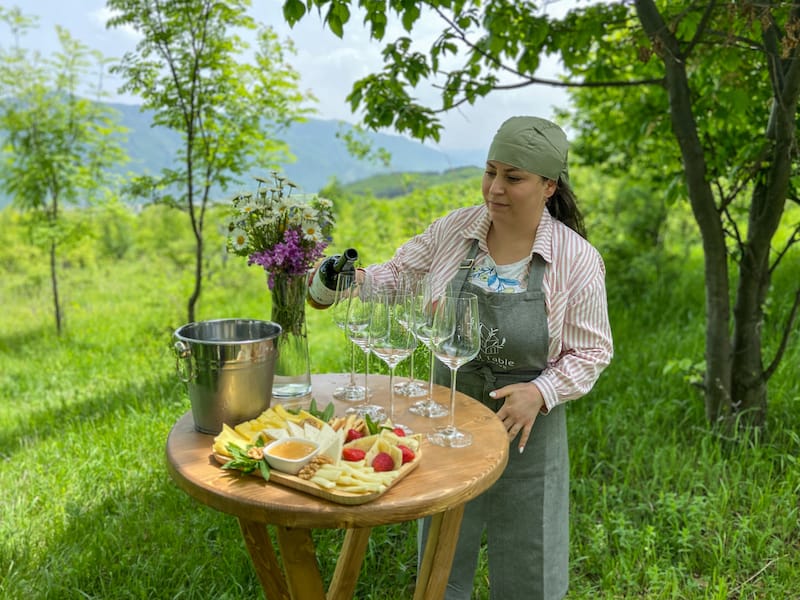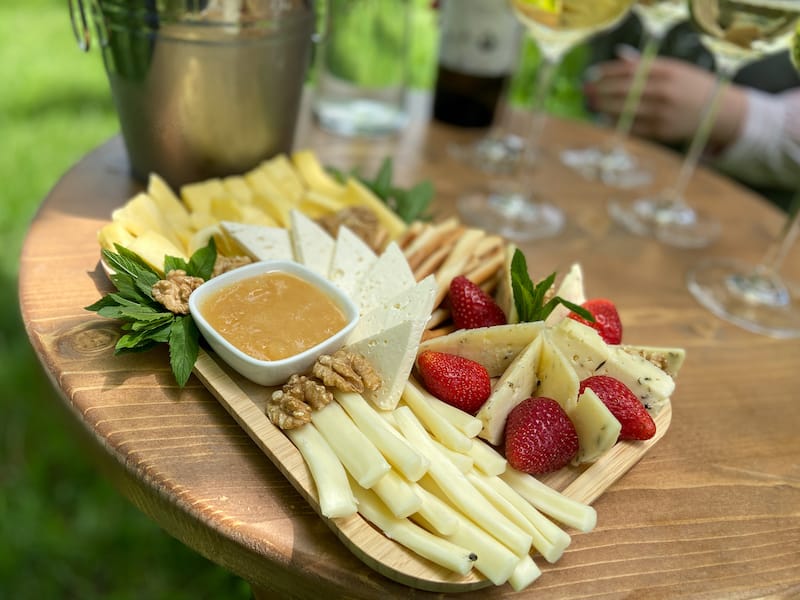 The views from the dining location were stunning and very private. We were completely alone with our hosts and could enjoy the peace and quiet of nature.
After the welcome drinks and appetizers, it was time to sit down for our meal.
The first course was made up of bruschetta made with locally baked bread and topped with typical Armenian foods like fried sorrel and strained yogurt, mashed red beans, and cured sausages.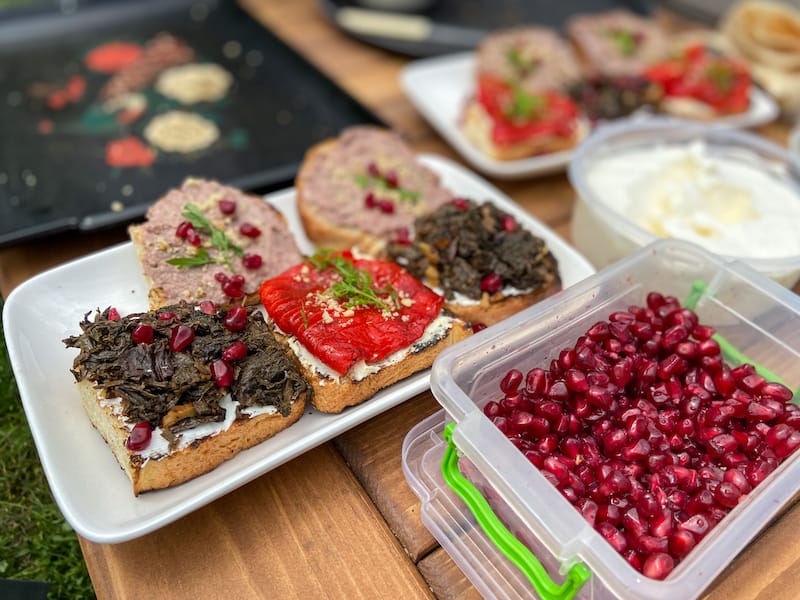 We also enjoyed fried seasonal greens like roseum (scientific name chaerophyllum, known locally as shushan or shushanbanjar) and a delicious chicken salad tossed in a tarragon yogurt dressing.
For the main course, we enjoyed grilled fish with spinach and potato puree, and for dessert, we had a freshly baked cake topped with fresh wild berries.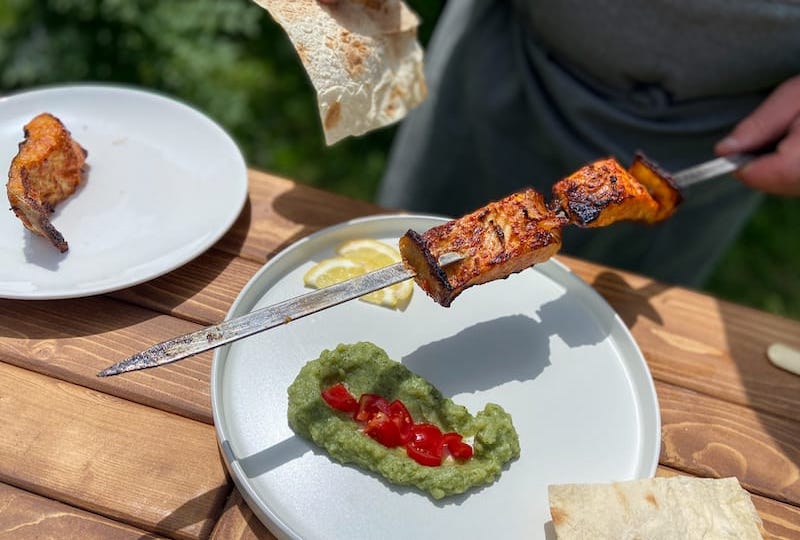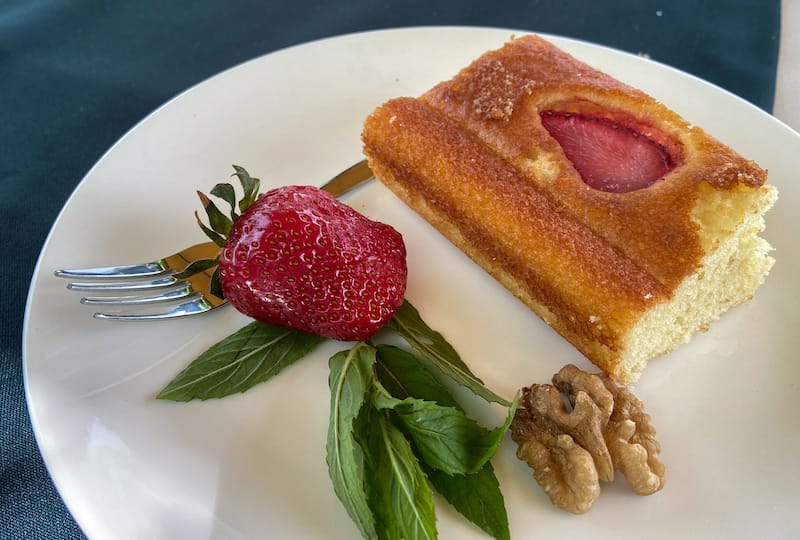 Who Can't Join this Odzun Adventure
Unfortunately, due to the location, wheelchair users are unable to partake in this experience.
But, 2492 Travel is actively working to make this and all the other experiences they work with in Armenia accessible to all.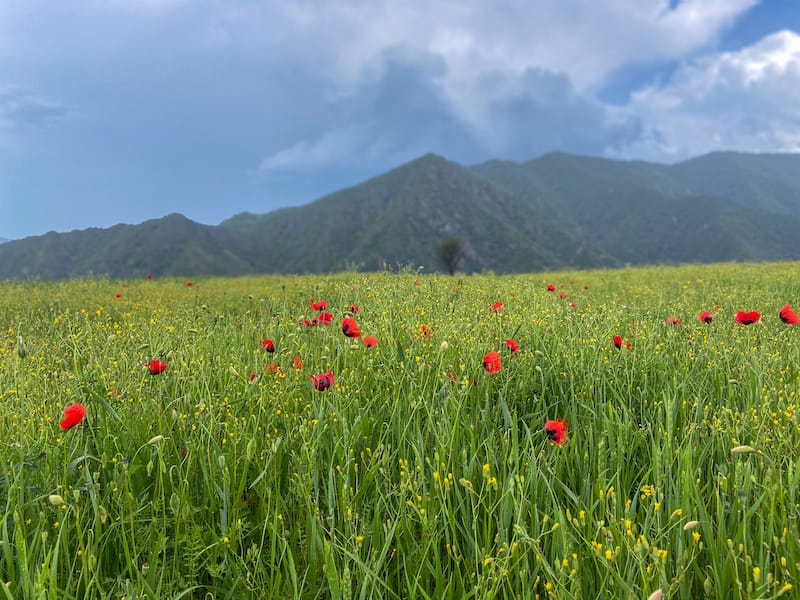 Vegetarians and vegans are welcome on this adventure, as alternatives to meat and other animal products are available upon prior request when booking.
Be sure to communicate any dietary restrictions when booking!
We also recommend that you wear comfortable, closed-toed shoes. Be sure to bring a hat and a warm jacket!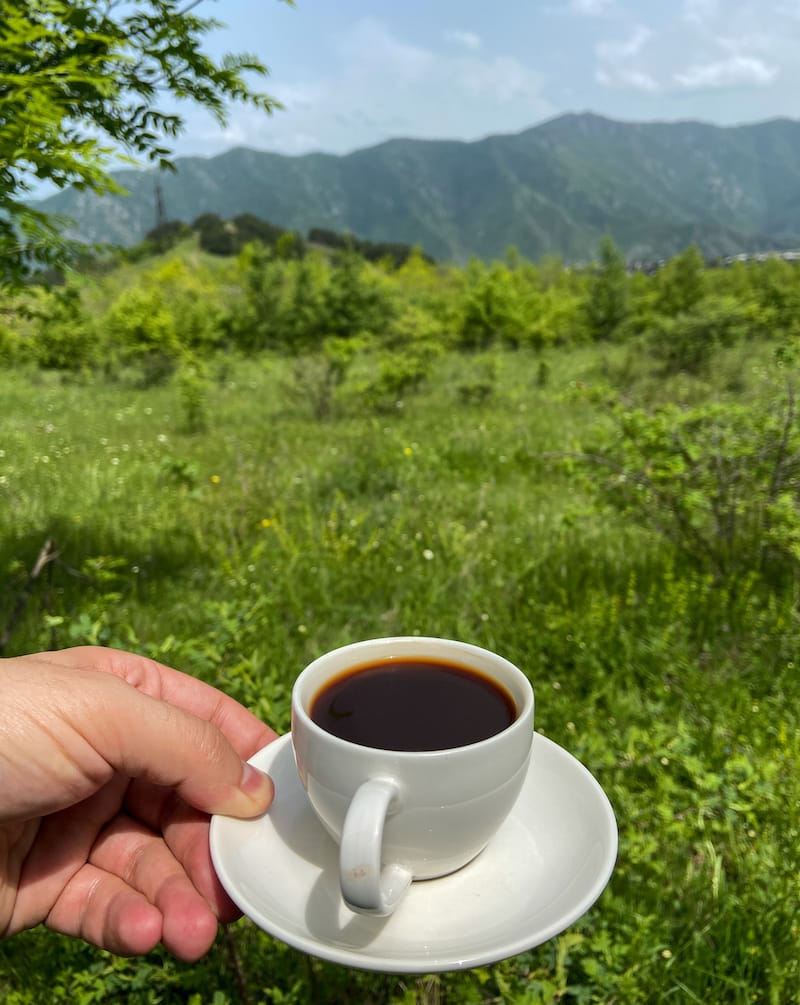 Even on a sunny day, the high elevation means that the temperature can be cool here.
Should You Book This Experience?
Yes! This Wild Food Adventure offers a great opportunity to relax, eat delicious local food, and enjoy Armenia's untouched nature all at once.
BOOK HERE: Wild Food Adventure in Odzun
It is a unique dining experience that is worth having while in Armenia.
You'll take away beautiful memories as well as have great photos to make your friends and family jealous of your experience – you'll just have to bring them back with you for a future one!
Book your wild food adventure here!
Let us know if you have any questions about this epic Armenian experience!
More Armenian Gastro Guides