Are you trying to figure out what to put on your Debed Canyon packing list for your upcoming Lori trip?
This guide discloses everything we think you need to make sure to have packed with you! And, we will note a few things that you can leave behind.
We have curated this packing list for those traveling outside of the winter months (to a degree). We can assure you that it is cold in Lori during the winter, so pack your heavy winter clothes! Everything on this list will help you out, as well.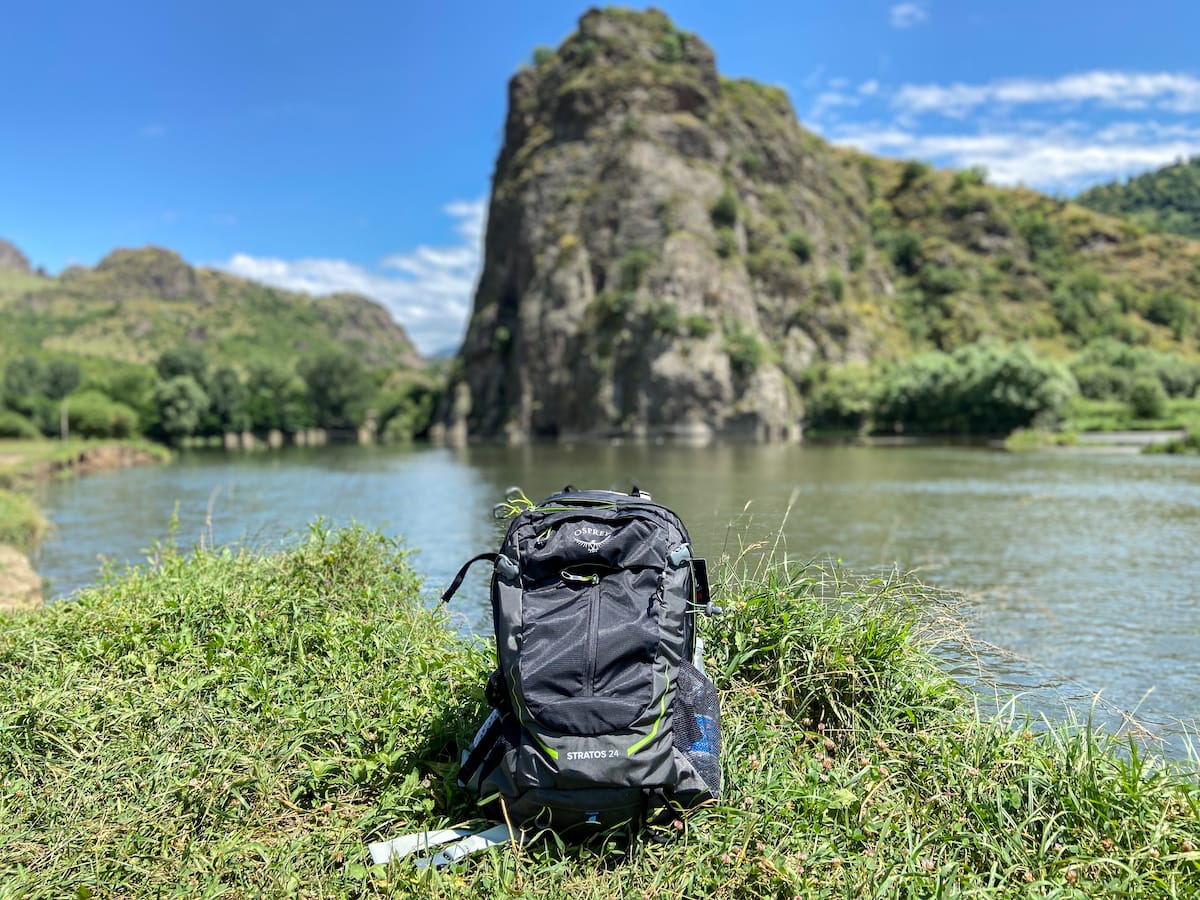 This packing guide for the Debed Canyon will be focused more on the active traveler rather than a city-goer.
We will include hiking necessities and tips throughout. We will also tell you exactly where to rent gear before we do a deep dive into the packing list!
Let us know what you think in the comments!
Can You Rent Hiking Gear around the Debed Canyon?
Yes! You can rent gear at the COAF Smart Center. They have a variety of necessary hiking and camping equipment that you can rent for the duration of your time in the region. You'll find everything from trekking poles to bikes (and more).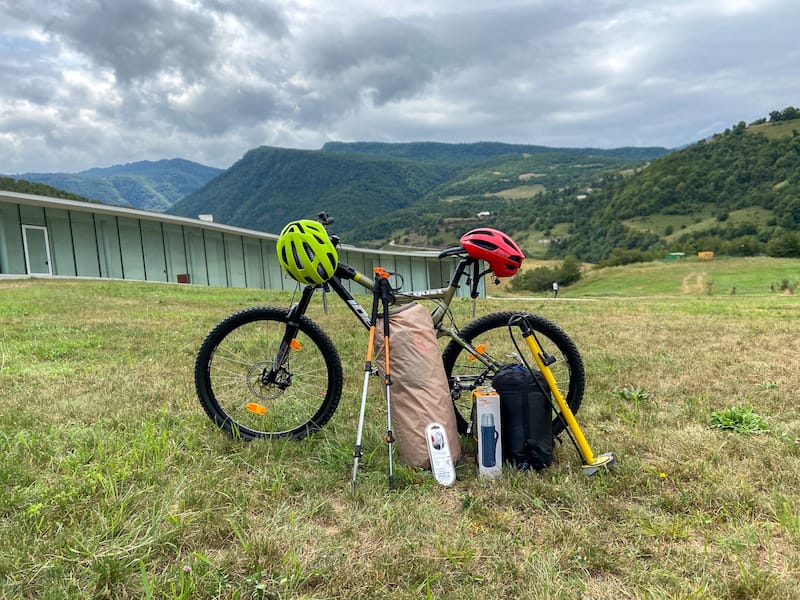 The rental location will eventually be at the Visit Debed Canyon Visitor Center in Debed village. We will update you with more information once the info center is open.
Debed Canyon Packing List
Mobile Power Bank
Recommended season(s):  Spring, Winter, Autumn
Armenia is cold during the winter months, as you are probably aware, and the cold will quickly deplete your phone.
And… it will be a shame because you won't be able to take pictures to prove how awesome the Debed Canyon is to your family and friends back home!
Bring a portable power bank to Armenia as you go as one way to prevent this from happening.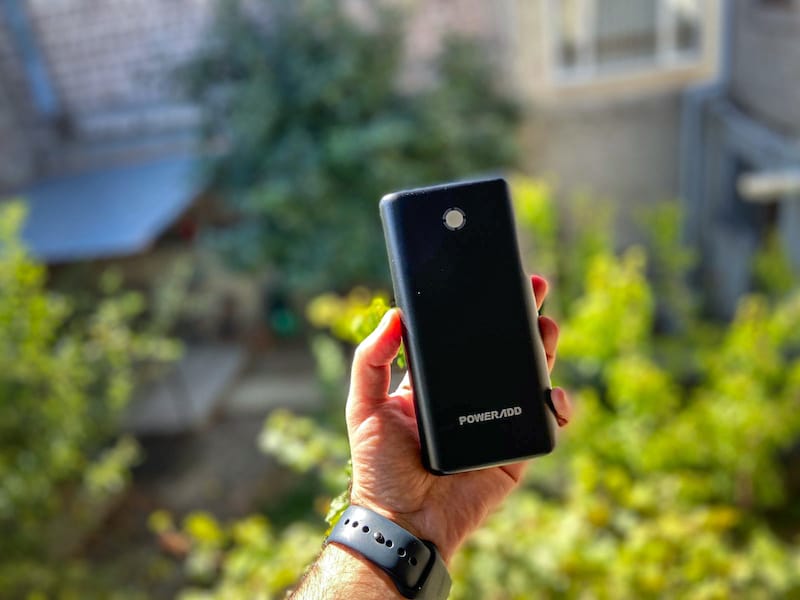 When I travel, I always bring a power bank with 25000mAh because I can use it at least 4-5 times before needing to recharge it. I also travel with one in case I don't have a plug near me in the evenings so that I can still charge my phone (and hear my alarm)!
In the summer, it goes without saying that you won't need a power bank for the temperatures, but in the winter, fall, and spring, tourists to Lori may encounter chilly conditions that won't be friendly to their phones.
>> Click here to check power banks on Amazon
Reusable Water Bottle
Recommended season(s):  All year
One thing I always bring with me no matter where I travel in the world is my reusable water bottle.
And, Armenia is the PERFECT place to bring a water jug along with you because you'll find pulpulaks all over the country. The Debed Canyon is no exception.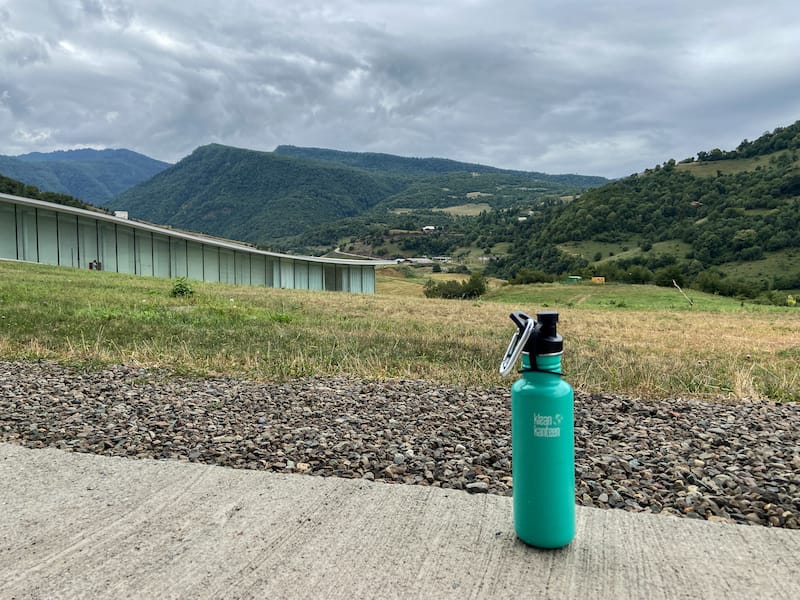 By having a water jug with you, you will be able to stop along the roads, highways, and trails to grab fresh mountain water and not even have to pay a penny for it! It is free, cold, and absolutely delicious.
I love Klean Kanteen water jugs but I also have one from Glacial, a Swedish brand, that I travel with when I am on the road.
>> Click here to see my water bottle on Amazon
Power Strip + European Adapter
Recommended season(s):  All year
If someone asked me what I would always bring with me on a trip, I would tell them it would be a power strip (plus an adapter for the local plugs).
Almost all of my devices use European outlets these days, but I can't always find but one plug to charge everything at once. This is a huge issue when you're photographing and working from the field!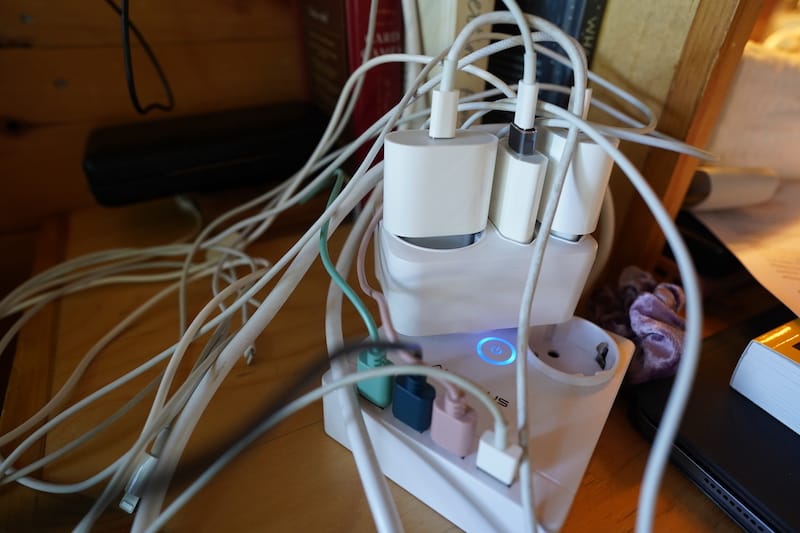 Armenia uses European outlets so if you're coming from the UK, US, Australia, or somewhere that does not use these same plugs, you will need an adapter.
I find it is easier to just tote along a power strip and ONE adapter to plug that into the wall than heaps for each device!
Try to get a power strip that has USB ports as well to make everything even easier!
>> Click here to search for an adapter on Amazon
HIKEArmenia App
Recommended season(s):  All year (especially summer and shoulder seasons)
Our favorite Armenian app is easily the HIKEArmenia one! HIKEArmenia has marked and developed hiking trails all throughout Armenia and they have an app to tell you more about each of these trails as well as where to stay nearby, how to reach the trail, and GPS maps.
While HIKEArmenia is continuously developing trails around the country, one place where they have several trails already is in Lori along the Debed Canyon!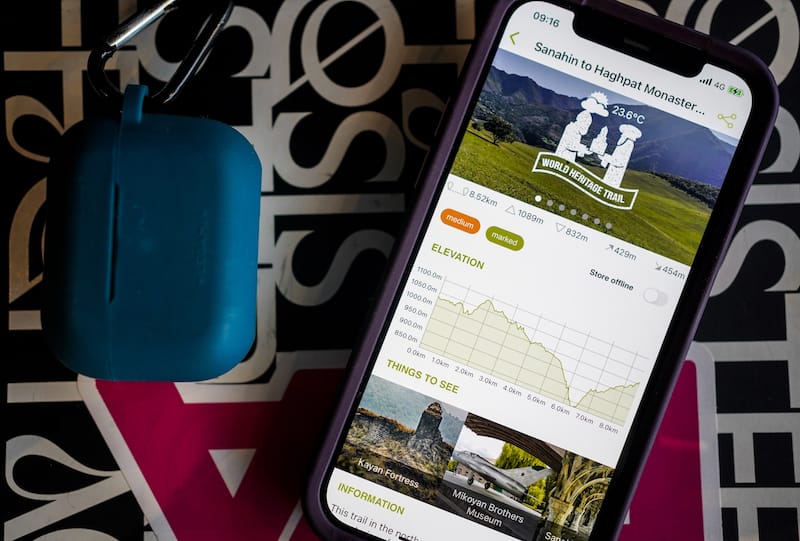 Some trails are easy, some are more challenging, but all have something worth checking out!
This is a must-download when in Armenia. We also recommend that you get a SIM Card for your trip throughout the country as it will make your journey much easier!
>> Click here to download HIKEArmenia
High-Quality Hiking Boots
Recommended season(s):  All year
A must, regardless if you're a hiker or now, is a nice pair of hiking (or outdoor) boots. I must admit that I wear my hiking boots as regular footwear more often than I do hiking these days!
The reason I think it is imperative to have good footwear with you is that there are many sites near the road but in overgrown spots. You don't want to miss being able to reach them by wearing the wrong footwear!
Places like Kobayr Monastery require a very easy hike to get there, but it is still a hike. Trails can be muddy and not the most fun to navigate if so!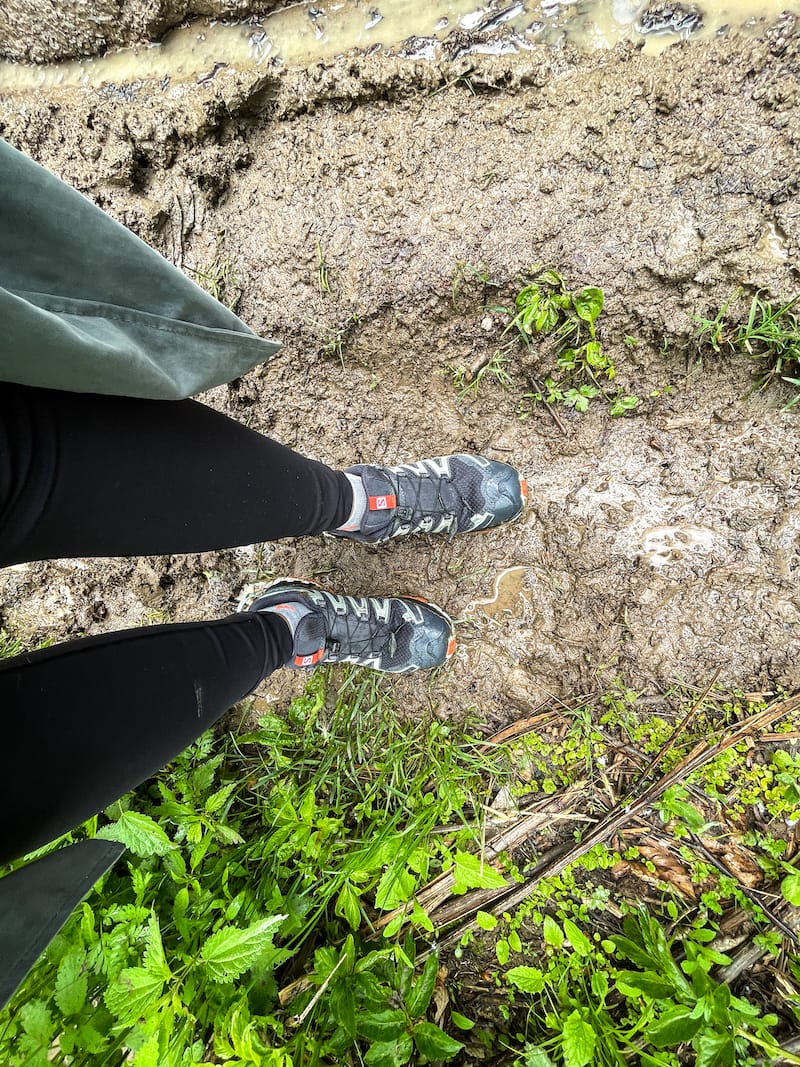 My favorite hiking boots are my current ones which are Danner Mountain 600s. I used to love my Keen Targhees and they lasted me 10 years, but there is something about these Danners that I love even more.
They have a phenomenal grip on them and I never had to break them in. They were comfortable right off the bat and I do travel with them and wear them even on days when I am just strolling around a city!
>> Click here to see my Danner Mountain 600 boots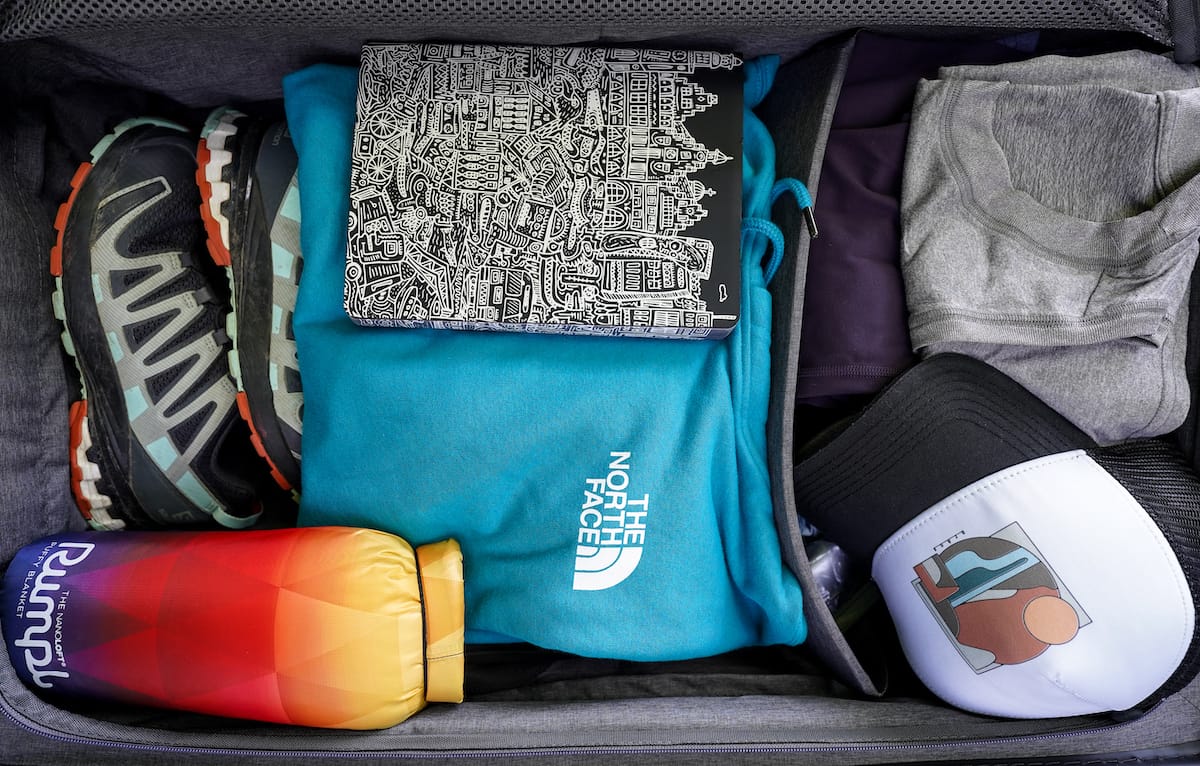 Additional Things to Consider
A few other things I recommend bringing with you are:
All weather jacket (laying is crucial out here!)
Cash (not many ATMs except in Alaverdi and Vanadzor)
Medications you require
Plastic bags (to pick up your trash and other trash along the way)
Trekking poles (especially when it is muddy)
Is there anything else you'd like to add to this list as a crucial thing to bring to the Debed Canyon? Let us know your Debed Canyon packing list items in the comments! Thanks!
**Our trip to the Debed Canyon was part of the "Lori, Your Next Destination" project by Visit Debed Canyon (co-funded by GIZ and COAF). All opinions are our own.
More Debed Canyon Travel Guides