The Debed Canyonʻs wild landscapes truly lend themselves to adventurers! This is a guide to some of the best adventurous activities in the Debed Canyon!
We detail some of the top activities for extreme adventurers (and soft adventurers!) along the gorge, and explain how to book them (or do them independently).
Lori is brimming with amazing hiking spots but we have decided to focus more on the organized tours or things that you can do instead!
But, do check out HIKEArmenia for all of your hiking needs and to see the local trails!
Did we miss any Debed Canyon adventure activities? Let us know in the comments!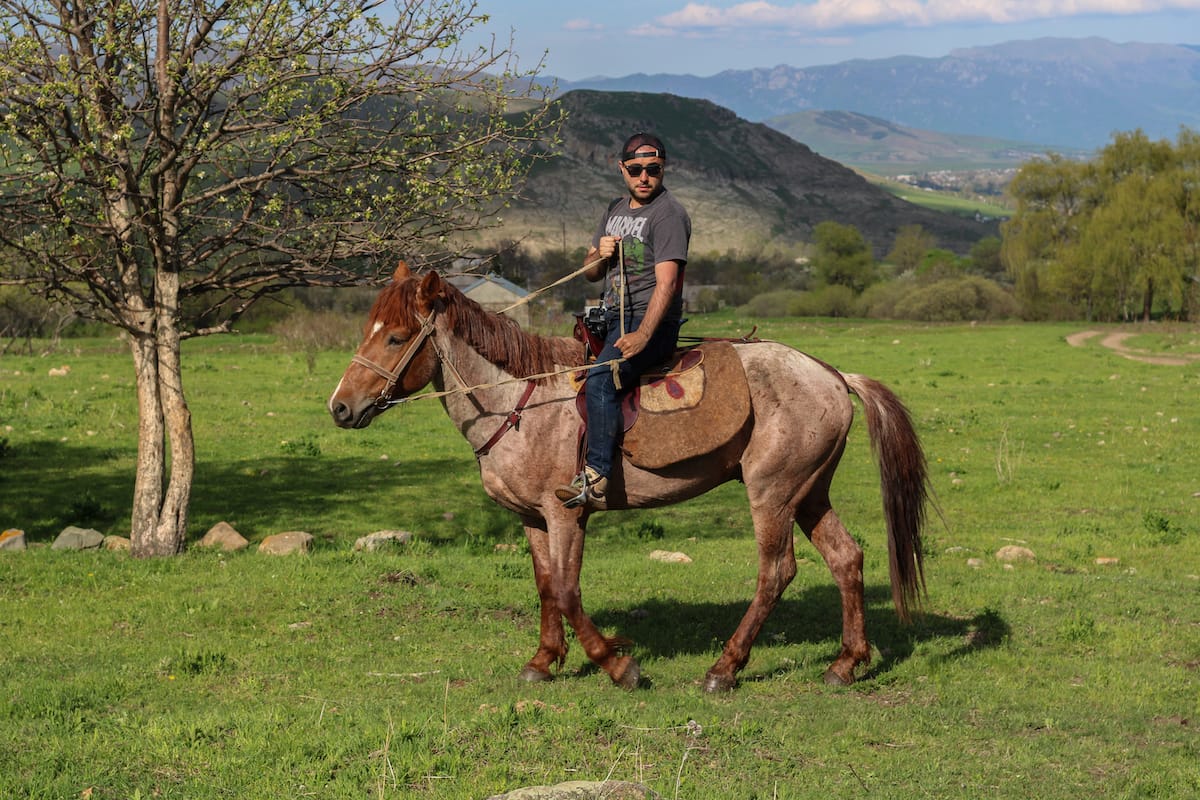 Debed Canyon Adventure Activities
Biking the Artek Trail with Boo Mountain Bike Park
Boo Mountain Bike Park has so much to offer cycling enthusiasts (as well as those who just love the outdoors)!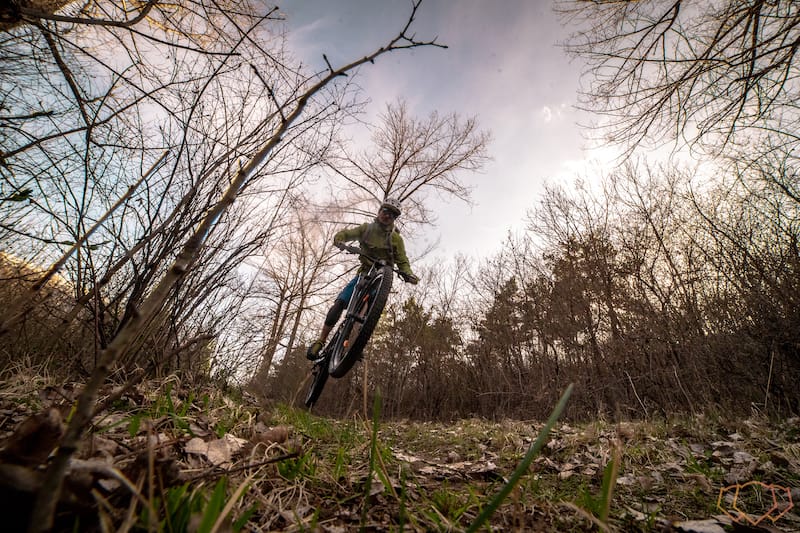 Our favorite route that they take you on is the Artek bike route which is a 3km mountain bike trail that goes over old asphalt and takes you past the Vanadzor Botanical Garden along derelict Soviet buildings all the way to the abandoned children's camp called Artek.
Half of the trail takes you through the forest and you will get a chance to go inside the old Artek building.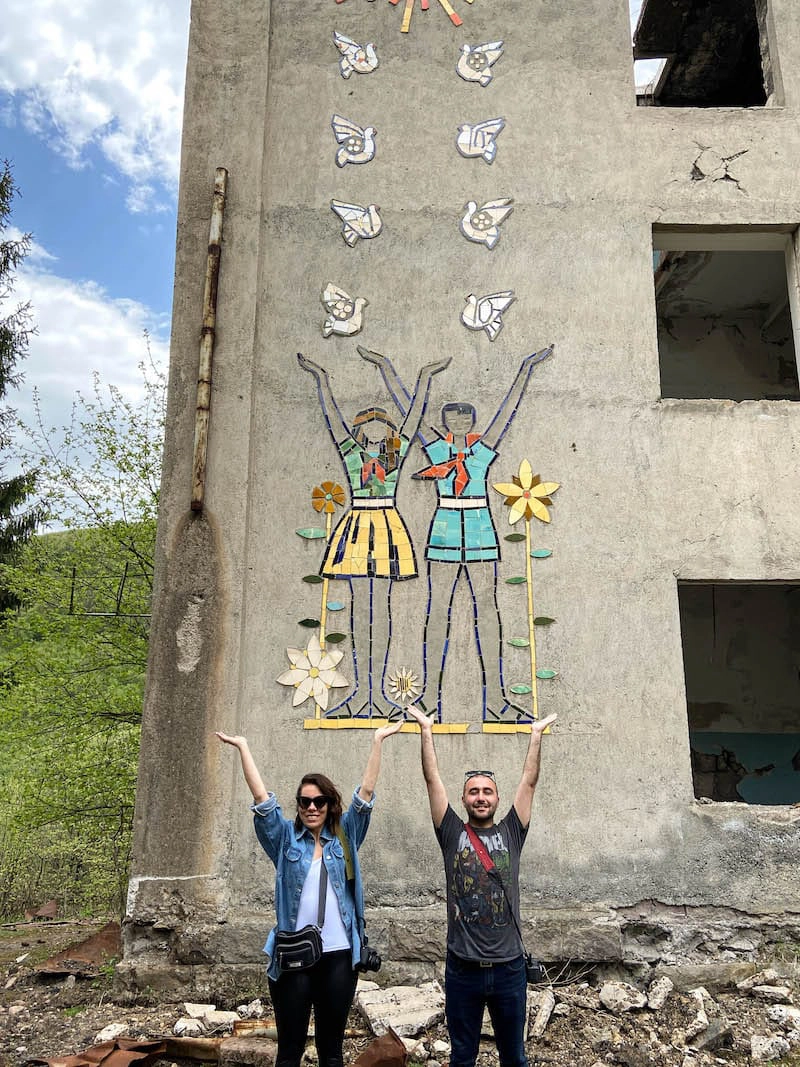 This tour is offered year-round, takes 35 minutes, and is for intermediate mountain bikers.
>> Click here to inquire about tour rates and availability
Zilling with the Tourism Unique Center
One of the coolest adventurous activities to do in the Debed Canyon actually takes place in Dsegh with the Tourism Unique Center (TUC).
When there, you can hop into the back of an old Soviet truck and traipse across the landscapes in an adrenaline-filled adventure called ʻZillingʻ.
You can find the TUC in the heart of Dsegh village and that will be your meeting point.
Once there and briefed about safety, you will hop onto the back of the truck and pass along rocky cliffs and lush forests, and eventually make your way down to Tsover Lake.
This bumpy and exciting ride is like off-roading… just a little different!
To book this tour, you can message TUC on their Facebook page or give them a call at +374 91 743315.
Horseback Riding in Odzun and Ardvi Villages
Another top horseback riding tour in the Debed Canyon that you should consider for your trip is this tour that takes you to two of the most beautiful villages in the region, Ardvi and Odzun.
Ardvi is renowned for its 8th-century Srbanes Monastery, beautiful slopes, cultivated fields, and natural spring water that comes from a massive rock called the ʻOdzi Portʻ (or snakeʻs bellybutton).
Odzun is right up the road and it is one of Armeniaʻs larger villages based on population. It is home to the 5th-century Odzun Church and much more!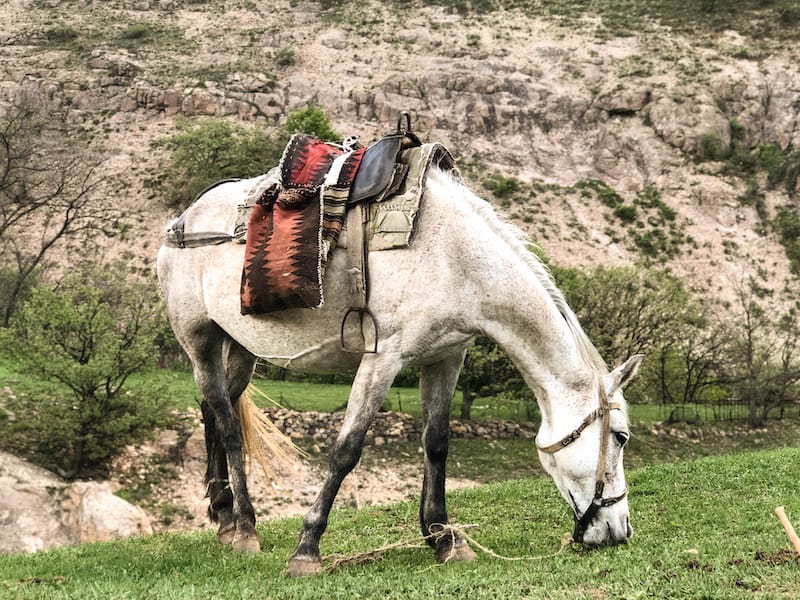 On your horseback riding journey, you will get to have a picnic while checking out the massive eagles flying overhead looking for their next prey.
You will also get to check out the mysterious monastery complex called ʻHoromayrʻ which sits on the edge of the Debed Canyon and is one of its most photogenic spots!
>> Click here to check rates and availability
Snowshoeing with MagHay B&B
It is no secret that Vanadzorʻs MagHay B&B is one of our favorite places to stay in Armenia, but what we are even more stoked about (and have been since last winter!) is that they will be offering snowshoeing guided hikes and tours this coming winter.
The experience will take you around 20-30 minutes outside of Vanadzor city to a natural setting where the resort will be located.
From there, you can throw on your snowshoes and go for a guided hike through the forest where you will learn about the area and how it keeps its pulse alive during the Armenian winter.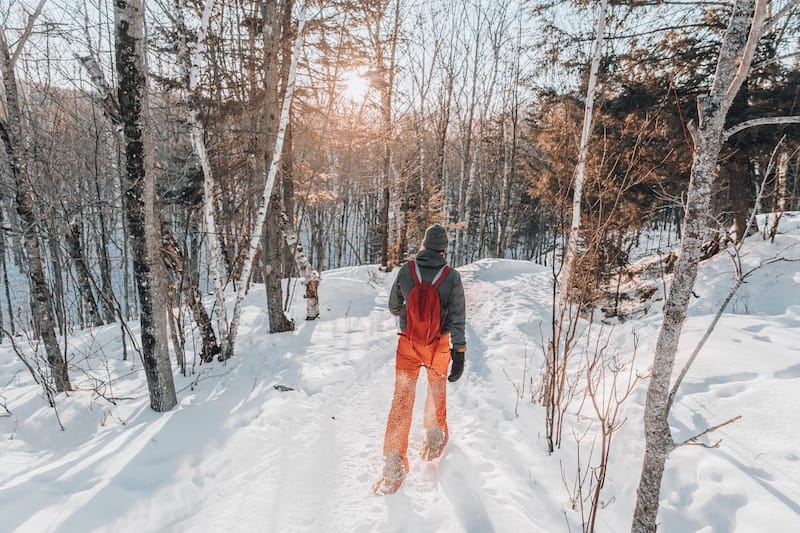 In the end, you will get to enjoy a sauna experience and relax. They will provide snowshoes for guests.
Please note that this tour needs to be booked in advance for now as the guides will be making their way there from Yerevan.
>> Click here to inquire about rates and availability
Horseback Riding to Arevatsag Canyon
For horseback riding enthusiasts, you will have a chance to ride through one of Loriʻs lushest areas and pass historical monuments and sights along the way!
This Debed Canyon horseback riding tour starts at the rim of the canyon and ventures through the Dzoraget Valley where you will ride your horse to the famous Arevatsag Dzor.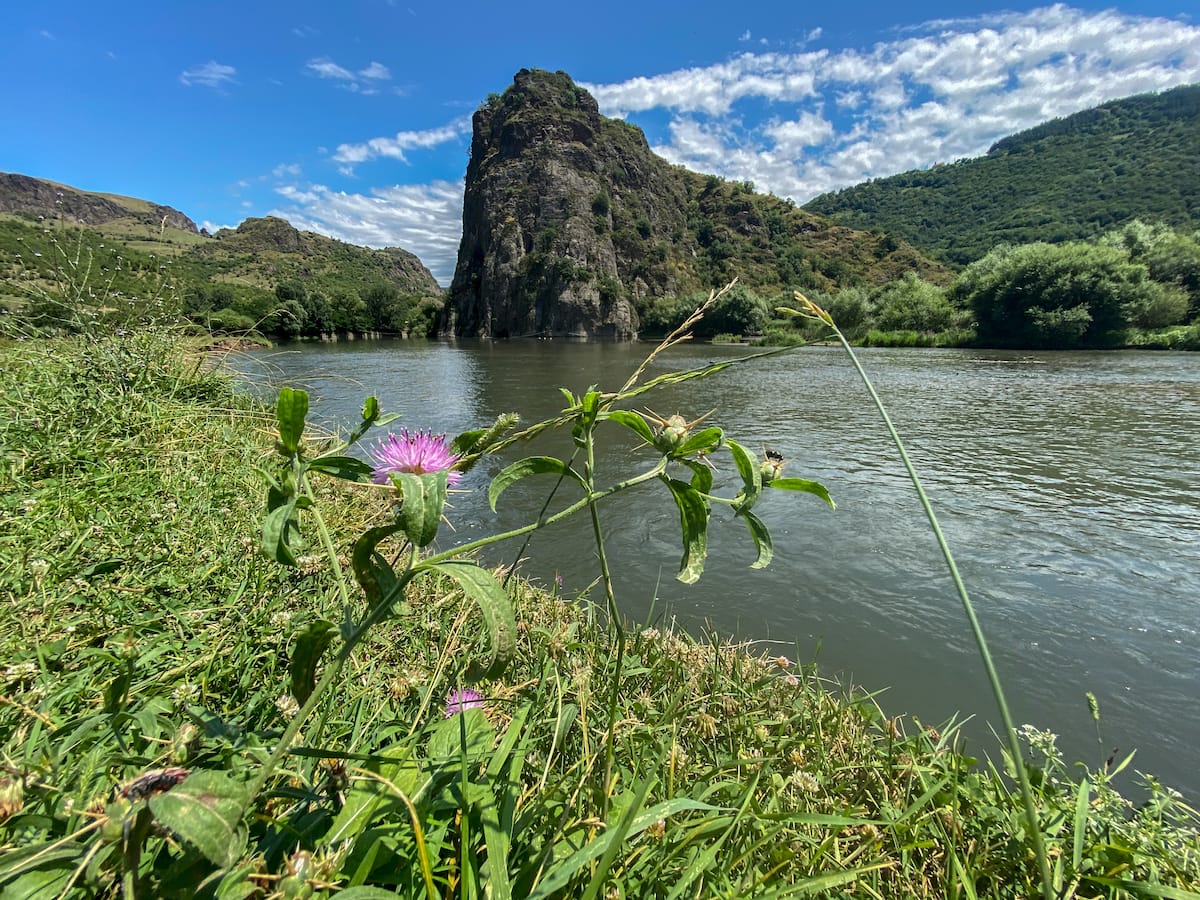 During the duration of the tour, you can enjoy a picnic in the mountains and admire the surrounding nature. Once you reach 7th-century Hnevank Monastery, you will start working your way back to your base.
>> Click here to check tour rates and availability
Mountain Biking (or Hiking!) along the Bearʻs Trail
Another epic journey with Boo Mountain Bike Park is taking to the difficult Bearʻs Trail! This trail connects Boo Alt House with the old abandoned Lamp Factory (and back to the Boo Mountain Bike Park base camp.
This trail is a whopping 29.6km and is in use year-round. If you bike the journey, it is estimated to take 3-4 hours.
If you hike, significantly longer and you will need to camp along the way. This trail is perfect for mountain biking, trail running, and hiking.
>> Click here to inquire about rates and availability
Go on a Birdwatching Adventure with EcoHub
Another fantastic thing to do if you're looking for a 'soft' adventure is to go birdwatching!
Alongside EcoHub in Vanadzor, you can take to nature in an off-road car to a renowned birdwatching trail to go spot them yourself!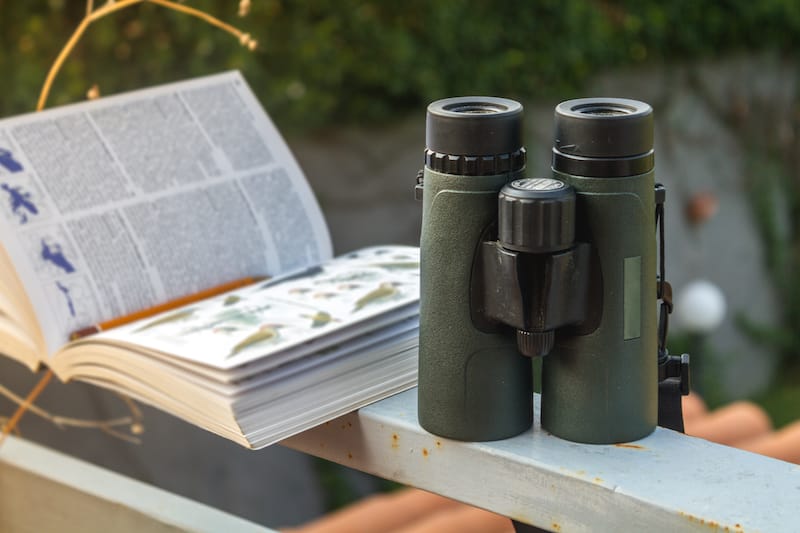 They will provide binoculars for you and there are 3-4 guides coming from Yerevan that operate these tours, so you will need to book a week in advance to secure the chance to do it.
>> Click here to visit EcoHub's Facebook page
Go Rafting on the Debed River
One of the most adventurous things to do along the Debed Canyon is to go rafting!
Rafting has emerged as one of Northern Armeniaʻs most beloved activities in recent years and there are two companies offering adventurers opportunities to do so.
Both Rafting in Armenia and Rafting Republic will take you down to the wild Debed River (from either Alaverdi or Tumanyan depending on which company you book through) for an unforgettable experience.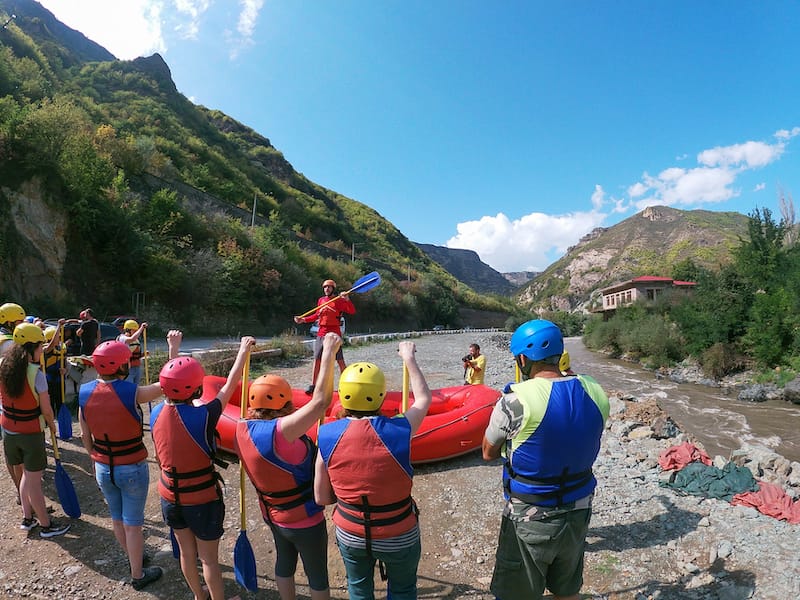 Please ensure when booking that they have a guide that speaks your language as the safety briefing is extremely crucial when rafting in Armenia.
You can book via the previously linked Facebook pages or by phone (Rafting in Armenia: +374 94 129013 ; Rafting Republic: +374 77 090916).
Discover Armeniaʻs Third Largest City with Vanadzor on Two Wheels
Vanadzor on Two Wheels offers an alternative way to explore the largest city in Lori.
These biking tours will start at Myasnikyan Street and run through various parts of the city, including some of the old industrial parts where many factories now sit abandoned and waiting for new life.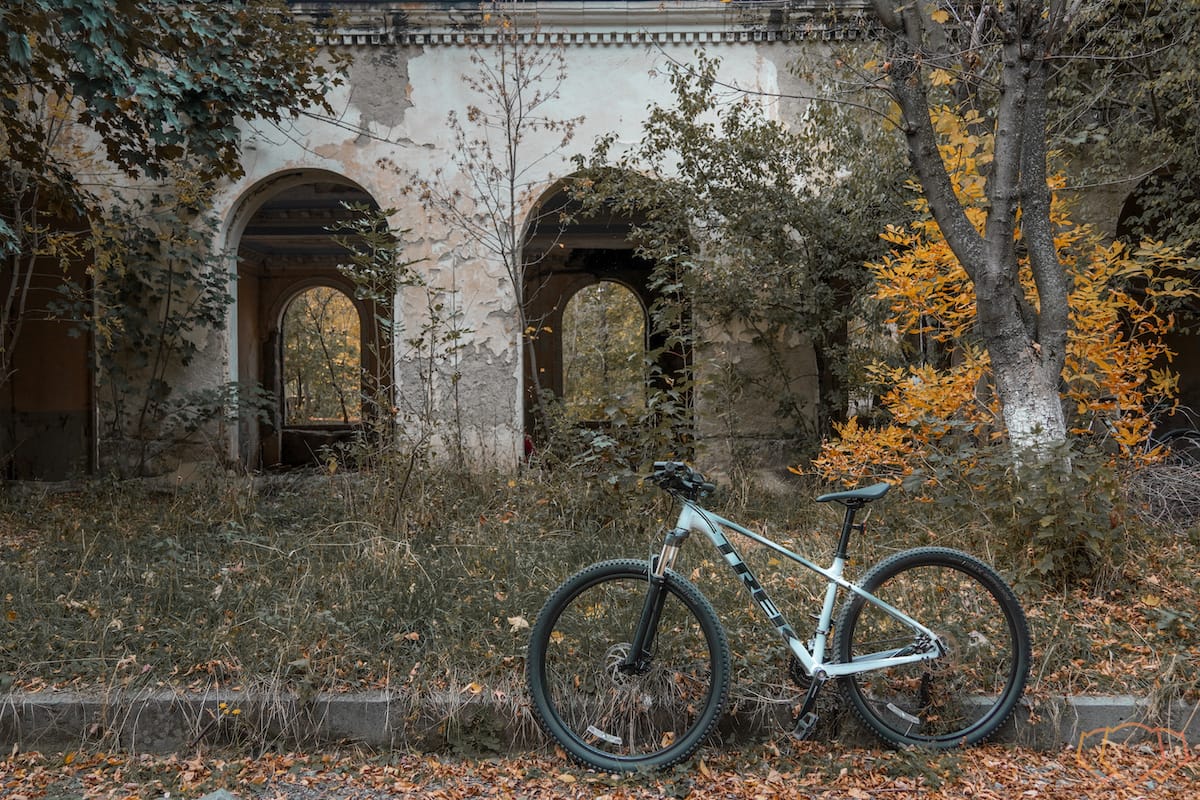 Youʻll then head past Tigran Mets Street and the Central Square, the bus and railway stations, the town market, and more!
Eventually, you will make your way to the Vanadzor Botanical Garden before Artek Childrenʻs camp which is now abandoned.
>> Click here to inquire about rates and availability
Did we miss any amazing adventurous activities along the Debed Canyon? Let us know your favorites in the comments. Thanks!
**Our trip to the Debed Canyon was part of the "Lori, Your Next Destination" project by Visit Debed Canyon (co-funded by GIZ and COAF). All opinions are our own.
More Debed Canyon Travel Guides