We think Armenia is best traveled slowly… but we understand that a trip to the Caucasus is a one-off event sometimes for travelers and this guide will explain how to take a day trip to Armenia from Tbilisi.
Are you planning your trip to Armenia last minute?
Below are some of the top tours into Armenia from Georgia, hotels in Tbilisi, and more!
Top Experiences and Tours in Armenia/Lori:
Fabulous Hotels in Tbilisi:
Looking for the best way to get around the Caucasus? Click here to check rental car rates for Armenia/Georgia!
Our Tbilisi to Armenia day trip itinerary will advise our favorite places close to Georgia and why you should visit each!
We also give a map that will help you plan accordingly. So, have your passport ready, and let's spend one stellar day in Armenia!
How this Tbilisi to Armenia Itinerary Works (+ Map)
In this guide, we have taken you from the city of Tbilisi to the border of Armenia… and then we give you a list of our favorite places in Armenia to visit.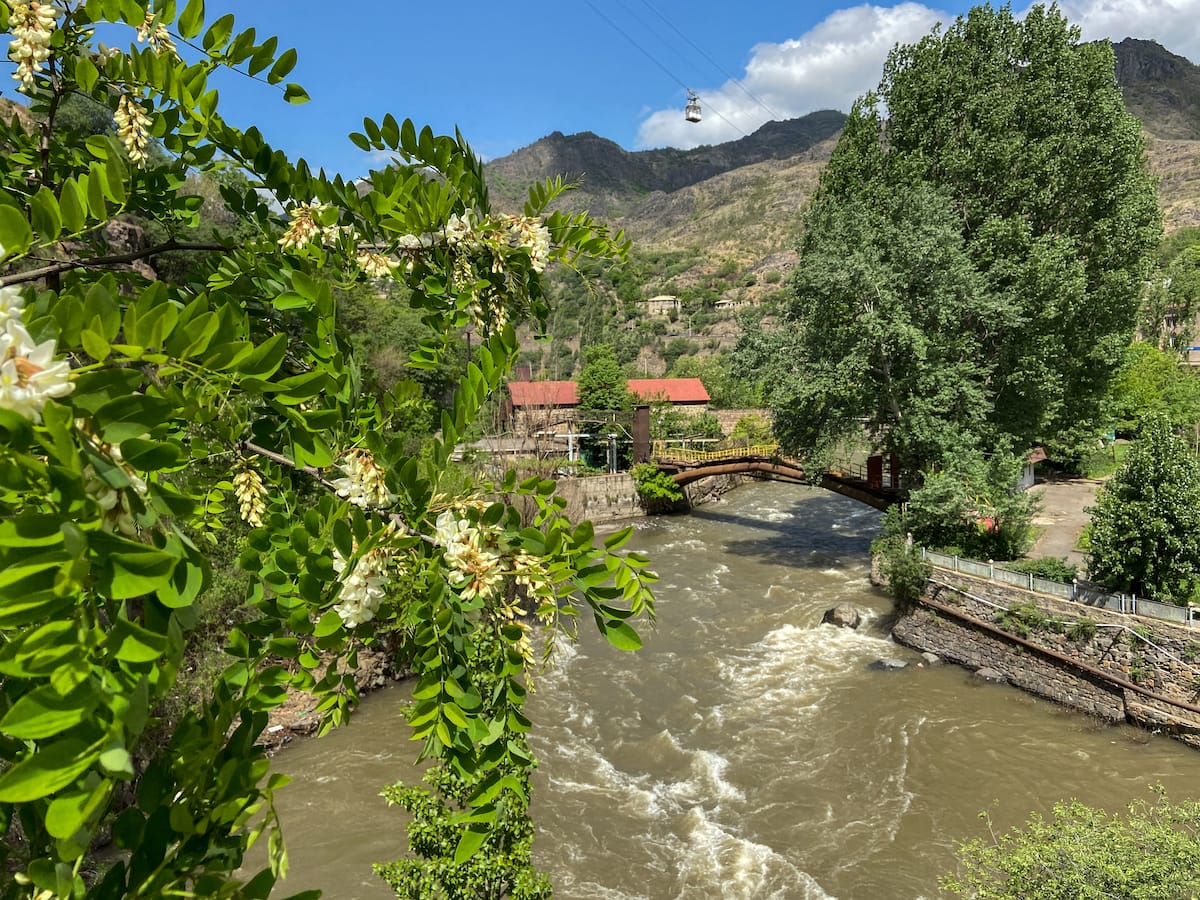 We list each in an order that makes sense for the day trip.
Along the way, our guide will list places to eat as well as some optional places that will help you have a few choices.
We will iterate that this itinerary will NOT take you to Yerevan. But, you will have a chance to explore the Debed Canyon region, which is so beautiful that you will have no regrets!
The itinerary also swings by Sanahin and Haghpat, two UNESCO World Heritage Sites (and important monasteries in Armenia). You can see our map below:
To add this map to your Google Maps account, click the 'Star' icon next to the map name. You can then view it on your cell phone or computer by heading to your Google Maps account, click the menu and add it to 'Your Places'.
Day Trip to Armenia from Tbilisi Overview
Here is a quick glimpse of the exact itinerary we recommend (in detail) below:
Tbilisi
Bagratashen – Sadakhlo Border Crossing
Akhtala Fortress
Haghpat Monastery
Sanahin Bridge
Lunch at Mendz Er
Sanahin Monastery
Mikoyan Brothers Museum
Odzun Monastery / Ardvi Surp Hovhannes Monastery / short hike to Kobayr Monastery
Flying Samovar Restaurant
Matchbox Labels Museum
Pop down to Dsegh (time permitting) / back toward Zarni Parni
Back to Tbilisi
We will not be giving an approximate time on this itinerary because, honestly, everything depends on so many factors! How quickly it takes to cross the border is one thing.
Secondly, the weather can play into things a bit. Armenia is rather warm and sunny during the summer months, but the winters and spring can be anything but. It also snows in the Debed Canyon.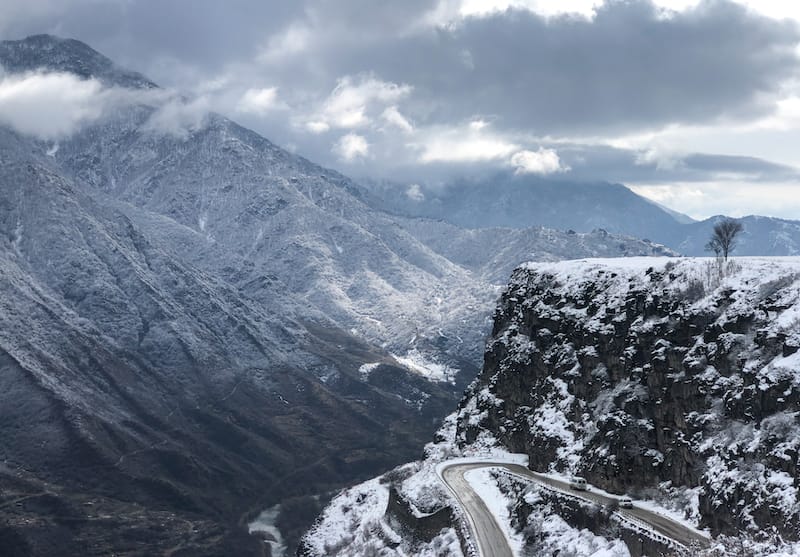 In addition, you will have less light during the winter months, so you might want to plan your itinerary accordingly.
Like any itinerary we write, we recommend leaving as early as possible!
Tbilisi – Armenia Trip Highlights
Bagratashen – Sadakhlo Border Crossing
The first place isn't so much a highlight as it is an essential place to stop.
Let's be honest, this entire itinerary becomes nonsense if you can't successfully get through the border Georgia – Armenia border!
We have both been through this border a handful of times and it is usually pretty easy and quick.
Have your passport and any visas you may need ready. Both countries are pretty easygoing with visas but please beware that Canadians DO need a visa for Armenia.
Canadians can get this visa on arrival though once arriving at the border. This just changed in 2022.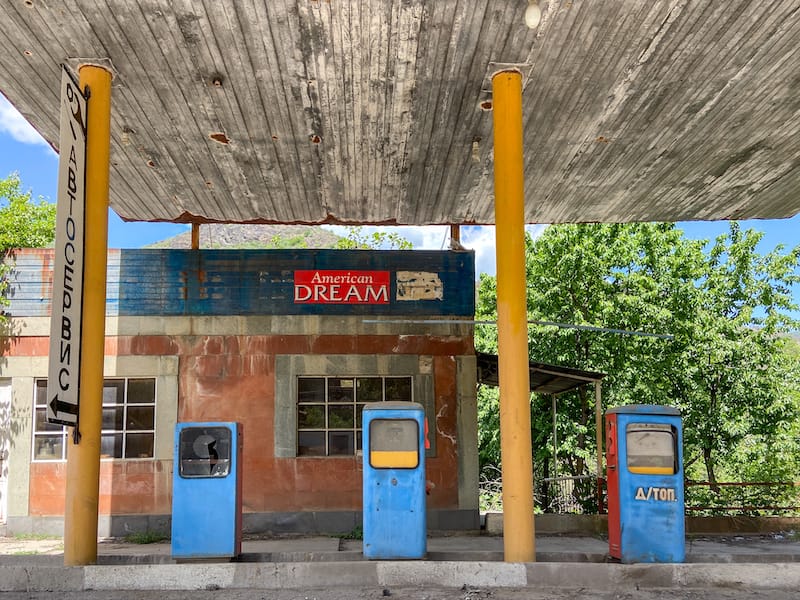 Akhtala Fortress / Monastery
The first stop on our itinerary is the Akhtala Fortress and Monastery!
One of the most famous tourist destinations in Northern Armenia is Akhtala Monastery, which needs to be on everyone's itinerary (especially if traveling on a day trip from Tbilisi)!
The monastery dates back to the 10th century and is situated in the same-named village, which is closer to Tbilisi than Yerevan.
The landmark formerly known as Pghindzavank, which historically served as a fortress as well, is one of the best-preserved fortresses in modern Armenia.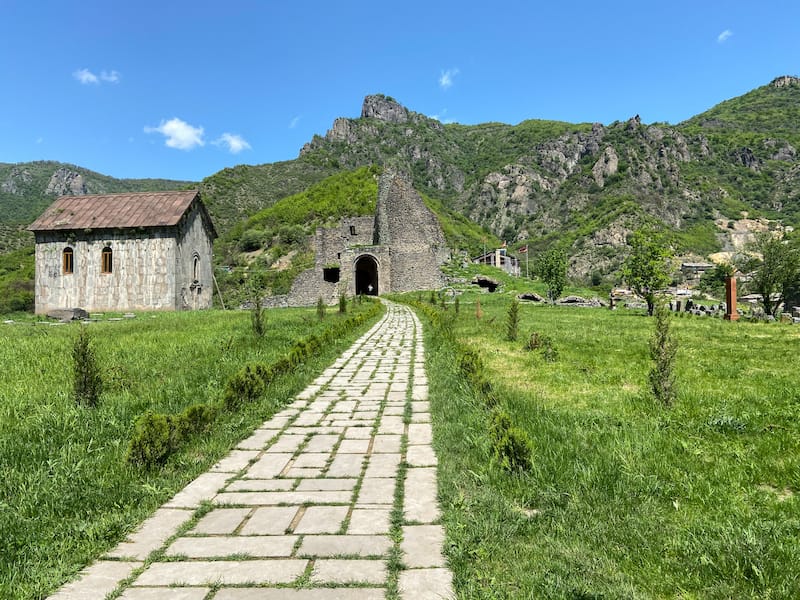 The Holy Mother of God Church (Surb Astvatsatsin), which stands as the focal point of the vast complex, is thought to have been constructed sometime between the 11th and 13th centuries, while its exact construction date is unknown.
It is free to visit Akhtala Fortress and Monastery.
INSIDER TIP: In August, the village has Armenia's famous Khorovats Festival! It usually is held mid-month and has been a famous event since 2009.
Haghpat Monastery
A UNESCO World Heritage Site and monastery, Haghpat Monastery (also known as Haghpatavank), is situated in a region of Northern Armenia that overlooks the Debed River.
It was built between the 10th and the 13th century, and today it ranks among the most popular tourist destinations in the nation—especially since many people travel there from Georgia to see it along with Sanahin!
Around the same time as Sanahin, this renowned monastery was founded by Queen Khosrovanuysh, the wife of Bagratid King Ashot III.
The accessibility of this monastery is one of its distinctive features.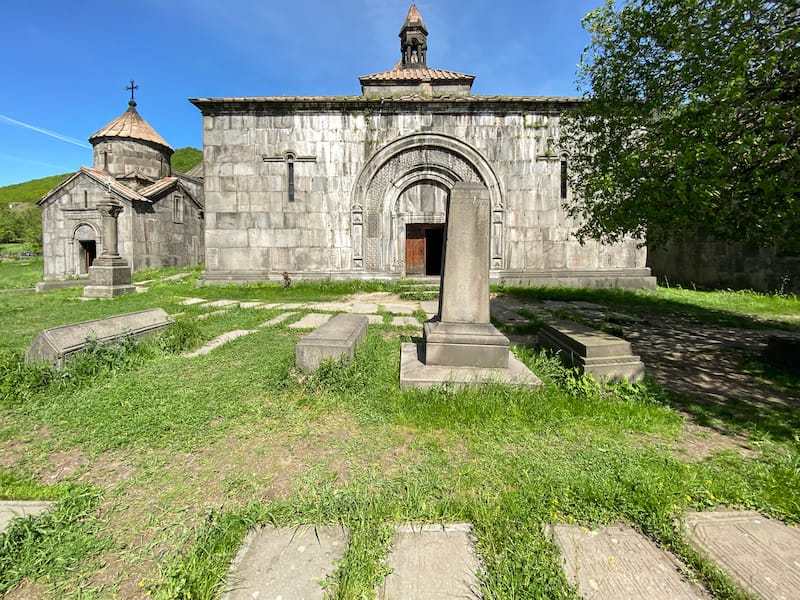 In Armenia, several monasteries were constructed in secluded areas or were formerly difficult to access. Haghpat used to be a village and the monastery was actually built in a convenient location!
Haghpat was given UNESCO status in 1996 (together with Sanahin) because of its distinctive design, which combined Byzantine ecclesiastical architecture with typical Caucasian vernacular architecture.
A visit to Haghpat is free, and most areas are wheelchair accessible (certain chambers are not, however). For those who are visually impaired, there is also Braille to help you navigate the history and complex.
INSIDER TIP: You are also really close to a place called 'Zarni Parni' here. It is a historic cave area that has a restaurant. We recommend lunch at Mendz Er on this guide, but Zarni Parni is an okay alternative!
Sanahin Bridge
The stunning Sanahin Bridge, which was built in 1195, is located near the village of Alaverdi.
The Debed River is crossed by this picturesque bridge, which is also one of Armenia's most significant medieval architectural structures.
The basalt stone bridge measures 18.6 meters in length and 3.3 meters in width in the middle.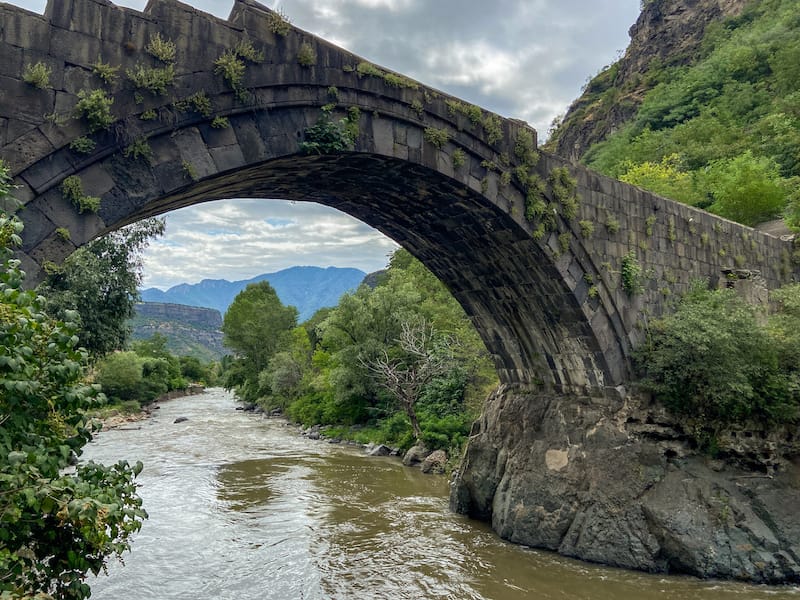 It has undergone modifications throughout history, most notably between the 19th and 20th centuries, and is definitely a fantastic place to stop when traveling through Alaverdi.
Have Lunch at Mendz Er
Mendz Er Cave is one of the coolest tourist destinations close to Alaverdi!  Mendz Er, which in Armenian translates to "Big Cave," is a complex that includes an Armenian restaurant, a museum, and a center for workshops.
It is located above Alaverdi and provides breathtaking views of the area!
The project began when brothers Vahe and Vache made the decision to excavate a cave to build a restaurant and museum in the location, which was previously a goat barn.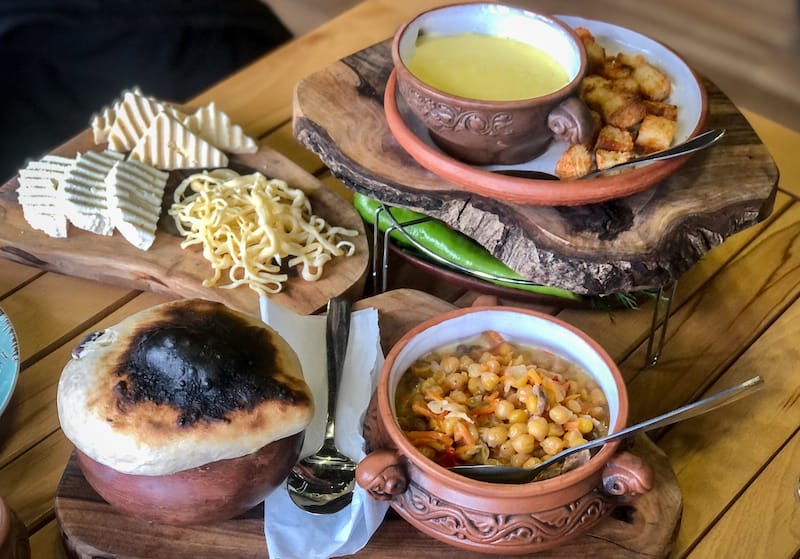 They discovered a cave that was over 300 meters long and extends deep into the mountains to a location close to Sanahin Monastery!
You can go to the restaurant right now and enjoy some interesting dishes like Egh u Jil (Armenian fondue).
To learn more, visit their Facebook page!
Sanahin Monastery
The sister monastery of nearby Haghpat, Sanahin Monastery was established in the 10th century.
This monastery, which is also a UNESCO World Heritage Site, literally means "this one is older than that one"! It is referencing Haghpat there!
Sanahin is located in the village of Sanahin which overlooks the Alaverdi.
You can easily spend an hour or two exploring Sanahin because there are so many khachkars and structures there!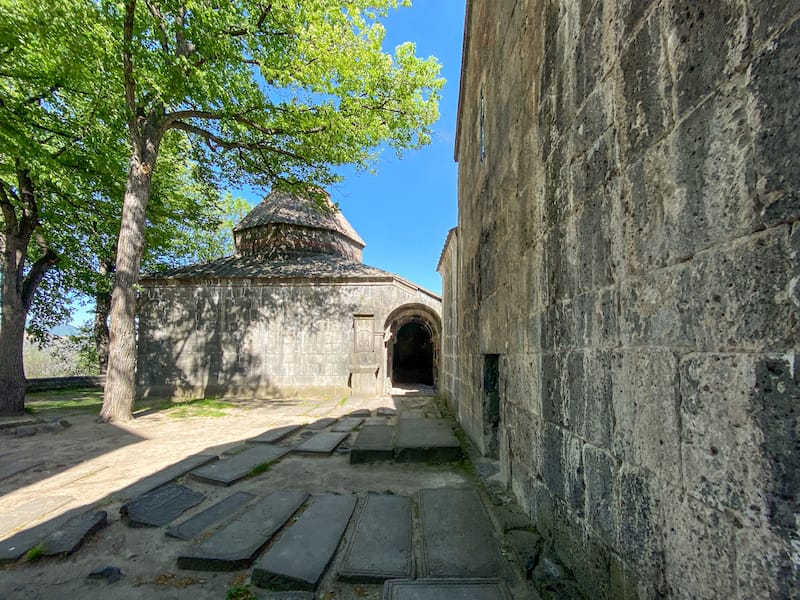 The Holy Mother of God Church (St. Astvatsatsin), which is the complex's oldest structure, and the Holy Savior (St. Amenaprkich) Church, which is its biggest structure, are both cathedrals at Sanahin.
Sanahin is around 10 kilometers away from Haghpat and is open to visitors free of charge.
Mikoyan Brothers Museum
The Mikoyan Brothers Museum is a short distance from Sanahin Monastery. This museum honors the man who designed the first Russian fighter jet and his brother.
His brother eventually became the Chairman of the Presidium of the Soviet Supreme.
Anastas and Arytom Mikoyan, brothers from the town of Sanahin, were well-known figures in the Soviet military and political arena.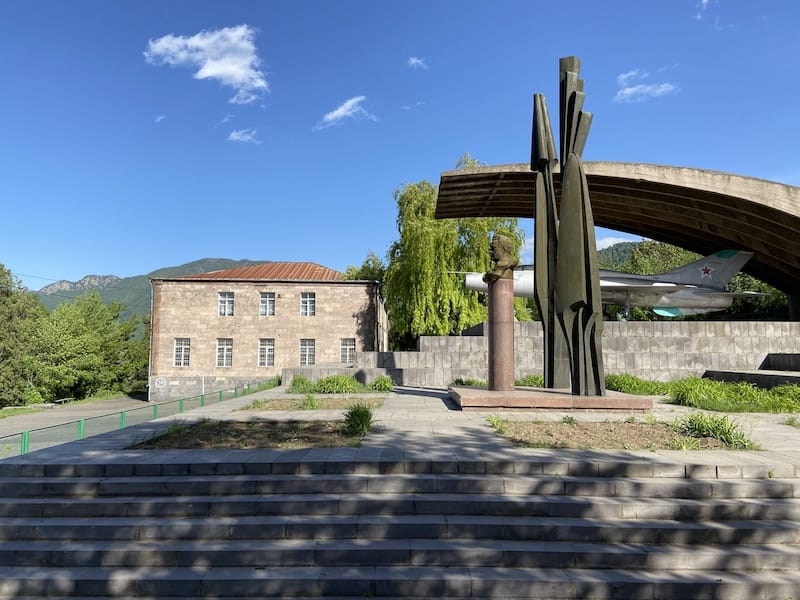 You can visit a full-size MiG 21 as well as a small museum filled with relics and photographs to learn more about their life and impact!
It is definitely worth stopping at before or after seeing Sanahin Monastery.
Odzun Monastery (Optional)
One of the most iconic landmarks of the northern Lori region is Odzun Monastery (Odzun Church).
This Armenian basilica was constructed all the way back in the 5-7th centuries by Hovhannes III Odznetsi. It is free to visit and it is located right off of the road in Odzun, so it is an easy find.
When there, you will see the spacious church, a portal to the church, and a funerary monument.
There is only one other funerary monument in Armenia and it is located in Aghudi (in Syunik).
Surb Hovhannes Monastery Complex (Optional)
Our favorite village in this part of Armenia is Ardvi, which is located along the Debed Canyon. And one of the most well-known sights in Ardvi is the Surb Hovhannes Monastery.
Hovhannes Imastaser is who the monastery is named after, and portions of the religious complex date to the 8th century (while most date back to the 17th century).
It is surrounded by stunning trees and has khachkars on several sides.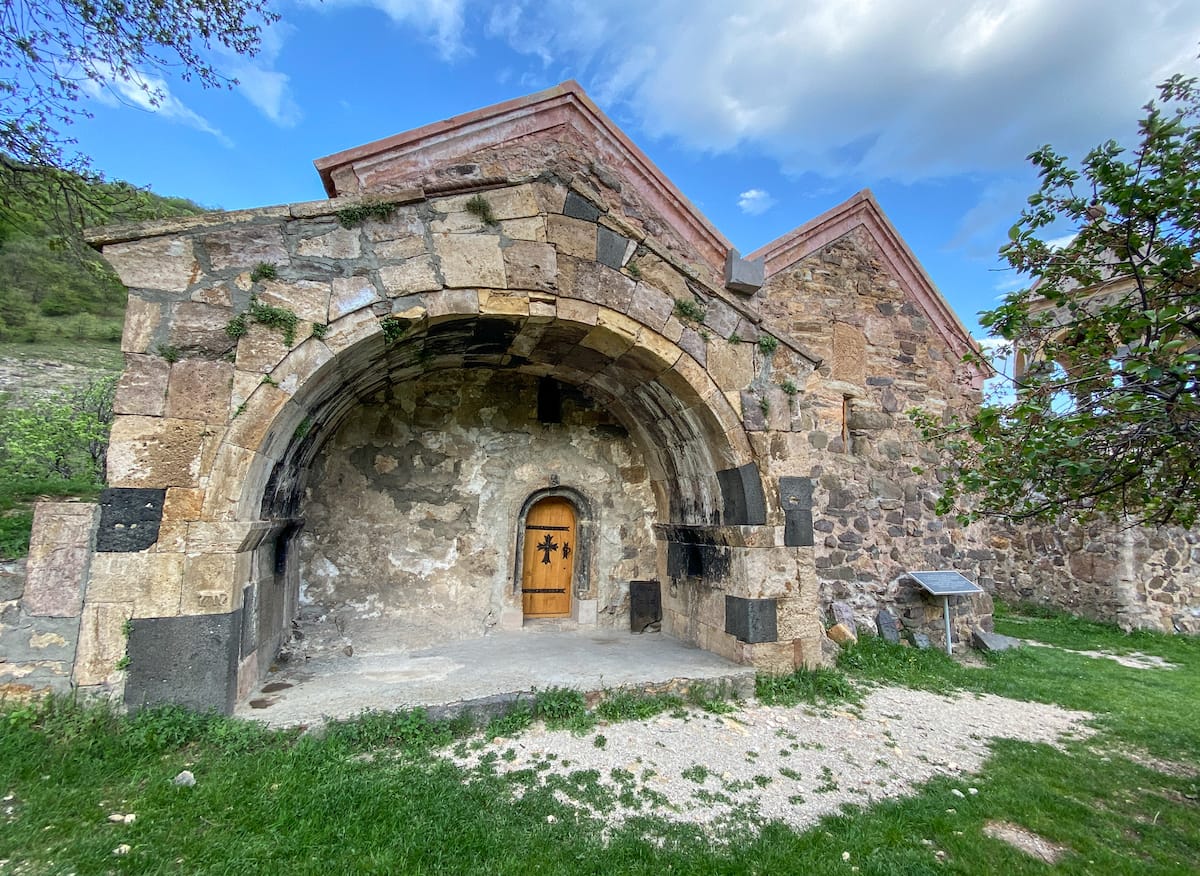 There are many structures and buildings there, and the area is about 50 meters above the village (there is only one road, so you can't miss it)!
The Surb Hovhannes Monastery also served as the backdrop for some of Parajanov's film "The Color of Pomegranates," which is another cool fact about the place!
Hike to Kobayr Monastery (Optional)
Kobayr Monastery, a 12th-century monastery that is lying in ruins close to the main highway near Tumanyan town, is another historic landmark along the Debed Canyon.
It has gained popularity recently because getting there requires a hike and it is less popular with tourists than the surrounding monasteries of Sanahin and Haghpat.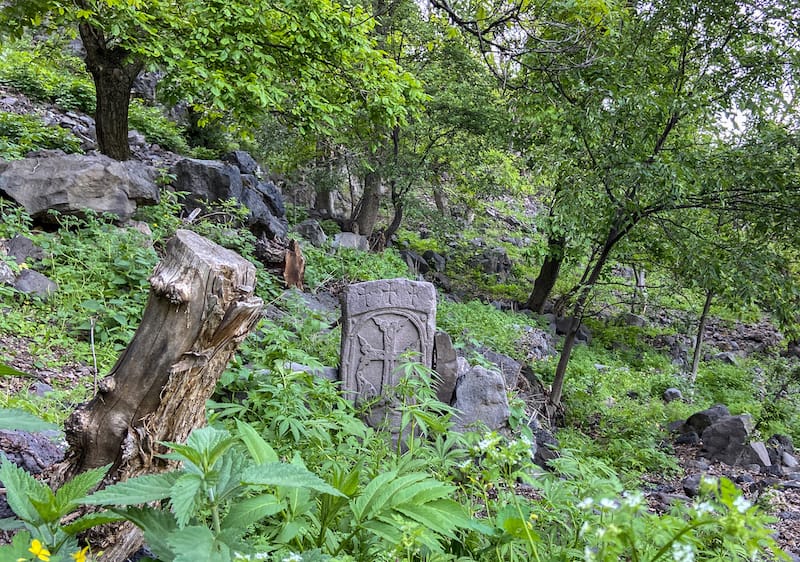 The church is inscribed in both Georgian and Armenian, and if you climb to the bell tower, you'll be rewarded with breathtaking views!
This is definitely a great stop for those that want a little walk/hike to reach a place (the hike is short and easy).
Matchbox Label Museum
The Matchbox Label Museum is newer and is an extremely unique museum in the country, located in Tumanyan town.
It contains over 8,000 matchboxes from different countries and you can find rare ones from the Soviet Union and some from as far as Japan! There are even matchboxes from the 1920s here!
It is free to enter the museum, but if you want to take a tour, it will cost you 1000 AMD (we recommend this so you know what you're looking at).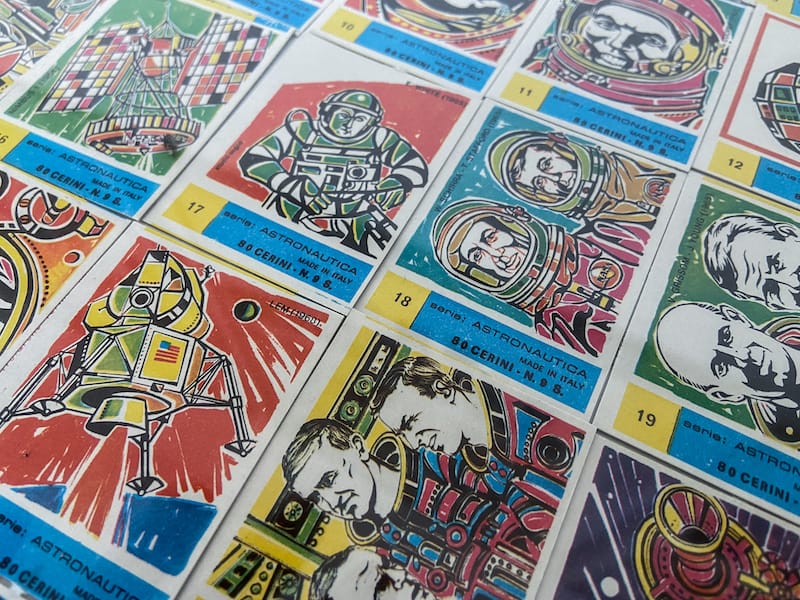 You will find the museum in the center of Tumanyan in a beautiful building on the first floor.
One thing we really love about this museum is that they have so many different themes – some are sport, some art, and more! You will find large collections there and this museum is the only place in Armenia where you will see this!
They sell merchandise there and you can even get a souvenir matchbox to take home with you.
Dinner at Flying Samovar by Noosh
Flying Samovar is located in an old-fashioned cafe in Tumanyan and you can head there to try their snacks and small eats (like sandwiches) as well as to grab a tasty coffee!
It is decorated with Soviet-era items and furniture, giving it a vibe all its own!
The eatery hires locals and has really brought a cool and unique creative space in the town.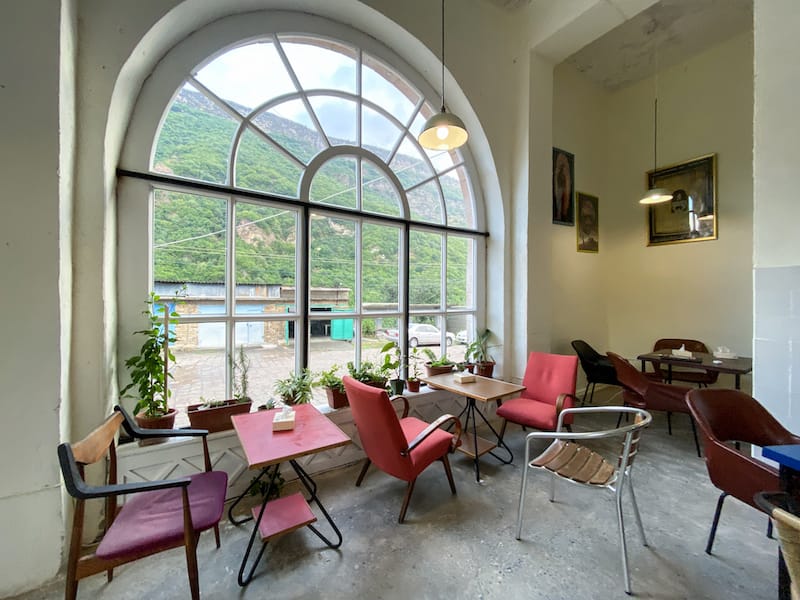 But, what we absolutely love is that aside from the delicious food and coffee, the place also doubles as a co-working space with good wifi!
We recommend stopping in for dinner if you're in Tumanyan!
Extra Time on Your Trip?
If you have extra time on your Tbilisi to Armenia day trip – we recommend you head down to Dsegh village… a little further past Tumanyan!
In Dsegh, you will find the Bardzrakash Monastery ruins, the Hovhannes Tumanyan House-Museum, the TUC (Tourism Unique Center), two glamping sites (we encourage you to stay overnight!), Tsover Lake, and more!
Dsegh is one of the best places to visit in Lori and we hope you have enough time to stop by.
Tips for Your Armenia Day Trip from Tbilisi
Everyone's experience will be a bit different, but here are some general tips we give for planning your Armenia day trip from Tbilisi!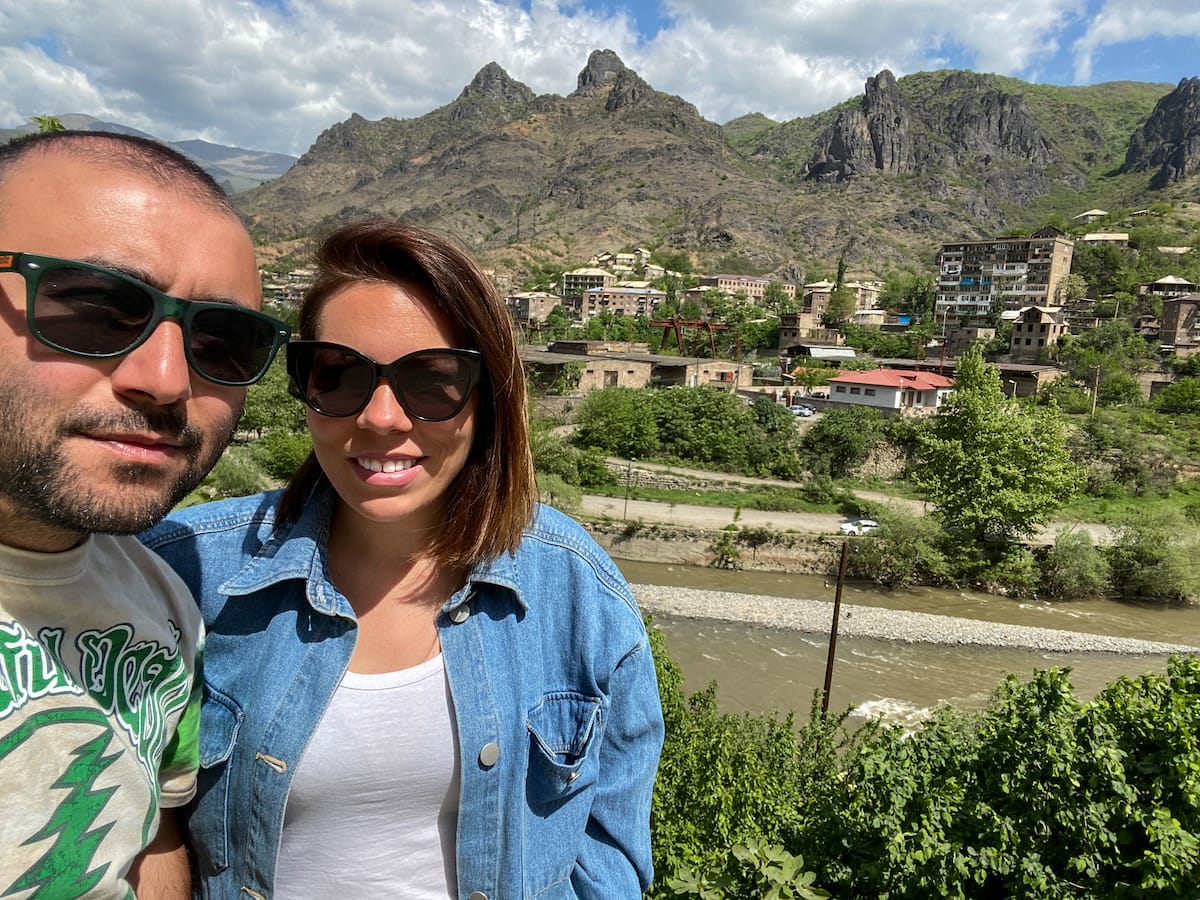 You can usually change money at the border but I would recommend doing so before your trip. Otherwise, you will need to get to Alaverdi where the nearest bank will be.
In this part of Armenia, not every place takes credit cards, so it is good to have a bit of cash on you. You can easily exchange out USD or EUR.
Are you Canadian? You need a visa for Armenia (for whatever ridiculous reason). You can get it at the border as a visa on arrival, however.
Bring snacks! There are some small grocery stores along the way, but mostly you will only have access to restaurants.
Bring a refillable water jug. Armenia has pulpulaks everywhere in this region and you can fill up the jugs for free.
Be sure to download maps ahead of time as your Georgian SIM Card will NOT work here.
English is not widely spoken outside of the tourist areas here, so be prepared!
Tips are often added to bills (about 10%) but it is always appreciated if you leave a bit extra. Check your bill to see if the 10% was added, however.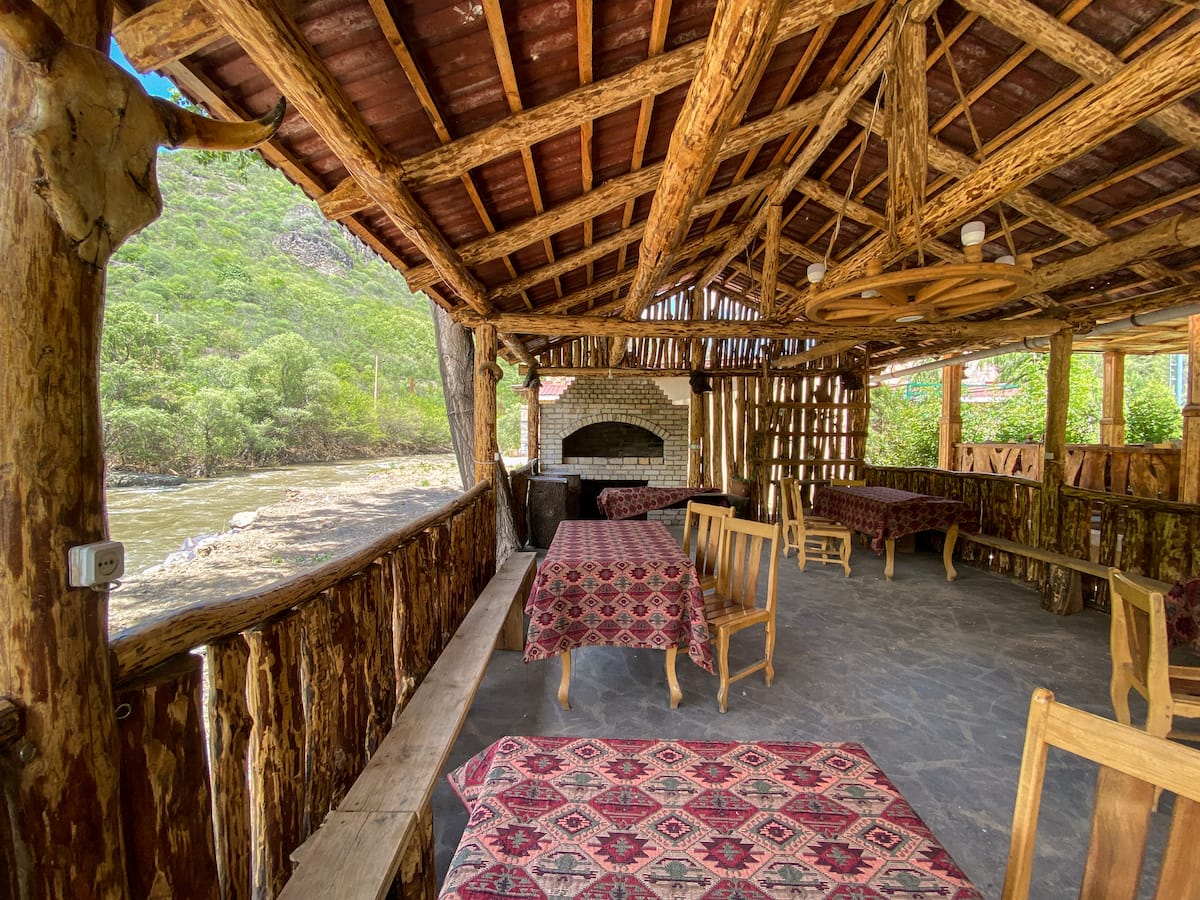 Did we miss any important information about taking a day trip to Armenia from Tbilisi? Let us know in the comments. Thanks!
**Our trip to the Debed Canyon was part of the "Lori, Your Next Destination" project by Visit Debed Canyon (co-funded by GIZ and COAF). All opinions are our own.
More Debed Canyon Travel Guides