A place that we find on many tour itineraries yet one that still remains an under-the-radar attraction in Northern Armenia is Lori Berd (Lori Fortress).
We visited the historical site last year and despite it being closed because of the pandemic, we were still able to walk around the perimeter of it and plan a future trip back.
This is a quick post about the history of Lori Berd, how to visit, and what to expect once you're there.  If you have any questions about visiting Lori Berd, please leave a comment below or send us a message!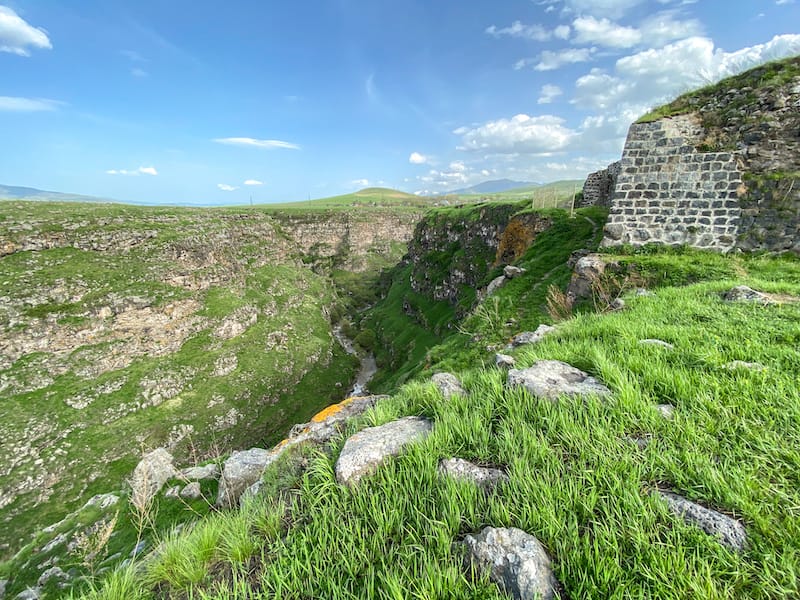 About Lori Berd
The walled city of Lori (and the fortress) was built in 1005-1025 by David Anhoghin. He transformed it into the 2nd capital of the Tashir-Dzoraget kingdom. The city's construction had a citadel, suburbs, and shahastan.
During the invasion of Chaghatay Noyim, the fortress was decimated in 1236. By the second half of the 18th-century, Lori Berd had lost its status and became a regular fortress. Eventually, from 1926-1931, water supply issues forced residents to move to the village and the fortress was left abandoned.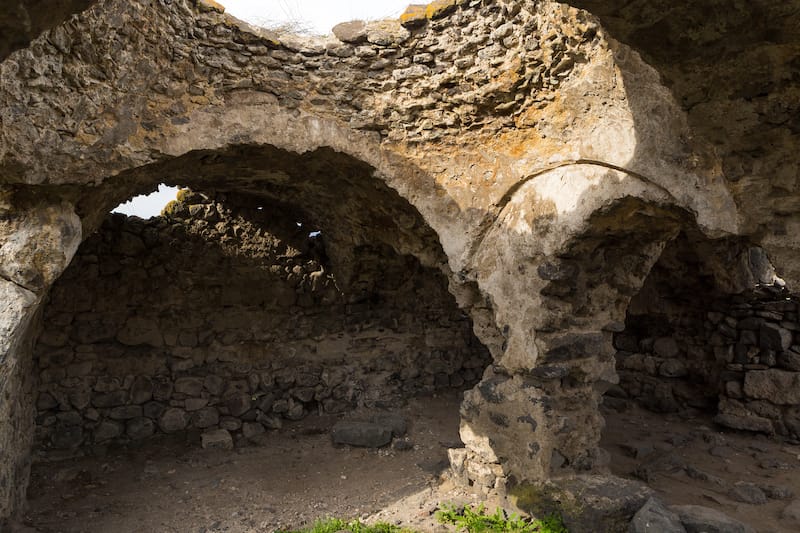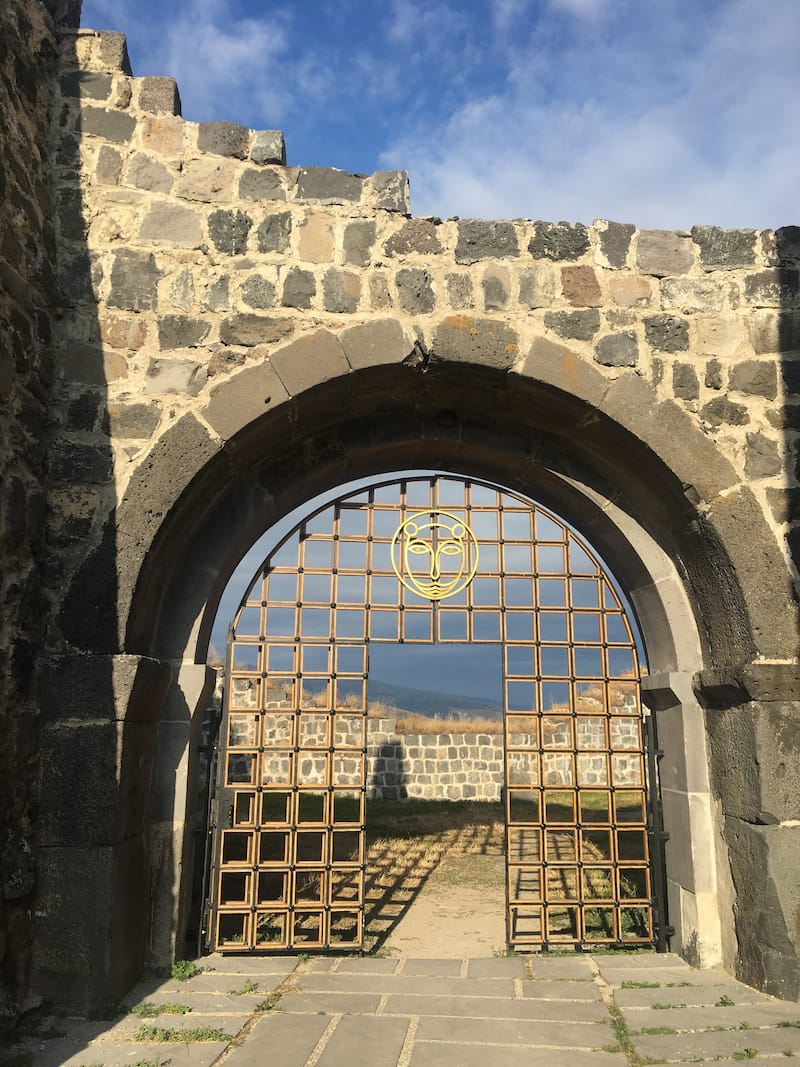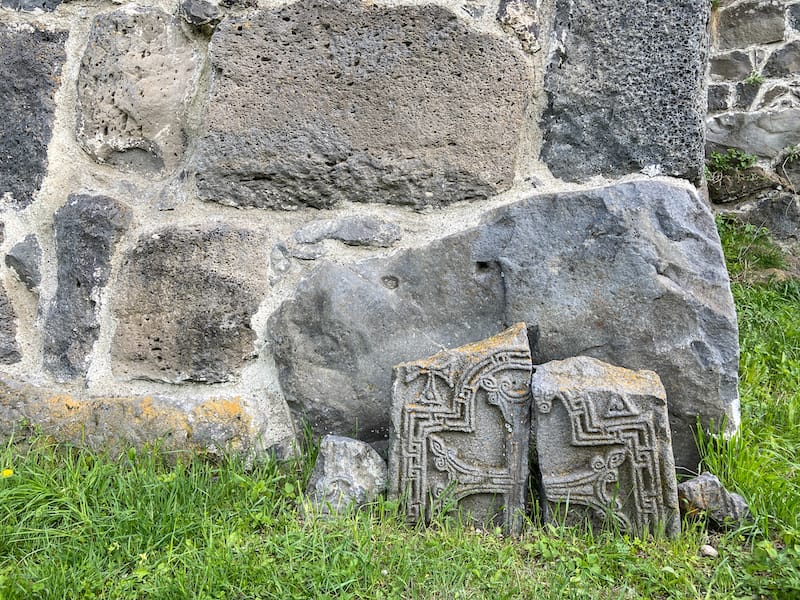 One of the more notable highlights at the fortress are the two bathhouses. There is a large and a small one and they were built in the 11th-12th centuries.
Another highlight of Lori Berd is the cross-stones. There are many basalt cross-stones on its territory and it has been concluded that they date back to the 11th-century based on the simplicity of the designs. More ornate (and luxurious) cross-stones did not appear until the 13th-century.
Visiting Lori Berd Today
Today, you can visit Lori Berd independently (we will note tour options once some become available). We visited on our own with a private car, and although it was closed due to the virus, it opened shortly after we had finished our Vanadzor and Lori trip!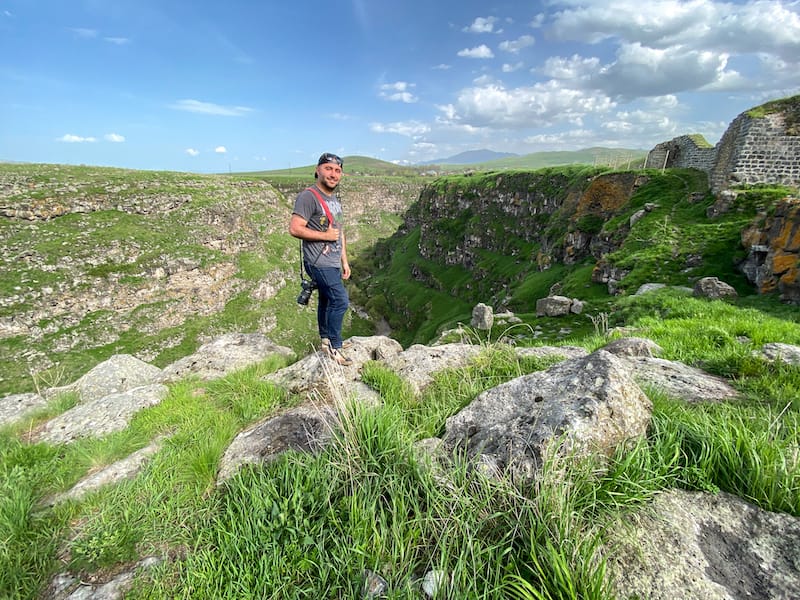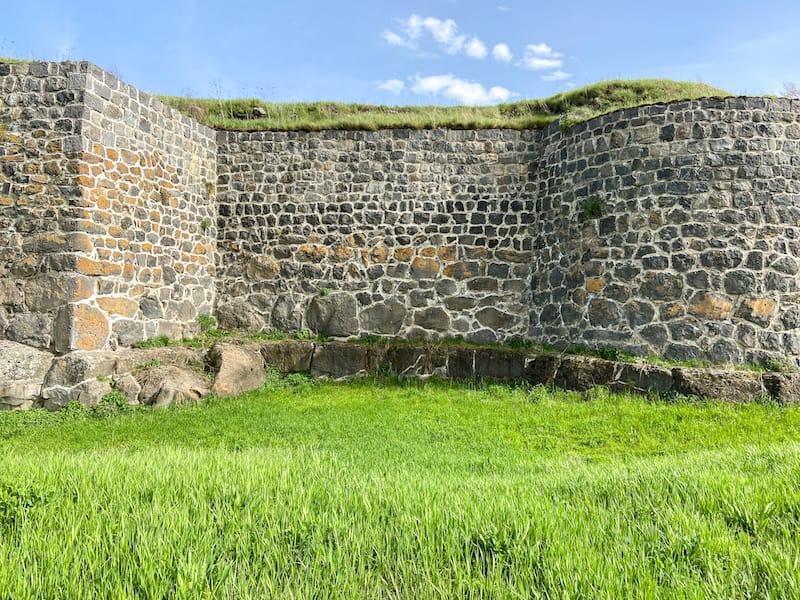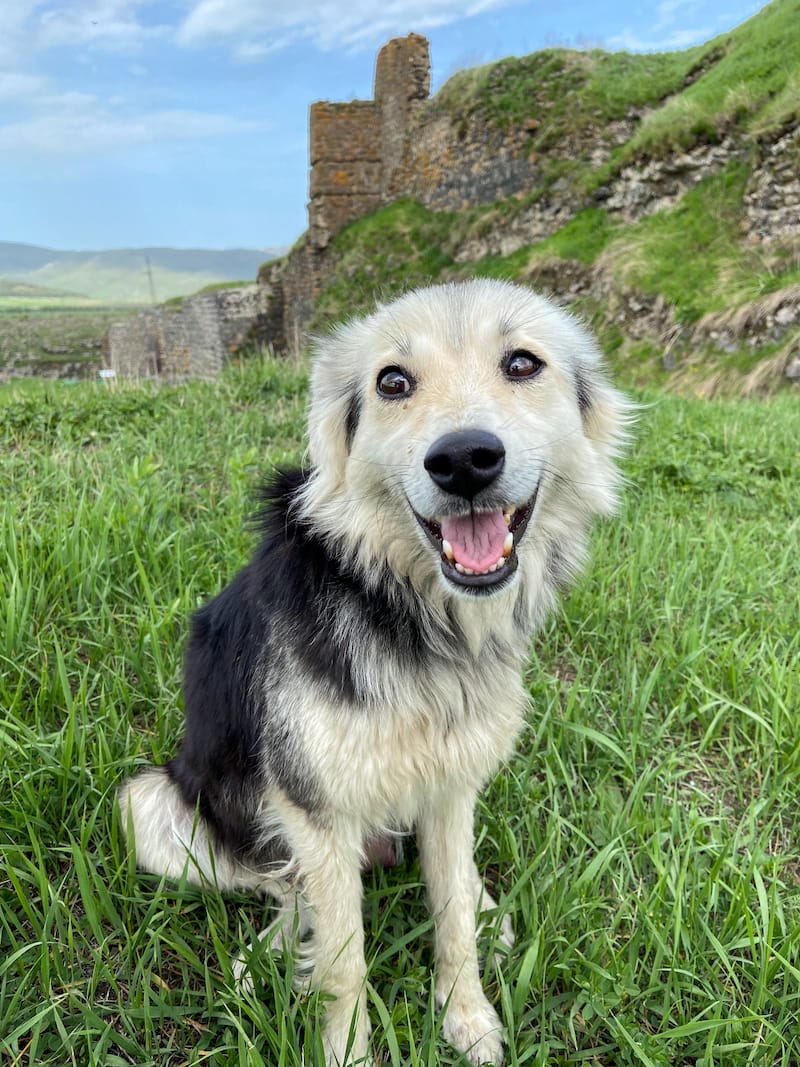 Lori Berd Hours
Lori Berd's opening hours are Tuesday-Saturday from 10am until 6pm, Sundays from 10am until 4pm. The fortress is closed on Mondays.
Lori Berd Ticket Prices
There are different ticket prices for Lori Berd. Here are the current entrance fees:
Armenians and citizens of Eurasian Economic Union: 650 AMD
Foreign citizens: 1300 AMD
Students: 80 AMD
Pensioners RA: 150 AMD
In addition, you can take a tour there if you arrive independently. The price for a tour in Armenian is 2000 AMD. The price for a tour in English is 4000 AMD.
The last Saturday of every month is FREE of charge for citizens of the Republic of Armenia.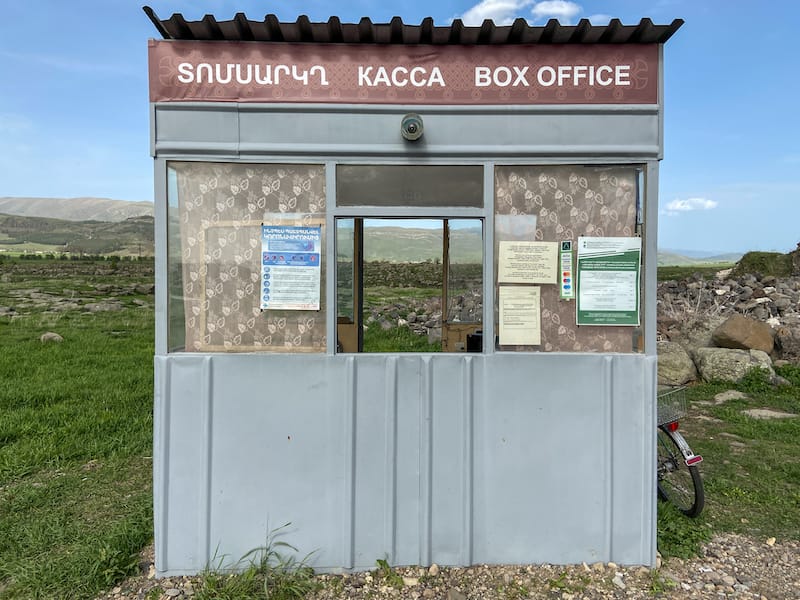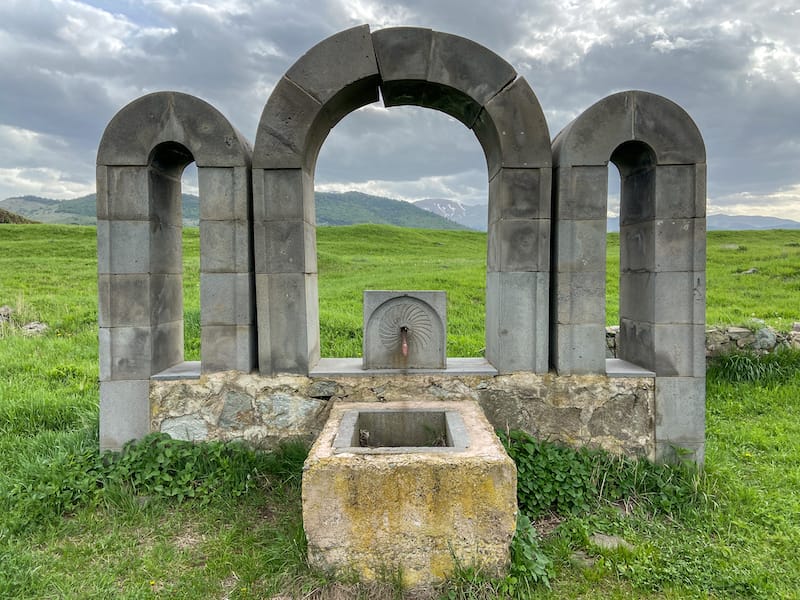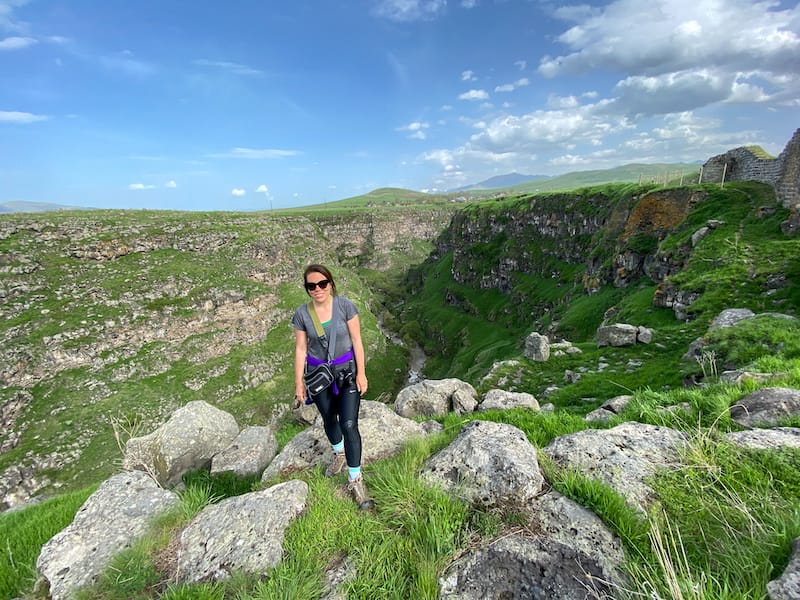 How to Get to Lori Berd
There are several ways to get to Lori Berd. We cover a few options below.  We recommend renting a car in Armenia if you're able to do so as there are so many cool historical and natural sights around every corner and not being able to stop and take them in would be unfortunate!
Stepanavan to Lori Berd
The closest city to Lori Berd is the city of Stepanavan.  Getting to Stepanavan from Yerevan is pretty easy.  You can take a taxi from Yerevan city center.  The price will be around 15000 AMD each way (about $30).  The journey takes about 2.5 hours.
If you're going all the way from Yerevan to Lori Berd, a taxi will be approximately the same price (15000 AMD).
From Stepanavan, you can get another taxi to Lori Berd. The price will be approximately 500 AMD ($1).
Bus from Yerevan to Stepanavan (Ստեփանավան)
There is a marshrutka that leaves Yerevan (Kilikia Bus Station) 5 times daily at 0930, 1130, 1330, 1530, and 1700 for Stepanavan.  The ticket price is 1500 AMD (about $3).
Places to Stay near Lori Berd
We have two really awesome recommendations of places to stay near Lori Berd.  The first is in the middle of Stepanavan and the second is in lovely Gargar village (more countryside).
We have been to both and they are phenomenal and the service is exceptional! Click here to read our review of Geologist's House.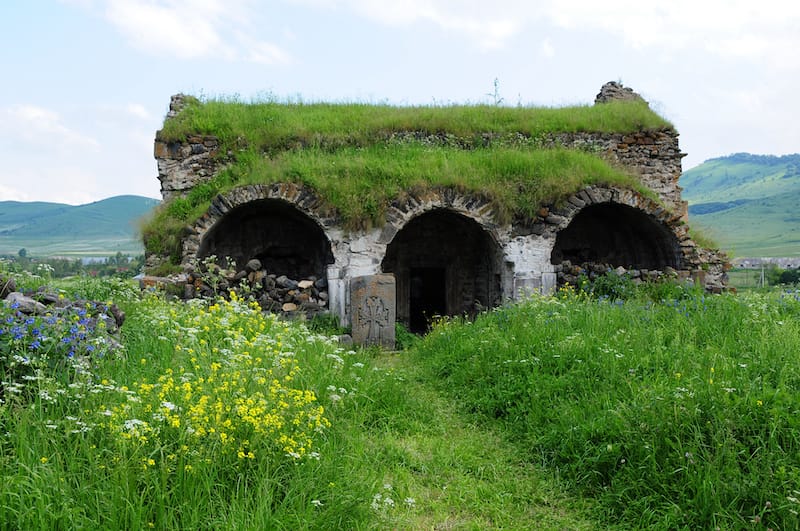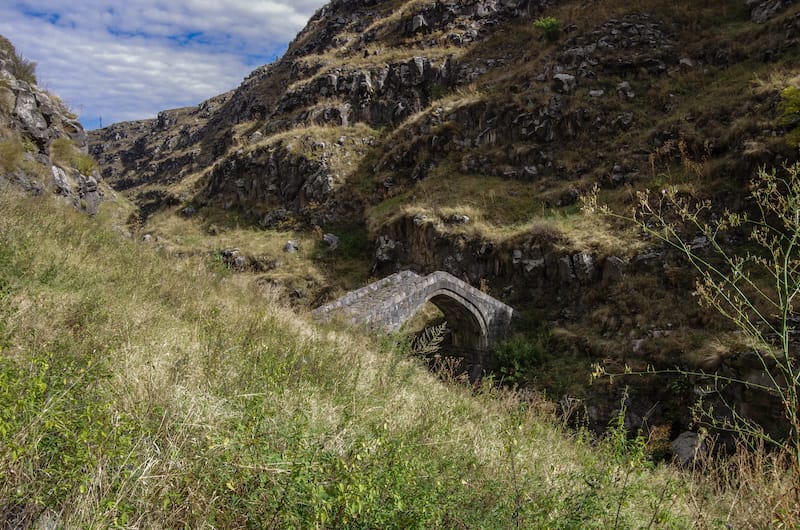 We hope that you take the time to consider a trip to Lori Berd.  The fortress in Lori definitely stays off the Armenian itinerary of many travelers and the history, structure, and views make it so worthwhile to make that stop!
If you have any questions about visiting Lori Berd, please leave a comment below or send us a message!
More Lori Travel Guides
Pin this Lori Berd Travel Guide!