Halidzor Fortress may not be one of Armenia's oldest sights, but it sure is one of the most worthwhile. This is a short guide to how to visit, what to expect, and more!
For some reason, I had always wanted to visit Halidzor Fortress. I knew nothing about it except that it was a bit of a pain to get to.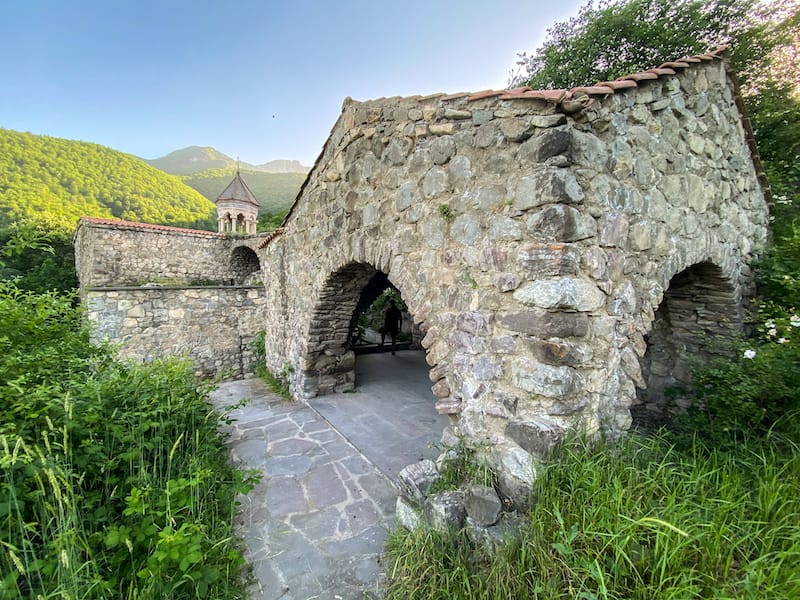 When we were recently visiting Kapan and checking out some new Legends Trail businesses, we had the opportunity to visit Halidzor Fortress on our journey. It blew our minds.
About Halidzor Fortress
The fortified structure overlooks Kapan city from a nearby hill that is above the Voghji River. As noted above, it is a fantastic stop on the Legends Trail, or you can venture there on your own.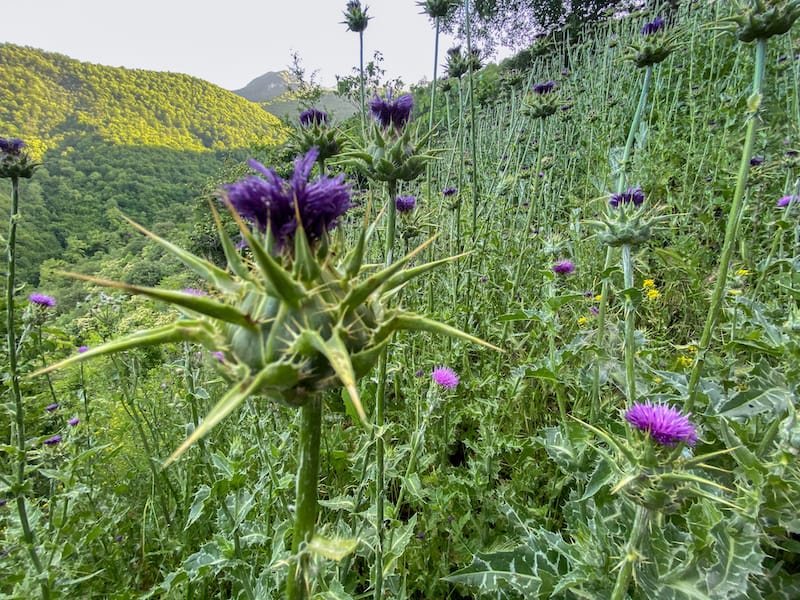 We went on our own with a driver and it was not the smoothest road! But, with a 4-wheel drive vehicle, it was manageable.
Previously, the land that the fortress was built on was a convent. However, during the 17th-century, Halidzor Fortress was built at the site.
The Armenian fortress gained fame when it became the headquarters for Davit Bek, a fighter who led battles against the Ottoman Empire in the 1720s.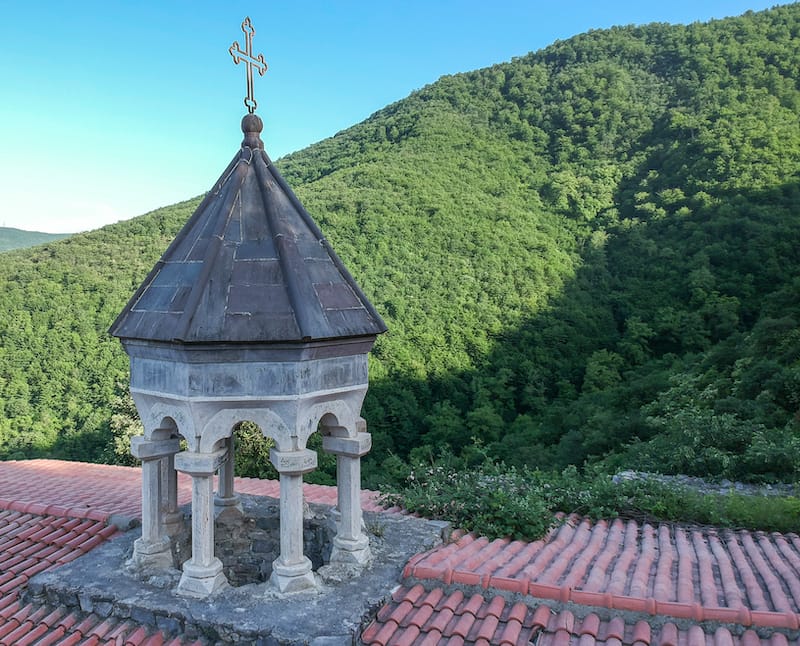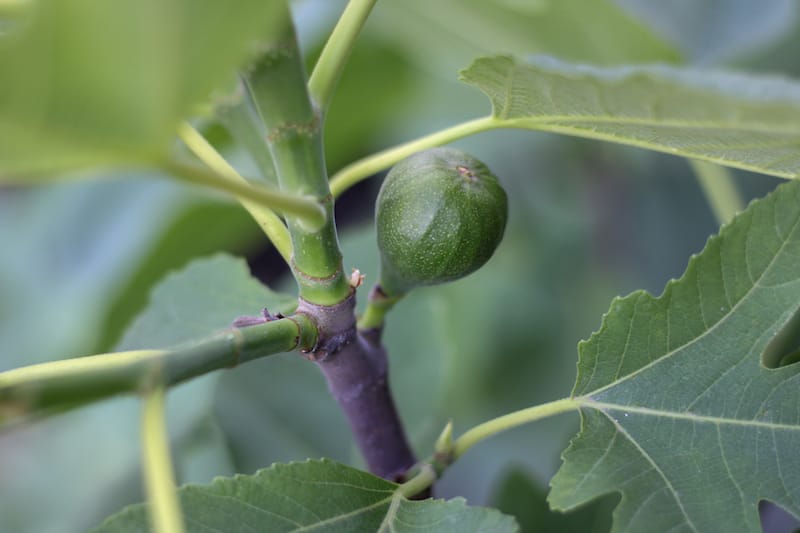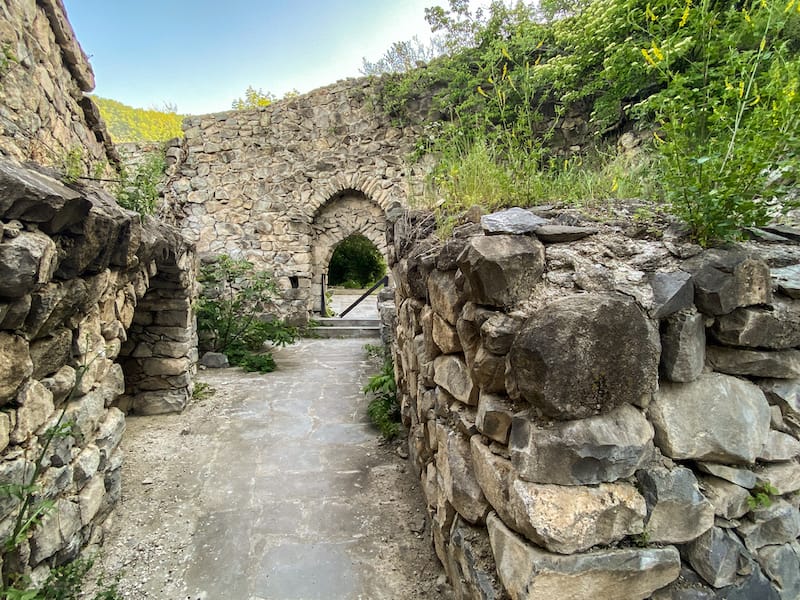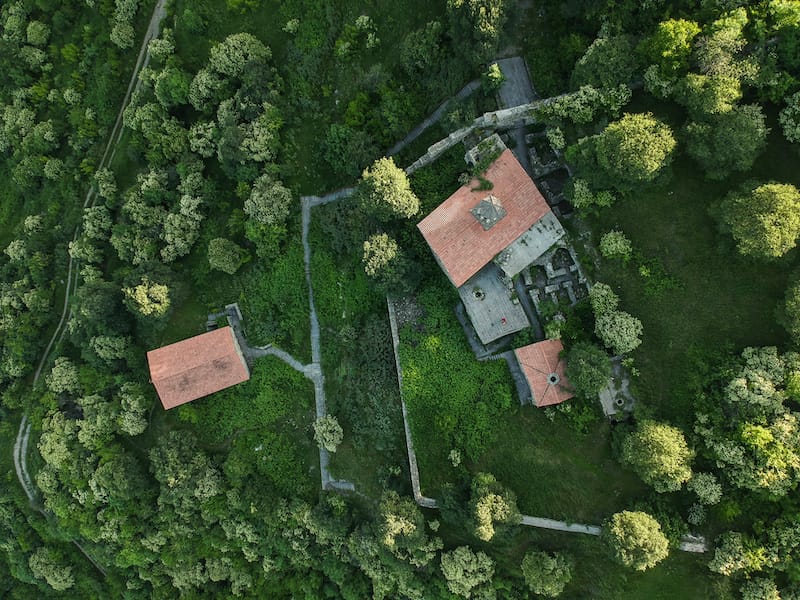 When you're visiting the fortress, you will see a complex with many different buildings and areas. We were rather shocked at how large it was! You'll find a church, fortified walls, and a service building. In addition, there is a secret tunnel there that extends for over half a kilometer!
We absolutely loved walking around the fortress. This is not a touristy site and we had it all to ourselves when there although do expect a few other tourists when you visit (we were there on a weekday in the evening).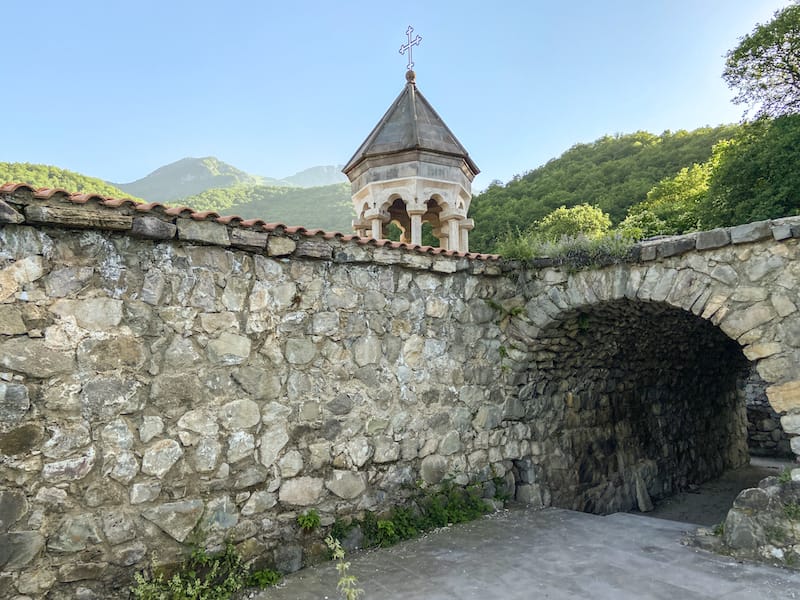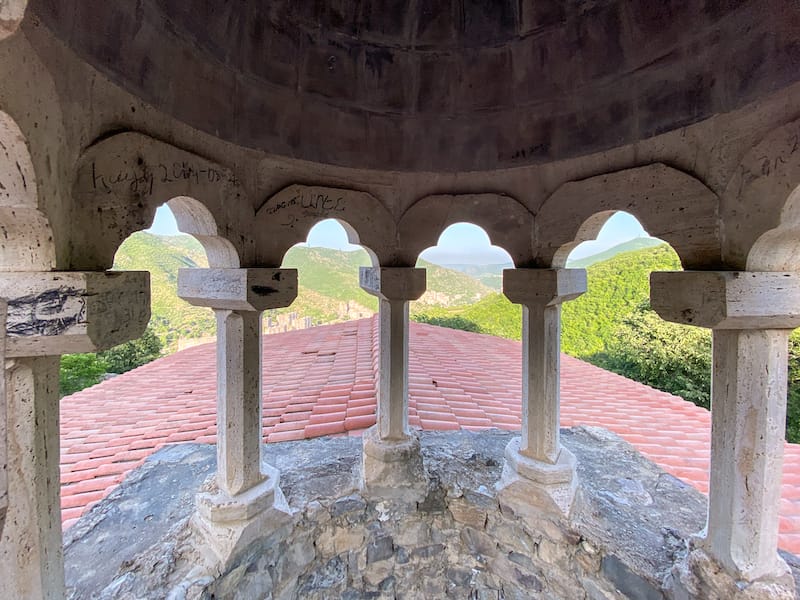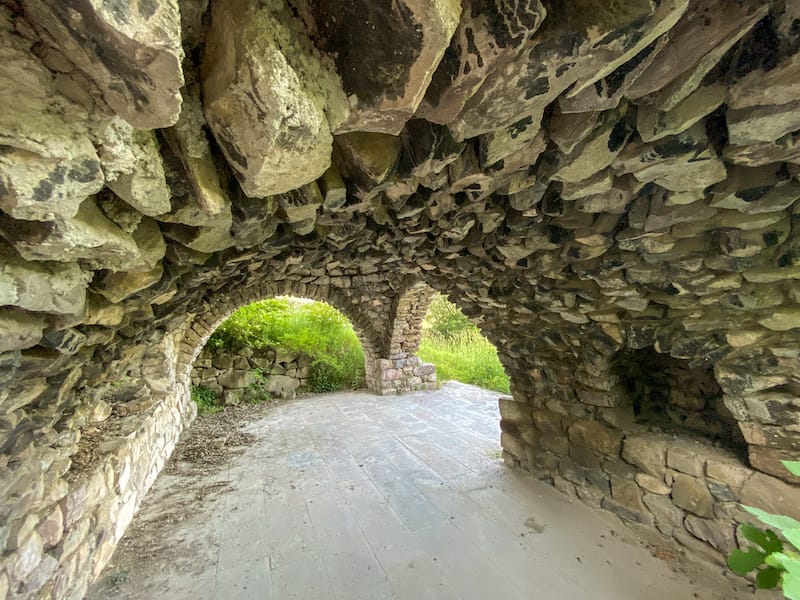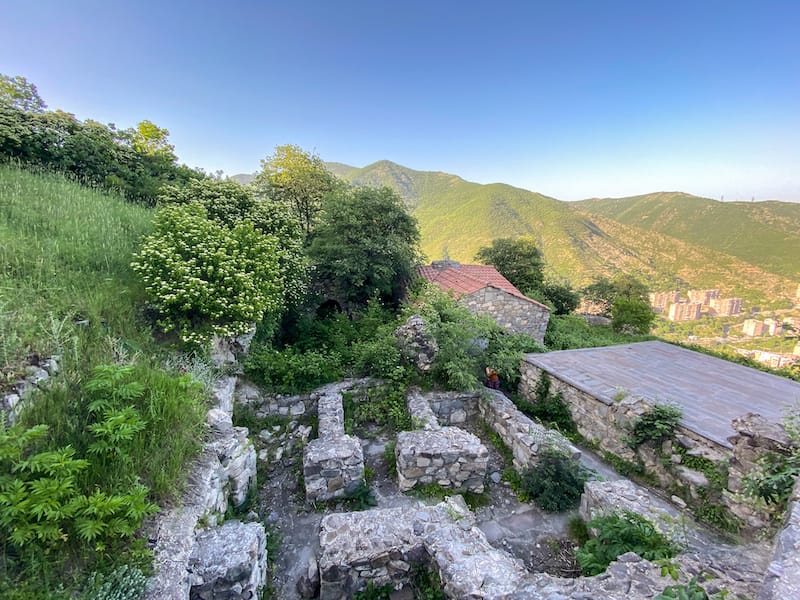 Getting to Halidzor Fortress
The best way to get to Halidzor Fortress is to walk there! It is part of the iconic Legends Trail and the trail leads you through a beautiful forested area and is clearly marked. From the main road, it is about half a kilometer in length to get there.
Alternatively, you can drive there. You need to prepare with the right type of car – the road is uneven, muddy, and overgrown. Definitely try to use a truck or a 4-wheel drive.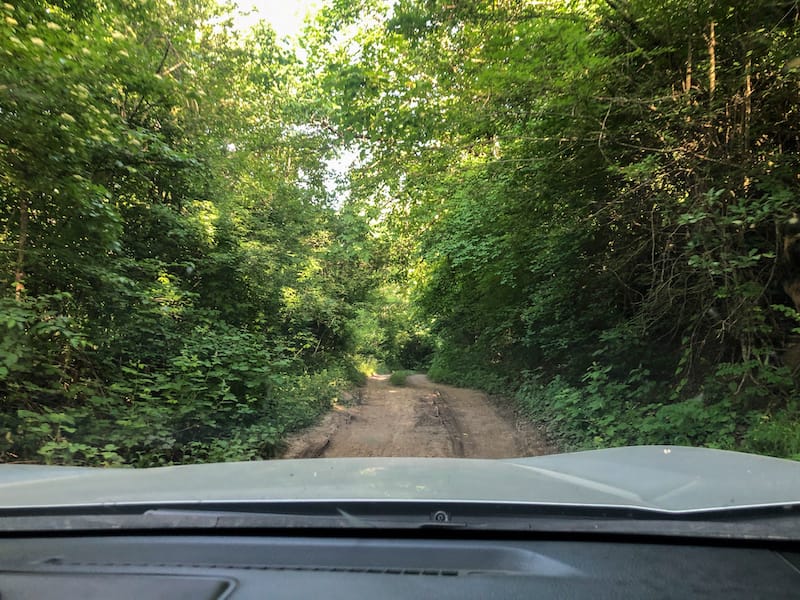 Halidzor Fortress is right beside Kapan and Bekh, but it is going to take a little bit of time to get to.
INSIDER TIP: Do yourself a favor and wear good, closed-toe shoes here! We heard several snakes around the fortress and even saw one when there.
Other Sights Nearby
On the way to Halidzor Fortress, we passed a beautiful waterfall called 'Dog's Waterfall'. It was named for a dog that died there and there is even a little memorial to him/her.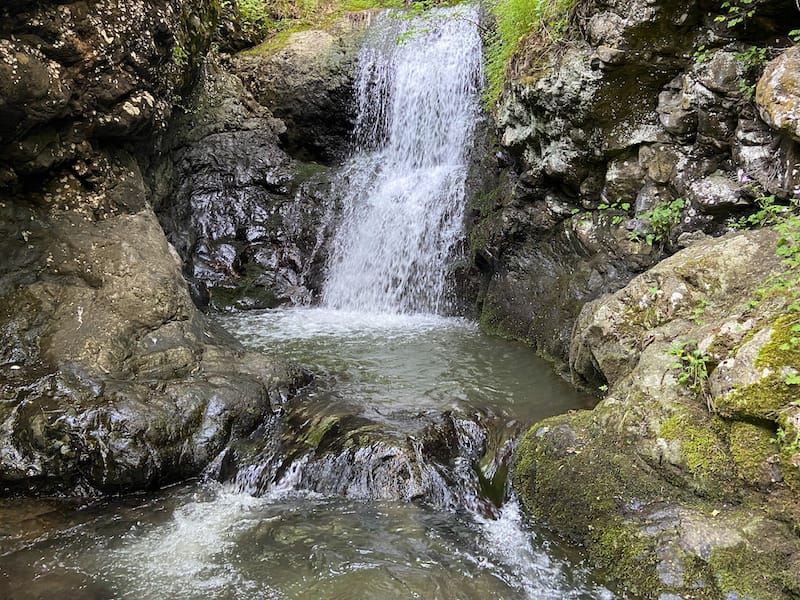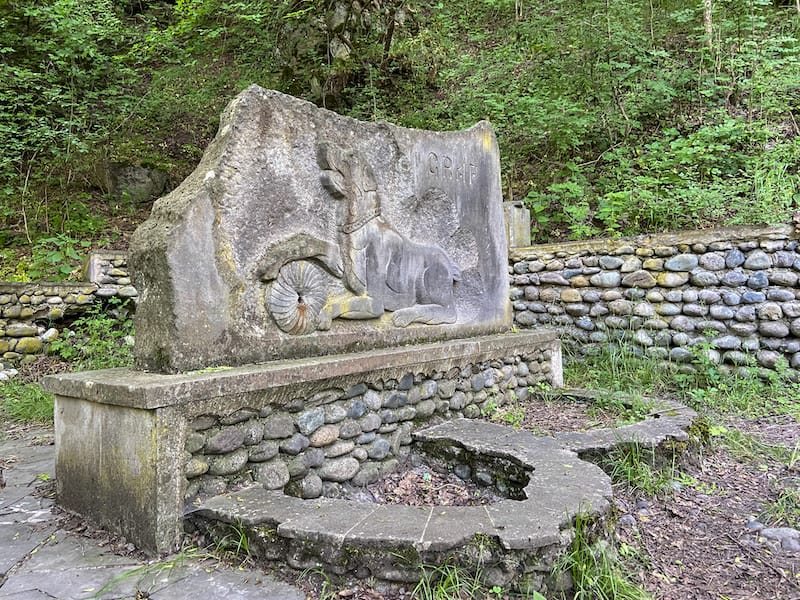 You will be an easy catch from the road and you can't miss it. In between the waterfall and the fortress, keep your eyes peeled for a random spring in the middle of the dirt road (a little toward the right side if going toward the fortress).
This spring kind of took us by surprise and popped up out of nowhere and had interesting mineral water bubbling up from it.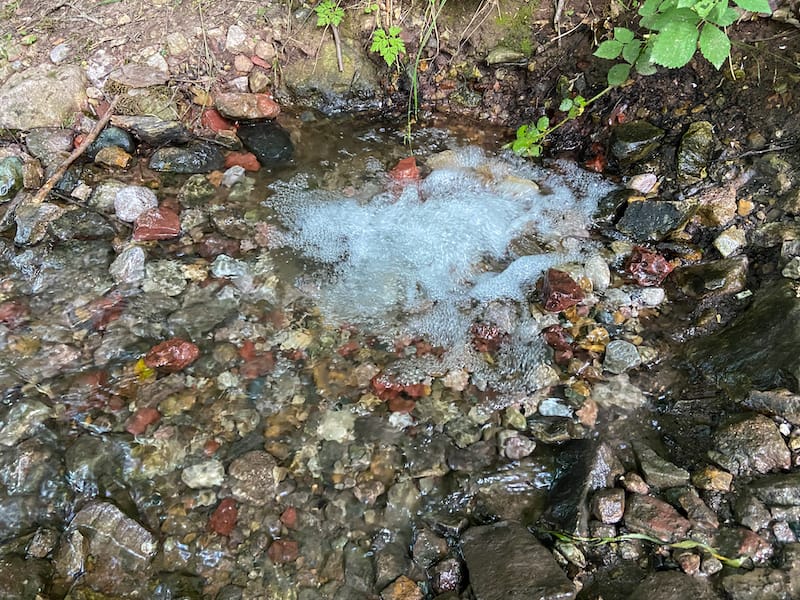 Where to Stay near Halidzor Fortress
You can certainly stay in Kapan, but we definitely recommend heading nearby to Bekh Hilltop Camping!
This adventure campsite has plenty of room for campers (and you can even rent tents), as well as a beautiful pool overlooking the city. It is the perfect place for an Armenian BBQ!
In addition, Bekh Hilltop Camping offers 4WD tours to Halidzor Fortress!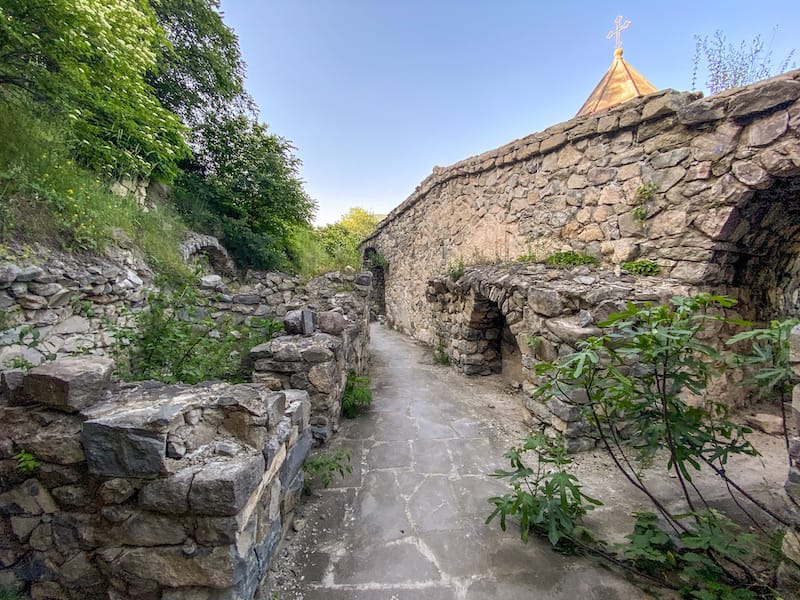 Have you ever visited Halidzor Fortress? Let us know your thoughts in the comments!