I recently had a chance to visit the city of Metsamor in Armavir province, Armenia. The purpose-built city housed the workers of the Metsamor Nuclear Power Plant and their families. This guide details my experience visiting Metsamor!
There are many obscure and mysterious places that were built during Soviet times that are still in existence today. And, many of these places remain off the path or radar of other people and travelers, like me.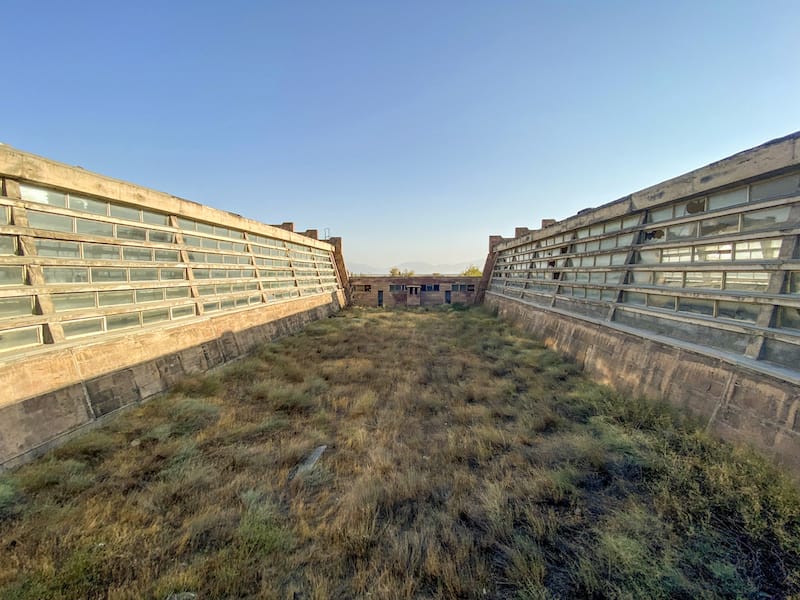 I have lived not too far from Metsamor my entire life but never had a chance to properly visit the place. However, with my friends Gurdeep from Avara the Wanderer and Raffi, that was about to change!
We visited the derelict (yet sadly still in use by kids) Metsamor Cultural House and Sports Complex. Our day in Armenia's 'Nuclear Town' included visiting the Soviet-era sights, getting our identification checked by national security, and a lot more! This post details more!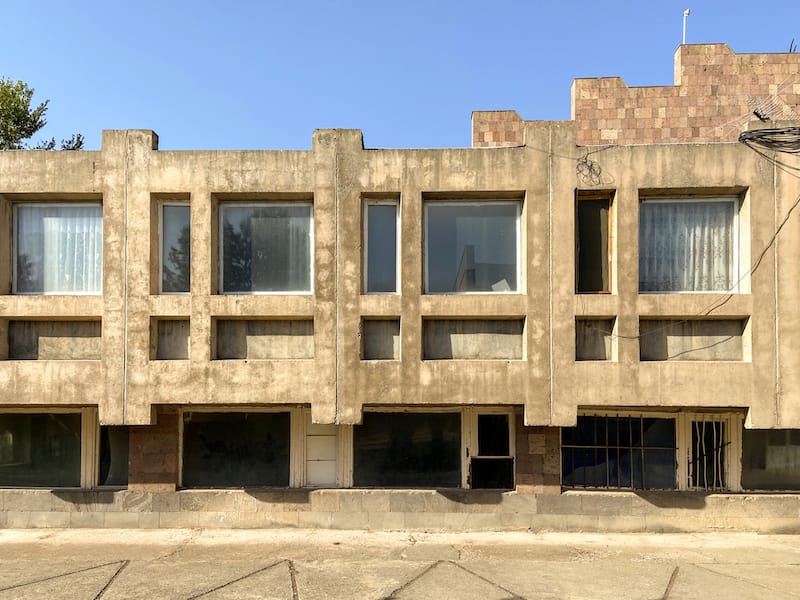 About Metsamor
Metsamor is probably the city that Pripyat would look most resemble if there was not the Chernobyl Nuclear Power Plant accident in 1986. The prospering Armenian town was founded in 1969 to accommodate workers who were working at the Metsamor Nuclear Power Plant.
This purpose-built city was a popular place in the region and my father actually taught music at the Metsamor Music School from 1978-1993! In addition, my grandfather was a well-known conductor from Armavir, and people there even know him – but that is another story!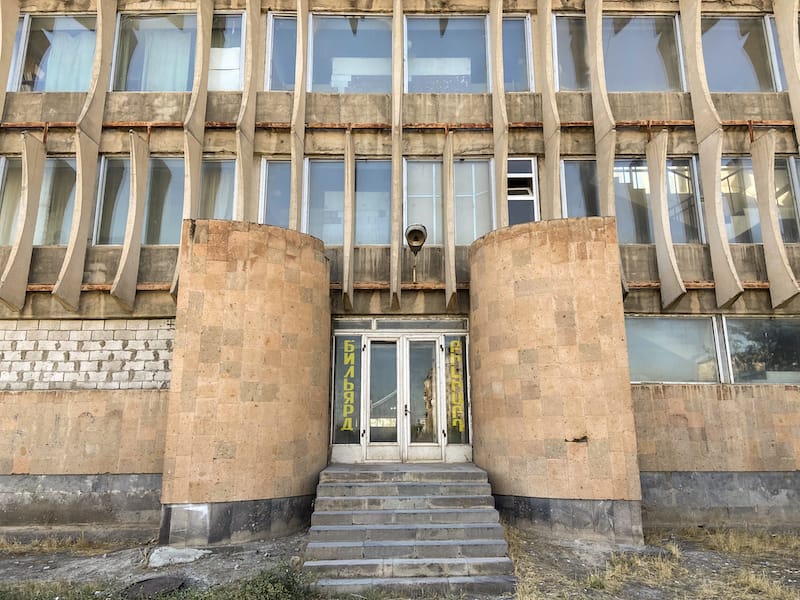 Located about 35km west of Yerevan, this town of around 8,000 residents was founded in the late sixties as mentioned above but the residential district was not actually completed until 1972.
Its first name was 'Residential Settlement of the Armenian Nuclear Power Plant' until it was later renamed 'Metsamor' Let's be honest, Metsamor rolls a little easier off the tongue.
Today, the town has a residential area divided into three different districts, a town hall, park in the center of town, post office, cultural house (detailed below), and other service buildings.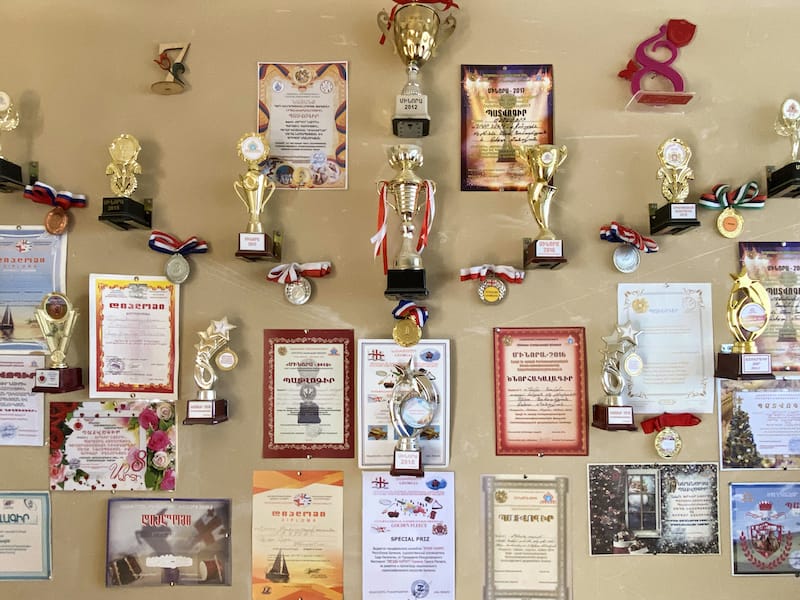 Architect Martin Mikayelyan
One interesting thing to note about Metsamor is that the city was designed largely in part by an Armenian architect (and painter!) Martin Mikayelyan.
Known for designing several other famous structures in Armenia, such as the town hall in Etchmiadzin, a couple of resorts in Arzni, Gladzor Resort in Jermuk, and more… he was a very famous architect during Soviet times.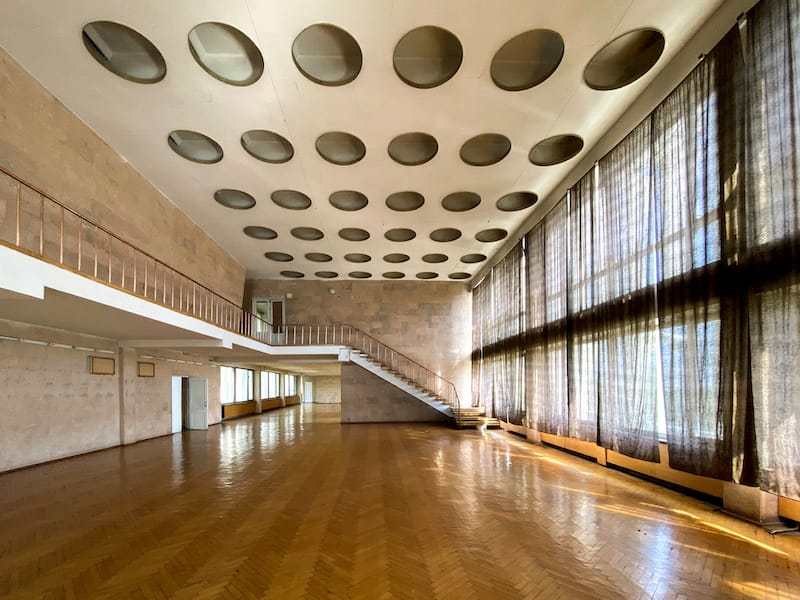 Mikayelyan passed away in 1997, sadly, but his legacy lives on through the misunderstood city of Metsamor and his other masterpieces in Armenia (and beyond).
My Trip to Metsamor
We strolled around Armavir city since the place was fairly easy to navigate and our first stop was the Metsamor Cultural House. At the bottom of this post, we detail how to get to Metsamor from Yerevan and how to visit these sites yourself.
Metsamor Cultural House
Nowadays, it is a challenging task to find these examples of Soviet Modernism in Armenia and sometimes even outside of it. When you do find them, they are often no longer in operation and have been left to nature and are merely distant memories of the past.
After entering the Metsamor Cultural House, an older gentleman came up to us with a smile and invited us further inside. It turned out that he was the director of the complex and was named Razmik Geghamyan. It definitely was a nice start to our Metsamor visit!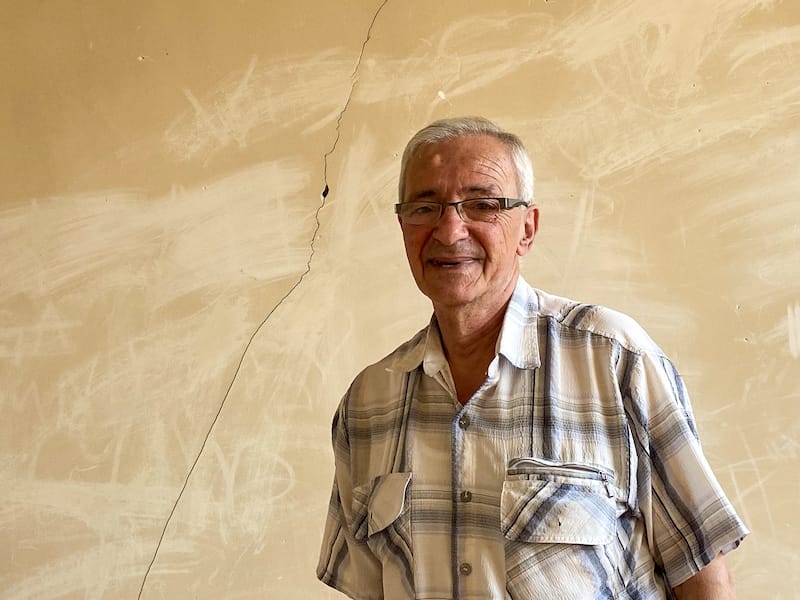 Razmik has been the director of the cultural complex since 1985 when it was first built! And even today, he is putting in maximum efforts trying to preserve the place and permit it to still be used.
The interior of the culture house was alluring and inside, you will find a foyer, staircase, an area to wait during intermissions, a Soviet library, a small garden, and more.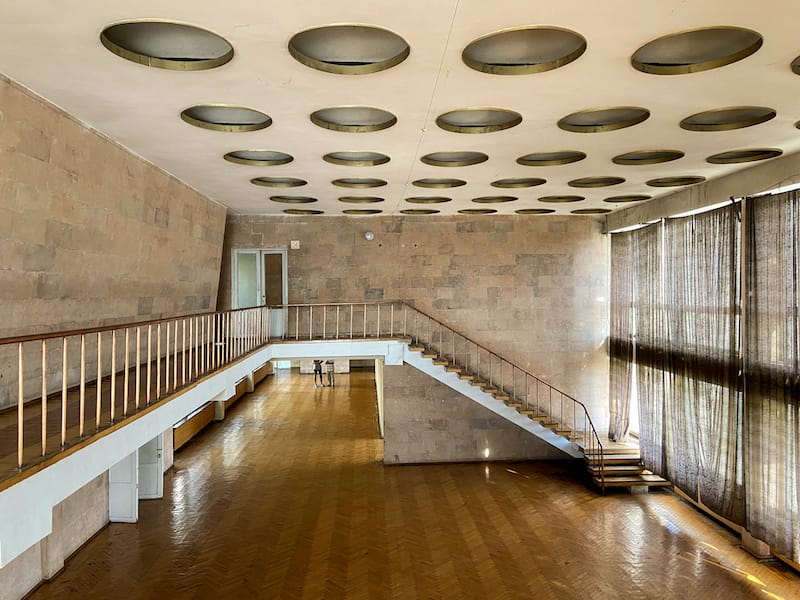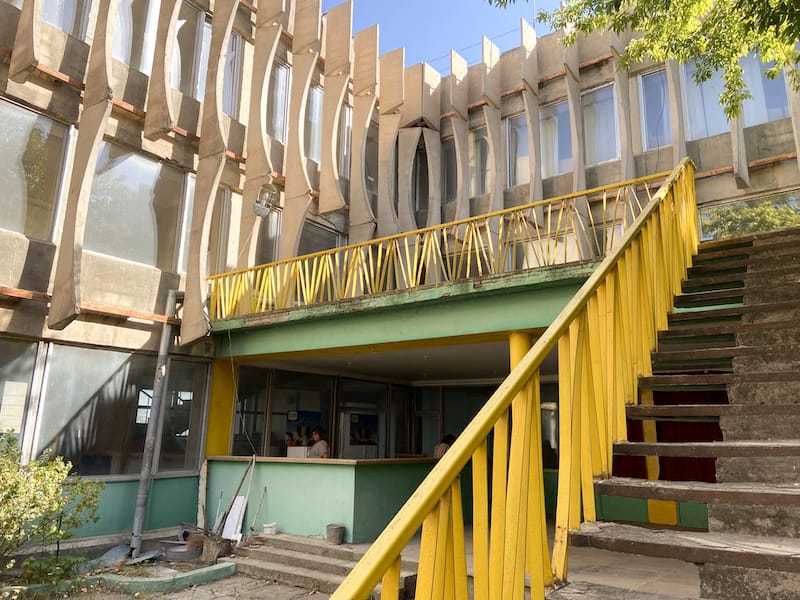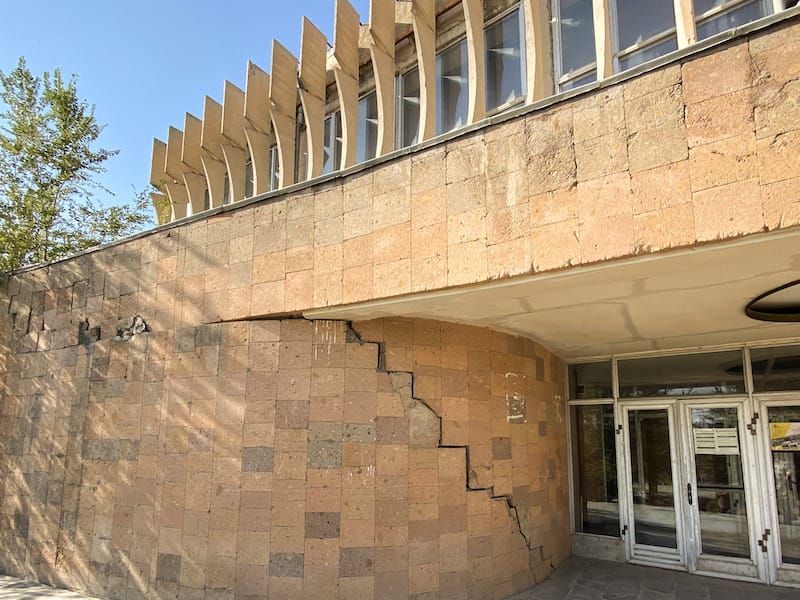 Because Armenian hospitality is ever-present no matter where you travel to, the staff was so friendly and invited us to sit down and chat over coffee, dried fruits, and cakes.
While we were chatting, Razmik informed us that back in the day, this complex had thousands of students and the concert hall had a capacity of over 700.
Artists from all over the Soviet Union fled here to perform or simply enjoy a show or concert., Today, there are merely 100 children that come to the complex because it is in poor condition and many parts of it are abandoned or the heating is not functioning during the winter months.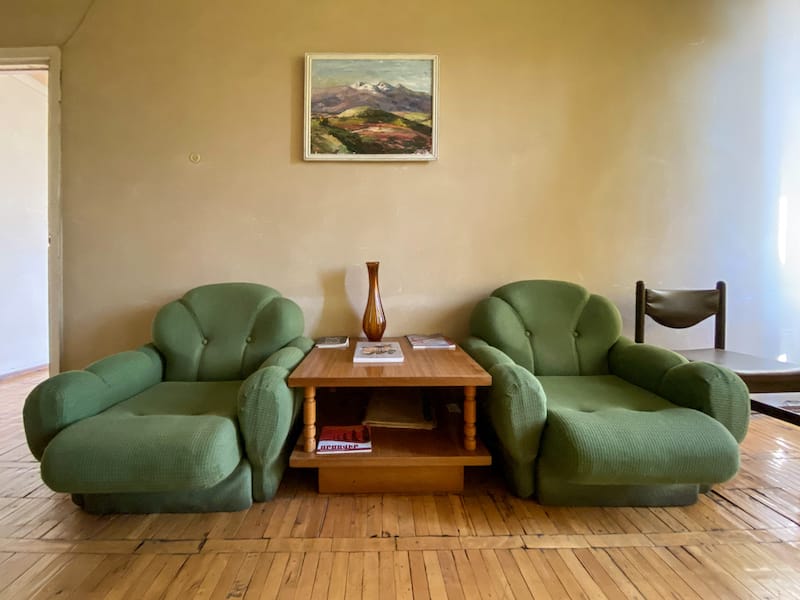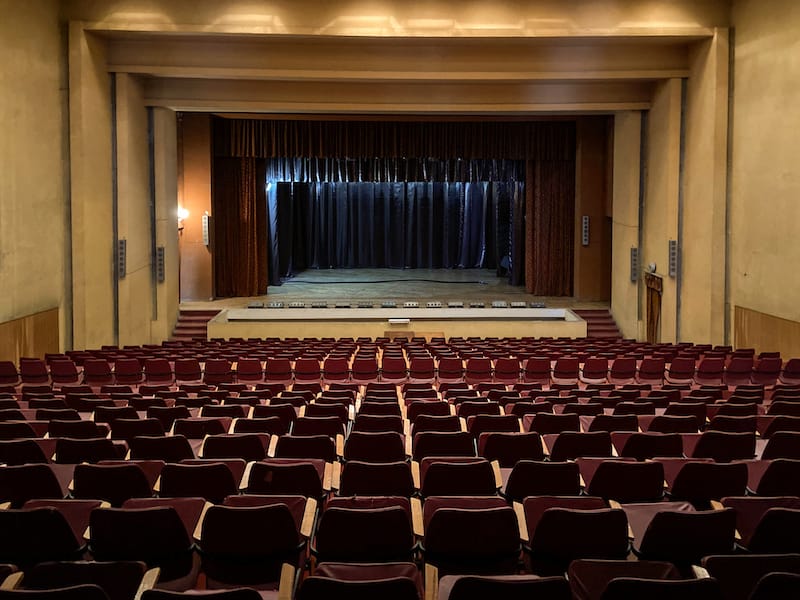 While a lot of the culture house in Metsamor is not in the greatest of condition, the library is actually doing okay. It has over 2500 active readers annually. It is an old library, but it is clean and there are a fair amount of books there.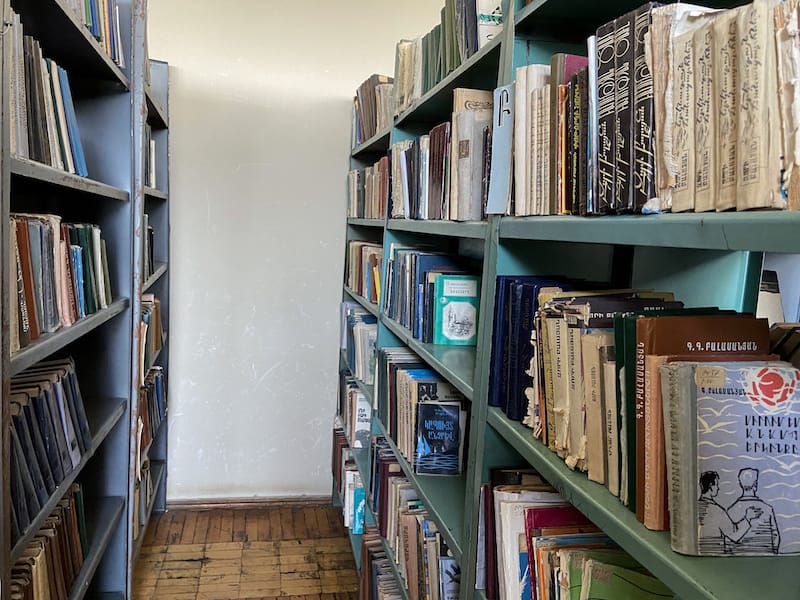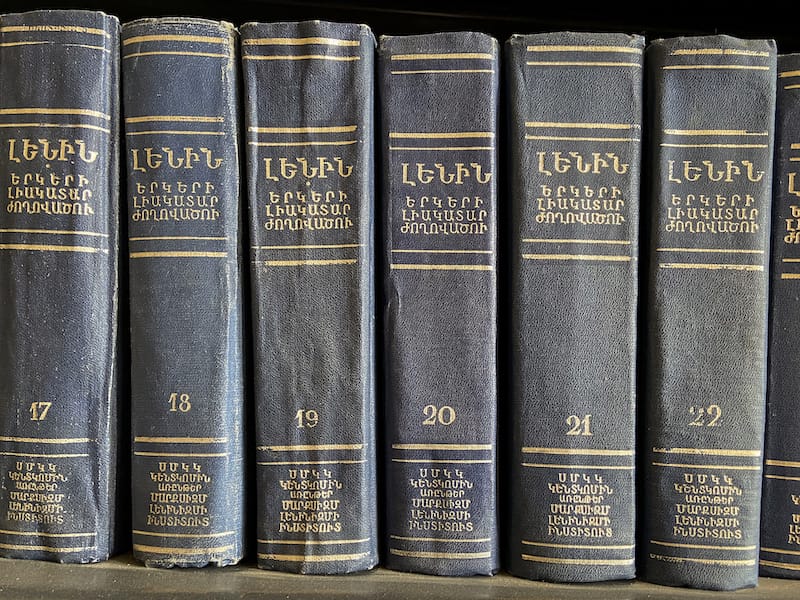 The Metsamor Culture House complex is currently looking for investors to give it a rebirth so it can once again host thousands of visitors from around the world! Razmik said the hope is slim but he really hopes it will happen soon before it is too late.
Metsamor Sports Complex
After hearing the story and history of the culture center, we made our way to the Metsamor Sports Complex, which was conveniently a 5-minute drive away.
The sports complex in Metsamor was also designed by Mikayelyan (and Avetik Mirijanyan) in 1986 and was renowned for hosting world-famous athletes.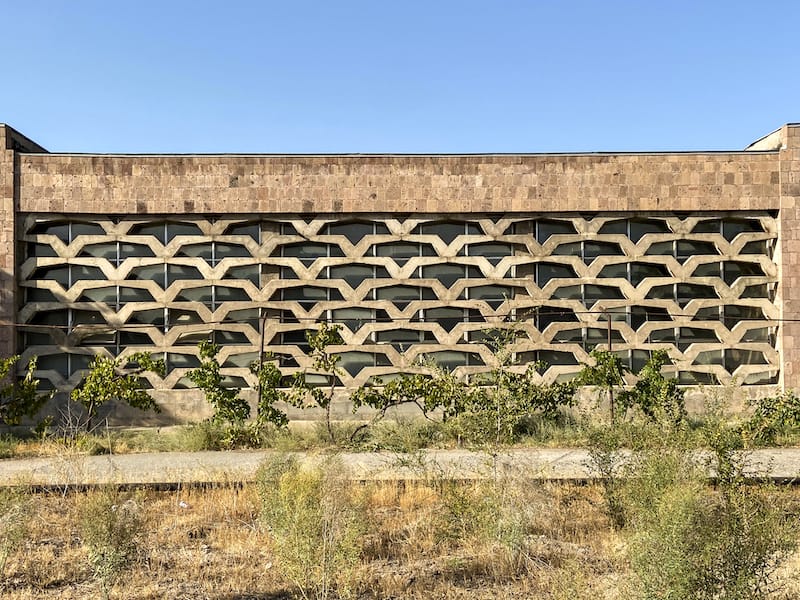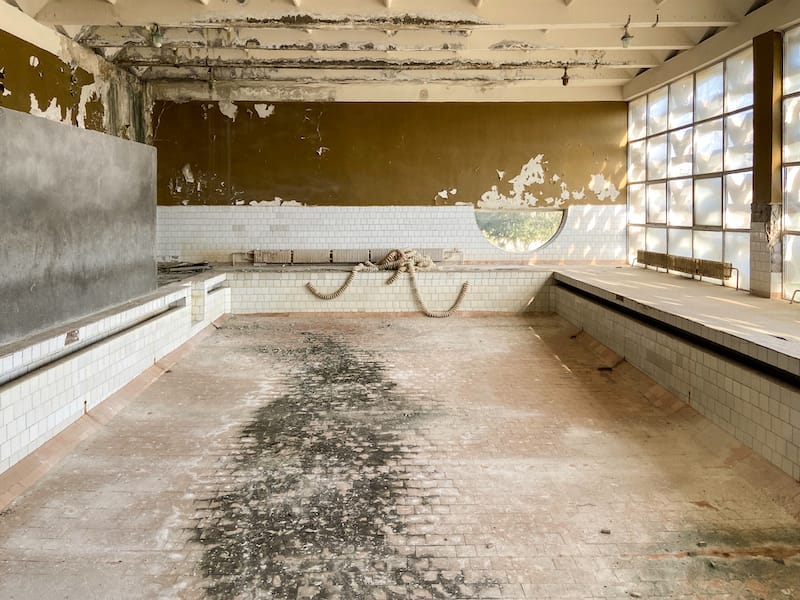 It was built to be the largest sports complex in the region and housed three indoor and outdoor pools, as well as many sports halls. The sports complex is in poor condition but it is still somewhat in use today.
INSIDER TIP: The Metsamor Sports Complex is located near the Nuclear Power Plant and we had security guards ask us why we were visiting and a national security worker came to check our IDs. So bring identification! My friends are not Armenian, which may have been the reason for questioning but we do not know. It took a little time to get permission but we did! Be sure to bring a passport/ID with you!.
Our journey through the Sports Complex started out by admiring the architecture and trying to envision it at its prime before falling into disrepair. This led us throughout the venue where we saw the pool and furthermore to the basketball court.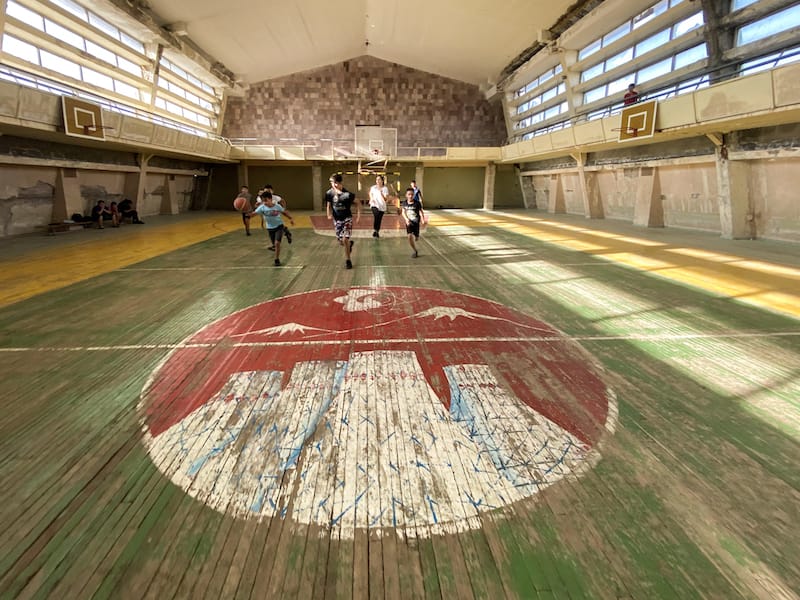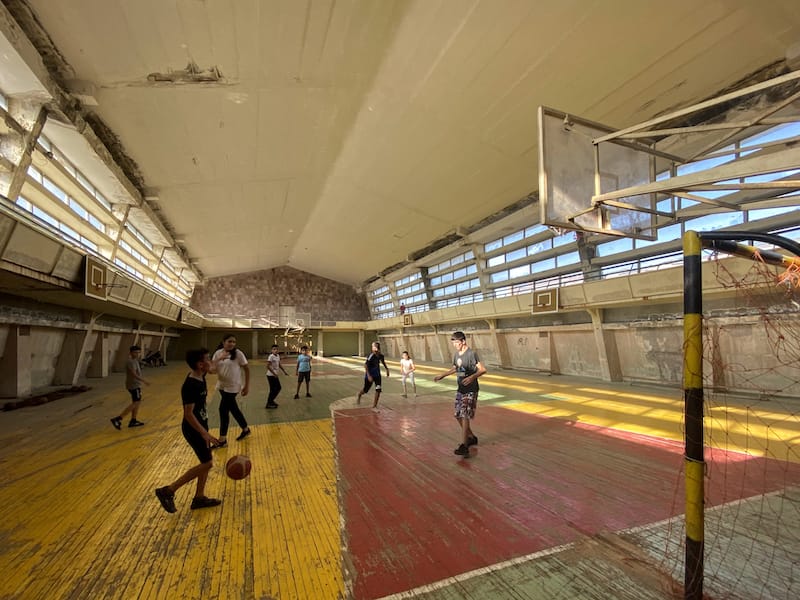 We were heartbroken checking out the basketball court which was actually in use despite its condition. There was a female basketball coach sitting in the corner in an old chair watching the game progress.
From there, we set off to the boxing, wrestling, and kickboxing hall and the situation was no different – coaches training youngsters in deplorable conditions. It was sad, especially as you can only imagine how gorgeous this place was decades ago.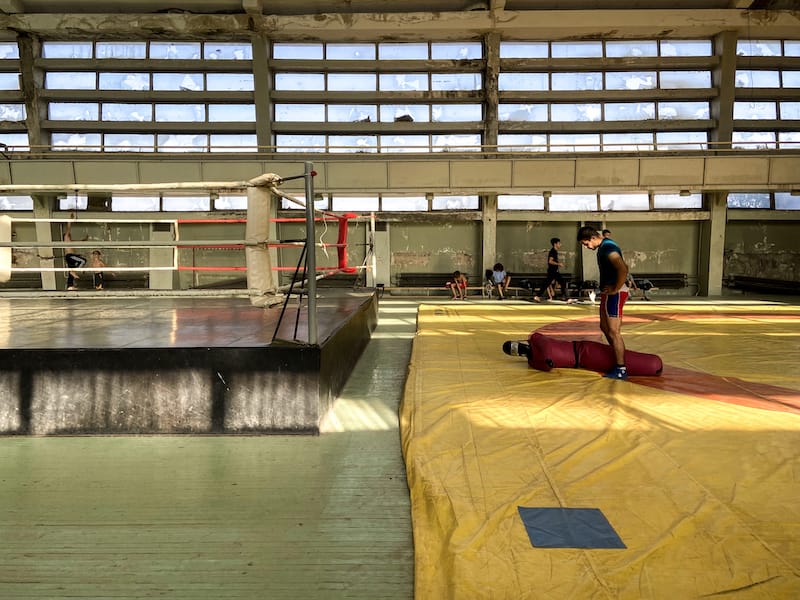 Another place inside the Metsamor Sports Complex that we had the opportunity to visit was a watchpoint that was used only in 1988 and was built for speed kayaking.
The large indoor pool's doors were closed but I was able to check it out through a busted window.
While I may not be an expert on architecture or construction, I sure do have an appreciation for it and a respect for the structures and the architects and builders behind them.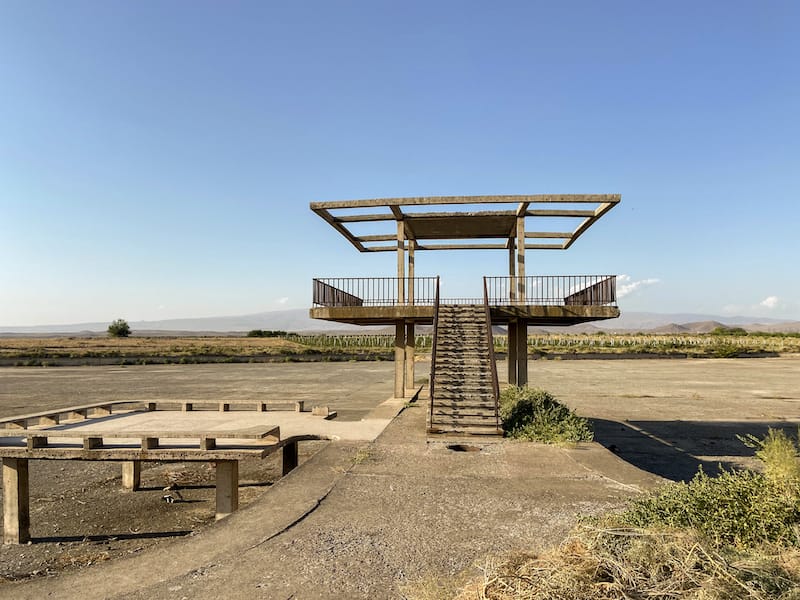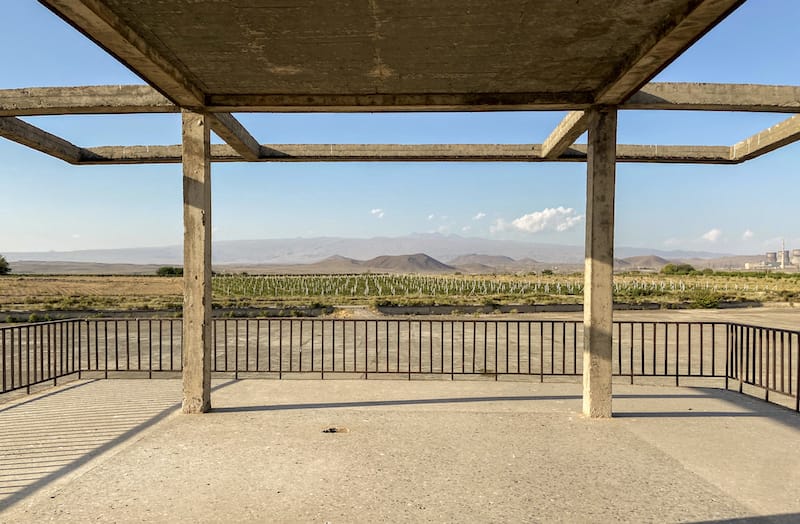 And, it really is gut-wrenching seeing these places in the current state they are in due to lack of funding. I genuinely hope that an investor comes through to help Metsamor out!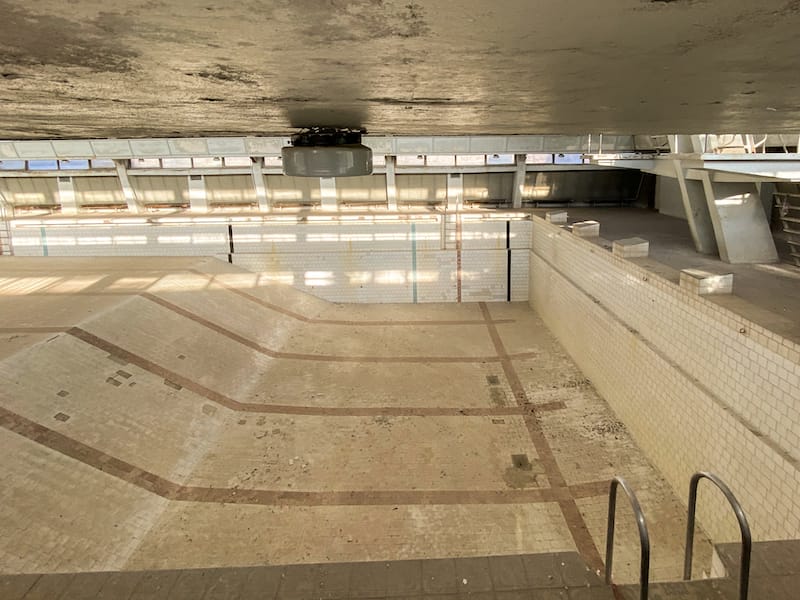 Visit Ancient Metsamor
One of the best things to do in Metsamor has nothing to do with the Soviet creation of the city and its buildings. It actually goes back beyond that. WAY beyond that.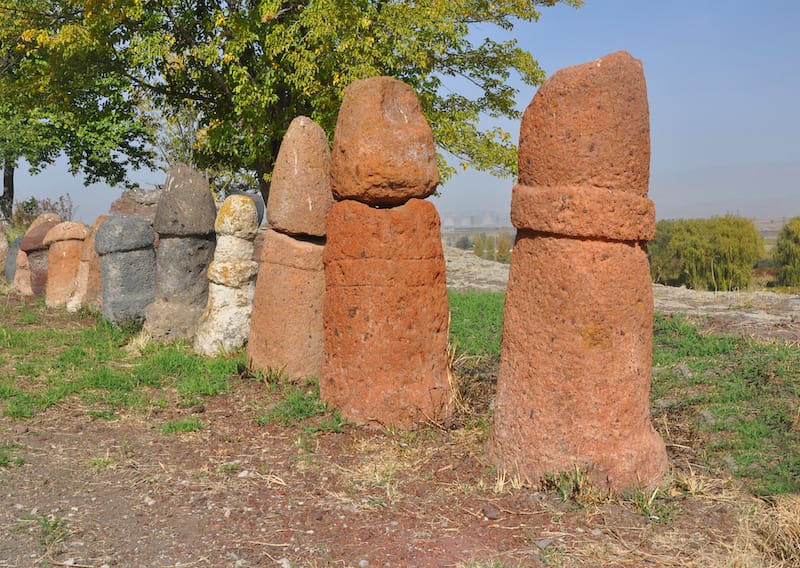 Metsamor is home to the archaeological site of ancient Metsamor. It is located approximately 4km southeast of the town (close to Taronik village) and is called the Museum of History and Archeology at Metsamor Site. It opened in 1968.
This site dates back to the 5th millennium BC and stayed populated until around the 18th-century. It was excavated in 1965 and you can see the neolithic stone circles there that date back to around 5000 BC.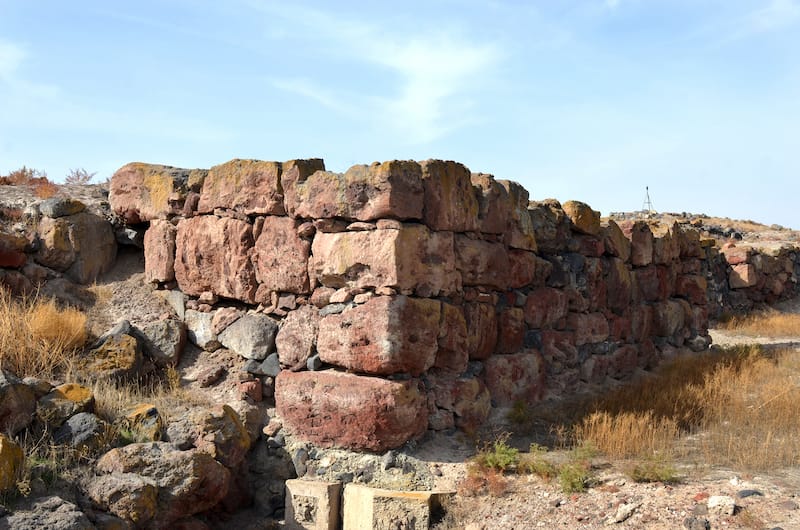 You will find over 22,000 items at the museum, most of which were found or excavated at the very site.
How to Get to Metsamor from Yerevan
Metsamor is fairly easy to reach from Yerevan. You will need to take the M5 (the road from Yerevan to Etchmiadzin) directly there and it is situated near the border town of Bagaran.
You can take a minibus there from nearby villages, as well as Yerevan. Alternatively, you can take a taxi from Yerevan to Metsamor for around 4000 AMD one way.
Where to Stay in Metsamor
There is an old, Soviet-style hotel in between the two complexes I discussed above that is still in operation yet is known to be very outdated. I didn't have a chance to check it out on this trip but I will next time!
However, we recommend staying in Etchmiadzin for your trip if you're looking to be out of Yerevan. Here are some of the top-recommended places in Etchmiadzin:
Have you ever been to Metsamor? Let us know your thoughts and experience in the comments. Thanks!
More Armavir Travel Guides