Vayots Dzor is probably the most otherworldly and diverse region in Armenia and it is the cradle of wine as the oldest winery has been found in Areni village inside of Areni-1 Cave.
The wine produced in Areni is one of the best in Armenia and in the entire Caucasus. Areni is known for being the home to the famous dark-skinned Areni Noir grape.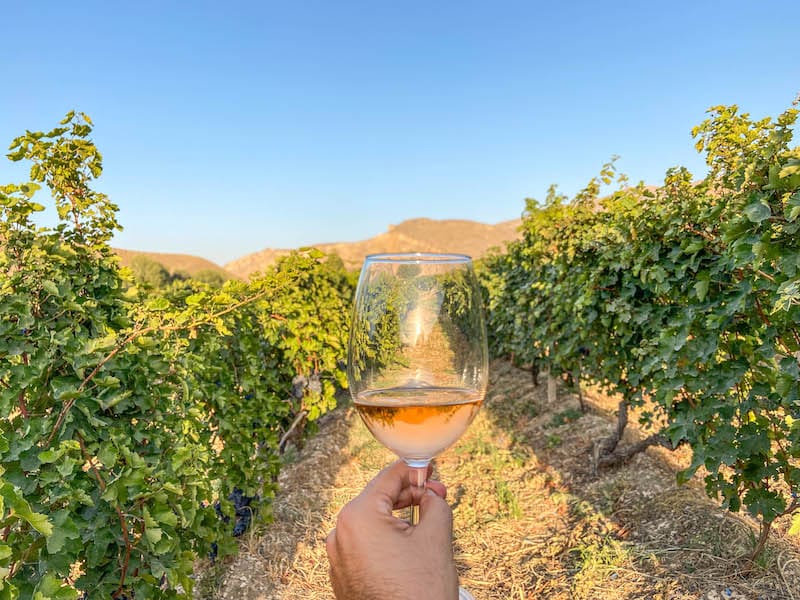 Whenever I'm passing Areni to get to Tatev Monastery or reach Goris, for example, I always think to visit one of those amazing small wineries near the village because all the stories that I've heard about them made me excited (and craving a glass of their local wine)!
I finally had the chance to visit the small, family-owned winery Momik Wines in Areni village last weekend and it blew my mind. Located just a few steps away from the mountains, this is a recap of my experience at an event there, including the winery's history and how you can book an experience yourself.
Momik Wines History
The vineyard called Momik Wines has been with Nver Ghazaryan's family for more than 40 years. It specializes in growing the endemic Areni grapes that the region is known for which, in turn, produces some exceptionally high-quality Armenian wine.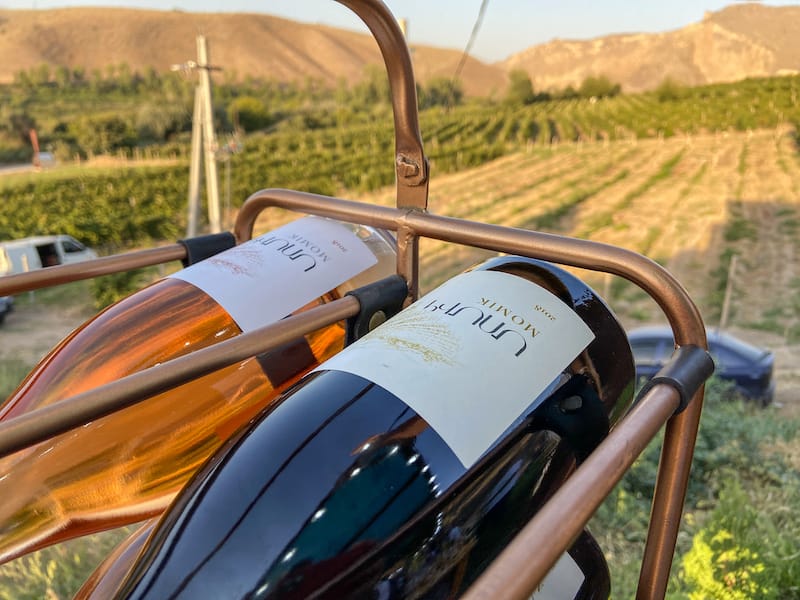 Before Momik released their wines publicly under the current branding in 2018, they excelled several years prior and even won 2011's 'Best Homemade Wine' award at the Areni Wine Festival!
But, Nver and his wife Narine knew their brand and wines would be better off shared with larger audiences and they really wanted to be part of putting Armenia back on an international wine map, and they are absolutely succeeding in doing just that.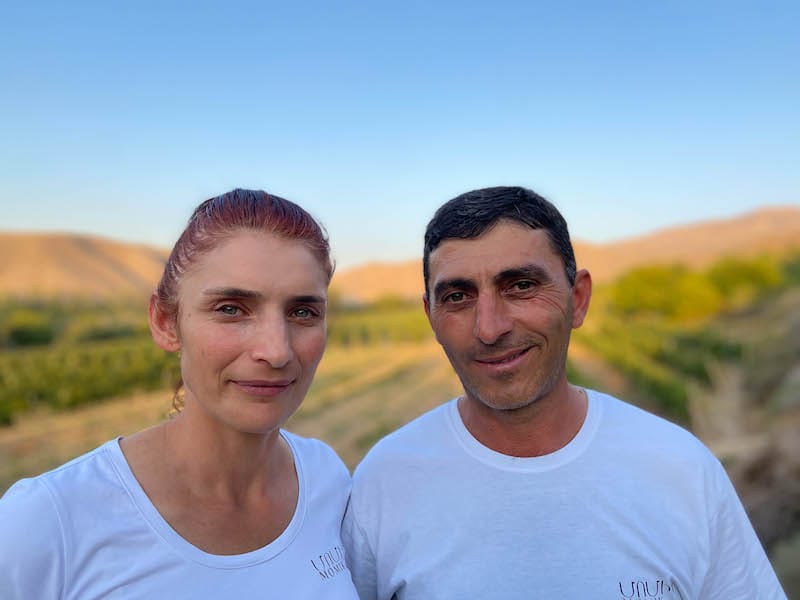 Momik was part of OneArmenia's Farm-to-Bottle Program, a program that empowered grape farmers to use financing to create their own wines as opposed to selling their grapes to larger wineries.
The location of Momik Wines and its vineyards is what helps create a special taste – the soil is rich with limestone and calcium and that allows them to exclude artificial fertilizers which helps enhance the sweetness and quality of the wine.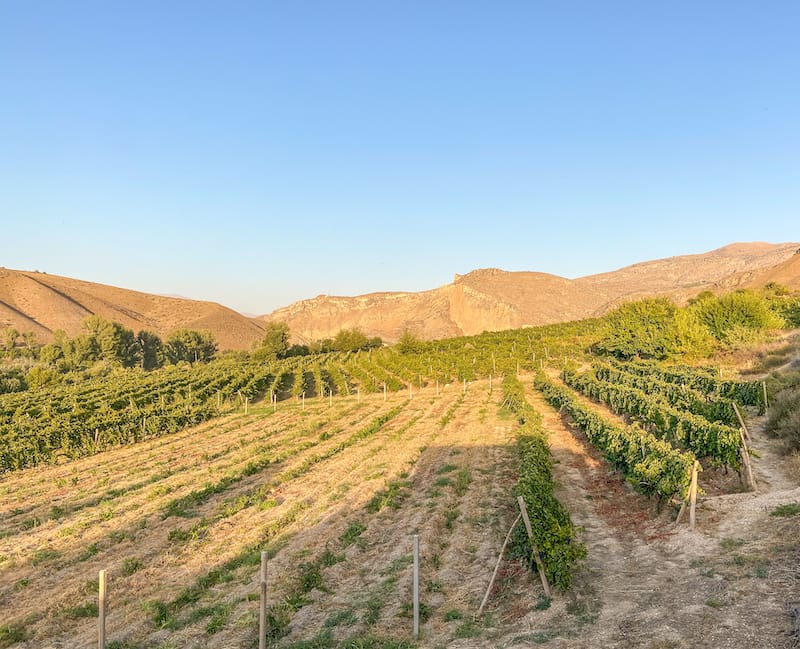 Their wine is either aged in traditional clay vessels, called Karases, or inside of wooden barrels.
The name of the Momik Wines originated from the famous Armenian architect and sculptor, Momik, who constructed the well-known and gorgeous Noravank Monastery in the 14th-century. The church is located near Areni village and is also visible from Arpa Protected Landscape.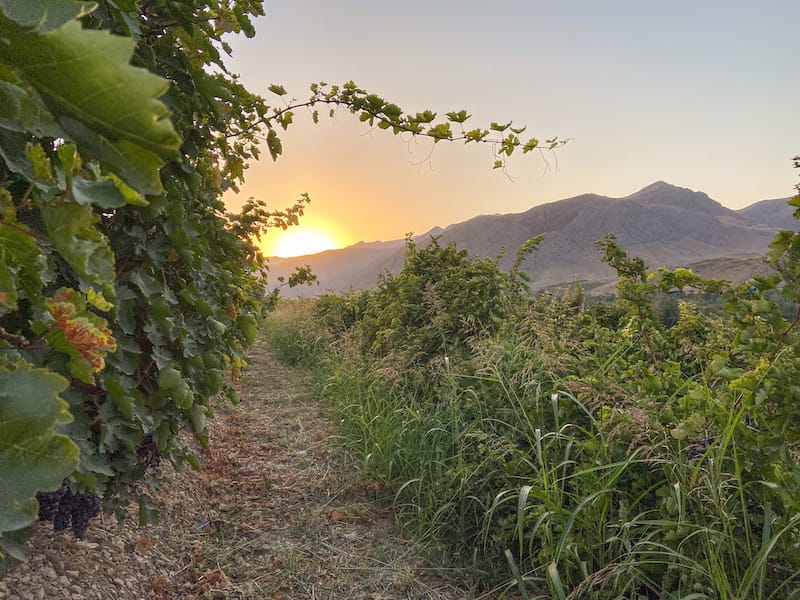 Wine Tasting Experience at the Momik WineCube
The humble, yet modern Momik WineCube is situated directly above their vineyards and I was absolutely stoked to try one of Armenia's most renowned wines (and former 'homemade' wine winner)!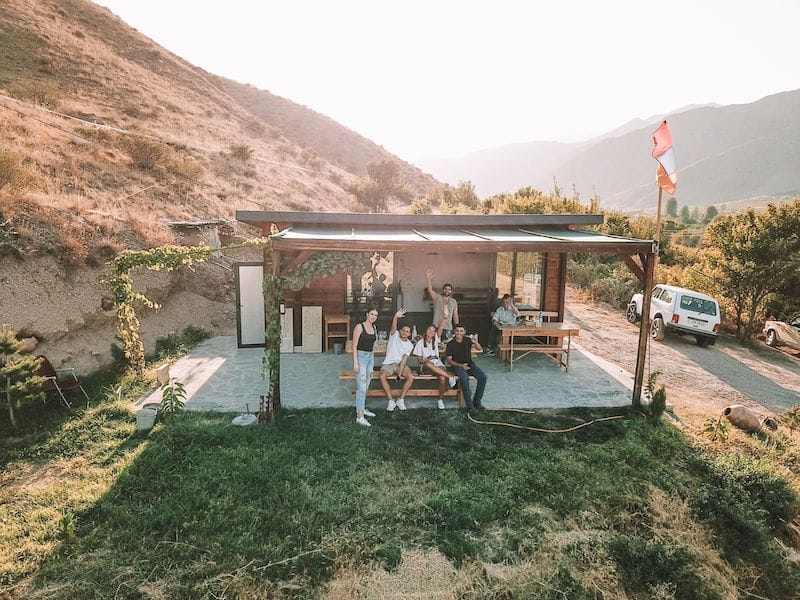 I, personally, love dry red wine but I did hear that they had a delicious rose so I decided to test it out and it was, indeed, a great wine. I also tried my fair share of the others when there.
The setting was so idyllic for drinking any type of wine whether it be dry, white, rose, or Areni or Voskevaz grapes.  When dusk settled on the vineyard, it was truly a magical experience.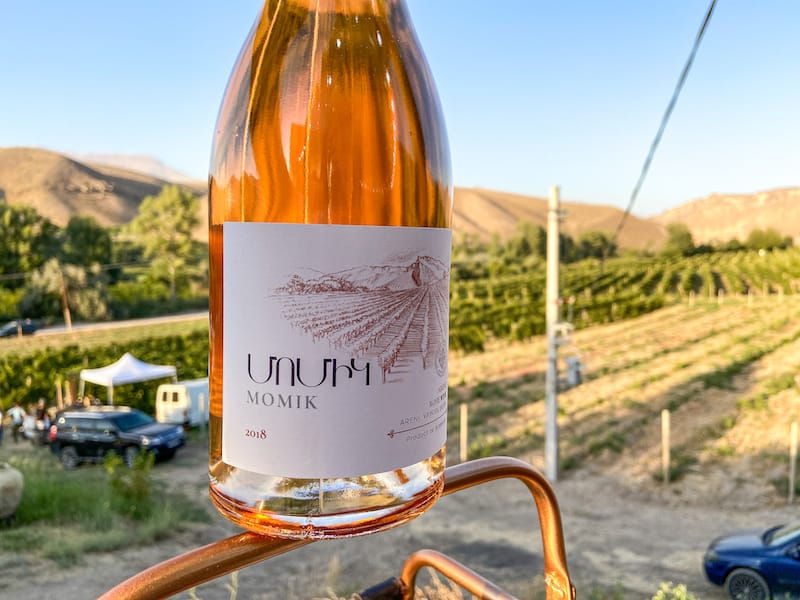 Nver took us around to show us the story of the vineyard as well as to escort us through them to show us the harvest.
If you visit with your family (or even alone), Narine can also show you her artistry. She is a stone carving artist and she specializes in working with limestone. She can give you a demonstration of her craft and show you how to make ornaments that often adorn khachkars and Armenian churches.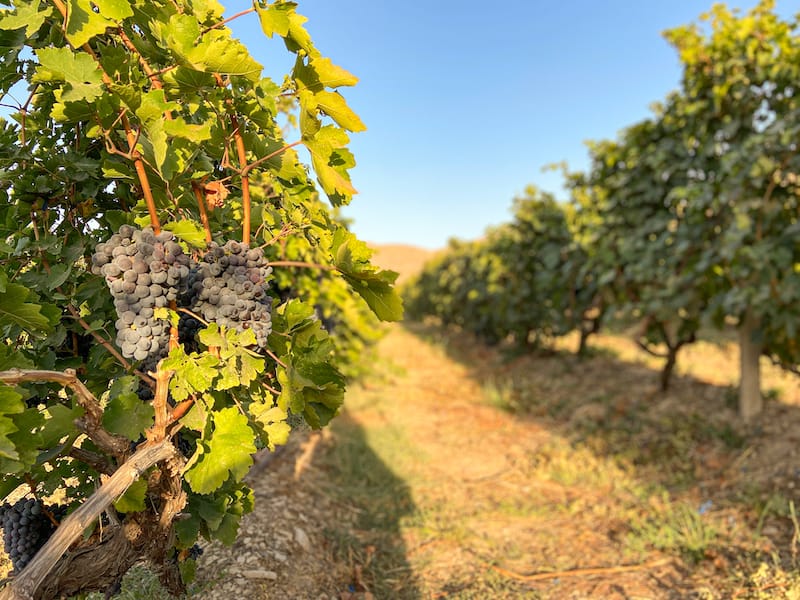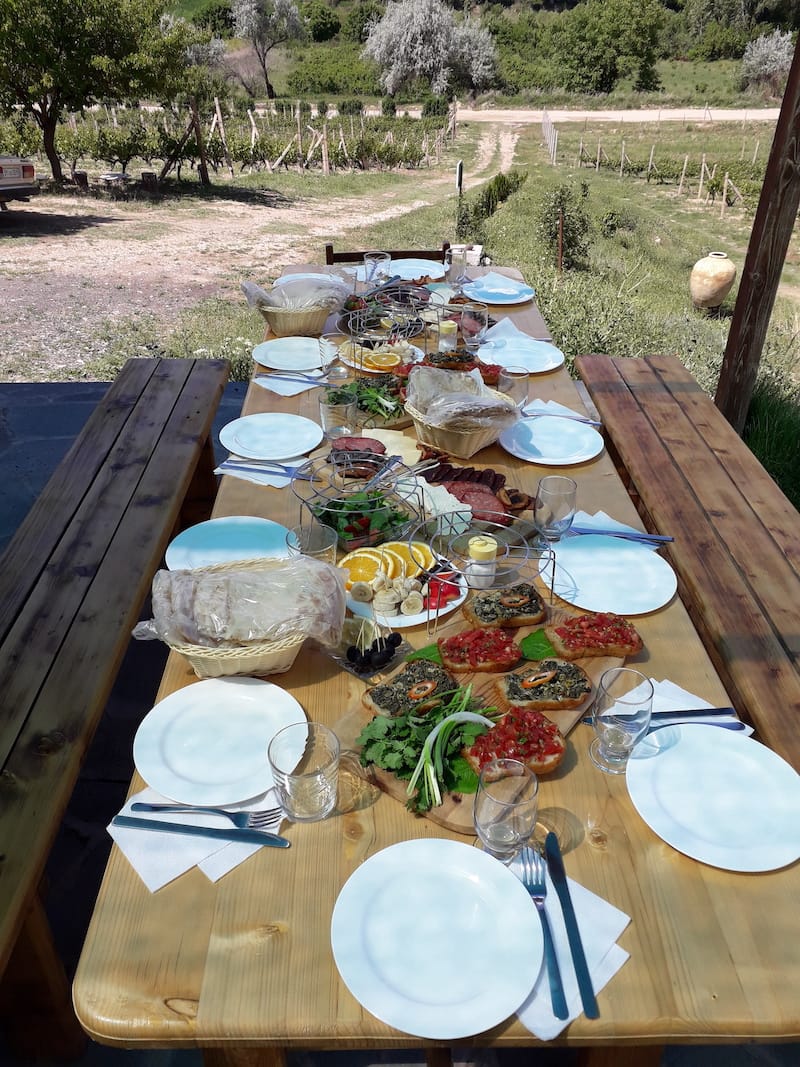 Experience Booking Details
You can book your own experience and wine tasting at Momik Wines! The wine tasting experience is available from Tuesday to Sunday, from 11 AM to 6 PM. Make sure you make the reservation 24 hours before your visit.
Seasons to visit: From March to November
Duration: 1-2 hours
Language: English (request in advance), Russian, Armenia 
Maximum group size: 20 people
Free parking
Booking an Event at Momik Wines
Momik Wines is also great for small and medium events and Nver and Narine will ensure that you and your guests have an amazing time. I attended an event there myself with OneArmenia and it was one of the best events I have been to in years.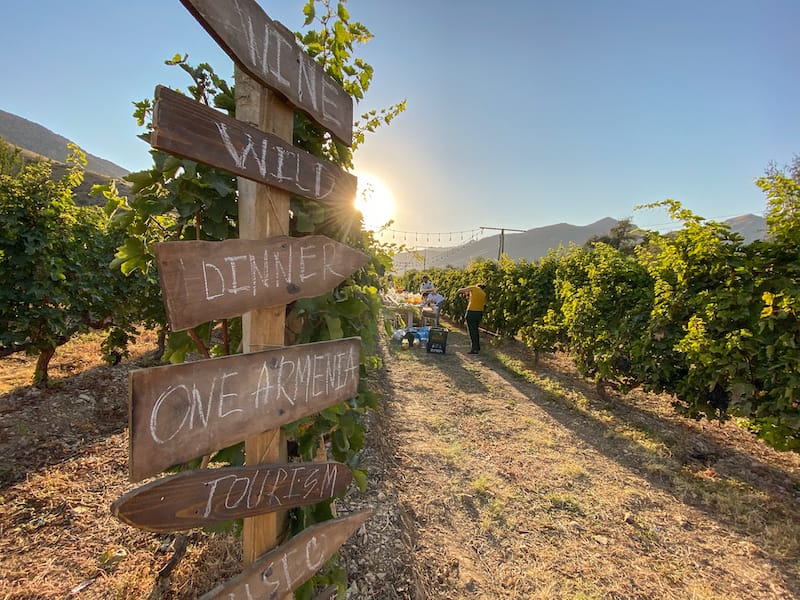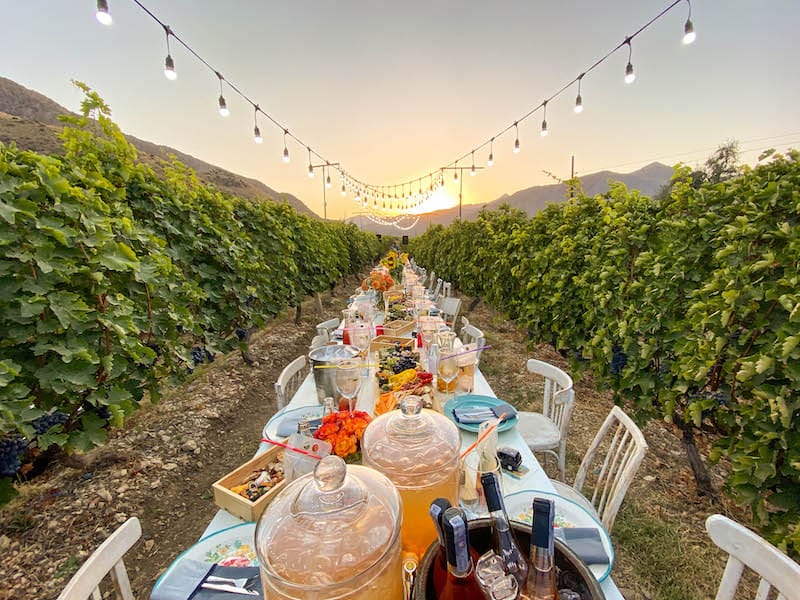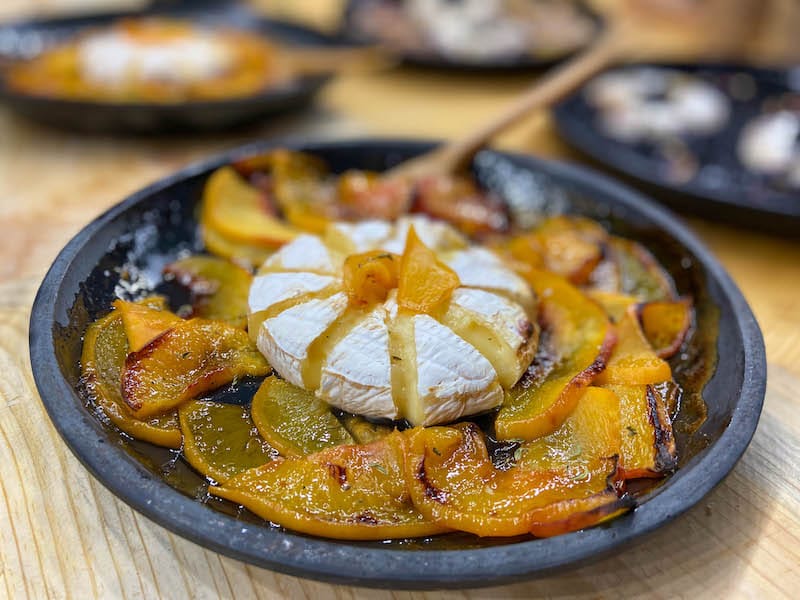 If you want to follow Momik Wines and get in touch with them to organize an experience, an event, or simply to ask a question, feel free to contact them on Facebook!
Have you ever been to Momik Wines or tried any of their award-winning wines? Let us know in the comments! Thanks!
**This article was produced with the support of My Armenia, a program funded by the United States Agency for International Development (USAID) and implemented by the Smithsonian Institution. The contents are the sole responsibility of the authors and do not necessarily reflect the views of USAID, the Smithsonian Institution, or the United States Government.