There is no doubt that there are many amazing places to visit in Vayots Dzor, which is known for being the home of Armenia wine and the oldest winery in the world discovered in Areni-1 Cave.
However, along with the ancient history of the region, you will also find many incredible experiences that highlight the nature and rich wildlife of the region.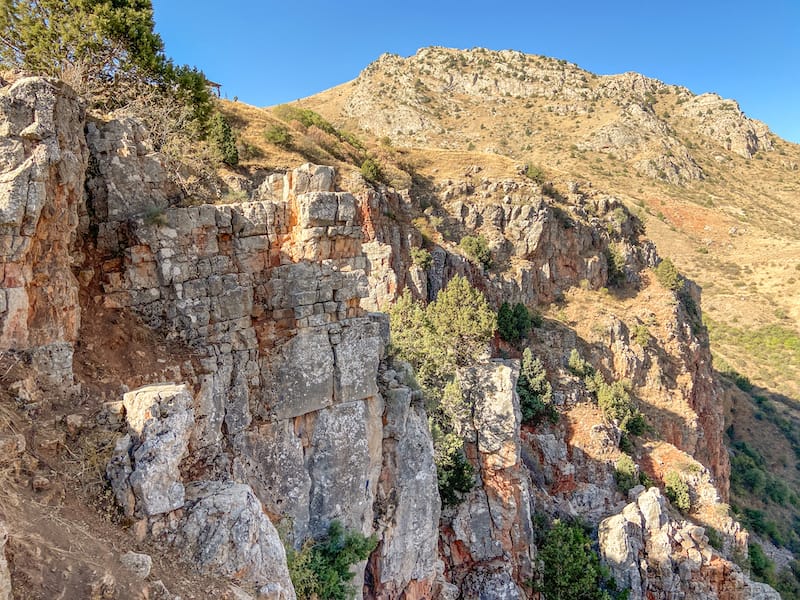 This article will talk about my adventure to Vayots Dzor's mountains with "Arpa" Protected Landscape to observe majestic Bezoar goats and rare birds in their natural habitat.
If you have any questions or have experienced the area yourself, please let us know in the comments!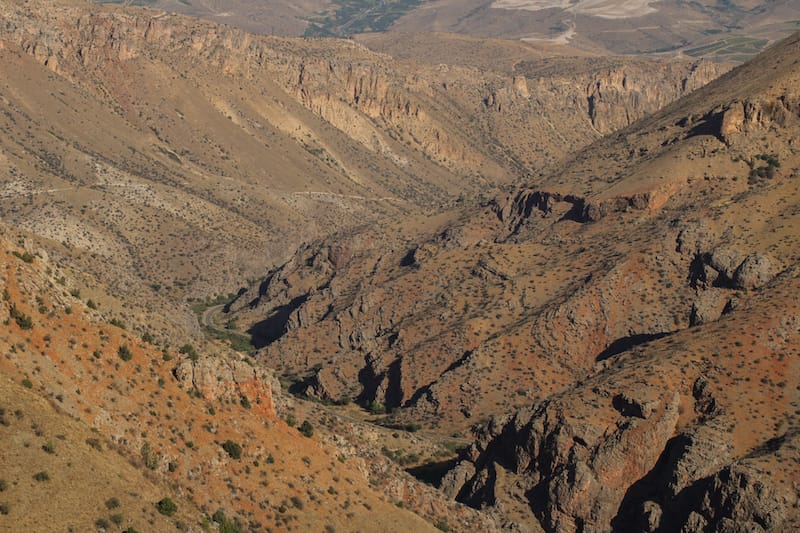 Who is Arpa Protected Landscape
"Arpa" Protected Landscape is an amazing organization that is part of the "Arpa" Environmental Foundation, created as a collaboration of three targeted communities: Khachik, Areni, and Gnishik/Mozrov.
The aim is to develop the tourism sector in the respective communities and this initiative began in 2011. You can find their office in the town of Yeghegnadzor (located about 120 kilometers away from Yerevan).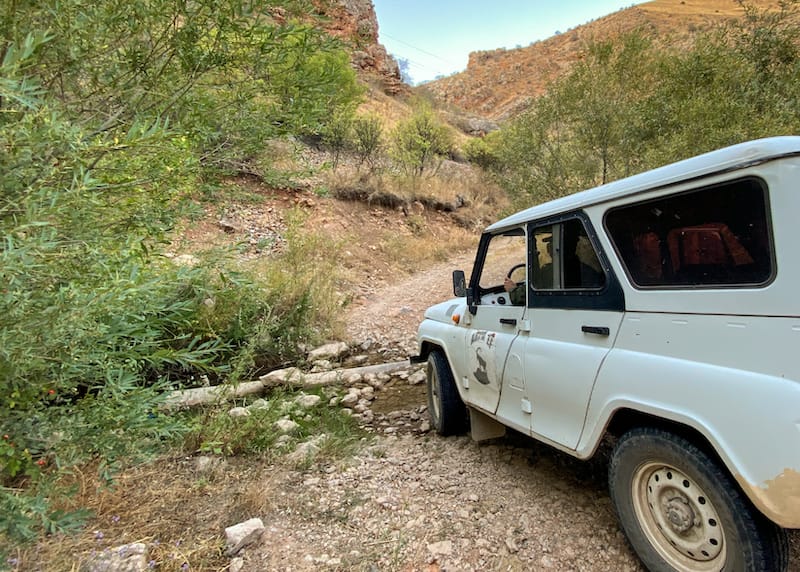 Arpa's main mission is to protect the flora and fauna of the area, including the rare (and extremely elusive!) Caucasian leopard, Armenian mouflon, European lynx, brown bears, Bezoar goats, and more.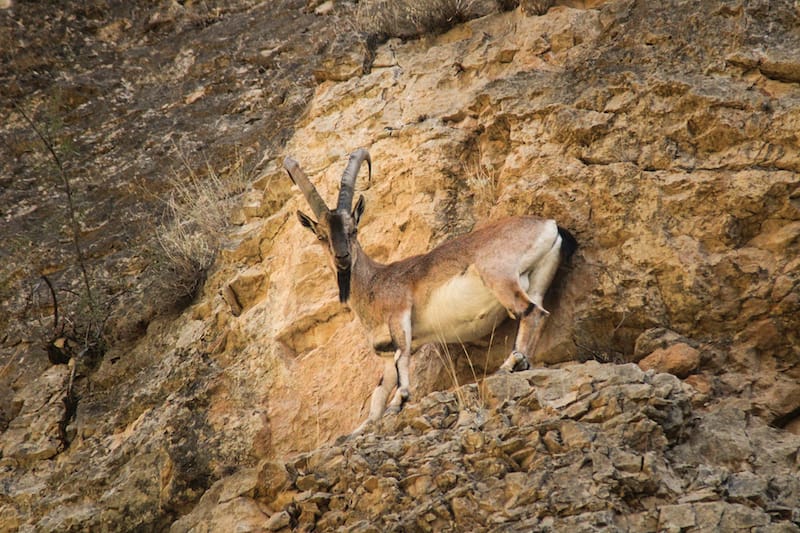 The rangers have done an incredible job with this mission and, as a result, the bezoar goat population has increased over 30%, which also gave way to an increase in other wildlife numbers within the region.
Aside from their protection of the nature and wildlife in and around Gnishik Canyon, they also founded a dry fruit production facility that spans over 6,000 hectares to help support the local villages.
It truly is remarkable what Arpa has been doing for the region and Armenia as a whole.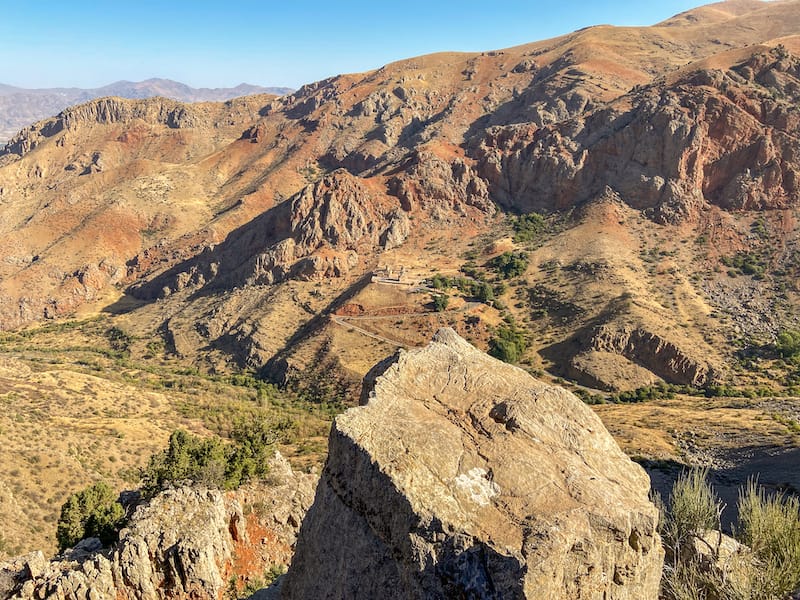 My Tour with Arpa
Arpa Protected Landscape offers off-road tours in order to educate tourists and locals about the area, its inhabitants, and what humans can do to make it a better place. I had the opportunity to go on a tour and it was an out-of-this-world experience!
In order to arrange a tour, you must do so 72 hours in advance. I had arranged a time with them early in the morning. I was picked up from Areni, but you can also be picked up from their office in Yeghegnadzor.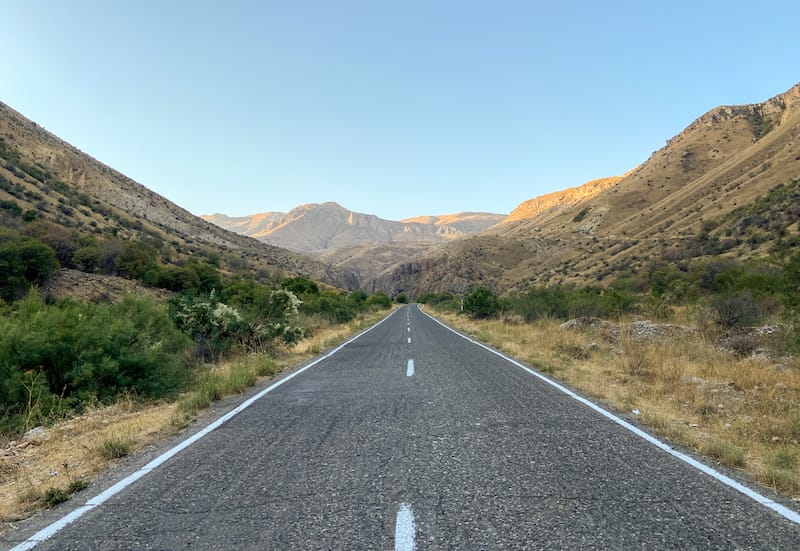 Two knowledgeable rangers named Samvel and Arthur came to take me on this adventure and from the beginning, they assured me that I would never forget this trip. And they definitely meant it!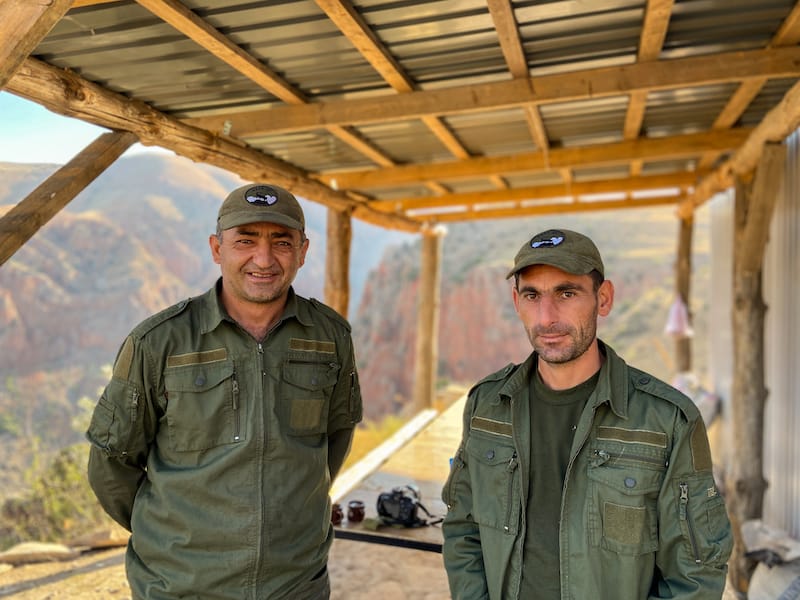 The road trip started from Areni and went up into the mountains that surround Noravank Monastery. The ride was thrilling and offered so much scenery along the way.
Since we set off early, the sun was slowly coming up for the day and you could see the morning golden hour lighting up the mountains and dry and rugged nature.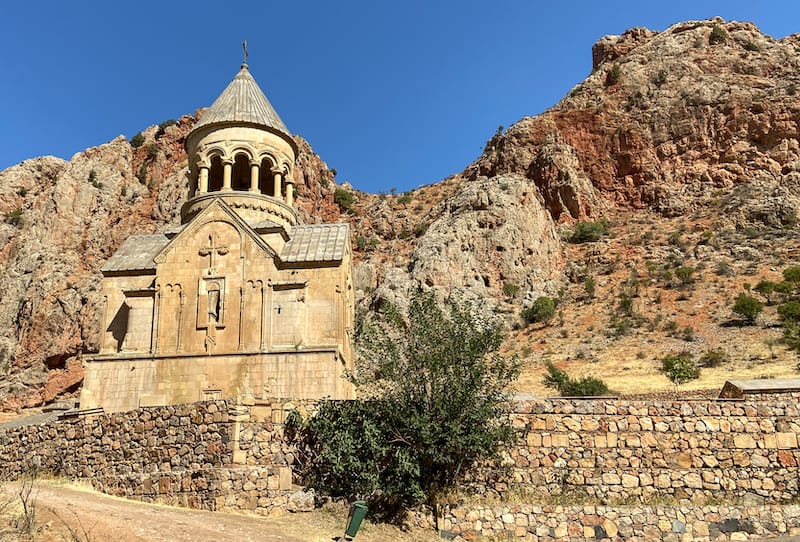 The rangers informed me of the ways they work to protect the wildlife in and around Gnishik Canyon and told me what animals called the place home. During certain hours of the day, you can often see bears and wild goats, and if you are super lucky, even the Caucasian leopard.
The landscapes were red and rigid and it kind of reminded me of the images you see from Utah's Mighty 5 National Parks, especially Zion National Park.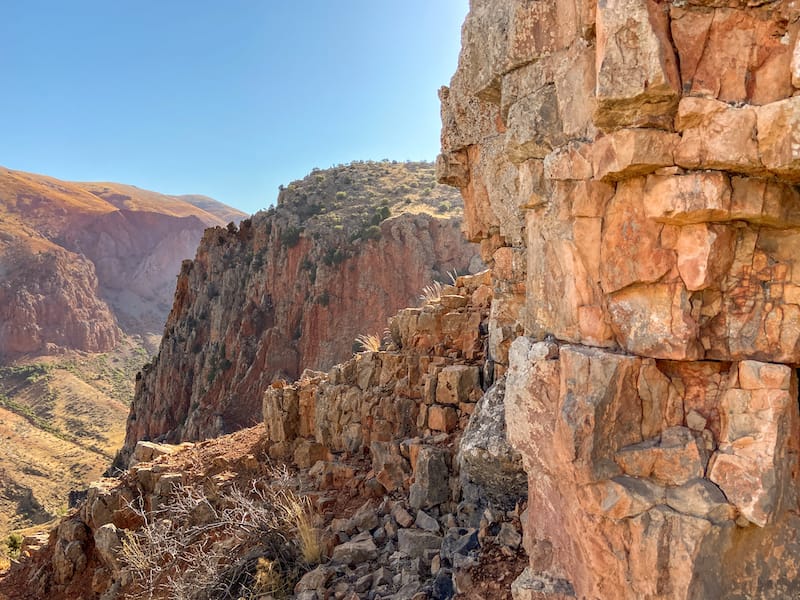 But, then you'd come upon a lot of greenery with colorful bushes and fruit trees, reminiscent of that of Capitol Reef National Park.
We made our way to the first watchpoint, where a single and narrow road took us up the mountains to a place where we could relax and begin observing the landscapes for wildlife.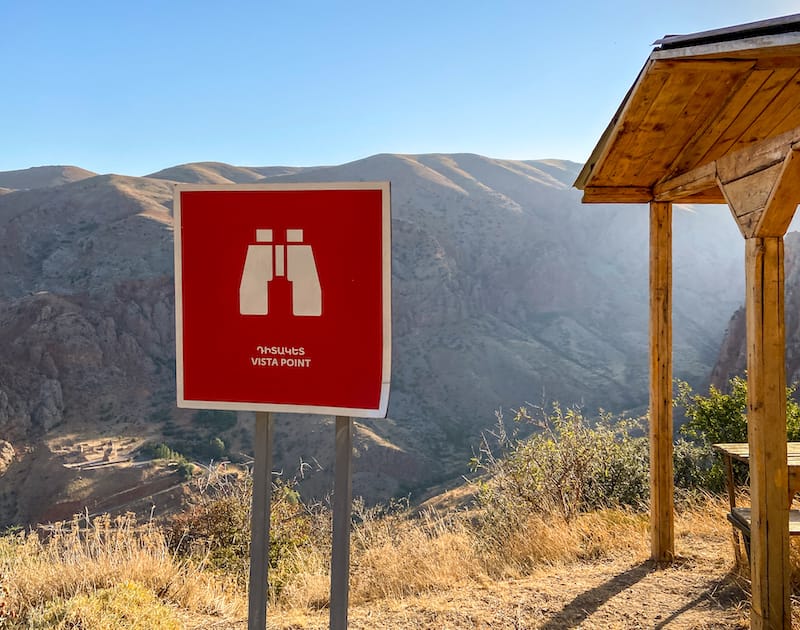 Once You're at the Top
After completing the journey to the top of the rock, you will find yourself overlooking the fire-like scenery with a bird's eye view of Noravank below.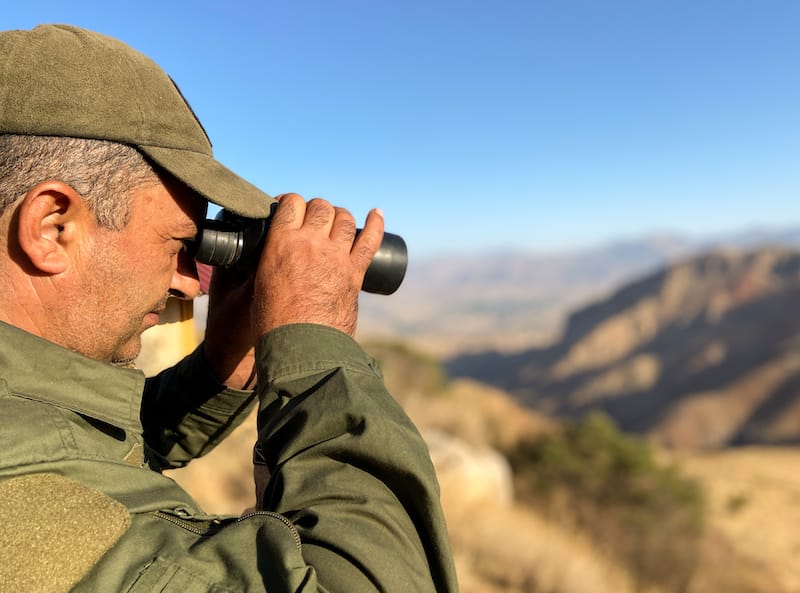 In addition, you may get a chance to see the famous bezoar goats! I had the opportunity to watch them in their natural habitat and it left me speechless seeing how gracefully and freely they moved about, undisturbed by how negative the world around them was becoming.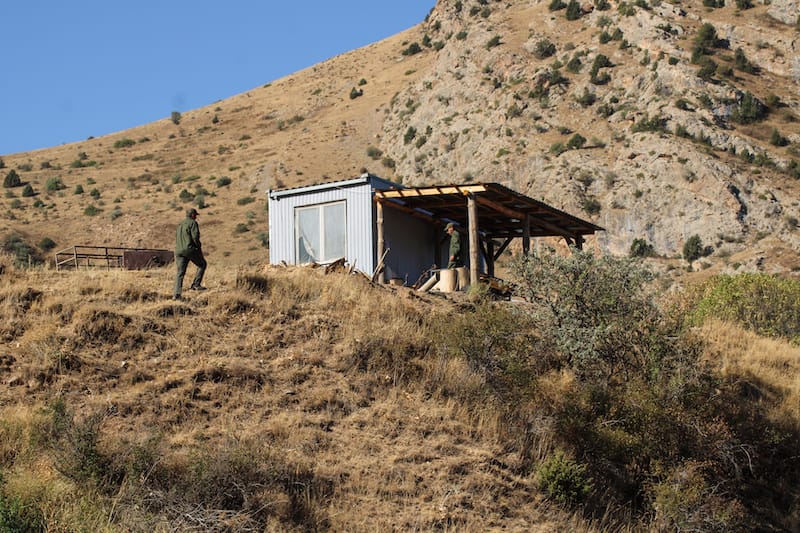 They glided over steep rocks across the rough terrain and we just sat and marveled at them. If you're interested in observing them, be sure to take a zoom lens or binoculars with you.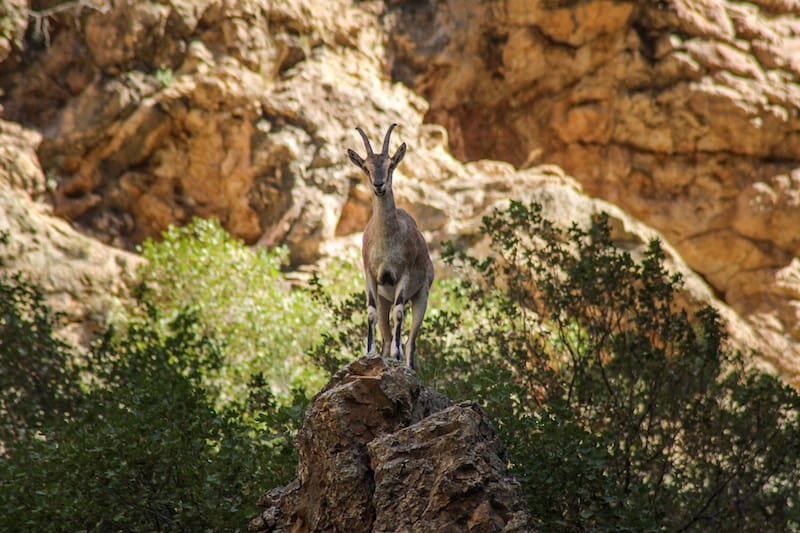 There is also a ranger's watchpoint up there and it has room to stay for two people. The property has a kitchen, electricity (talk about coffee with a view!), and more. In order to stay overnight there, you will need to pre-arrange this with the rangers and organization.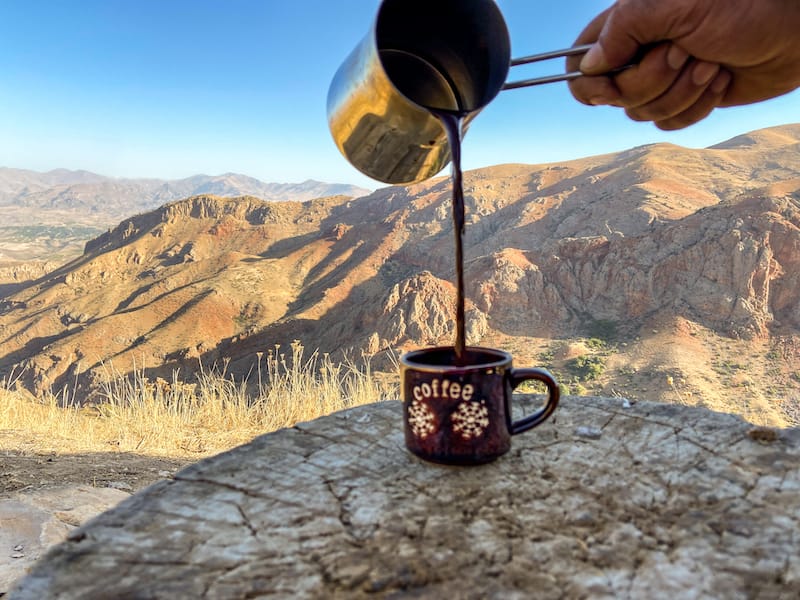 The rangers ensure that the area stays clean and safe for the animals and visitors both as some roads do pass through their territory. You need to ensure you do your part and leave no trace.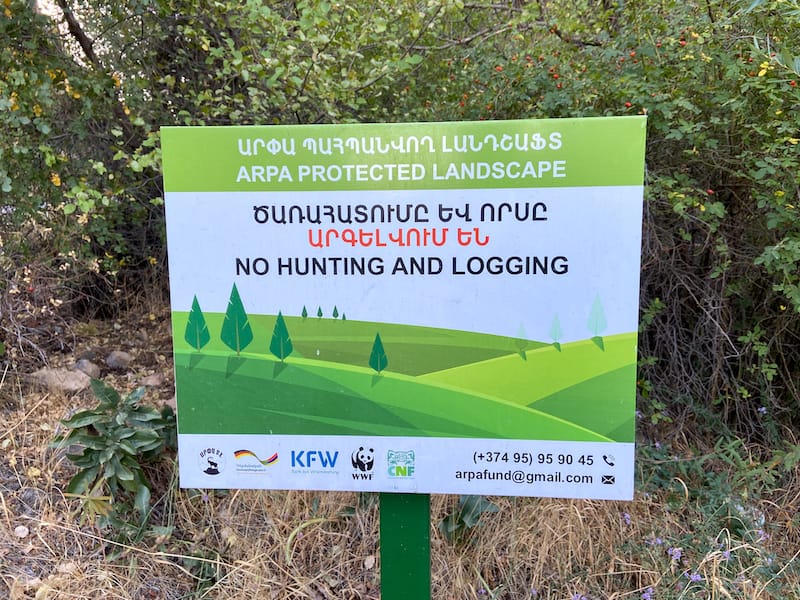 Once we arrived back to Yeghegnadzor from this amazing trip, the director of the organization, Arus Nersisyan, showed me around and explained in more detail what they do, etc. There are also places to stay there!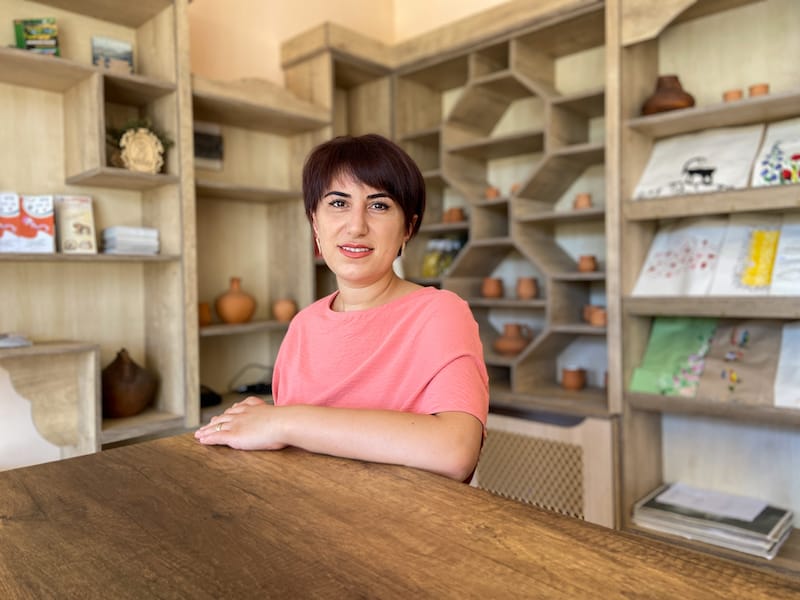 You can book one of these places and use it as your base to explore the region and take part in some of its hikes, etc. You can book this independently from the link below:
>> Book your stay at Arpa Valley Cabins here
Hiking in Arpa Protected Landscape
One of the best things to do in Arpa is to go hiking! Hiking in Vayots Dzor is on the up and it is one of the top destinations in Armenia to head out to the trails.
You will see many signs pertaining to hikes in the area, as well as places to camp, historical monuments (like ancient khachkars), and more.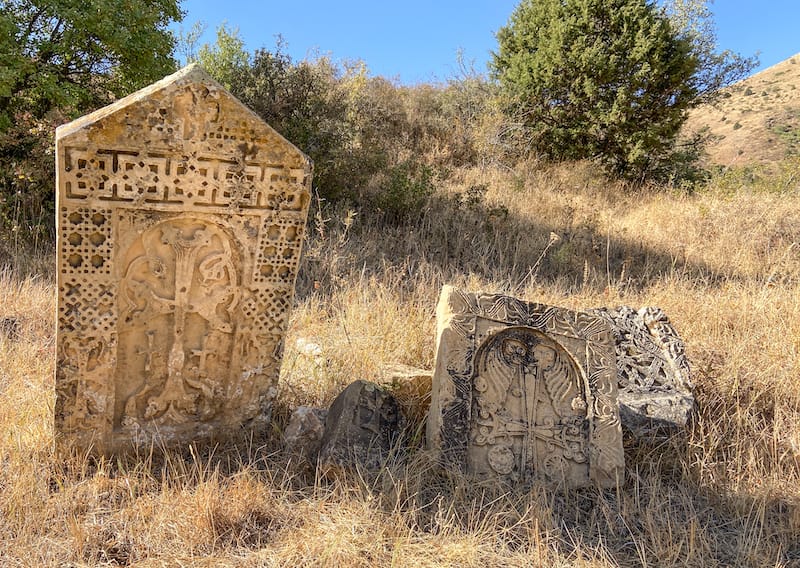 HIKEArmenia has some of the nation's best trails around here and you can read a bit more about each below:
Bezoar Trail
The Bezoar Trail is a 3.1km hike of medium difficulty that takes 2-3 hours to complete. The out-and-back trail was named after one of the trail's most frequented guests, the bezoar goat!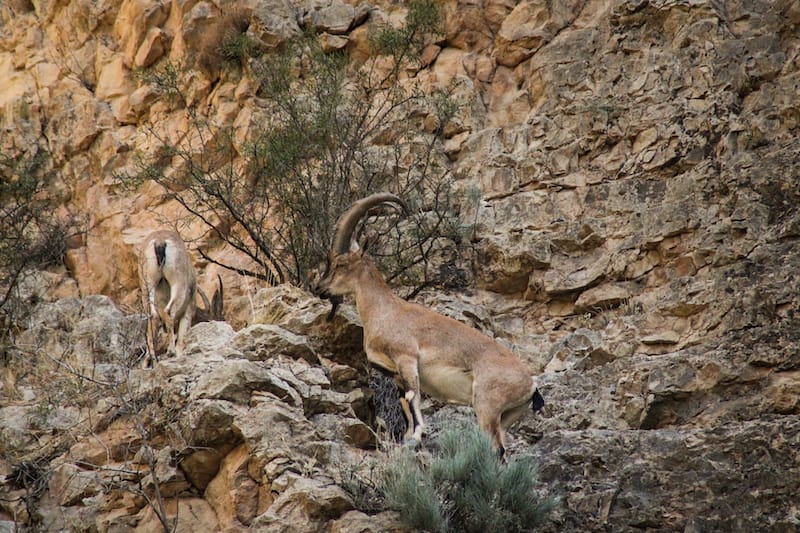 Located within Arpa Protected Landscape, you can check out the Gnishik River Canyon and the Noravank Monastery from above.
>> Read more about the Bezoar Trail here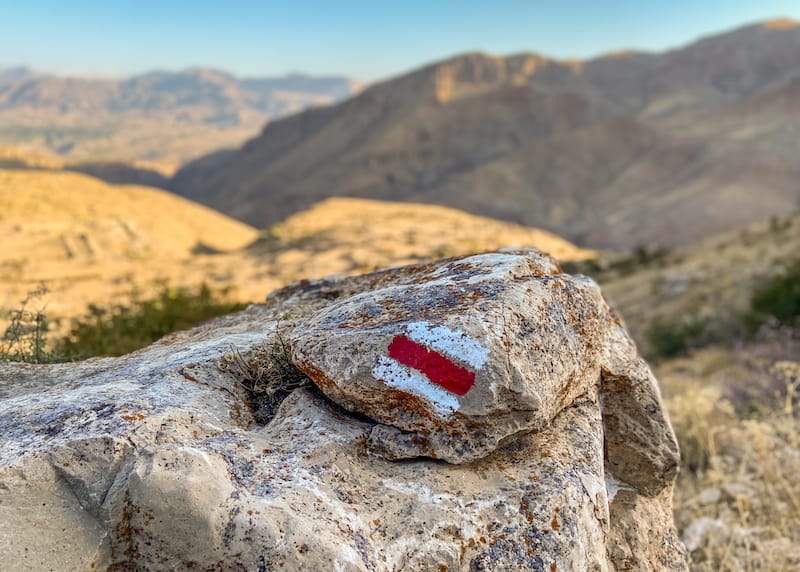 Chukar Trail
The 5.8-kilometer-long Chukar Trail is another one that winds through Arpa Protected Landscape. The Gnishik Canyon is home to over 39 mammals and 190 bird species, and one of them is the small chukar bird.
There is a great chance you will encounter it on this out-and-back trail of medium difficulty! You will get to see Noravank from above and the trailhead starts at the famous monastery.
>> Read more about the Chukar Trail here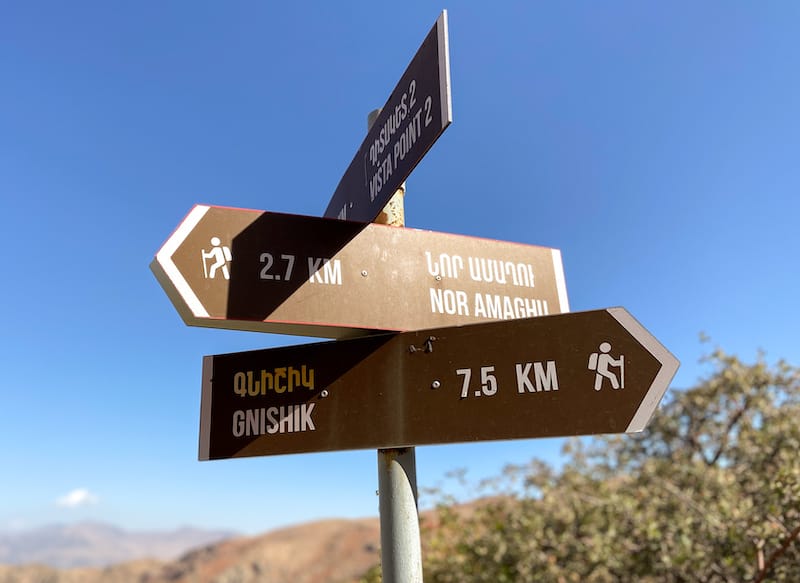 Arpa Protected Landscape Price List
There are tours offered at several different prices, but all are affordable and worthwhile to explore this magical area. You can see the prices below:
Hiking from 2 to 10 people – 10.000 AMD per group ($21)
Birdwatching for one 1 car – 35.000 AMD per car ($72)
Off-road tour for one 1 car – 25.000 AMD per car ($51)
Wildlife watching from 2 to 10 people – 1000 AMD per group ($2)
Accommodation in the cabin from 1 to 8 people – 6000 AMD per person ($12)
As we mentioned above, be sure to book a stay in the area at the Arpa Valley Cabin in order to slow down and explore Arpa Protected Landscape properly!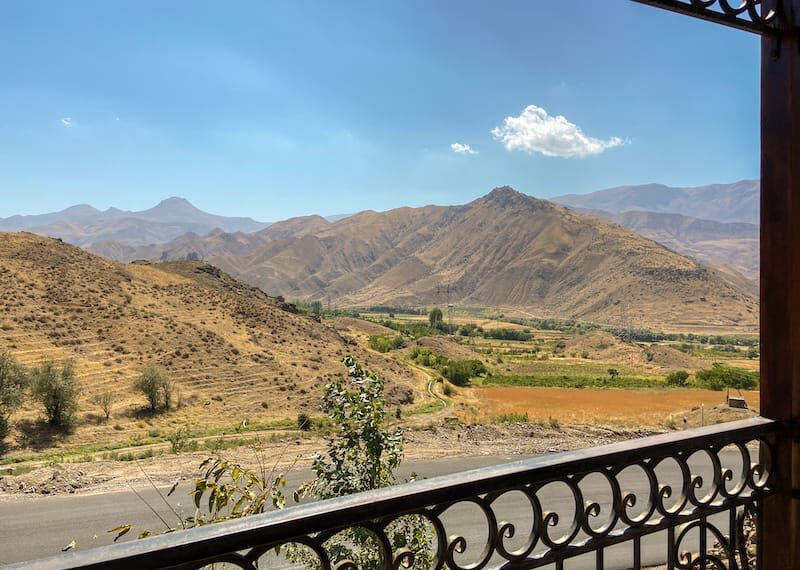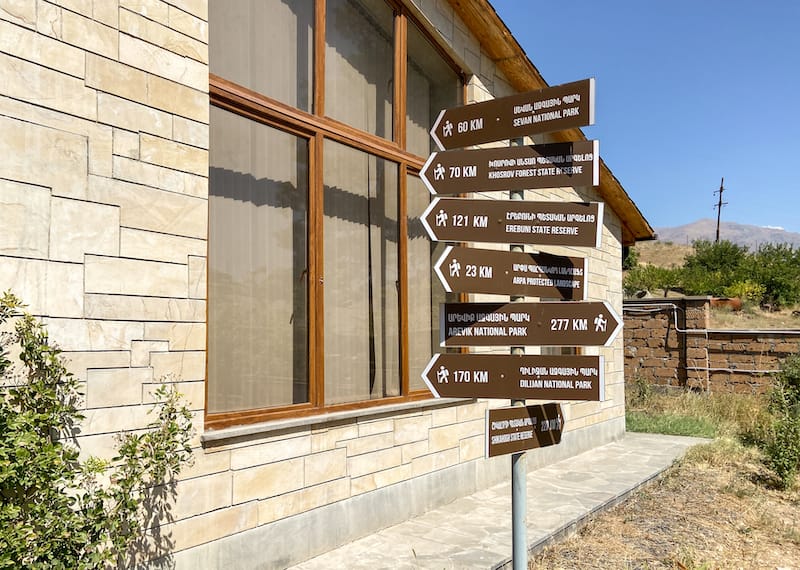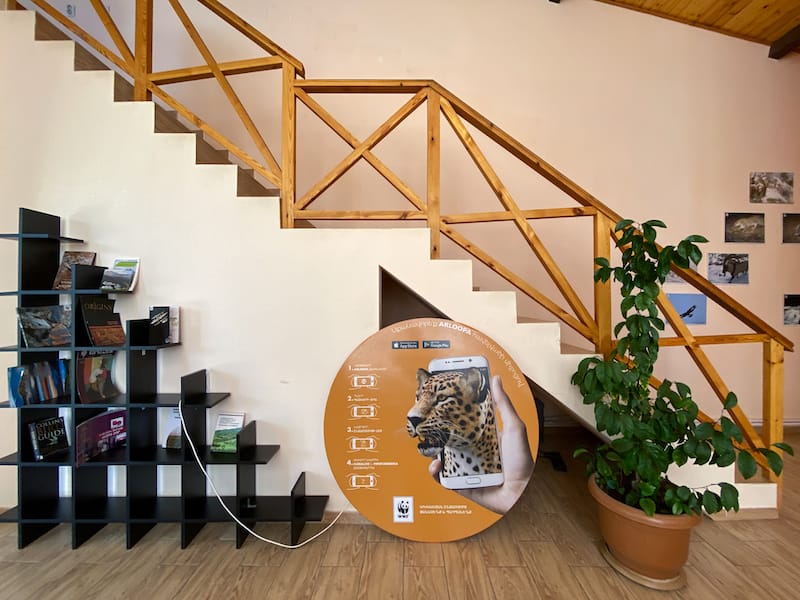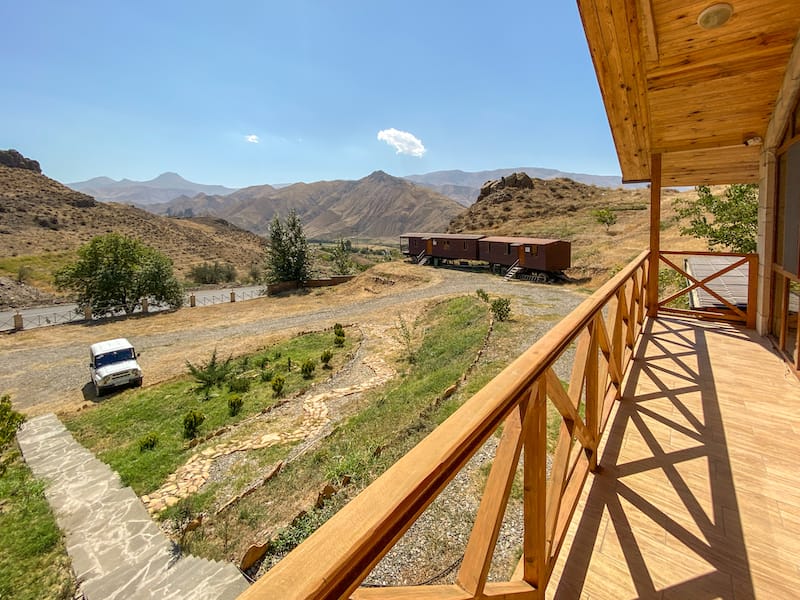 You can stay in a private room at Arpa Valley Cabin or in a mixed dormitory. There is free parking and wifi on-site. You will find showers and a fridge for guest convenience.
>> Click here to book a stay at Arpa Valley Cabin
We hope you take the time to explore some of Armenia's protected lands so you can see the remarkable species that call them home and how special our land truly is. And always leave no trace!
More Armenia Nature Guides
**This article was produced with the support of My Armenia, a program funded by the United States Agency for International Development (USAID) and implemented by the Smithsonian Institution. The contents are the sole responsibility of the authors and do not necessarily reflect the views of USAID, the Smithsonian Institution, or the United States Government.