I will never forget the first time Aram and I saw a photo taken from Anapat Canyon.
The moment we witnessed the A-frame cabin and the picturesque location it was built in, we knew it was a top priority to stay there as soon as we were in Armenia together again.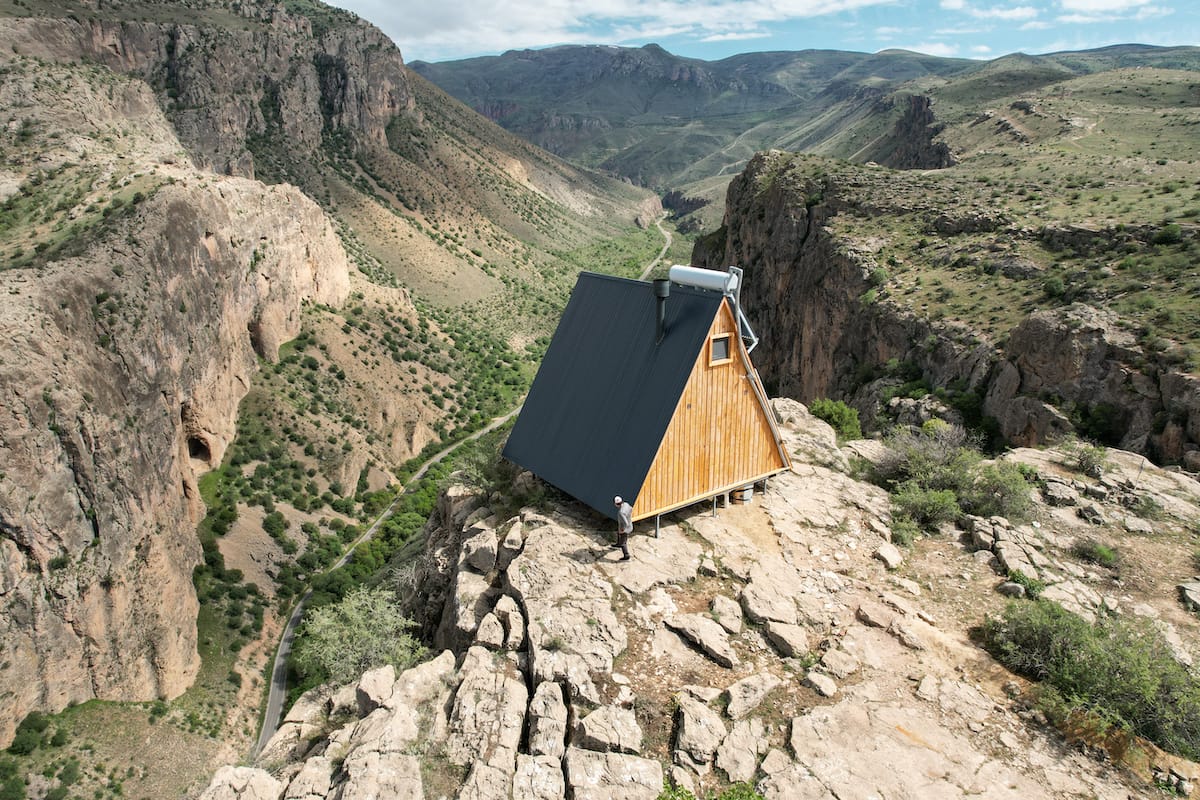 Fast forward to late spring 2022… and we finally got a chance to stay at Anapat Canyon despite it being nearly fully booked for the entire month I was in Armenia!
This guide will detail our stay at Anapat Canyon in Vayots Dzor and tell you exactly how you can book a stay there yourself!
>> Book your stay at Anapat Canyon here! <<
Let us know if you have any questions in the comments (or send us a message). Thanks!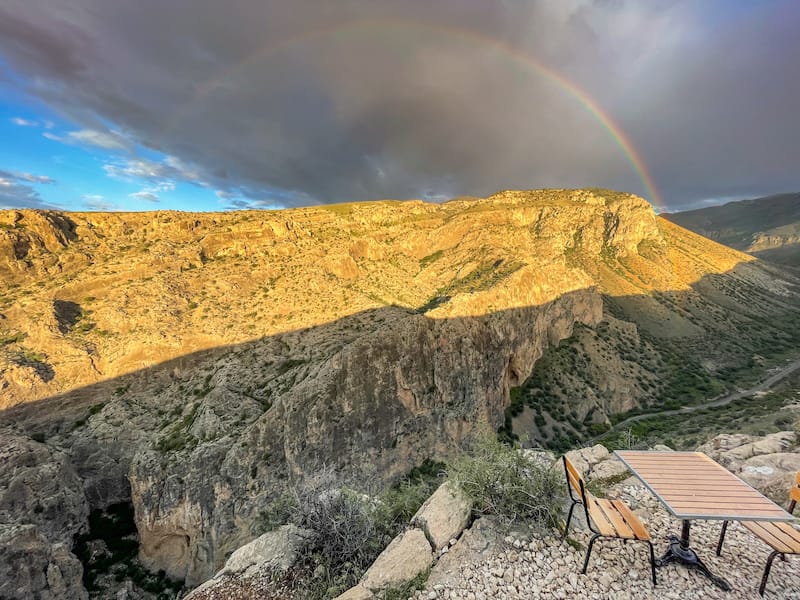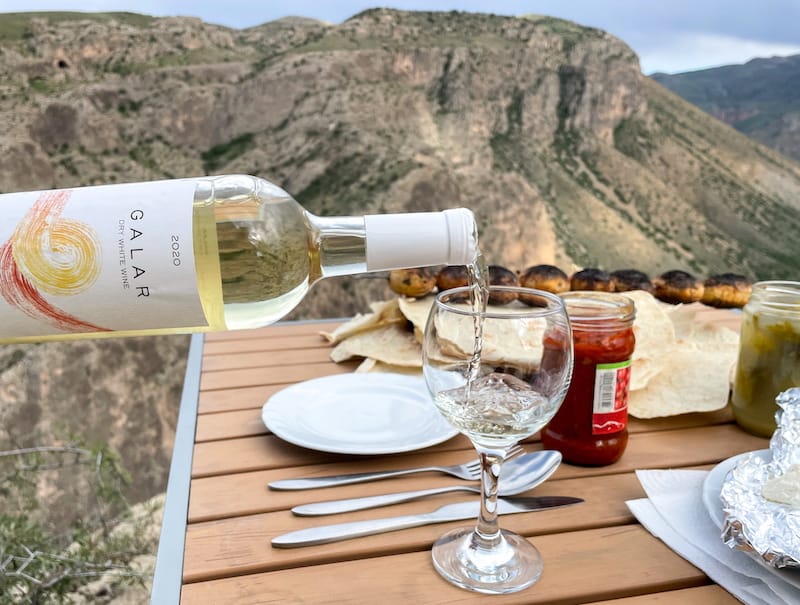 Where (and What) is Anapat Canyon?
Anapat Canyon is an A-frame cabin nestled on the top of the hill from Areni village. The house was built by and for Davit, the owner/founder. And… ʻanapatʻ means ʻdesert in Armenian.
While he initially built the place for himself, he quickly realized that the house was far too cool to not share. So, he started taking reservations and his family turned it into a business.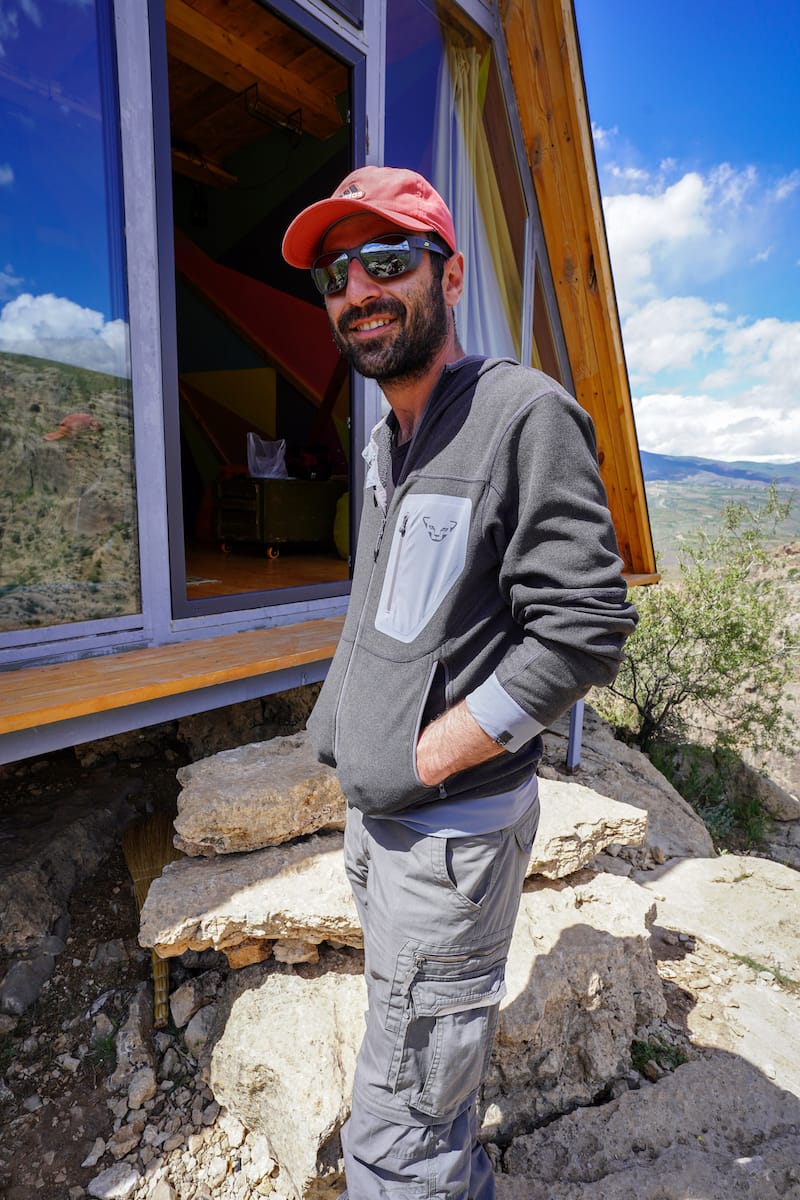 The house quickly became one of Armeniaʻs most popular places (especially on Instagram!) and the bookings started rolling in. Now, you need to book quite a bit in advance to get a chance to stay there!
Anapat Canyon is located just a short distance from Areni village up a road from within the village. The meeting point is at their other family guesthouse and property, Areni Wine Art Guesthouse.
How to Get to Anapat Canyon
In order to get to Anapat, you will first meet at Areni Wine Art Guesthouse in the village. Naturally, Areni village should be on every Armenian itinerary (especially the Areni-1 cave).
If your car will take you to Anapat Canyon, you can drive… otherwise, Davit or one of his family members will take you up there.
The road is paved and nice for a ways but then it becomes dirt and not the best, to be honest. If it is dry out, a normal sedan can make it if it is not too low to the ground and the driver is advanced. If it is muddy or snowy, I wouldnʻt chance it.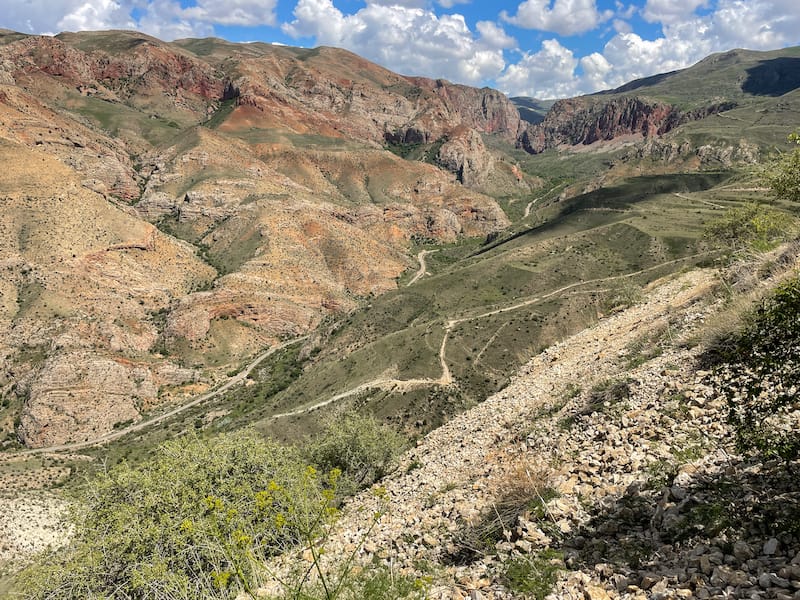 From Yerevan to Areni village, it is approximately 90 kilometers (56 miles) down into Vayots Dzor province.
You can take a marshrutka there or opt for a taxi from Yerevan (which is around 11000 AMD one-way).
What to Expect at Anapat Canyon
Once you arrive at Anapat and the cabin, your mind will be blown (I promise)! Arriving there, you will be greeted by a single A-frame cabin perched on the ledge of the canyon as well as two newer cabins (not A-frame) with a massive deck nearby.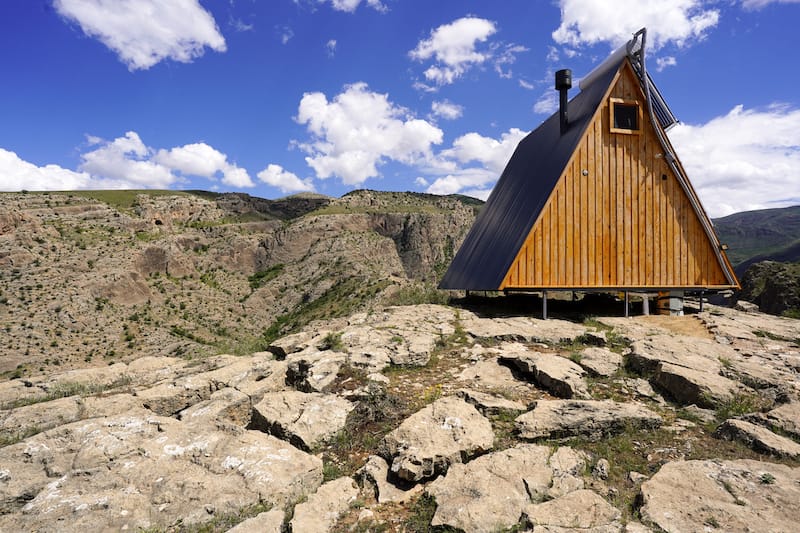 We stayed at the A-frame while other travelers had previously booked the brand new other rooms nearby. In the back, you will see a recycling area, a BBQ area, a firepit, and more.
In the front of the cabin, there is a table and chairs that will offer you breakfast, lunch, or dinner with one. of the most epic views of Armenia!
>> Book your stay at Anapat Canyon here! <<
Inside the cabin, you will find two floors. The upper floor is a loft that can only be reached by a ladder. There is a large bed up there with a huge window (and a curtain to get rid of the sun).
On the first floor, you will find a bathroom with a rather spacious shower, a large open floor plan with two bean bags, a table made from an old chest, and more.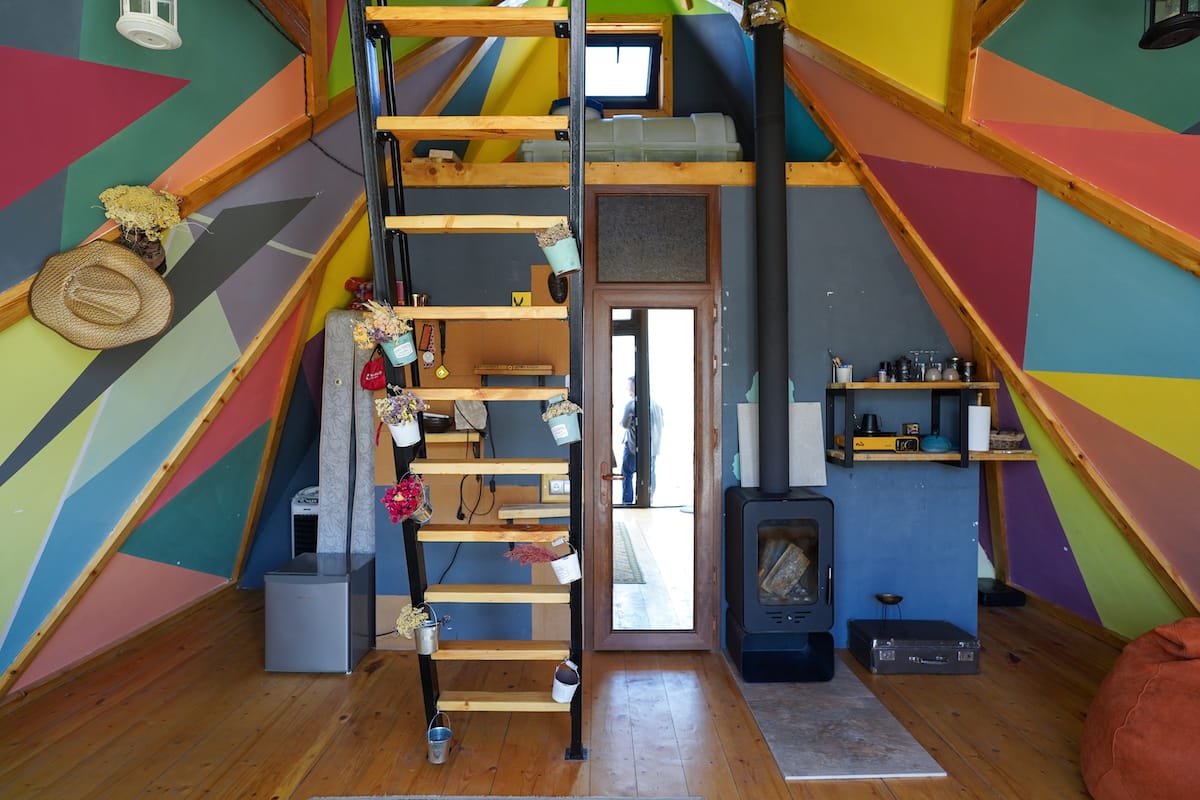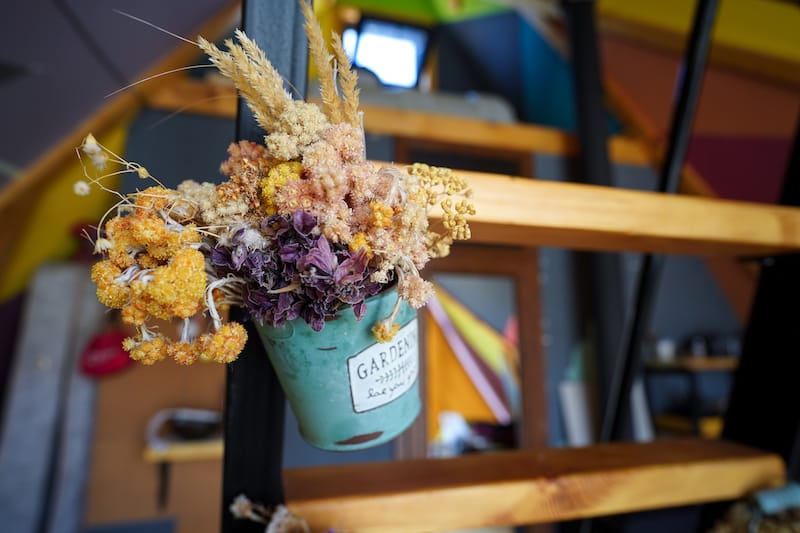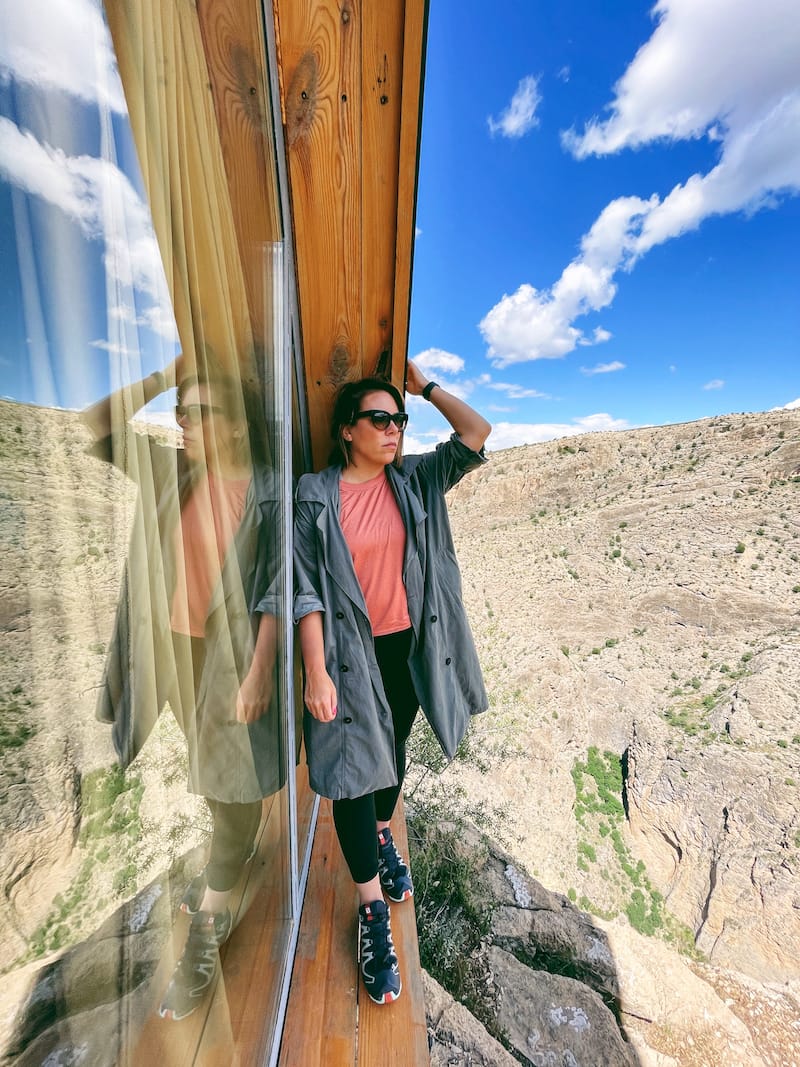 There is a portable electric stove for cooking, jazzve to make Armenian coffee, wine glasses, coffee mugs, and a few other things to help you feel right at home!
When the property started taking reservations, it was only for 2 people in the A-frame, but now it can take up to 4 people there. There are two additional beds in there that can be put on the floor if there are more than the 2 upstairs.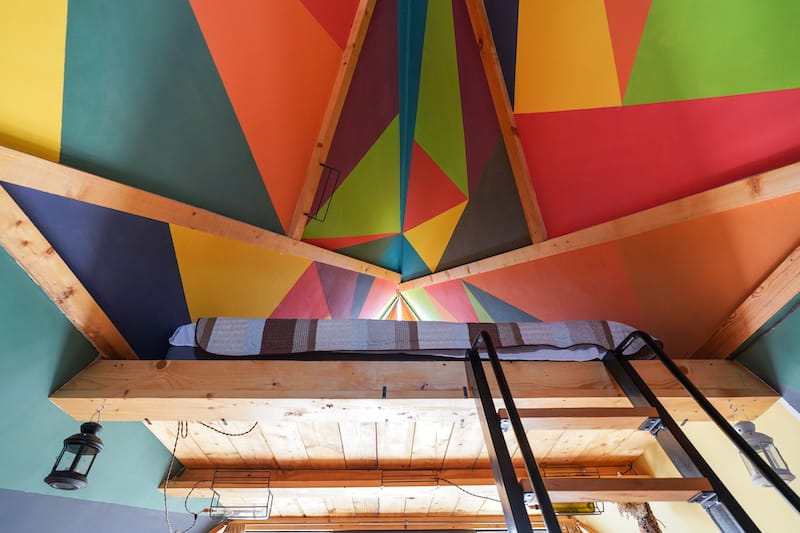 Other amenities and cool things you will find at Anapat Canyon are a firewood heater, telescope, binoculars (youʻre in bezoar goat territory!), a large speaker, (which sits on the large terrace at the other cabin), a mini-fridge, wifi, and more.
You can book your stay to include breakfast and dinner, just breakfast, or no food at all. We opted to have breakfast included and to have a BBQ ourselves the night before.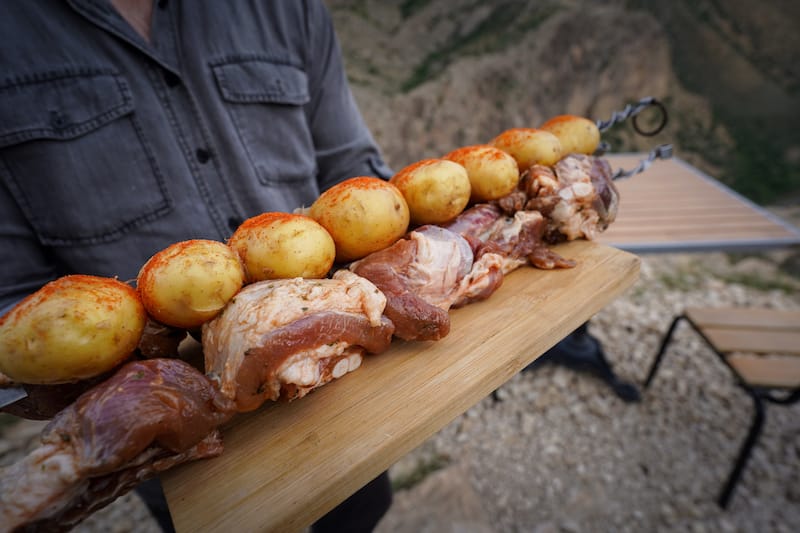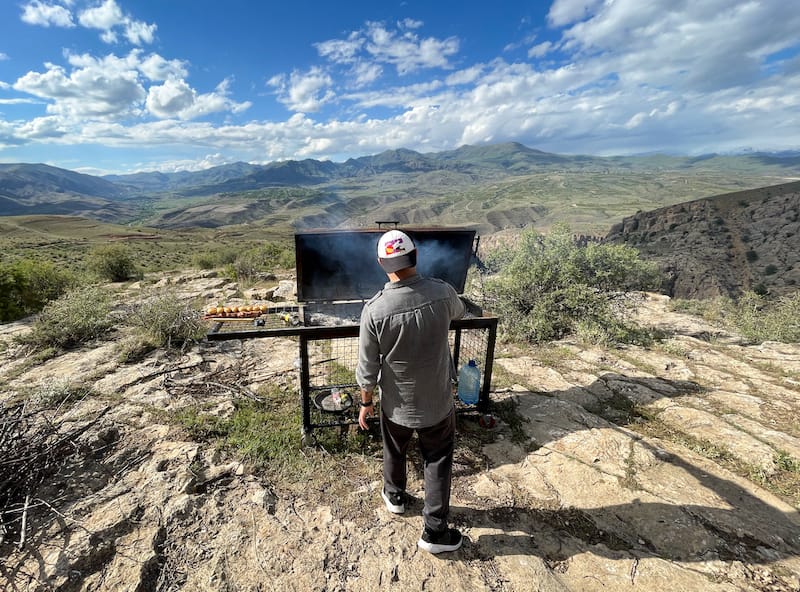 The BBQ area is the typical Armenian type but you will need to bring your own utensils, plates, food, and wood (you can ask if they have wood there, however).
How to Book Anapat Canyon
To be honest, this system is a work in progress. We booked Anapat Canyon about two weeks in advance on one of the only days they had available and it was 60000 AMD for one night (including breakfast).
The A-frame pricing is the same as the pricing for the other rooms.
I booked through Instagram. They required the transfer to be made through an Armenian bank account or Idram here in Armenia. We are currently inquiring about how to get an available method for internationals staying there and will update accordingly!
>> Book your stay at Anapat Canyon here! <<
If you are an international traveler and do not have access to an Idram or Armenian bank account, let us know and we can help work something out until this has been updated!
What to Know Before Staying at Anapat Canyon
Here are a few tips before staying at Anapat Canyon:
The wifi isnʻt super powerful so if youʻre wanting to watch movies or use wifi, download offline before coming or plan accordingly.
It can get quite warm up there. We visited in May and it was comfortable but at night we got a little warm.
The place is powered by solar panels! So, be sure to ALWAYS turn lights off and conserve energy – especially in the evenings!
The eggs at breakfast were mind-blowingly good!
Be cautious with water usage (donʻt take super long showers) as there is not an infinite supply.
Bring a bit of cash with you – when youʻre at Areni Wine Art, they have AMAZING dried fruit, herbs, wine, preserves, and more for sale! They are great to bring along for the stay!
Check-in is at 2pm and check-out is at 12pm.
Anapat Canyon is a locally-owned, Armenian business run by a family from Areni.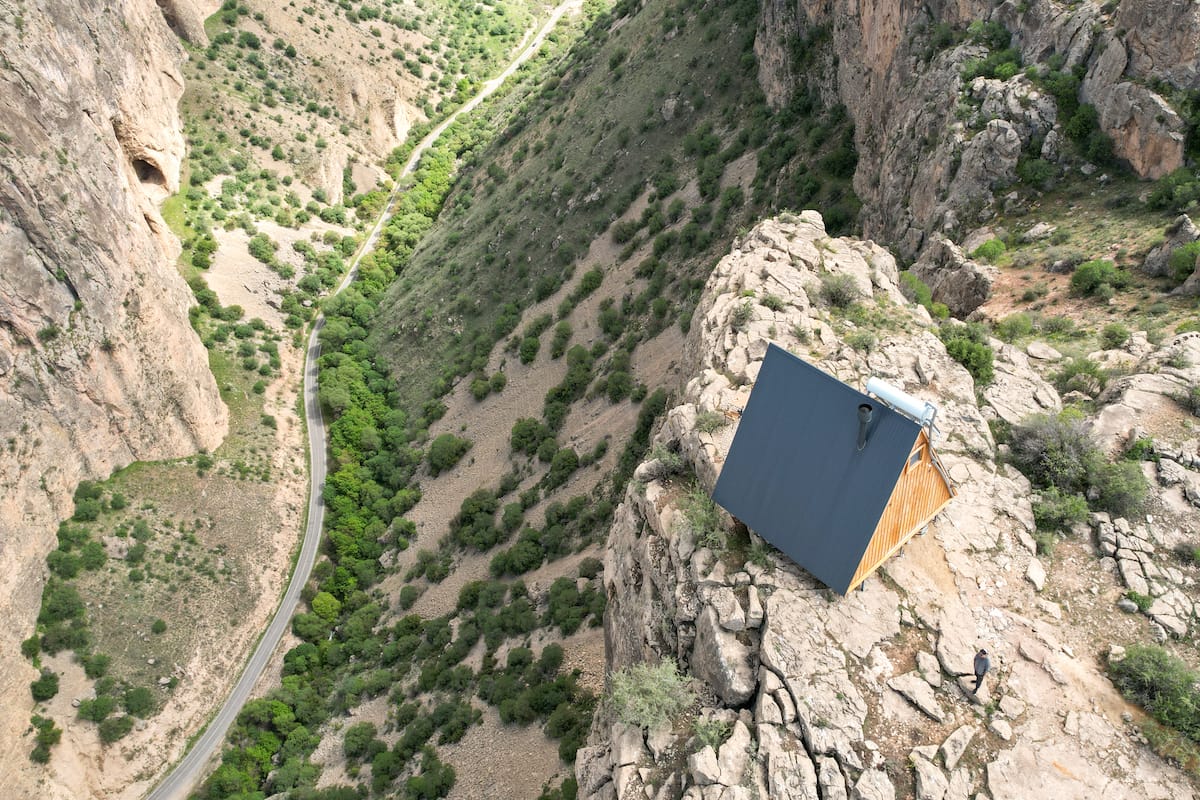 We hope you have a chance to stay at Anapat Canyon. It truly is one of the most exciting places to call home for a night in Armenia and definitely left us with some unforgettable memories!
Click here to follow Anapat Canyon on Instagram and Facebook.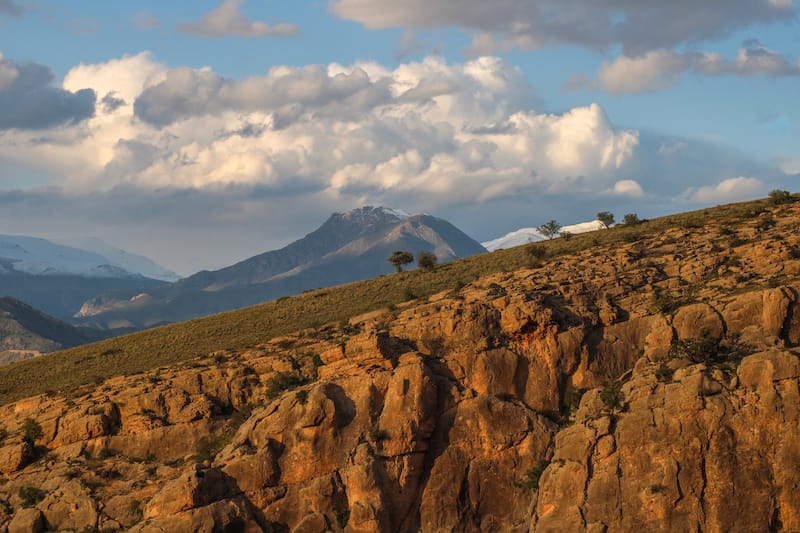 More Vayots Dzor Travel Guides