Sometimes we forget that we don't necessarily need to take long adventure trips from Yerevan to experience another amazing Armenian wonder because the beauty of Armenia lies in mesmerizing sites that are most likely closer than you think.
This guide contains wonderful things to do in Ashtarak, a stunning area located near Yerevan and other popular Armenian towns.
It is sometimes overlooked but when visited at the right time, Ashtarak is an absolutely amazing place to visit and discover.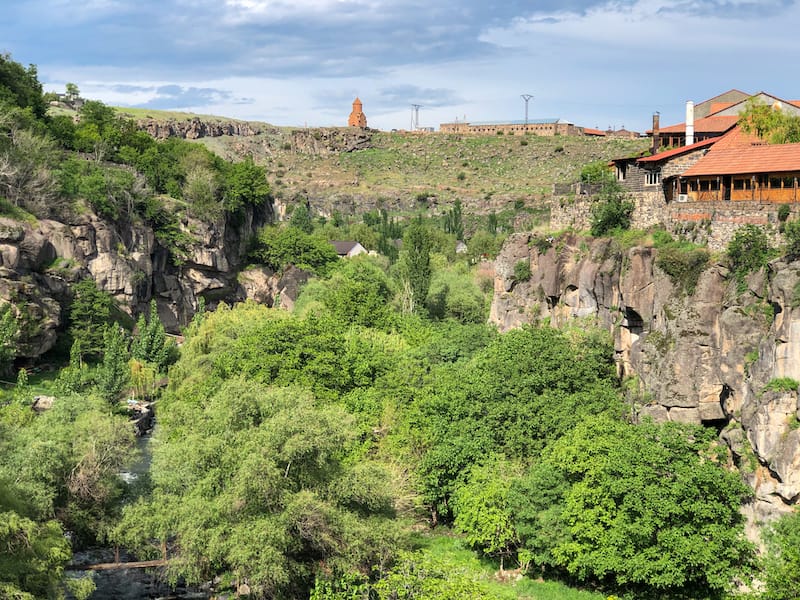 How to Get to Ashtarak
If you're looking to go from Yerevan to Ashtarak by taxi, it will cost you approximately $5-6 (2600 AMD). It's definitely an easy and affordable option even for solo travelers.
To go from Yerevan to Ashtarak by bus will actually cost less than a dollar (200 AMD) but will take a while longer.
Busses depart from the Central Bus station on Isakov 6 street from 09:00 to 19:00.  Contact +37410565370 for more information.
Take a Tour to Ashtarak
One of the best options to visit Ashtarak, try local food and wine, and experience the cultural and historical heritage of the Aragatsotn region, is to take a guided tour that will also include the Alphabet Monument located at the alphabet gardens of the region.
This will allow you to also visit Saghmosavank Monastery on the edge of the canyon and have a wonderful and informative experience during the well-organized tour.
⇒ Book Day Trip Tour From Yerevan to Ashtarak and Other Places Here 
Should You Visit Ashtarak?
Travelers usually pass Ashtarak to go to Aragats Mountain, Byurakan Observatory, and Amberd Fortress; however, we highly recommend them to include Ashtarak on their bucket list because of the many things they can do there that will truly amaze them as they did us.
Although small, the gorgeous town of Ashtarak is a true paradise for cultural and nature travelers where you can discover the Gastro Wine Yard culture located in historical buildings with traditional Armenian architecture, little wineries, and delicious cuisine.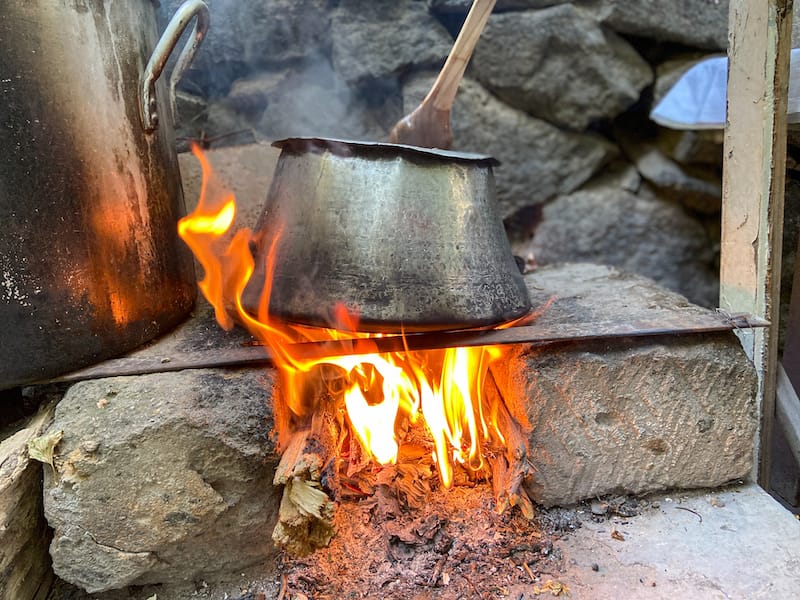 Adding to the many spots to visit in Ashtarak, you can also hike and discover how the gorge divides the town with many old and new bridges that offer stellar views, historical churches, ruins, as well as fascinating caves and settlements in Ashtarak or nearby.
About Ashtarak
Ashtarak is located only 30 minutes away from Yerevan in the Aragatsotn region on the left side of the Kasagh River Gorge.
It is a very old town with thousands of years of rich history where archaeologists have found settlements and fortresses that date back to the Bronze Age and the Kingdom of Van.
The word "Ashtarak" itself means a fortress or tower in Armenian. The fourth time the name "Ashtarak" was mentioned as a location was in the 9th century but it only gained official town status in 1963.
Nowadays, it's a popular holiday location in the famous Ashtarak gorge, known for the Nut Cracking Festival that takes place there, the Kharji grape, rich history, and stunning nature.
Below you will find interesting and fun things to do in Ashtarak that will definitely add a unique touch to your Armenia visit!
Cultural Things to Do in Ashtarak
Observe the Architecture of Ashtarak
Ashtarak is known for its tiny charming streets with bright green trees and traditionally designed Armenian houses.
After you cross the central bridge you will end up at the original old Ashtarak where you will find 19th-century houses with wonderful wooden balconies.
Ashtarak is known for having old neighborhoods (Tagh) with unique names in honor of famous people who used to live in these houses, factory workers, and many other interesting things.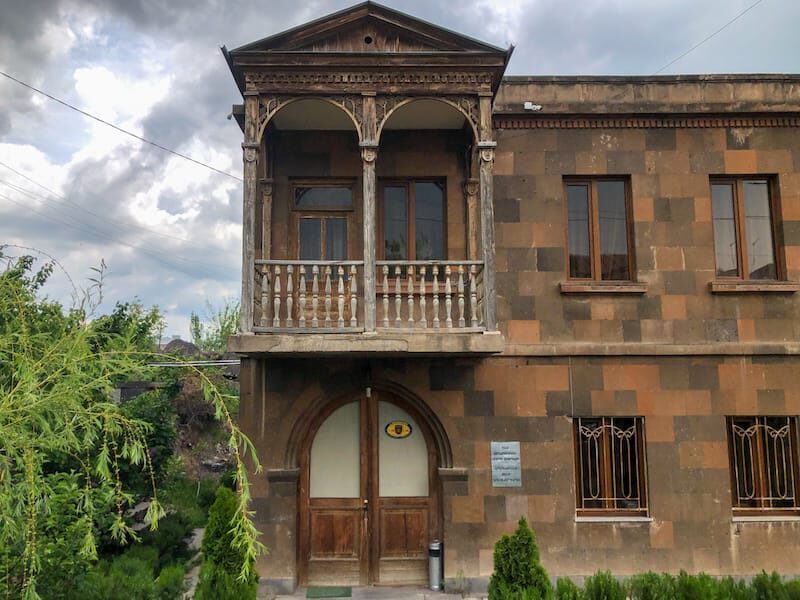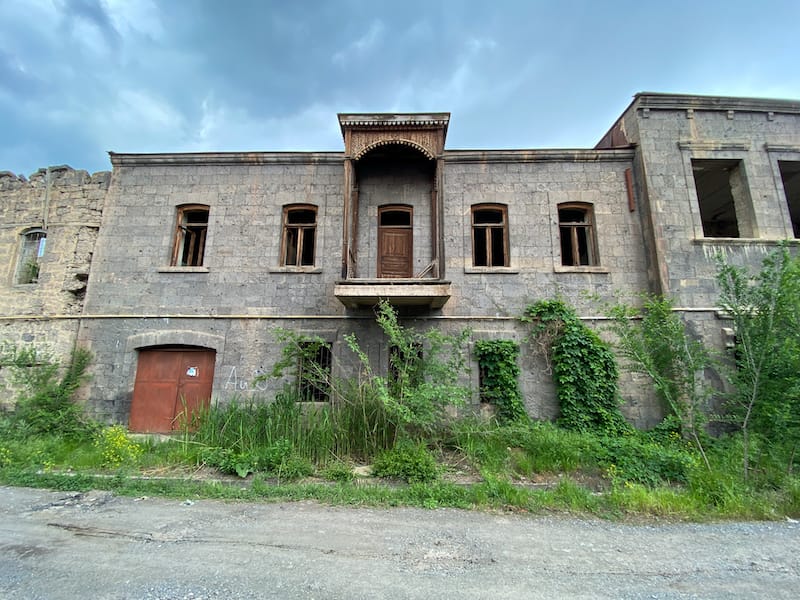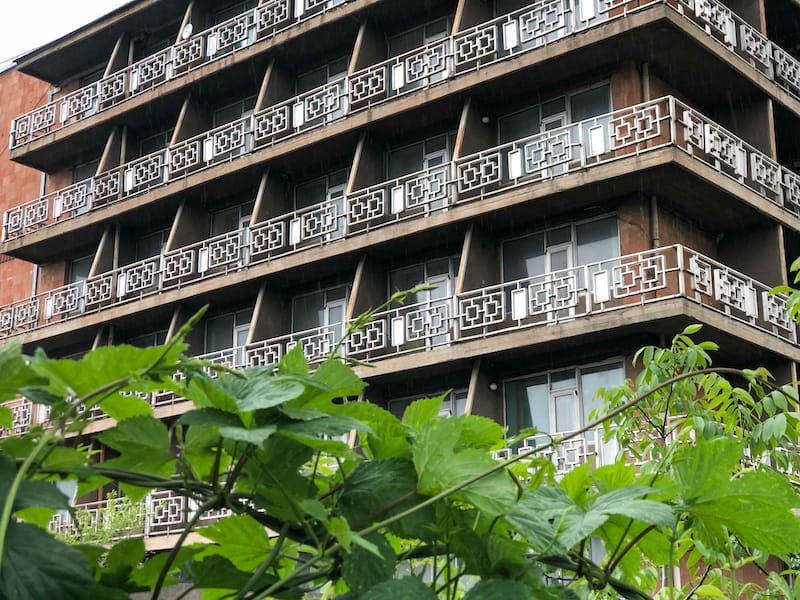 Here are some examples:
Berdatagh – Fortress neighborhood
Brdi Pahesti Tagh – Cotton Storage neighborhood
Paghstakanneri Tagh – Refugees' neighborhood
Feel Sweeter at the Chocolate Museum
Ashtarak has its little but famous Chocolate Museum factory where the Gourmet Dourme brand is produced. Once you visit, you can take a tour and see how the chocolate is made, learn more about it and of course, taste it.
It is located under Pascal Diodato Cafe in Ashtarak, a lovely outdoor cafe where you can relax, unwind, and enjoy cold drinks after your visit.
Visit their Facebook page here
Address: Abovyan 12, Ashtarak
Learn More about Eco Gifts
St. Marianne is a small colorful social center in Ashtarak to help socially and financially disadvantaged families. Women and children come here to learn how to sew.
The staff teaches them how to sew and create unique pieces and then helps them sell the finished products once complete. They also teach painting and other forms of art to encourage creativity at the center.
One of the coolest things they do is that they repurpose waste in order to create these goods. If you're interested in donating or supporting, please give a shoutout to
Visit their website here
Address: Home 8, Smbat Shahaziz St, Ashtarak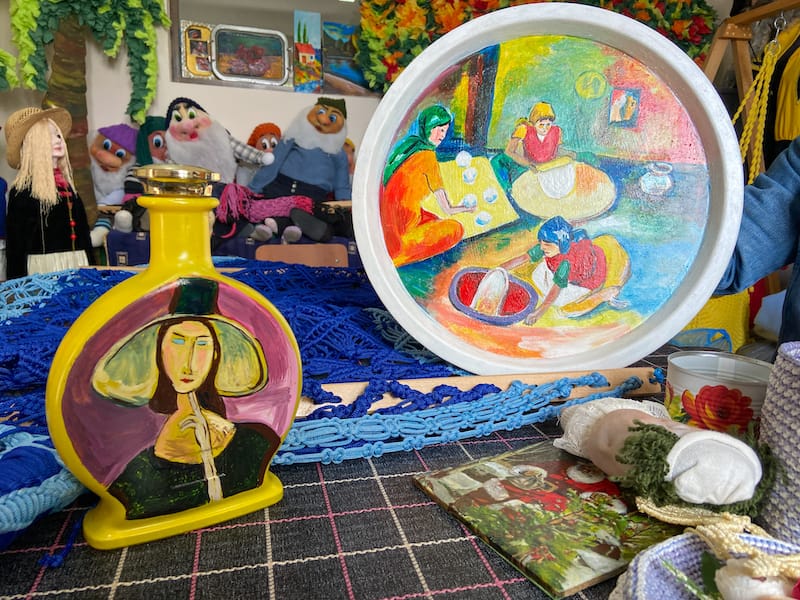 Check out the Perch Proshyan Museum
Discover the world of the famous Armenian writer from Ashtarak, Perch Proshyan, by visiting his charming house museum.
At this 19th century house, you will discover the history of the Proshyan family tree, which is very old. You will also observe the wonderful small garden, house room, and lavash bakery.
Most importantly, you will get to know and enjoy the writer's poetry.
Address: 10 Perch Proshyan Street, Ashtarak 0201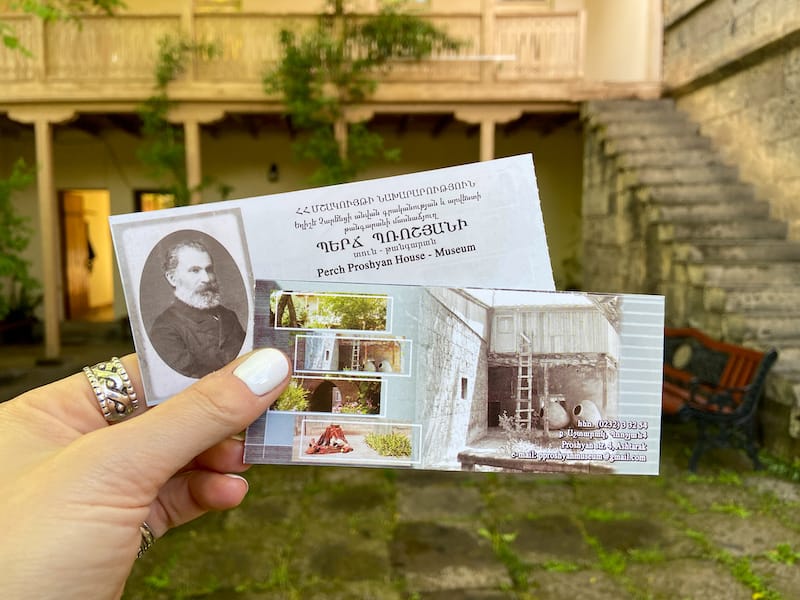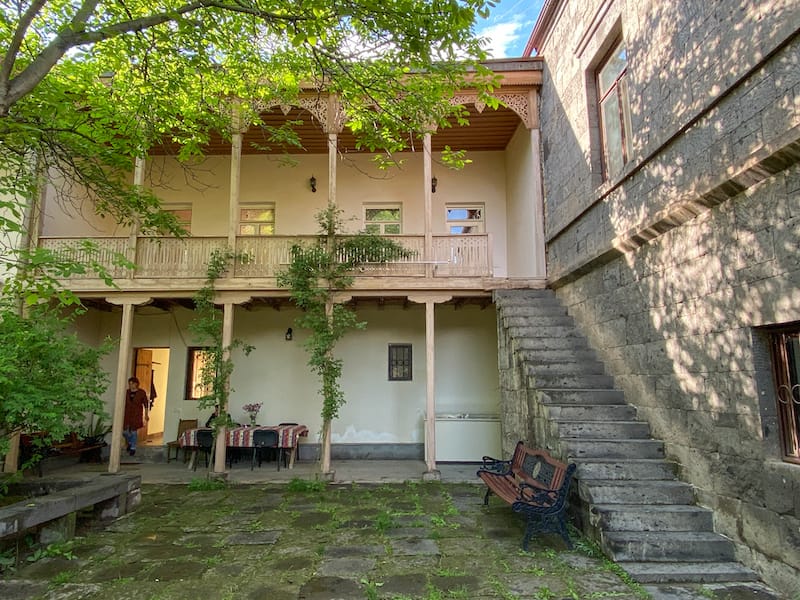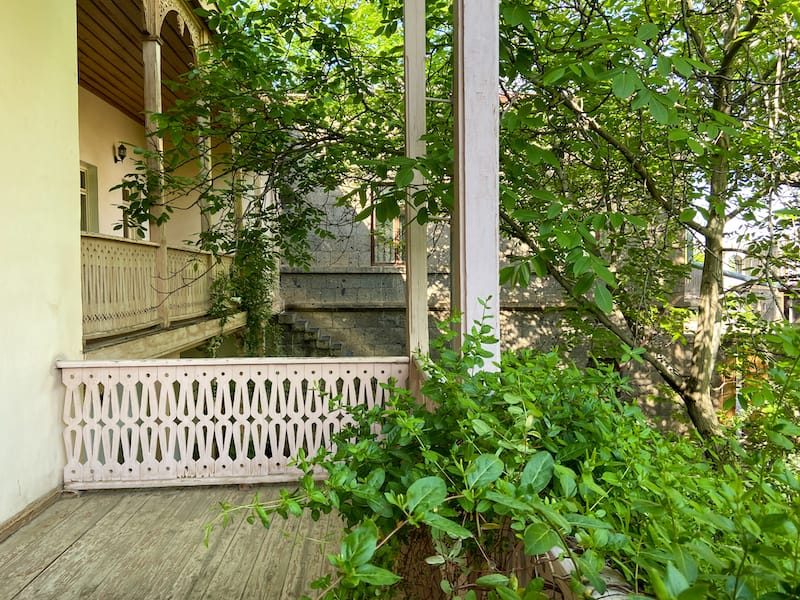 Historical Things to Do in Ashtarak
The Wonderful Bridges of Ashtarak
Ashtarak is known for the beautiful gorge, which divides the new part of the city from the old one along with the many new and old historical bridges that serve the same purpose.
Old Bridge
Down in the gorge where the old watermill is located, you will find a beautiful 17th-century old bridge made of red tuf stone with 3 arches surrounded by rocks and the Kasagh River.
You can either hike down there or take a taxi and stroll under the bridge, discover the small water mill picnic area and chill by the river.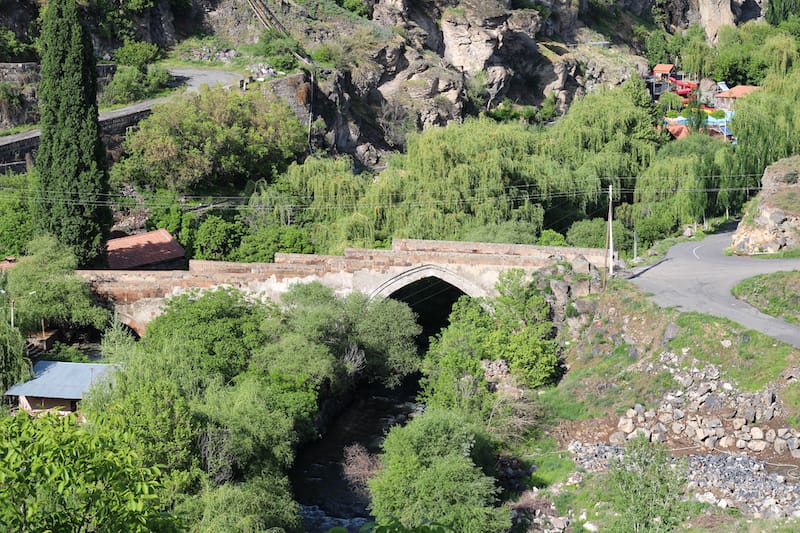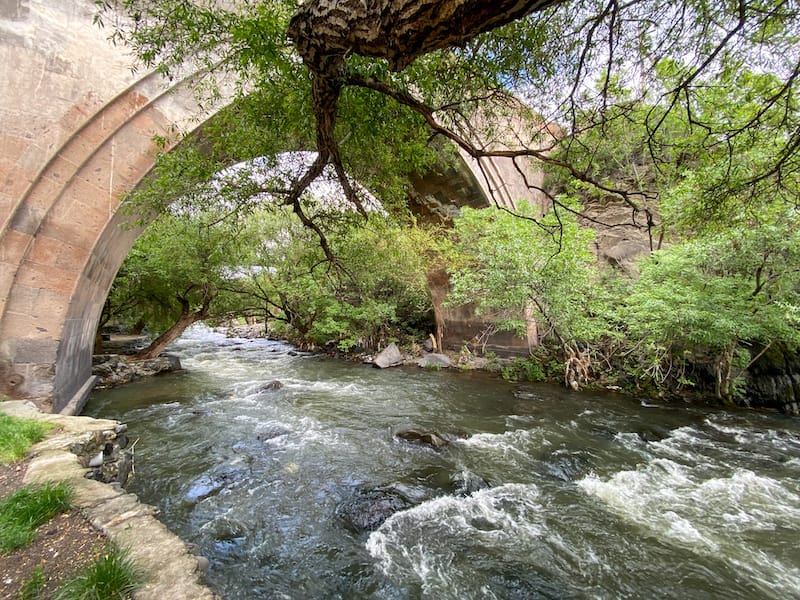 Hanging Bridge
Built in 1979, the hanging pedestrian bridge is another spot that you shouldn't miss out on.
It has views of the rocks, mountains, and houses on the edge of the gorge. It is also another way to easily access the old town and the Perch Proshyan museum.
Address: 33 Charents street Ashtarak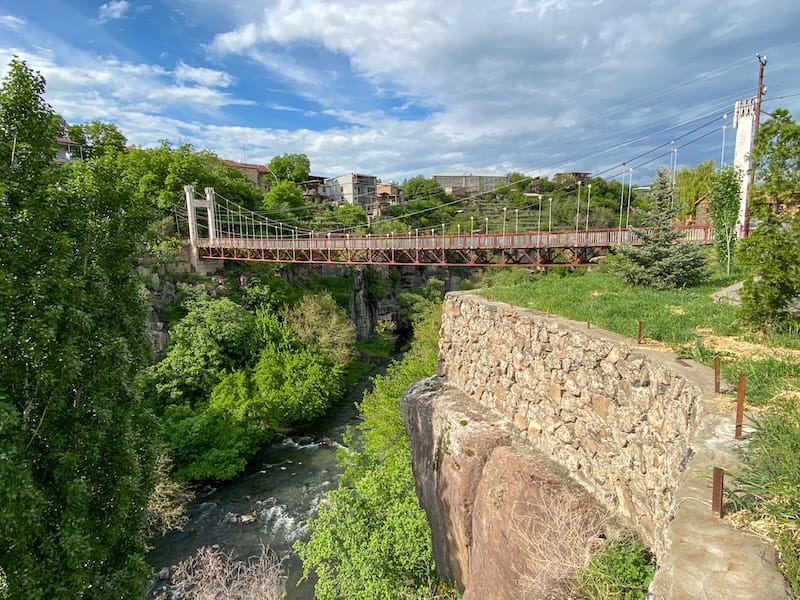 New Bridge
This is the largest bridge that crosses over the Kasagh Gorge. It was recently built and is connected to the main highway to Gyumri and Vanadzor.
It is an excellent photography spot where you can take unique photos of the gorge and mountain range; however, for that, you will need to get a little bit out of town in order to reach the top.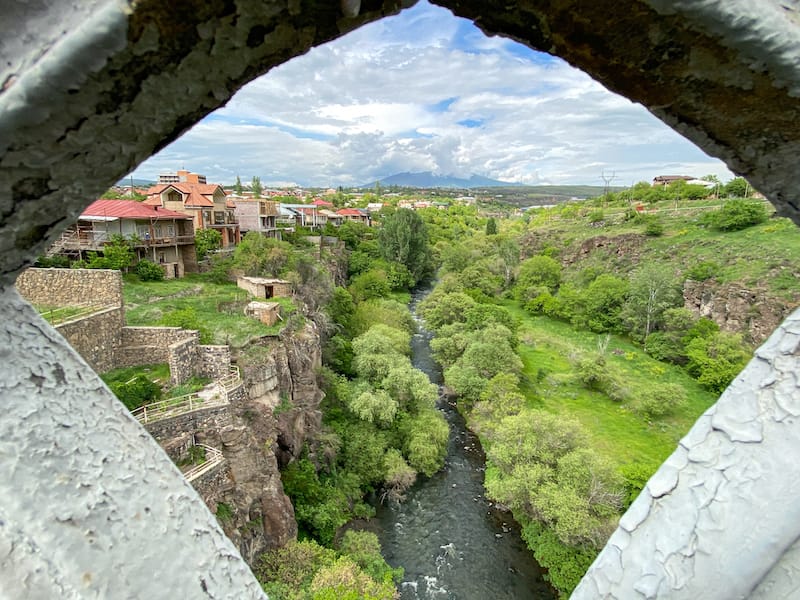 Soviet Bridge
The Soviet Bridge is the main bridge that locals and travelers use to move from one side to the other. It was built in the mid-50s and was the official fort to connect a then-new part of the city to the old one.
You won't need to plan on visiting this bridge as you will probably use it anyway after passing the Komitas little park. From the bridge, you will witness the magical Ara mountain, gorge edge houses, and the flowing Kasagh River.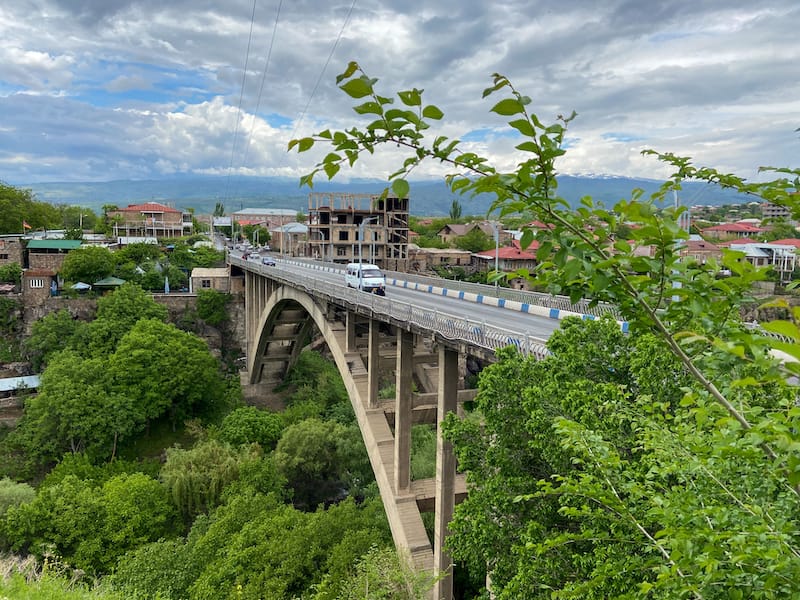 Ancient Churches and Fortress of Ashtarak
Ashtarak is the go-to place for churches and fortresses located at dramatic spots on the edge of the gorge or within the lush green area.
There are several churches that you can visit in Ashtarak. Make sure to pay attention to their interesting names and history for an authentic experience.
For instance, one of the legends you may hear about is the one with the three sisters that were in love with a single prince. Legend says that each of them had a red, apricot, and blonde(white) dress or hair.
The story goes that the prince rejected the two sisters with the red and apricot colors to choose the blonde (white) one but jealousy led the two to throw the prince off the cliff. When the third sister discovered the truth, it led her to commit suicide.
While it is quite a gruesome and tragic story, three churches were built in honor of the price and as a way to wash the sins away.
They are located at the top of the gorge: Karmravor Church (Red Church), Tsiranavor Church ruins (Apricot Church), and Spitakavor Church ruins (White Church).
Karmravor Church (Red Church)
The 7th-century early Christian Red Church is one of the famous ones in Ashtarak. It is surrounded by ancient khachkars and the graves are the gems of the town.
Address: Abovyan 12, Ashtarak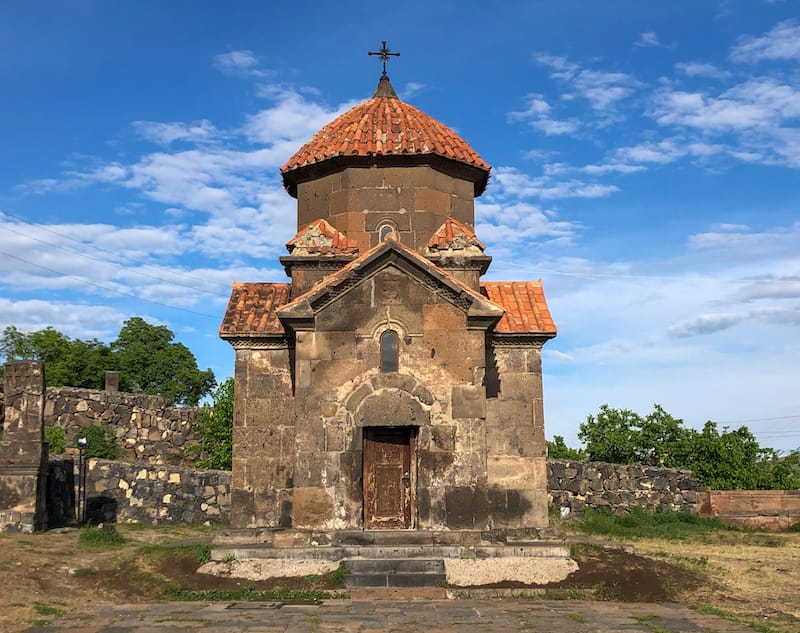 Tsiranavor Church ruins (Apricot Church)
While only ruins remain, the Apricot Church overlooking the gorge was built in the 5th century and is known as the oldest Christian church in Ashtarak.
There, you can enter and see the architecture from the inside and discover the interesting little rooms one by one.
Address: 10 Alazan St, Ashtarak, Armenia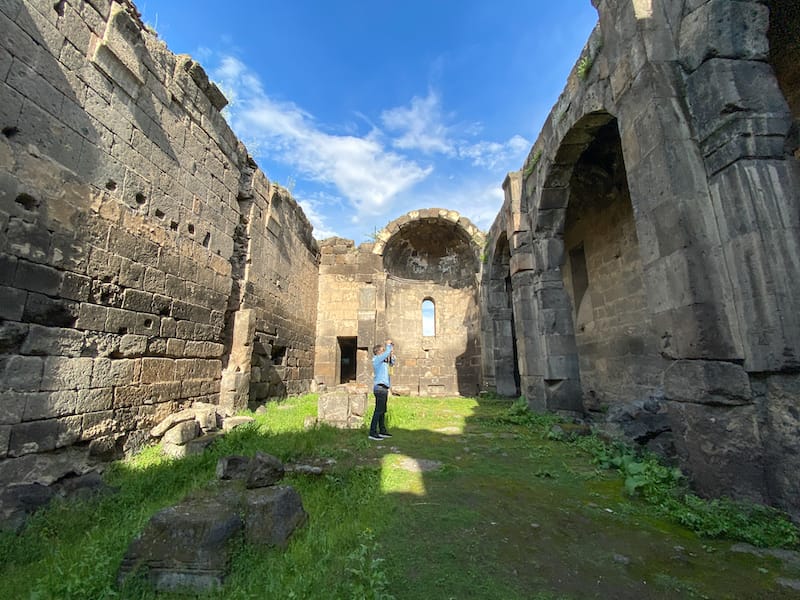 Spitakavor Church ruins (White Church)
The White Church ruins are located a bit farther from Tsiranavor Church, right on the edge of the gorge from where you can enjoy a killer view of old Ahstarak and its surrounding areas.
The church was completed during the 13th century but the construction had started approximately around the 5th or 6th century.
Addresses for both: 10 Alazan St, Ashtarak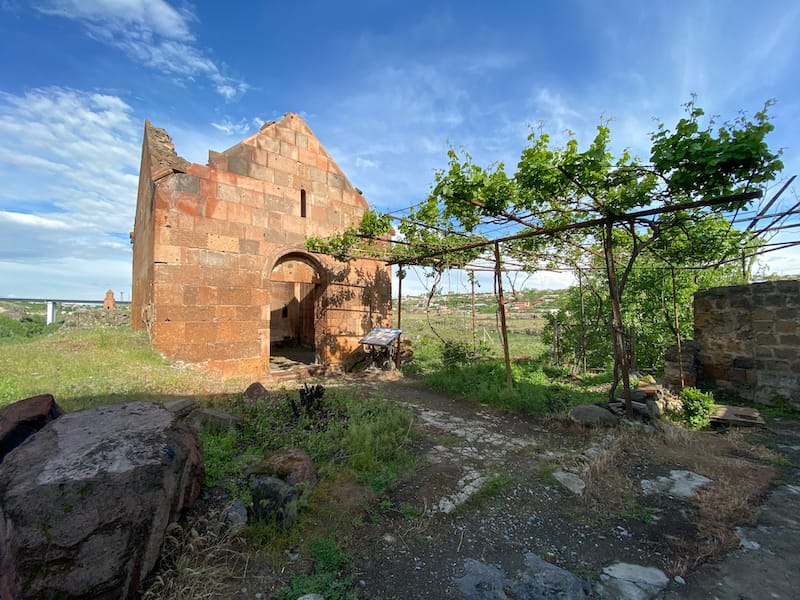 Ashtarak Fortress
Not far from St. Sargis church, you can hike to the beautiful black stone Ashtarak Fortress that also overlooks the gorge and the city.
However, what's unique about it is that you can learn and see exactly how the town defended its territories against enemies from this location.
St. Marian Church
The 13th century St. Marian Church can be easily spotted thanks to its very sharp chapel. It is located in the old town and is one of the biggest operating churches in Ashtarak.
You will also enjoy discovering the surrounding lovely garden, old cemetery, and the many stone art khachkars.
Address: Smbat Shahaziz Street, Ashtarak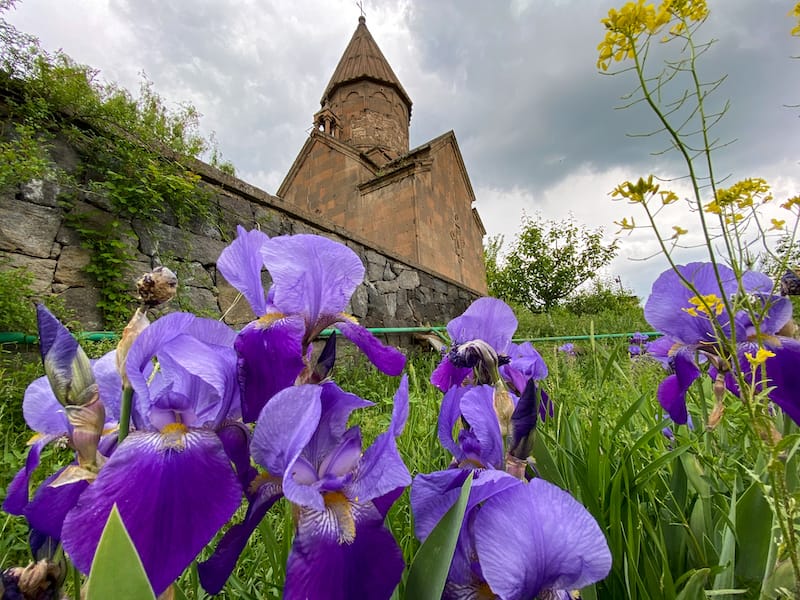 St. Sargis Church
Located right on the edge of the cliff, the gorgeous-looking small red tuff church was built during the 19th century next to the Ashtarak fortress! It can truly be one of the highlights of historical trips and things to do in Ashtarak.
To visit this must-see destination, you will need to take a taxi from the town and then hike to it through the gorge.
Address: Saint Sargis Church, 25, Ashtarak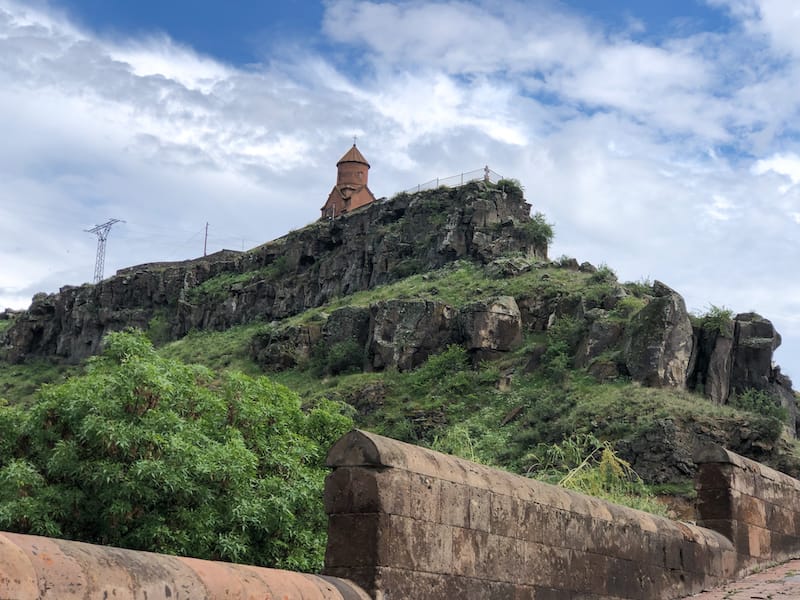 St. Gevorg Church in Mughni
17th-century St. Gevorg Church is located 10 minutes away from Ashtarak's center in the Mughni village.
Take a short trip there to visit the church of the "Slayer of Dragons" St. Gevorg, delve into its architectural beauty, and take in the beauty of the surrounding nature.
Check out the Old Bath House and Watermill
While you are observing Ashtarak Gorge, make sure to photograph the old 19th-century bathhouse and watermill next to the river.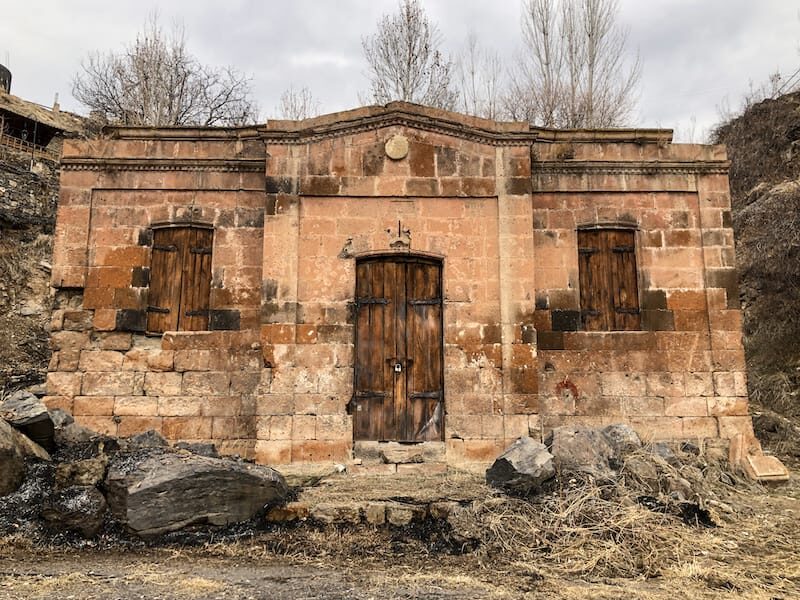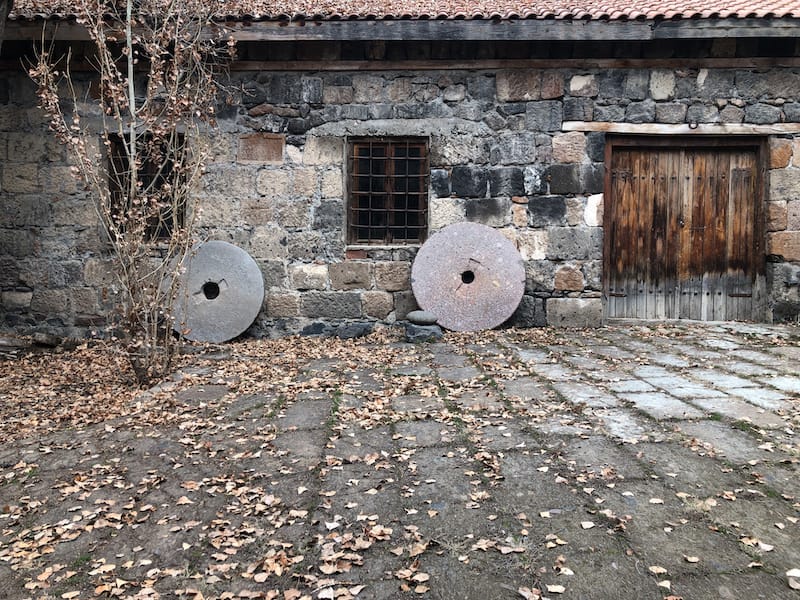 Caves and Settlements near Ashtarak You Can Hike To
Ashtarak is a great stop for hikers and caving lovers in Armenia because near the area is an excellent opportunity to go on a special hike between two churches and Kasagh Gorge.
You can use the HIKEArmenia app for guidance, observe ancient caves, and enjoy a journey you will not soon forget.
Hidden Cave Church in Kasagh Canyon
Only 15 minutes away from Ashtarak, located in the old Ohanavan village, you will find the 13th-century Hovhannavank Monastery.
Right next to the monastery is where the hiking trail starts to another 13th-century monastery, Saghmosavank, located on the edge of the gorge.
The trail passes through the Kasagh Gorge. During the hike, you can take it one step further and visit the 12th-century fascinating Holy Mother of God Hidden Cave Church that lies alongside the trail and river.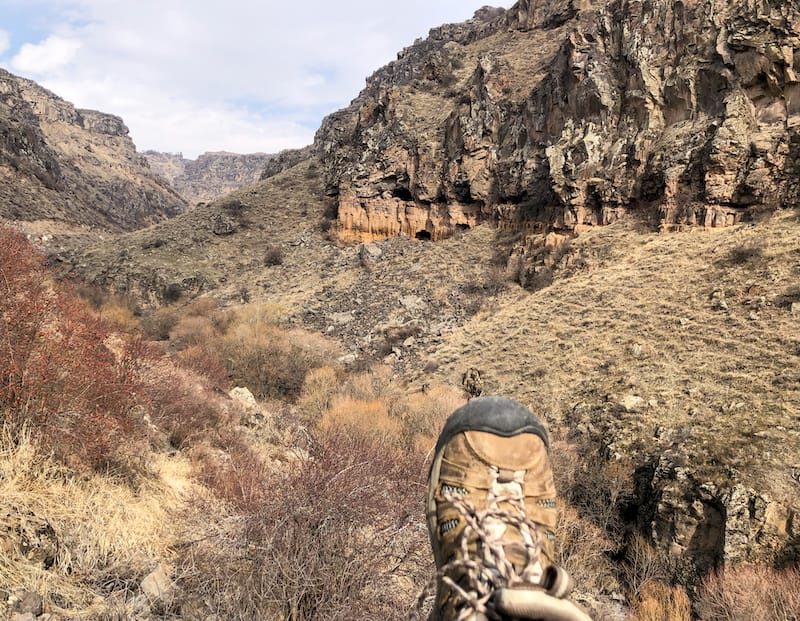 Darabavor Caves
Near Ashtarak's center in the gorge, where all the resorts are and the Kasagh rivers pass, you will find the Darabavor Caves.
It is possible to walk to the Old Bridge and pass the river from the main road by going through the resort area, finally reaching the caves that date back to years and years of history.
Location: 40.302682, 44.377761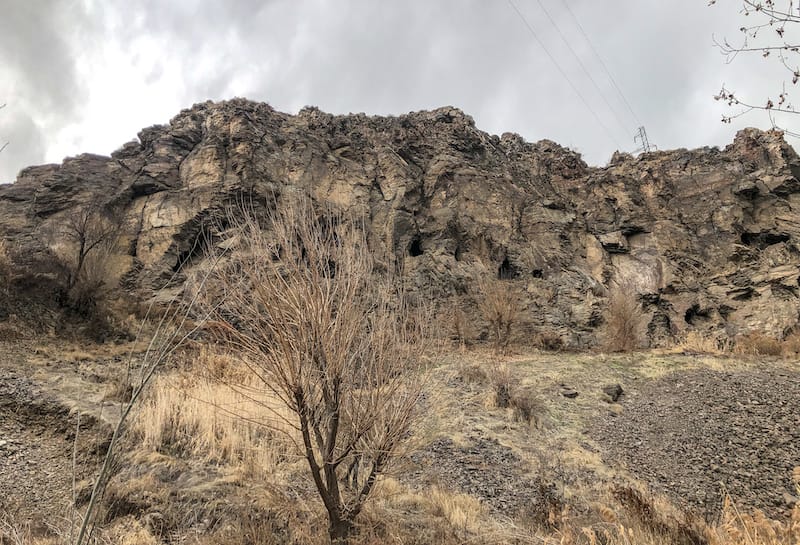 Agarak Historical Settlements
Take a short 10-minute ride and visit Agahar village where you can see obscure and yet to be fully discovered red-colored rock formations dating all the way back to the Bronze Age as well as burial settlements for ritual ceremonies.
Location: 40.295154, 44.278056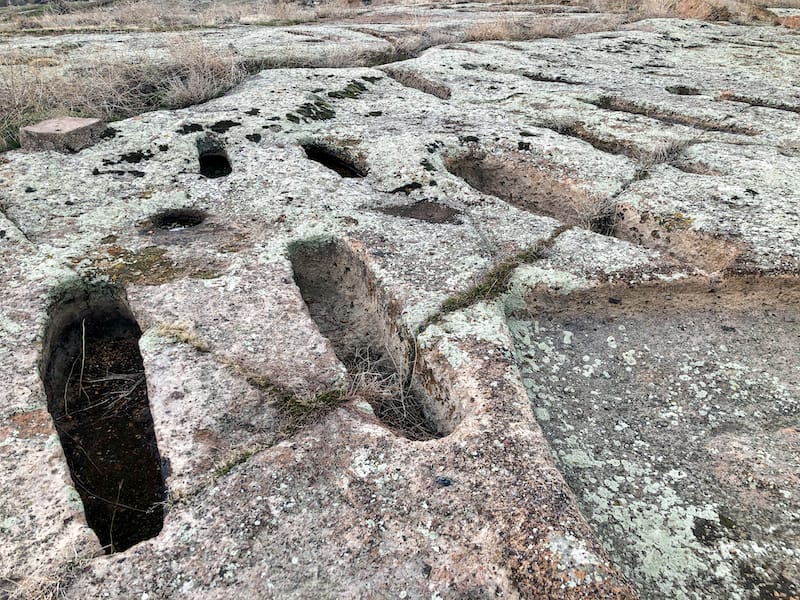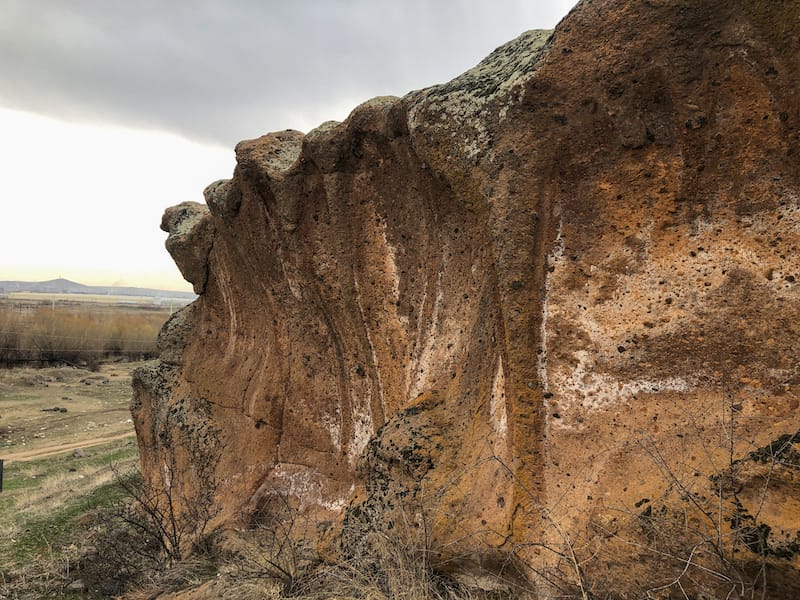 Ride a Horse at Ayrudzi Riding Club
For horseback riding lovers, there's a great opportunity to visit Ayrudzi Riding Club where you can learn more about horses and how to take care of them, experience horse riding lessons, and have a truly wonderful time.
Visit Ashtarak Gastro and Wine Yards
Ashtarak has a wonderful Gastro and Wine Yards culture that you really should experience during your visit.
Ashtarak's people have had wineries in their own houses or gardens for years and over time, they have created lovely and cozy wine restaurants that serve great homemade wine and delicious food.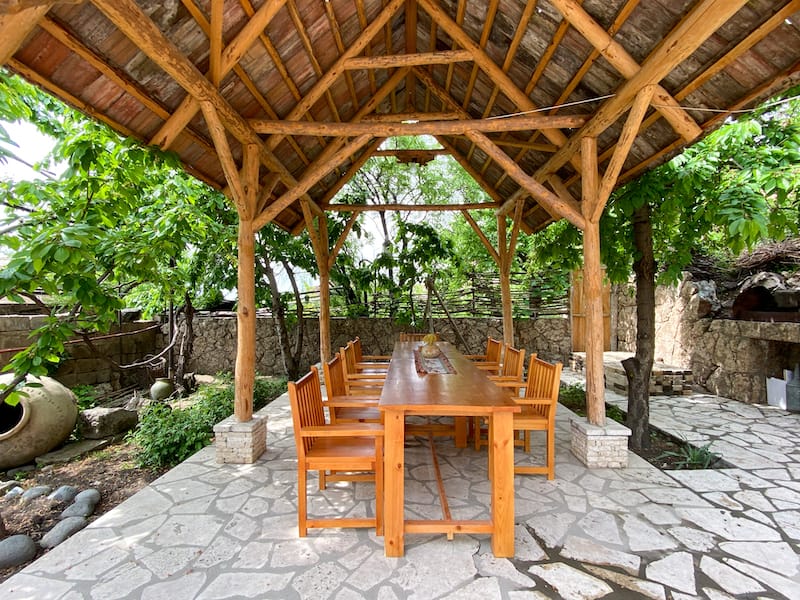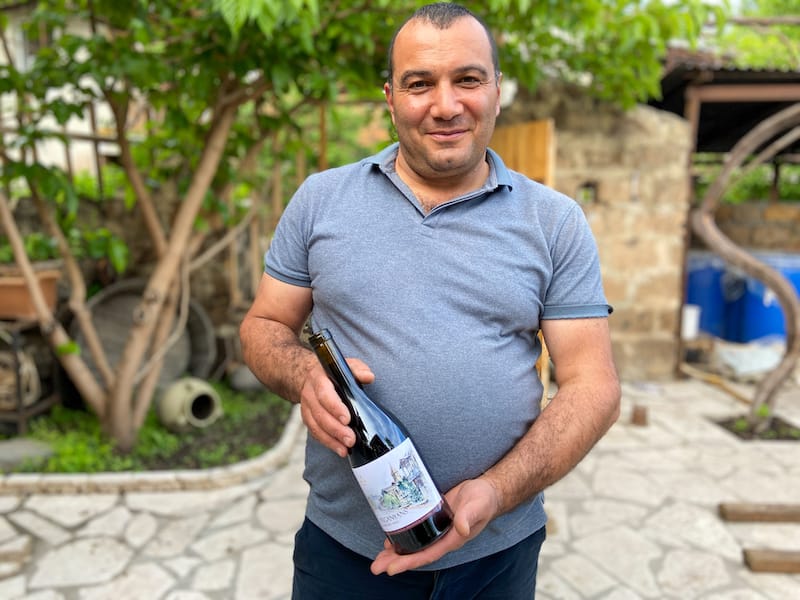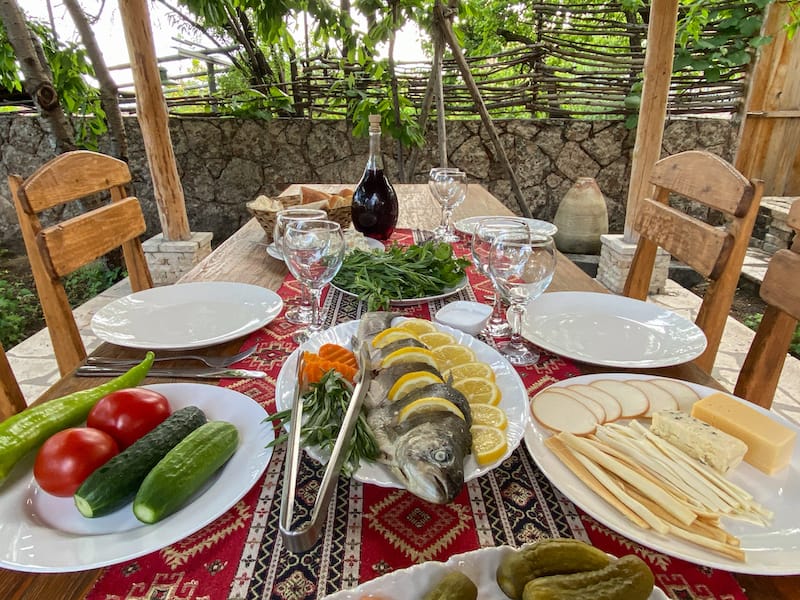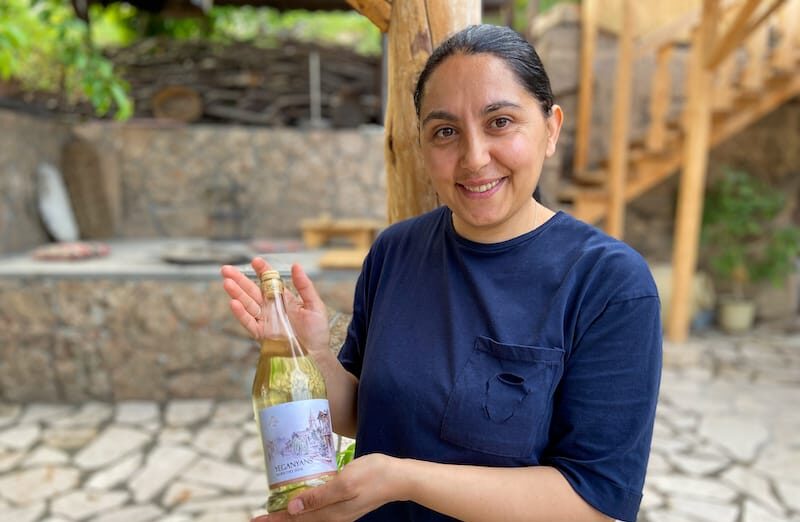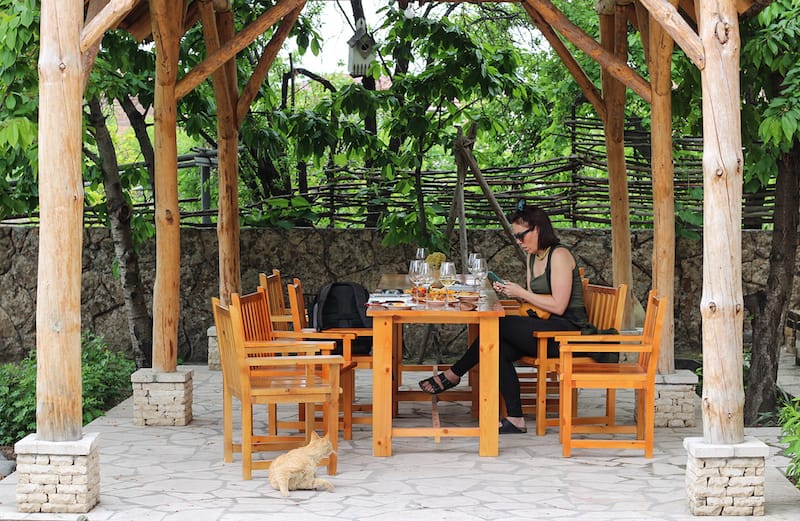 Gastro and Wine Yards in Ashtarak are located at many different places around the town, especially in the older parts of the area that are run by local families. Many of them are actually located in historical buildings.
Here are several Gastro and WIne Yards that we recommend where you will have a wonderful time with your friends and families in a cozy traditional setting: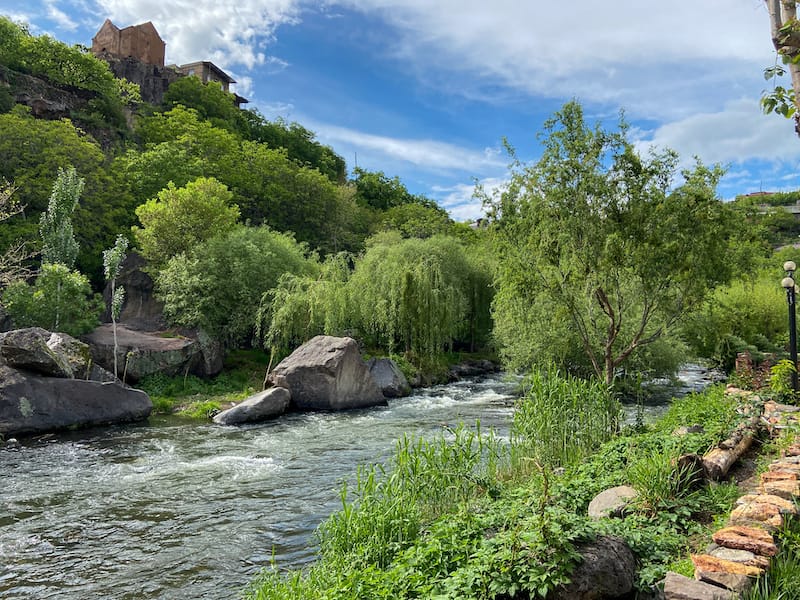 Places to Eat in Ashtarak (+ Cooking Classes)
These are some of the best places to eat in Ashtarak where you can enjoy a homemade meal under grapevines at charming, historic houses… or dine next to the running river in the gorge.
If you are looking for more than just a place to eat, you can enjoy a cooking class in Ashtarak! I had the chance to experience two different classes in town that I highly, highly recommend to those visiting (or looking for a cool experience outside of Yerevan).
Cooking Syrian-Armenian Food at Old Ashtarak Restaurant
A wonderful experience for learning more about the food of Syrian-Armenians and enjoying the robust flavors of it is at Old Ashtarak Restaurant in the heart of Ashtarak!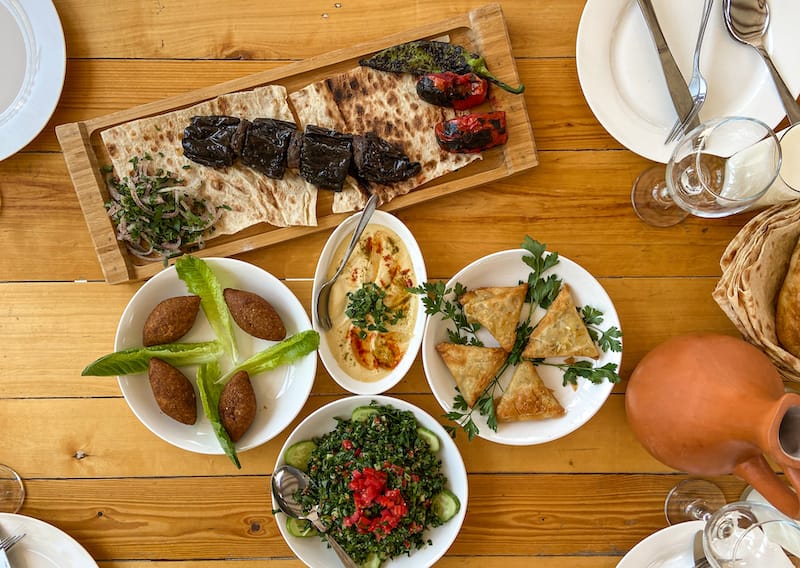 The beautiful building offers cooking classes and the chance to learn to make tabbouleh, among other tasty dishes. I am still thinking about the tabbouleh from there and encourage you to book a class yourself!
Making Sweet Sujukh at Tatoents Qotuk
Tatoents Qotuk is located in one of the oldest buildings in the city and you will have a chance to learn how to make sweet sujukh from Hripsime, a local master who has even traveled to Washington DC to show off her culinary skills!
In the lush garden at Tatoents Qotuk, you will be shown around before getting to watch her at work. Her husband, Arsen, had a coffee with me before my cooking class and I even got to take the sujukh home!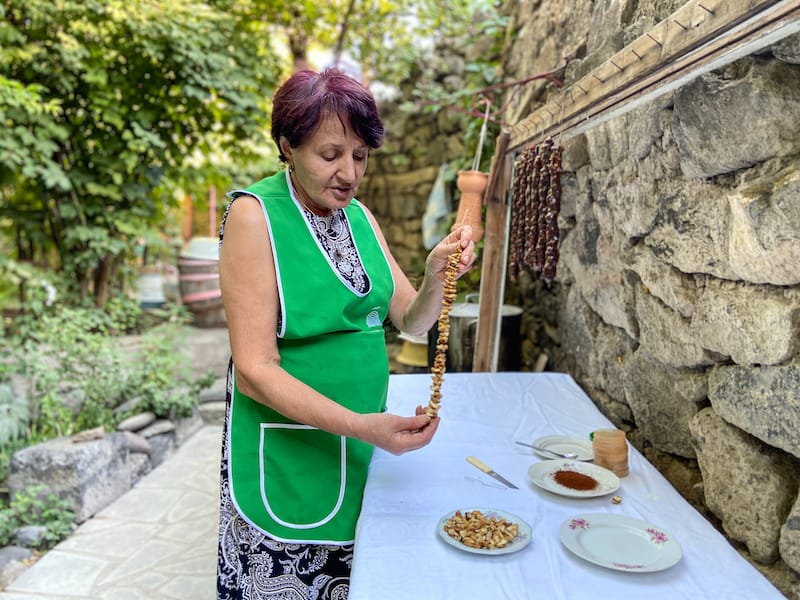 Ashtarak is known for its walnuts and there is no better way to celebrate this than to help put them into one of Armenia's most famous foods!
Where to Stay in Ashtarak
There are many comfortable and cozy guest houses in Ashtarak and some of them allow you to stay in the heart of Gastro and Wine Yards.
For larger groups and tourists who prefer staying at a bigger hotel, there are also plenty of excellent options.
Here are some of our top picks for where to stay in Ashtarak: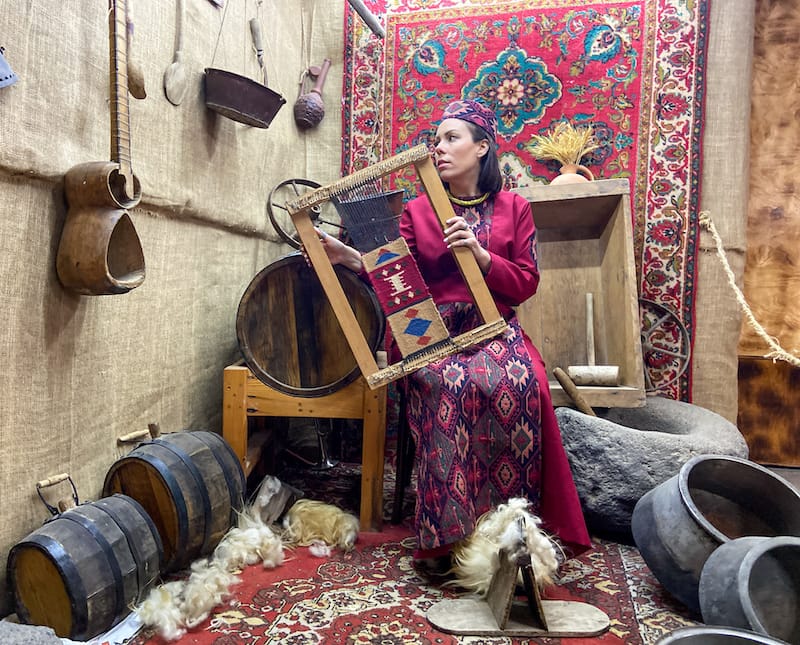 There are so many amazing things to do in Ashtarak that it definitely warrants a day trip from Yerevan when you're in Armenia!
Did we miss any worthwhile attractions in Ashtarak? Let us know in the comments!