Vanadzor has many small and big guesthouses and hotels in different parts of the city and Hotel Laguna, a place I recently stayed at, is located 3.5 kilometers away from the Vanadzor Train Station in a very green area.
I found the hotel, which was built in 2010, to be exceptionally great for visitors to the city who want upscale amenities and comfort at a fair price.
The hotel is the perfect place to stay for families, couples, or solo travelers and they offer a variety of spacious rooms with a modern design and several other offerings.  This is a quick recap of my time at Hotel Laguna and what the Vanadzor hotel had to offer!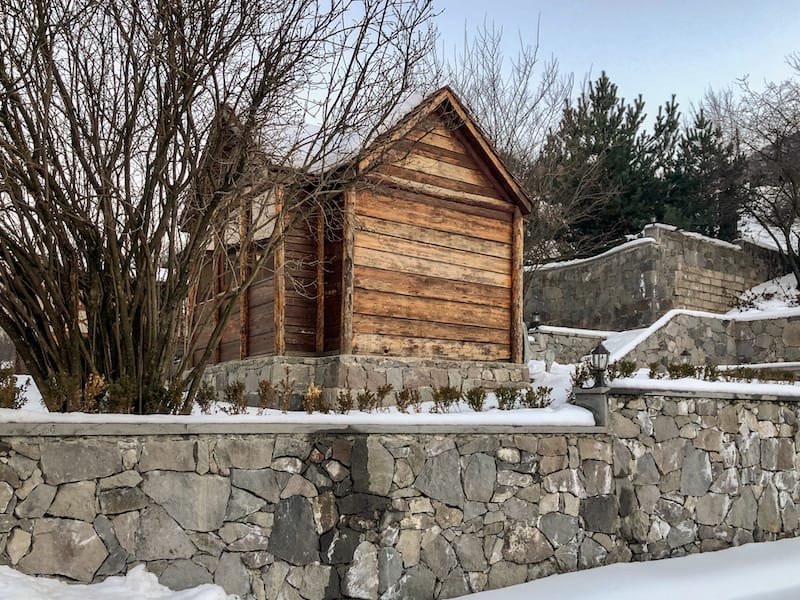 Rooms at Hotel Laguna
There are six different types of rooms at Hotel Laguna – all have breakfast included and offer your basic amenities.  Here are the different types of rooms at Laguna:
Economy Double (18sqm)
Economy Triple (25sqm)
Standard Double or Twin Room (22sqm)
Deluxe Double or Twin Room (30sqm)
Deluxe Triple Room (30sqm)
Family Room with Terrace (60sqm)
In each of the rooms and at the hotel, you will find the following amenities free of charge: wake-up calls, wifi, parking, cable TV, daily change of towels and room cleaning, hairdryer, toiletries, and more.
The rooms were extremely cozy, clean, and modern.  I loved being able to unwind after a long day at Laguna!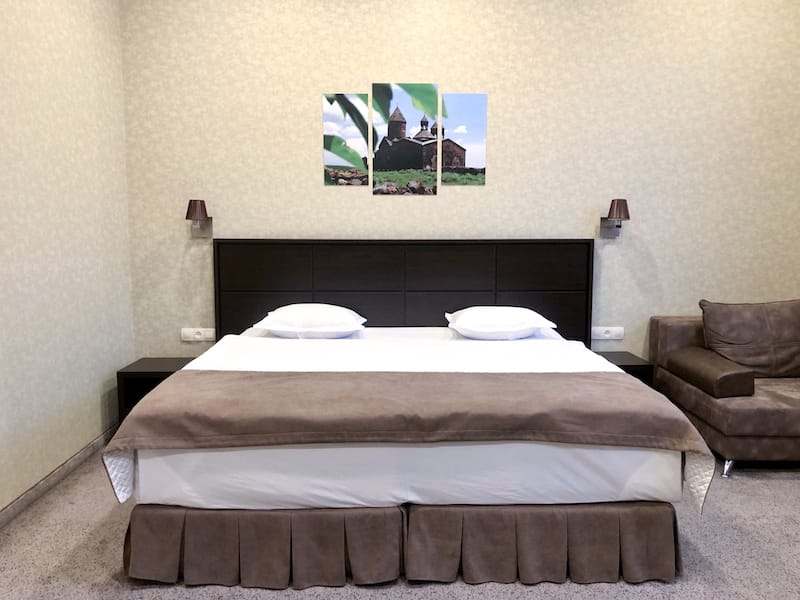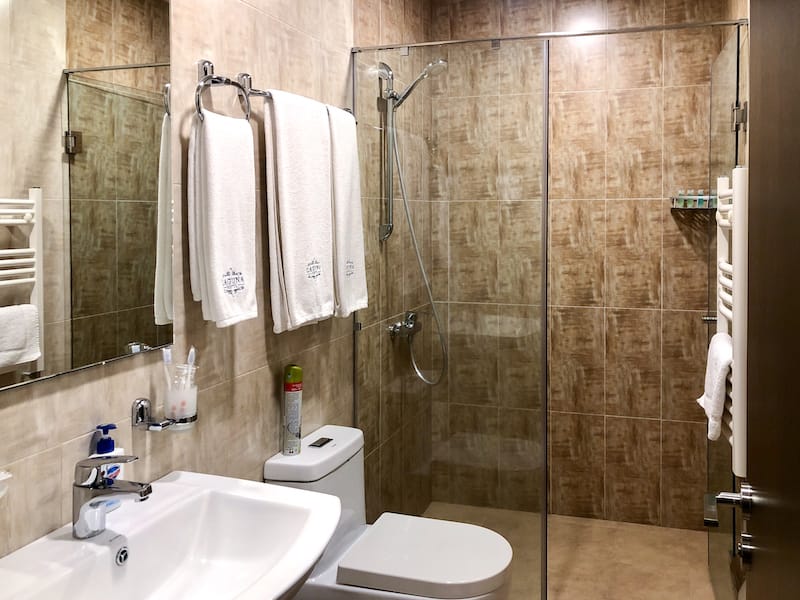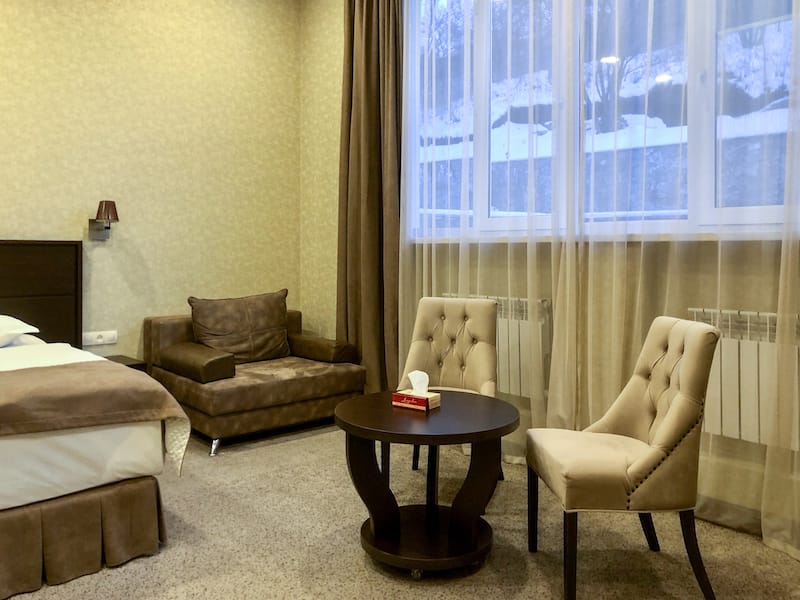 Hotel Laguna Amenities
The hotel has a lot to offer on-site beyond just comfortable rooms.  There is a 24-hour reception, security service, an outdoor swimming pool with sunbeds and towels (seasonal), and the chance to organize a picnic on the hotel grounds with your group.
Laundry service, ironing, business services (copy machine and printer), conference hall, and airport/train transfers are available but with a surcharge.
The breakfast was absolutely delicious! You can enjoy it on the first floor of Laguna Hotel and the bread is baked fresh especially for their guests.
Another perk of staying there is that you'll be able to take advantage of their veranda that faces the forest and is a fantastic choice of places to enjoy your morning coffee.  There is also an on-site, open-air restaurant and BBQ area.
In addition, if you end up doing a bit too much walking in Vanadzor and need to unwind and relax, you can use their sauna – it is the perfect way to calm your body down after the many exciting things to do in Vanadzor (and the hikes in Lori)!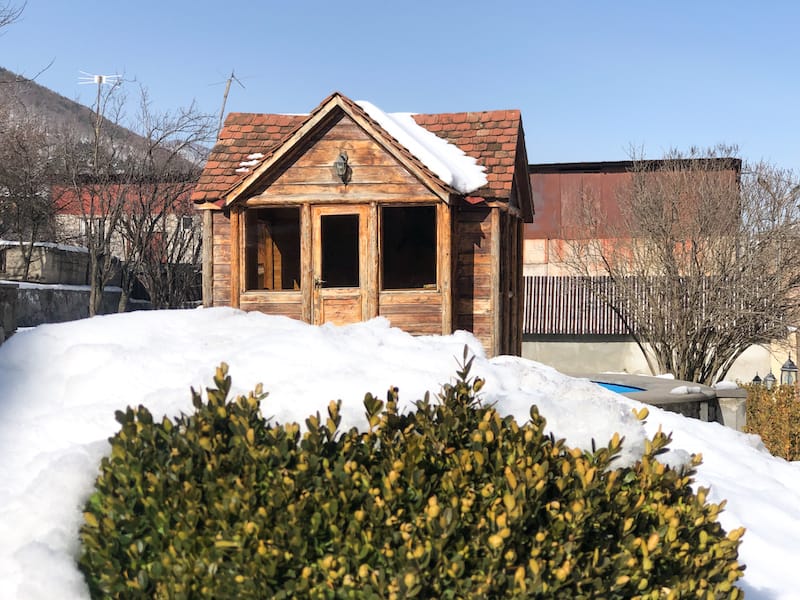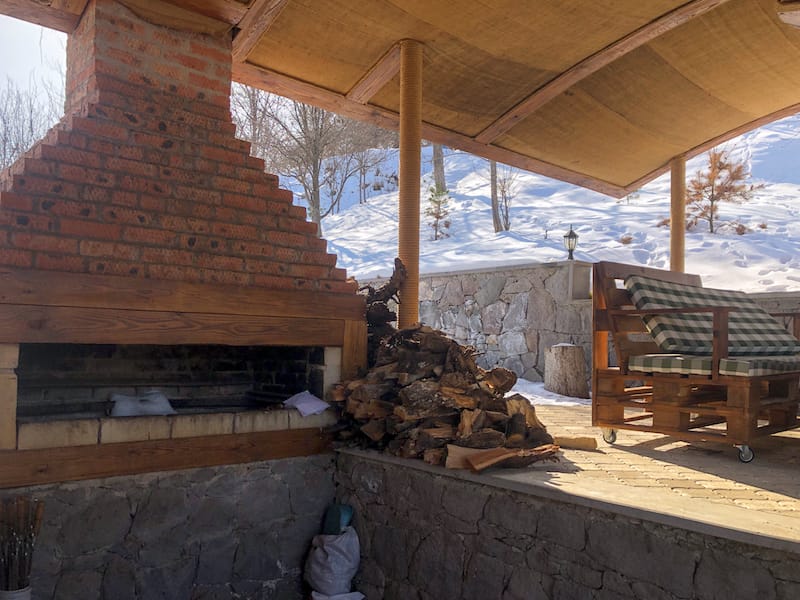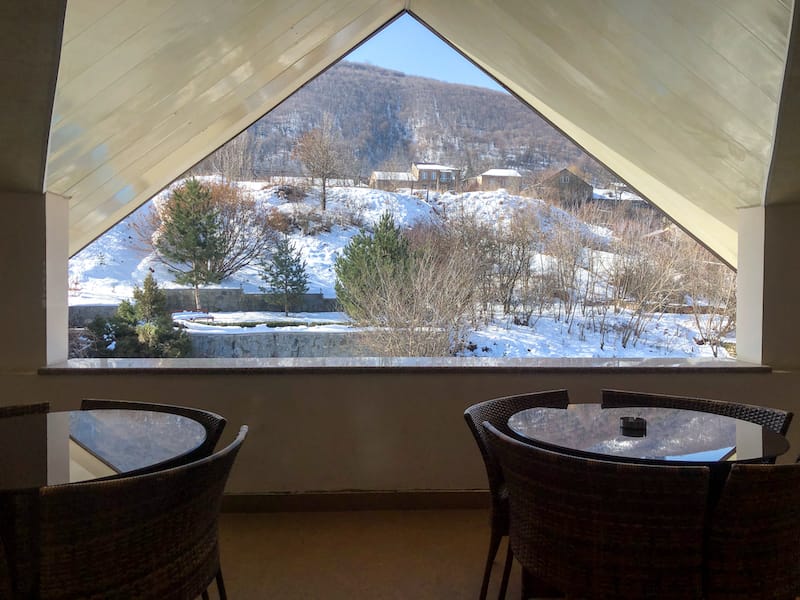 I had a fantastic stay at Hotel Laguna and it definitely mixed the comforts of luxury with affordability and is a great choice of places to stay when traveling to Vanadzor and the Lori region!
You can find Laguna Hotel at Yerevanyan 68a in Vanadzor.
>> Click here for rates and availability at Hotel Laguna
More Lori Travel Resources
**I was a guest of Hotel Laguna's on my stay in Vanadzor. All opinions are my own.