You never know what you can find accidentally chatting with new people that you randomly met during a group gathering.
I was at my co-working space, Impact Hub Yerevan, conducting a tourism workshop when I began chatting with one of the event participants who informed me he was going to check out an old train wagon nearby that he wanted to purchase and convert into a hotel.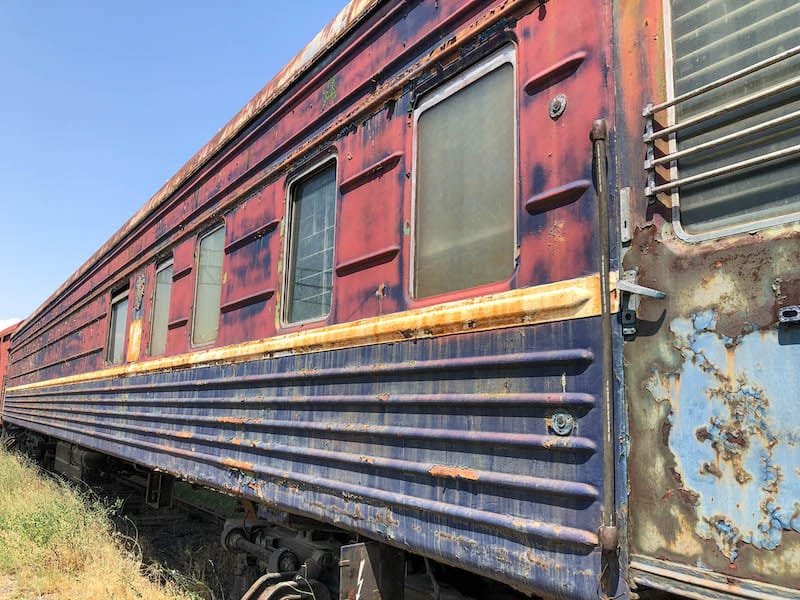 He wasn't overly specific in the details about what type of wagon it was but after questioning him further, I found out this train wagon was actually an old Soviet abandoned train that used to transport convicts to and from prison.
As usual, my curiosity was piqued when he mentioned it was a Soviet relic so I told him I had to accompany him to check this out, especially since its location was not far from Impact Hub in Yerevan!
Unfortunately, I am unable to disclose exact details of its location for now due to it being in government possession, but if or when that changes, I will update this guide! It was located near my workspace and the Yerevan Railway Station so it was not too far to get to.
We drove to the destination and received permission to enter and the worker walked along with us as we glared into a piece of Armenia's Soviet past.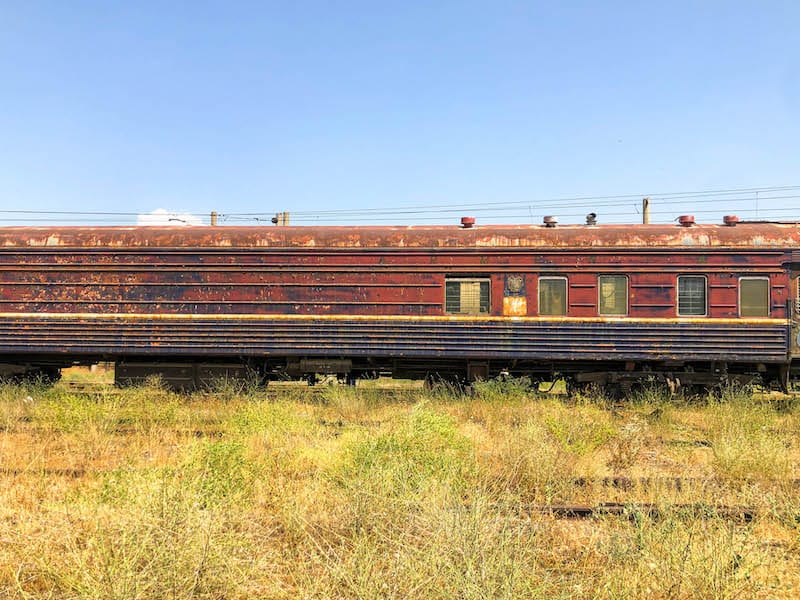 Disclaimer: This article is not a historical piece or an Anti-Soviet article but it's about a rusty old prisoner's wagon, some interesting photos, and my impressions. 
Once we came upon the wagon, it felt like a mysterious symbol of despair and hopelessness.
But, one I was curious to explore for a bit. I found myself standing next to the decades-old wagon that was completely rusted and felt like another piece of Soviet history left to rot in Armenia.
Getting inside was our next challenge. The doors were closed but we were able to climb onto it and enter from the central part, fortunately.
One thing to note is that many of the trains that ran in Armenia and a very long time ago had a purpose before the Soviets came and at the start of their presence in Armenia. 
As Wikipedia says: During the Russian Empire, at the end of the 19th-century and the beginning of the 20th-century, there was a famous historian and politician named Pyotr Stolypin who was the primary initiator of the agrarian reforms in Russian.
These reforms were supposed to be the end of slavery and they permitted everyone to own private land and qualify for other types of benefits.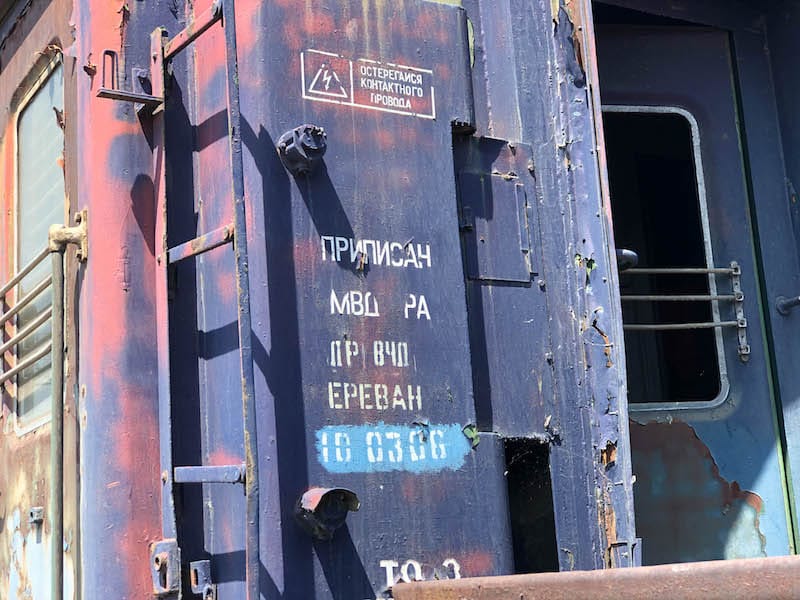 So, these types of wagons that later were called "Stolypin Wagons" were used to transfer all these 'volunteers' who wanted to take out a zero no-interest loan for land in Siberia.
The wagon was equipped with two sections of passenger seating and a luggage compartment where the passenger's goods were stored.
The ride was supposed to be one to independence and freedom.
However, once the Bolsheviks took power, the joyride to freedom and prosperity quickly turned into a ride from hell.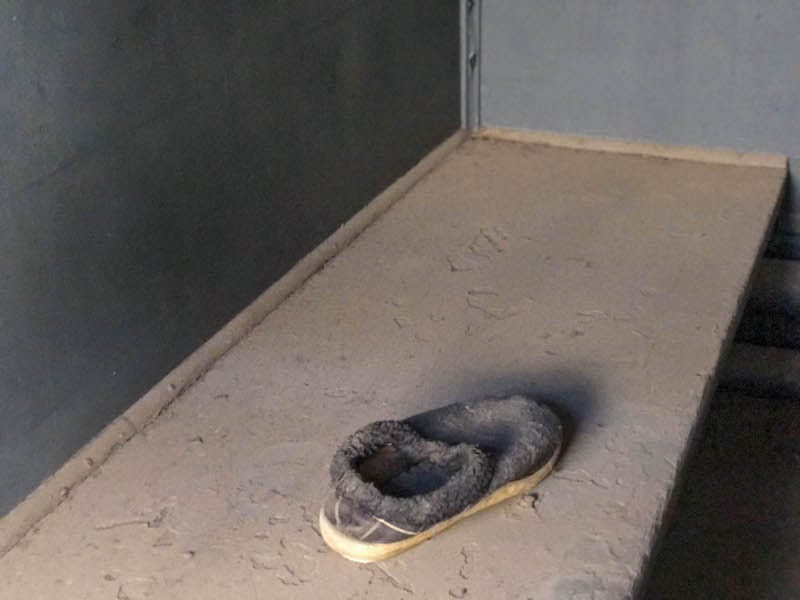 At the beginning of the Soviet era, especially during Stalin's time in the 1930s, these trains were repurposed as transportation means for exiles and prisoners, or enemies of the nation, to the notorious gulags of Siberia.
So, these trains were built with the intent of being transported to independence and freedom after Stolypin's mission but in the end, it was a ride to prison. The trip suddenly became rather somber.
More info about it HERE
Of course, this train is not a straight Stolypin wagon that was going to Gulags. But I think is possible to find a parallel and not judged me for not being super accurate with this. What I can be sure that this wagon was not going to Ibiza.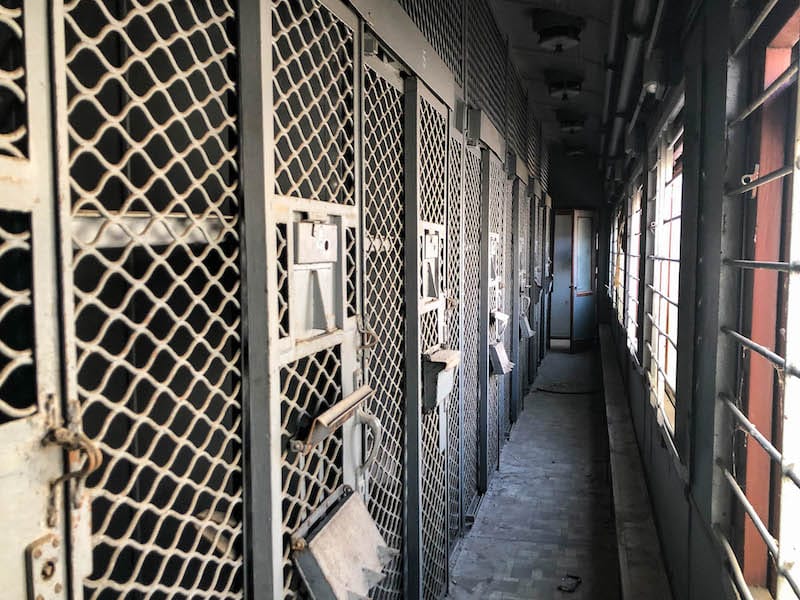 This particular train was likely built in the 1950s or 1960s (not sure) and likely had the same miserable aura I could feel as I strolled through it today in 2021.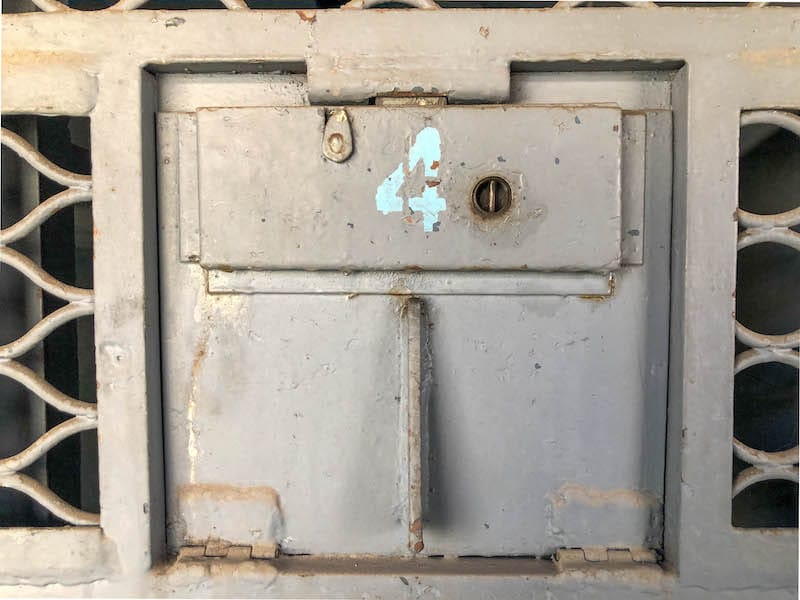 It was divided into sections- an area where the crew, the guards, the kitchen was located and then a narrow area with small cells and barred doors where you would find security sections everywhere and small feeding windows for the prisoners. 
The beds were rough and likely felt like sleeping on a concrete slab. There is no way these were comfortable to sit on for more than a minute, let alone to lay down on and sleep during a neverending train ride to Siberia.
I can't imagine the hopelessness one felt when having to endure this type of treatment.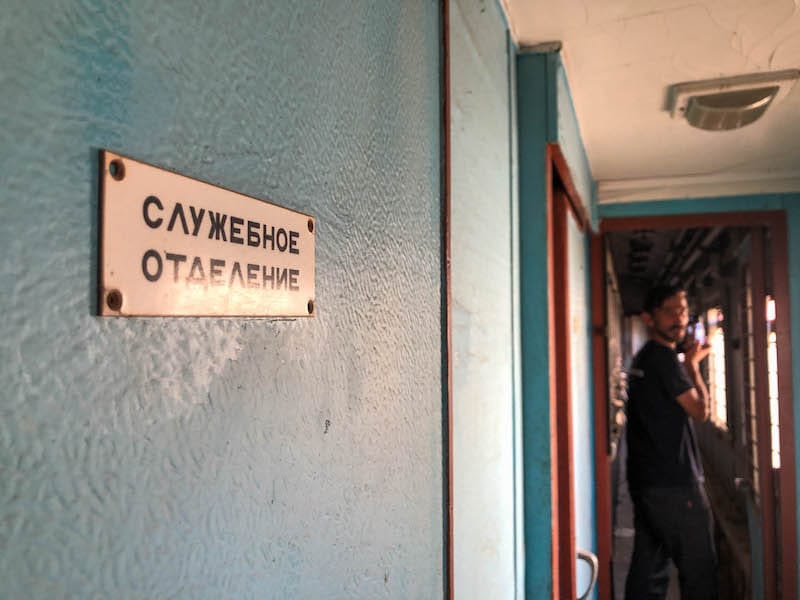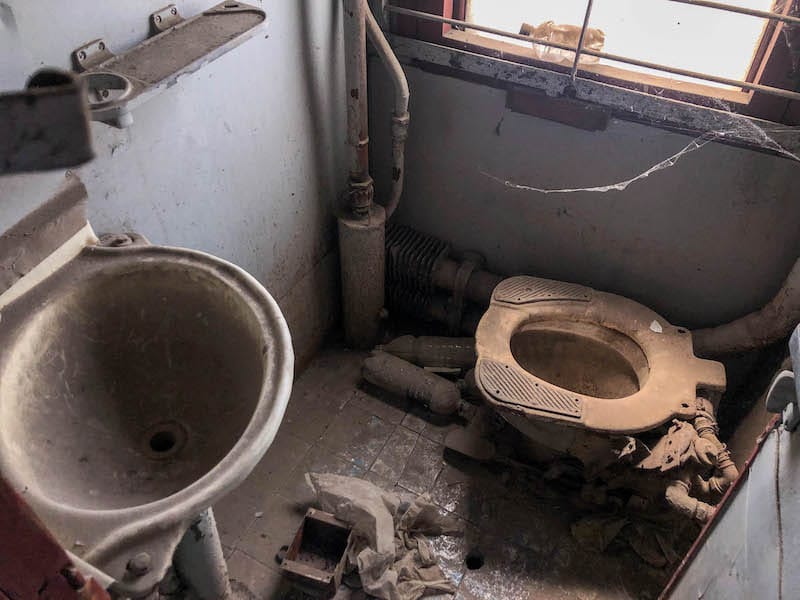 The remainder of the train was built to feel like a prison, too.  The toilet area and an iron box area all really prepared you for your ride to hell.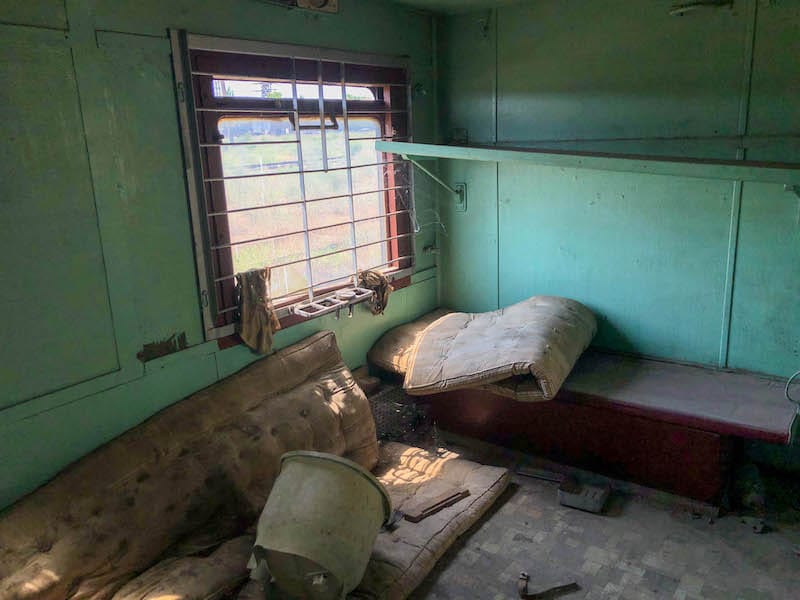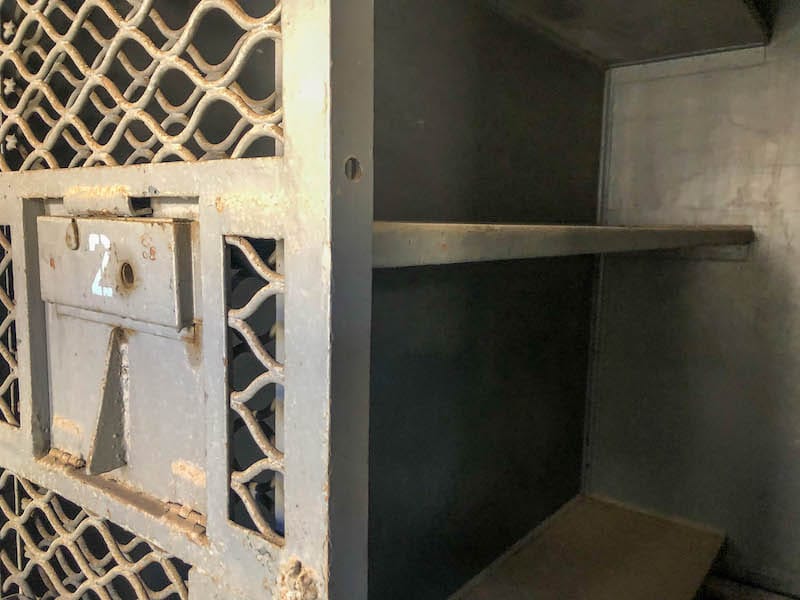 While it seems like they could only squeeze around 75-100 people on one of these types of trains going to the gulag, it turns out that they would pack them full with thousands of people.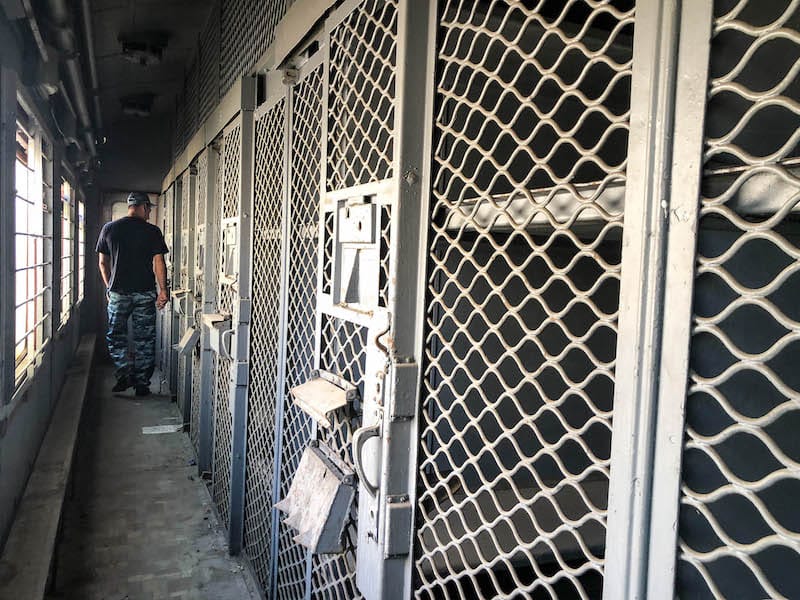 It was truly sad to think that some of these people were likely innocent and just victims of the state yet they had to partake in a piece of a dark history that we may never tangibly understand or comprehend.
But it's just my opinion because during the Soviet era the crime rate used to be high as well.  
This wagon truly was something out of a horror movie.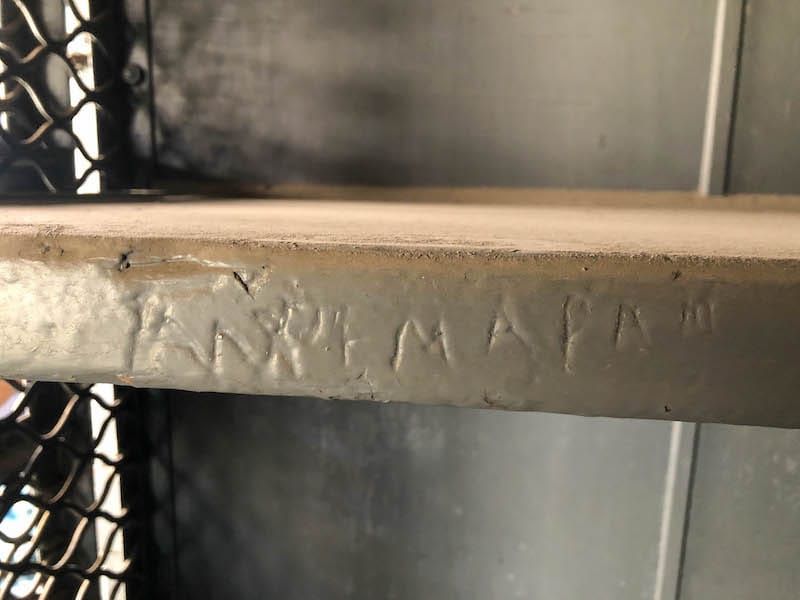 Once we exited the wagon, I did see the Coat of Arms from an already independent Republic of Armenia, which means that this wagon was later used for transferring other things. Let's just hope it was for something more palatable, like lavash or apricots.
And, at the end of it all, the person who wanted to purchase this wagon was unable to do so because transferring it to the facility he wanted to take it to was nearly impossible as it was in another region of Armenia.
More Soviet Armenia Travel Guides