Armenia is home to hundreds of wild edible herbs that grow pretty much everywhere across the countryside – even out of the sidewalks in Yerevan!
If you've spent some time here, you've definitely noticed that these herbs are a big part of local people's diets.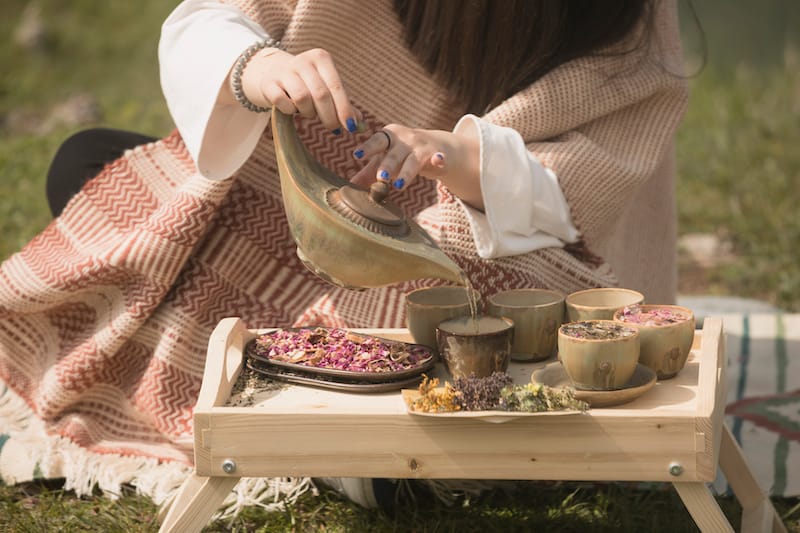 Herbal teas like mint, chamomile, and thyme are especially popular all around Armenia.
Despite their wide presence in Armenian food culture, there is no organized tea drinking ritual in Armenia.
There are lots of rituals and superstitions around coffee, like the reading of coffee grounds, but for some reason there is no organized tea drinking ceremony. Until now!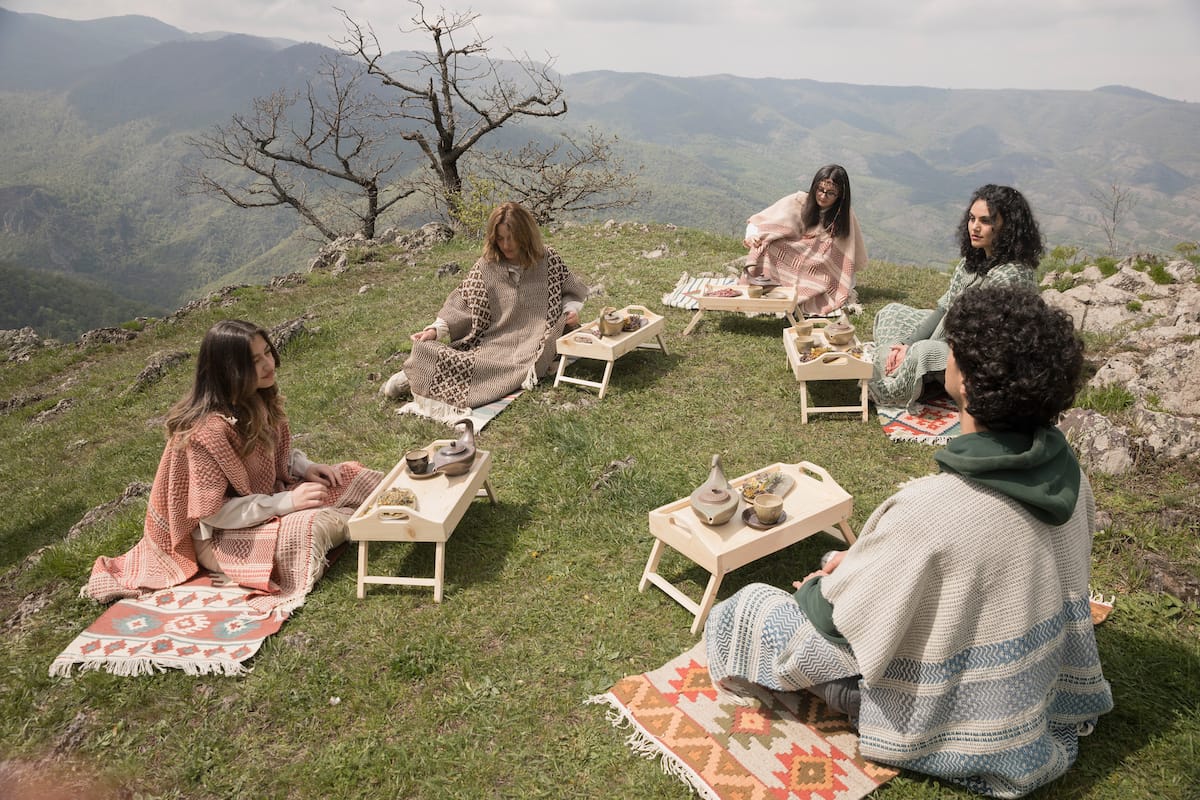 Armenian Tea Rituals by Darman is the first and only tea-drinking ceremony in Armenia, accelerated through ONEArmenia's (1A) "Inside Armenia" project.
You may have read about 1A and their work in tourism on our blog before.
In short, 1A is a nonprofit organization that develops and launches extraordinary cultural experiences in Armenia that give back to local communities.
They focus on creating travel products like Armenian Tea Ritual that are educational and fun for travelers like you, and that create meaningful benefits for local hosts.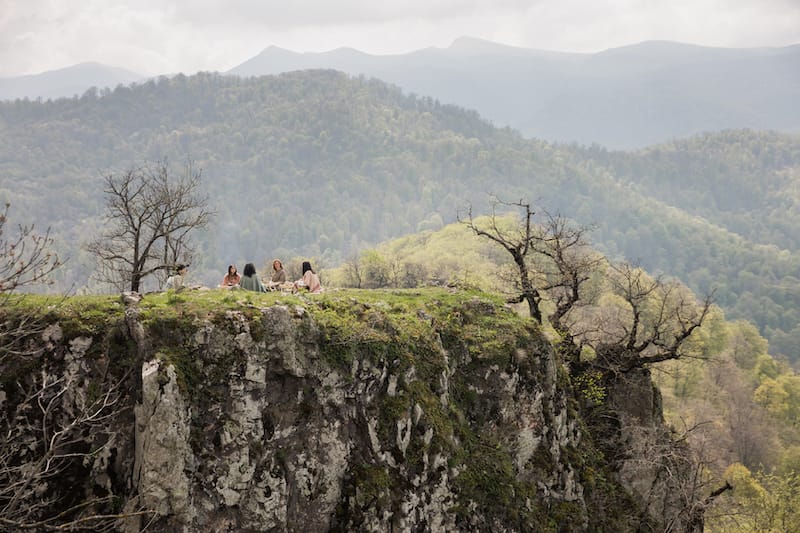 Let's see what an Armenian tea drinking ritual is all about, and how you can experience one yourself.
How To Book
Darman is the first and only organic-certified tea producer in Armenia.
They source the herbs and wildflowers they use in their custom blends from the mountains near Berd in the Tavush region, where this experience takes place.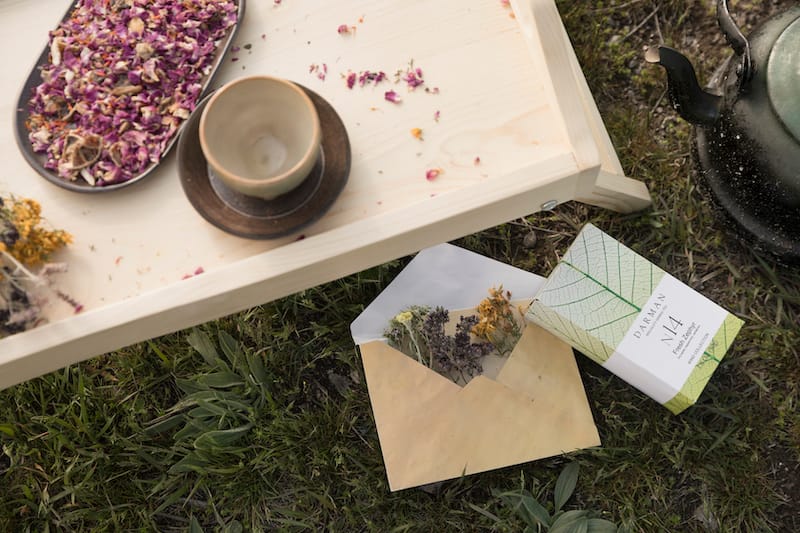 To book this experience, you can contact Darman directly or book through 2492 Travel, 1A's for-purpose travel brand.
Though Berd is pretty far from Yerevan compared to other destinations in Armenia, it's definitely worth the visit.
Not only is it one of the most beautiful green corners of Armenia, but it's also a relatively unexplored region by travelers, which means you'll be among the first to experience it as an outsider.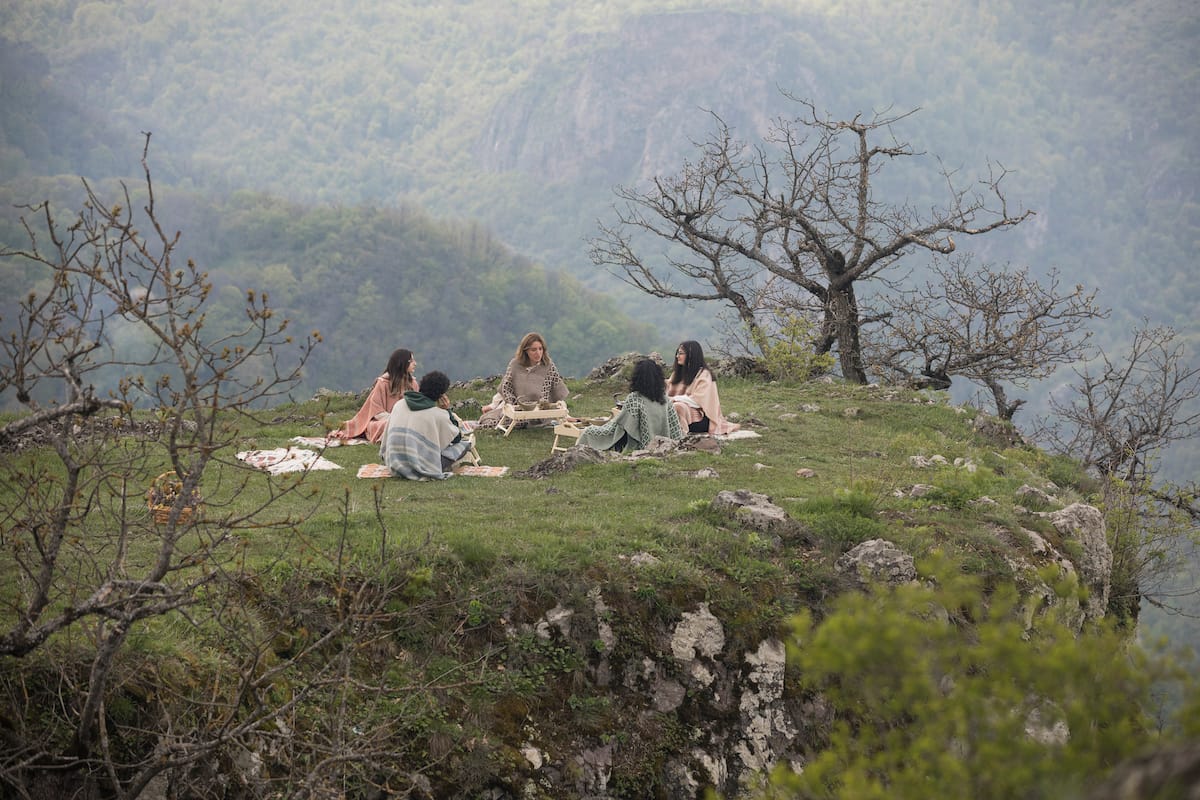 The drive there is beautiful, and along the way you'll pass other great destinations like Sevan and Dilijan.
Where To Meet
You'll meet your hosts from Darman at their production facility in the town of Berd, from where you'll head to the mountaintop location where the tea drinking ritual takes place.
If you need transportation from Yerevan, 2492 Travel can help arrange that. Just book your experience through them.
My Experience and Highlights From the Day
Duration: 3 hours
Meeting Point: Darman Organic Herbal Teas, Berd, Tavush Province
Languages: Russian, Armenian, English
CLICK HERE TO BOOK!
When we got to Darman's facility, our host Ruzanna, who's actually one of the founders of Darman, gave us an intro to their family business's history and philosophy.
I was immediately impressed by Ruzanna's passion for wild herbs and Darman's desire to share them and their wellness properties with the world.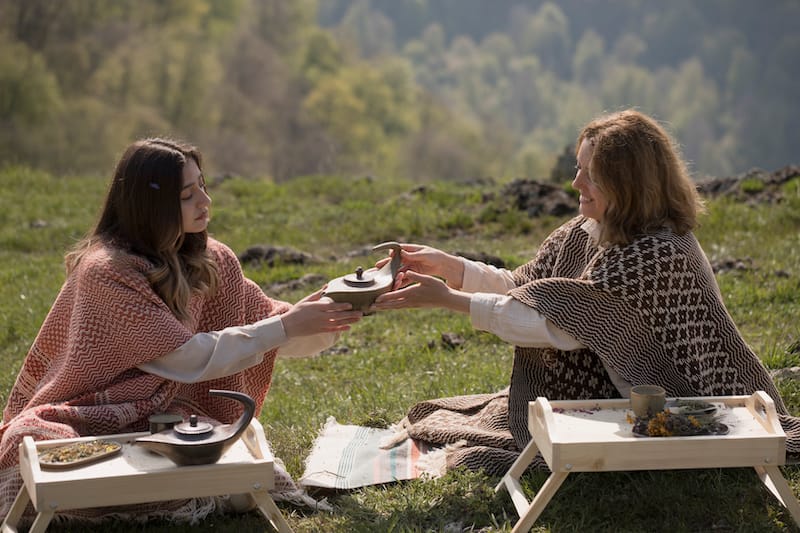 After the introduction, we hopped in an off-road vehicle and headed to the spot in nature where the tea ritual would take place.
We ended up in a beautiful little field among the Miapor Mountains near Berd, with beautiful views of the valleys below.
The area was SO green – I really felt one with nature. Waiting for us there were traditional Armenian carpets arranged in a circle, custom made for this experience.
On top of each carpet were handmade ponchos (it was a bit chilly at that altitude) to keep us warm, and small trays upon which were placed tea pots, cups, and various dried herbs and wildflowers.
Once we got settled down on our carpets, the ritual began. First, Ruzanna taught us a bit about each of the herbs before us, what they're used for traditionally, their wellness benefits, and what other herbs they go along with in terms of flavor and aroma.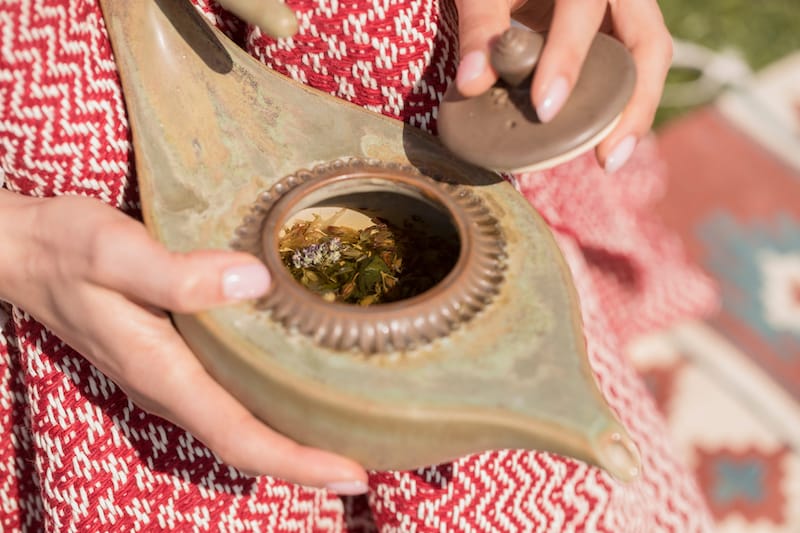 We each selected the herbs and flowers we want to be included in your own personal blend, combining them together based on Ruzanna's recommendations for proportions.
After brewing the teas in the tea pots, which were also custom made by local craftspeople based on traditional Armenian oil lanterns and using traditional ornaments, we tasted them together.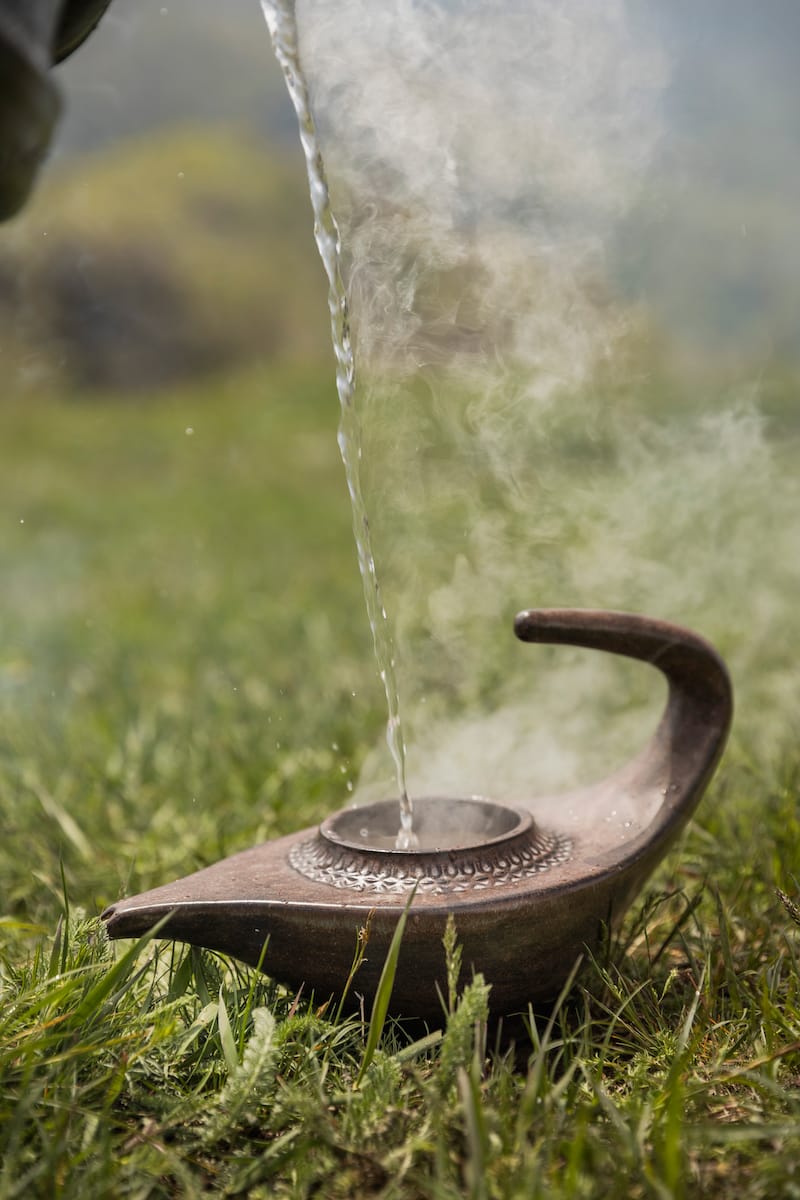 To activate our sense of smell and enhance the tasting experience, Ruzanna also performed an aromatherapy ceremony, burning select herbs that not only smell good but also have proven antibacterial properties. In fact, this was a common practice in old Armenian homes.
Finally, we ended the experience with a basic meditation session.
The combination of the tastes and aromas of the teas, our oxygen-rich setting in the outdoors, and the basic meditation that Ruzanna led for us left me feeling extremely relaxed and in harmony with my natural surroundings and the other guests on the experience.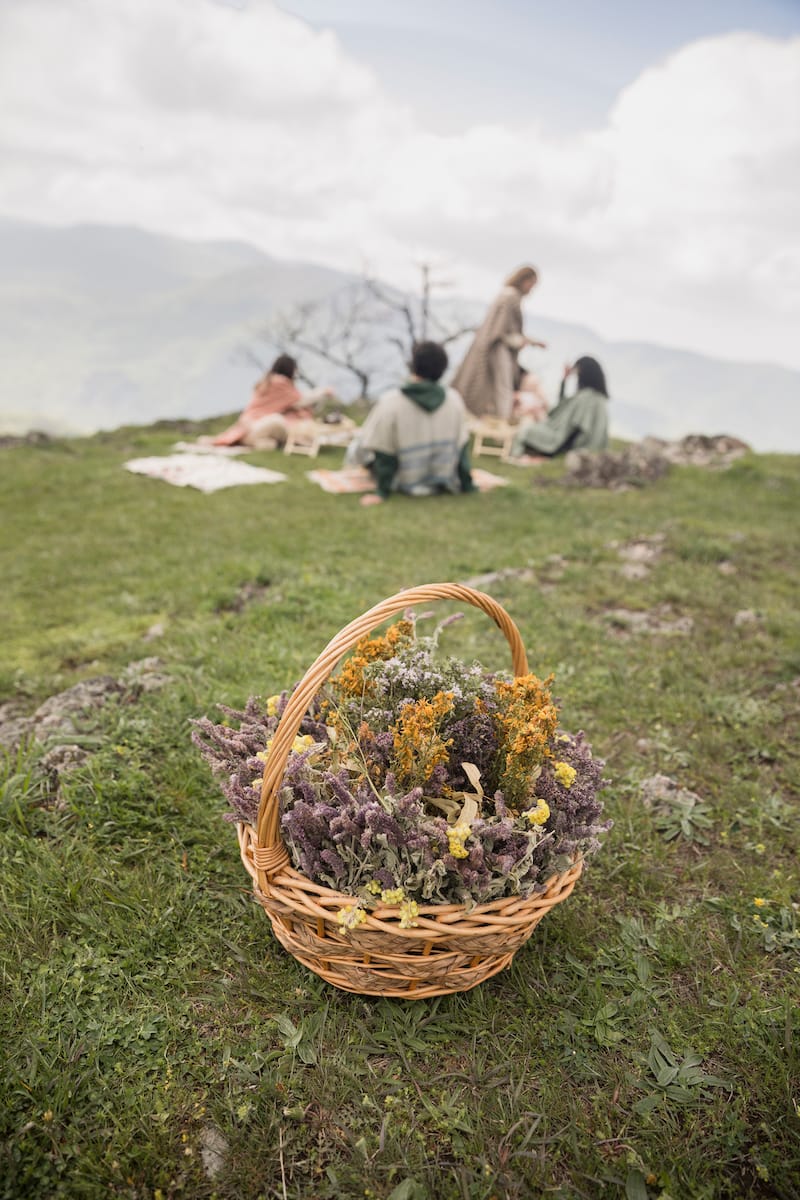 I was so impressed by this experience. It's a truly one of a kind wellness experience that you can't find anywhere else in Armenia.
If wellness, nature, and local traditions are your thing, then I highly recommend you experience this yourself!
Who Can't Join
Unfortunately, due to the location, wheelchair users are unable to partake in this experience.
But, 1A and 2492 Travel are actively working to make this and all the other experiences they work with in Armenia accessible to all.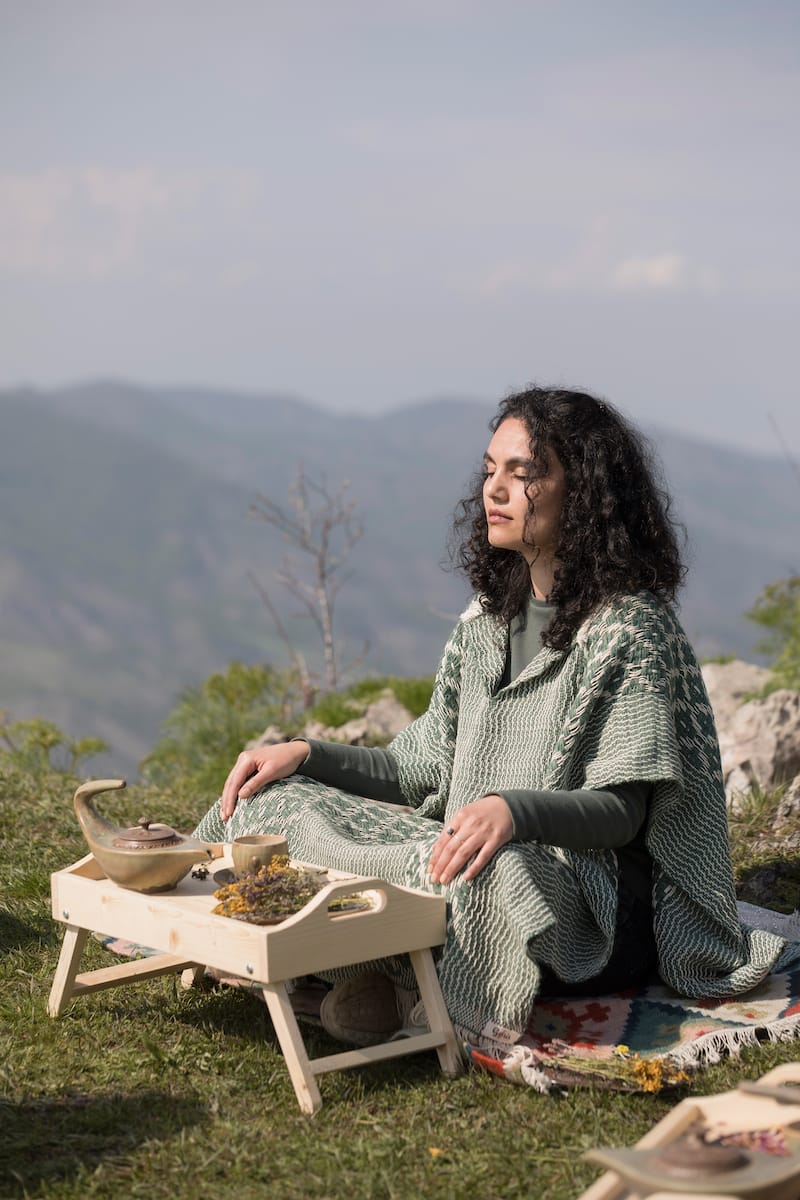 We recommend that you wear comfortable, closed-toed shoes for this experience, and don't forget a jacket, hat, and sunscreen.
While the mountains may be cool, the high elevation means that the sunlight can be intense. In case you forget a jacket, the ponchos will definitely keep you warm.
Should You Book This Experience?
Absolutely. Not only is it a truly unique experience in Armenia, but you'll be among the very first travelers to experience it.
Don't forget to leave reviews about your experience on our site and share with your friends and family so they can experience the healing power of herbs while in Armenia.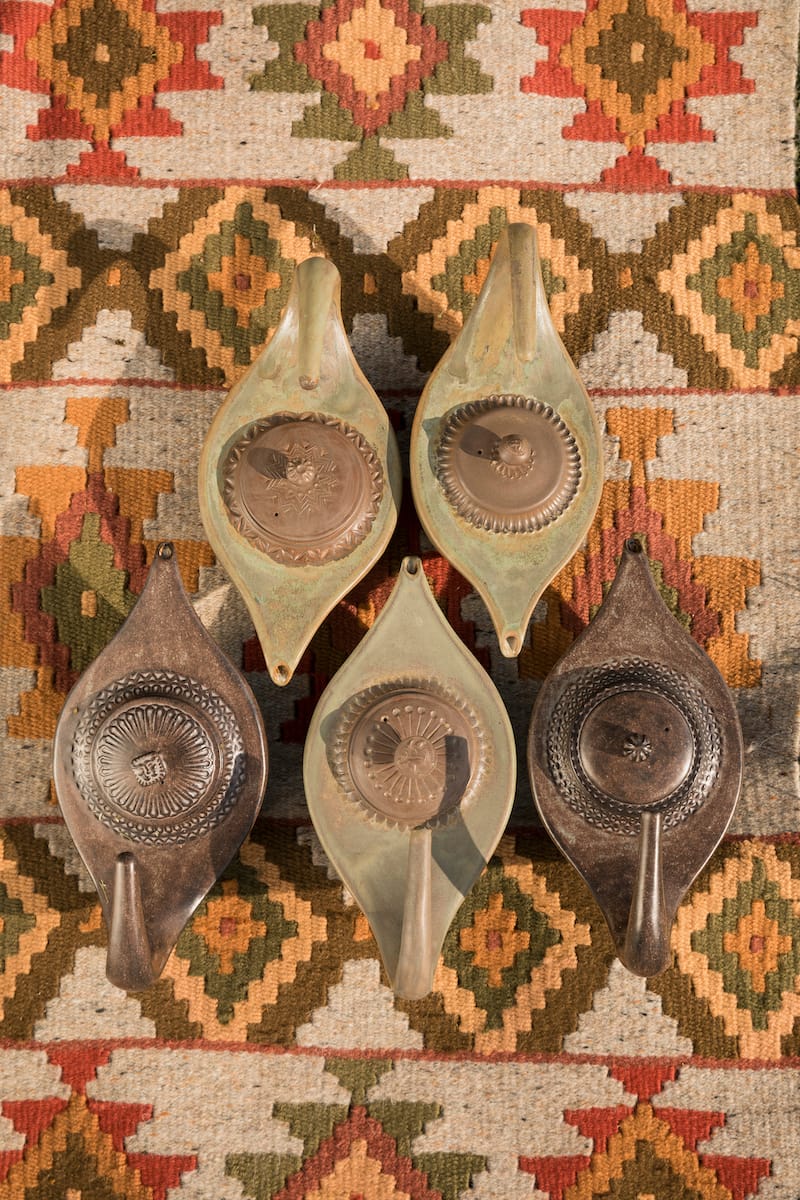 Let us know if you have any questions about this silent mountain therapy in Shirak in the comments!
More Armenian Gastro Guides