We have been to Verin Khotanan village two times – once was a quick pit-stop on our way to Shrvenants and the other was to visit the wonderful Verin Khotanan Guesthouse there.
This is a short recap of our time in Verin Khotanen, including the top sight there, where to stay, and why you should stop there on your Legends Trail hike!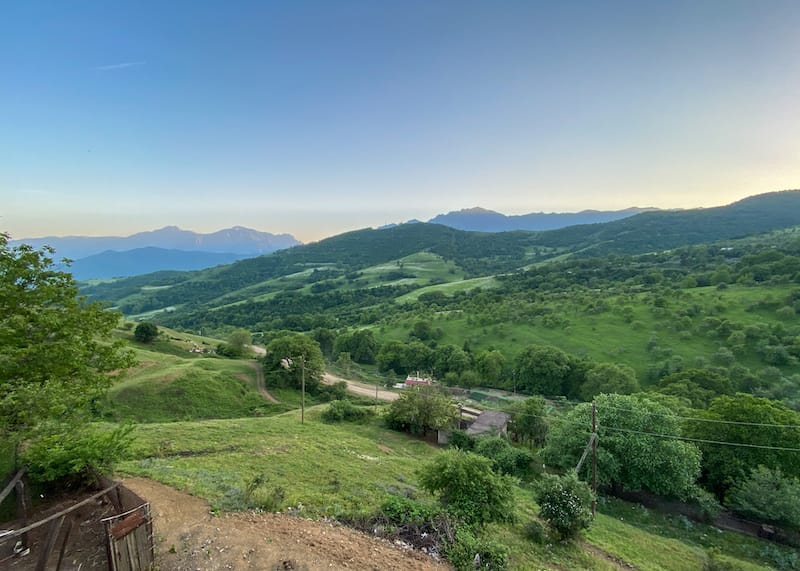 About Verin Khotanan
Aram and I have visited so many villages in Syunik but Verin Khotanan might just be the most beautiful, or one of the most beautiful.
The village has just over 200 residents and is nestled in a gorgeous and untouched place that has epic views of Khustup. A short drive from Tandzaver, it definitely is worth checking out!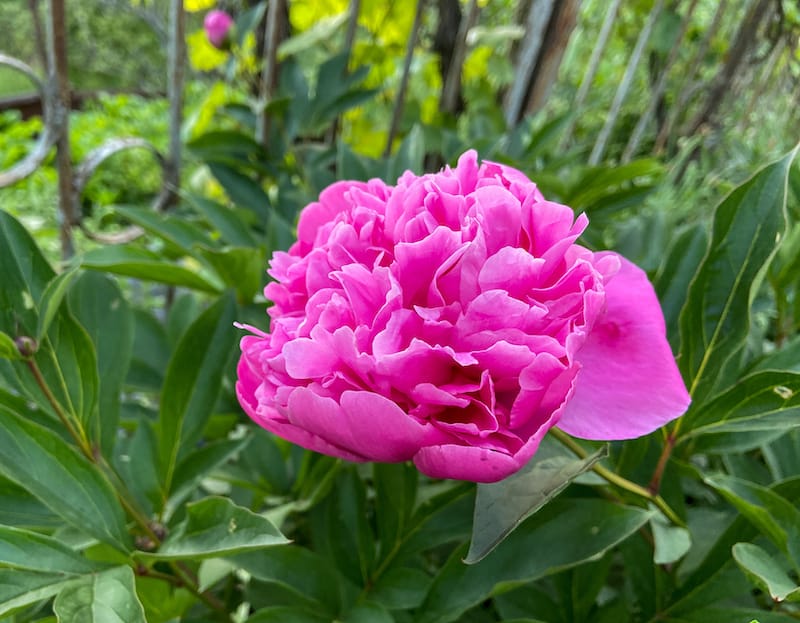 One of the most interesting things about Verin Khotanan is that it is not as old as many of the other villages in the Kapan and Tatev area.
The oldest artifacts can only be traced back to the 17th century, which for me, as an American, is still old.  But, for Armenians, that is relatively new!
Verin Khotanan is a sleepy village but that is part of its charm. The mesmerizing views do all the talking that one needs to feel connected and present in the Syunik village.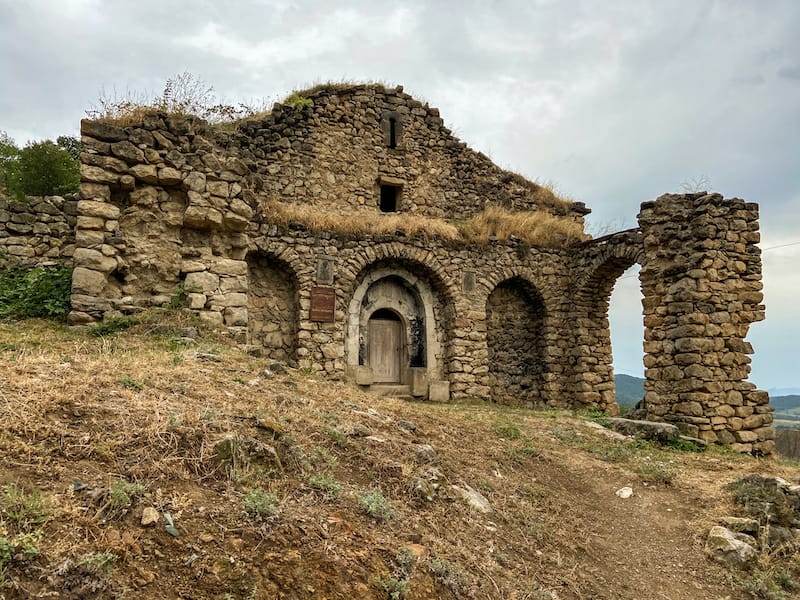 There is a small shop there and one of the main things to do in Verin Khotanan is to visit the Holy Mother of God Church in the village.  It dates back to the 17th century and sits atop a small hill and you can't miss it when in the village!
Verin Khotanan Guesthouse
If you're looking for a fantastic place to call home for a night (or many!) when you're visiting Verin Khotanan, look no further than the Verin Khotanan Guesthouse.
Run by Anna Martirosyan and her husband, the property sits in a lush garden on a hill that truly has unspeakably beautiful views! While you're only 30 minutes away from Kapan, it will feel like light years away from the hustle and bustle of any city.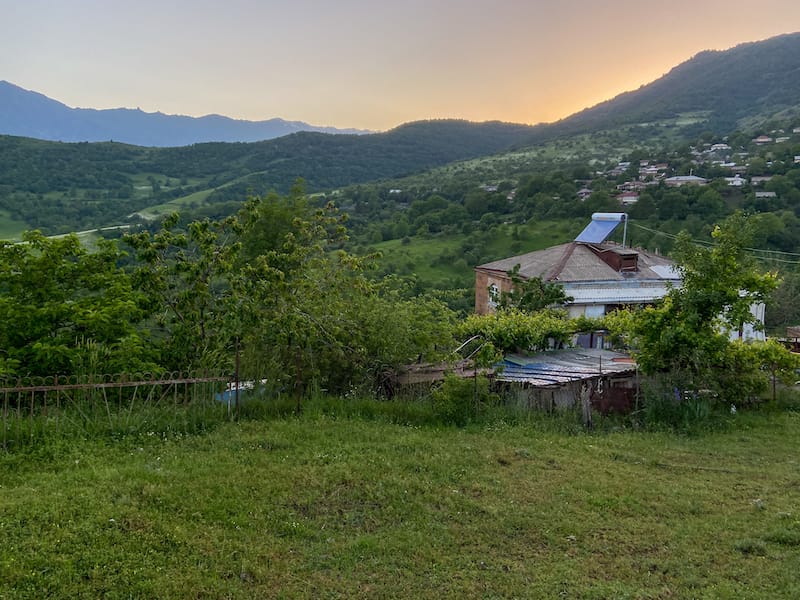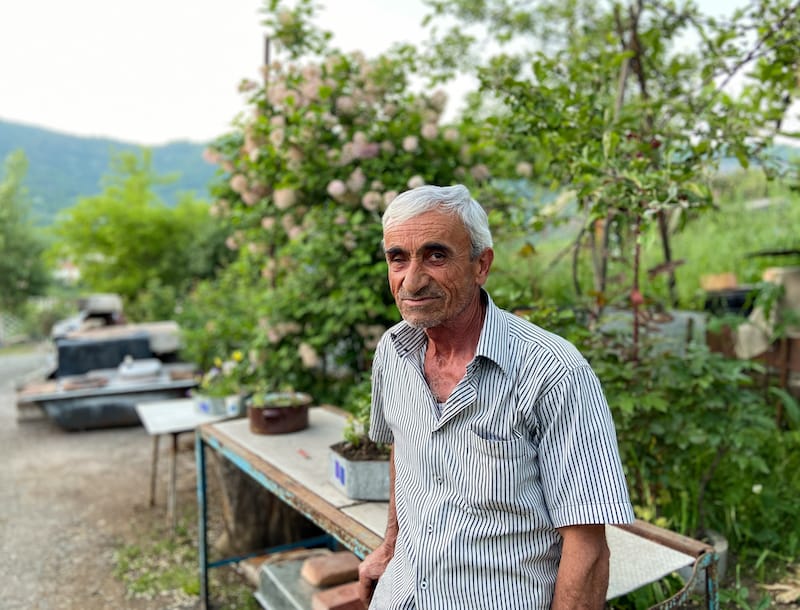 The guesthouse is undergoing renovations and has partnered with People in Need to bring solar power to the B&B. In the guesthouse, you will find clean rooms, homemade food, wifi, and the hosts can help you with your hiking desires.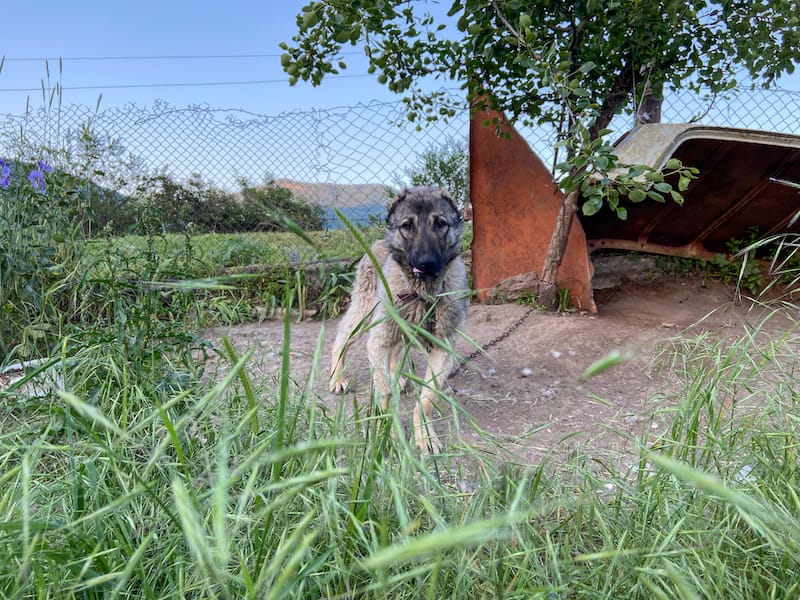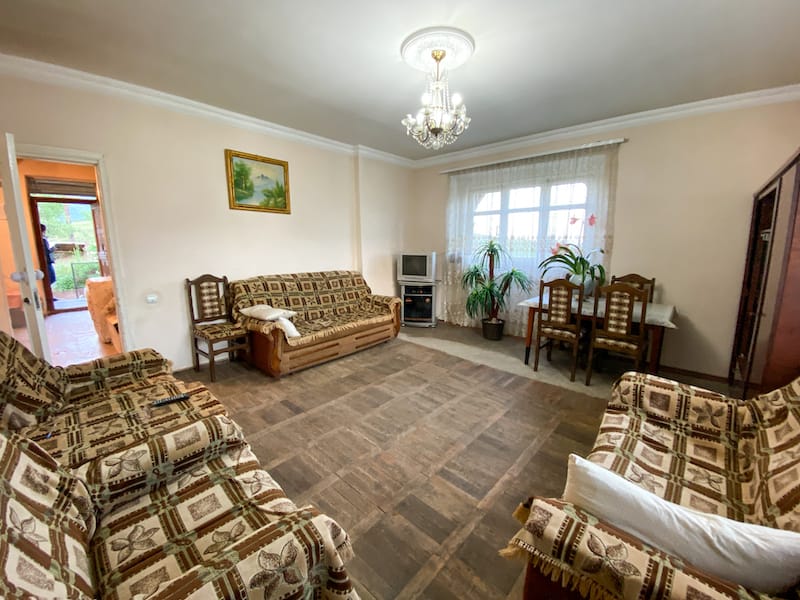 To book the Verin Khotanan Guesthouse, you can call 094 332470.
Verin Khotanan is such a gem – I hope you have the chance to check it out and book a stay at the Verin Khotanan Guesthouse when you're there. The views are absolutely dreamy!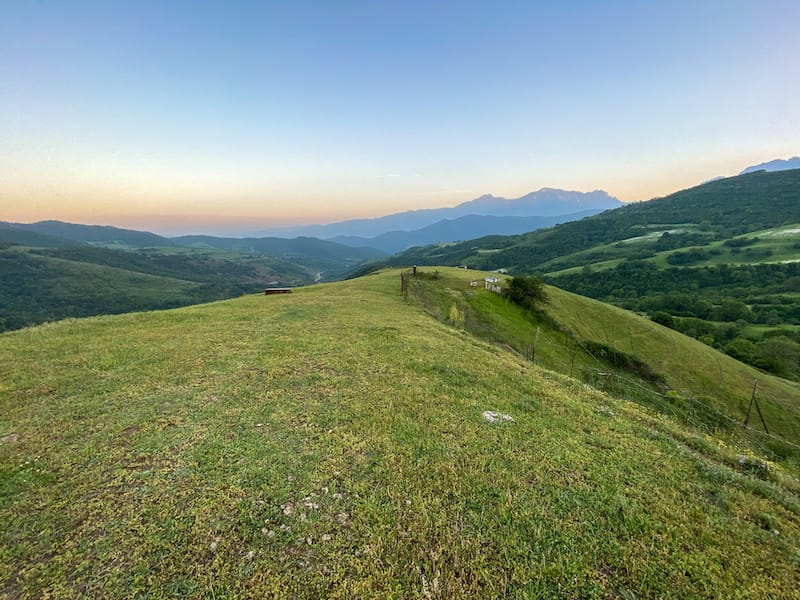 *This article was produced with the financial support of the European Union. Its contents are the sole responsibility of Absolute Armenia and People in Need and do not necessarily reflect the views of the European Union.
**The Legends Trail was created by People in Need representative office in Armenia in the frame of "EU4Tourism: Outdoor adventures on the historic trail in Syunik" project funded by the European Union.