I find dry and arid landscapes alluring. I always have. I grew up in a place teeming with greenery, trees, and water… so any place that looks like its opposite captivates my attention and lures me in.
Therefore, visiting Angelsʻ Canyon in Armenia was always a top priority for me… even if it did take me a while to make it there!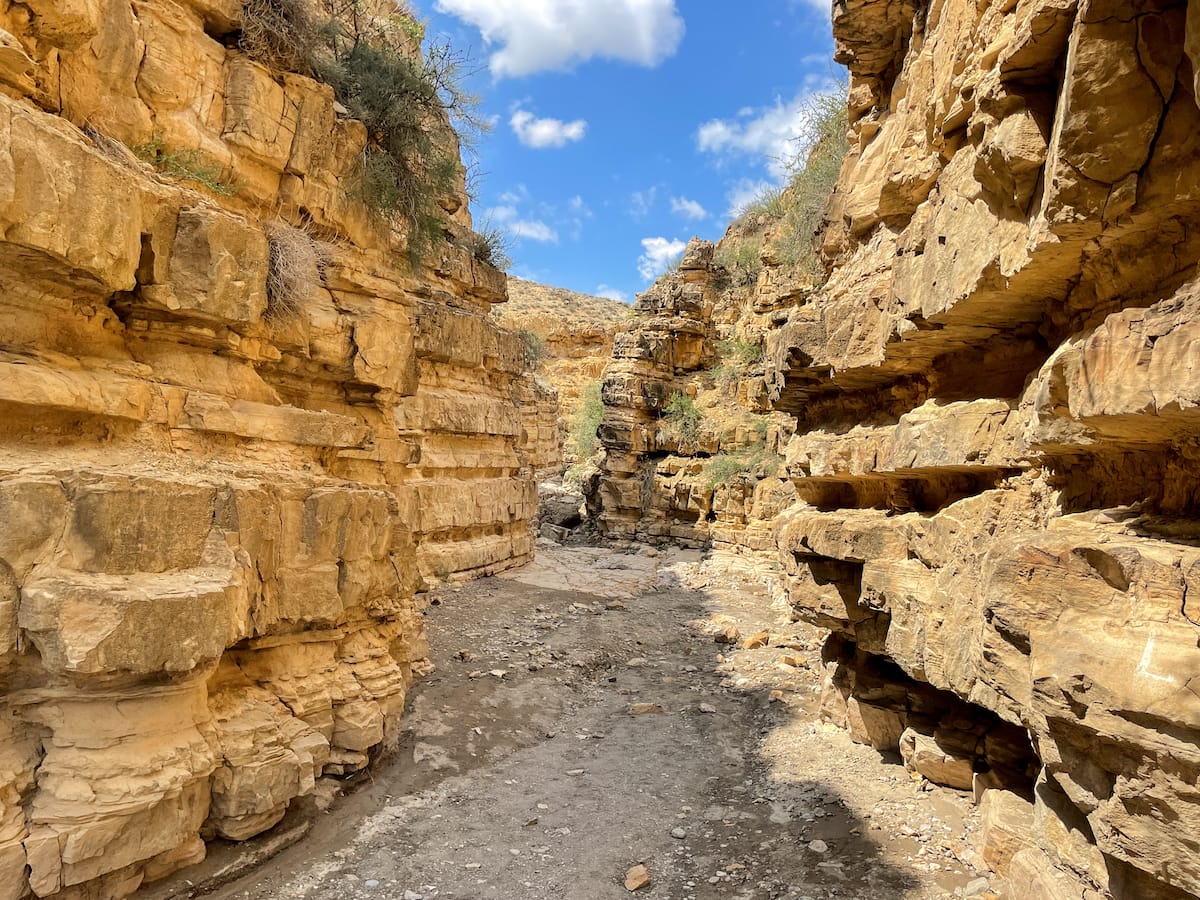 This guide will detail how to get to Angelsʻ Canyon, why you should visit, and a few travel tips for your trip!
Do you have any additional questions about traveling to Angelsʻ Canyon? Let us know in the comments. Thanks!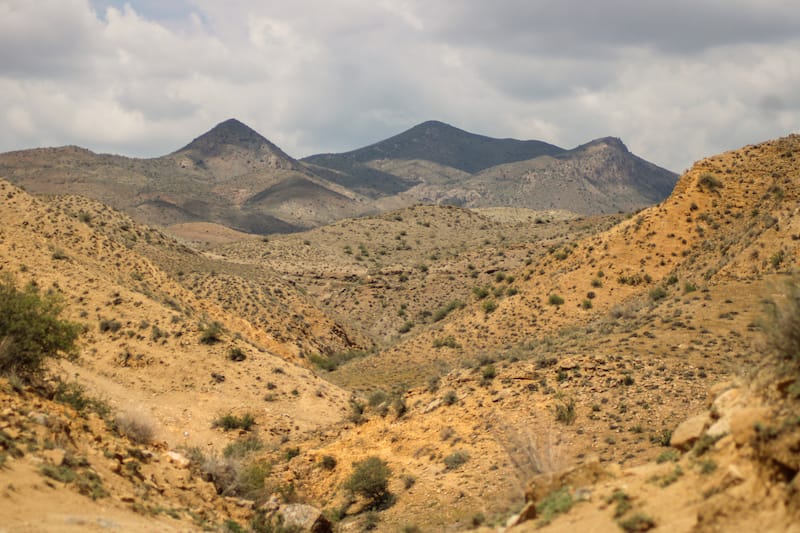 What is Angelsʻ Canyon?
Located near Vedi in Armeniaʻs Ararat marz, you will find beautiful Angelsʻ Canyon. It is situated in Dashtakar, a village that is about a 45-50 minute drive from Yerevan to the capital cityʻs south.
In Armenian, the red-yellow canyon is called Hreshtakneri Dzor and you will easily be able to find it once youʻre in Dashtakar (which has a large arch with the townʻs name written in Armenian as you enter the village).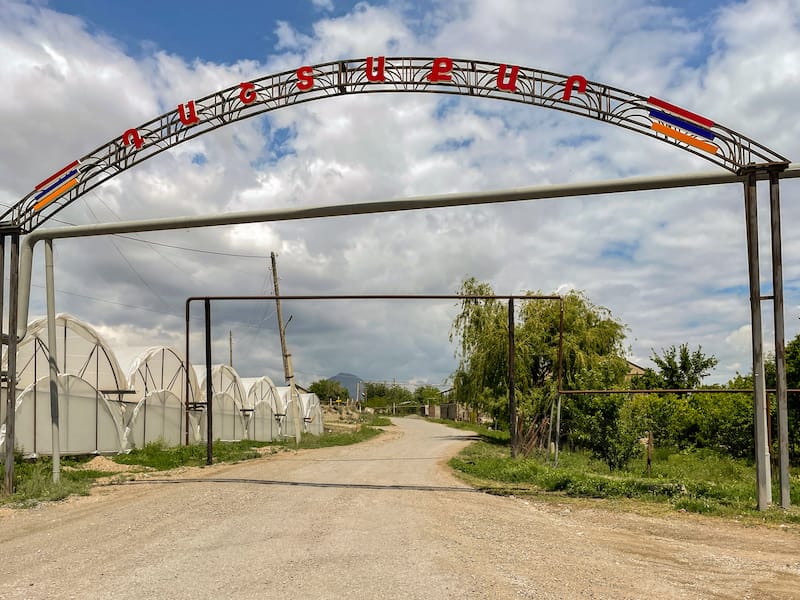 The canyon is not huge… but it is big enough to pique your interest and excitement for the arid and rugged landscapes of the area.
You are located close to Khosrov State Reserve as well as the Caucasian Wildlife Reserve, so you may see some wildlife like snakes, tortoises, and eagles along the way (we saw so many eagles in the area)!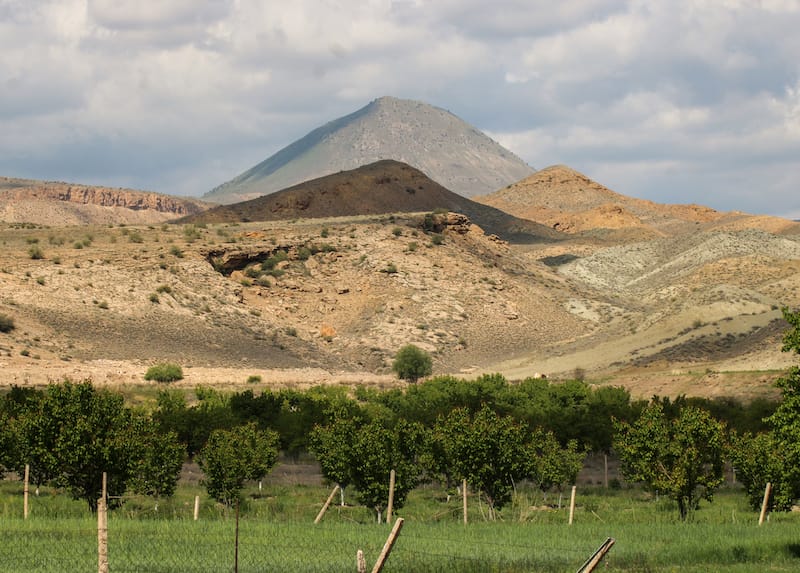 There is a HIKEArmenia loop trail that helps you explore the region and while you can drive rather close to the trailhead for Angelsʻ Canyon… you can discover the landscapes even deeper by heading out on the 10.9km loop trail.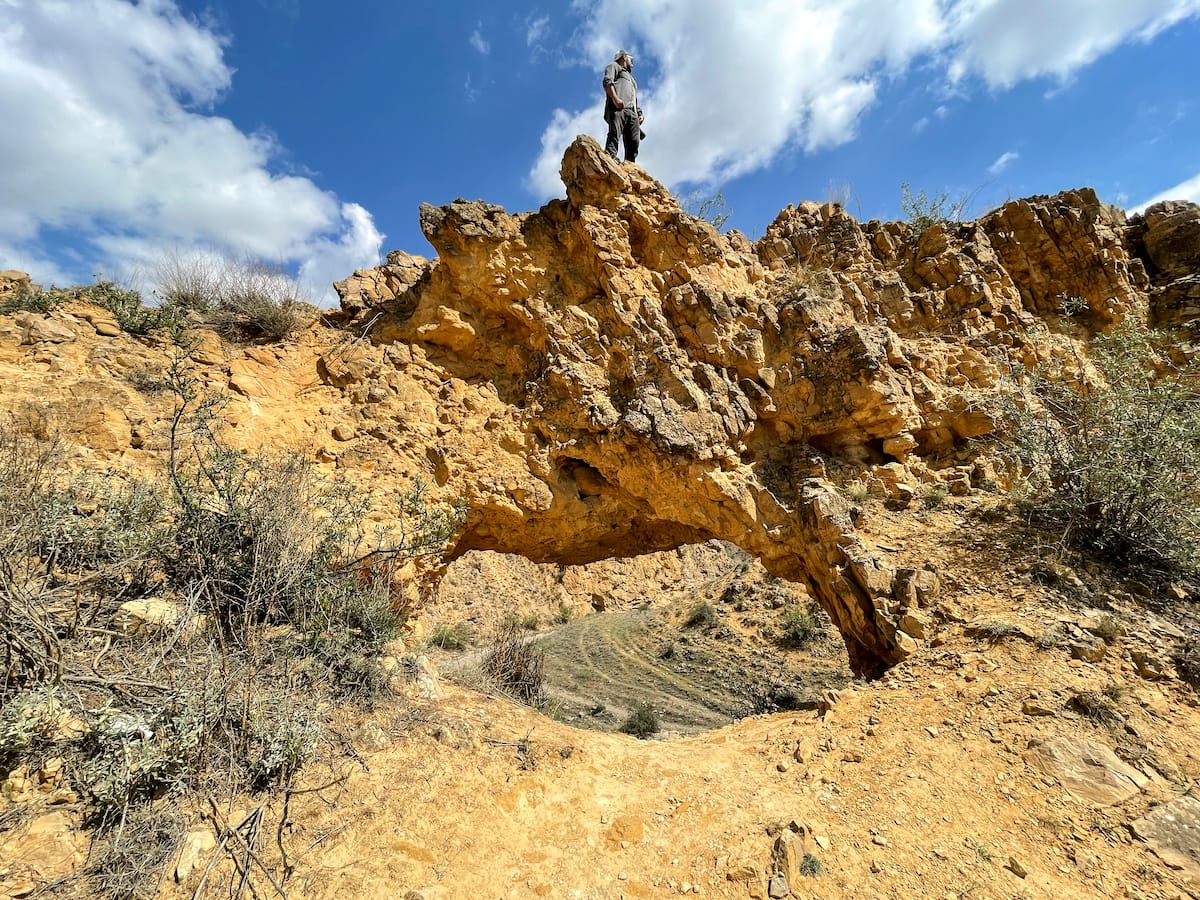 It is about a 2.5-hour hike and has an elevation gain of around 952 meters.
The trail is marked as an easy one… but please check out our tips toward the bottom to ensure an enjoyable hike!
How to Get to Angelsʻ Canyon
As mentioned above, Angelsʻ Canyon is located in Dashtakar village near Vedi (in Ararat province).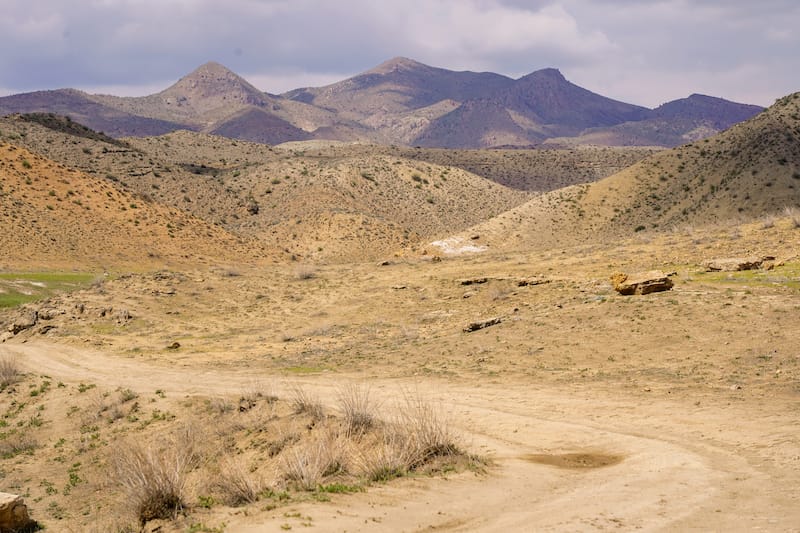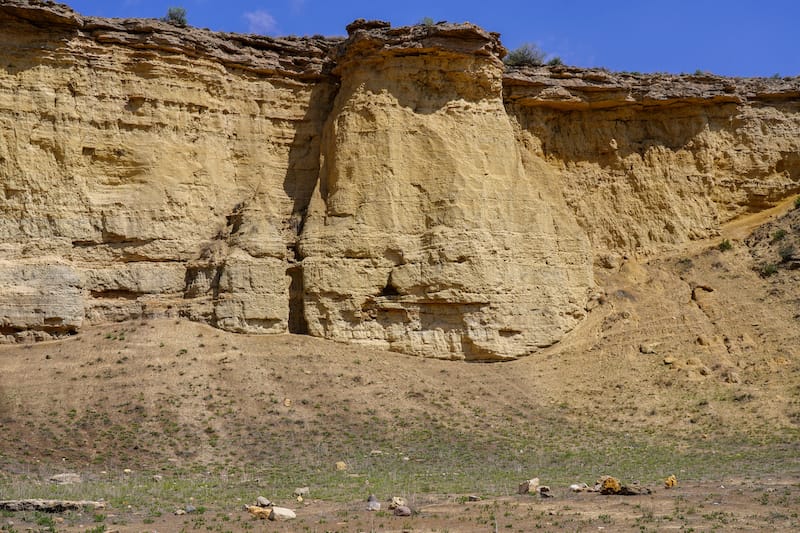 In order to reach the canyon, you will need to enter the sign that says ʻDashtakarʻ in Armenian letters arched over the road. You will see the yellow trail sign shortly after on your left.
Take a left there and follow the road as far as your car will take you. We actually werenʻt sure if the road got worse (it didnʻt – we just didnʻt want to take a chance), so we parked once we hit the mineral water station on the left.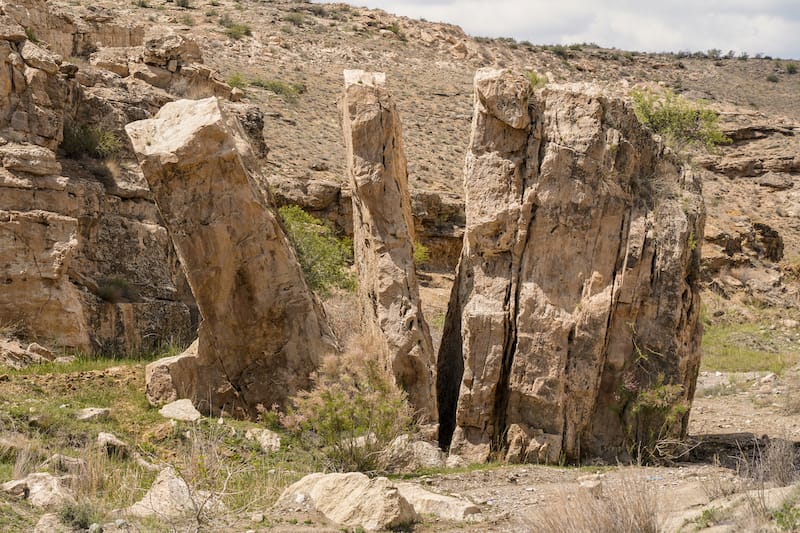 The road from the turn all the way until the end where you will park (if you make it that far) is around 3km. Once in the end, you will see a small stream that you will need to cross (I suspect this dries up in summer or becomes very sparse).
If youʻre coming from Yerevan, you can take a taxi to Angelsʻ Canyon but I am not certain a driver will take you all the way to the trailhead.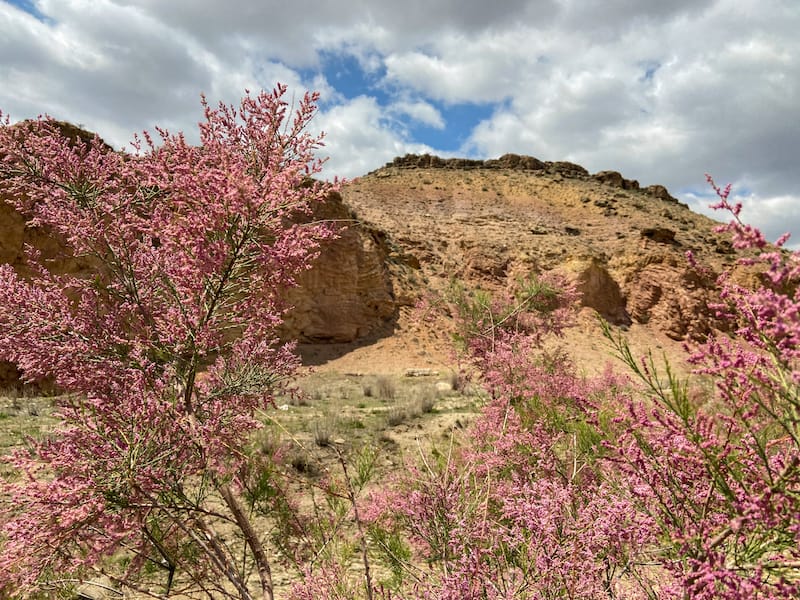 The price will be around 6000 AMD each way (not including wait time). You can also find marshrutkas to Vedi town and then work your way to Dashtakar from there.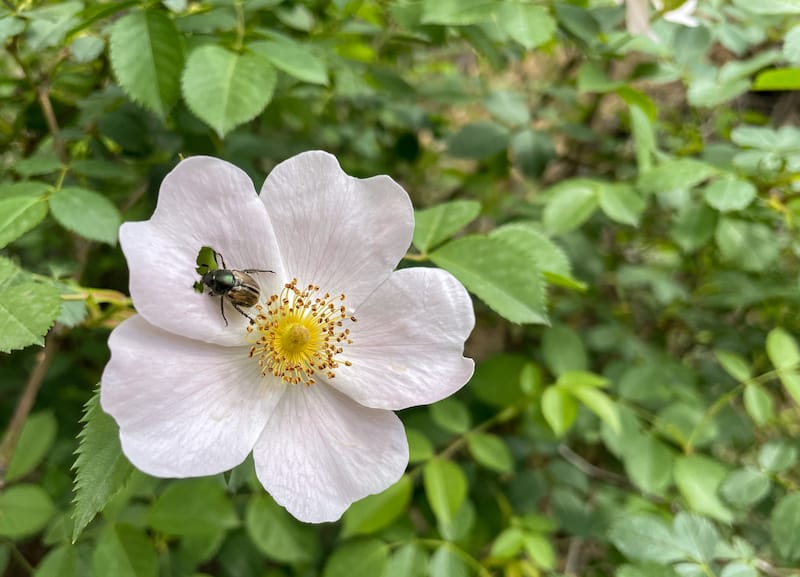 Once you arrive at the stream close to the trailhead, you will walk toward the left a bit and follow the trail markers to Angelsʻ Canyon.
It wonʻt take more than 10 minutes to reach it, at most. If you do head right, you will see a bubbling mineral water area with an area to have a picnic.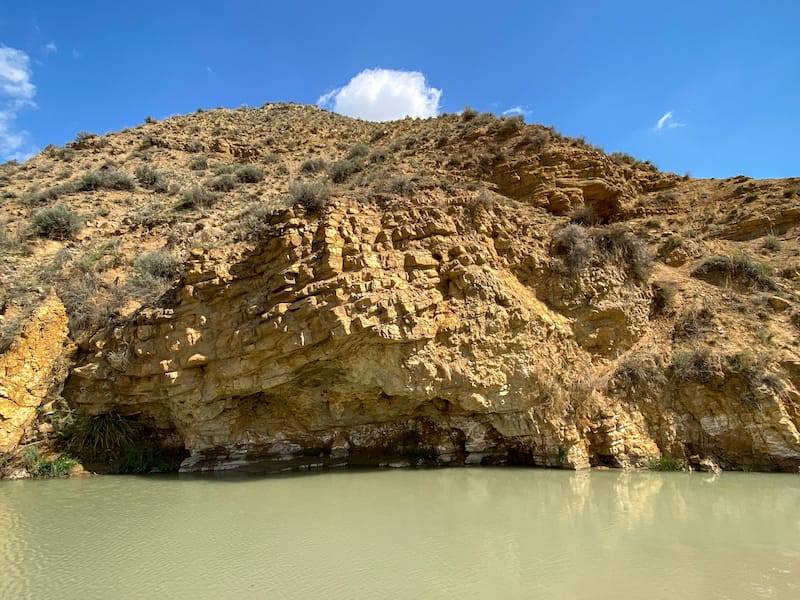 Angelsʻ Canyon Loop Trail
To be honest, we did not hike this entire trail… but you should! The trail is a 10.9km loop that takes you through Angelsʻ Canyon and beyond.
Right after Angelsʻ Canyon, you will need to climb just a little… but for the most part, the trail is cited as being easy and manageable. Just consider the weather outside and that there is little shade along the way.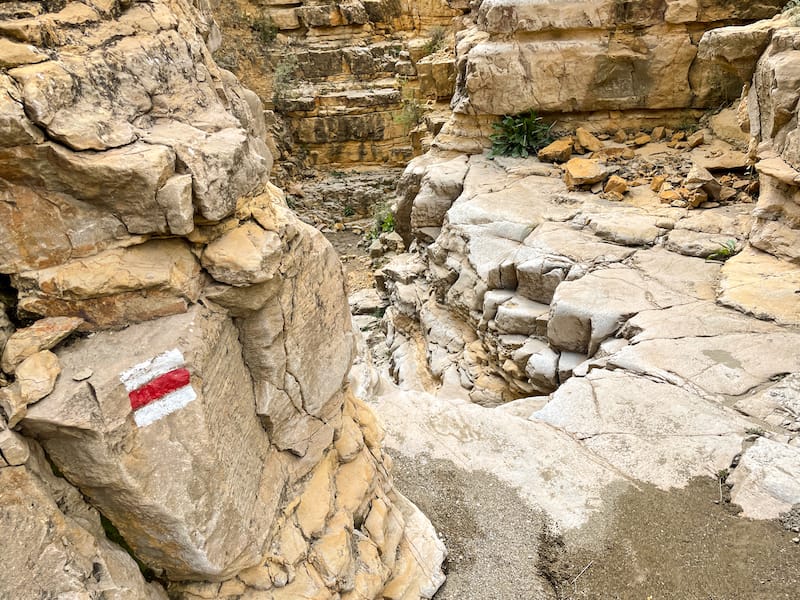 Tips for Your Hike
Here are a few tips for your hike to Angelsʻ Canyon in Armenia:
There is no shade! Be sure to wear sunscreen, a hat, and dress appropriately.
With that being said, I would avoid this place during the summer months. We went during May (a colder May in Armenia) and it was still quite hot and I was sweating in a tank top.
There isnʻt water right at the trail… but as you take the road to the canyon, there is a small building on the left that actually has a pipe that gives out mineral water from the area. Just donʻt drink too much as it can be a bit unsettling on the stomach.
Please bring a bag with you and collect anything that ends up on the trail. We collected all kinds of garbage along the way.
We advise downloading HIKEArmeniaʻs Angelsʻ Canyon Loop Trail offline as service may or may not work in the area (mine did NOT work with Vivacell).
This area has a considerable amount of snakes during the warmer months. Keep your eyes peeled!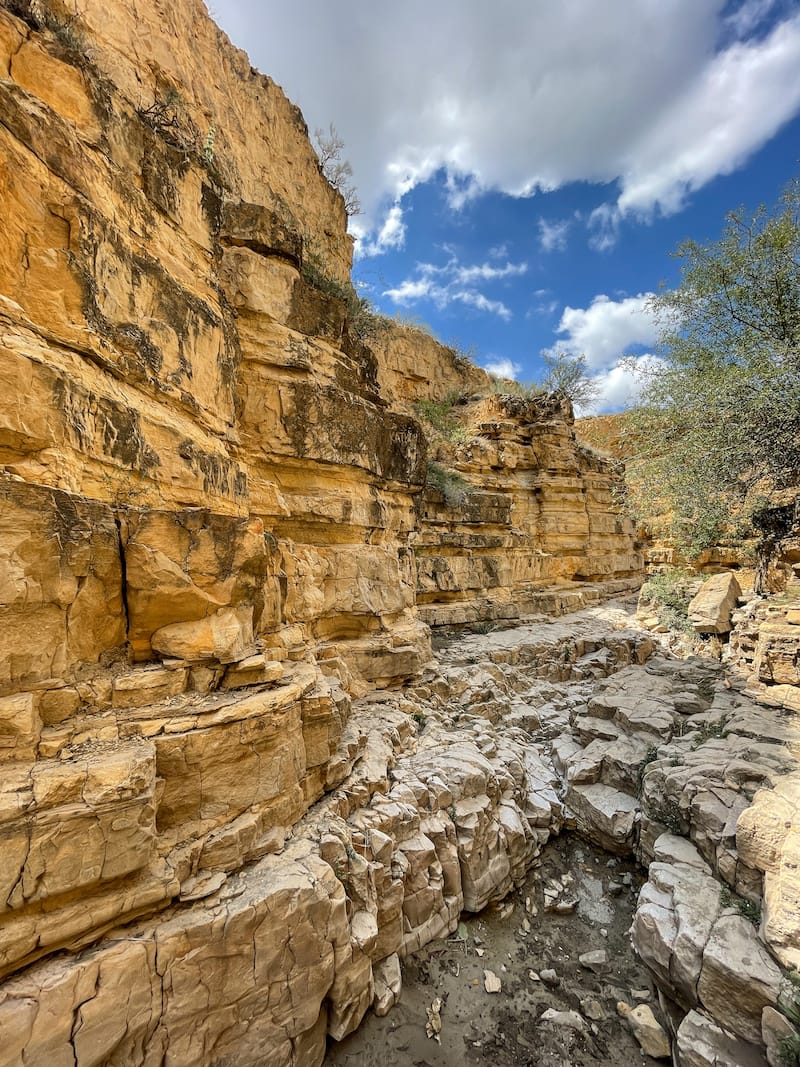 Did we miss anything that you would like to know before hiking Angelsʻ Canyon in Armenia? Let us know your tips, questions, or suggestions in the comments. Thanks!
More Ararat Marz Travel Guides