One of Armenia's provinces that most travelers inevitably visit without knowing is the Ararat province. This guide details some amazing places to visit in Ararat and why you should go to each!
The capital of the Ararat marz (Armenian for 'province') is Artashat and the province is, naturally, named after Mount Ararat. Interestingly, two of the ancient capitals of Armenia are also within the province – Dvin and Artashat.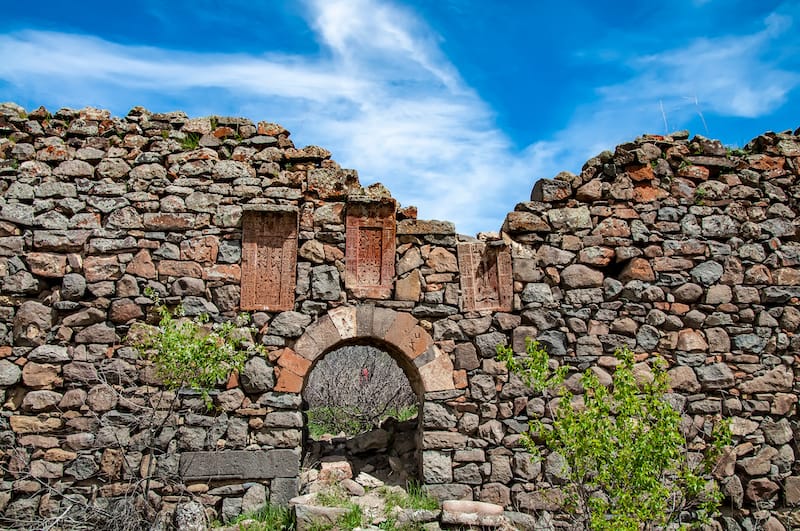 There are several things to do in Ararat from visiting its most famous landmark, Khor Virap Monastery, to trekking through the wild Khosrov Forest State Reserve.
This guide details some of the best destinations in Ararat province and why you should visit each, including some of the top attractions and sights in each place! It is also home to some of the richest agricultural areas in the country.
Did we miss any Ararat landmarks? Let us know in the comments! Thanks!
Best Places to Visit in Ararat Province
Khosrov Forest State Reserve
One of the most underrated places to visit in all of Armenia is the Khosrov Forest State Reserve. While it definitely gets visitors, it is so completely remarkable and unique that it is surprising that travelers don't flock there in droves and opt for other places.
A cool fact about the reserve is that it is home to four different eco-systems that are extremely diverse. Inside of it, you'll find alpine meadows, woodlands, mountain steppes, and semi-desert.
Historically speaking, there were two forests here. One of them was called the Tachar Mayri and it was situated between Garni Temple and Dvin. The other one was called Khosrovakert and it was situated between Dvin and Artashat. Over the centuries, only Tachar Mayri remained and it was declared a reserve in 1958.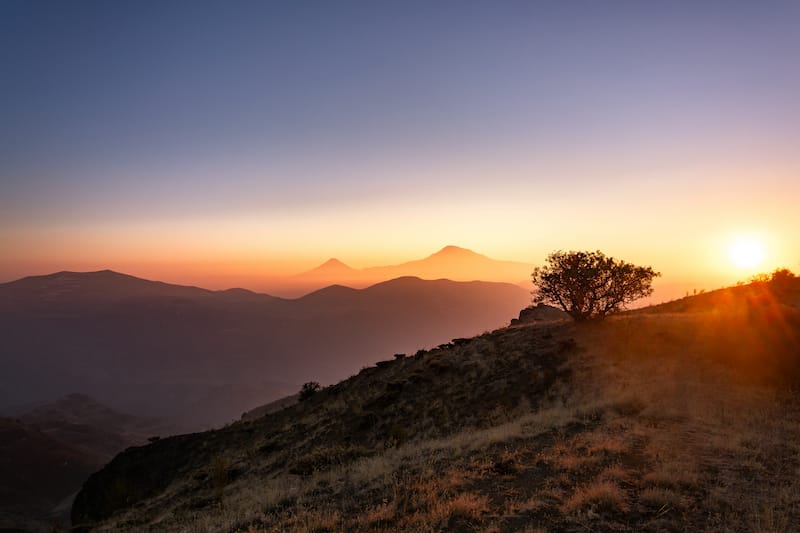 Spanning over 300 square meters, Khosrov Forest State Reserve is home to endangered animals and plants (and, of course, ones that are not endangered).
There are also 33 species of reptiles found in Khosrov – and two of the main snakes found in the forest are vipers (the Armenian Viper and the Mountain Grassland Viper).
Some of the rare and endangered animals found within the preserve are the Persian Leopard, the Marbled Polecat, European Wildcat, brown bears, and the Bezoar Ibex.
Within the forest, you will find several remarkable attractions and landmarks. We detail some of the most popular ones below.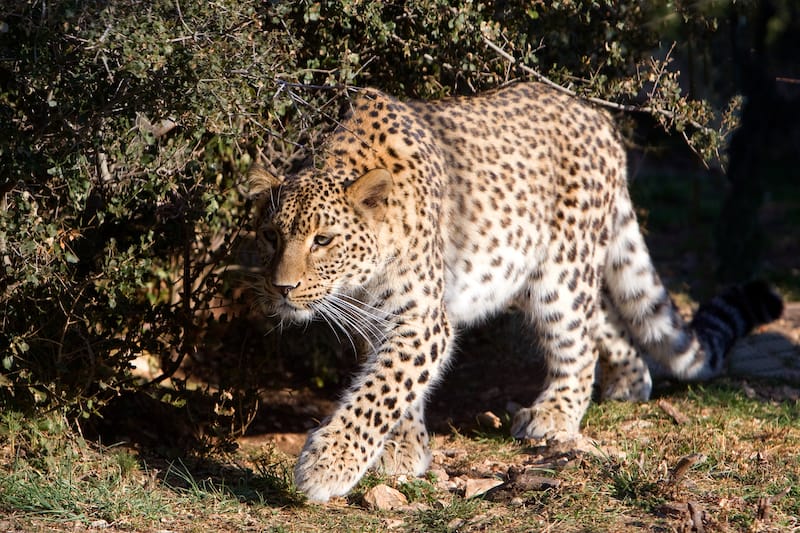 Caucasus Wildlife Refuge
Inside the Khosrov Forest State Reserve, you will see a 2000-hectare area that is protected for its unique biodiversity. It is called the Caucasus Wildlife Refuge and it is the first private protected area in all of the South Caucasus.
One thing you will find there is an Eco-Training Center built in Urtsadzor village.
Aghjots Vank Monastery
A notable sight inside of Khosrov is the 13th-century Aghjots Vank Monastery which can be found along one of the tributaries inside the Azat River Valley. Merely a 1/2 mile walk from Mets Gilanlar (and not too far from Garni and Goght villages), you can visit this historic monastery.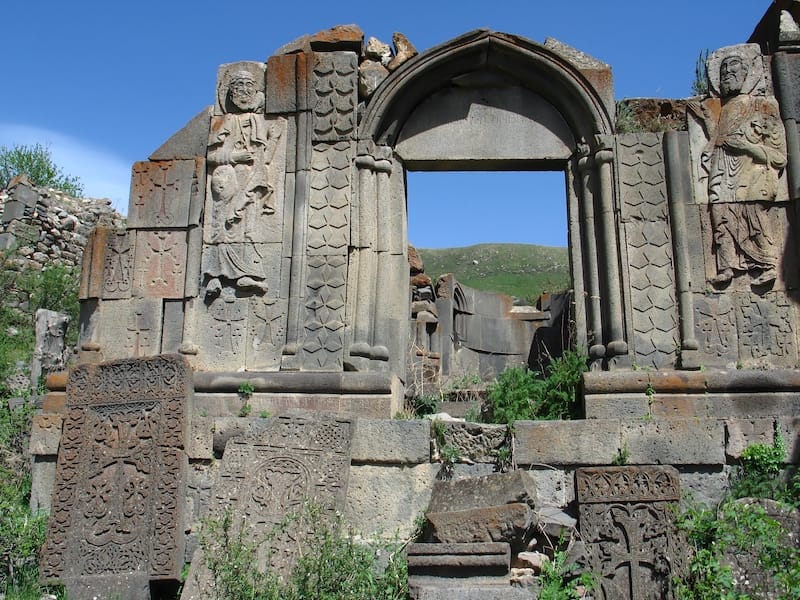 The easiest way to access Aghjots Vank Monastery is via Kotayk and Garni village despite being located inside of Ararat Marz. Once you're there, you can walk around the remarkable ruins.
While there is not an exact date known for the monastery, they do know that it was founded by Princess Zaza sometime throughout the 13th-century.
Kakavaberd Fortress
Kakavaberd Fortress is located inside the Khosrov Forest State Reserve and overlooks the Azat River gorge. It is not definitively known when it was built, but researchers estimate that it dates back to the 4th-century although it was first mentioned in the 9-10th centuries.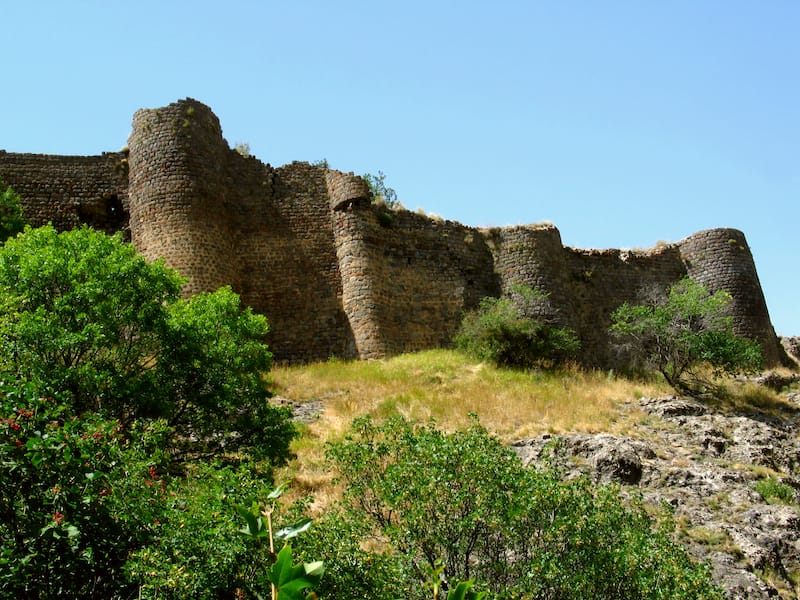 The fort is well-preserved but is inaccessible from three sides due to steep terrain. Inside the fortress, you will find the ruins of several structures, including a church.
Vahagn and Astghik Waterfalls
Two of the highlights of the Reserve are the Vahagn and Astghik Waterfalls which are located close to each other and have the names of the Armenia Pagan Gods (Vahagn is the God of war, fire, and storm and Astghik is the Goddess of beauty, and love).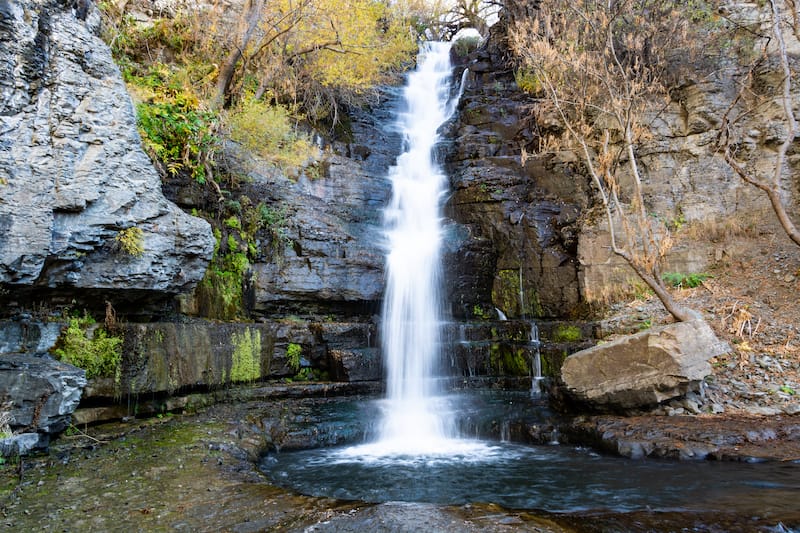 The waterfalls are located in close proximity to the Temple of Garni, approximately 10 kilometers away in the Kotayk region. These are some of the best waterfalls in Armenia.
Havuts Tar Monastery Complex
While the best way to reach Havuts Tar Monastery Complex is via Kotayk, it is technically situated in Ararat, so it definitely deserves a place on this list.
Havuts Tar was built between the 11th and 13th centuries and is in the renowned Azat River Valley not far from Goght and Garni villages. You can reach it easily once in Khosrov Forest State Reserve by hiking along the Havuts Tar Trail.
You will have about a 30-minute walk once on the trail and can see a few khachkars along the way.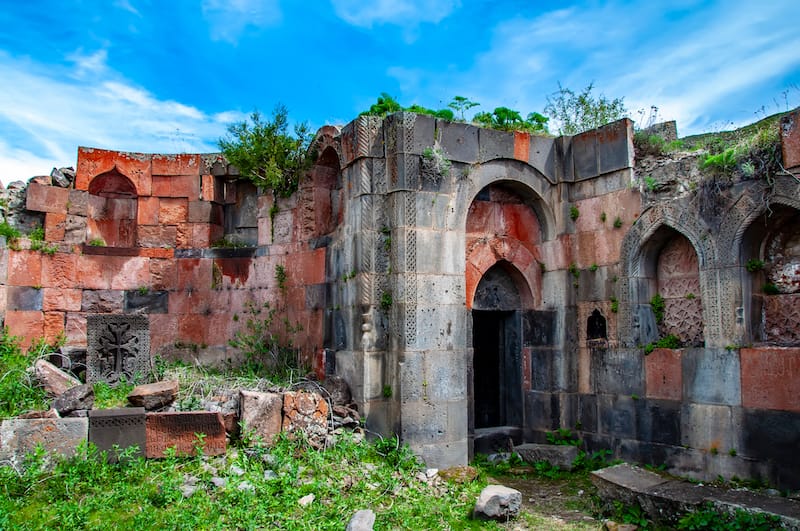 The monastery is in ruins but you will see a fortified wall surrounding it as well as multiple churches and chapels, including Amenaprkich Church.
Gevorg Marzpetuni Castle (Tapi Fortress)
Okay, so this 'technically' is part of the Khosrov Forest State Reserve and the Caucasian Wildlife Refuge but we are listing it separately as it requires a rather long trek to get to it.
Located on Mount Kotuts in the Kotuts Mountains (a branch of the Yeranos), the mountain is located about 2 kilometers from Urtsadzor village.
Tapi Fortress dates back to the 10th century and you will also find a church in the center of it. This is truly an off-the-path Armenian experience.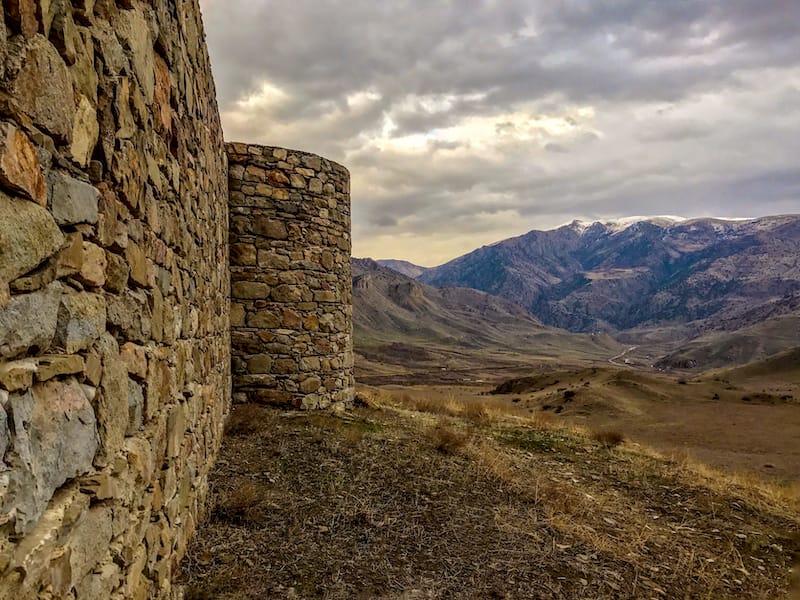 To visit, it requires a 13-kilometer hike and you can inquire further with ArmGeo about setting one up if interested.
Gorovan Sands State Reserve
Nominated by the Soviet Armenia government in 1959, the Gorovan Sands State Reserve was named after the nearby village of Gorovan (now renamed Goravan).
The sandy habitat ranges in elevation and covers around 175 hectares. You will find sand, clay, stone, and rocky areas that support the life of 160+ diverse species of plants and 40+ species of vertebrates (and several invertebrates, as well).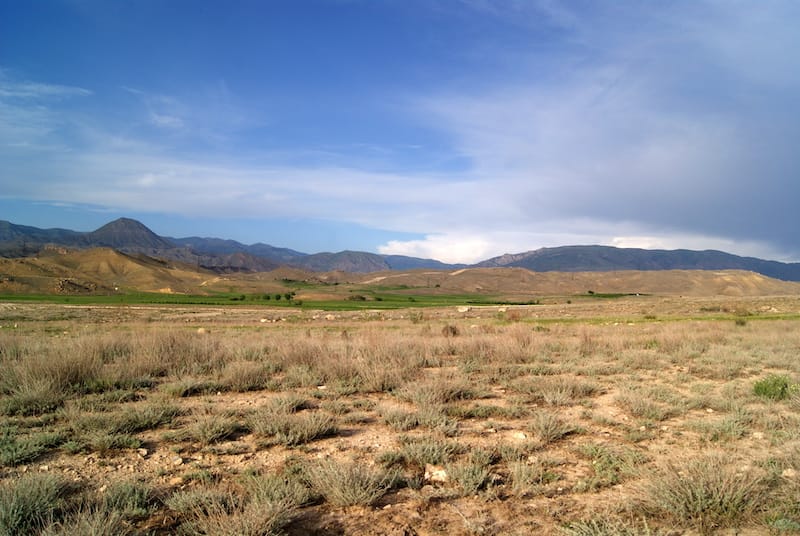 The Testudo Gaeca is also found there and is a vulnerable species. The area has been neglected in recent years and is in dire need of a 'facelift'. But, it is still a very special place.
Khor Virap Monastery
A place that is no stranger to attention and tourism is the famous Khor Virap Monastery in Ararat province. It is the leading tourist attraction in the entire province and is absolutely worth the visit (especially on a clear day when Ararat is visible in the distance).
Gregory the Illuminator, made famous by helping to make Armenia the first nation to adopt Christianity as a state religion, was actually locked up for 13 years at Khor Virap in a dungeon.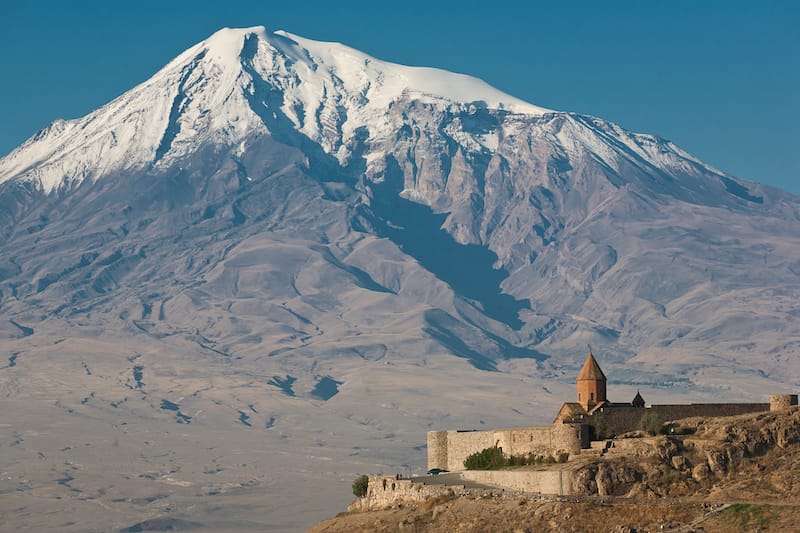 Khor Virap is also surrounded by the Khor Virap State Sanctuary and it is easy to reach Khor Virap as a day trip from Yerevan.
Artashat
The town of Artashat is located along the Araks River in Ararat marz and is merely 30 kilometers south of Yerevan. The modern city was founded just in 1945 and was named after the ancient city of the same name that was previously located nearby.
The city sits at a crossroads for rail lines that were in existence. The population is just over 18,000 and while there is not an overabundance of things to do there, it is still a populated place in the province and you can grab some good food there if you're looking to venture off of the highway for a stop.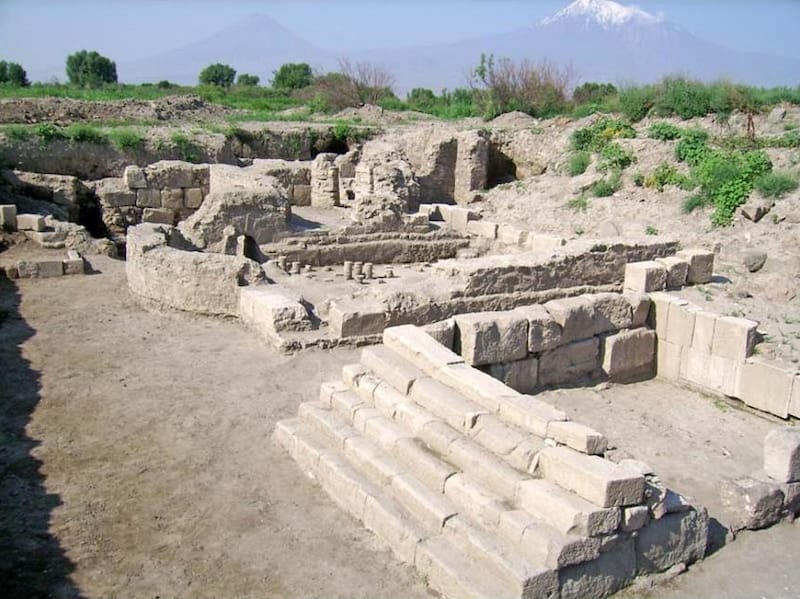 In the town, you will find the Amo Kharazyan Theatre, a cultural palace named after Charles Aznavour, and a new amusement park. Artashat may have an industrial reputation, but it should not be dismissed when looking for places to visit in Ararat!
Dvin
The ancient city of Dvin was the capital of medieval Armenia in its early stages. It was located about 35 kilometers south of Yerevan along the Metsamor River.
There have been many excavations in Dvin that have shown proof of civilization and Armenian culture between the 5th and 13th centuries.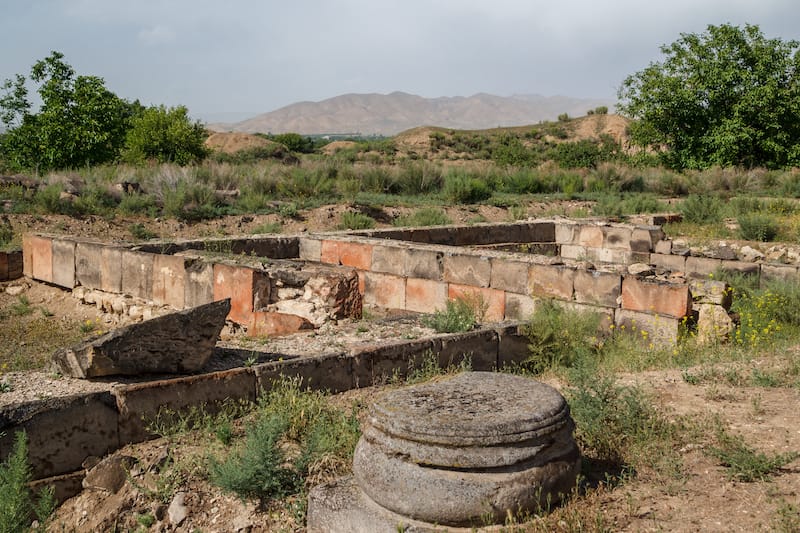 In the middle of the central square, you will find the Cathedral of Saint Grigor. It was initially constructed throughout the 3rd-century and later rebuilt during the 4th-century (as a Christian church). During that time, it was Armenia's largest cathedral.
Today, the city is in ruins, of course, but it is definitely one of the best places to visit in Ararat to understand Armenia and see a piece of its history.
Pyramid of Dvin
At the Dvin archaeological sight, there is also a pyramid that was recently discovered. Located near the village of Getazat, it was discovered only in 2015 and is more similar to a Mayan pyramid as opposed to an Egyptian one.
It is estimated to be 2-3 thousand years old and is 25 meters high. While excavations have been halted there, as Dvin is restored and tourism efforts are being put in place, this could be a significant thing for Armenia and the Ararat province!
Ararat (Town)
The town of Ararat is located along the Yerevan-Nakhchivan Highway in Ararat marz and is just a short distance from Yerevan (42 kilometers) and is home to about 20,000 people.
Ararat is well-known for its cement company of the same name that was launched in 1927 in Soviet Armenia. The town continued to grow and today is a nice place to stop along the highway.
In the town, you will find a cultural palace near the town call (located in the central square), an art academy, and a statue of Vazgen Sargsyan in the town square.
Ararat sits along the mountains of Urts and is the place where you will take the train if you're looking for the slow option to visit Khor Virap.
St. Karapet Monastery
The St. Karapet Monastery is nestled into the Urts Mountain Range and is one of the best monasteries in Ararat marz to visit. The church dates back to 1254 and while it is often locked, it is pretty well-preserved.
While it is worth a visit, getting there is a bit more challenging if the roads are bad or it has recently rained (you will need a 4×4). The monastery is located 7.1 kilometers off of a dirt road and it can be rocky and muddy in places.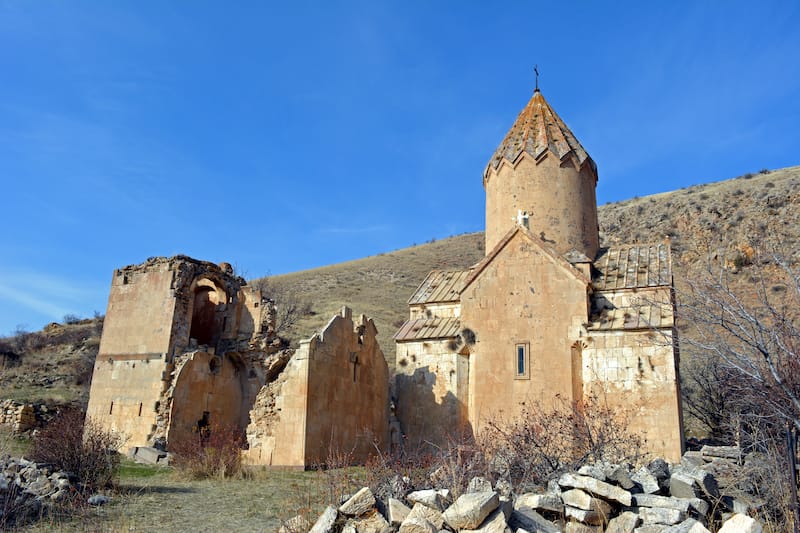 Alternatively, you can take the road to the village of Lusashogh and you can see the foundations of an ancient church called St. Hovhannes there. The area is littered with historic ruins and structures and it is truly a magical place.
Turkmen Mausoleum
This Qara Qoyunlu mausoleum was built in 1413 in the village of Argavand (which is now, more or less, part of Yerevan but still remains in the Ararat province). The Funerary Tower was built to honor Turkmen Amira Pir Husein, a past ruler of Yerevan.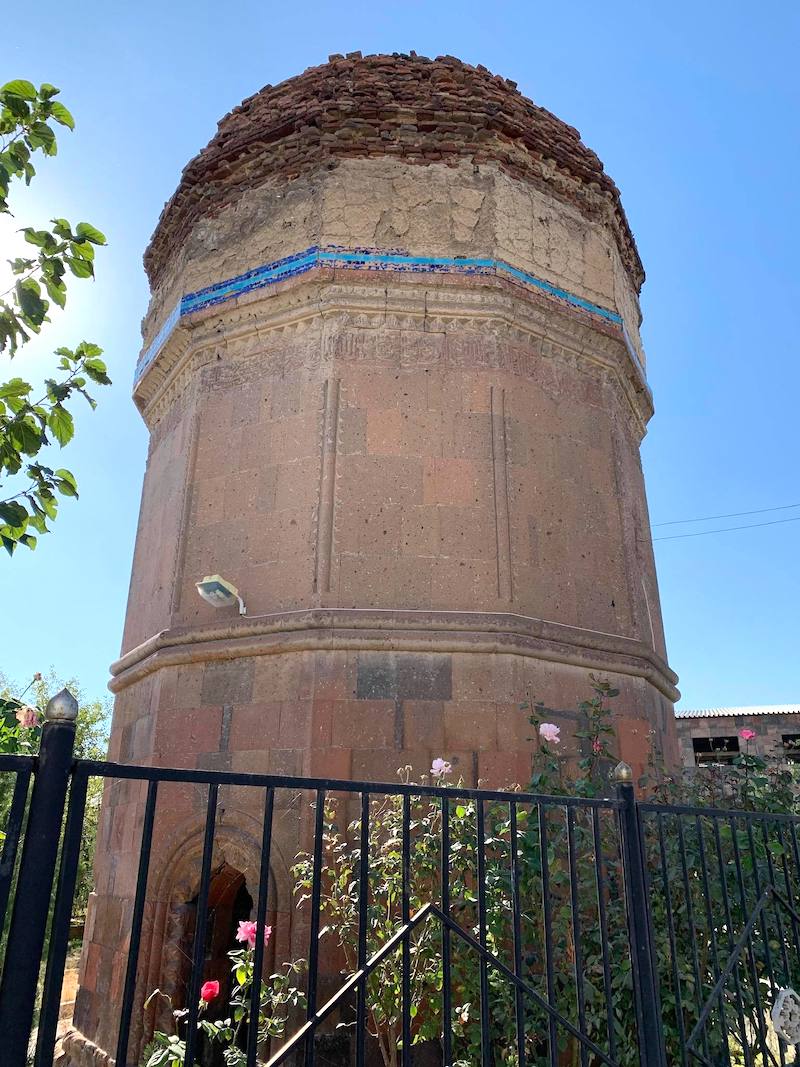 The Turkmen Mausoleum has Arabic inscriptions on it and until 1946, the tower was known as Jafarabad and you can visit the structure today and witness a piece of local history.
When you're in Argavand, be sure to also check out the St. Sarkis Church there.
Azat Reservoir
A place that has become very popular lately is the Azat Reservoir. Aram and I were lucky enough to visit it last summer and it truly has so much potential and is mind-blowing.
Many people think it is in Kotayk but it is actually located in Ararat. Situated near the village of Lanjazat at about 1050 meters above sea level, it is surrounded by the colorful Yeranos Mountains.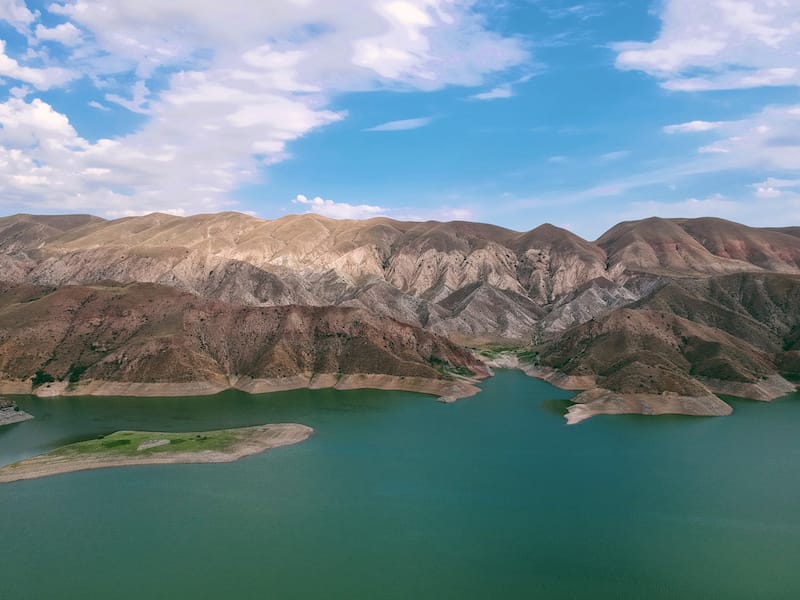 Azat Reservoir is only 70 square meters but it truly seems larger in person than that. When we visited, there were many fishermen around and the area was mesmerizing.
Please be sure to leave no trace when you visit – we picked up trash when there and encourage you to do the same while there.
Angels' Canyon
A can't-miss place in Ararat is the beautiful Angels' Canyon. Surrounded by yellowish-orange rocks near the town of Vedi, this is a one-of-a-kind hiking experience and a fantastic place to connect with nature.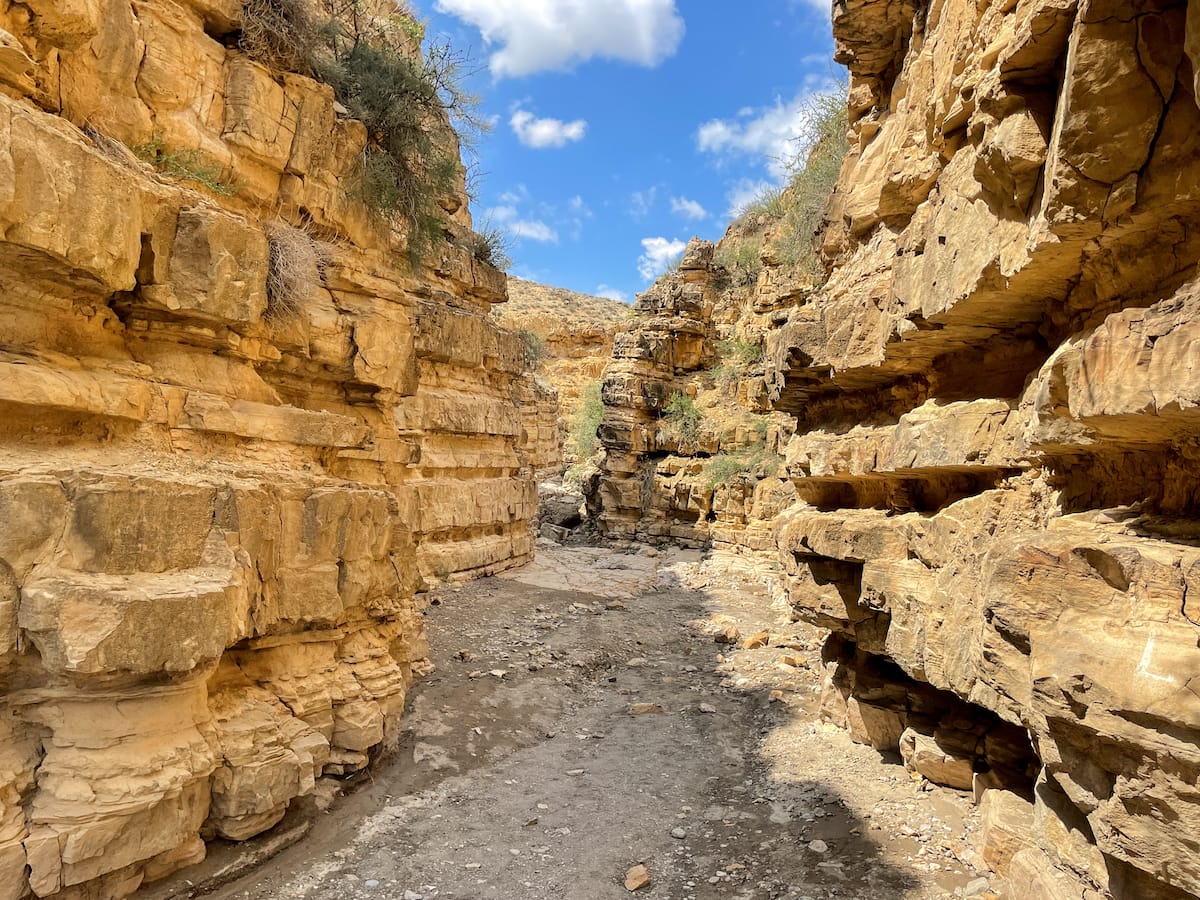 Located only 55 kilometers from Yerevan, you will need to get to Dashtakar village and walk 3.3 kilometers in order to reach the canyon. It is rocky, so be sure to wear good shoes!
Click here to read our guide to visiting Angelsʻ Canyon.
Zangakatun
There is not too much happening in the village of Zangakatun, but it is the birthplace and burial site of Paruyr Sevak, a very famous Armenian poet and you can visit his house-museum there if you're interested in his works.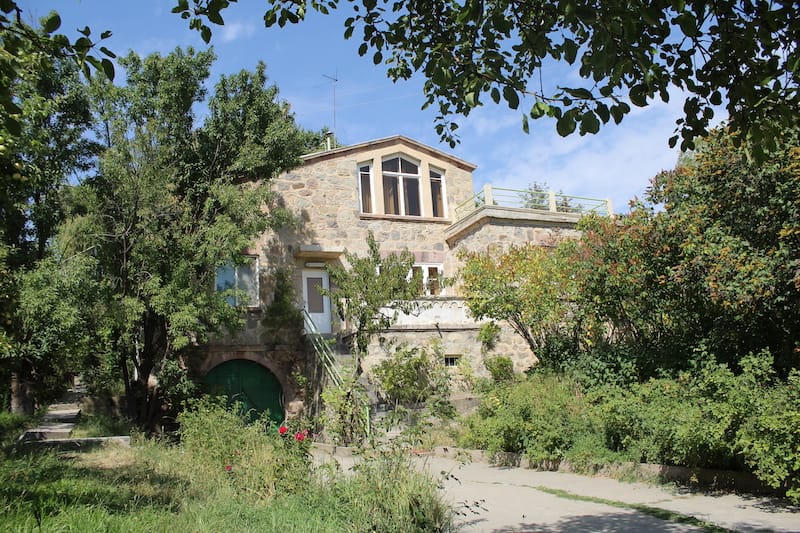 There is also a 10th-century chapel in the village that is worth visiting. It is not located too far from Tigranashen, a charming village (with beautiful views) that Aram and I stopped in on our way south one time.
What are your favorite places to visit in Ararat province? Let us know the places we missed in the comments! Thanks!
More Ararat Marz Travel Guides