Armenia is teeming with amazing weekend getaways but one of the best (and most accessible!) is the Debed Canyon. This is a Debed Canyon itinerary – showcasing the best way to spend a weekend in the Debed Canyon.
This guide dives deep into the best places along the Debed Canyon that can be seen if you have merely 2 days up the area.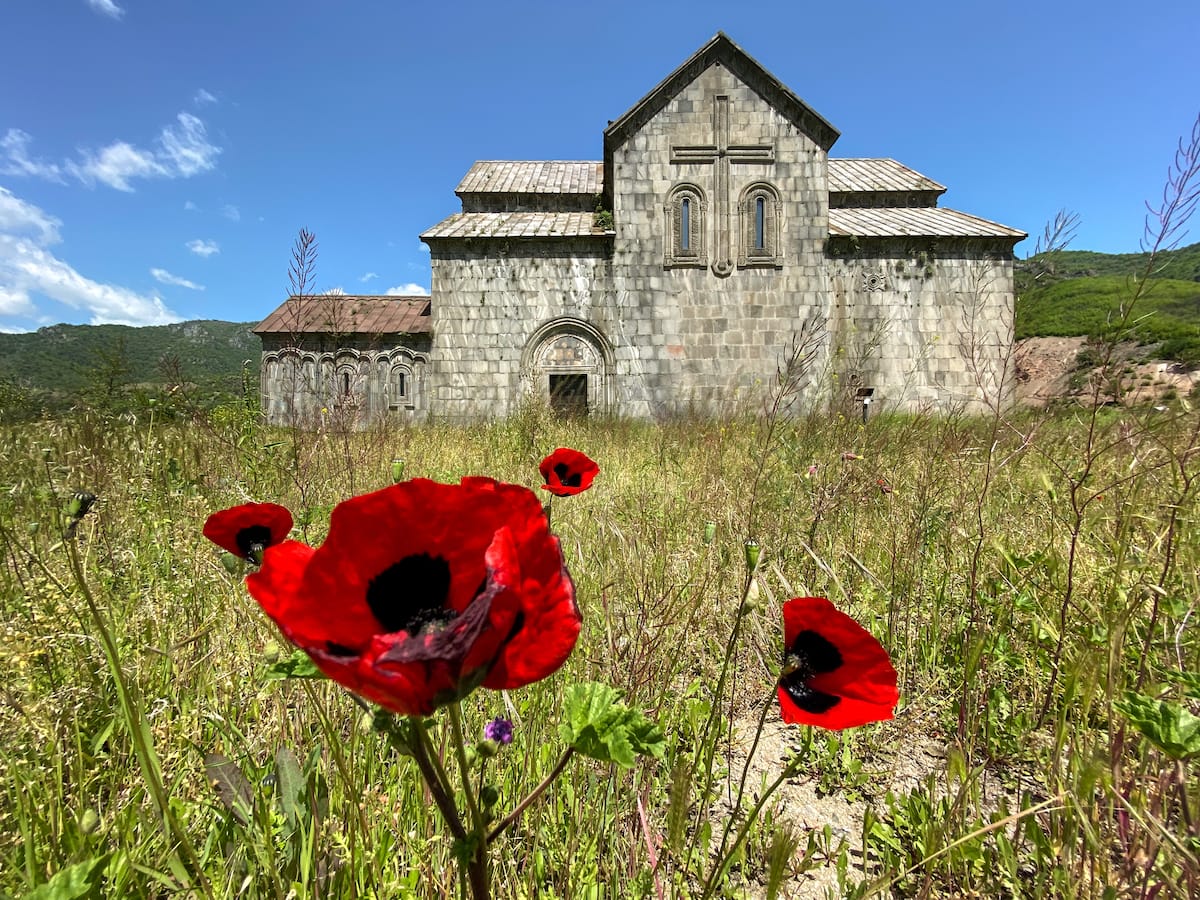 We have it mapped out so that the guide will take you easily from one place to the next.
Did we miss any amazing places to put in an itinerary for the Debed Canyon? Let us know your thoughts in the comments! Thanks!
How this Debed Canyon Itinerary Works
We have included a map on this itinerary but we have also mapped everything out point by point.
The itinerary will guide you from one place to the next in the order that you see them. If you wish to skip something, by all means!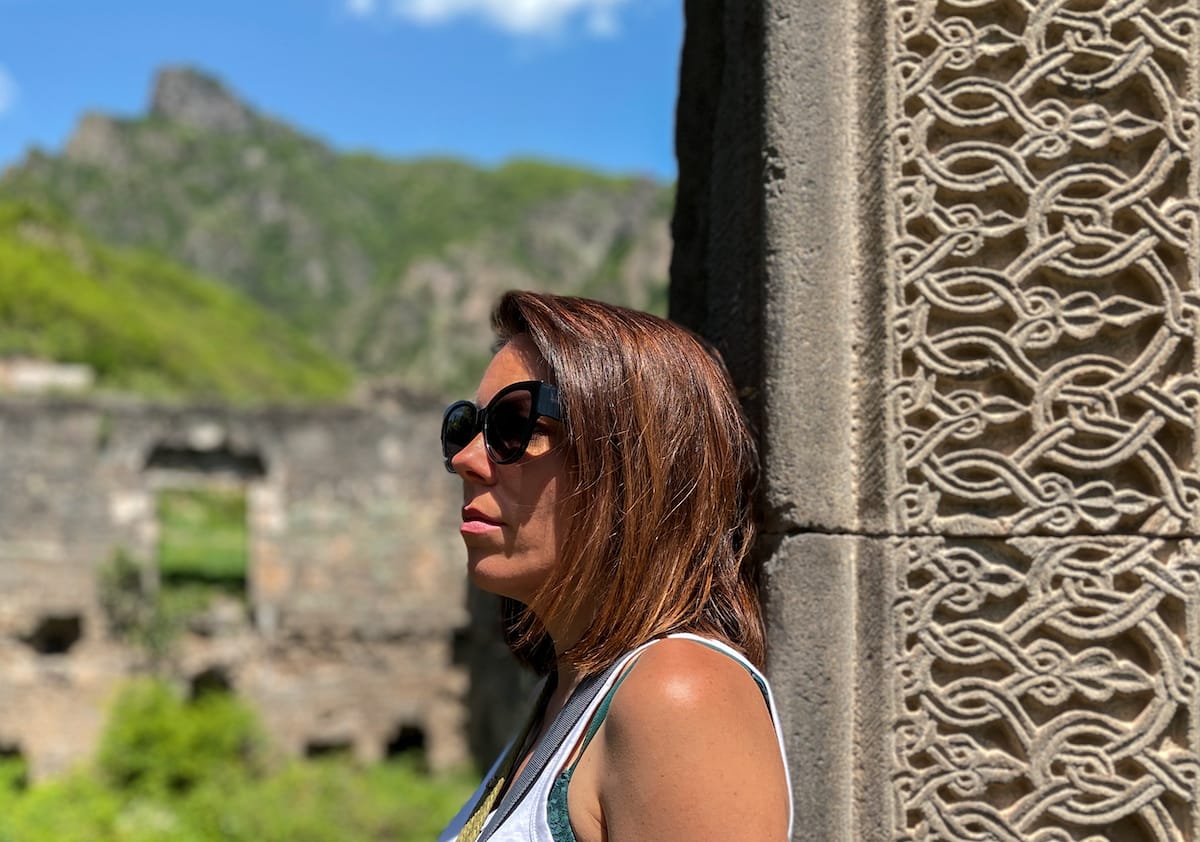 On your first day, we start the itinerary from Akhtala Monastery. If you're arriving on a trip from Tbilisi, this will be easy to reach, however, it is a bit further from Yerevan.
So, we recommend leaving extremely early or to stay up around Alaverdi (or even in Vanadzor) the night before to help break up the trip.
Weekend in Debed Canyon Map
To add this map to your Google Maps account, click the 'Star' icon next to the map name. You can then view it on your cell phone or computer by heading to your Google Maps account, click the menu and add it to 'Your Places'.
Debed Canyon Weekend Itinerary at a Glance
Day 1 Overview
Akhtala 
Haghpat Monastery
Sanahin Bridge
Mendz Er Cave Complex
Mikoyan Brothers Museum
Sanahin Monastery
Odzun Village and Horomayr Monastery
Odzun B&B
Day 2 Overview
Ardvi
Kobayr Monastery (Optional)
Tumanyan Matchbox Labels Museum
Flying Samovar for Lunch
Dsegh
Overnight Options for Day 2
Day 1 in the Debed Canyon
Akhtala Fortress
On this Debed Canyon itinerary, the best starting point (if you're following it place by place!) is Akhtala Fortress/Monastery.
This famous Armenian monastery dates all the way back to the 10th century and is located in a village called Akhtala.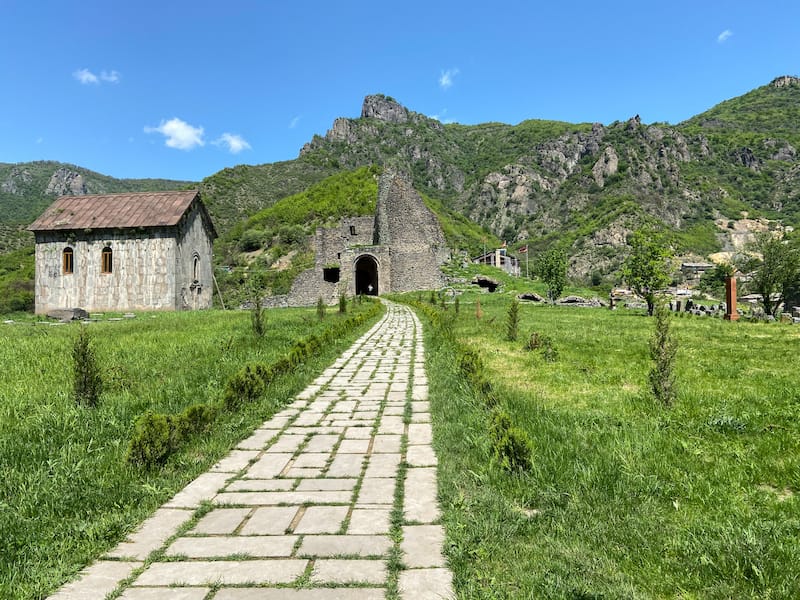 The fortress used to be called Pghindzavank and is considered to be the best-preserved fortress in the country.
Surb Astvatsatsin, or the Holy Mother of God Church, is one of the highlights of the complex and it is said to have been constructed sometime during the 11th-13th centuries. It is free to visit.
Hagphat Monastery
Haghpat Monastery is one of the most famous monasteries in Armenia and it has been declared a UNESCO World Heritage Site alongside its sister monastery, Sanahin.
The gorgeous place was built between the 10th-13th centuries and while it can be an easy day trip from Tbilisi, we recommend sticking around the region longer.
This Armenian landmark was founded by Queen Khosrovanuysh who was the famous wife of Bagratid King Ashot III.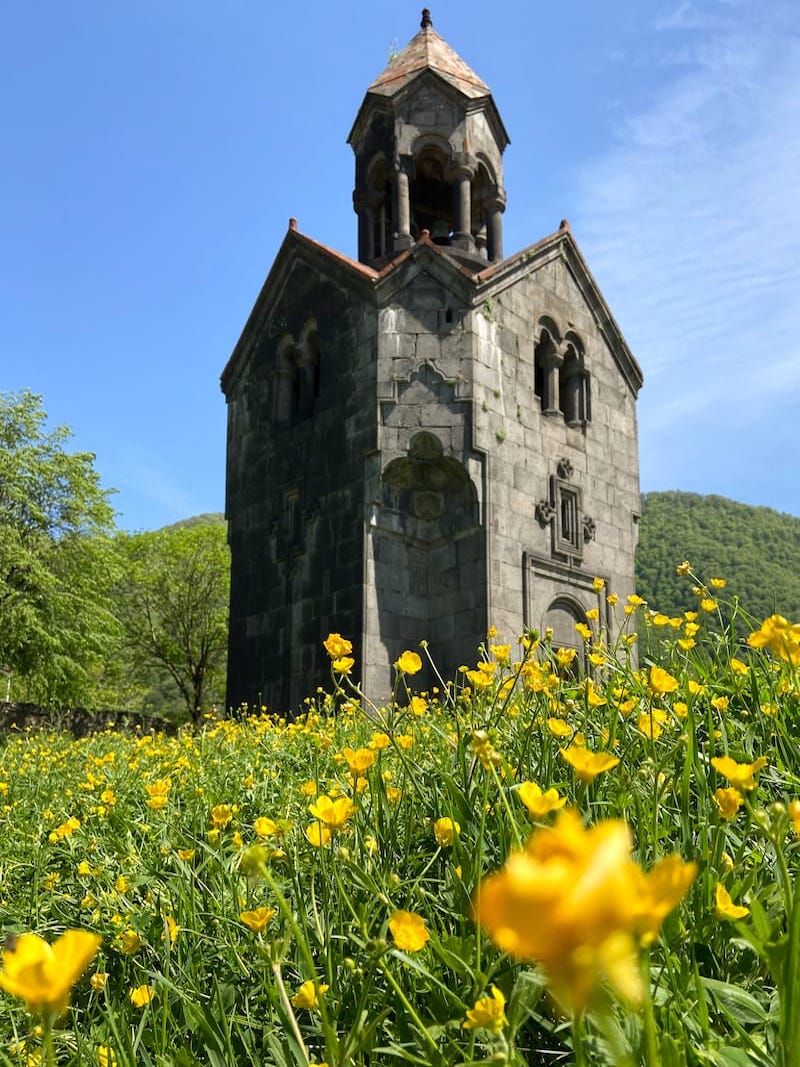 While many Armenian monasteries were built in remote locations, Haghpat was not – and its accessibility and location in a village have made it a bit unique. Entrance to the complex is free and there is Braille for visually impaired visitors.
Please note that while many areas are wheelchair accessible, there are some places inside that are not.
Sanahin Bridge
The Sanahin Bridge is an ancient bridge dating back to 1195 that is on the way to Sanahin Monastery.
It goes over the Debed River and is truly magnificent. It is one of the most underrated places to visit in Northern Armenia, in my opinion.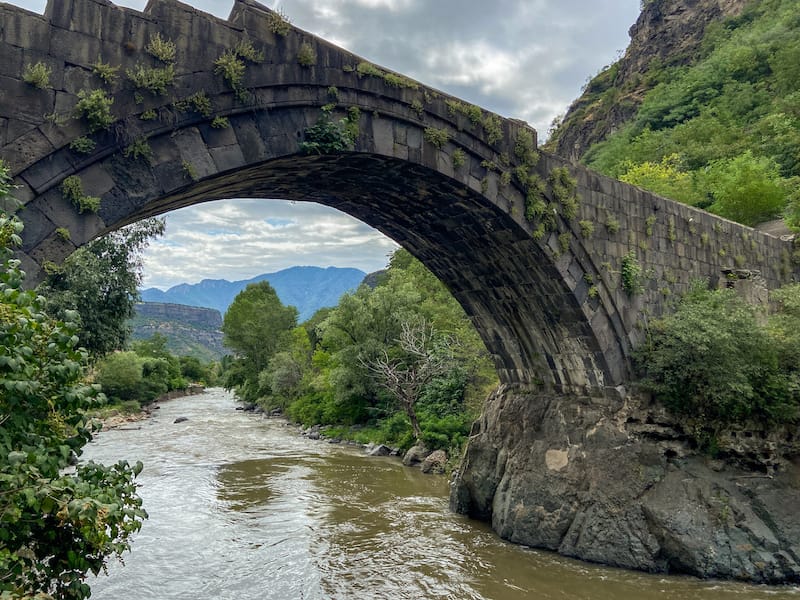 The bridge is 18.6 meters long and 3.3 meters wide in the middle and is a photogenic spot to make a quick stop at.
Mendz Er Cave Complex
If you are hungry, this is the place to stop for lunch! Mendz Er Cave Complex is located near Alaverdi and is an ideal stop on your way up to Sanahin.
Mendz Er technically means 'Big Cave' and it began as a project by brothers Vahe and Vache who wanted to build a museum and restaurant in the location.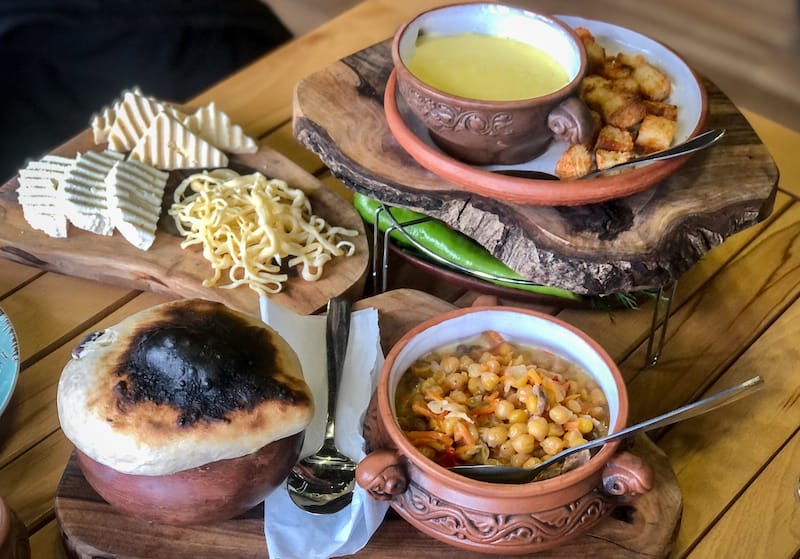 When building, they ended up finding a cave that was over 300 meters long. You can try interesting dishes such as Egh u Jill (an Armenian fondue) there.
The views are so worth the stop! See more on their Facebook page.
Mikoyan Brothers Museum
You don't need long here, but I recommend stopping quickly at the Mikoyan Brothers Museum in Sanahin before heading to the monastery (it is literally a stone's throw away!).
The museum honors Anastas and Artyom Mikoyan, two brothers from Sanahin who were involved in the design of the first Russian fighter jet and more in the political landscape of the USSR.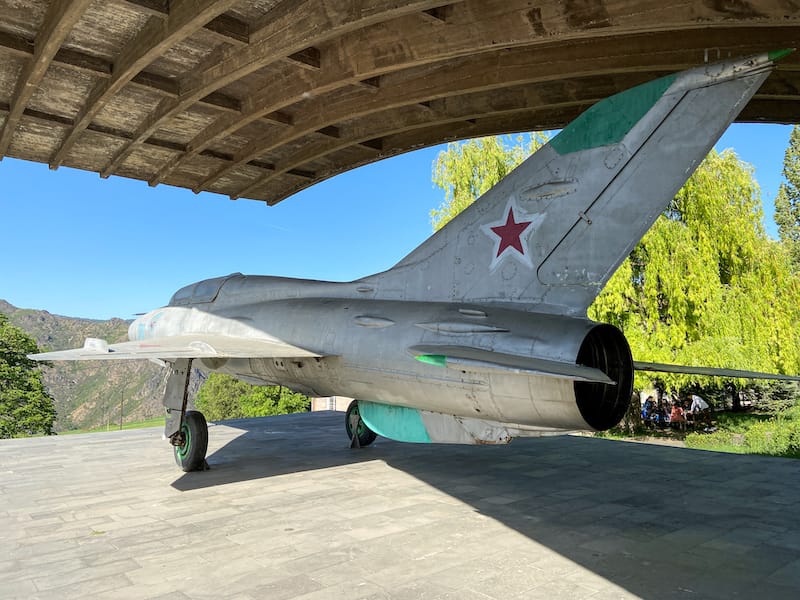 There is a full-size MiG 21 outside of it that is super cool to check out!
Sanahin Monastery
Sanahin Monastery is the 'sister' monastery to Haghpat and is also a UNESCO World Heritage Site.
Dating back to the 10th century, Sanahin directly translates to 'this one is older than that one'. Obviously, 'that one' is Haghpat. The monastery has several areas to explore and many ancient khachkars.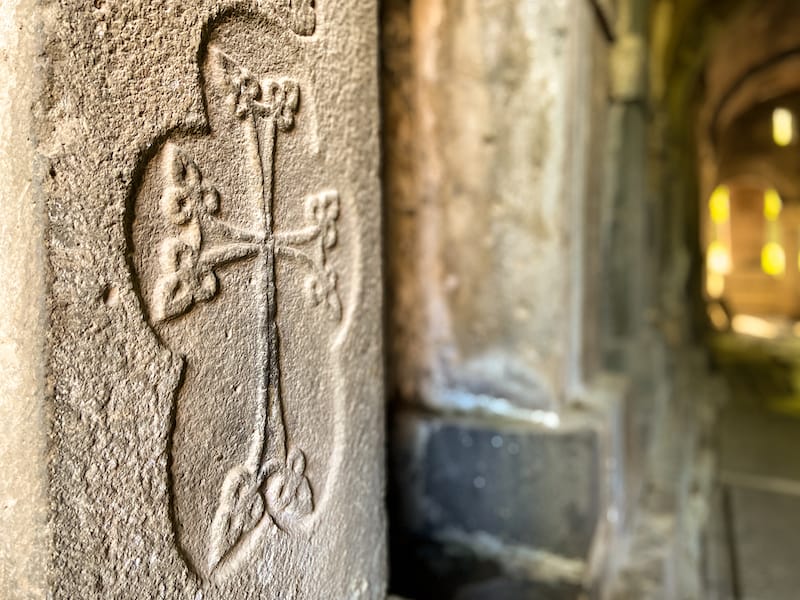 Some other highlights include the Holy Savior (St. Amenaprkich) Church and St. Astvatsatsin (The Holy Mother of God Church). It is free to visit.
Odzun Village
Our final stop for the day is Odzun village – one of the largest villages (by population) in Armenia.
In the village, you will find the most notable site – the Odzun Church. This 5-7th century church was constructed by Hovhannes III Odznetsi and it is free. to visit.
There is a funerary monument there which is just one of two in the country (and the other is located in Armenia's southern province, Syunik).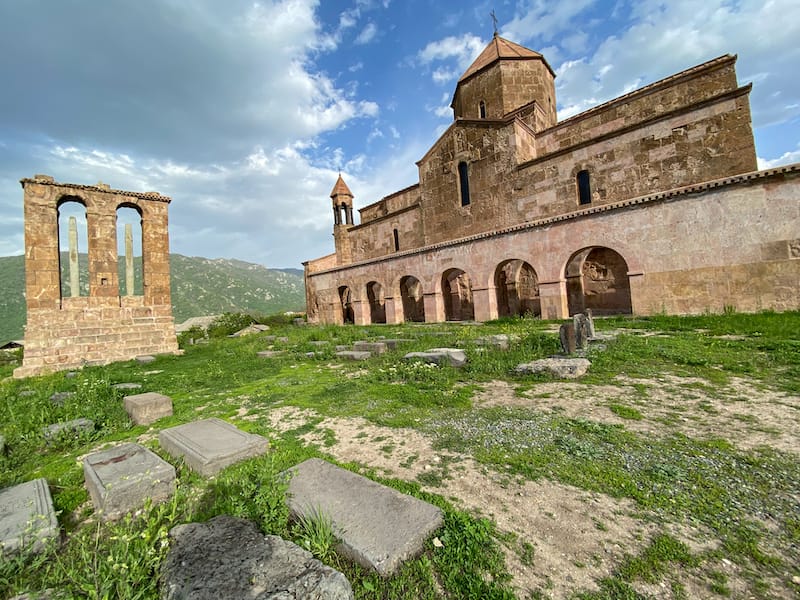 Another place worth visiting in Odzun is the Horomayr Monastery. While it requires a hike to get down to it, you can see it from above as you stand on the edge of the majestic Debed Canyon.
The monastery has two parts to it – one overgrown on the side of the gorge that requires a hike down, and another at the top of it.
It dates back to 1187 and is one of the most beautiful places I have ever seen.
Where to Stay in Odzun
Since we recommend staying overnight in Odzun, we highly recommend the wonderful B&B Odzun.
This family-owned business has modern amenities and is run by Sergo and his hospitable family.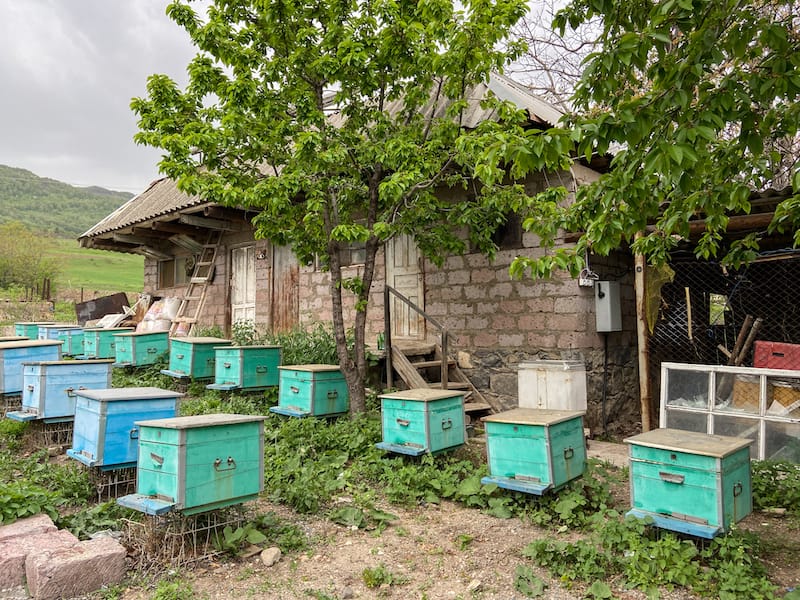 They serve delicious food on-site and he even distills his own vodka and keeps bees for honey.
>> Click here to check rates and availability
Day 2 in the Debed Canyon
Ardvi
The best place to start day 2 is in the picturesque village of Ardvi.
This village is small but situated up a hill a bit, allowing a view over it if you're standing at its most famous landmark, the Surb Hovhannes Monastery Complex.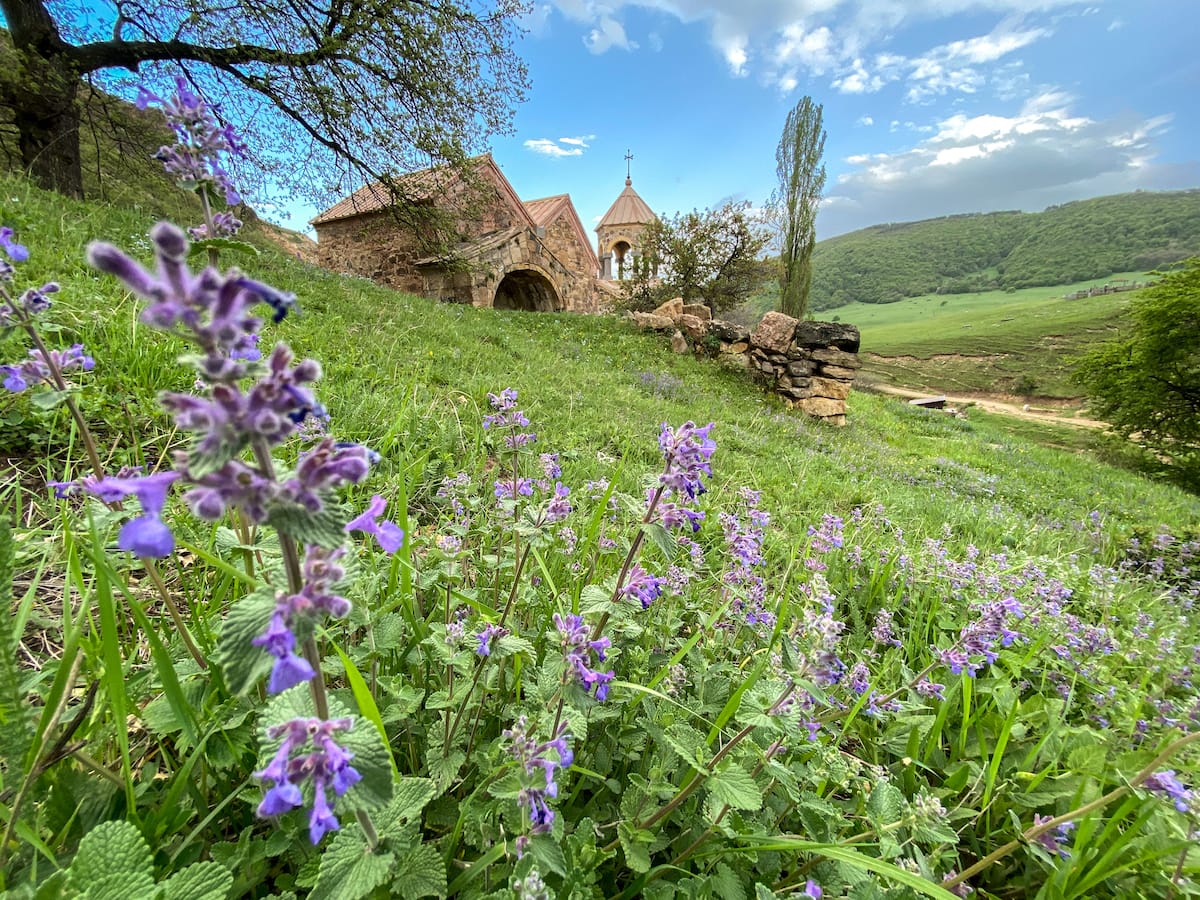 This 8th-century religious complex (many of its buildings were built centuries later, however) is surrounded by khachkars and has a few buildings. It was also one of the filming locations for Parajanov's film 'The Color of Pomegranates'.
While you're visiting Ardvi, don't forget to check out the healing waters at Odzi Port right below the church!
Kobayr Monastery (Optional)
If you're an active traveler and want to do a short hike to an abandoned monastery in the middle of the forest, definitely plan time to stop at Kobayr Monastery.
Located right before you get to Tumanyan, this 12th-century monastery is so hauntingly beautiful.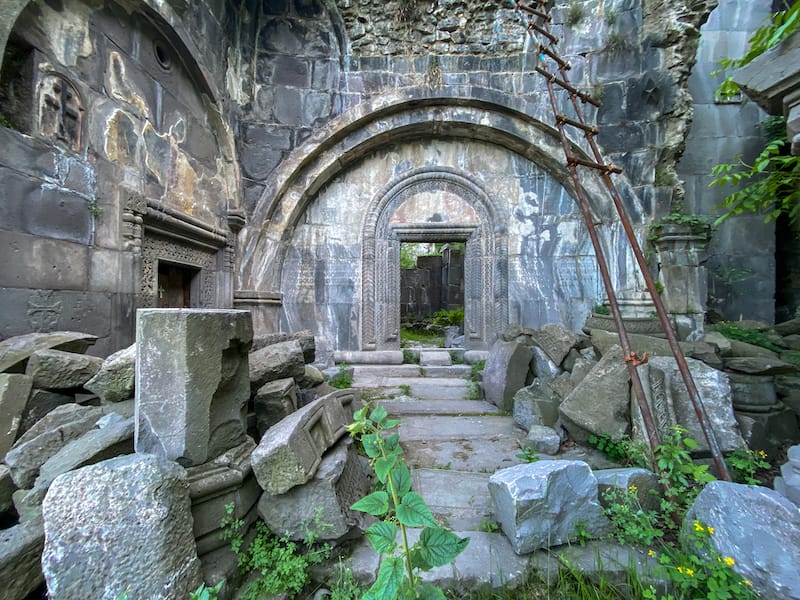 You can find inscriptions in Georgian and Armenian both and the bell tower offers stunning views over the landscapes of Northern Armenia.
Tumanyan Matchbox Labels Museum
Tumanyan is an up-and-coming town in Lori and we highly recommend a stop through it on your way down to Dsegh, where this weekend in Debed Canyon itinerary ends!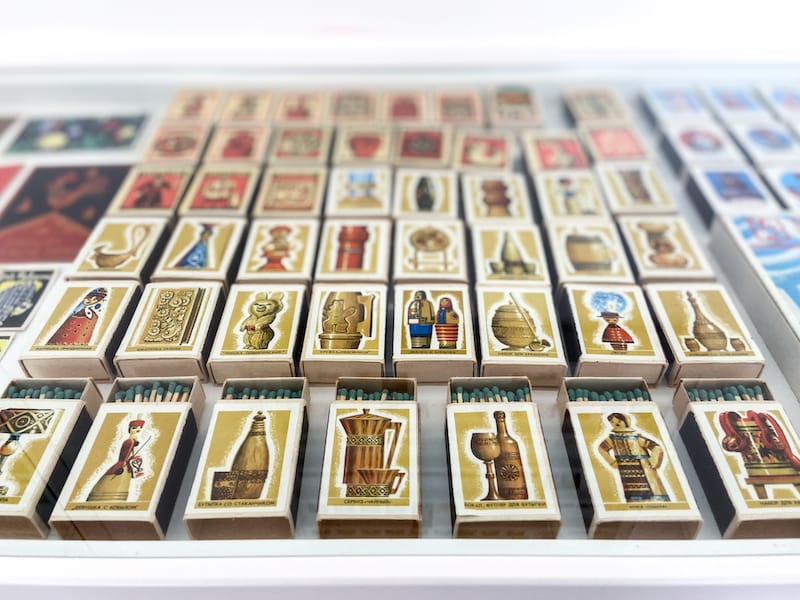 The Tumanyan Matchbox Labels Museum is unique in that it holds over 8,000 matchboxes from all over the world (and historical places!). You can find ones from Japan and the USSR here.
The entrance is 1000 AMD but it is well worth the stop.
Lunch at Flying Samovar by Noosh
If you've gotten hungry with all the exploring in the morning, Flying Samovar is waiting for you!
This Tumanyan restaurant was founded by Noosh Guesthouse and is a great place to stop and grab a coffee and lunch.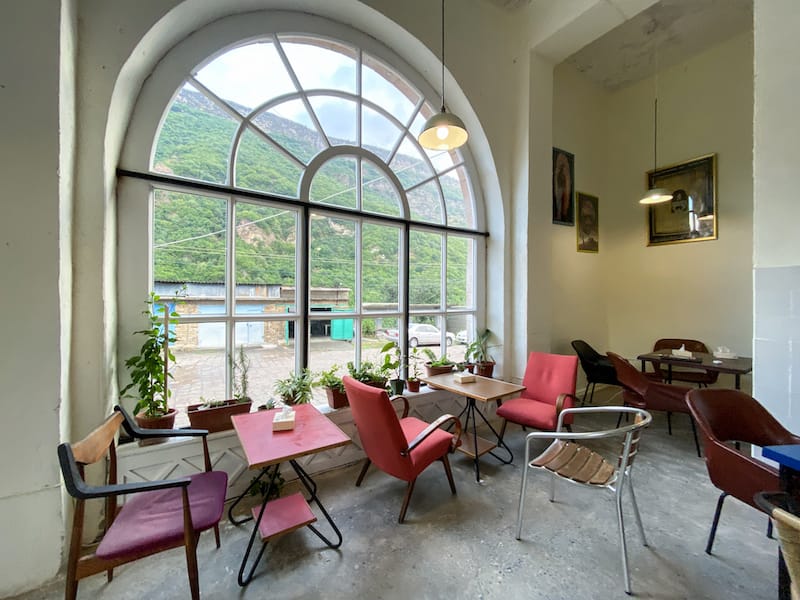 They also have free wifi, so it is the perfect place for digital nomads in the area!
The aesthetic is a throwback to the Soviet-era combined with modern vibes and it is a must-visit if you're in the town and hungry (or just need a coffee).
Dsegh
Our last stop on this itinerary is the jaw-dropping village of Dsegh.
This Armenian village is quickly becoming one of the most famous places to visit in Armenia and there are plenty of reasons why! It has something for everyone and is a must for any itinerary!
You can have a picnic at Tsover Lake, visit the House Museum of Tumanyan (a famous Armenian writer and poet), hike the Giqor Trail with HIKEArmenia, and stop at the St. Gregory Bardzrakash Monastery ruins.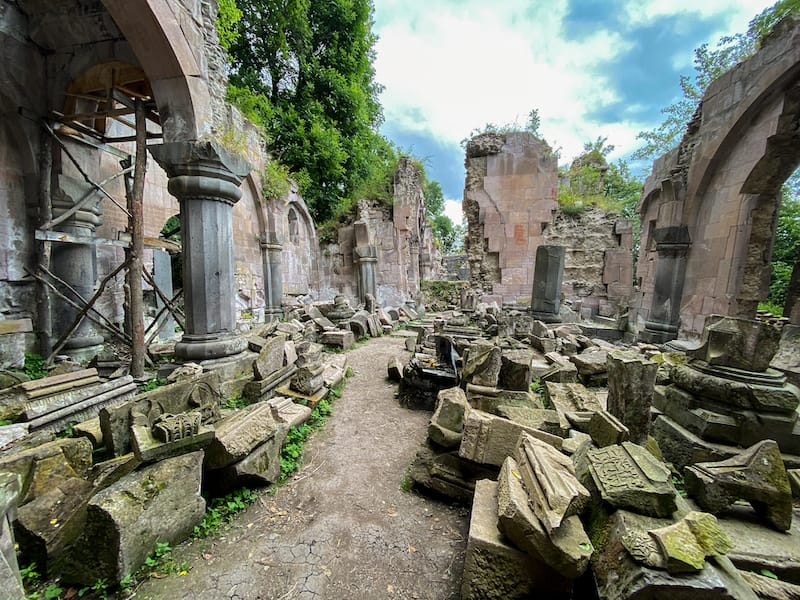 If you're keen to stay overnight, which we highly recommend, there are several options.
You can head to the family-run Sona Guesthouse where you will be welcomed, fed well, and can even participate in masterclasses with regional and local ingredients depending on the season.
If you're into glamping, visitors can get their fill at Cosmo Glamping and WOW Glamping, both of which have epic views over the Dsegh landscapes… and if you're into camping, you can check out the TUC which offers plenty of places to pitch your tent.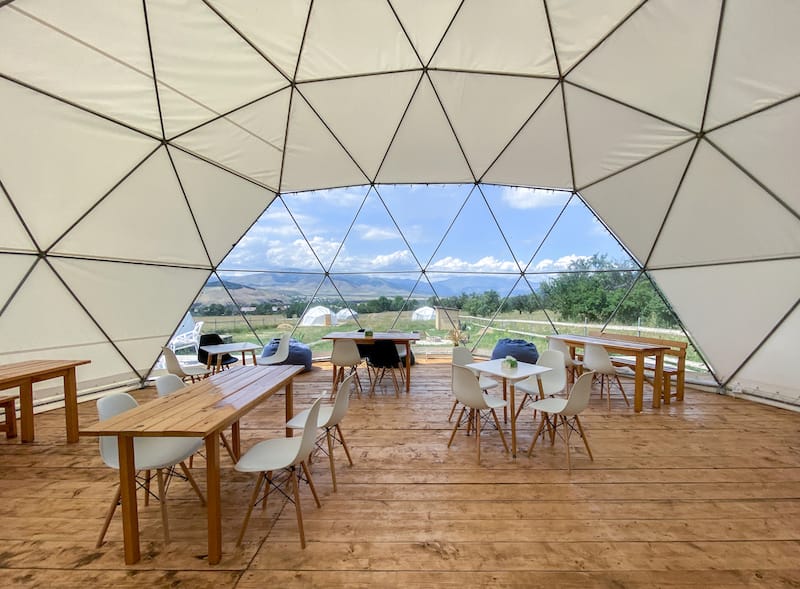 You can also borrow a tent if you don't have your own. If you're looking for something a bit more luxurious, the COAF Concept Hotel in Debed is just a drive up the road.
Did we miss any places that should be on a Debed Canyon itinerary? Let us know how you'd spend a weekend in the Debed Canyon in the comments!
**Our trip to the Debed Canyon was part of the "Lori, Your Next Destination" project by Visit Debed Canyon (co-funded by GIZ and COAF). All opinions are our own.
More Debed Canyon Travel Guides